As 3 Adventurers, we are always on the lookout for those perfect weekend escapes, away from the city life.
And that's when we came across this untapped getaway – Sparsh Resorts & Chalets.
Untapped, because you will not find a "crowd" here. Only peaceful souls wanting some "me time" or "family time".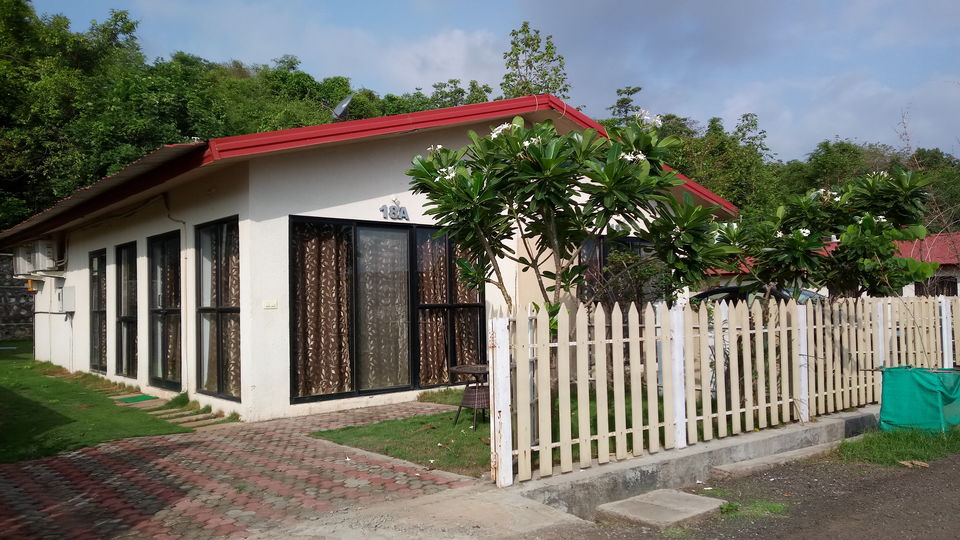 What's amazing about it?
The best part about Sparsh Resorts & Chalets is that an entire 1BHK chalet is YOURS, for a weekend. This means you have the luxury of spending your time in this beautiful home without missing yours. A separate parking space is provided, just next to your chalet.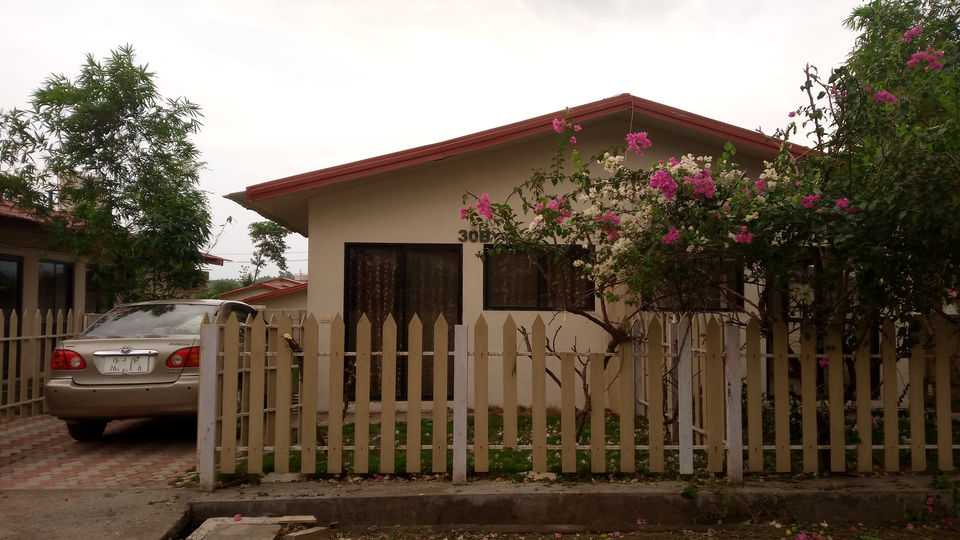 The entire chalet has glass doors all around, giving you the best views of nature. A private garden, right in front of your living room, is an added bonus.
When we checked in here, we were amazed with the spaciousness of this chalet. The bedroom is cozy and the bathroom is huge. The entire house is air conditioned, although you might not really need it in the monsoon as it tends to get colder during evenings.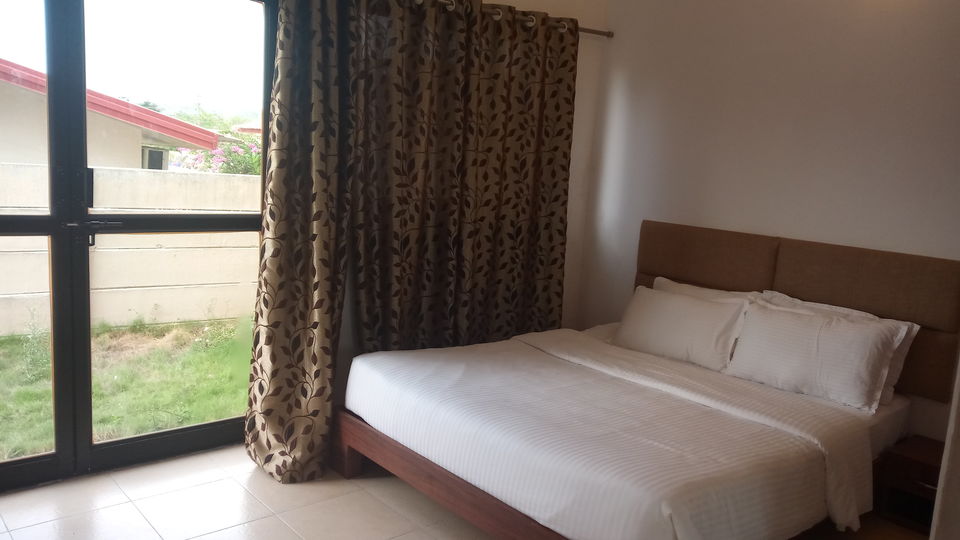 There's a refrigerator, in case you wish to carry booze along with you. The pantry like arrangement in the chalet allows you to make coffee/tea whenever you feel like.
A television that showcases your favourite programmes, in case you feel lazy to venture out.
Sit by the window side and gaze at the calm world outside, sipping on some Earl Grey tea.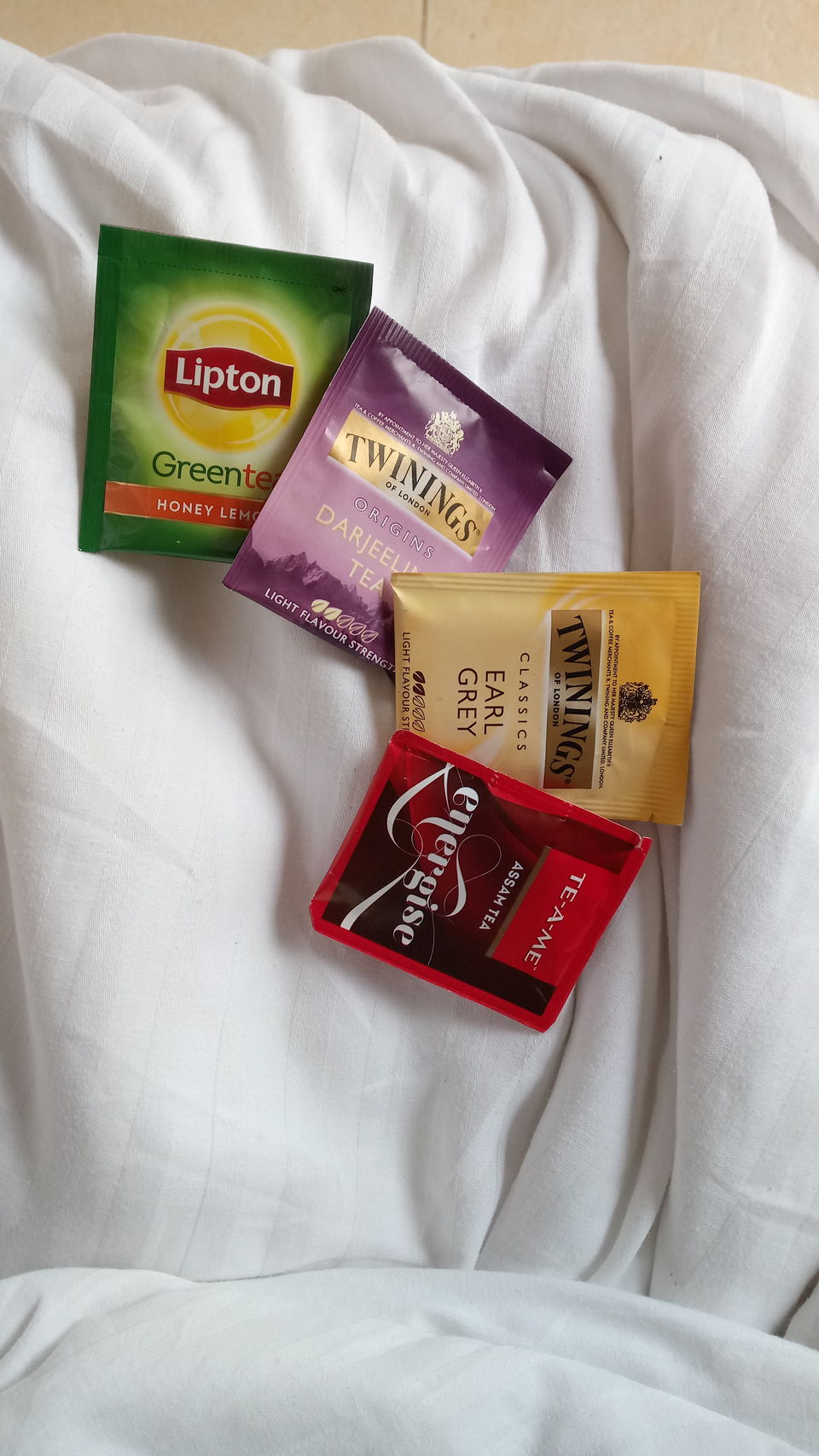 The amenities
There's so much to do here!
The Club House of Sparsh Resorts & Chalets' is even more beautiful. Full marks to the manner in which it is maintained. You have access to a clean and not-so-crowded swimming pool. Besides this, the club house boasts of an open cricket field and a badminton area. These are perfect for spending time with your family.
Archery is another favourite amongst people; so this resort has made arrangements for the same as well.
For kids, there's a separate, spacious play area and some rabbits and love birds to look at.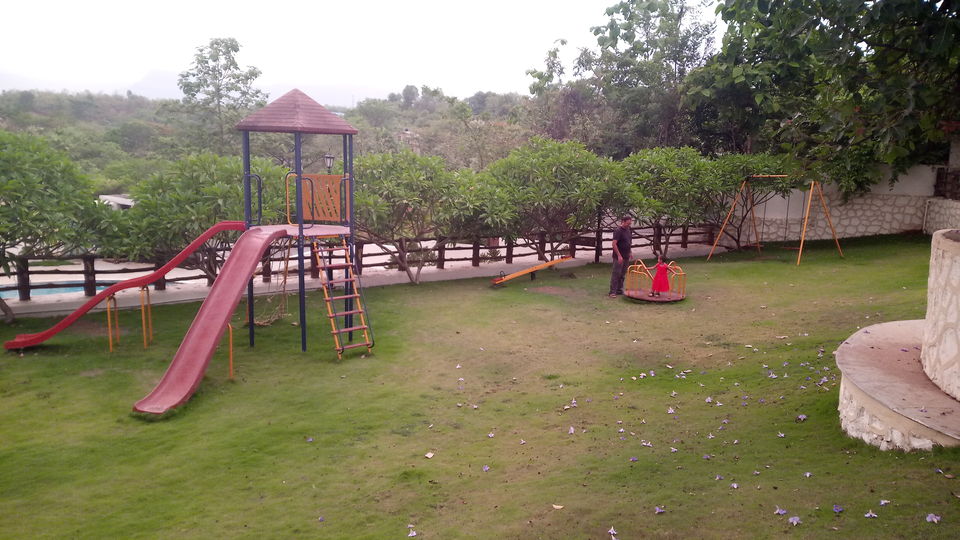 Taking a walk in the Club House and areas around is simply rejuvenating. Sparsh Resorts & Chalets has intelligently planted trees all around which make your walks even better with fresh air circulating all around.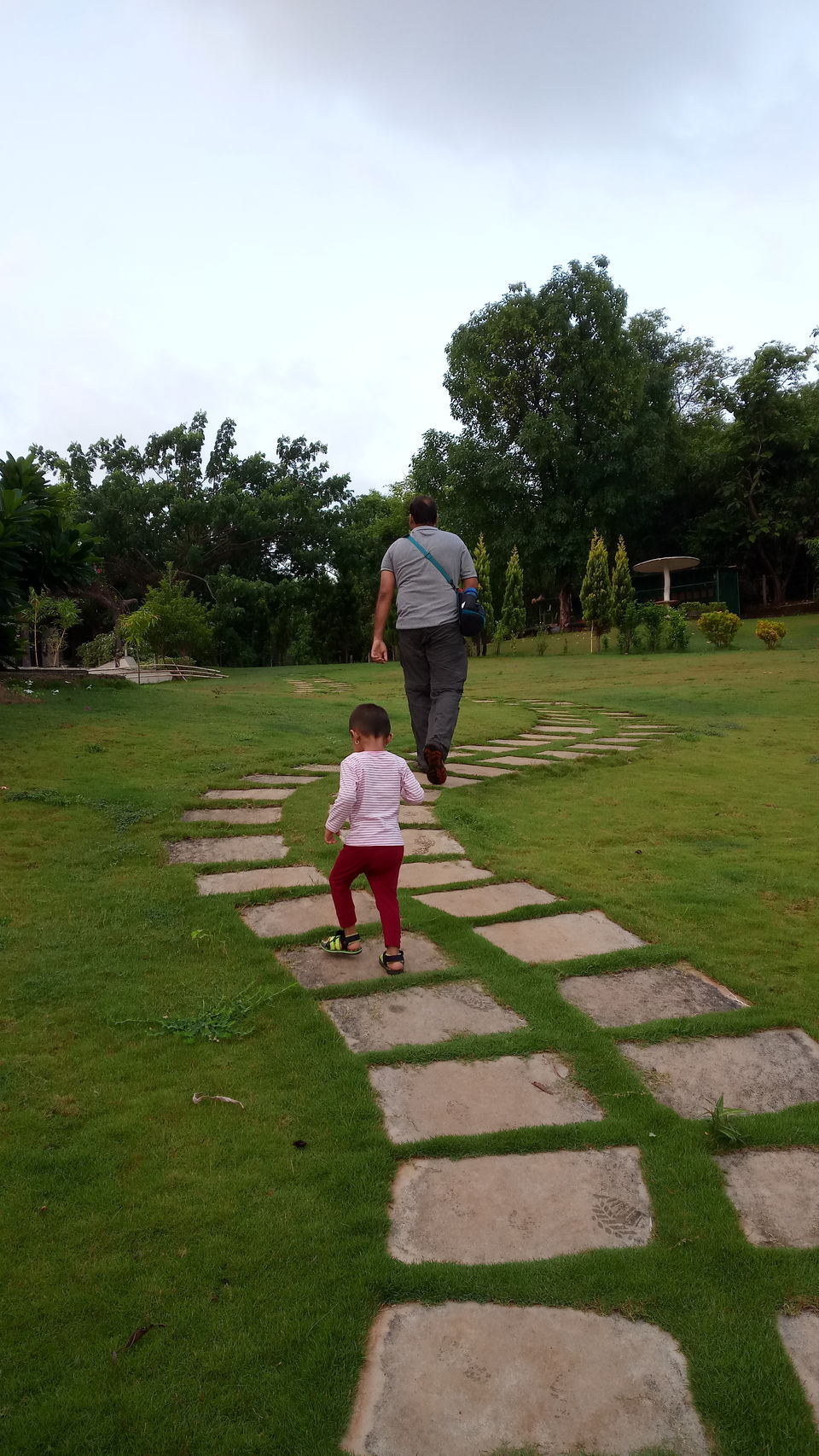 What's more, they are also pet friendly. So this gotta be the best place to take your pets for a walk by the river.
Other amenities include head and foot massage, sky gazing, bullock cart ride and pottery making sessions, all on request.
The food
No complaints about the food! They serve both vegetarian and non vegetarian food. The quantity is filling with an amazing variety for breakfast, lunch and dinner. On request, they also cater to kids' meals, in case you have an infant or toddler travelling with you.
You could either call for room service or sit in their open restaurant, soaking in views of the greenery around.
We were lucky to witness rain while we were having our most amazing lunch! They serve both vegetarian and non-vegetarian food.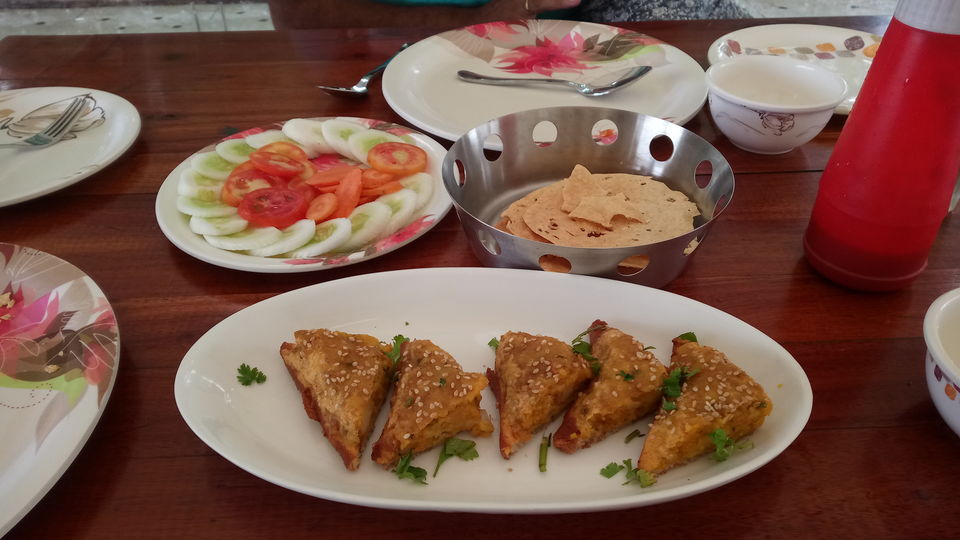 The service
Sparsh Resorts & Chalets has no separate reception. Since these are residential plots rented out for weekend stays, you might just have to look out for their representative outside your chalet. The club house is about 5 mins' walk, depending on how far your chalet is. So, it's a little exercise, which people usually don't mind, for the sights around.
Quick tip: If you are travelling with children or as a couple and have no mood of exploring or venturing out too often, do carry some light snacks / chips or fruits in your bag.
What can I explore nearby?
There's a beautiful river, very close to the resort and a 10 min walk from your chalet. You could just walk up to the river and enjoy some solitude.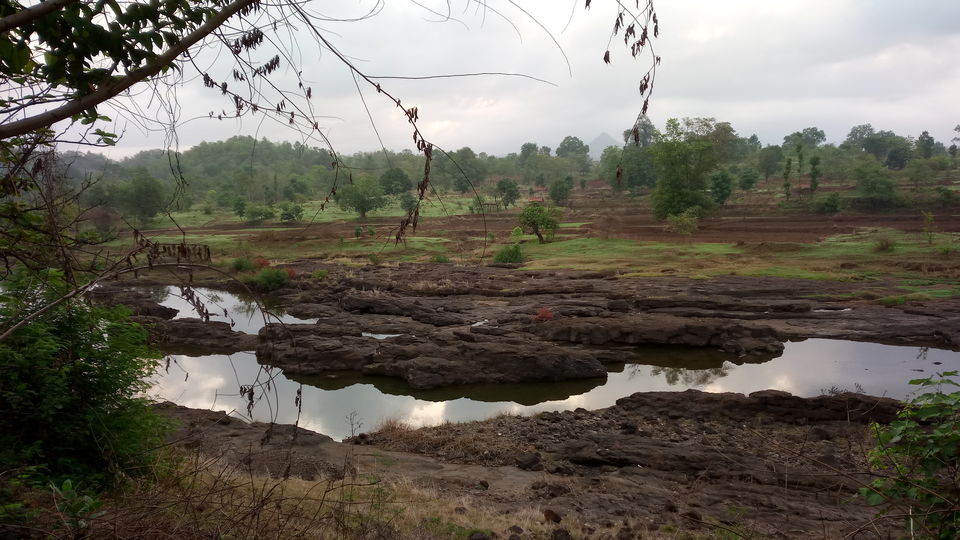 This resort is nestled about 20kms from Karjat and hence you will only find unwinding roads with greenery on both sides with very few people around.
This river will look even great when monsoon is in full swing!
If you are staying here for long and in for some trekking, Bhimashankar base camp is about 10kms from here. There are many trek groups organizing monsoon treks for Bhimashankar.
OK, I am excited to visit now. How do I get there?
By road: If you are travelling from Mumbai by car or bike, it will take you about 2.5 hours, depending on the traffic. The resort can be located on Google map. It's a beautiful ride on the Expressway and as you get closer, you get some kickass views of the nature.
By train: If you are travelling by train, get down at Neral station. There are autos that can take you to the resort at less than 100 bucks.
Sparsh Resorts & Chalets also organizes AC cars from your pick up point, in case you don't wish to travel by autos.
From Pune: If you are coming in from Pune, you could take the Bangalore – Mumbai or Mumbai – Pune highway, that brings you here in about 2.20 hours.
Contact details please!
You can contact Mr. Jayant M on +917829992056 or email him for booking your chalet at jayantm@expat-group.com.