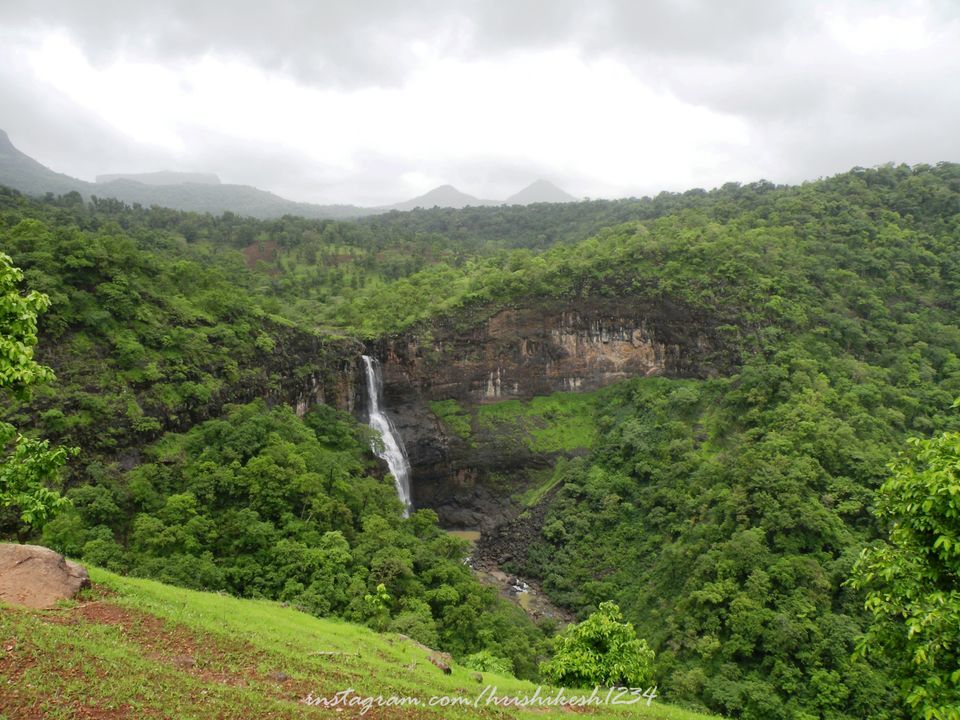 Flashback to 2012, I went to a trek which had a major impact on my travels. Special, because this would be my first ever trek. Dugarwadi waterfall is a spectacle to experience, especially during the monsoons.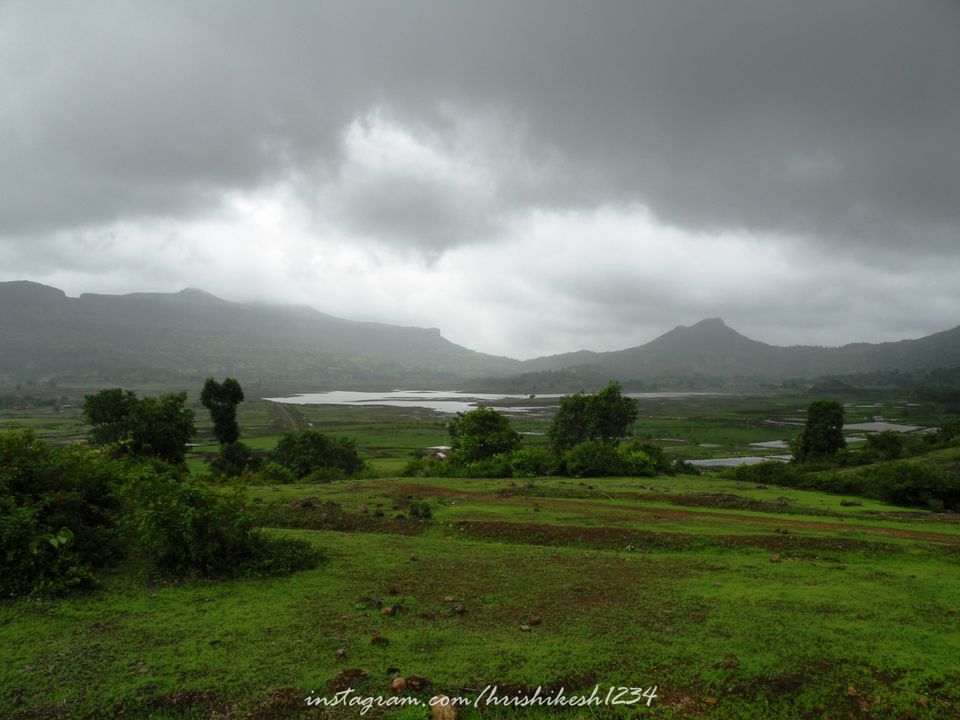 Only 35 kms from Nashik we decided to bike-ride to the Dugarwadi falls on one fine day. Situated just 5 kms after the famous Trymbakeshwar temples on the NH 848, the drive to the waterfalls is itself drenched in adventure and dripping with natural beauty. The roads narrow, broken at few points.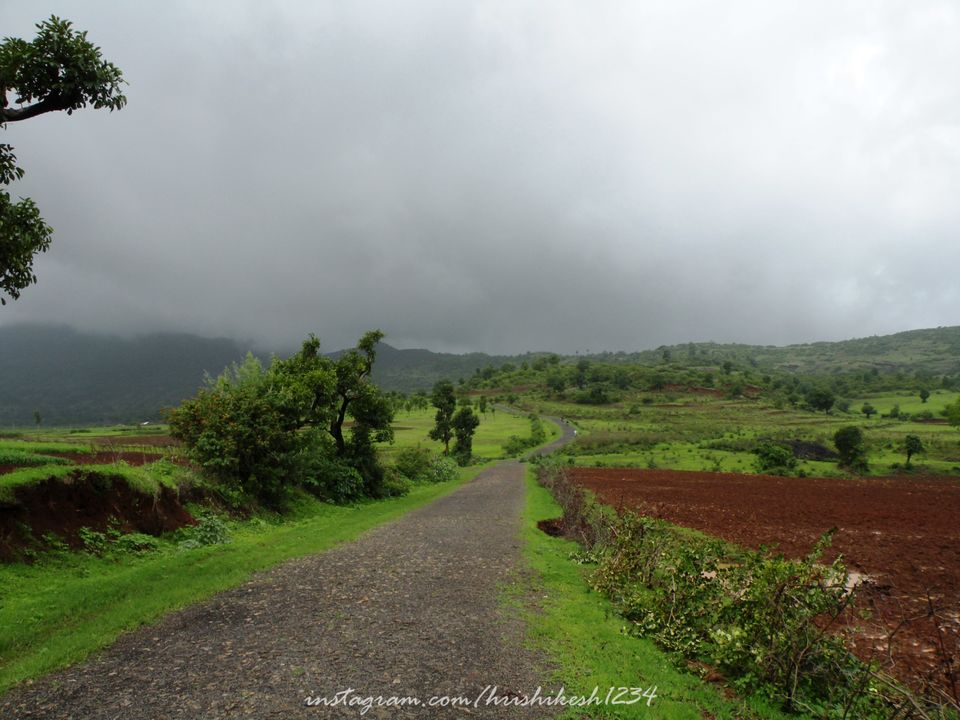 Dugarwadi falls is a beautiful hidden gem. The excitement builds up with towering hills on your left, the green pasture, and the pulsating feeling of losing your way because its not easy to navigate your way to the falls. One has to park their vehicles approx 2 km before the falls.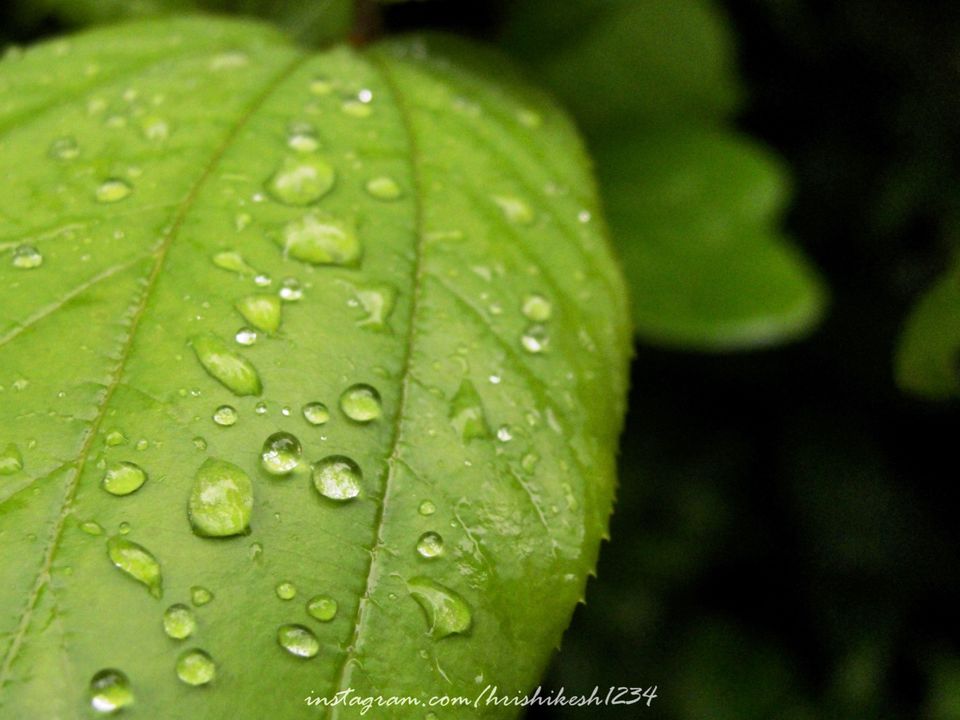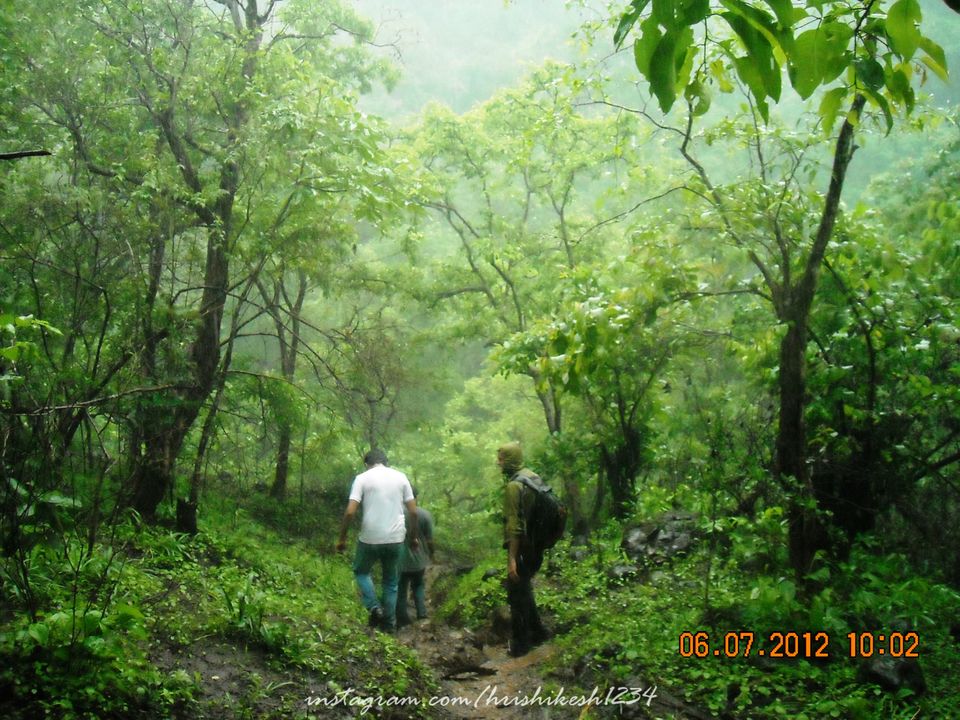 Dark clouds has encircled the entire region, and will rain any moment. The feeling of going to an unknown is exhilarating, our route slushy. And no sooner the majestic Dugarwadi waterfall was right in front of me! The first view left me awestruck with the surrounding greenery just adding the exact right amount of colors to the landscape. That feeling, that moment filled me with emotions; this is happiness.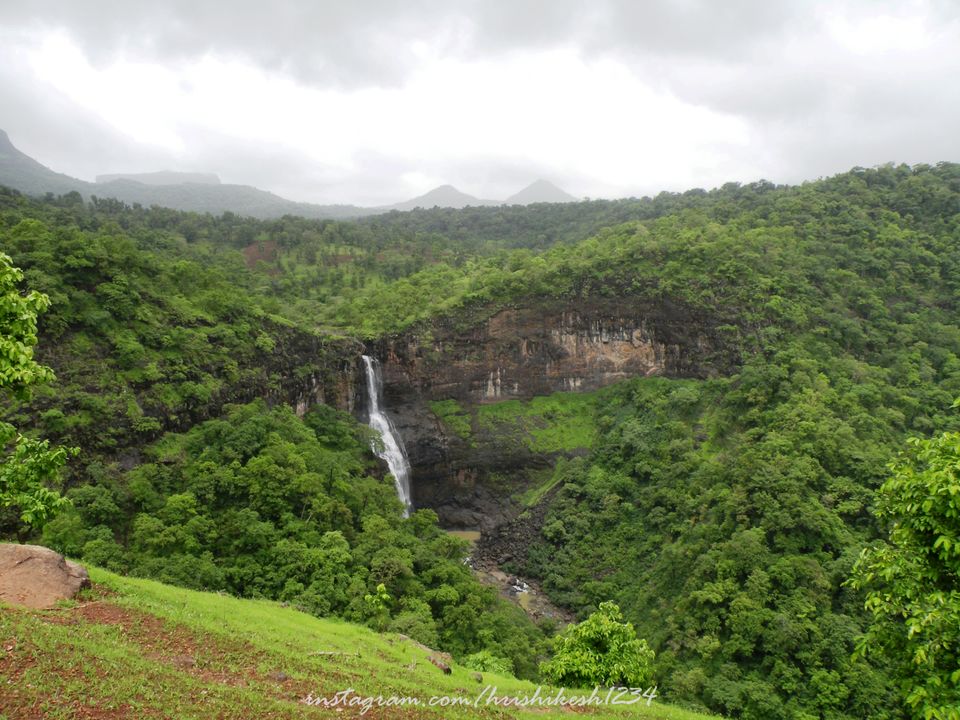 We took lot of pictures, before deciding to reach the base of the waterfall. I was equally scared and pumped up. The trail to the base passes through some dense forests and the trail slippery. Once near the river you'll have to cross over to the other side of the river. During peak monsoon this otherwise timid river becomes voluminous. A trek of around 15 mins takes you straight below the gigantic falls. Imagine you are now standing below a waterfall which you were blissfully admiring from quite a distance.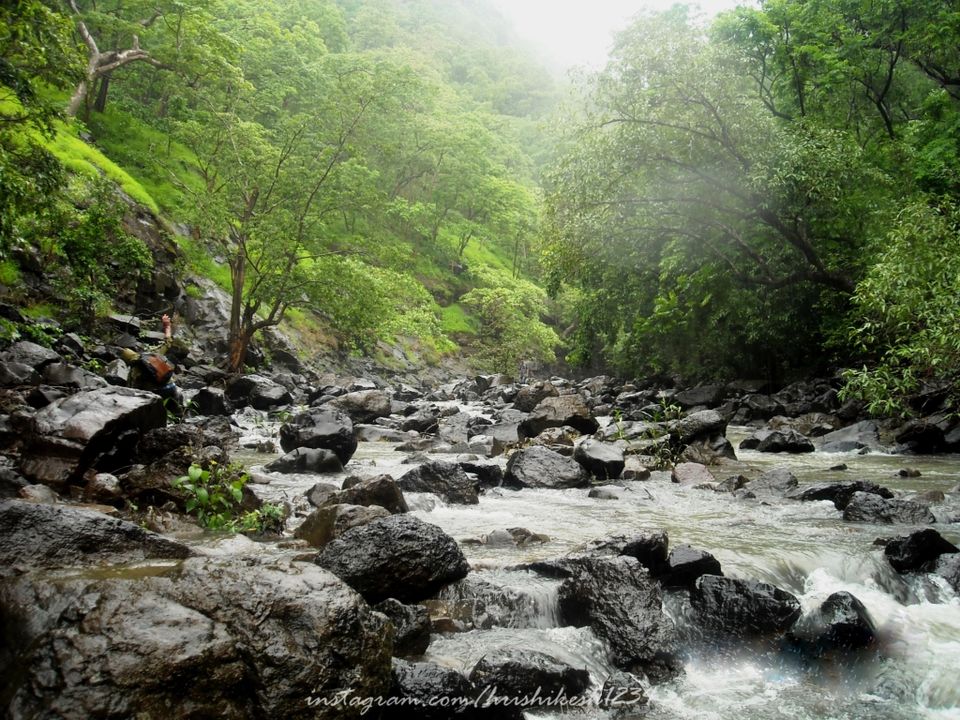 'Difficult roads leading to beautiful destinations'. It started raining no sooner, making the entire trek and vistas even more stunning. We hiked our way back to the parking spot, drenched completely. This was the start of something beautiful for me...