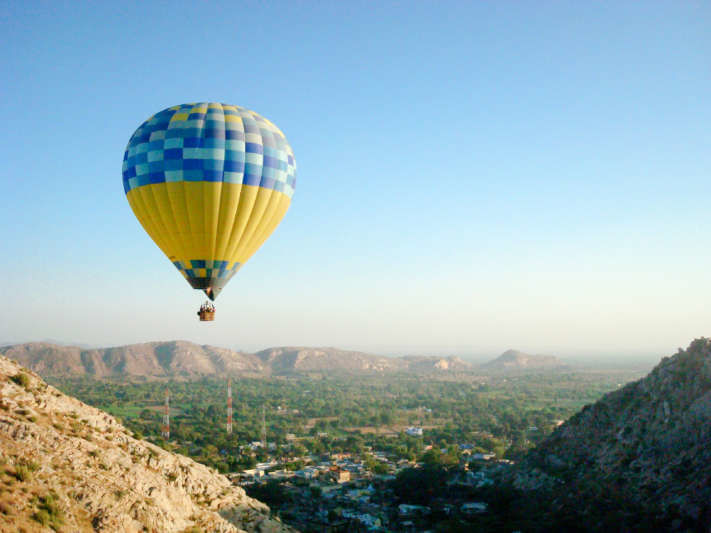 About three hours from Vizag, lies one of the most popular hill stations of Arunachal Pradesh, Araku. Located 1300m. above sea level, it is one of the most picturesque hill-station in the state. The misty valleys of Araku are known for their coffee plantations, orchards and stunning waterfalls. However, come January, this otherwise silent valley will come alive with one of the most exciting events that you might have seen in the recent years- The Araku Balloon Festival!
What is it?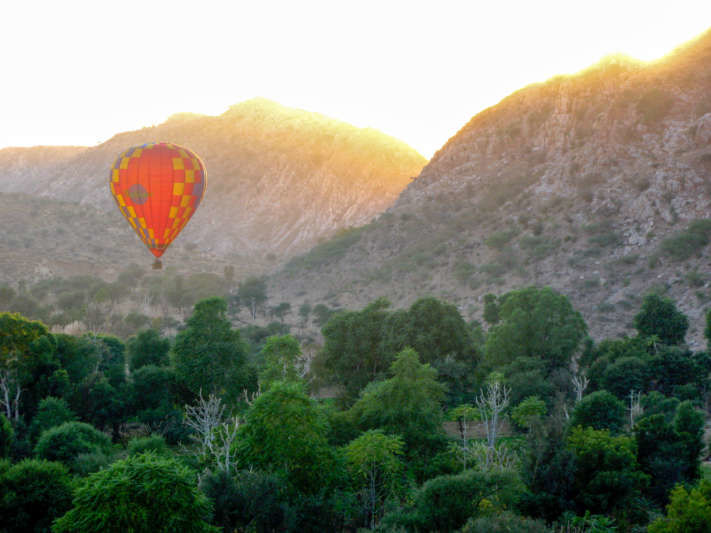 The first ever Hot Air Balloon Festival in Araku was conducted in November 2017 and was a massive success. An initiative by the local tourism board, it garnered a lot of interest from both locals and tourists who were seeing such a spectacle for the first time. Hot Air Ballooning however, is not a phenomenon in India. Popular in places such as Jaipur, Lucknow, Agra, Pushkar and even Tamil Nadu, this trend is slowly picking up in the country. The company which hosts most of the events in these cities, Skywaltz, is also the organiser behind the Araku festival.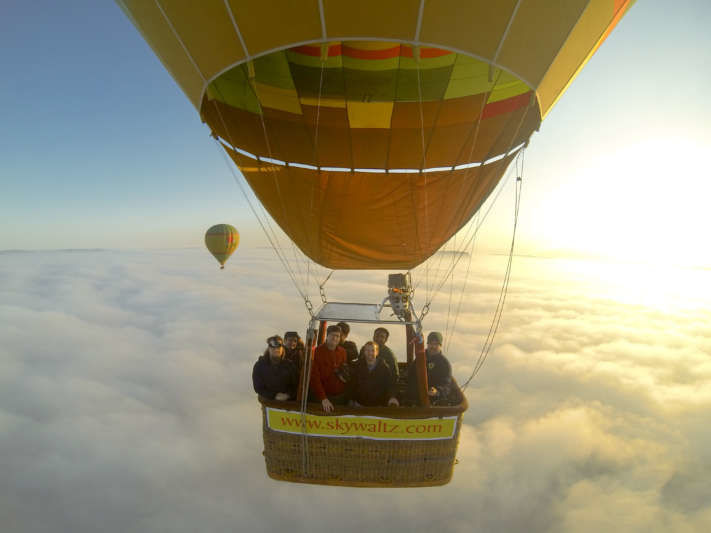 With about 18 balloons from 13 international countries such as Netherlands, USA, Philippines, Belgium, South Korea, Malaysia, Italy, Australia, UAE and Lithuania, this three-day event promises to be one of the biggest in the country. As these experienced pilots take you over the stunning valleys, be prepared to have one of the most memorable experiences of your lifetime. Known as the best month to travel this terrain, it is a visual treat for visitors. Last year, some of the popular balloons included seahorse Neptune, Iwi the Kiwi from New Zealand and the Bee from Belgium.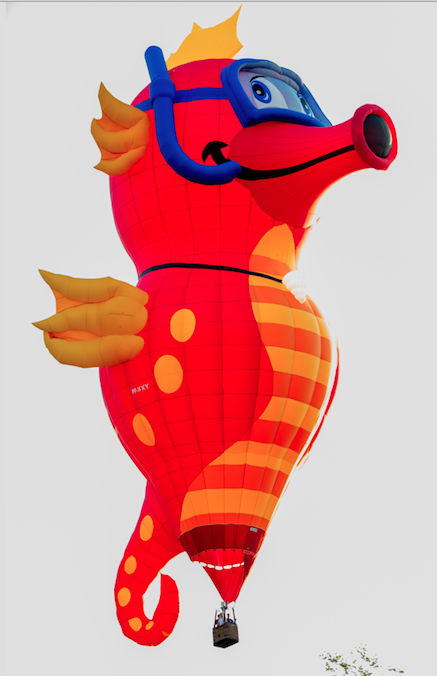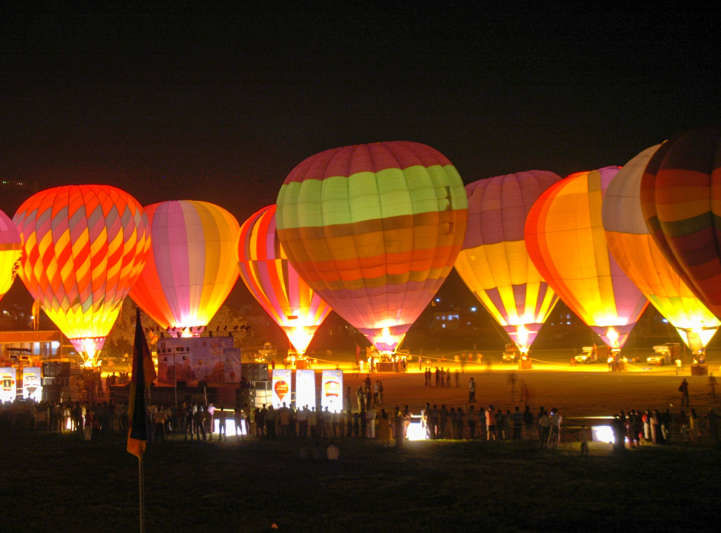 Making an early start to the day, you can see the pilots of these colourful inflated balloons showcasing the best of their talents. However, going beyond the obvious , they also have Paramotoring displays , The Hare and Hound Race and musical Night Glows which light up the night skies with bright displays making it a sight to behold.
How safe is it?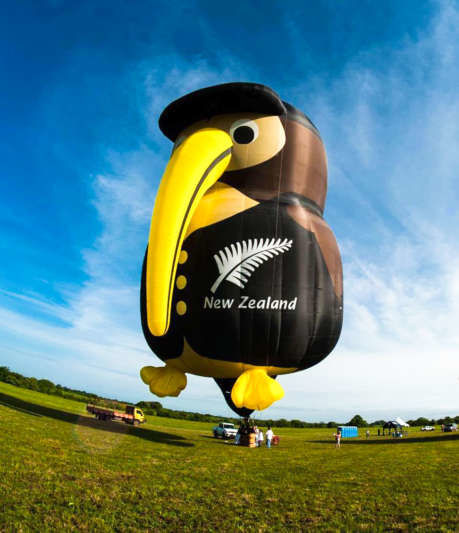 Even though internationally, a lot of people may have tried it, there is still a concern about the safety of this activity. However, with no motor or engine to allow chances of technical failure, this is one of the safest adventure activities as per the organisers.
Accommodation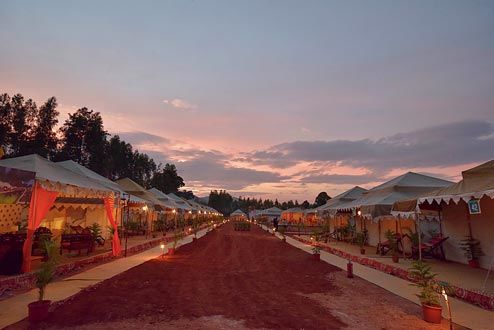 One of the highlights of this event is the luxury camping facility built near the venue. With over 40 well equipped tents built specifically for this event, visitors also have a chance to not miss out on any part of the activities planned. However, these tents and nearby resorts get booked quite quickly due to it's increasing popularity.
How to reach
By Air: The nearest airport is at Vishakhapatnam(115km). You can hire a cab to reach the valley from this airport.
By Train: Araku is the nearest railway station, however the nearest major railway station is at Vishakhapatnam. You can travel via road from there or take a train from Vishakhapatnam to Araku.
By Road: There are regular Volvo buses which are available from Vishakhapatnam to Araku valley.
For all further details, click here!
Have you been to any such fascinating event? Write about it on Tripoto.
Check out videos and more on Tripoto's YouTube page!