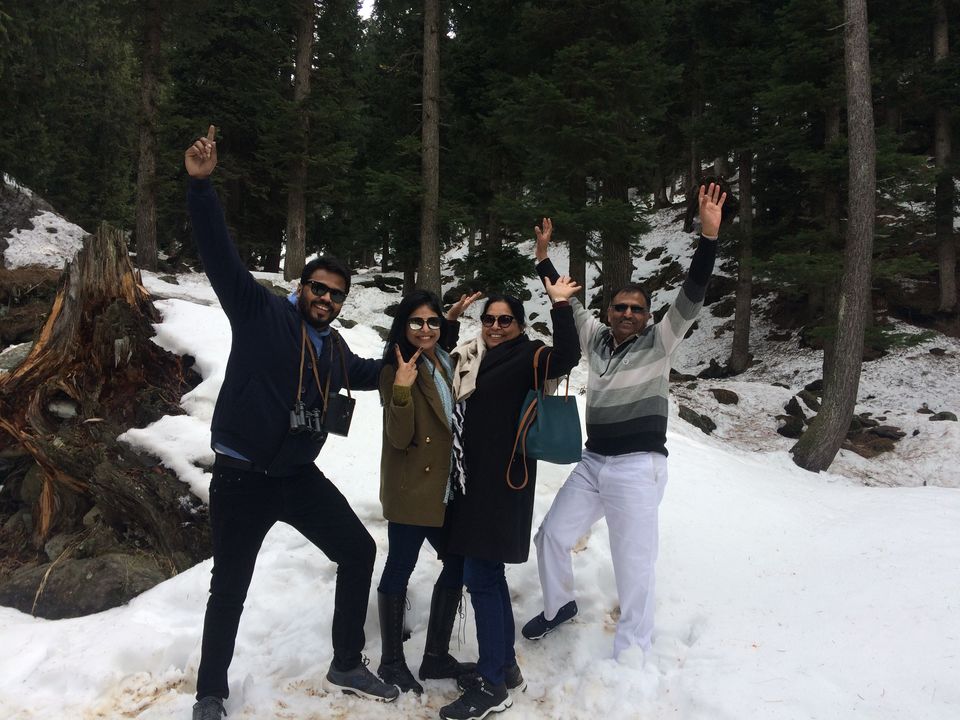 They say *if there is heaven on earth- it is here, it is here*. We (me and my family) had heard so much about Kashmir- the jewel in India's crown that we were very eager to visit this paradise. So, we planned and visited Kashmir this year.
There are no words to describe the excitement we felt and the day was finally here. We landed in Srinagar. Our first pit stop was Hotel Pacific. The scenic road, fantastic climate, and the beautiful Dal Lake enthralled us with their beauty. We had really begun our journey on a good note.
Day 1: We reached our hotel and were taken to our rooms. In the evening, we went on a shikhara ride on the majestic Dal Lake, where we met the friendly and polite shikhara owner, Mr. Yusuf. The ride was fascinating. We purchased artistic Kashmiri jewelry from other houseboats moving around the lake and then had the dinner at Krishna Dhaba as we wanted pure vegetarian food.
Day 2: After a lavish and sumptuous breakfast, we were off to Sonmarg. Wow! There are undeniably no words to describe the view of majestic snowcapped mountains. We felt like minions out on a stroll. We had fun and how can we forget an amazing photo session. Though tired we were happy with the visit at sonmarg and dinner at Krishna Dhaba was super tasty.
Day 3: We set out for Gulmarg from Srinagar. The view at Gulmarg was enchanting. We went a little crazy with all the snow around. We were put up at the #HotelGrandMumtazResort. You must stay at the hotel for its amazing hospitality, lip-smacking food, and incredible scenic views. The Gondola ride was magnificent and is a must try when you visit.
Day 4: We visited Pahalgam early in the morning on the last day of our trip and got a chance to visit an apple orchard. Though we did not find apples as it was March beginning, the beauty, peace and lush surroundings made up for it. We were suppose to travel the entire distance to the top of the pahalgam on the Pony's (horse ride) whose name were *AKBAR*, *BIRBAL*, *DEEWANA* and *MASTANA*. The pony ride was super great and not to be missed for sure!
And then it was time to go back home. It was wonderful and a memorable experience.
We loved every bit of Kashmir!