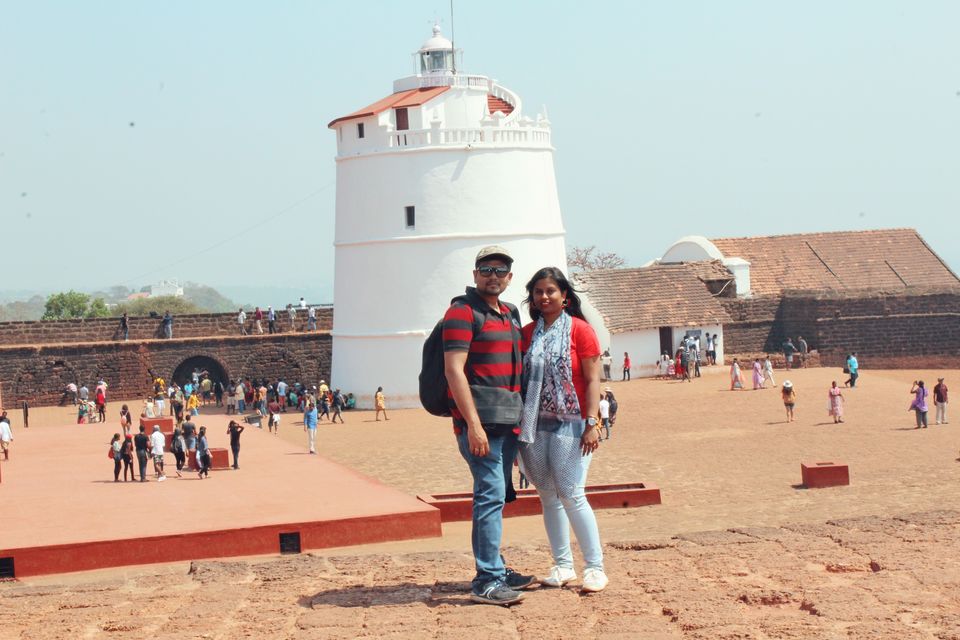 When we hear the name of Goa, the first things that come to our mind are beaches and parties. But many of us who have been to Goa will relate to what I am going to describe to you now.
On the second day of our weekend trip to Goa, while visiting the Aguada Fort, a well preserved Portuguese fort and lighthouse, a guy approached my husband and me and asked us to participate in a "lucky-draw" of sorts sponsored by a local hotel in Goa.
My husband's card yielded nothing while mine showed I am a "lucky winner" upon scratching and stand a chance to win any of the 6 items mentioned on the card. They asked us to come to their hotel, inspect it and then collect the prize from there.
With a little hesitation and after an hour of persuasion from the guy, we decided to check them out. I saw many people trying their luck and scratching on those "lucky-draw" cards.
Upon reaching the hotel, we were ushered to a hall where many such couples were sitting and talking with the representatives of the said sponsorer. While we were climbing up the stairs to reach the hall, we recognized another couple who was present at the Aguada fort for a photoshoot (assuming a pre-wedding photoshoot as the girl was wearing a floor length ball gown).
Out of curiosity, I asked her what they got and she said they got a free stay in that hotel as the prize. This excited me a little as who wouldn't mind a free stay in a hotel in Candolim, Goa.
Now, we were given a form to fill out our basic contact details and was led to a guy who explained about the campaign and what they were offering us. In a nutshell, they were offering us a (too good to be true) package quite like Club Mahindra where registered members will get access to gorgeous properties (hotel rooms/resorts) all across India and abroad only with a nominal annual membership fee.
Since they came down to the main point of their campaign which was selling us a shady annual package, we knew it was a big SCAM. Everything became very clear to us.
While my husband was engrossed in a conversation with the sales guy dogging their attempts to sell us a membership, I looked around the room where many couples were still talking with the representatives like us. I wondered how many agreed to this too good to be true membership offer unlike us.
After we refused to take the membership, we were ushered to the front desk where we a lady explained to us that we won a free stay at their hotel and gave us a card mentioning all the details.
In the rules section of the card, the stay was mentioned as free but we had to pay additional tax. Not only that, we cannot avail this offer during peak times from Oct to Feb and we have to call the hotel beforehand to check if any rooms are available when we want to come down to Goa.
After coming back to hotel, I did a little research about the sponsorer and found many complaints against it in local forums. Many claimed after selling them the package, the staff of the company won't respond to the client's queries and would not refund the amount back.
This is how I got scammed to come down to listen to their ponzi schemes in Goa. Overall, the sponsoring company played to their advantage while targeting gullible tourists by offering a membership deal masked as a "lucky-draw" campaign.
My only request to the readers is to not fall prey to such travel scams and not blindly follow the field guys (who knows where they might be taking you in a city like Goa). Going for any such campaigns will only waste your precious travel time. I hope my story, will help you make a wise decision on your next trip.