Hi Everyone :)
I am Sudo from Himachal Pradesh and I am living in Chennai from the last 3 years and I have loved living in this beautiful city. I have been to many other cities but I feel that Chennai has something unique which makes it the best city to live in India.
So without wasting any time I want to show you how to spend a perfect day in Chennai. I will keep it short and super straight to the point so here we go.
If you do not like to read then please watch this video :)
1. Watch the Sunrise at the beach
You can go to any beach because all the beaches are beautiful during the sunrise. but I prefer Pallavakam Beach(very silent beach)
2. Visit Kapaleeshwar Temple
Kapaleeshwar Temple is in Mylapore, one of the oldest areas of Chennai.
Very Beautiful Temple to start your day.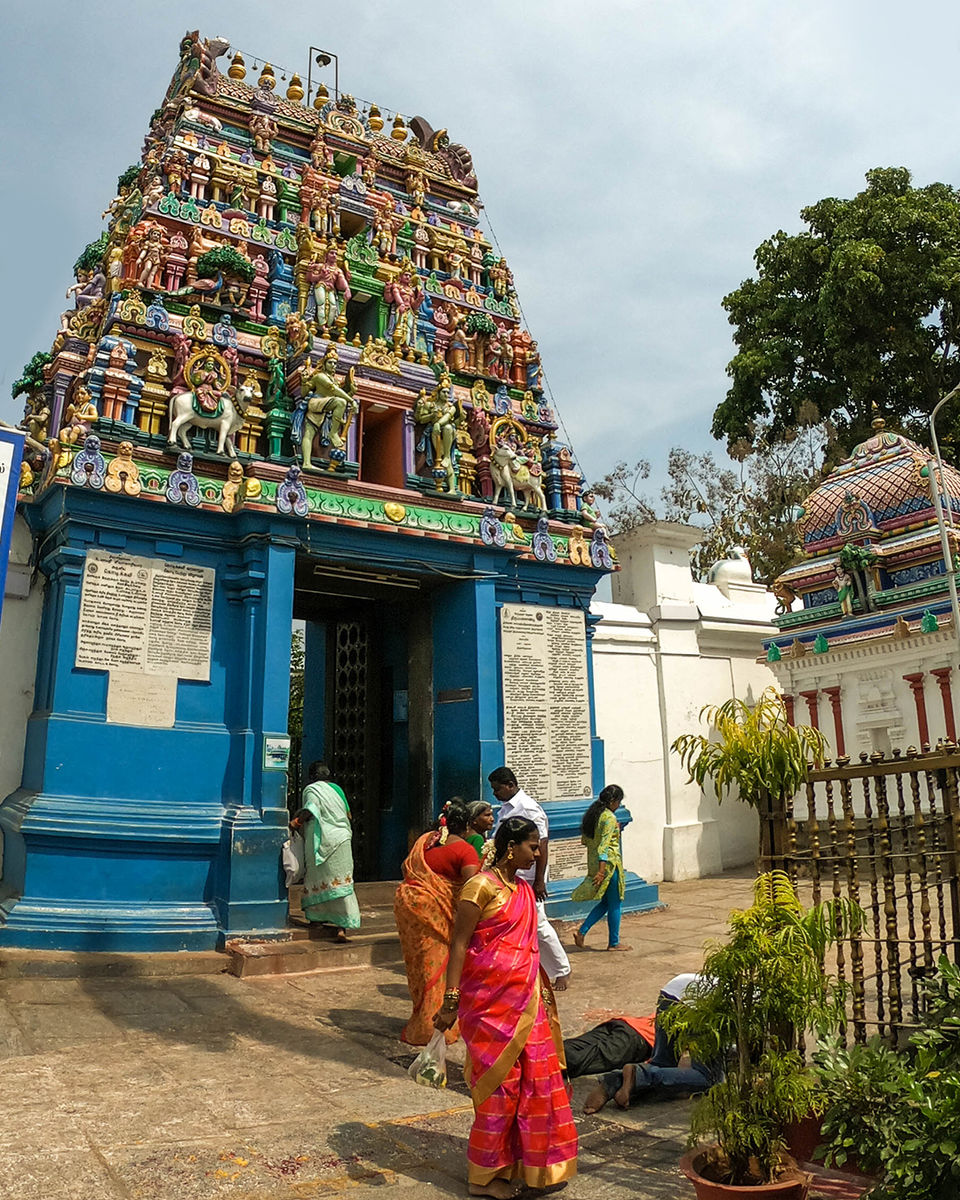 3. Have Breakfast at the roadside or South Indian Restaurant
I had the Vada and Idly at this place where they sell food from there home window.
Also, they sell Bhajji in the evenings which is super famous.
You can try at Bharathi Mess which is near the Temple only.
4. Mylapore FIlter Coffe
I will not say anything about it because this is a must if you are visiting Mylapore.
5. Roam around the Mylapore.
I found that every home and every shop has rangoli in front of the there home/shop which they make every day and is considered as a sign of good luck. We do this in Himachal also but not every day.
6. Rama Krishna Math
This place is very peaceful and very beautiful, I sat there for almost 1 hour. It is usually very hot in the day time so maybe you can come here and sit in peace and do meditation. I bet you will love this place.
7. Lunch
I had lunch at Mammi Tiffin Stall. I had a mini south Indian thali which had very few dishes as I was not that hungry but you can go for the big if you want to try more dishes. I loved the Rasam :)
8. Shopping at TNagar
T Nagar is the best shopping area in Chennai, I mean you will find everything there from lungi to saree to jewelry. Actually, I am leaving Chennai very soon so I went there to get lungi as a memory of Chennai.
I bought Lungi and Vashti for myself and my father.
Last time I took a saree for my mother from this place. Especially for girls this place is heaven.
9. Santhome Cathedral Church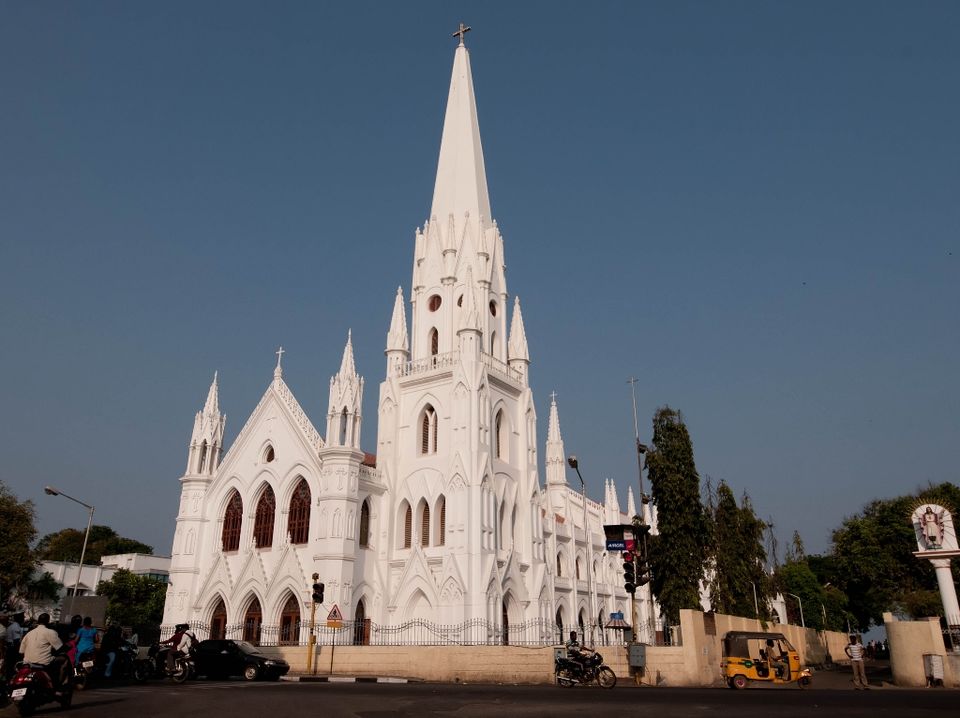 10. Spend some time at World's 2nd largest beach
This is best to spend evenings with your friends and family. It is so long beach that it takes almost 1 hour to go from one end to other by walk but in between, you will find amazing people, like here I meet the most famous Akka of Chennai who sells the best seafood here, check this video about her:
If you do not want to walk that much then go to the lighthouse and have a look at the beach, you will get the best views from here:
11. Have a Coconut Water
The best way to beat the heat and also this is my fav drink.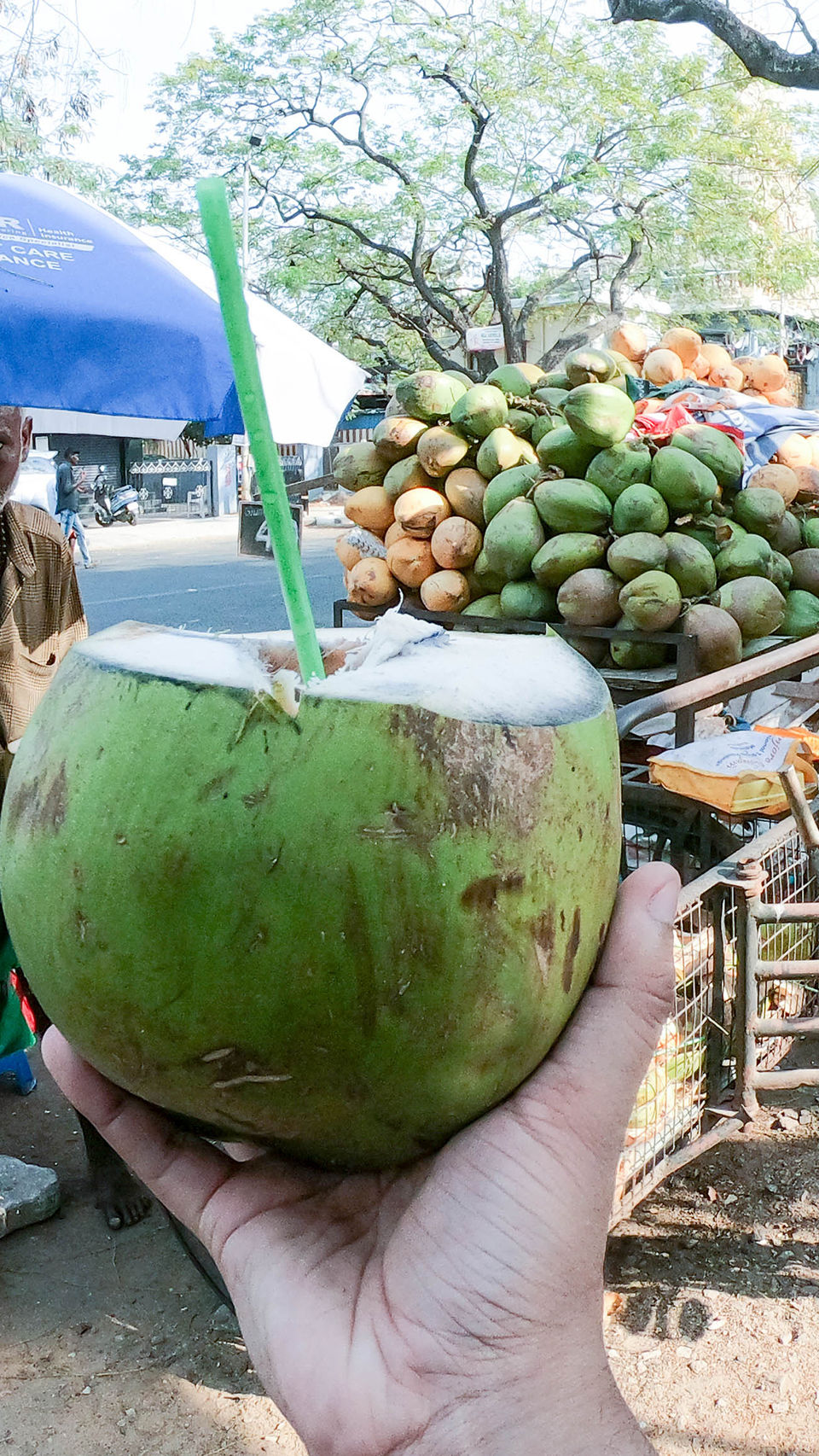 12. Elliots Beach
You can spend the evening at Marina Beach also. But my favorite beach in Chennai is Elliots Beach also known as Besant Nagar Beach.
I will not say much about this place, watch how beautiful this beach is here:
DINNER
there are many good restaurants at Elliots Beach but I had it at my fav restaurant Sangetha, OMR.
you will get the best Dosa here and this ine is my fav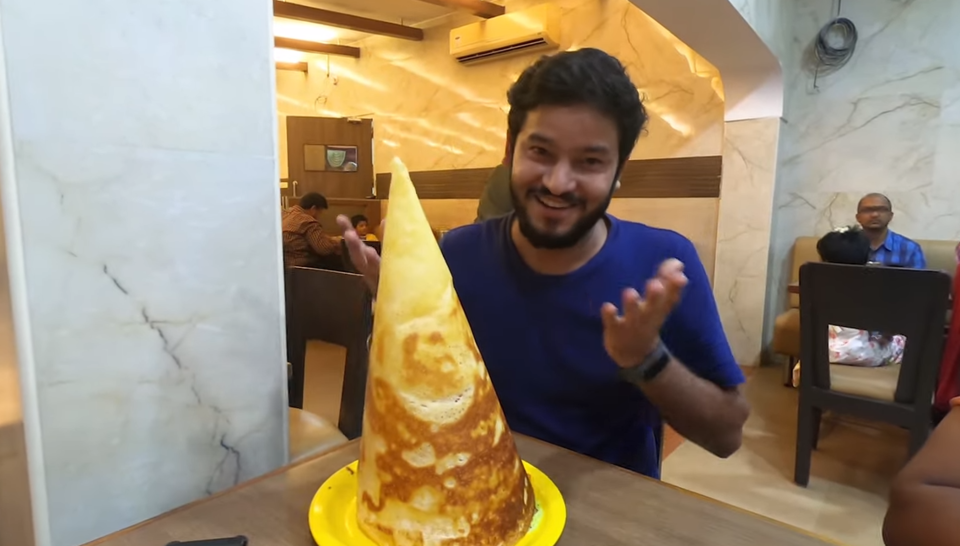 THANK YOU FOR READING :) I hope this helps you to plan your perfect day in Chennai.
I make travel videos here on my YouTube Channel so please do watch.