Every individual have different perspective about life. So do I, but after my travel trip to Ladakh, my perspective towards life changed in those 17 days. Hats off to our soldiers who are living far from their families for the country, for us, for the sake of our lives. I salute to Indian army.
We visited Kargil war memorial, it was a very an amazing experience to know about the sacrifices and achievements of every single soldier towards the nation.
I would like you all to have to look on the video above and listen to the voice of Indian army telling about their story of Kargil.
Below are some pictures of Kargil war Memorial.
How to Reach - By Air - The airport in Srinagar is the nearest airport to Kargil (approximately 204 kilometres) that is well-connected to major Indian cities like New Delhi, Jammu, Leh, Chandigarh, Amritsar, Mumbai, Indore and Bangalore. Major airline carriers like Jet Airways, IndiGo, Spice Jet, Air India and GoAir have excellent connectivity and regular flights to Srinagar Airport. Once you reach the airport, you can either hire a cab or a board a bus to reach Kargil.
By Bus - You can board daily buses from Srinagar and Leh which are 204 and 234 kilometres respectively from Kargil. The bus fare depends upon the type of bus you choose- regular or deluxe but the charge will be quite nominal.
By Train - The nearest railway station to Kargil is in Jammu which is approximately 540 kilometres away from the town. You can take private taxi services, jeeps or mini coaches that are available for hire outside the railway station. . This station is linked to most of the Indian cities like Delhi, Chennai, Pune, Kolkata, Mumbai and Trivandrum. Some of the trains that ply from here are New Delhi-Jammu Tawi Rajdhani Express, Uttar S Kranti, Jhelum Express, Mumbai Central-Jammu Tawi Swaraj Express, Himgiri Express, and Himsagar Express.
By Road - For adventure lovers around the world, hitting the road to Kargil can be a dream drive. Travellers often prefer to stop here if they are going to Ladakh or Kashmir. There are two routes that you can take to reach here. While one can be taken from Srinagar, the other is from the Leh region.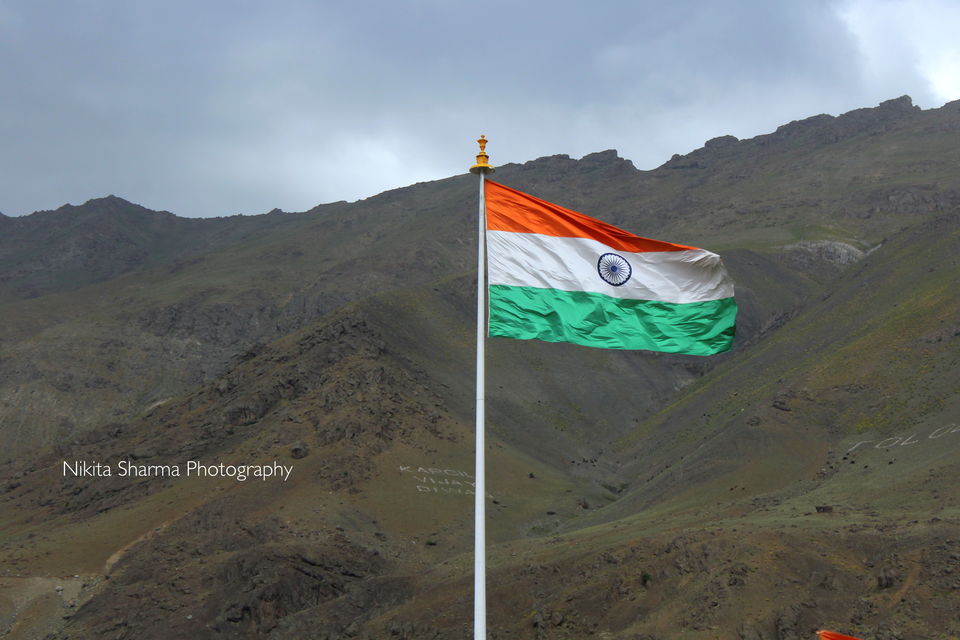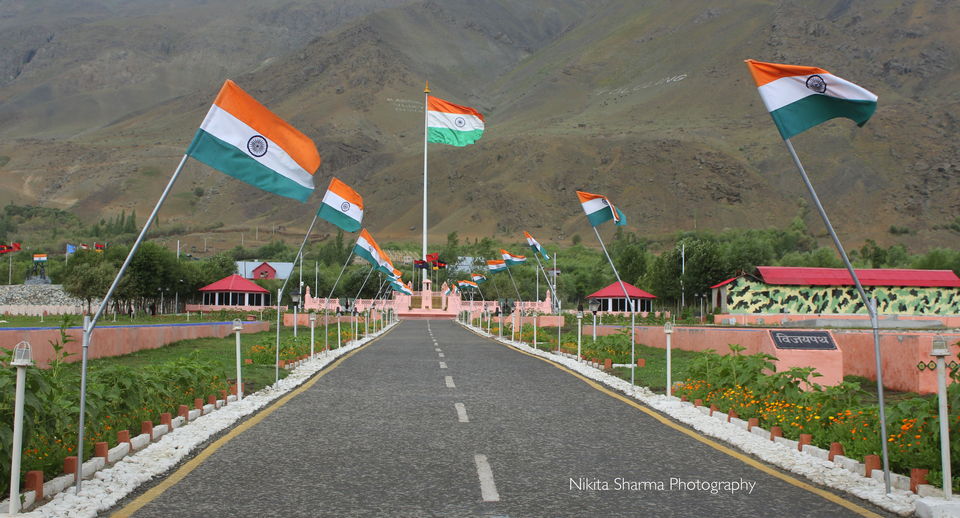 Now below are the images from "Manoj Pandey gallery". It has the history of all battalions who took part in Kargil war, photographs from operation Vijay. And the weapon, ammunition, and document captured from Pakistani army has en stored here.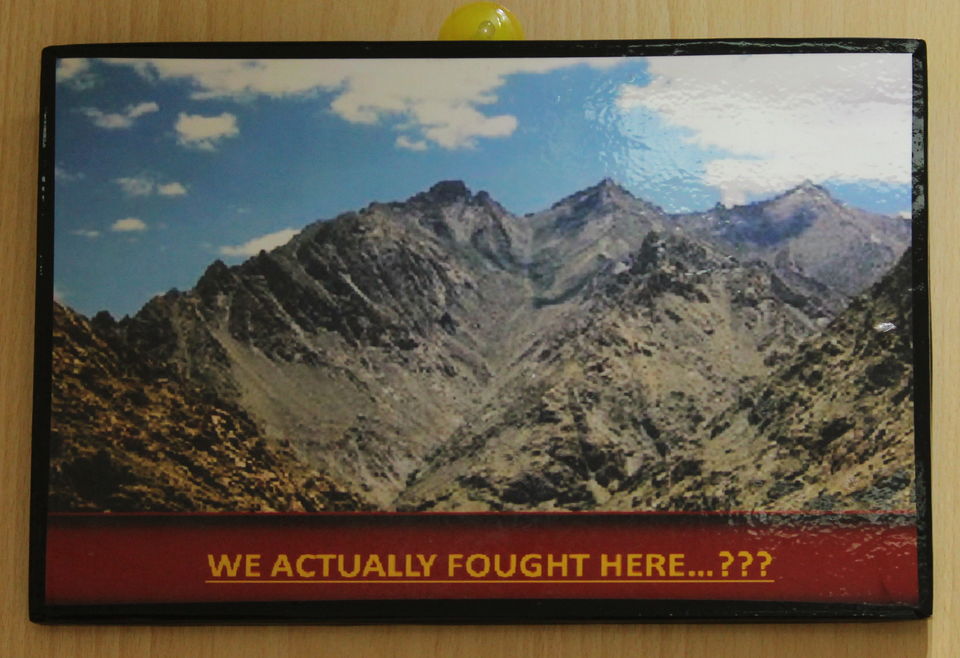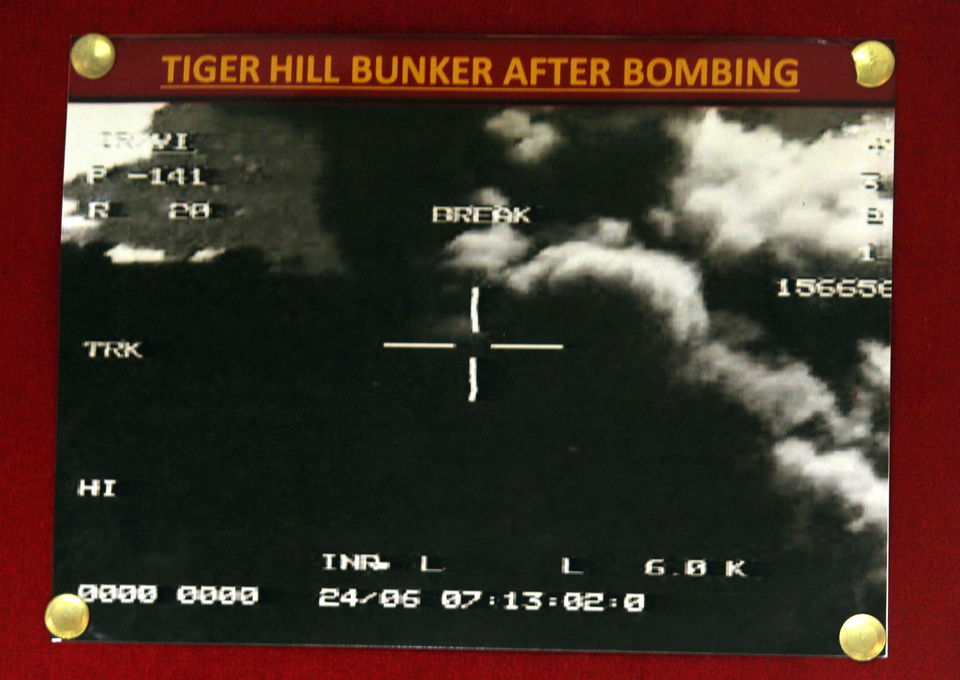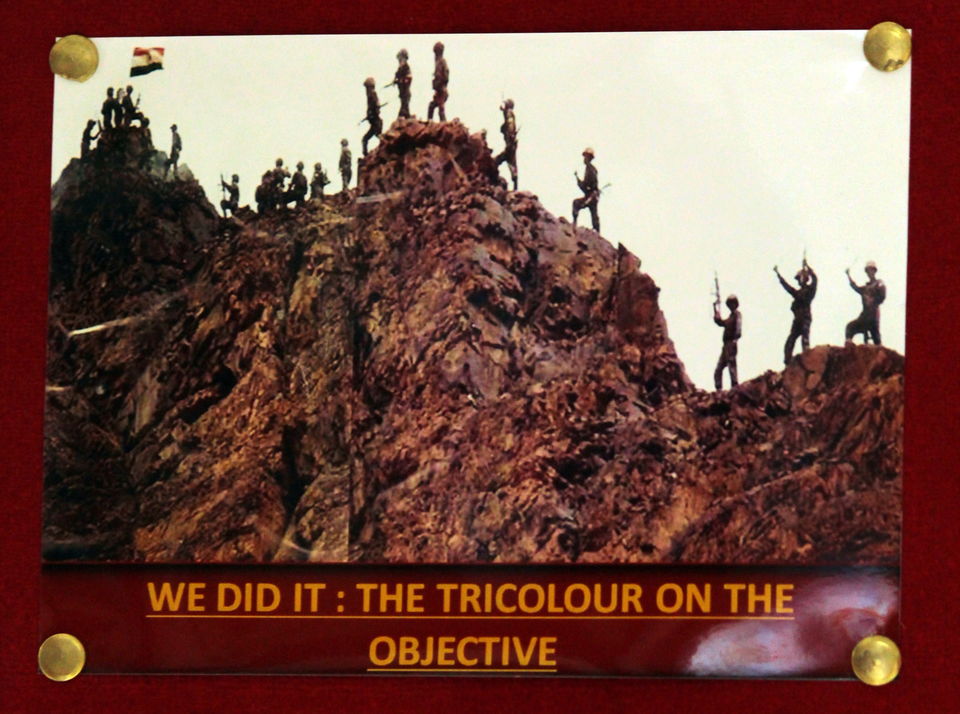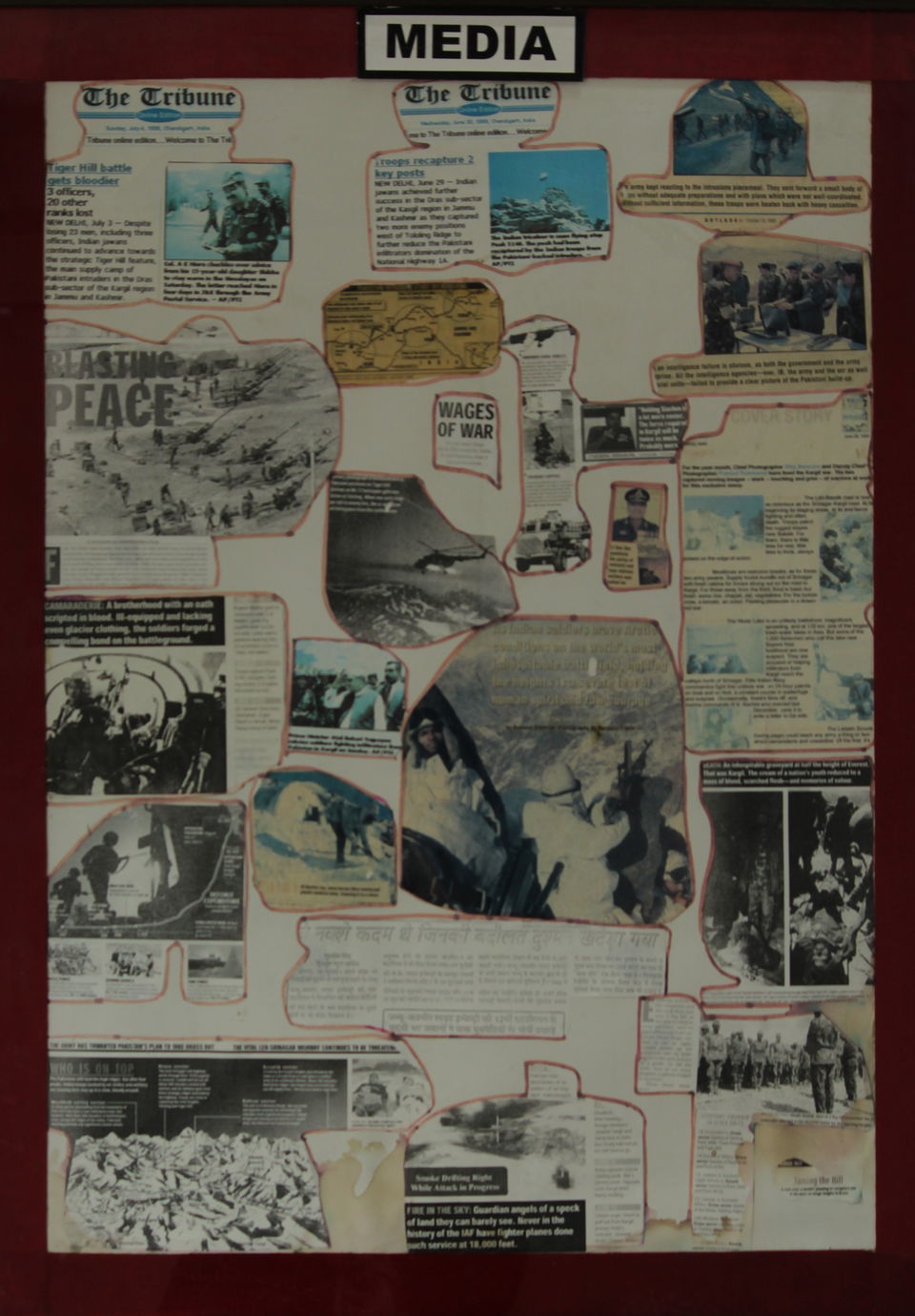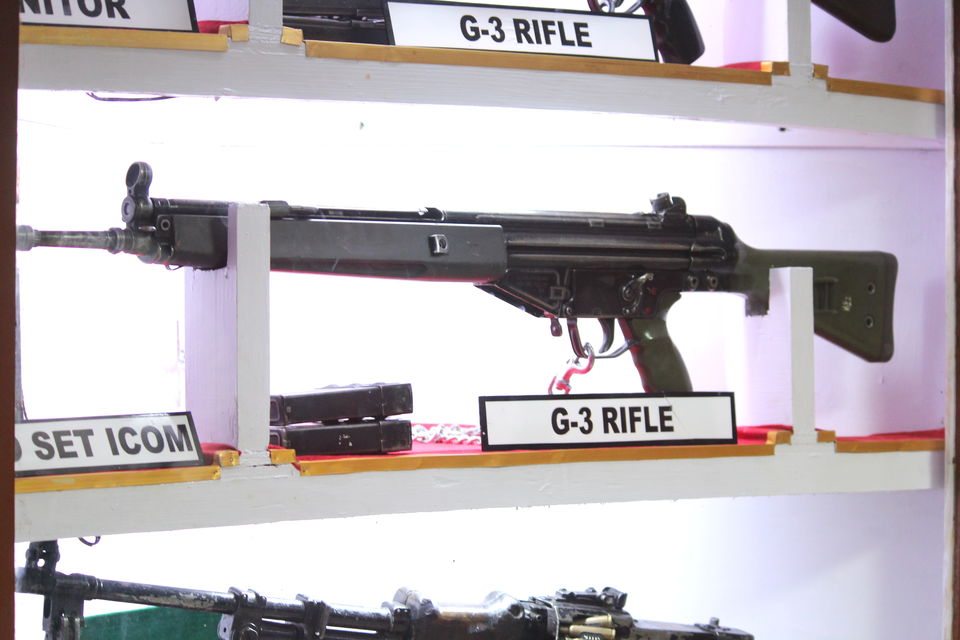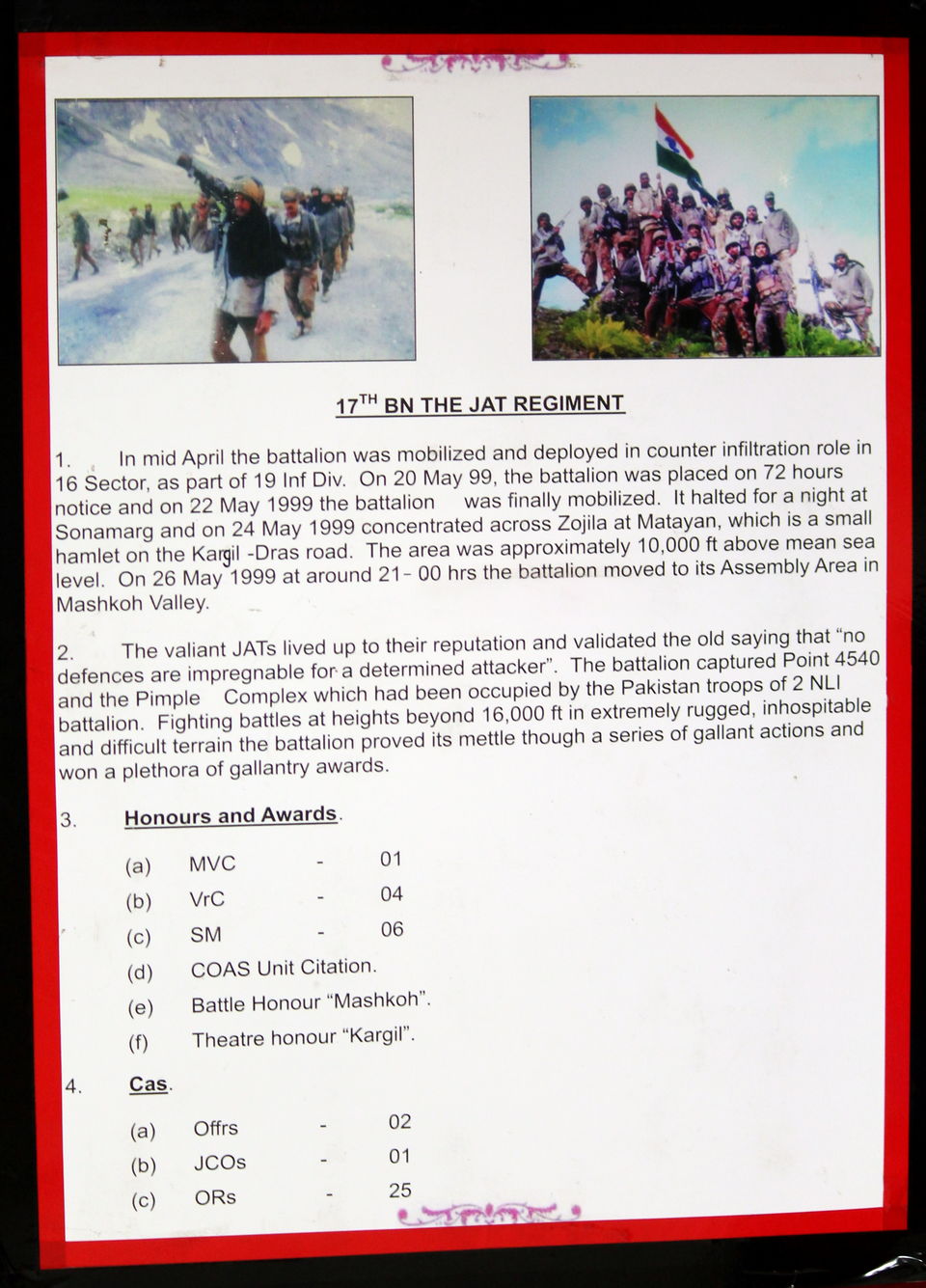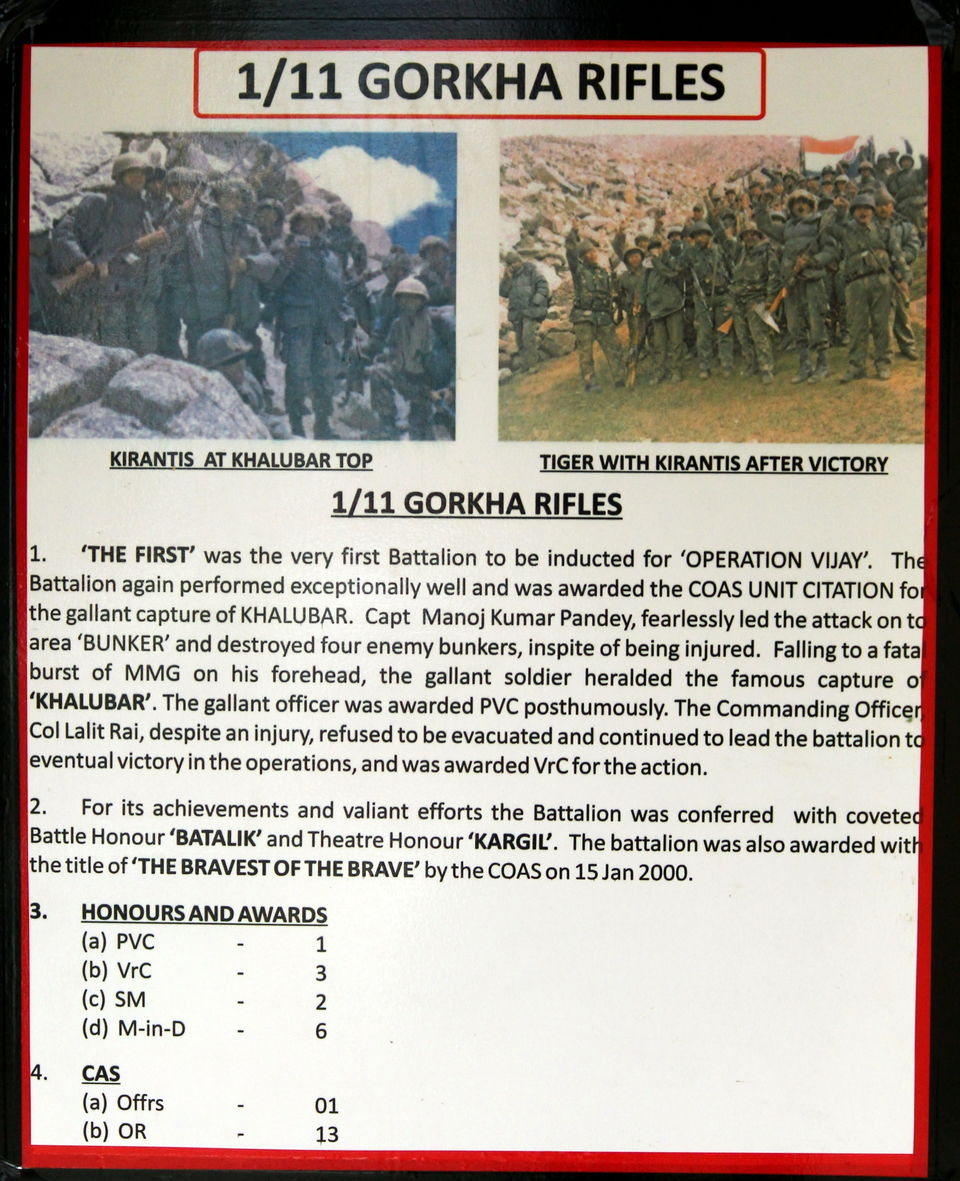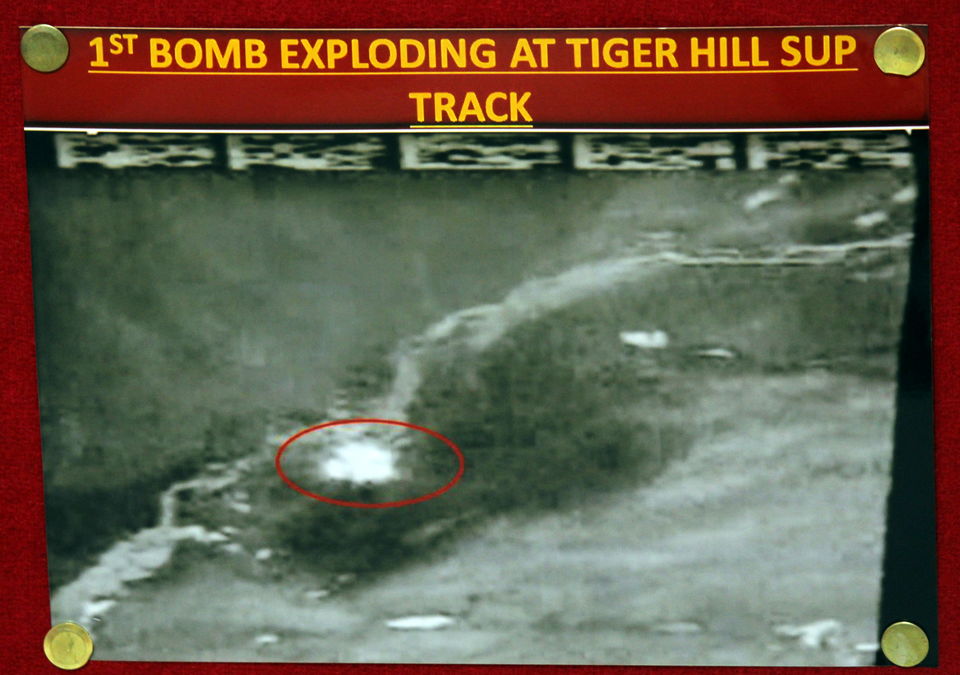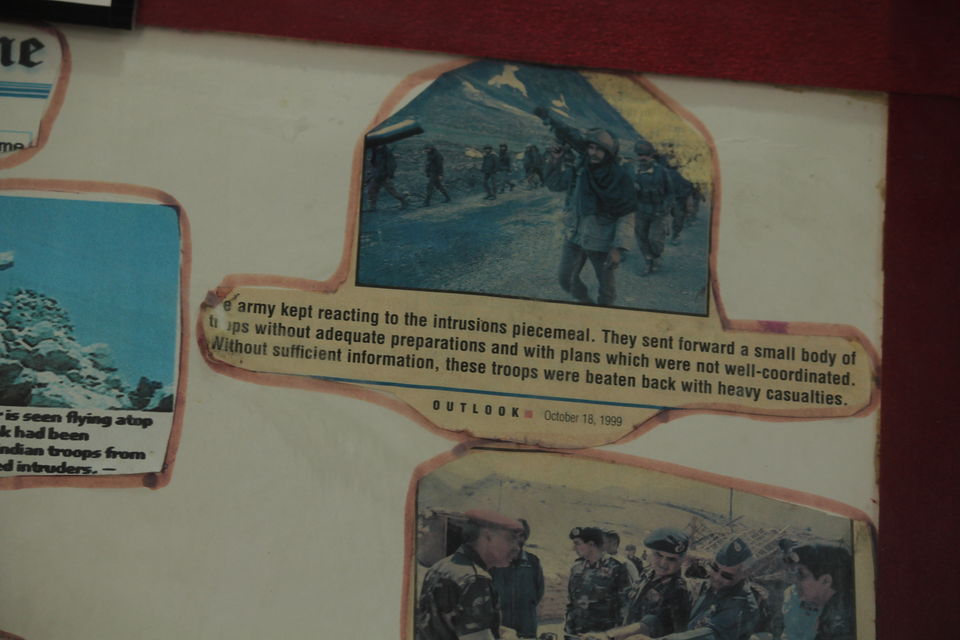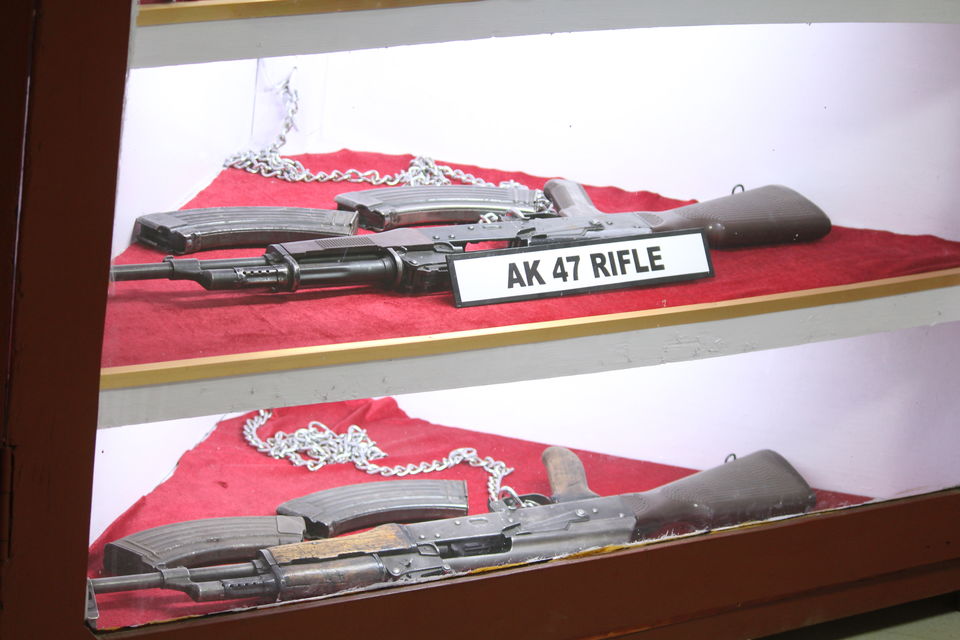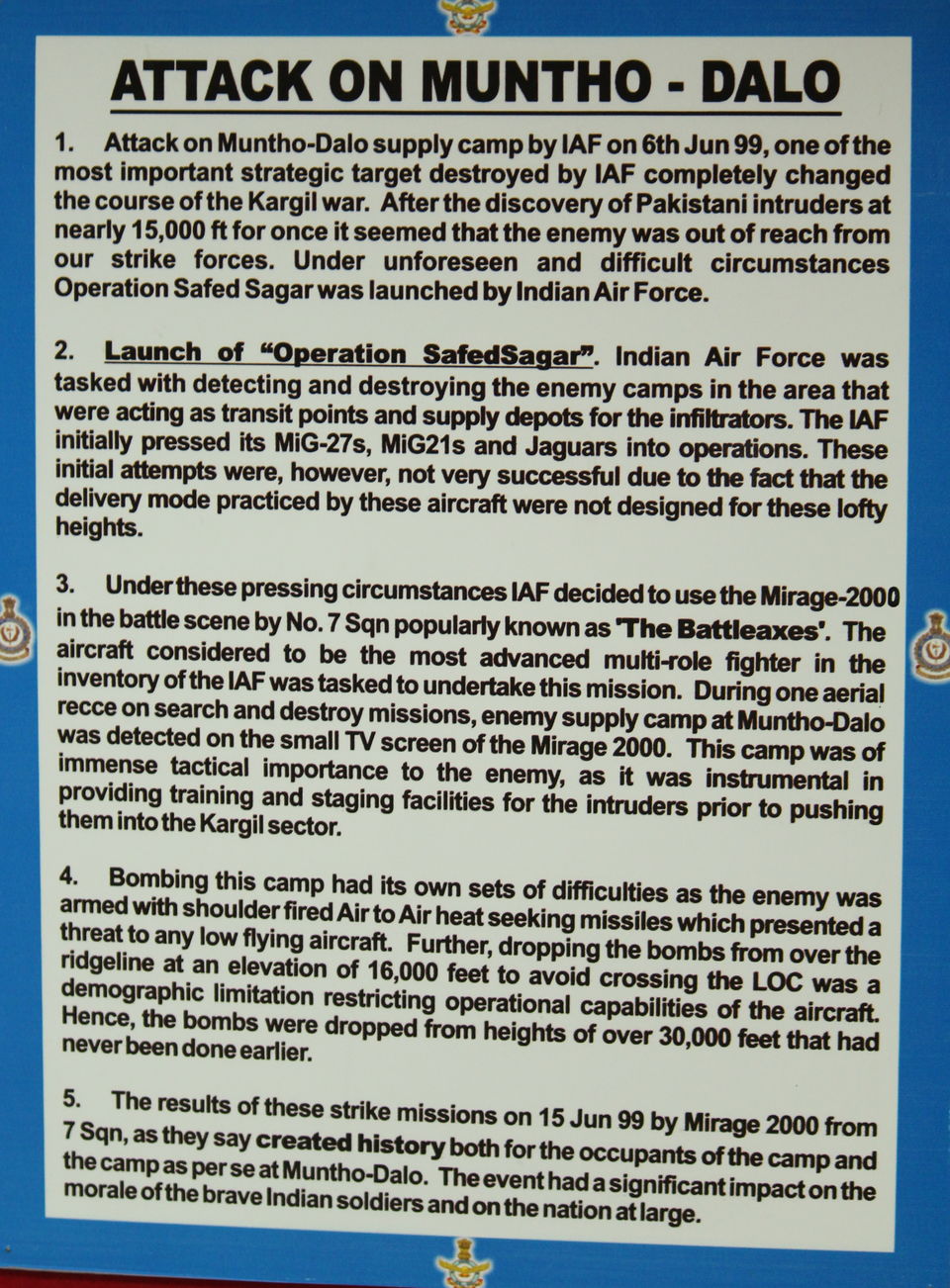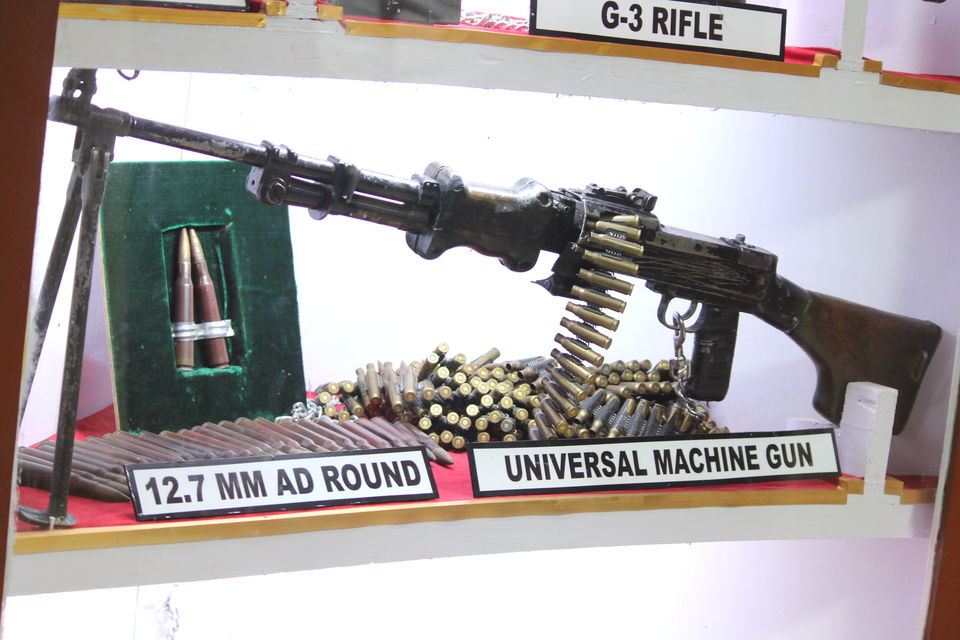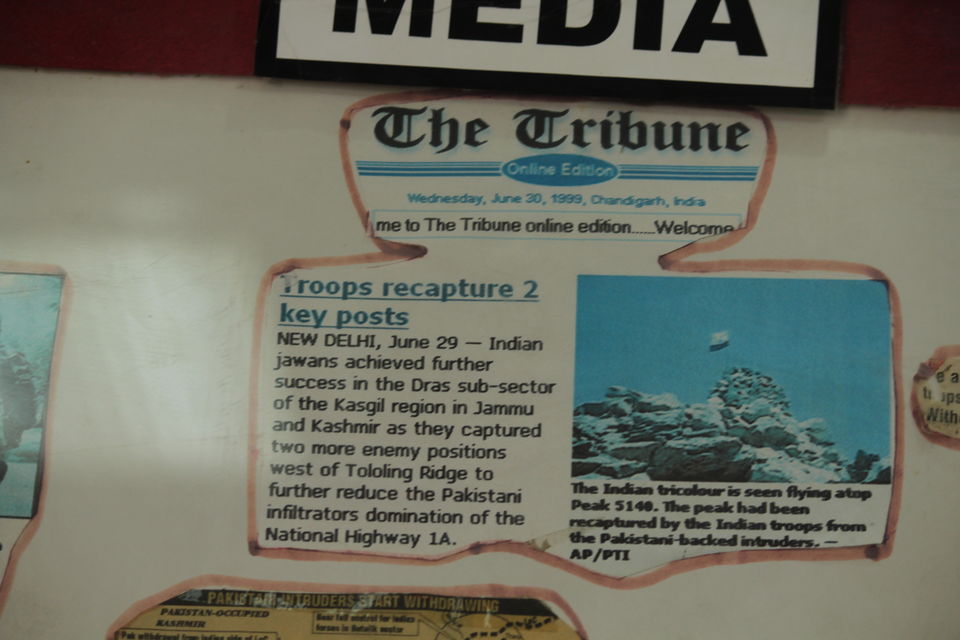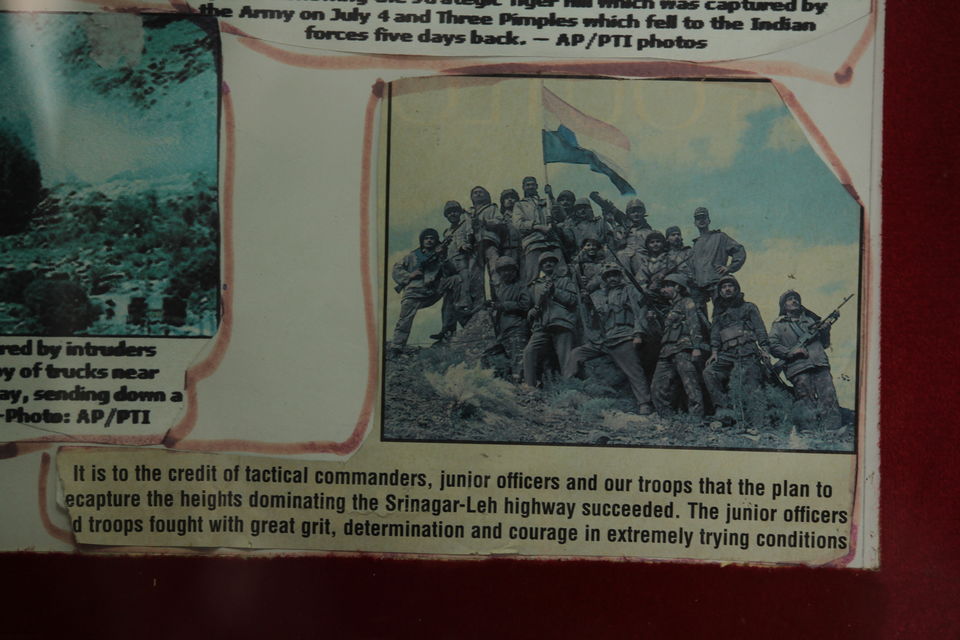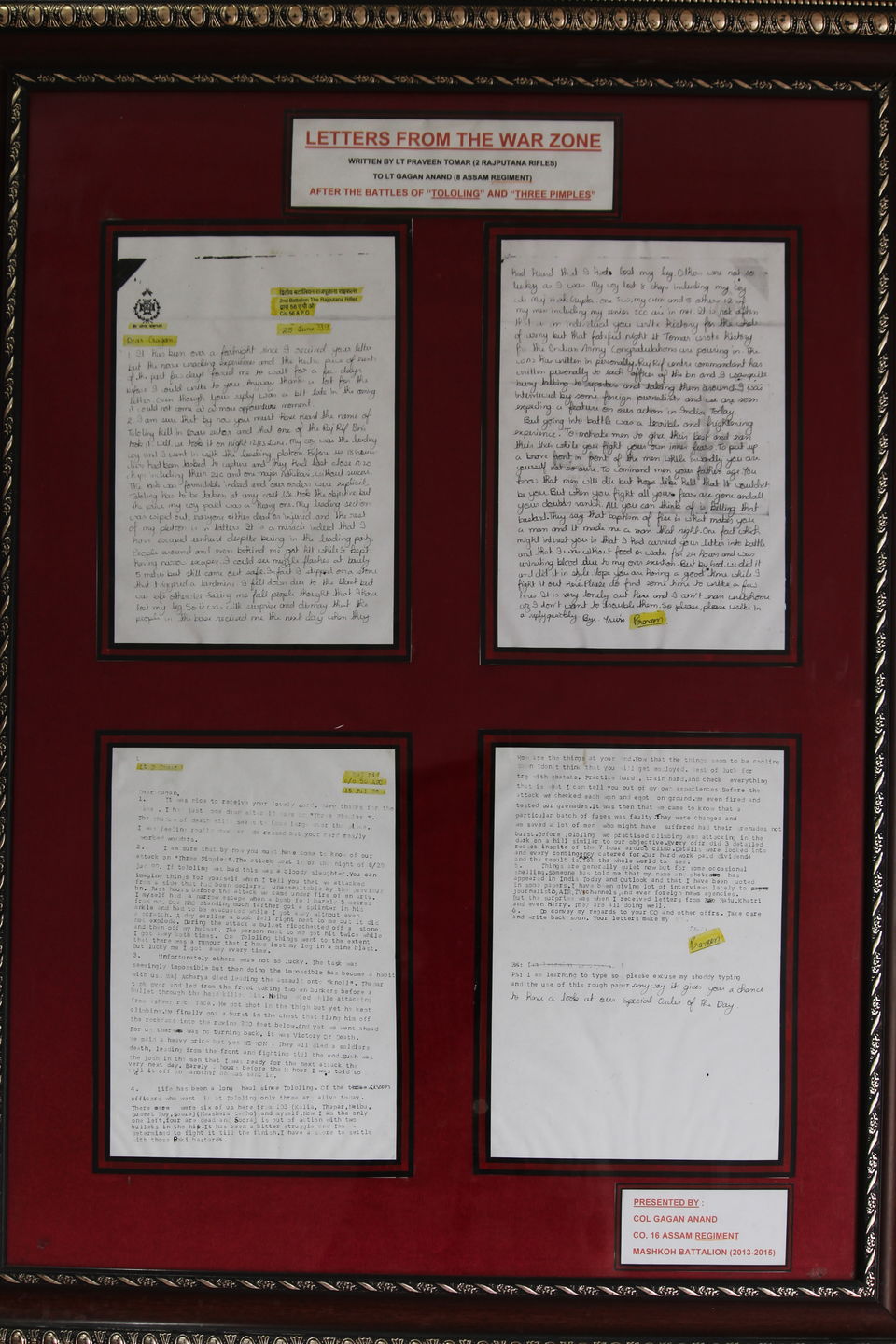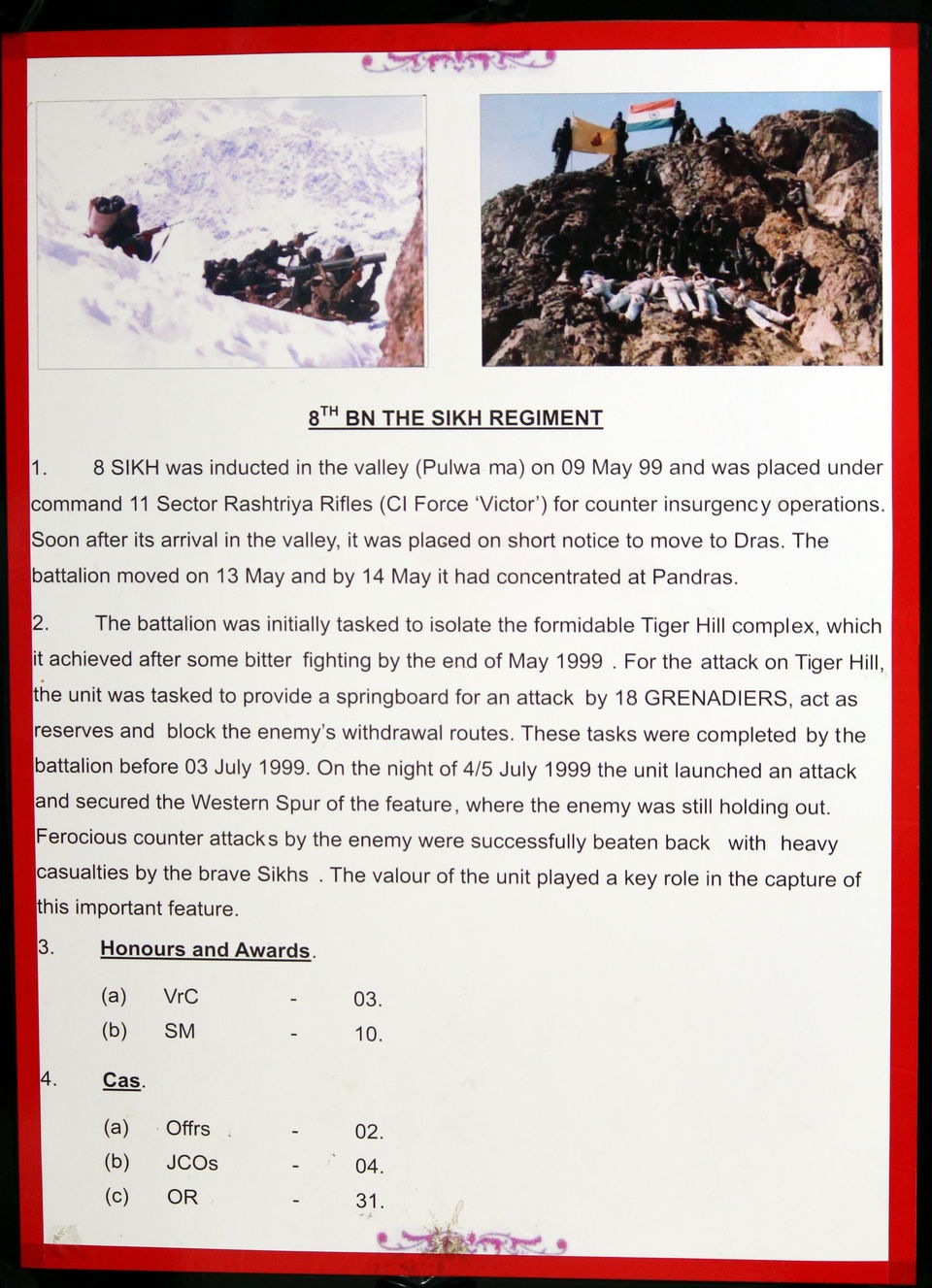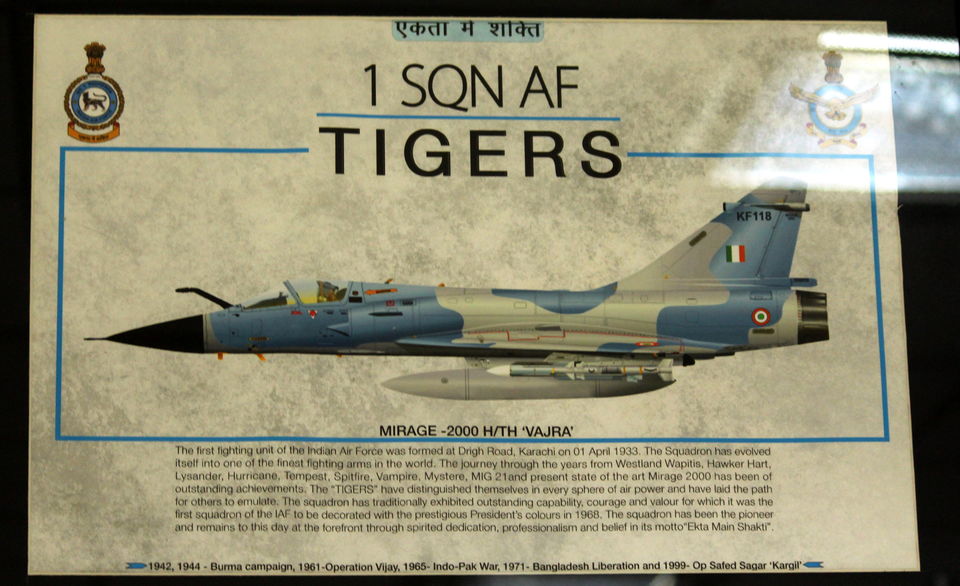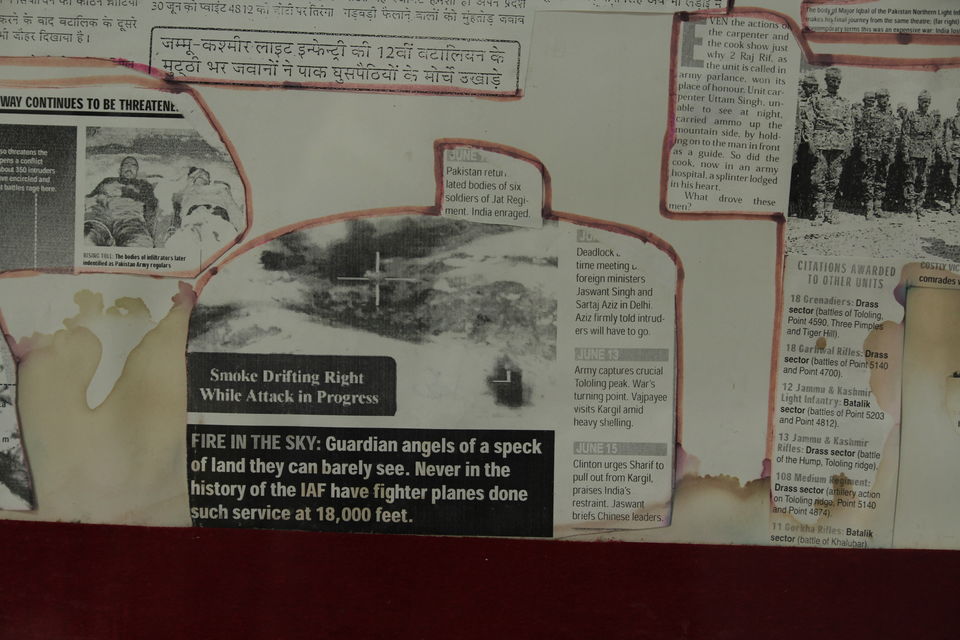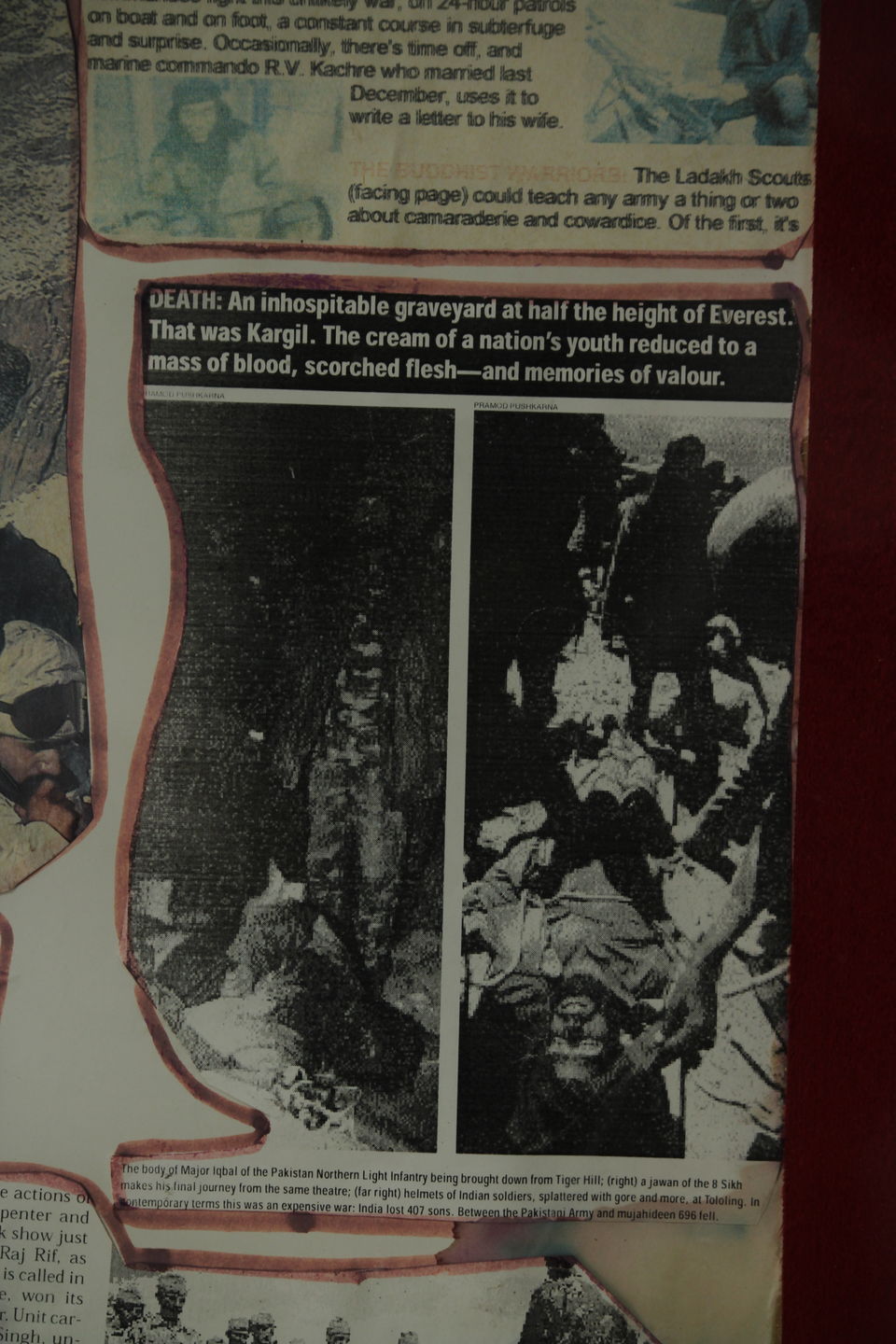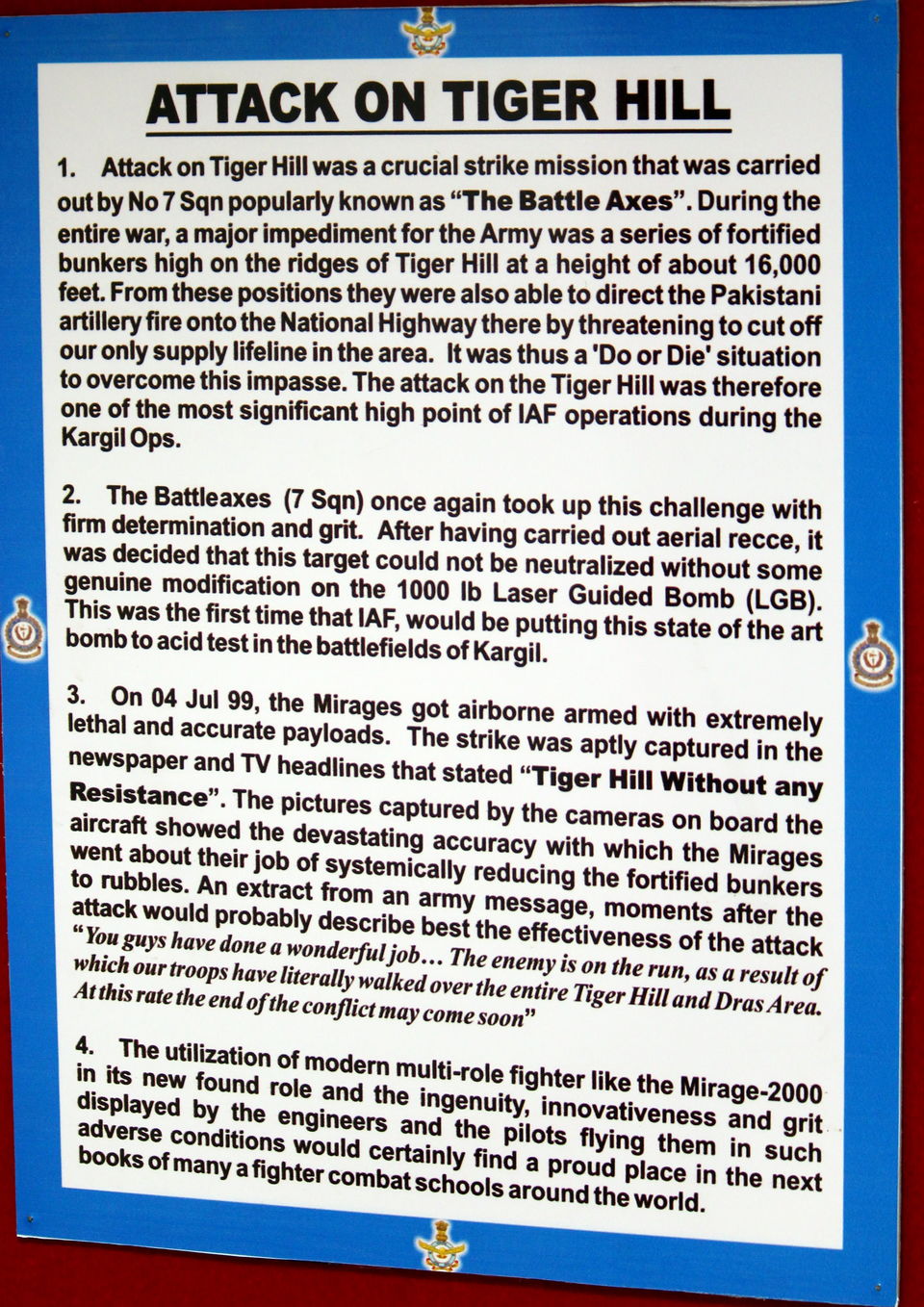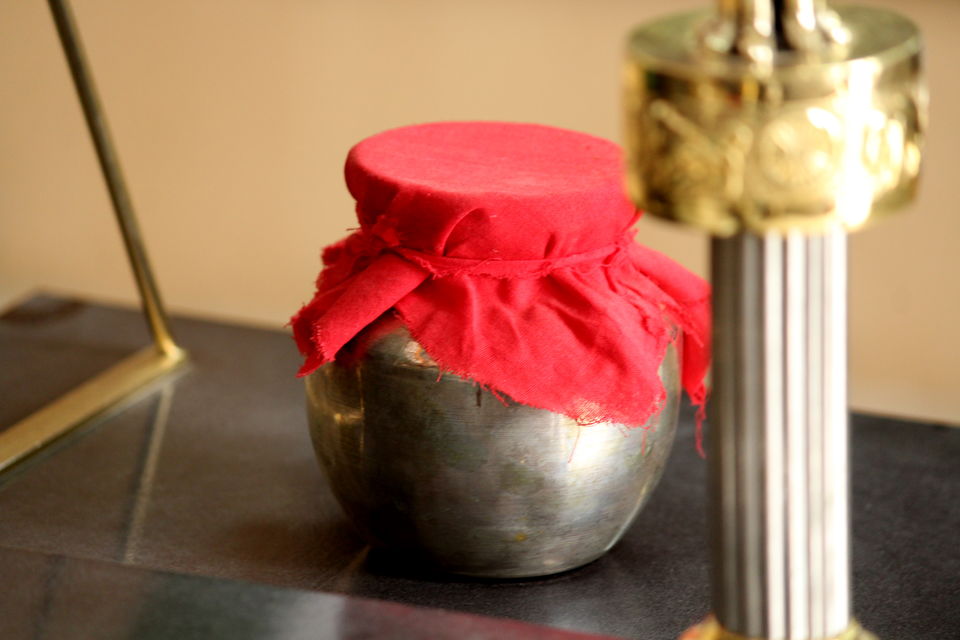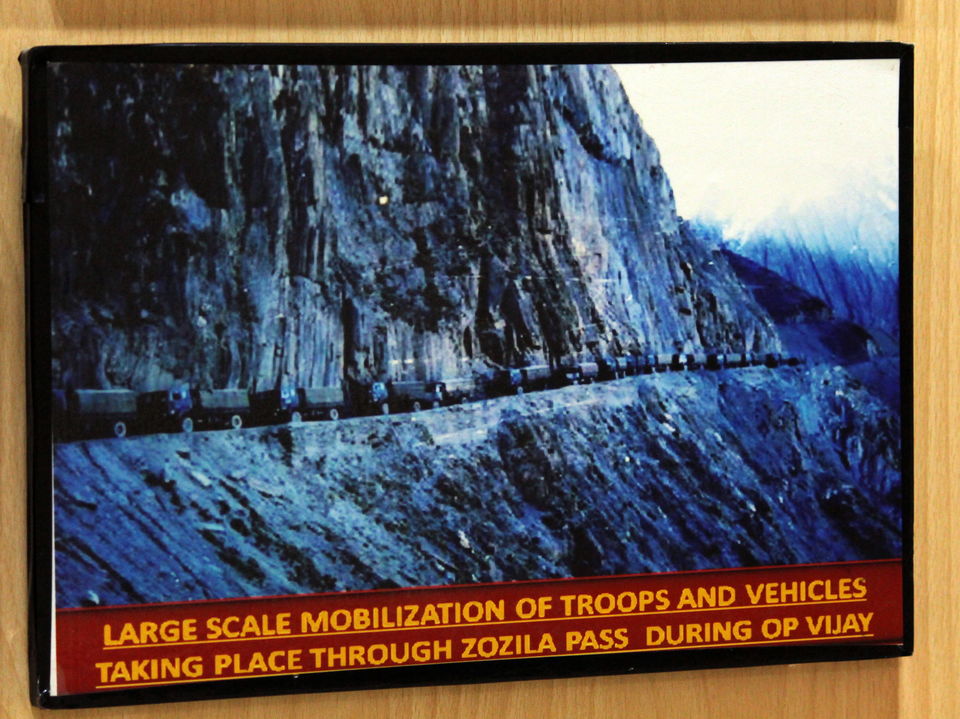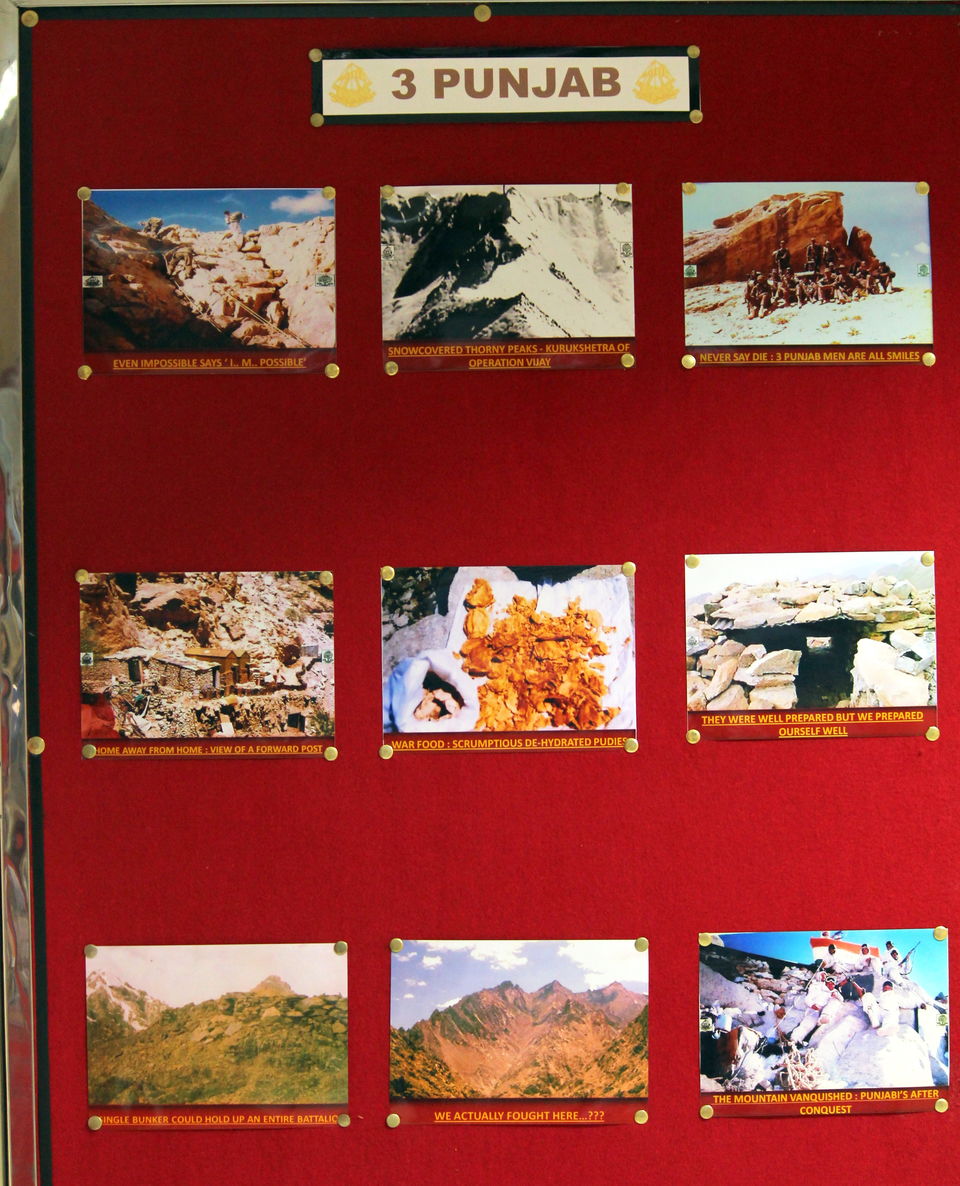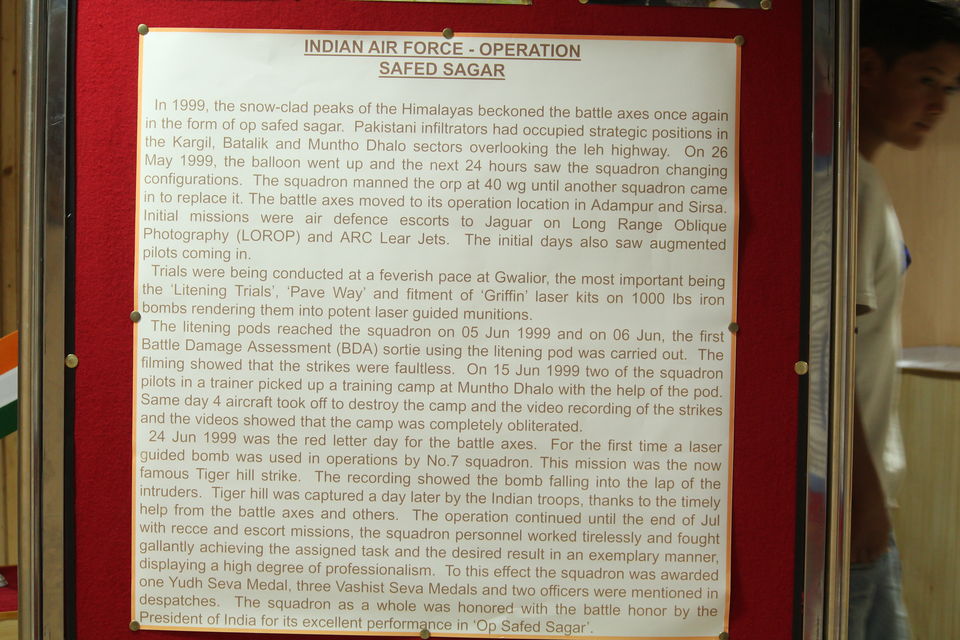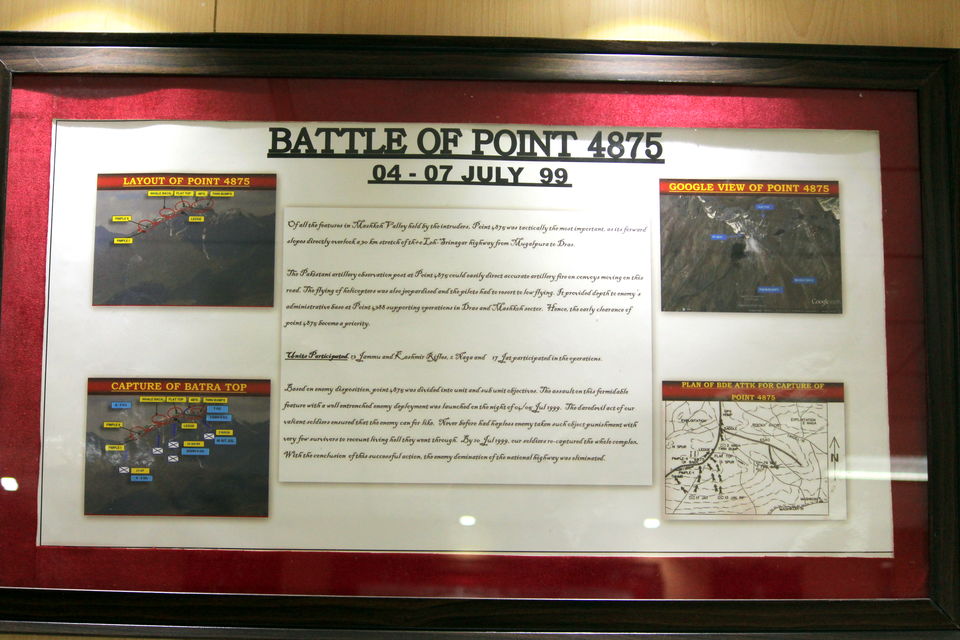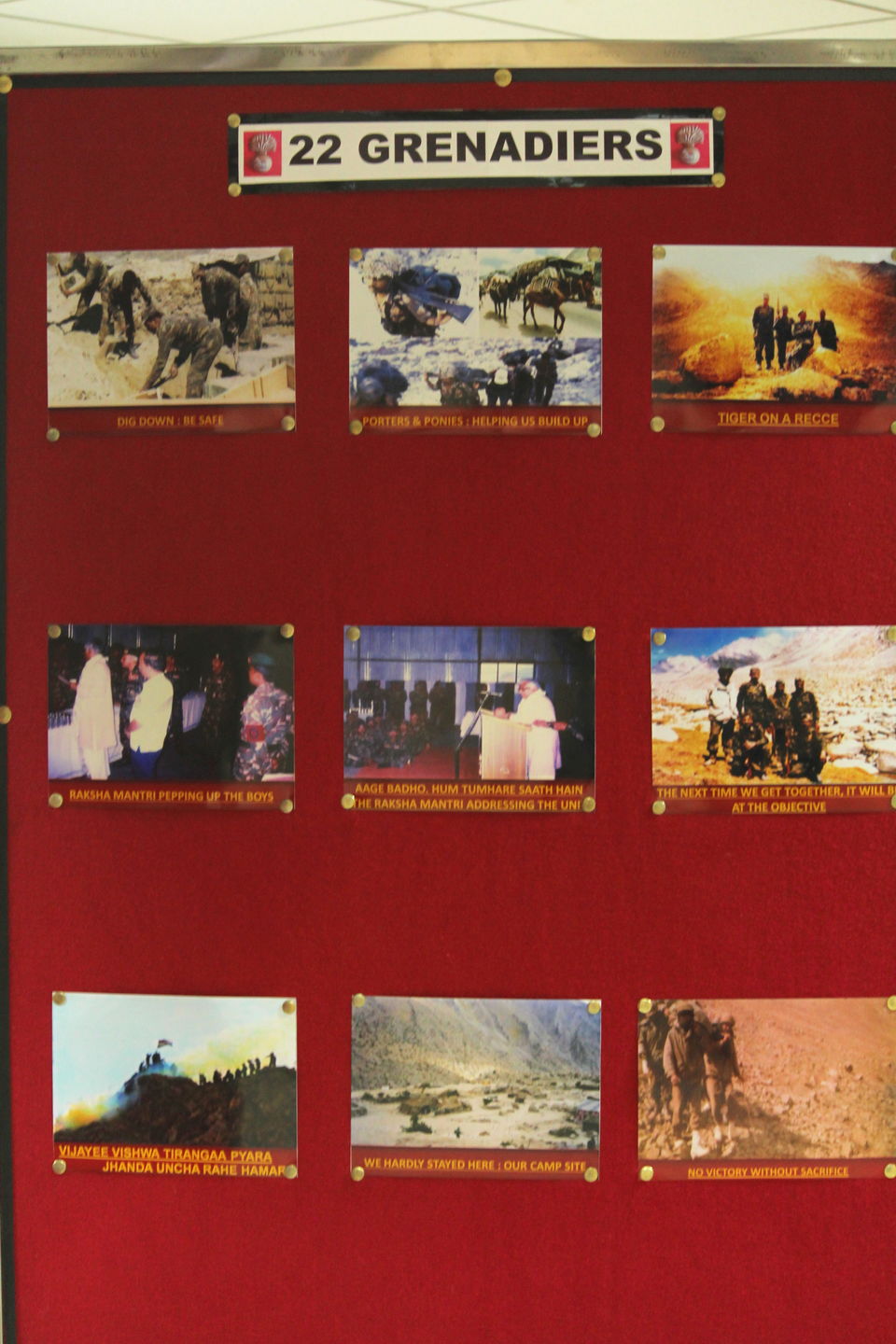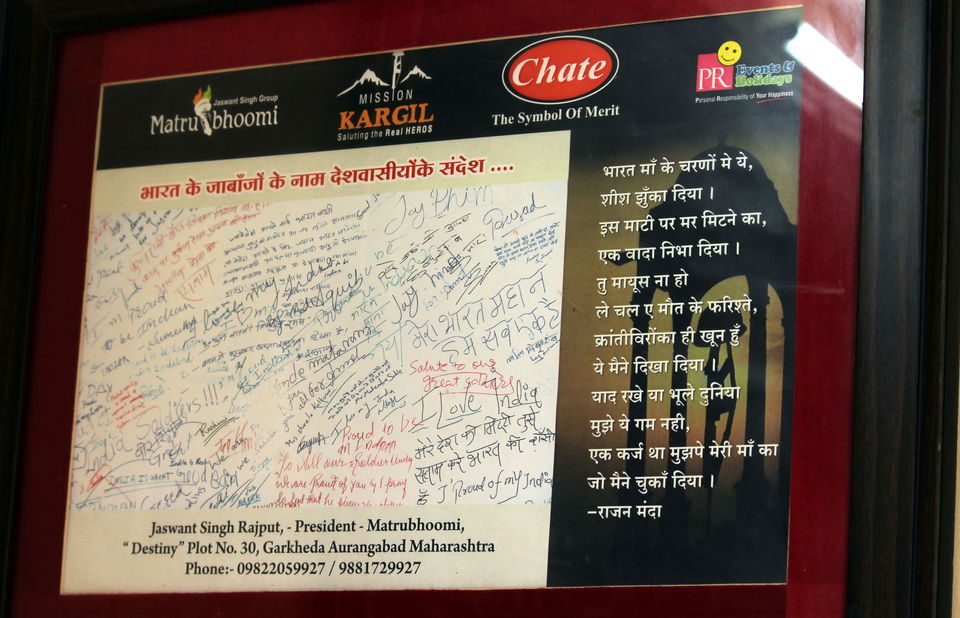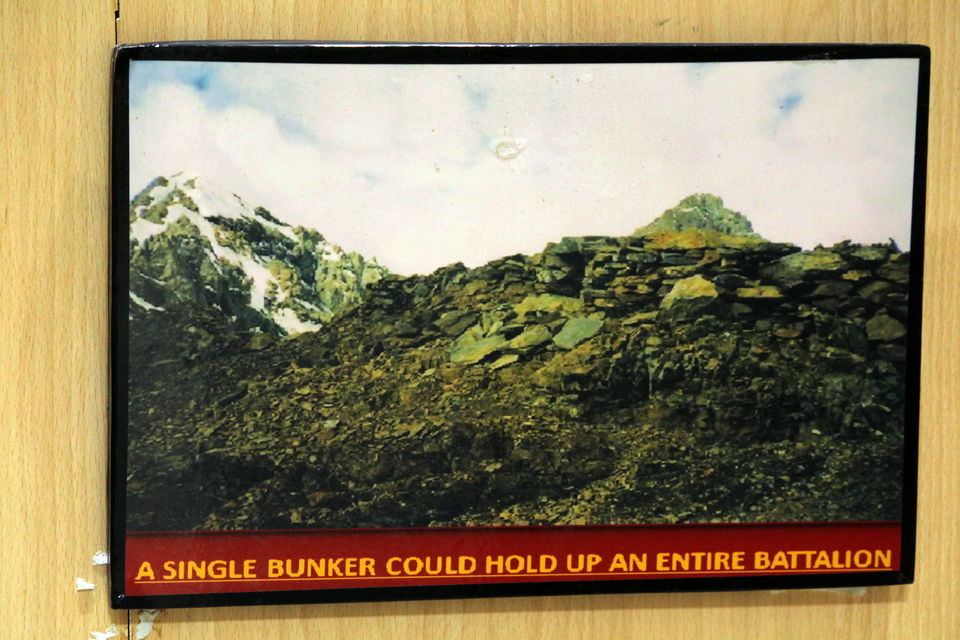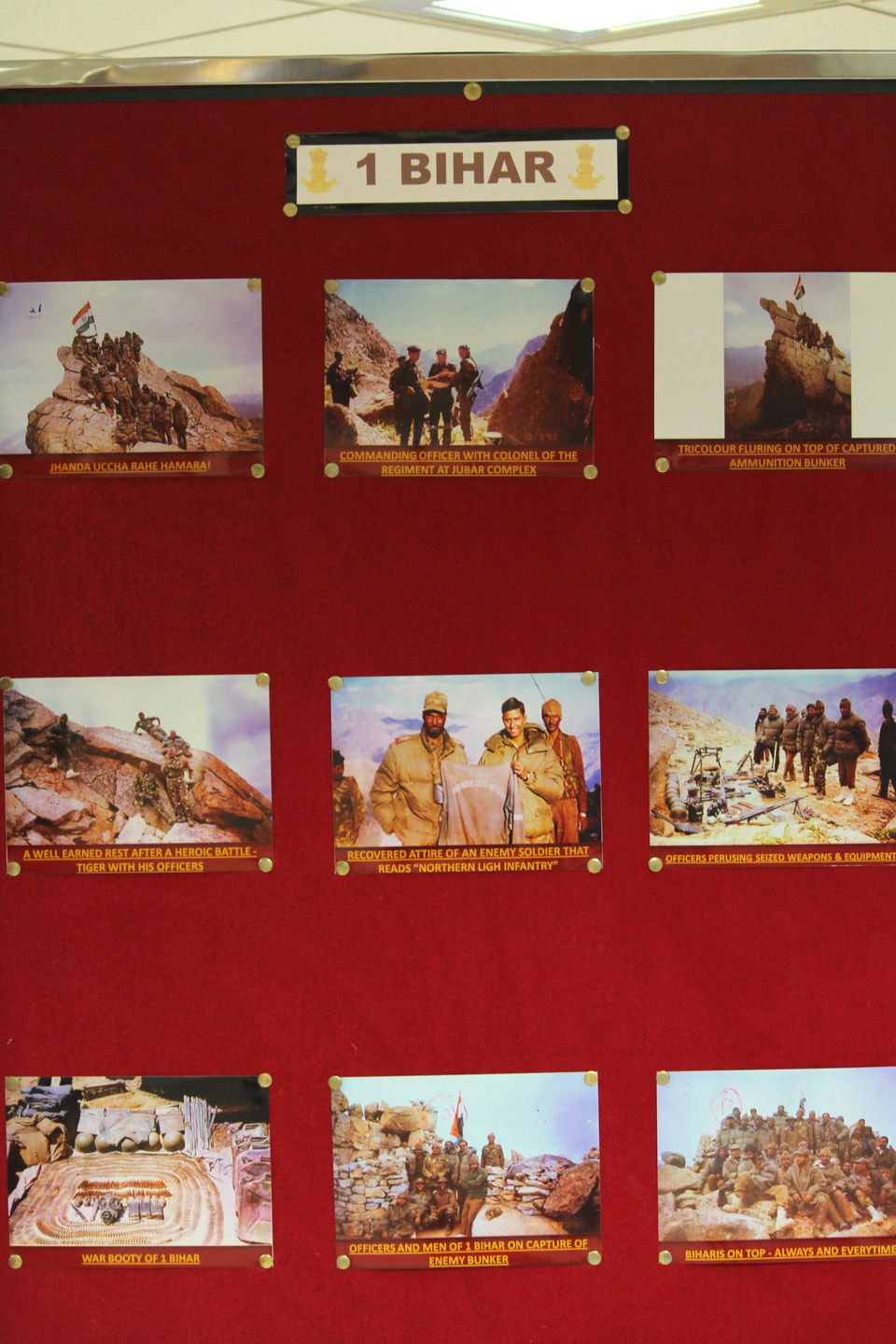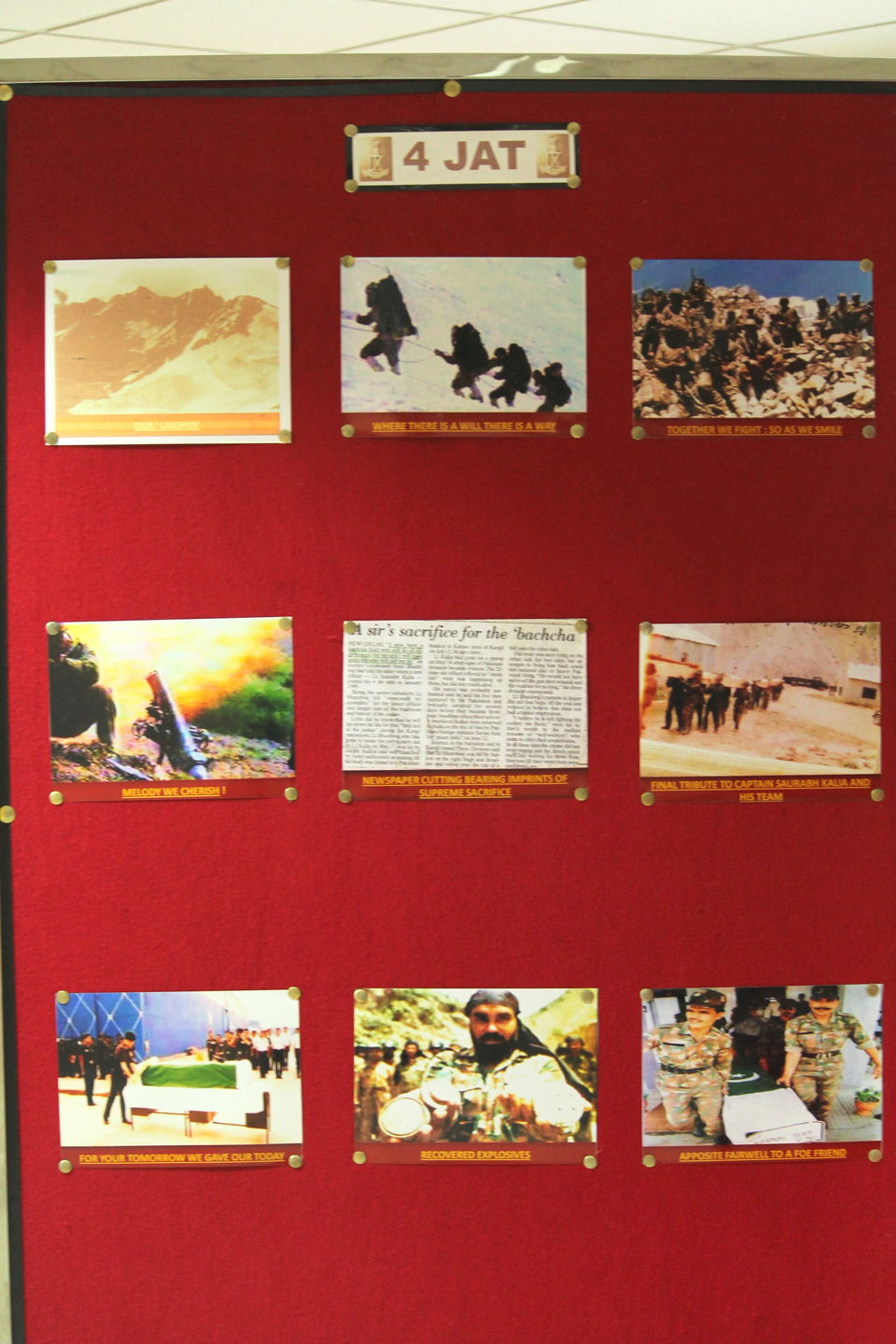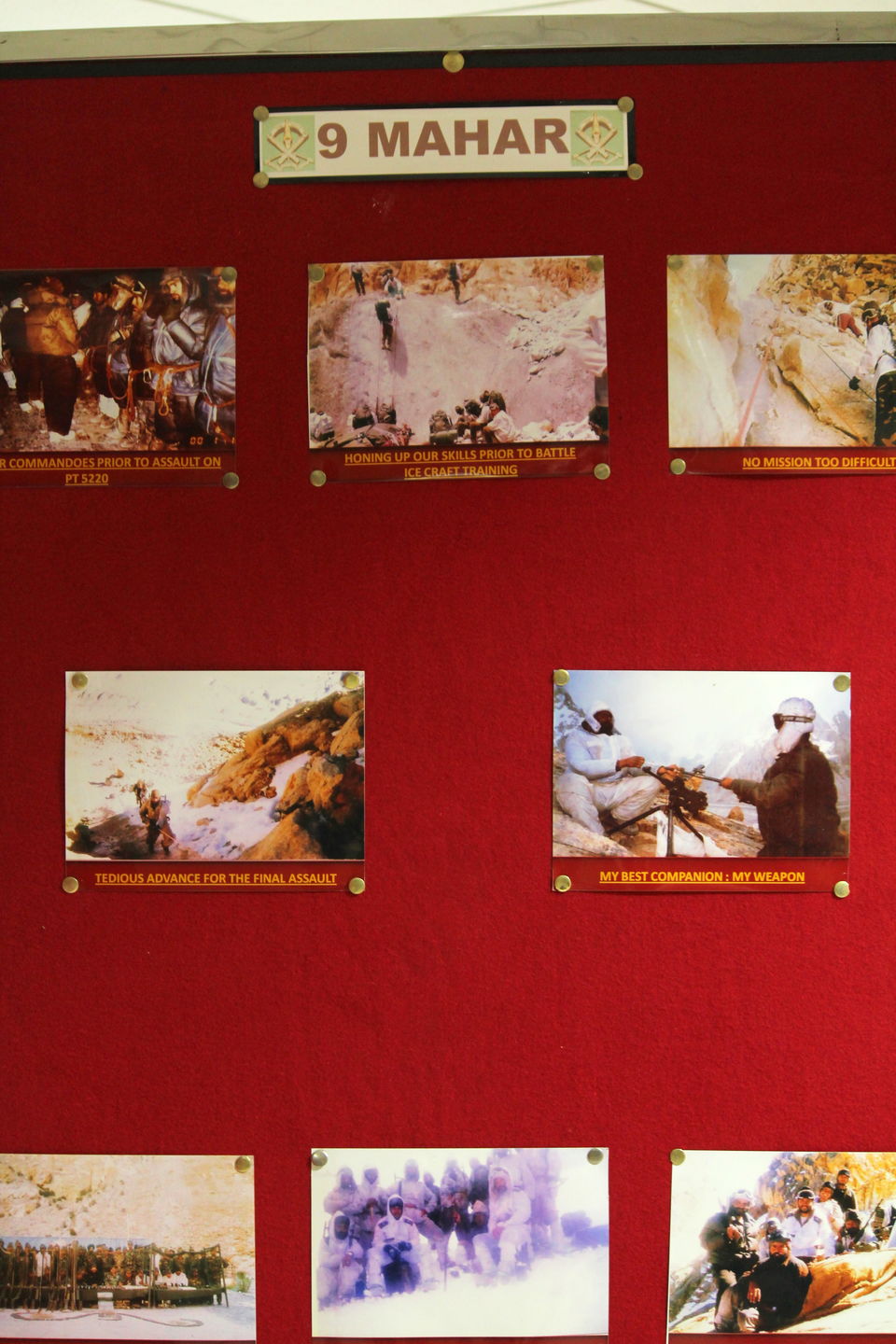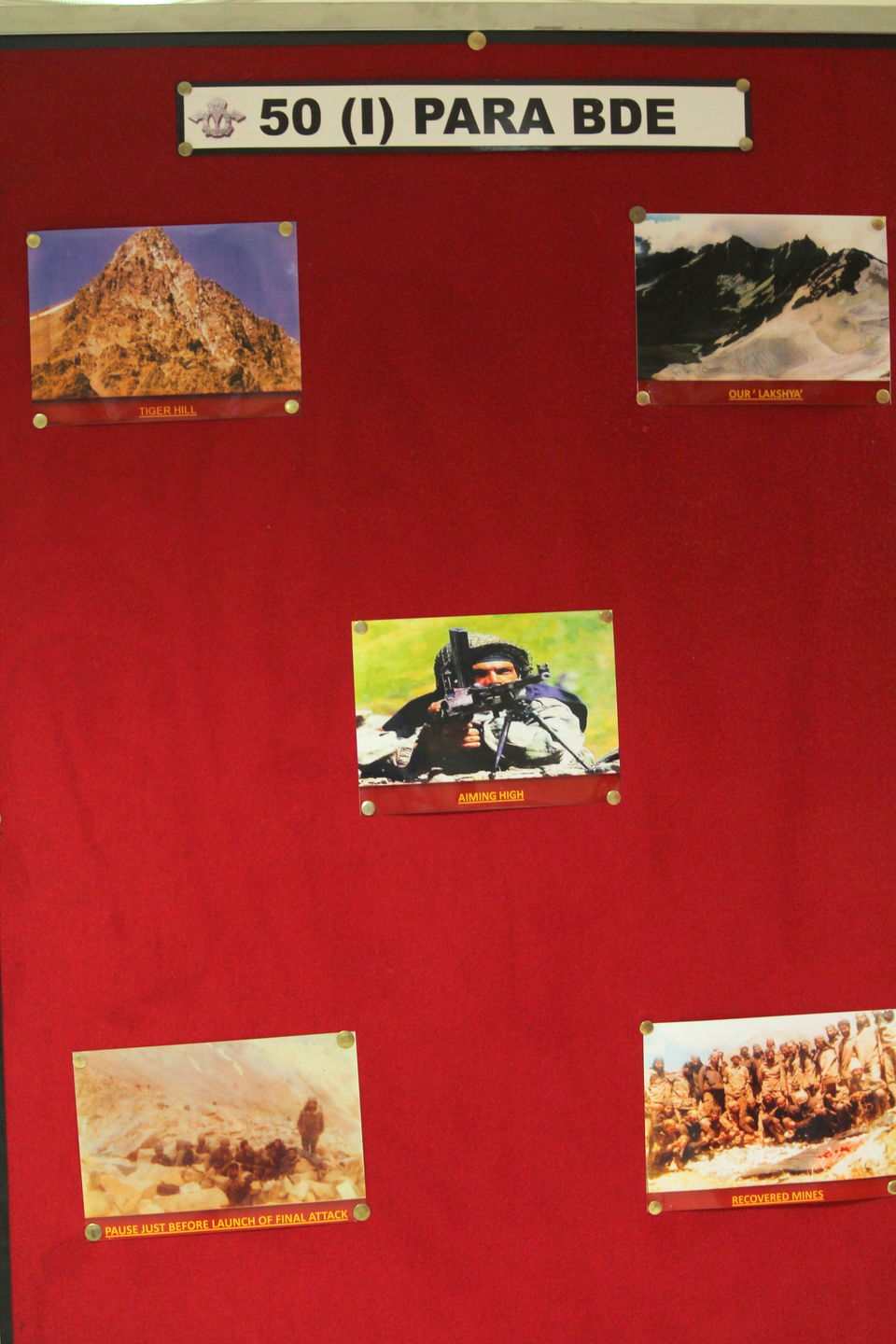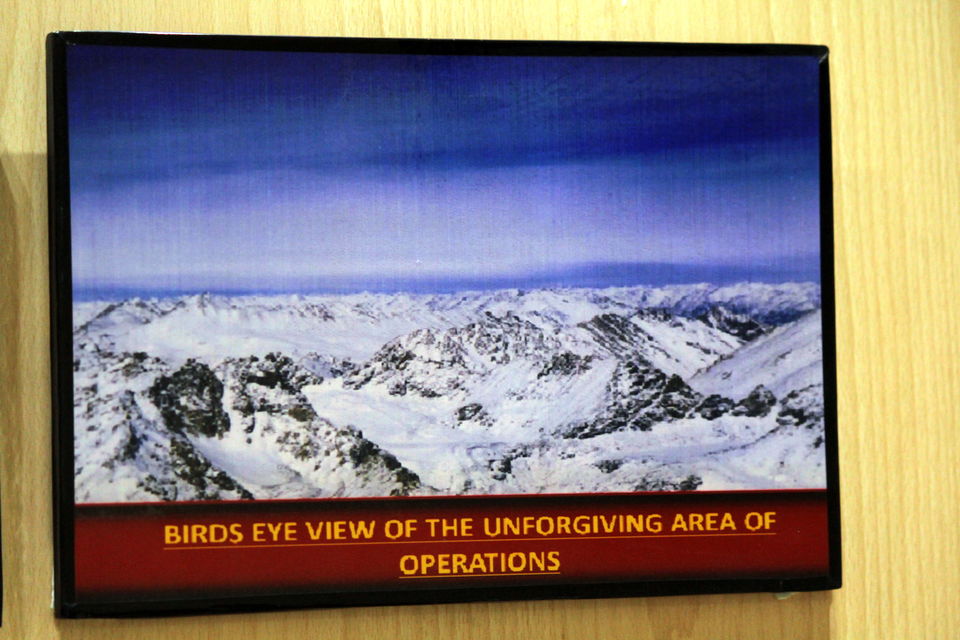 In the end, I would request you that "lets bow to them who had a destination written in their fate; lucky are those people for their blood saved their nation"
Jai Hind