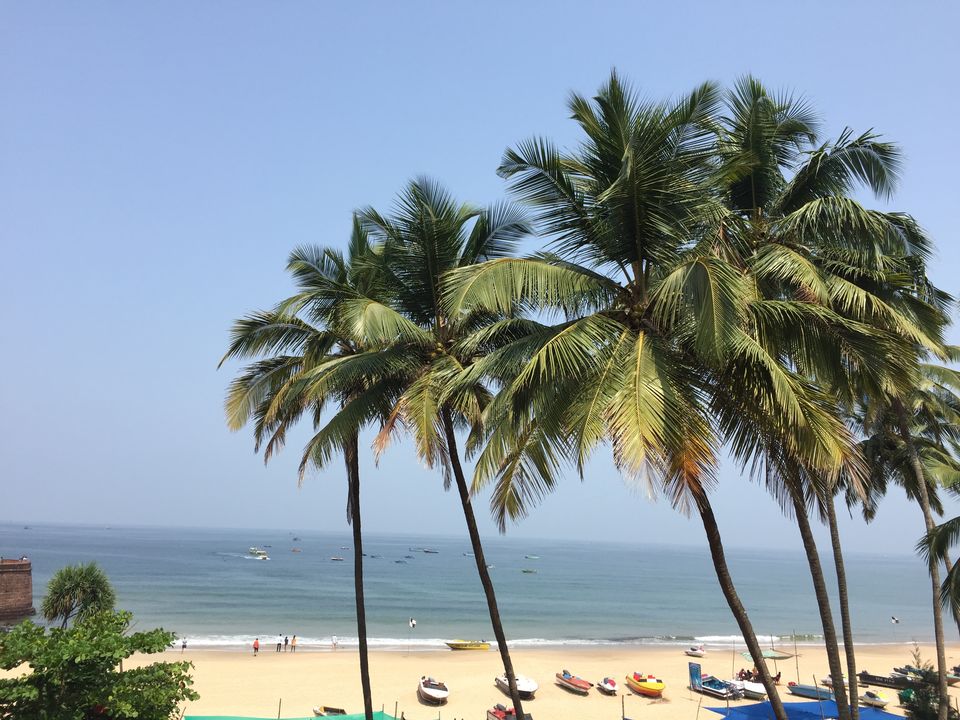 Beach, fun and booze, these three words are well enough to remind anyone of Goa as the first destination. Who does not love Goa? Obviously everyone does! Even those who have been there and those who haven't! But sorry to say, "I don't love Goa anymore", (P.S. I Have been to Goa twice) it's not that I hate the place but it has become too popular that I would prefer staying at home or going somewhere else than visiting Goa during anytime of the year.


All of us has a huge bucket list and I am pretty sure that going Goa once in lifetime is definitely among the "to do" things mentioned in the list. Being an avid traveler there are many facts that I consider before going to a certain place. No doubt, Goa is a dream for many, there are places that you feel like spending days but with so much of hype and every other person making Goa plans, I consider it as much hyped place.


Below are some reasons that I contemplate Goa as most glorified:


The crowded beaches –
I don't remember that I have been more grossed at putting my feet on any beach than Goa's Baga. Not just the beach was packed with people but there was garbage everywhere. It was simply too messy, noisy and chaotic.


Everything overpriced –
From food to simple necessities, I realized that most of the things in Goa were overpriced and expensive. If you really want to spend your hard earned money in shopping at Goa then you are going to repent! As a Delhi resident I have a general idea of prices at flea markets and you are going to get the same stuff, double the cost in Goa. To have a nice lunch at a shack or café you will surely get a wide range of options to choose from but the bill will shock you.


Accommodation –
If you have planned your Goa trip and done with the bookings already then its fine but in case you just landed and go on looking for stays, there are higher chances that you will burn a hole in your pocket. Those stays which are nearer to the beaches, will cost you comparatively sky kissing prices. Thus it is quite expensive to stay in Goa.


Commuting in Goa –
Like me, those who have been to Goa via air, would be well aware of the taxi prices from the airport to the desired destination. Most of Goa runs on tourism, but what's the point if the tourist ends up being totally fed up. Even if you get a rented two wheeler or car to explore Goa, the rents will highly vary.


The staring people –
Goa experiences the footfall of foreign tourists apart from Indian travelers as well. And when you are on the beach, minimal clothing is preferred. Unlike travelling abroad where people are less bothered of what you are wearing, in India, the people stare in such a way enough to make you uncomfortable. I remember when we were at Candolim beach, there were a group of Indian boys who were making the foreign tourists uncomfortable by clicking pictures with them, teasing them and much more, it all ended when the foreigners left the place.


However, as every coin has two sides, Goa is no doubt, the best and chosen destination among the people but for me it has become so overrated that there are no reasons left to visit again.