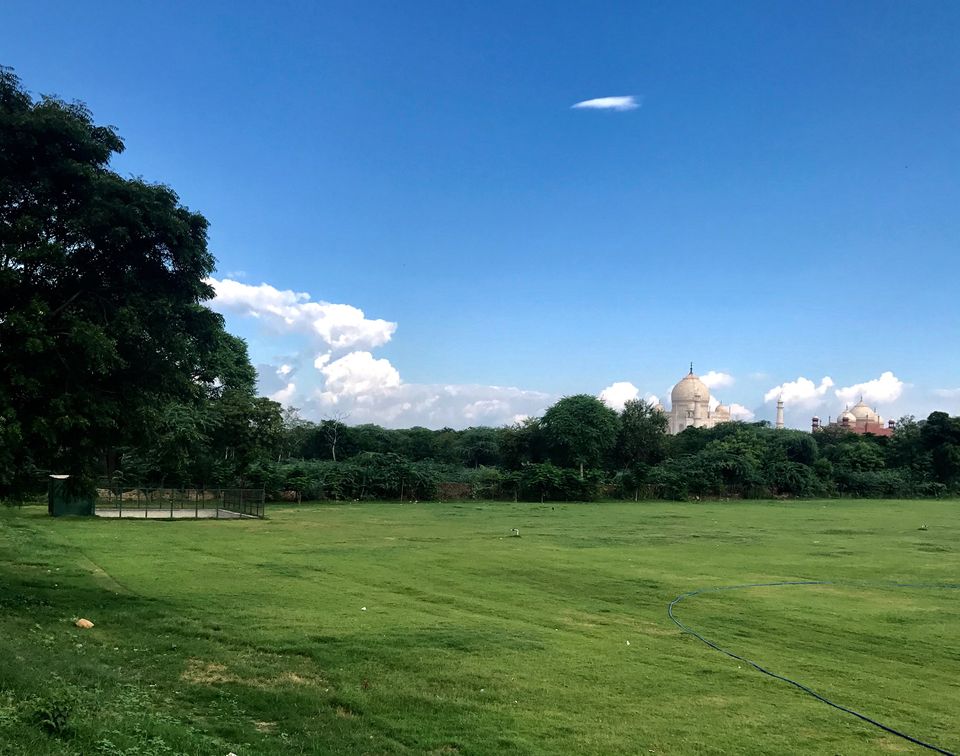 "The whole concept of travel is not to set foot on foreign land; it is, at last, to set foot on one's own country as a foreign land."
Spending 18 years of my life in Agra, I seemed to have imagined a different side to it. The daily chaotic mixture of traffic, bumpy roads and a population of 10 lakh with no road etiquette made me wonder 'Why would anybody from a foreign land want to visit this city of Agra?', more often than one might think. I never thought the city had so much to offer through the eyes of a nonnative.
Agra Walks is a compassionate effort for foreign tourists in the city to feel at home. Today, progressive ventures in the travel industry are focussing on a 'home away from home' formula. Agra Walks is one such fine example to give their guests a literal taste of the city i.e., to travel like a local. It is every traveller's bespoken dream to explore off-beat destinations and venture their routes like a townie. In turn, that's what makes travelling worth the effort that successively becomes an educator.
To blend in the amalgamation of colours, tourists from all around the world plan their trip during Holi or Diwali. Agra Walks scores brownie points for their ready-to-play-holi-anytime approach. The company exerts on making your trip a com-memorable one. They organise a pseudo Holi for their guests to let them have the ultimate taste of vivid India.
Their passionate motto 'come as a traveller, explore as a native' has left the tourists with a rich flavour of Indian culture to savour. As travellers, we seek to muster stories that have educated or tapped a corner of our hearts. Agra Walks precisely works on providing that experience to their guests. Truly, 'Atithi Devo Bhava.'
Majestic rides in the old part of the city, mesmerising food trails, yoga facing the Taj Mahal, Bollywood dancing classes, cultural walks near the Taj, cosplay, night tours and what not! Hopping tours on rickshaws, a peek into the 200-year-old shops, captivating tours into ancient temples and mosques, cooking demos, expedition down the ethnic bylanes and many more eccentric ventures await your presence in the regal city of India.
The tales of eternal love reflective in the history of the Agra has fashioned a cozy spot for lovers. In the city famous for its monumental love story, Agra Walks plays the cupid. One can revivify their bond (the Indian style) through tailor-made wedding setup for their loved ones. Agra Walks works in the solo direction of attaining a happy customer. With the Taj Mahal resonating the everlasting love besides the shores of Yamuna in background, who wouldn't feel a little romantic?
The devotional tours to the Mankameshwar and Balkeshwar temple is a must. Yoga with a view of the Taj Mahal is a refreshing experience provided by no one else. Agra Walks is a heartwarming leap to make your stay in the city worthwhile. It is an enthusiastic step to showcase the copious Indian culture to the world. It will definitely touch your heart. Want to explore Agra? Do it the 'Agra Walks way!'
For more information:
Website: Click Here
Facebook: Agra Walks