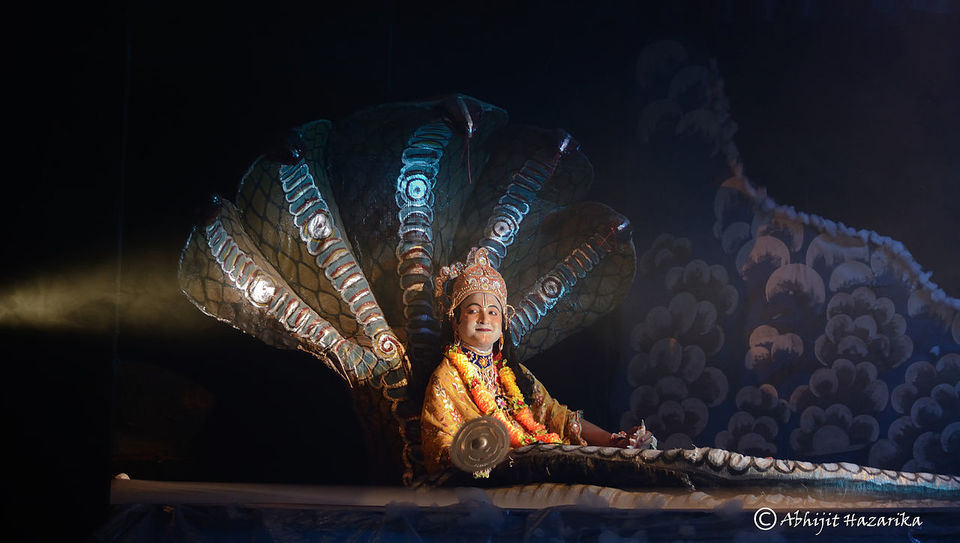 The festive season begins with Janmashtami and ends with Diwali. In between, we welcome Ganesha, worship Durga, dance for nine nights, burn Ravan effigy and reenact Ramlila. Just as the rest of India brings an end to the festivities, the largest river island in the world starts preparing for its biggest festival - Ras Leela.
Majuli Island in Assam is a complex amalgamation of Vaishnavite sects and indigenous customs. The island is home to five tribal groups - Mising, Deori and Kacharis. Each of these tribes has a very rich culture, diverse cuisine, vivid practices and their own languages. To add to the cultural cocktail, Srimanta Shankardeva, a social reformer and Vaishnavite scholar, arrived in Majuli in the 16th century. He introduced the local tribes to Lord Krishn and Vaishnavite ideologies.
Today, there are numerous Sattras in Majuli preaching the same ideologies and contributing to the culture of the island via literature, dramas, plays, dance, music, paintings, handicrafts and other artworks. It is difficult to experience the art and culture of all the different Sattras in a few days. However, for those who want to experience and understand the glorious cultures of Majuli, there is hope.
Majuli Raas Leela Festival
For the complete article, please visit my blog - Winds of Travel. You can also follow me on Instagram - @windsoftravel_com.
Frequent searches leading to this page:-
Majuli River Island in Assam, Travel Guide, Overview of Majuli Island in Assam, Chasing Tranquility in Majuli island, The disappearing island: Majuli island in Assam