Travel security specialist, International SOS, recently released their annual Travel Risk Map for 2017, which has once again brought to surface the burning question on all travellers' minds: "Which country is safe for travel?"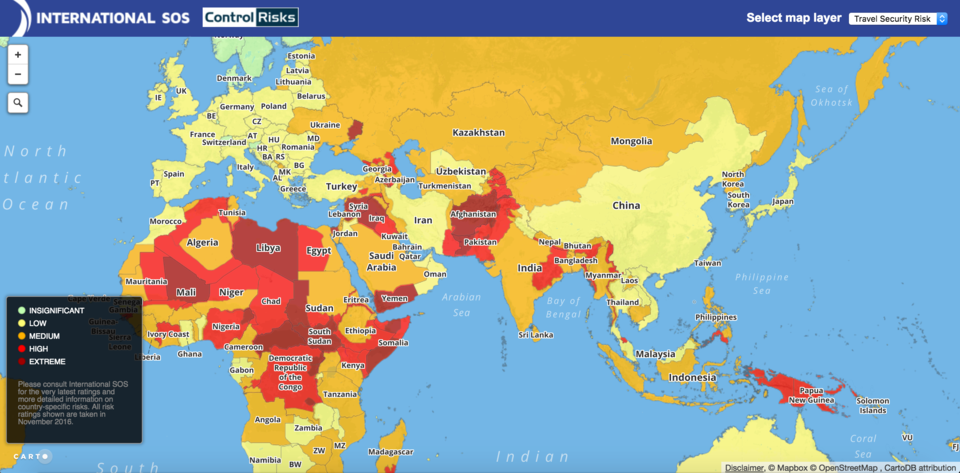 According to the newly-released survey, the most dangerous countries in the world are:
Afghanistan, Syria, Libya, Darfur, Somalia, Yemen, South Sudan and Timbuktu and Kidal regions in Mali.
And if you're looking for the safest places, head to : 
Switzerland, Denmark, Slovenia, Norway, Iceland, Sweden and Finland.
The Travel Risk Map displays each country's travel security risk (level of danger) rating through colour coding and here's how you read it:
GREEN
Insignificant risk
Rate of violent crime is very low. There is no significant political violence or civil unrest and little sectarian, communal, racial or targeted violence against foreigners. Security and emergency services are effective and infrastructure is sound. Transport services are of a high standard with good safety records and only occasional travel disruption. Industrial action affecting essential services is rare.
YELLOW
Low risk
Violent crime rates are low and racial, sectarian or political violence or civil unrest is uncommon. If terrorism is a threat, groups have limited operational capabilities, and acts of terrorism are rare. Security and emergency services are adequate and infrastructure is sound. Industrial action and transport disruption are infrequent.
ORANGE
Medium risk
Periodic political unrest, violent protests, insurgency and/or sporadic acts of terrorism occur. Travellers and expatriates may face risk from communal, sectarian or racial violence and violent crime. Capacity of security and emergency services and infrastructure varies. Industrial action can disrupt travel.
RED
High risk
Protests are frequently violent and may target or disrupt foreigners; they may be exacerbated by governance issues, including security or law and order capacity. Violent crime or terrorism pose significant direct or incidental risks to travellers and expatriates. Communal, sectarian or racial violence is common and foreigners may be directly targeted. Certain parts of the country are inaccessible or off-limits to the traveller.
DARK RED
Extreme risk
Government control and law and order may be minimal or non-existent across large areas. Serious threat of violent attacks by armed groups targeting travellers and expatriates. Government and transport services are barely functional. Large parts of the country are inaccessible to foreigners.
In the latest travel risk map, India was placed in the medium risk zone.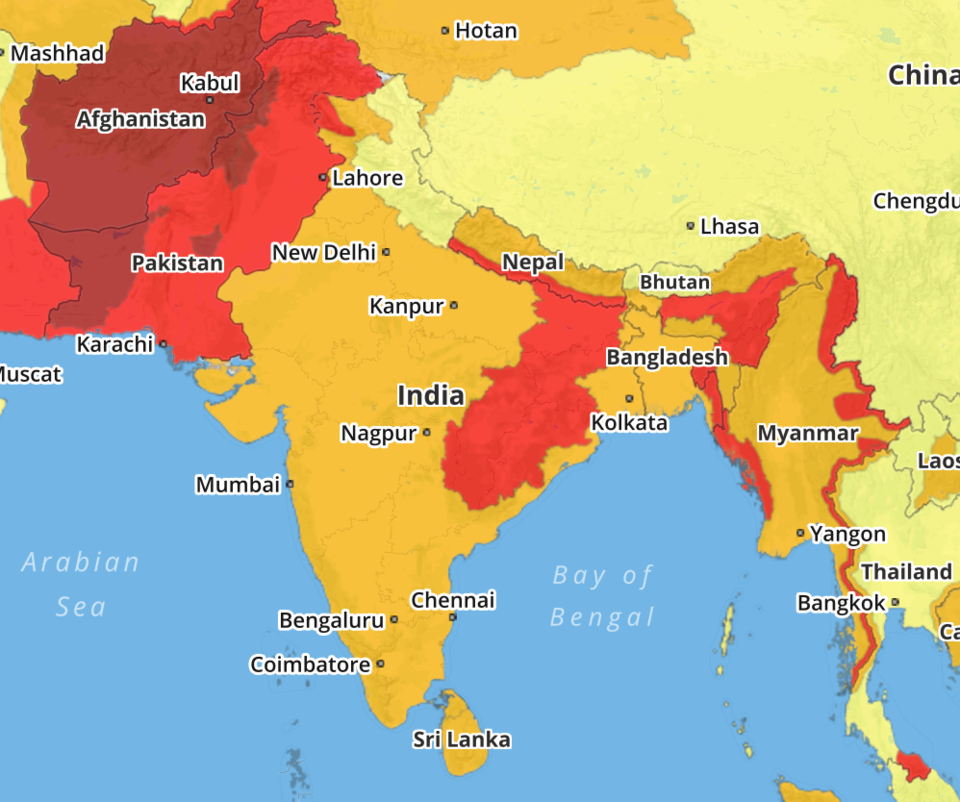 However, few destinations in India such as, Patna, Jamshedpur, Imphal, Dibrugarh, Guwahati and Kohima were placed in the red (high risk) zone.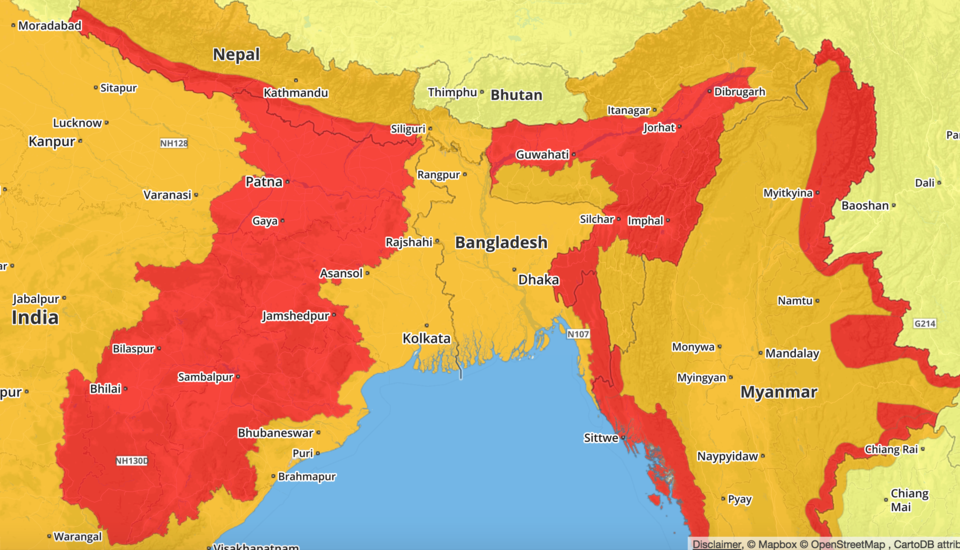 Furthermore, the research reveals that 72% people believe travel risks have increased over the past year, and that 57% of travellers expect it to become even more dangerous next year.
Rob Walker, security specialist at International SOS and Control Risks commented: "It is essential for decision-makers to have a reliable source of objective information to help them implement travel risk policies and individual travel plans. The extent of the preparation and support employees need could be determined either by medical or security risks, or by a combination of both. Companies need to take a comprehensive view when preparing their employees for travel and assignments abroad."
"Events of 2016 have resulted in a sense of increasing challenges in travel to places once thought secure. While risks are changing, organisations must ensure their actions to mitigate those changes are proportionate, and based on reality and not perception. Issues like healthcare provision and road safety, which account for over 70% of the assistance services we have provided in the past year, can often be obscured by more prominent, but less likely issues. With many organisations increasing their business travel activity, it is essential for decision-makers to be able to communicate that objective advice to their people, including in an actual crisis," he said.
"Keeping informed and taking into account all risk factors will enable business travel to proceed successfully, resulting in a protected workforce and business continuity," Walker added.
It is still a beautiful world out there but just exercise the usual precautions and make sure you have adequate insurance.