In my 26 years of existence, I'm yet to find a soul who doesn't enjoy an extravagant holiday. Romantic lodges, glamorous beach bungalows, secluded mountain retreats are some extraordinary experiences where the journey really is about the destination.
Before you shrug your shoulders assuming that such a vacation may require you to sell your kidneys, what if I tell you there's a company out there that has taken the responsibility to get you the best luxury deals from around the world, minus the hefty price that usually comes with such a deal? Let me proudly introduce you to the world of FABgetaways.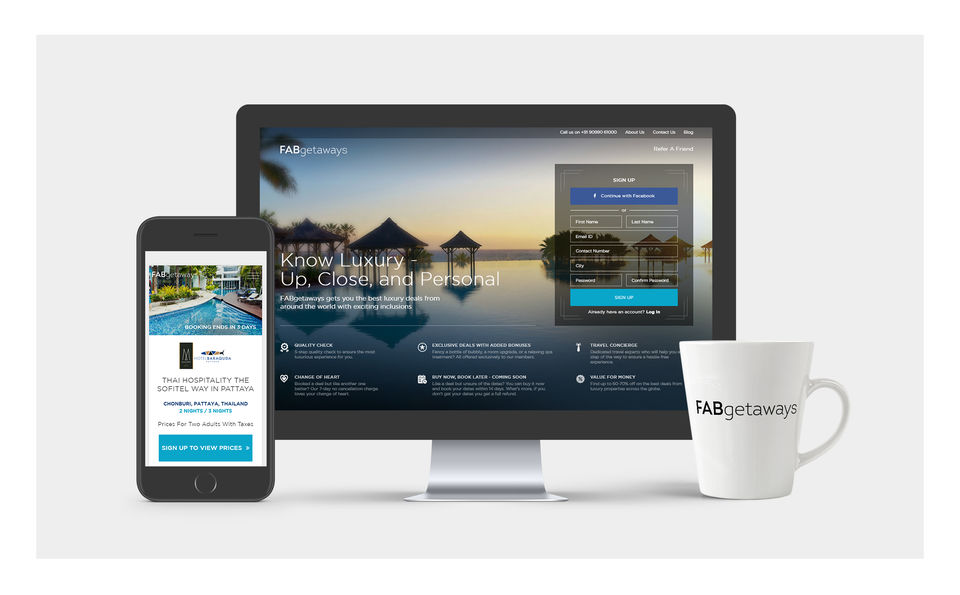 FABgetaways is a members-only luxury travel platform, that specialises in curating the best luxury travel deals. And by best luxury deals they don't only mean a lavish room! The deals on FABgetaways are paired with some incredible inclusions such as complimentary meals, private dinners, spa discounts, access to premium clubs, guaranteed upgrades and much more!
What kind of deals?
The kind of deals that will make you want to pack your bags and leave! From the royal land of Rajasthan to the party capital of Thailand, FABgetaways has the best deals for premier properties such as Jumeirah, Fairmont, Sofitel, Viceroy, Vivanta by Taj, Alila, Relais & Chateaux, etc. So if you have a destination in mind, FABgetaways has a special deal waiting for you.
Tell me more about the deals:
FABgetaways works on a flash-sale model, so all the deals are live for booking for up to 2-3 weeks, with a travel window of about a year. Let me show you some fantastic ongoing deals at FABgetaways.
#Deal 1: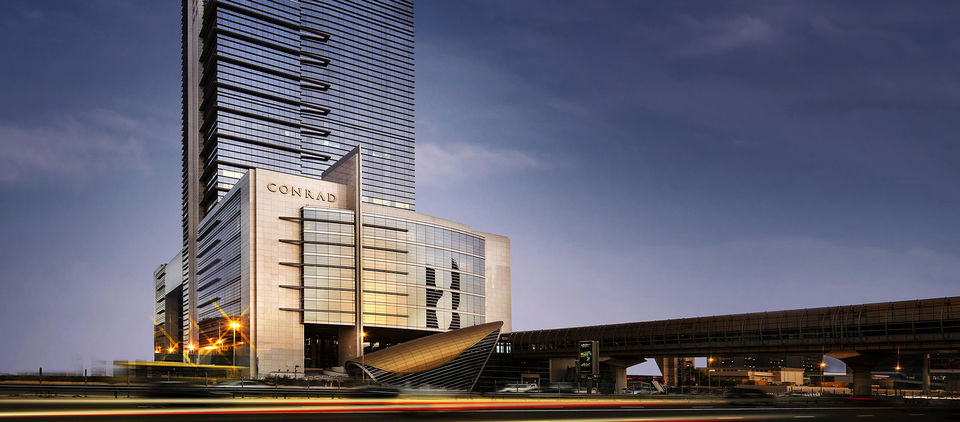 What is the deal: A 2 night/3 night stay at the ultra luxurious Conrad hotel in Dubai.
Inclusions in the deal:
• Complimentary breakfast for your entire stay.
• 20% discount on all spa treatments.
• 20% discount on food and beverages at Ballaro and Cave restaurants at Conrad.
• Guaranteed late check out until 2:00 p.m.
Discount percentage: On booking through FABgetaways, you can score a fantastic discount of 86%.
#Deal 2: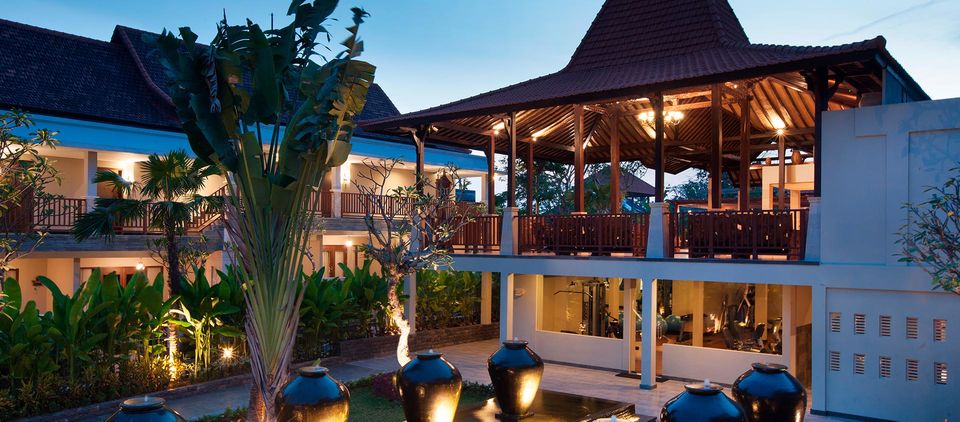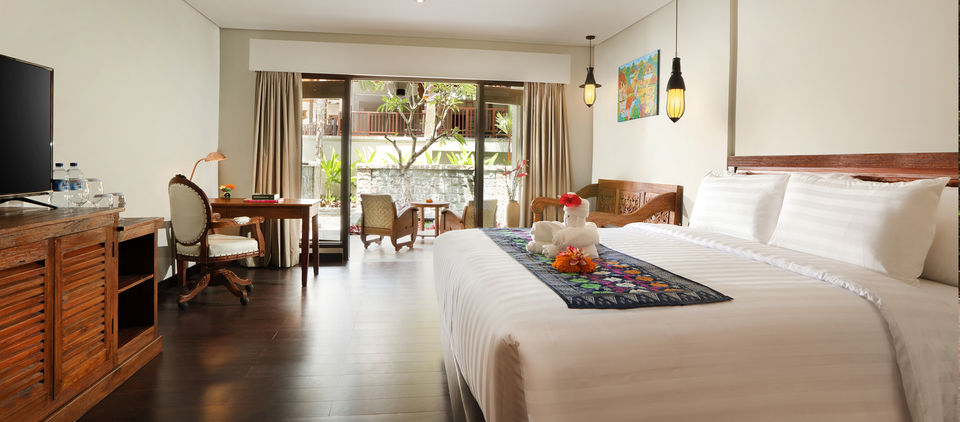 What is the deal: A 3 night/4 night/5 night stay at the stunning Best Western Premier Agung Resort Ubud.
Inclusions in the deal:
• Daily international buffet breakfast
• One dinner or lunch for two
• One cocktail or beer for two
• One 60-minute Balinese massage for two
• Return airport transfers
• Daily afternoon tea
• Welcome fruit basket
• 10% discount on food and beverages
• 15% discount on laundry
• Free shuttle service to Ubud Centre
Discount percentage: Apart from the fantastic inclusions, if you book through FABgetaways, you can score a fantastic discount of 32%.

1. Quality check:
They have a 5-step quality check to ensure you get the most luxurious experience without having to compromise on anything.
2. Exclusive deals with added bonuses:
Be assured that the kind of deals you get on FABgetaways are exclusive and cannot be found anywhere else. Fancy a bottle of bubbly, a room upgrade, or a relaxing spa treatment? Everything is offered exclusively to FABgetaways members.

3. Travel concierge:
They have a team of dedicated travel experts who will help you at every step of the way to ensure a hassle-free experience.
4. Value for money:
Find up to 80% off on the best deals from luxury properties across the globe.
5. Flexible bookings:
Booked a deal then found a better one on their website? Their 7-day no cancellation charge loves your change of heart.

6. Pioneer of change:

Currently, FABgetaways holds the distinction of being India's first homegrown members-only luxury travel platform. They are out in the market to change the way Indians travel and make luxury travel affordable and, therefore, accessible for Indian travellers.

For a vacation, nothing beats a good bargain, but the best part with FABgetaways is that you won't have to jump through hoops to land one of these exceptional travel deals because exclusive deals, are right there at your disposal.

In association with FABgetaways.