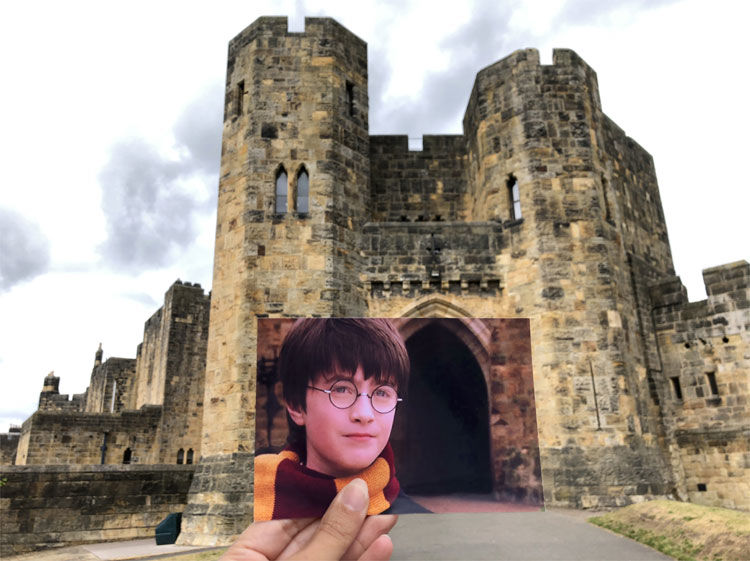 We all have often wished to escape to the exotic locations displayed in films and televisions. As much as I have wanted to explore the same lanes of Varanasi from the film Ranjhanaa or take the same road trip from Zindagi Milegi Na Dobara, I could never do it for it requires patience and research. However, movie tourism is a real thing.
Andrea David, a student of tourism management from Munich, has tracked down some of the most iconic film locations in the world and has shared her entire journey in pictures.
How did it all start?
Andrea's journey of film and travel blogging began with her thesis on how film affects travel. Her passion for film and travel inspired her to explore the world differently. It has been 14 years now, Andrea has successfully made a name for herself in the tourism industry and simultaneously established a verified platform on the internet, where you access information on different film locations.
Six countries for one show:
In her Game of Thrones expedition, she covered about six countries–Malta, Northern Ireland, Croatia, Morocco, Iceland and Spain. She recreates scenes from the series in her pictures. There is a unique picture of every location. Each of her pictures takes us back into the fictional story, making us believe that it was all real.
Here is how you can become a movie tourist:
Andrea David's website, filmtourismus.de, has made it easy to plan trips for all the first time movie tourists. If you are an avid traveller looking for locations, where iconic films and shows were shot, then there is a world map for your help. Select the region you want to visit, and the website will automatically provide you with information on which films were shot there.
However, if you are a film buff and want to visit the exact spot where scenes of Transformers and Walking Dead were shot, then there is a list of all the Films & Series on the website that Andrea has tracked down.
With over 5 lakh followers on Instagram, Andrea's new approach of combining her love for film and travel has inspired many. In her recent interview, she claimed that she has covered almost 90 per cent of film locations, and that, it is the love from all around the world that has kept her motivated.
Get travel inspiration from us daily! Save our number and send a Whatsapp message on 9599147110 to begin!

Think we missed out on something? Tell us about it in the comments below. Or write about it here on Tripoto and earn Tripoto Credits!