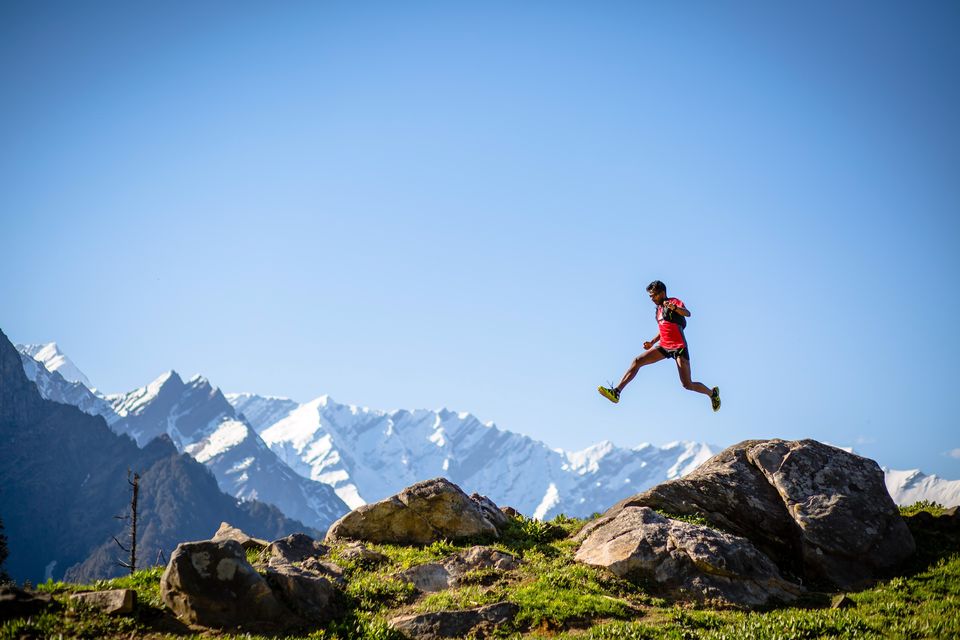 Four flights of stairs, that is the amount of 'climbing' I do when the lift in my building is not working. But this story isn't about couch potatoes like me. It's one that is inspiring and gives us travelers new kinds of goals. I love the mountains and hill stations like the next average person, but I don't usually follow stories on mountaineering. Then I came across a page and post about this 28 year old who telling a story through that one photo that said, 'I Climbed 10 Peaks In 26 Days'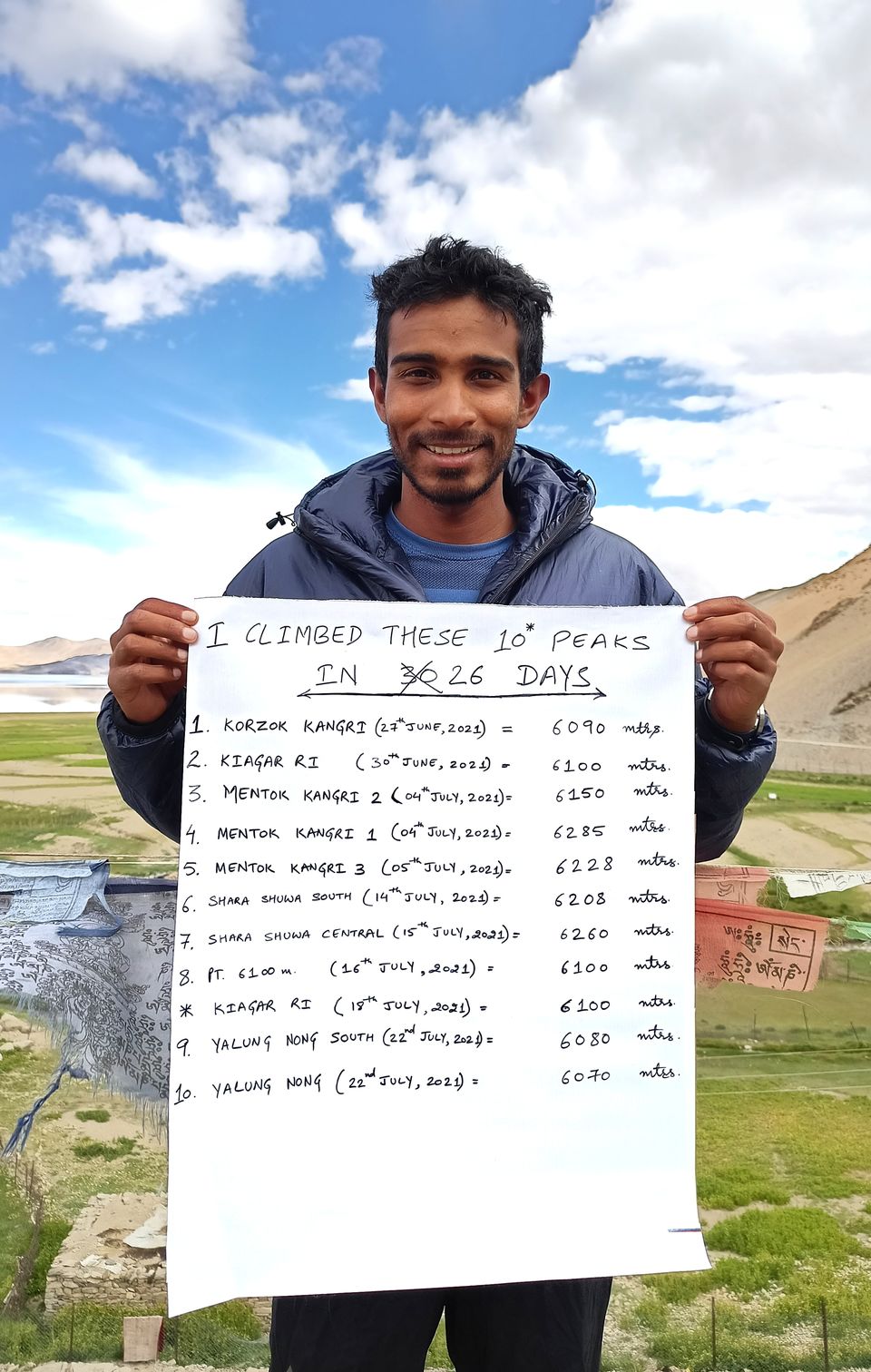 Kieren needs no real introduction, he is not only famous in the circuits but his own wikipedia page gives you an idea of his incredible achievements. For example, in 2016 he was the only Indian to qualify for and finish the 'Spartathlon' which was a 246KM race in Greece. He was only 23 then. (Please don't ask me what I was doing at 23, probably discovering another Vada Pav stall near the train station)
The 'origin story'
"I grew up in different parts of the country because of my Dad's job, that is where this need of adventure started for me and it even got me comfortable living out of a bag early on. This spark for mountaineering then happened and I tried a course but as life progressed I moved to Bangalore for college - far away from the mountains. In short, I couldn't dedicate time or money to mountaineering."
Did he stop? No he didn't
"It is when I started getting into the 'running' side of things, I started loving it, it was something I could do anytime anywhere. From 100km - 150Km- 200km I kept pushing myself and then started seeing opportunities. That is when I discovered trail running and that is also how I landed in Manali. I came here in 2016 to get a sense of living and life in Manali before I actually pack my bags and move here full time, like I said living out of a bag and sleeping on the floor was not an issue for me."
But then in 2020, everything came to a stand still, but staying still was clearly not an option for Kieren. He started pursuing other options.
"The pandemic was a boon in disguise for me, I couldn't race but I did get to focus on other interests I had. That is when I achieved my speed records on Mount Tibba and others and it was amazing"
Personally I don't think 'amazing' is good enough to describe this feat. I don't have to say more here, all you have to do my reader is look up 'Fastest Indian' and if that is not enough, watch this video below.
As he was telling his story of the run from Manali's mall road to Lahaul, to Rohtang and back, and how it led him to this amazing feat of 10 mountain summits in 26 days, I was lost for words. I didn't want to ask him about the training, the planning and everything else. What I wanted to ask him was how would he describe this experience. One that feels almost unimaginable to someone like me.
"New" that is the word he used.
"This was actually a very new experience for me. I am used to pushing myself. I am used to training for 10 hours, 20 hours but this was unlike anything. In this consolidated experience over this timeline, I found it most difficult when it came to my mental strength. While I was climbing that 1st peak and 2nd peak, all I could think of was about the next peak, planning what I should do next. I didn't stop thinking for a second and that was exhausting, painful and scary."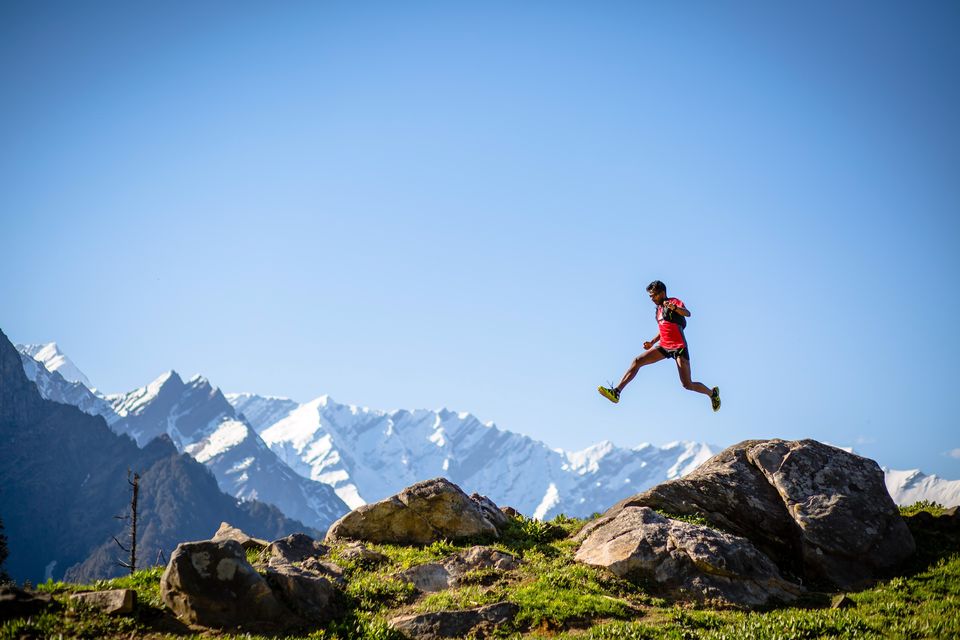 What Do We Do When Things Don't Go Our Way?
As he said this, all I could think about how relatable this sounds. The Monica Geller personality in me makes me plan out every aspect of my day in a manner that gives me no scope for 'spontaneity' I usually even know what snacks I am going to take between work. But things don't always go as planned do they? If I cannot deal with pressures of these smallest things, how does someone like him deal with the spontaneity that all of us get pushed at, when things don't go the way we intended?
"My first 5 peaks were done by 5th July, but by 11th I had not gone to my 6th. I had tried and failed and it was not a good moment. Everyday I made plans, and every second day those plans changed. I dealt with challenges. We had such limited information on most of these peaks. I didn't know what to expect. There was so much uncertainty. For example, we didn't even know that Yalung Nong (the last peak I did) was even 6000m, we assumed it would be a relatively shorter one. I lost control. I over estimated my physical and mental capabilities. For example, from afar I thought I would manage the climb but did not account how physically and mentally exhausted I was."
I am taking learnings from his story, but what was his biggest learning?
The companionship. The team-spirit.
"I knew it before but I never truly realised the importance of a good team till now. The right people play such a big role in everyday tasks, our achievements. You are a baby on a journey like this. You are exhausted and cannot make decisions if you are alone. Whether it is what time you are supposed to leave the next day or even what to eat."
Isn't this true for life?
Surrounding ourselves with the right energy, the right people and the right support is something we often underestimate. The role they play.
Was There A Particular Moment That You Specially Loved? Which Was Your Favourite Peak From the 10?
"Everytime I made it to a summit, it was precious. Every climb and every moment was different. I had a different experience at every summit and different thoughts while I was there. Thoughts that have been good but also ugly and also blank. 'Sharad Shuva' the 7th peak I climbed was my favourite. I did it alone and I felt a surge of emotions, that I cannot really describe."
'Blank' is also a good sign, it shows that we have more to input. And when you are facing views like this a blank mind is like a canvas ready to paint out that scene that remains as an unforgettable memory.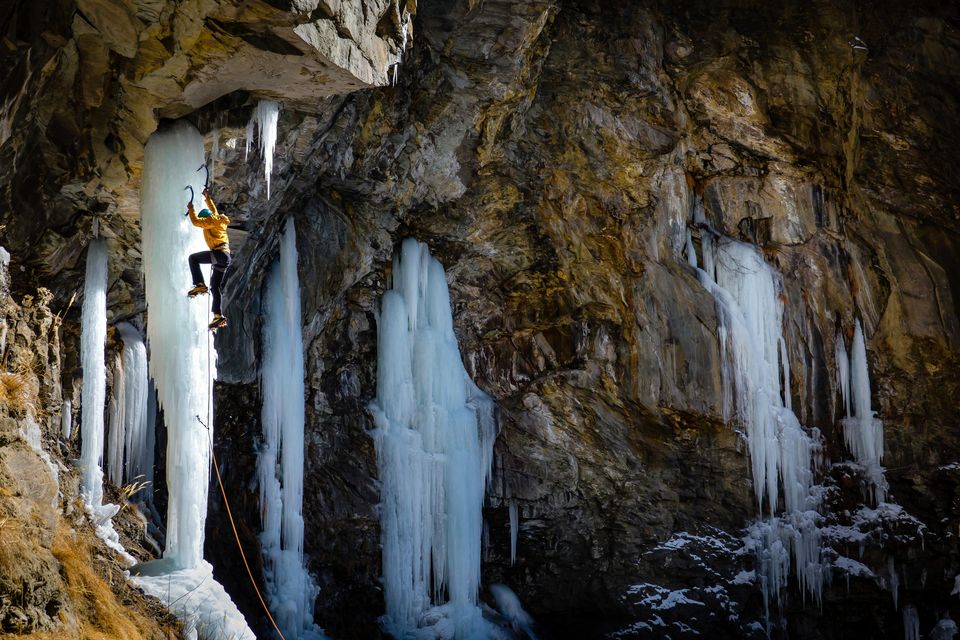 While talking to him I thought of the learnings that we can apply in my own life just about from a sense of living it and building my day to day perspectives to more optimistic side of things. Don't we complain about things changing and crib about it when something small doesn't go our way, don't we stress about a long work day or overestimate our capabilities on a normal day at work and more importantly fail.
Hearing his story and his experiences in this last month on this fantastic journey was not just inspiring but thought provoking. No, I am not going to climb mountains anytime soon but I could change my attitude about things in my life. I can learn to push myself in the right direction.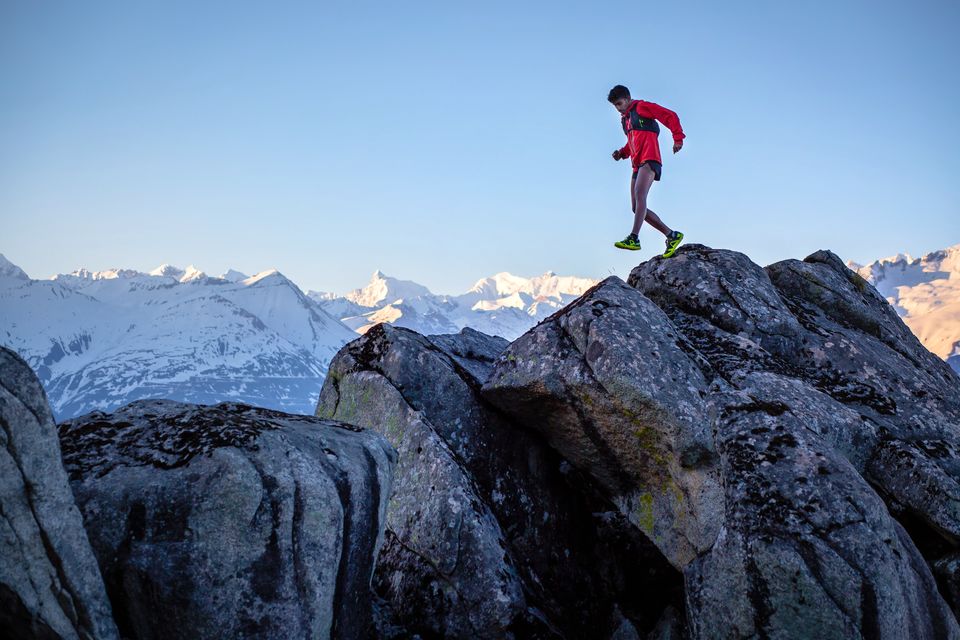 What did you learn from Kieren's story? What was most inspiring to you? Share in comments below!
Explore Tripoto's exclusive, 'Mera Shandar Bharat, Safar Anokhey India Ka' where we are celebrating a India and the inspirational people who make it beautiful!
Follow Tripoto on Telegram to get early access to top travel stories every day.
Share your stories on Tripoto's Clubhouse channel!