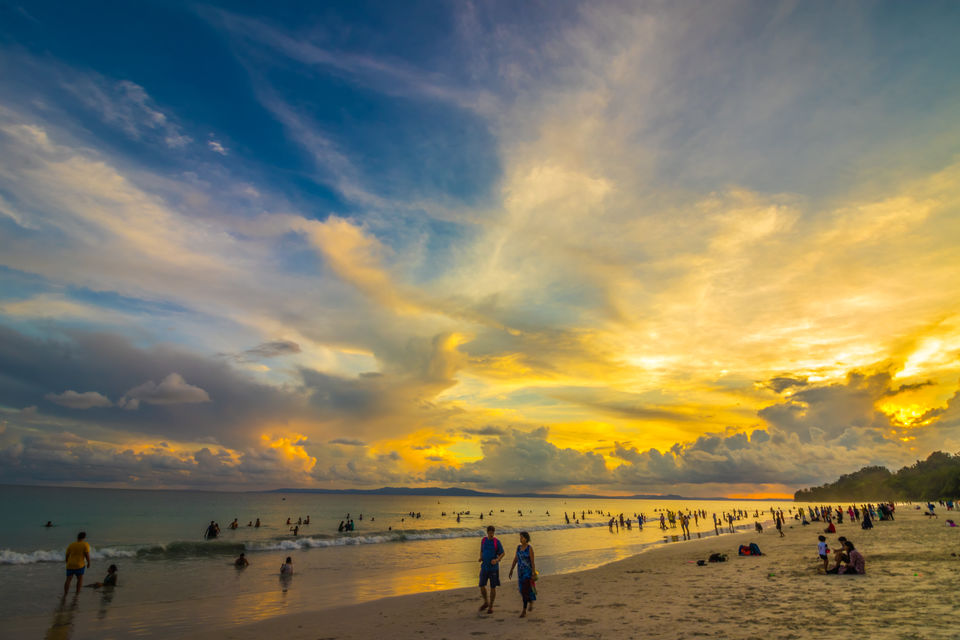 Over a thousand stranded tourists were rescued by Indian Coast Guard from Havelock and Neil islands in the Andamans. DGP Dependra Pathak informed that tourists were ferried to Port Blair in multiple vessels in a joint operation conducted by Indian Coast Guard, along with the Navy and Andaman & Nicobar (A &N) Islands administration.
Thousands of tourists have been left marooned on the islands as development of a deep depression to the west of Andamans made it difficult for ships to sail. The two islands are about 30-40 nautical miles from the capital city.
"Rescue operations began on Saturday as soon as the weather showed improvement," Pathak said, adding that the last batch of stranded tourists left for Port Blair Sunday morning. Over 1,100 tourists were ferried safely to Port Blair from Havelock by Coral Queen, ICG and other Naval vessels on Sunday. Sources in the A & N administration further informed that 135 guests were moved from Neil to Havelock and 96 from Neil to Port Blair at night.
Three vessels including MV Rani Laxmi, MV North Passage, and MV Rani Changa have been deployed in the rescue operation to ferry marooned tourists to Port Blair. Additional divers, sea survival and safety equipment including medical teams, and rescue boats have also been provided to cope with any emergency situation.
As per the administration, the exact number of stranded tourists unknown and hence the evacuation measure is an ongoing process.
Havelock and Neil islands are the major tourist attractions in Andmans due to their pristine beaches. Radhanagar Beach in Havelock is among the most popular of all and is considered one of the best in the world.
Have you ever been to Andman? Share your travel stories with Tripoto community here.