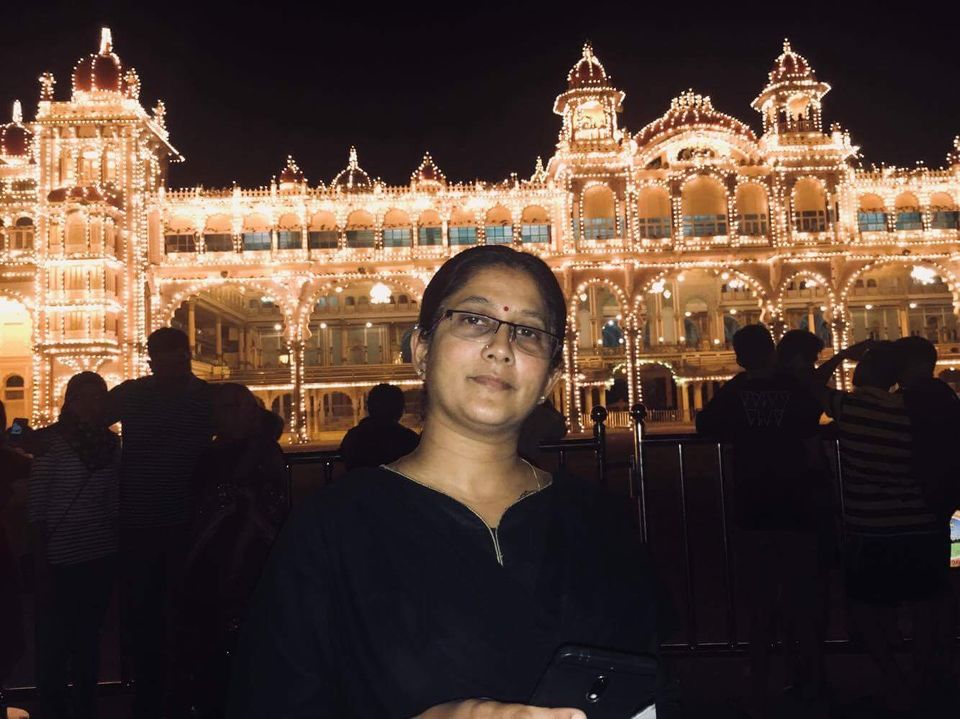 This has been my third visit to Mysore palace, in the last one year. First time, I had a chance to be on the grounds, to see the lighting in the night, second time I took a full walk inside the old palace and new palace, and third time which was three days ago, was inside the new palace. This prompted me to write.
First I will give some info about Mysuru, followed by History of the palace and then share what I saw. Mysuru is the third largest city, called the cultural capital of Karnataka, which was ruled by Wadiyar Dynasty for years, is a city filled with heritage. Dasara festival, is very grandly celebrated here. A city, famous for Mysore paintings, Mysore silk, Mysore pak(a sweet), and Mysore sandal.
The name Mysuru is derived from "Mahishuru", meaning a demon, who had the form of, Human and buffalo, he was killed by Goddess Chamundeshwari, henceforth after the British rule, it was called Mysore now Mysuru. Coming to the history part of Mysore, Vijayanagara dynasty ruled this whole city, followed by Wadiyar Dynasty, then by Muslims, again by Mysore kings followed by Marathas and finally Britishers. This city was called a princely state. After independence it is now, under the rule of Wadiyar Dynasty. Kannada is the official language, where some speak Tulu language too. Kaveri river runs all through, while Chamundi Hills cover this entire city. Tropical savanna climate prevail all over.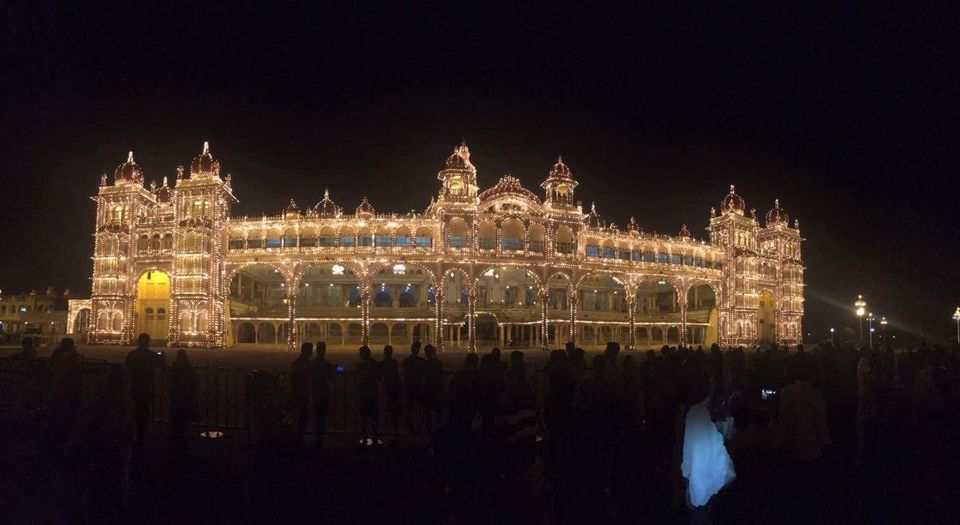 Coming to MYSORE PALACE☝️also known as Amba Vilas Palace, a historical palace which stands facing the Chamundi hills, and is the official residence of Wadiyar Dynasty. The history dates, 1399, started by Yaduraya Wadiyar, the founder of this dynasty. They belong to Yadava community, who ruled this city for 6 centuries. The old palace was built in 14th century, which was later ruled by Tipu Sultan and then by Britishers. The old palace was partly destoyed that in 1912, the new palace was constructed.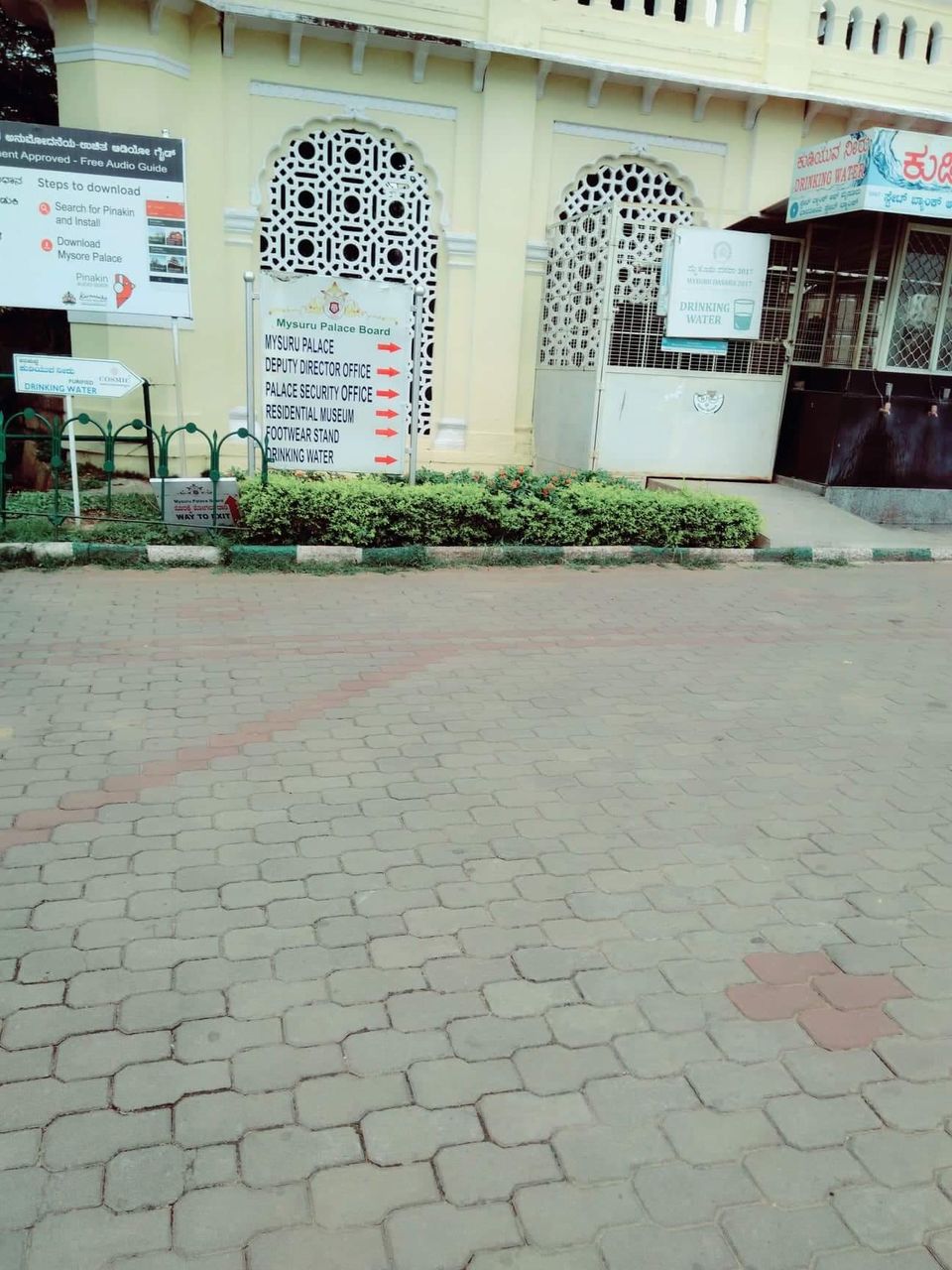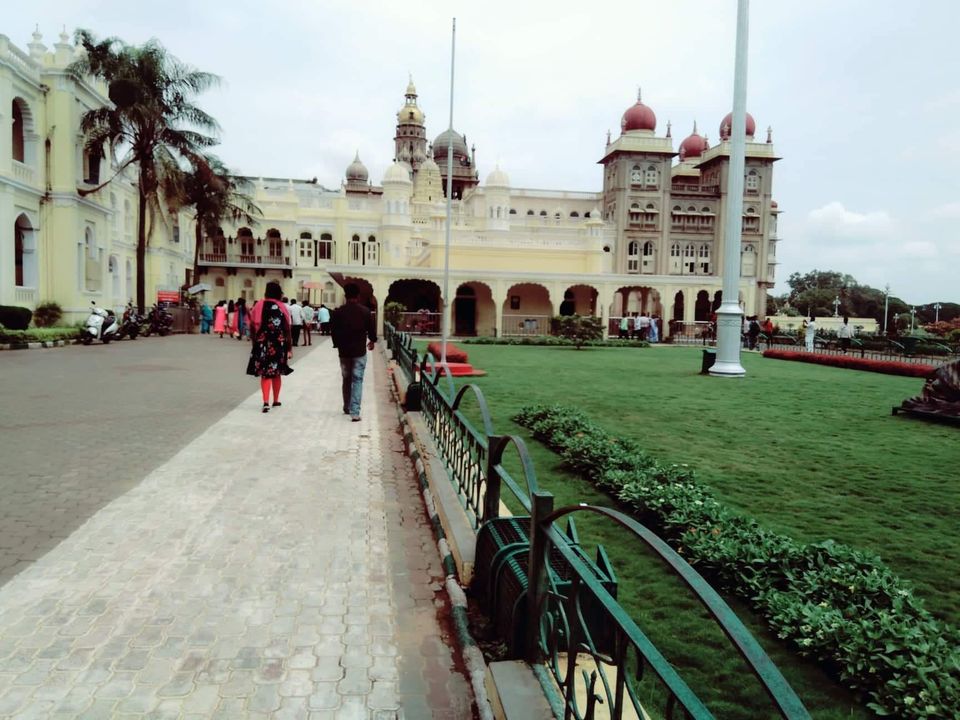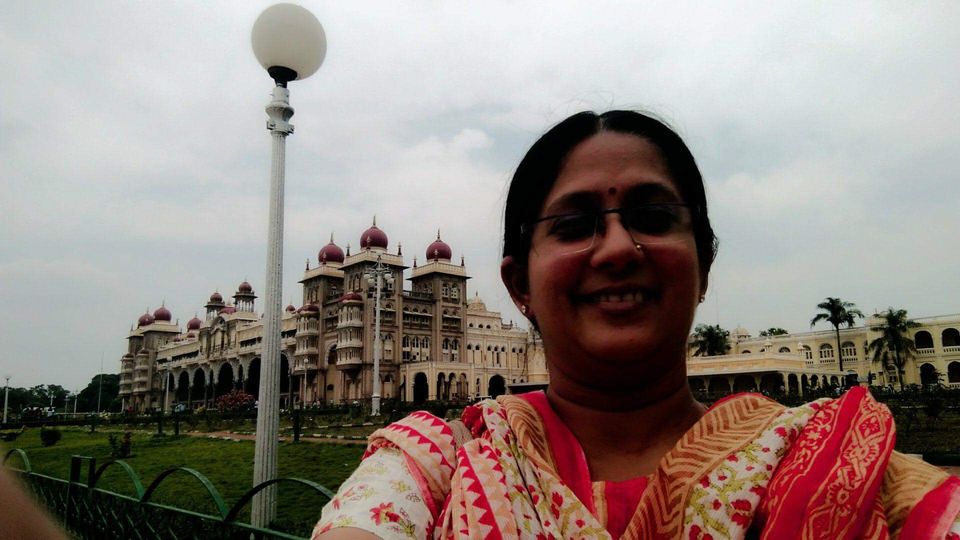 A large beautiful palace, well maintained that faces the Chamundi hills, is very spectacular to see. Indo-saracenic architecture, prevail which also has, elements from Indian, Indo-Islamic, Neo classical and Gothi. There are 3 gates, the front gate is for Dasara, the South Gate is for general public and west gate is for Dasara again. The old palace is adjacent to the new palace, which is called the Residential wing, constructed as museum by Srikanta Datta Narasimharaja Wadiyar. This musuem gives a full insight about the lifestyle of Wadiyars. Right from thrones, things used by the royal family, dresses worn by them, Chariots, arms and old black and white photographs of the Royal family are exhibited.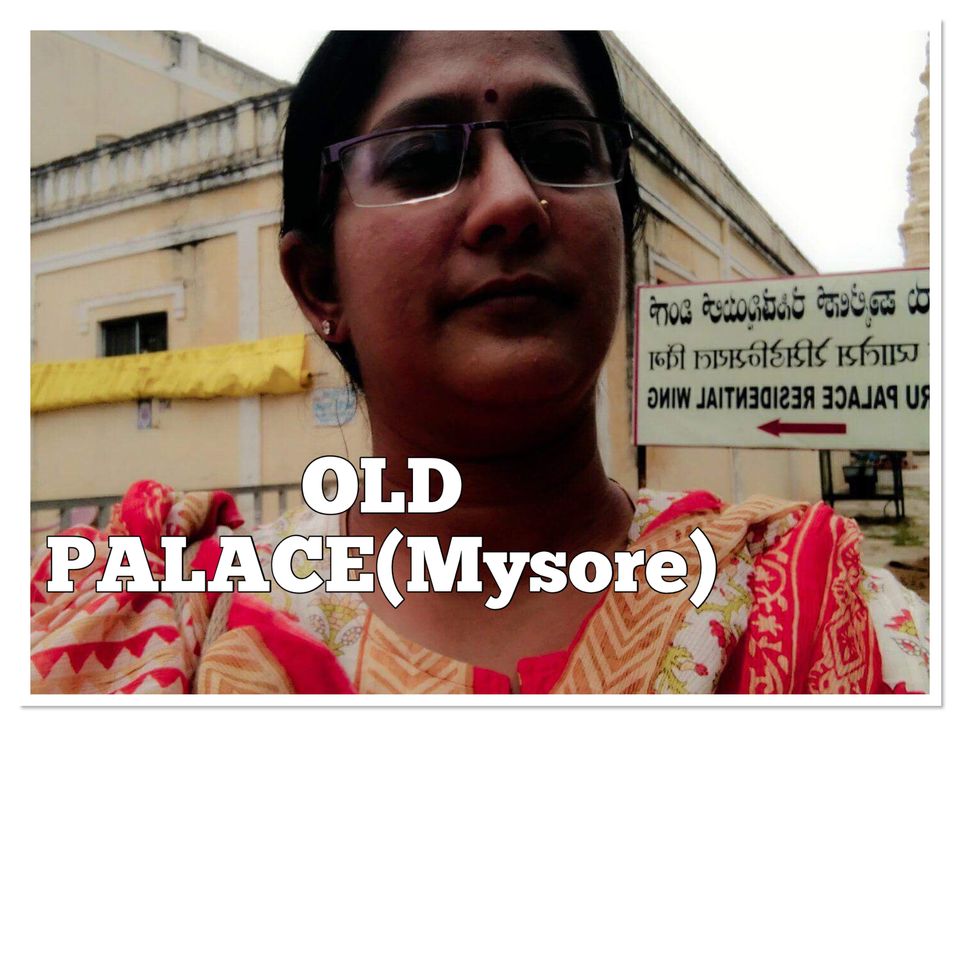 There are totally 12 temples inside the Mysore palace. Starting from Lakshmi Ramana Swamy temple- it is located on the western part of the palace, which was built in 1499 by King Narasapura Nayaka of Vijayanagar dynasty. It is dedicated to a Lord Vishnu. Prasanna Krishna Swamy temple, built by Krishnaraja Wadiyar III, in 1829 is dedicated to Lord Krishan, where years back when, the King travelled to Mallur, he was fascinated by the beauty of crawling Krishna, that the idol was brought here and the temple was built. Shweta Varahaswamy temple, built by Chikka Devaraja Wadiyar in Hoysala style, is dedicated to Lord Vishnu. Inside there is, an independent shrine, for Ambujavalli Thayar. Gayathri temple, built by Jayachamaraja Wadiyar, Trinesvaraswamy temple built in Dravidian style by RajaWadiyar, Kodi Someswara temple, Kodi Bhairava temple- the oldest temple in Wadiyar Dynasty, Kodi Ganapathy and Bhuvaneshwari temple are temples, to visit inside the palace.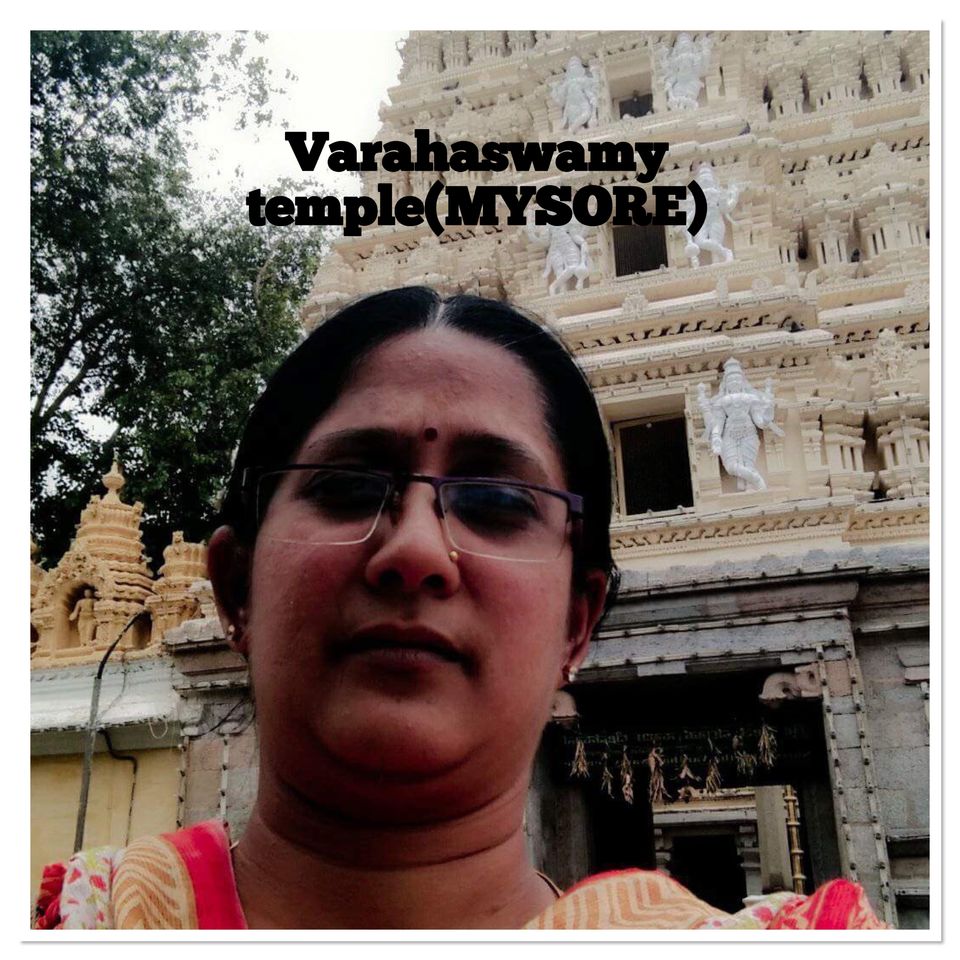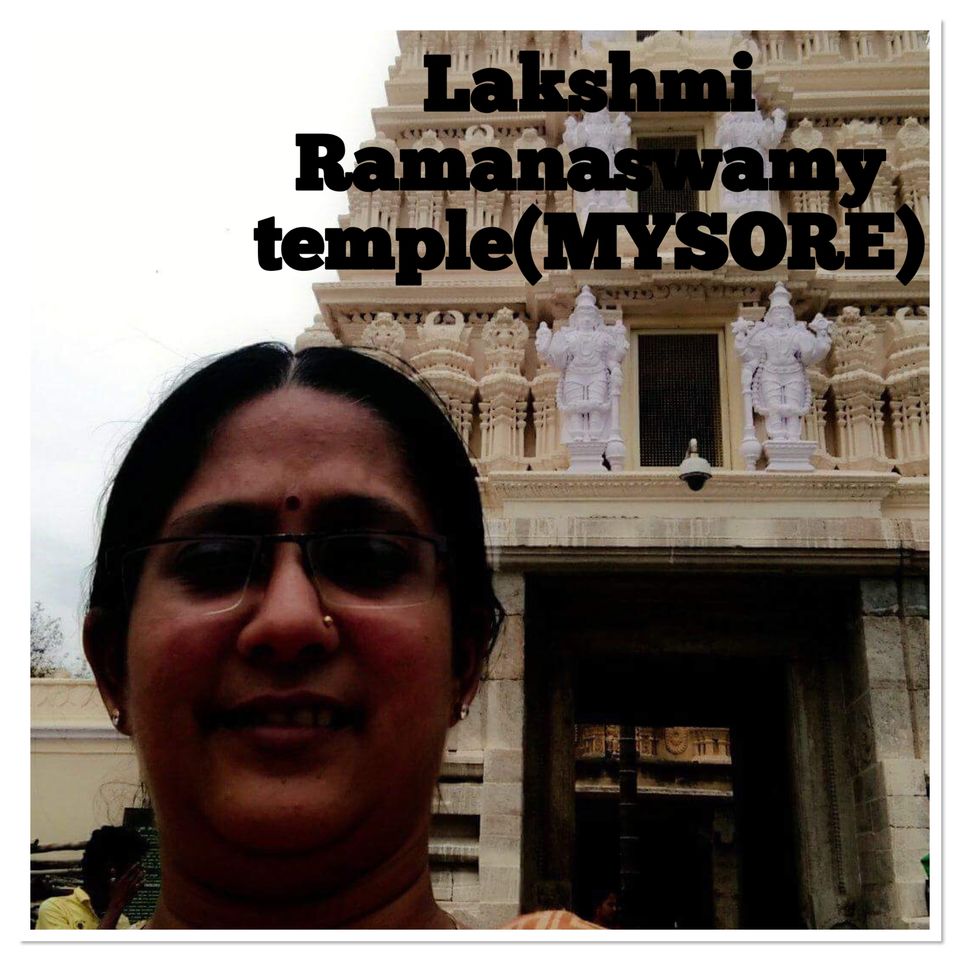 Coming to the new palace, after screening we entered the palace, which took us to the unique rooms. Starting from Golden throne, which is public ally displayed during Dasara, we proceeded to Ambavilasa, where the hall is decorated with stained glass ceilings, chandeliers and you would find mosaic floors all over. Next was GombeThotti called as Dolls pavilion, a gallery full of traditional dolls. The Kalyana Mantapa an octagonal shared pavilion, has inneumerable oil paintings, the public Darbaar place called as, Diwan-e-Aam, and an armoury is allowed for visitors to see. There are ropes tied on both sides, where right from entrance to exit, you would walk one way only. At one place, there is an image of the king, looking at you.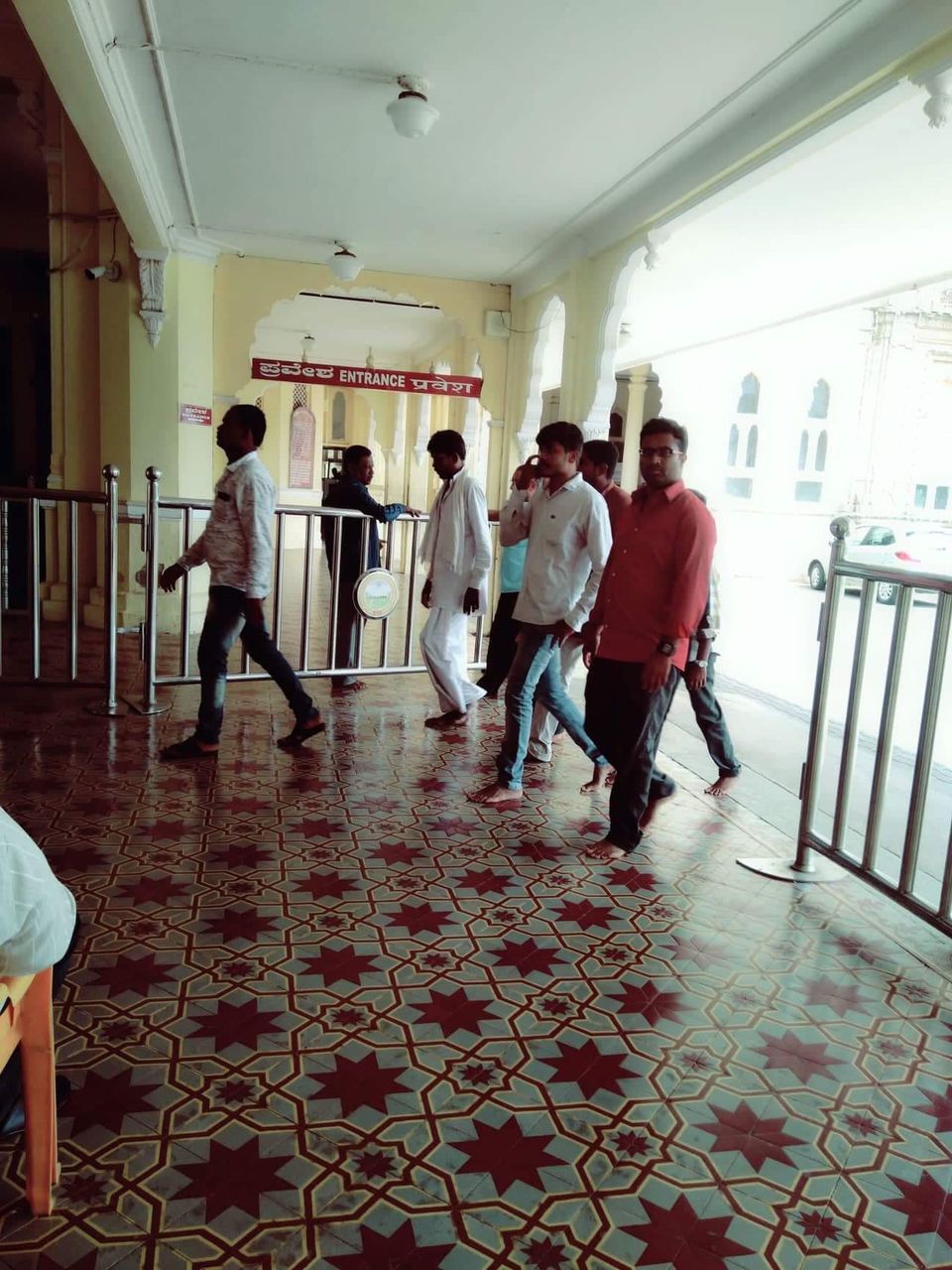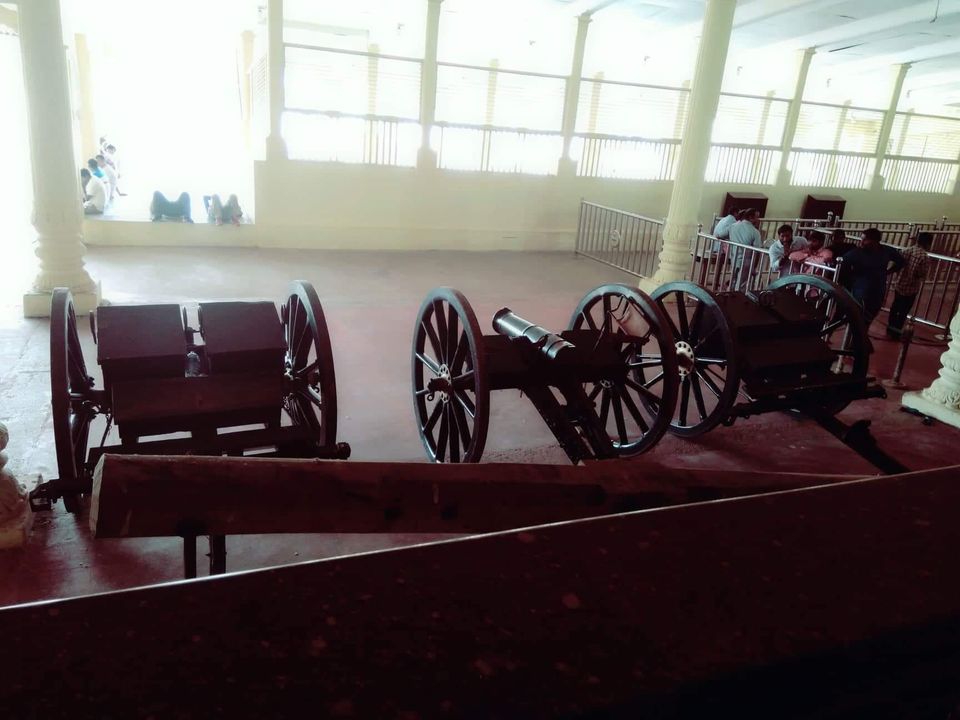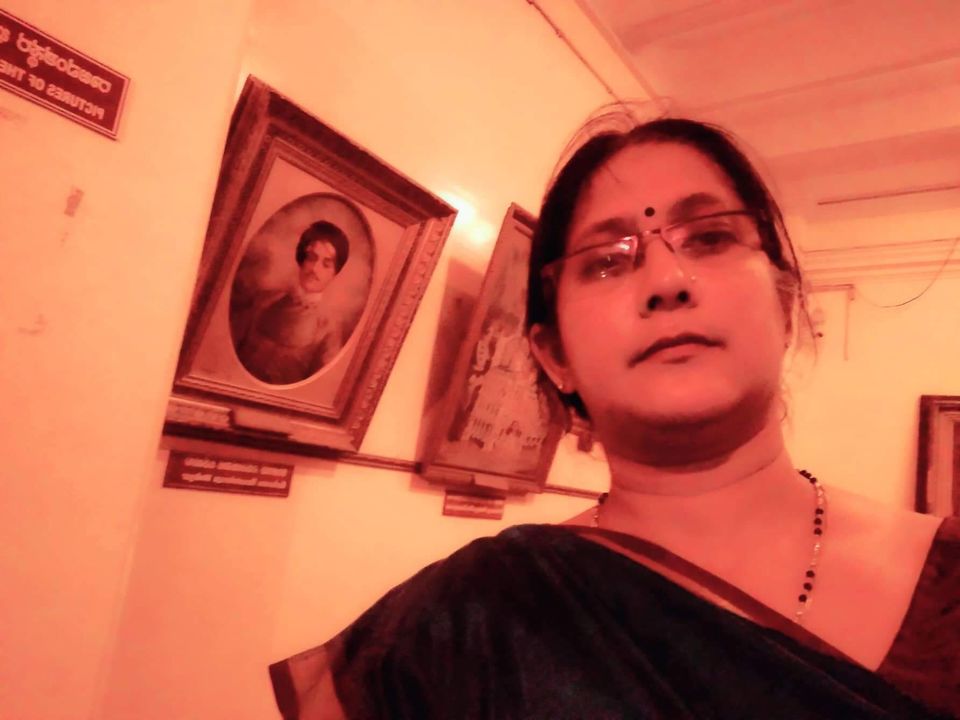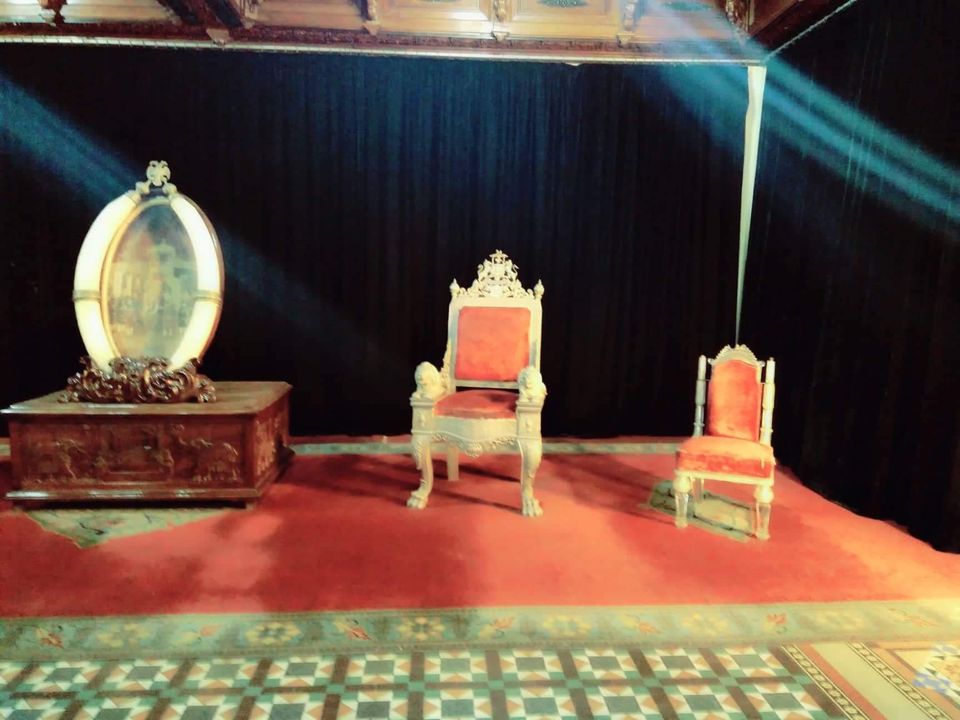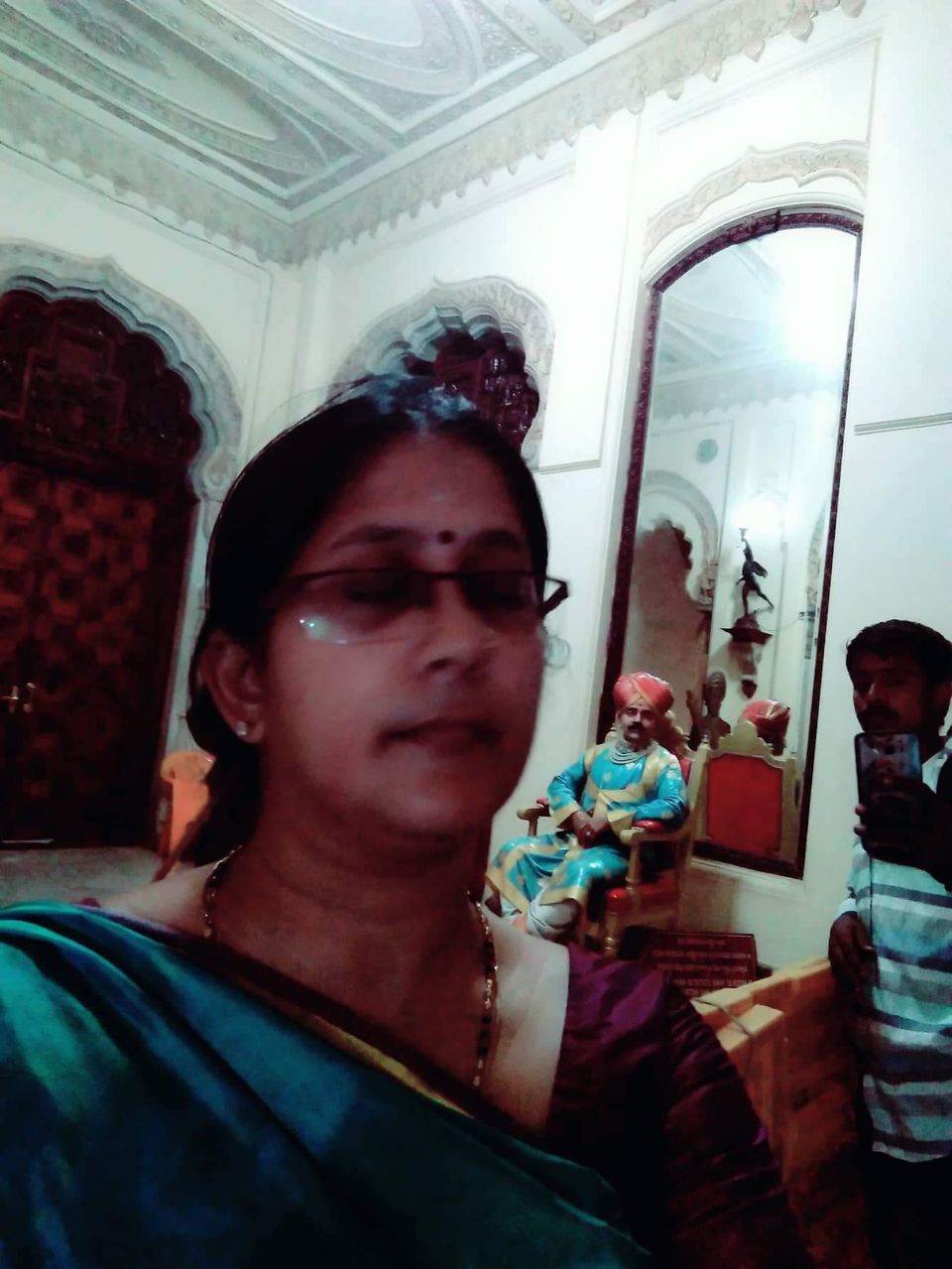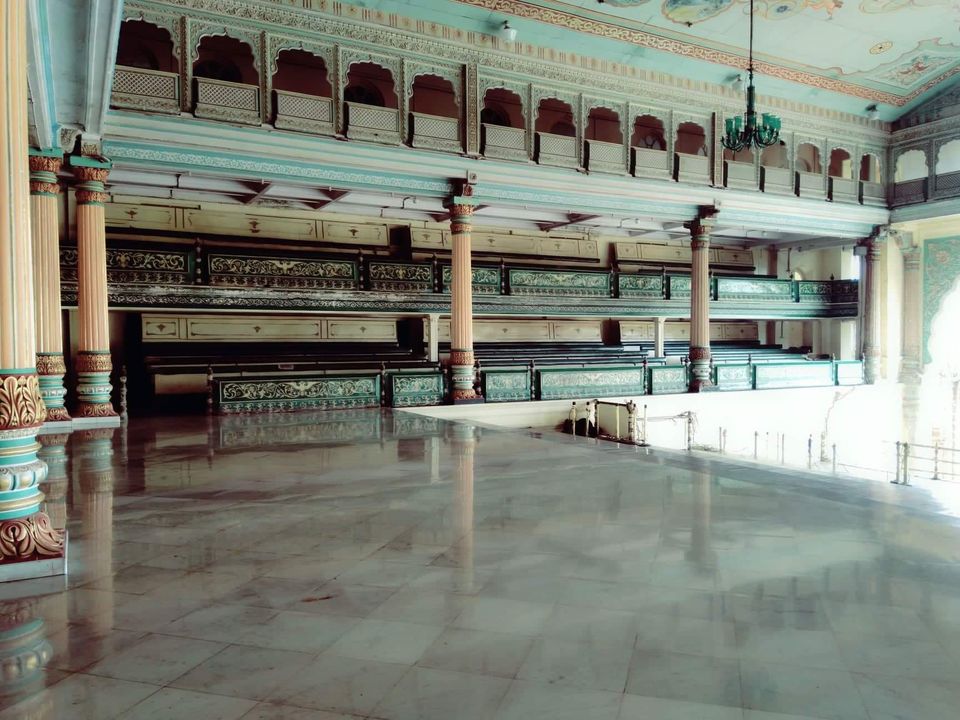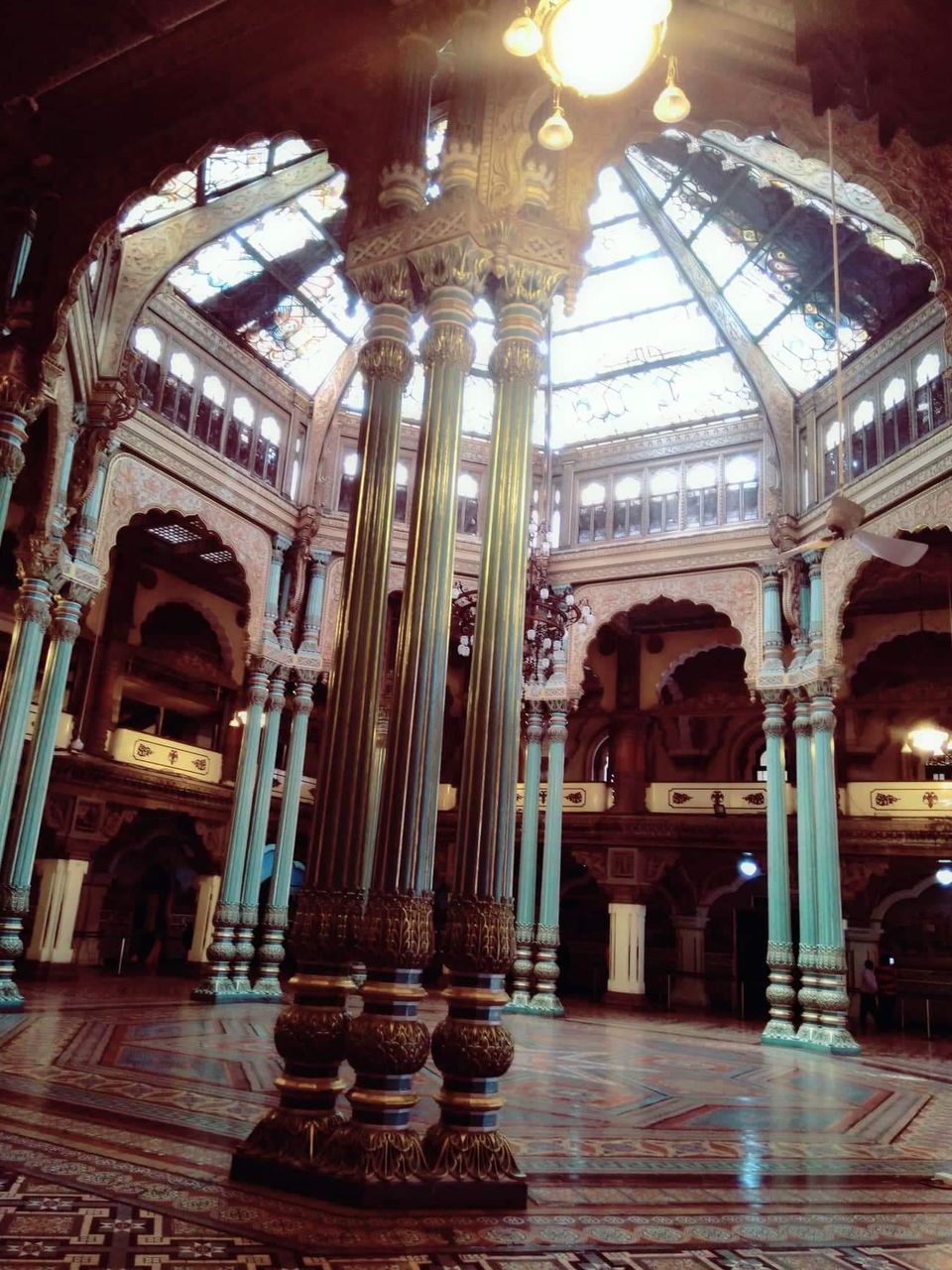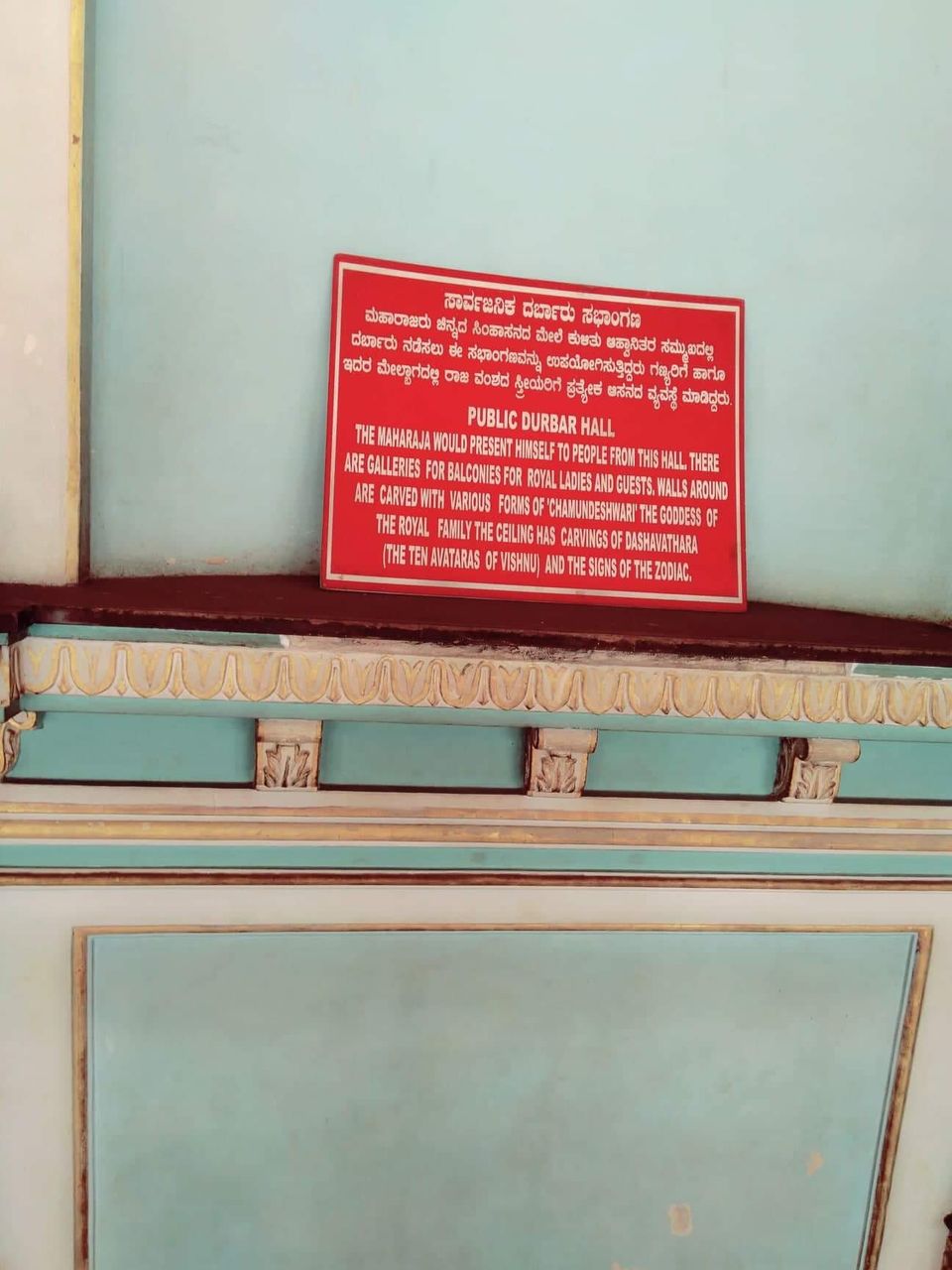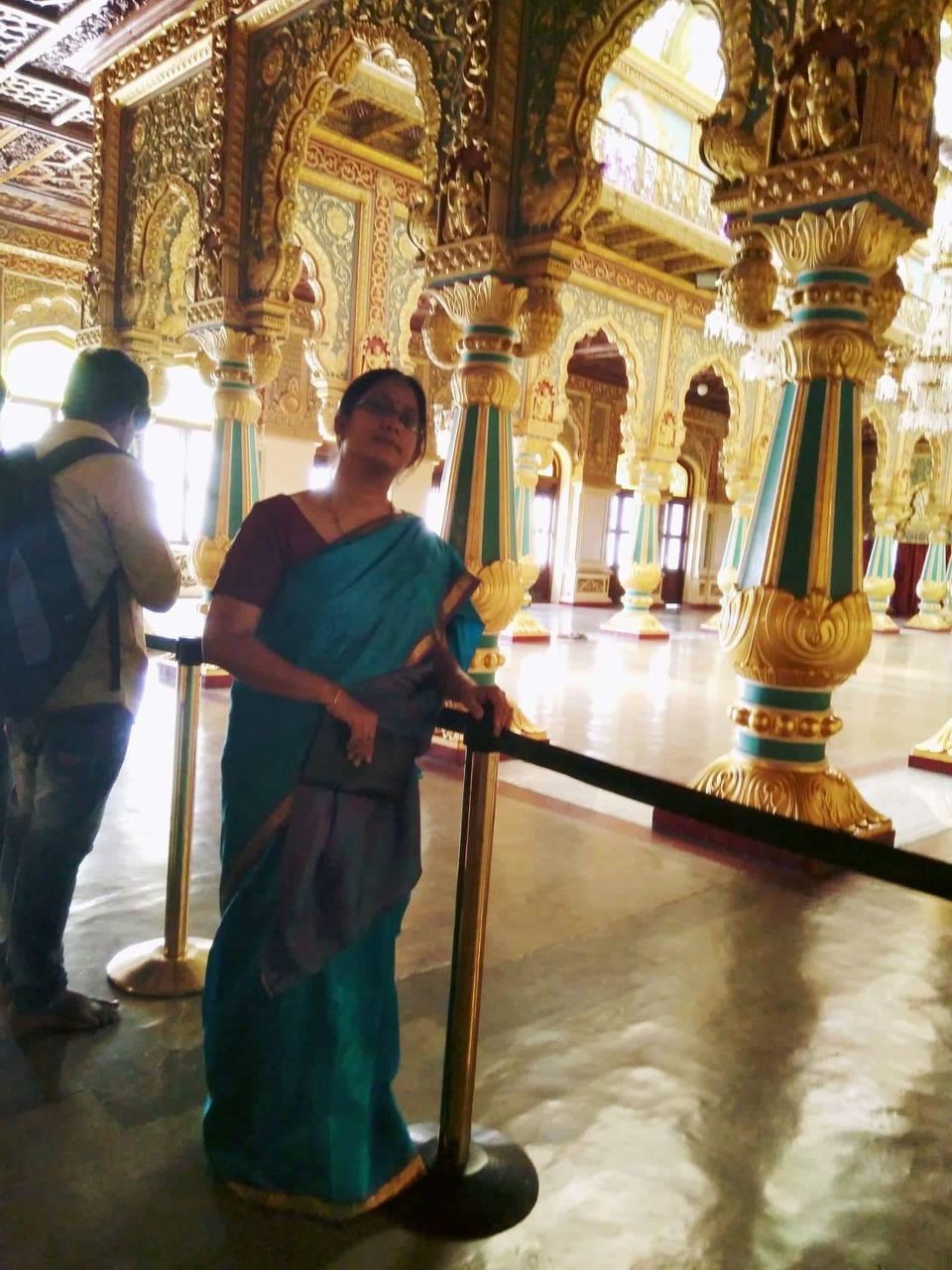 Photographs and selfies are allowed to some point, tickets are purchased at the entrance and, it is open from, 10am-5.30pm. There are sound and light shows organised and, after sunset the palace is beautifully lit. As you come out of the exit gate, you would cross a small ground, where they organise camel and elephant rides. There are battery cars, to drive around the palace grounds. There are shops inside the palace grounds, that sell refreshments, eateries, cafes, snacks, while there are shops that sell Karnatakas shopping items, like sandalwood, soft cotton, agarbathis, Pooja items and soaps. This palace is easily accessible from any part of Mysore city.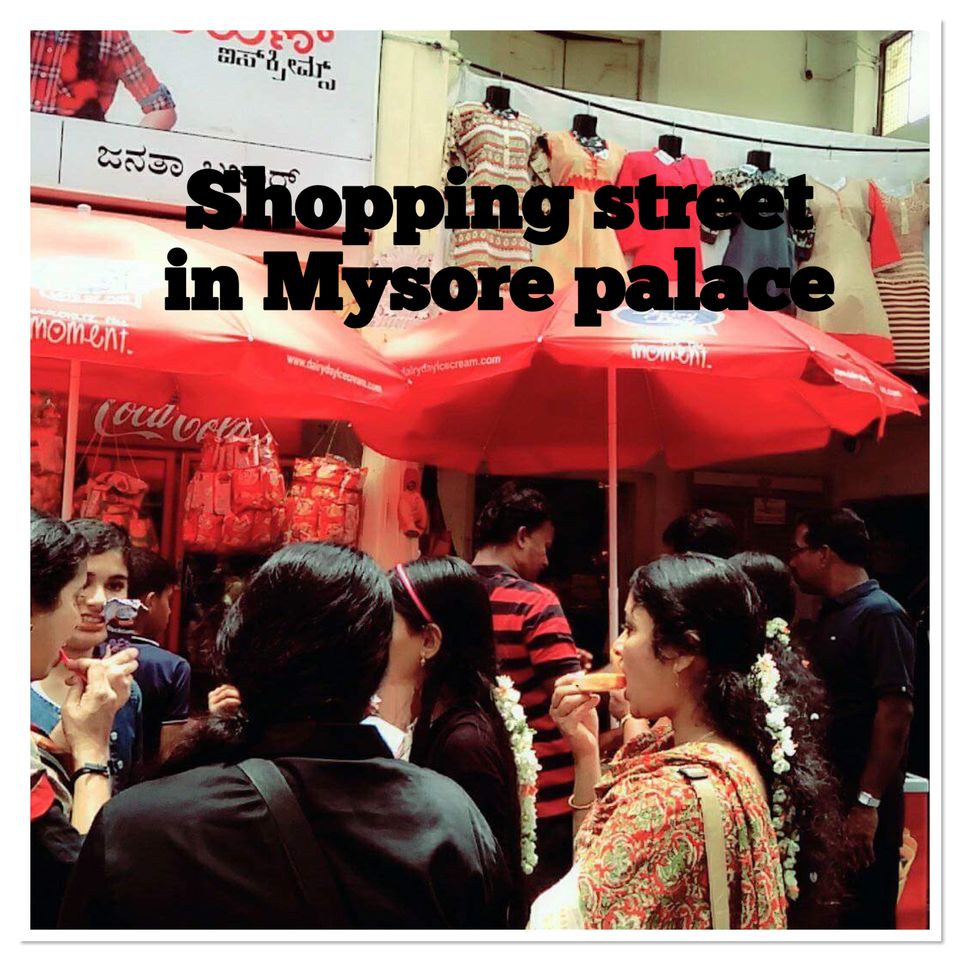 After all these visits, I felt a part of my history brain, brushed up. I enjoyed the lush, fresh, garden outside the palace, that has variety Color flowers. Evenings after sunset the whole palace, is lit beautifully. Something you wouldn't want to come, until my husband reminded me, "Its late, we have to go. Let's leave,before they push us out" saying he dragged me. A palace, that depicts and adds to history and culture of India, a must visit place.