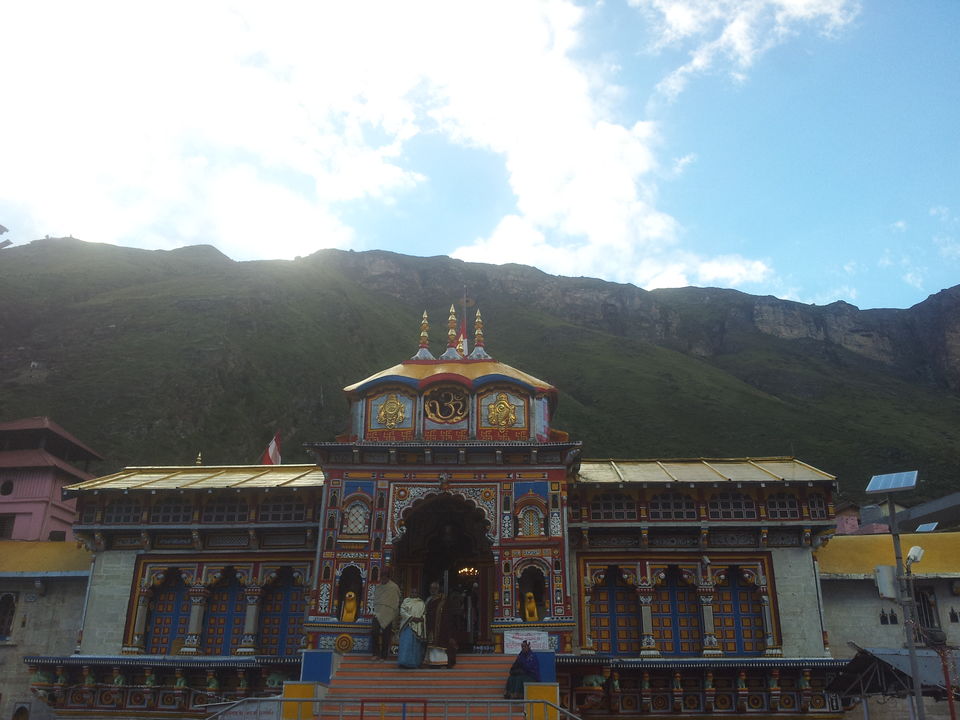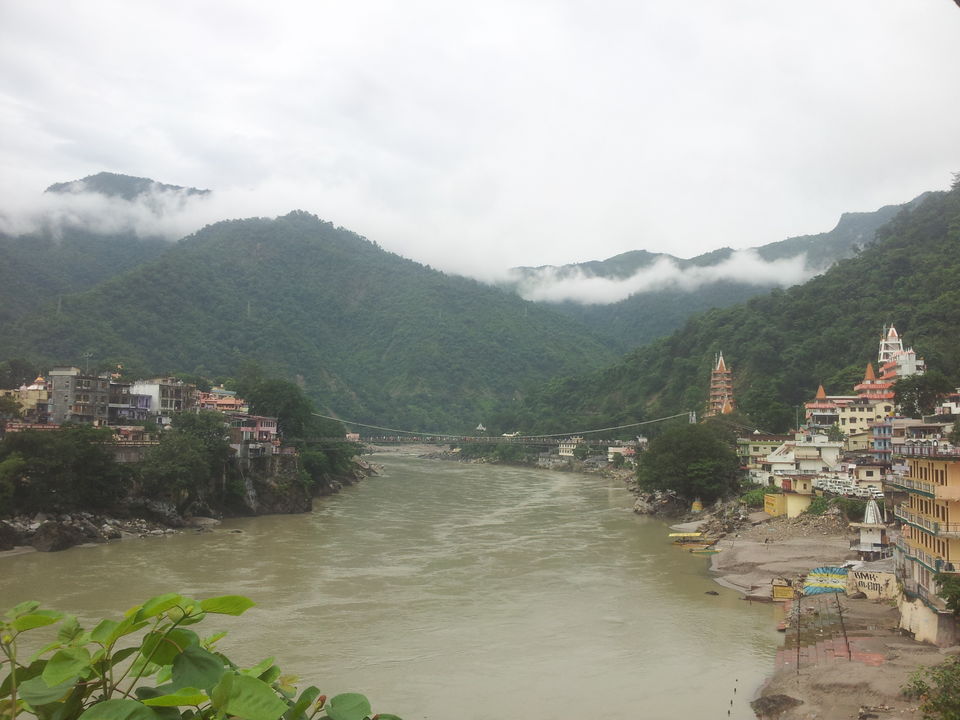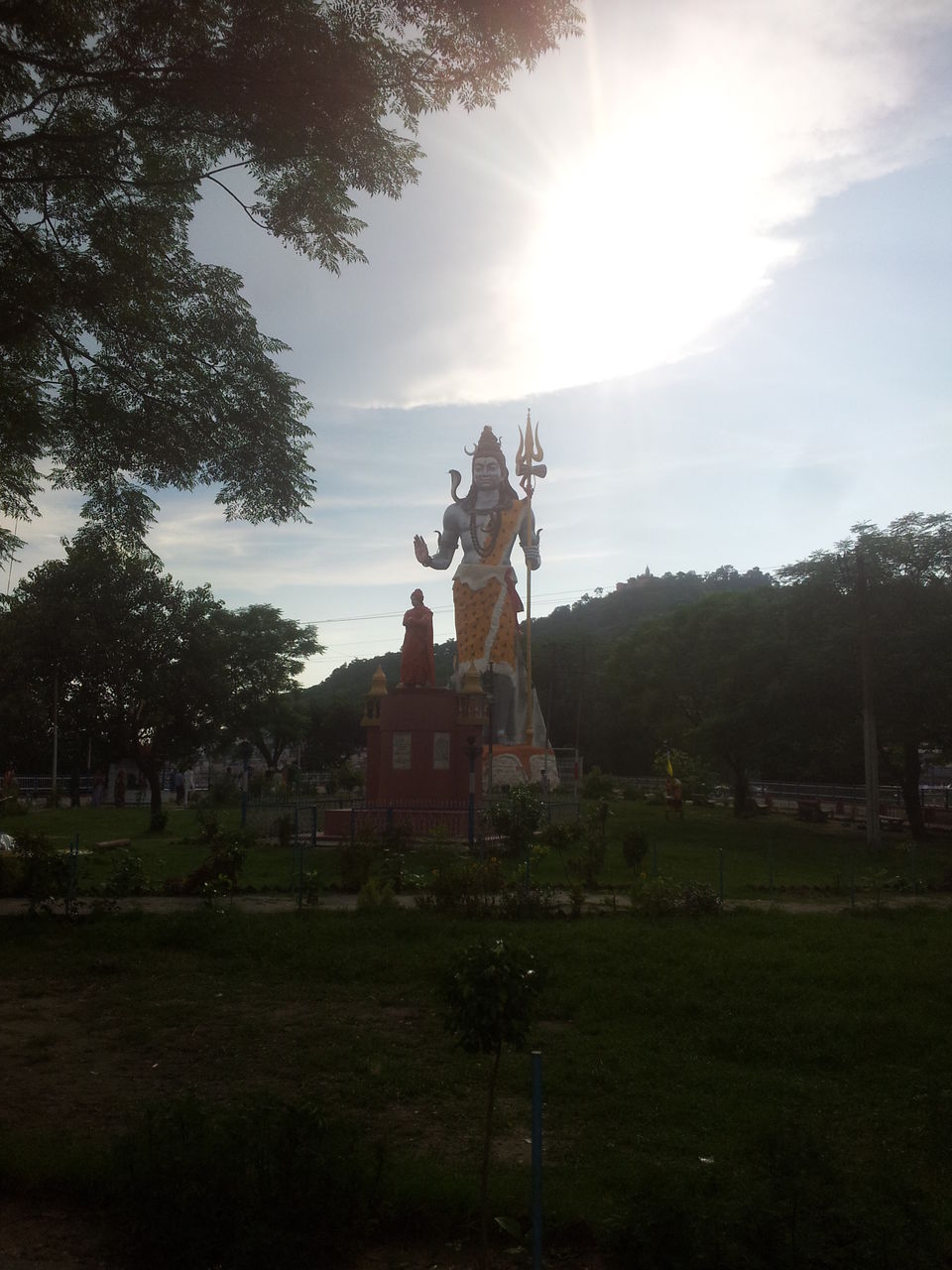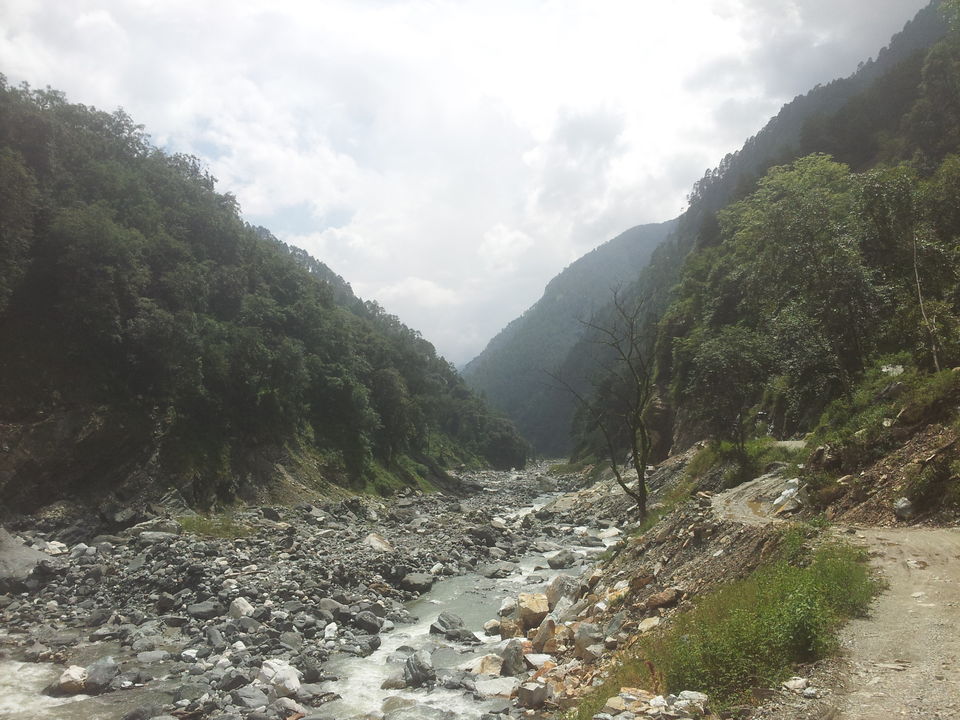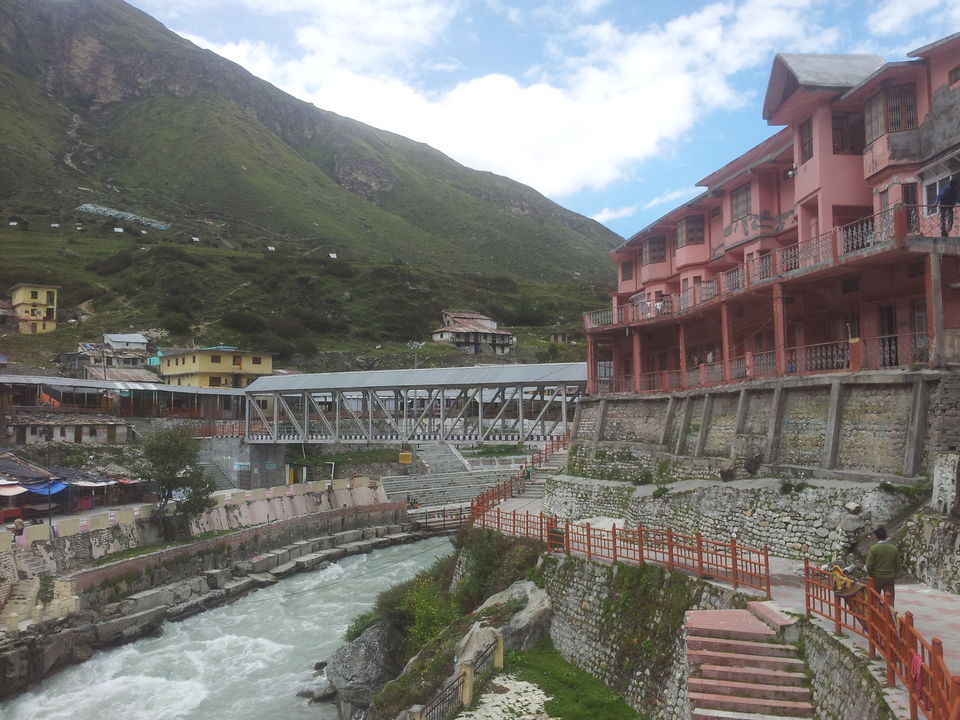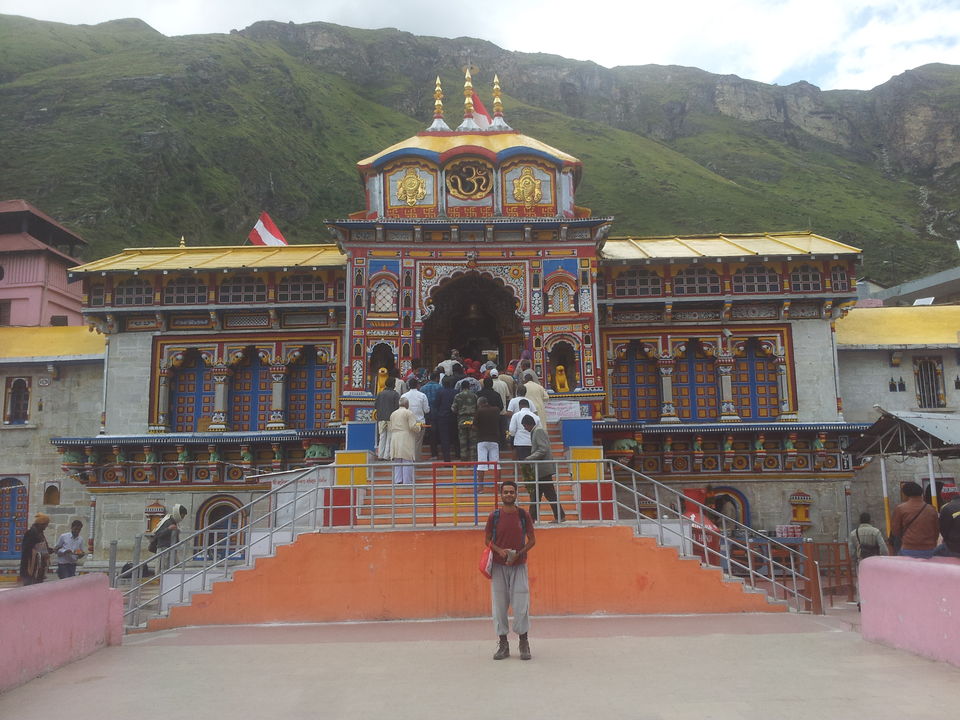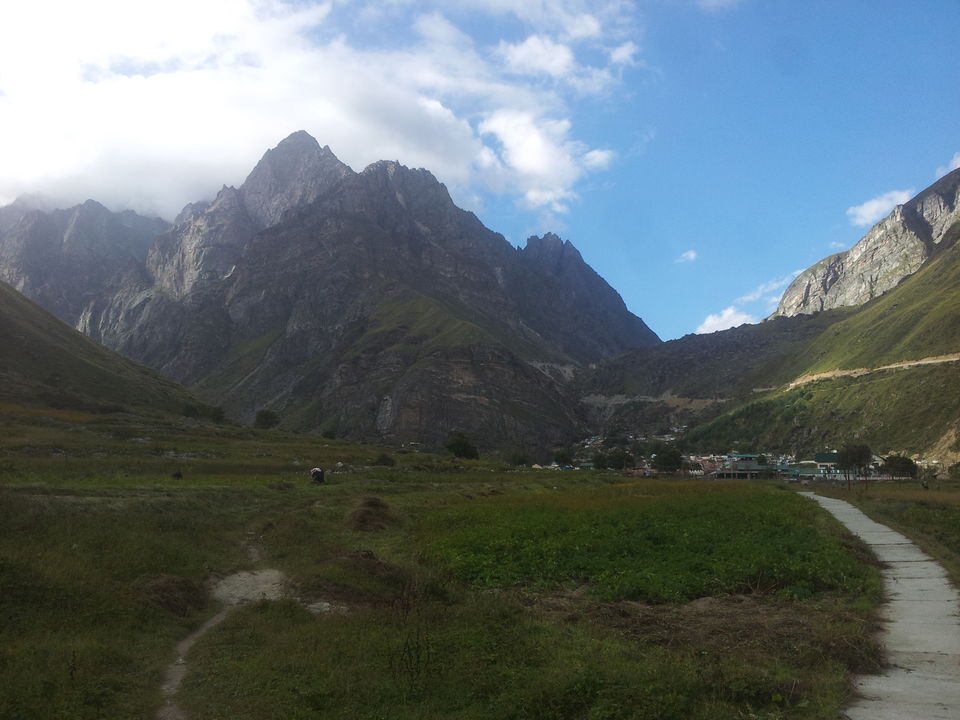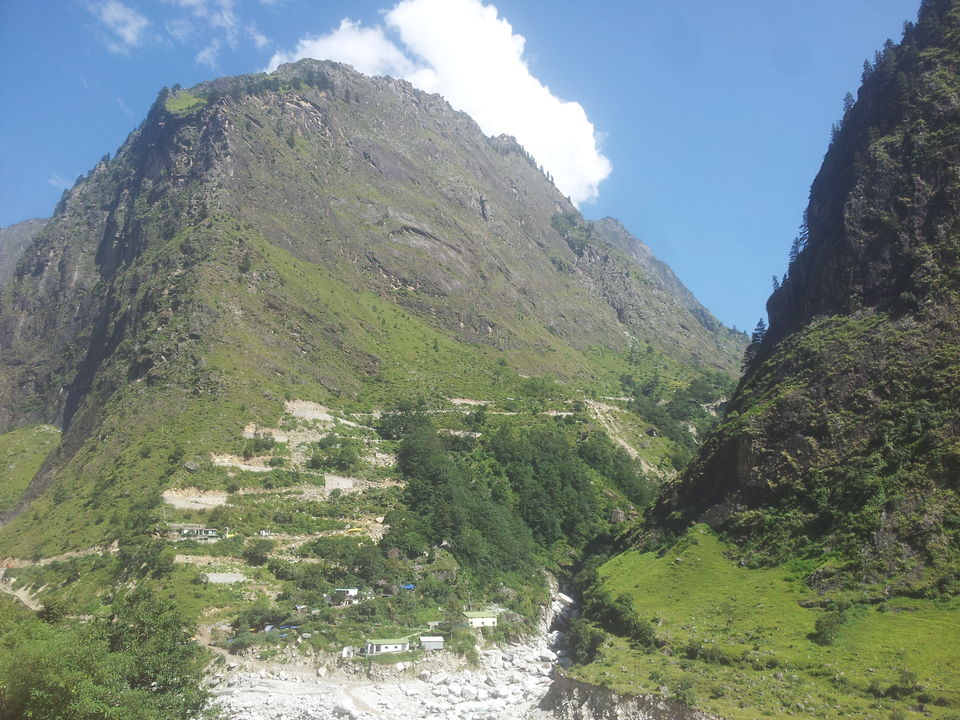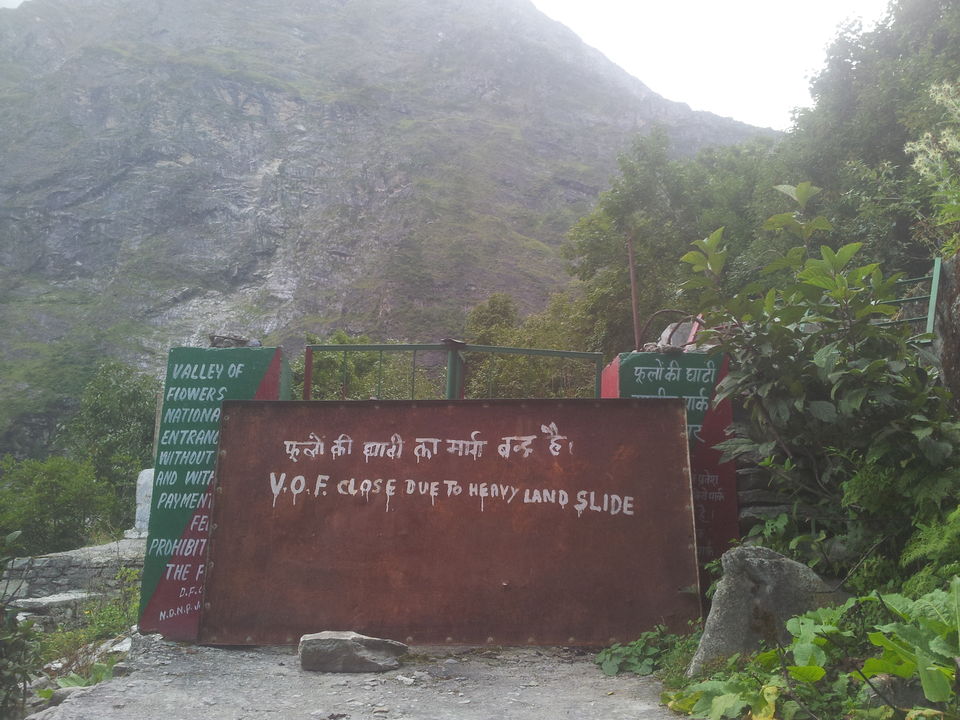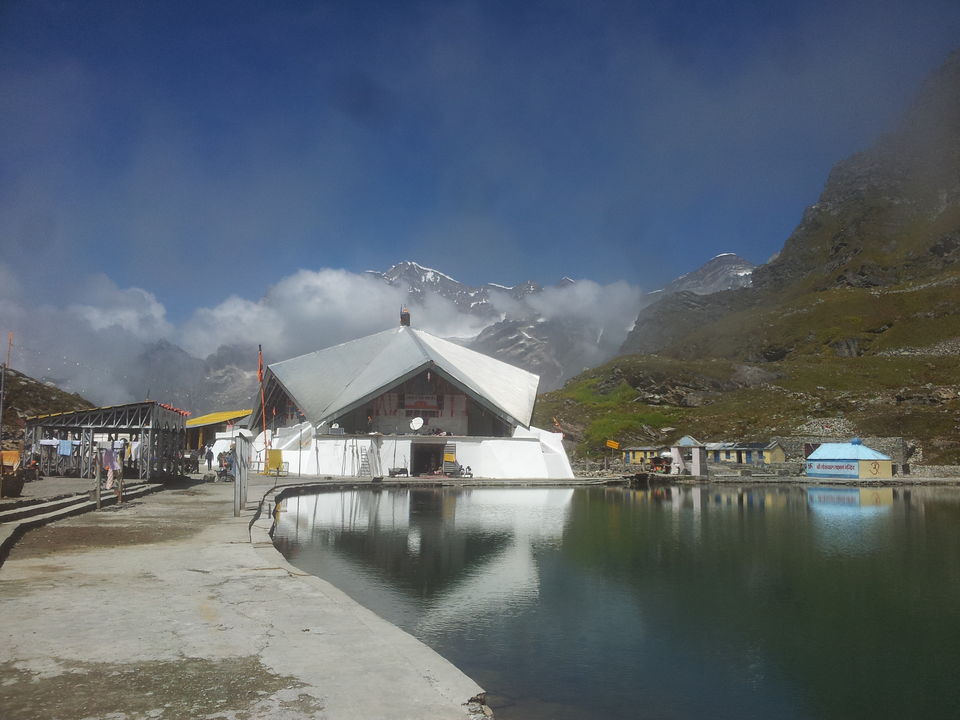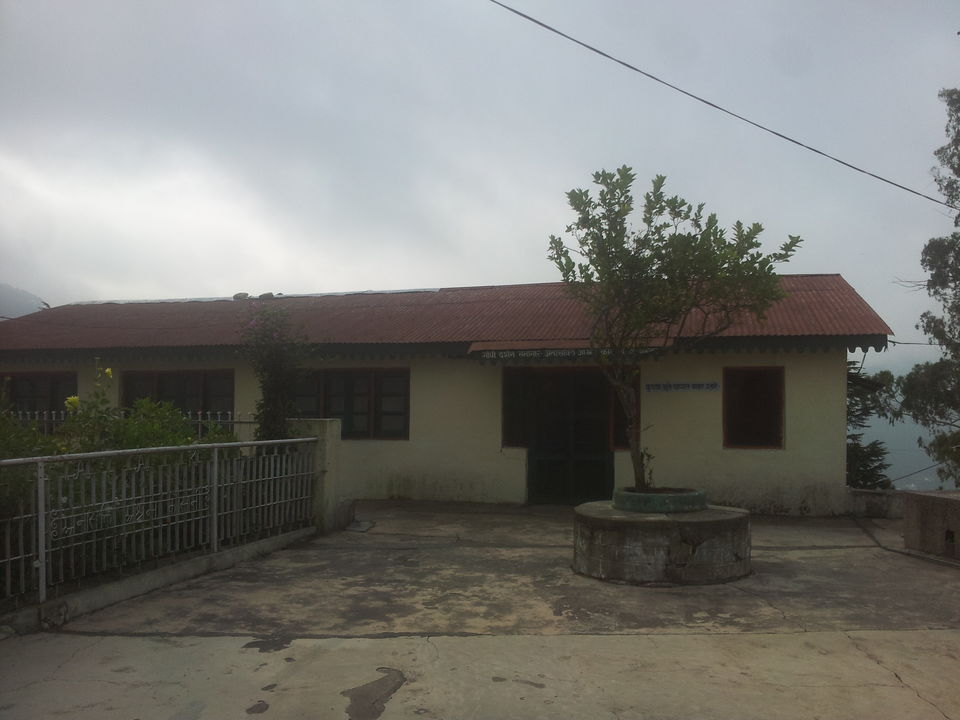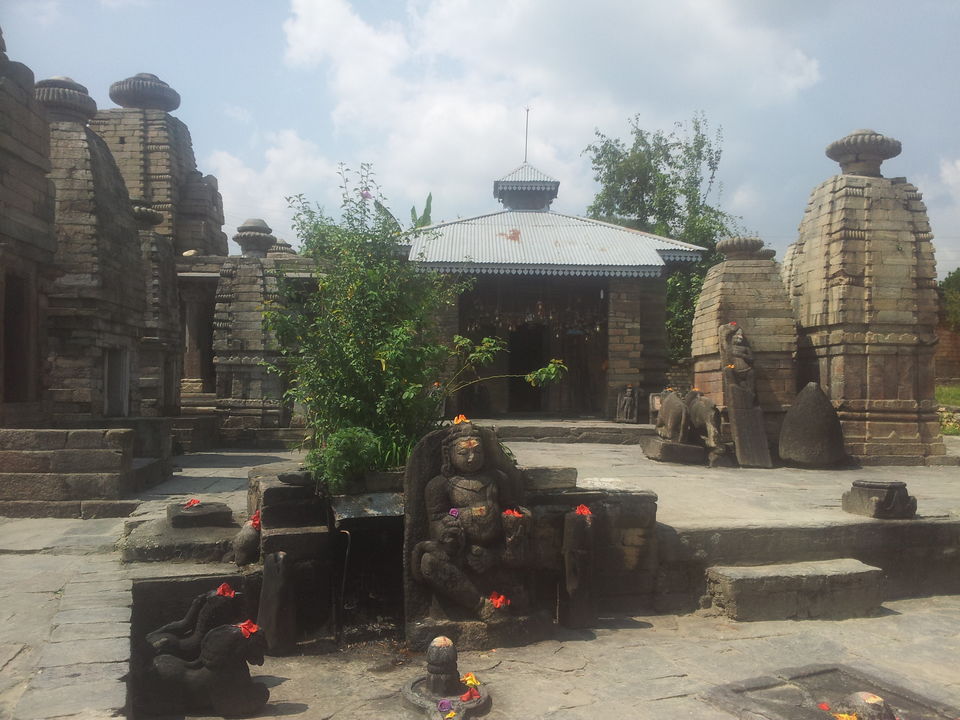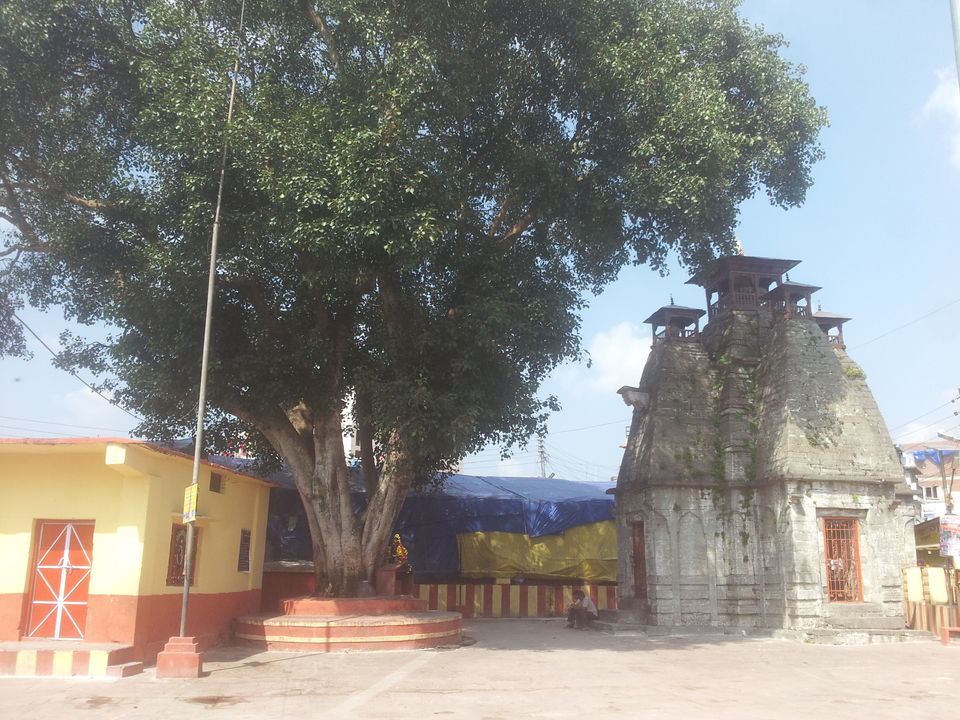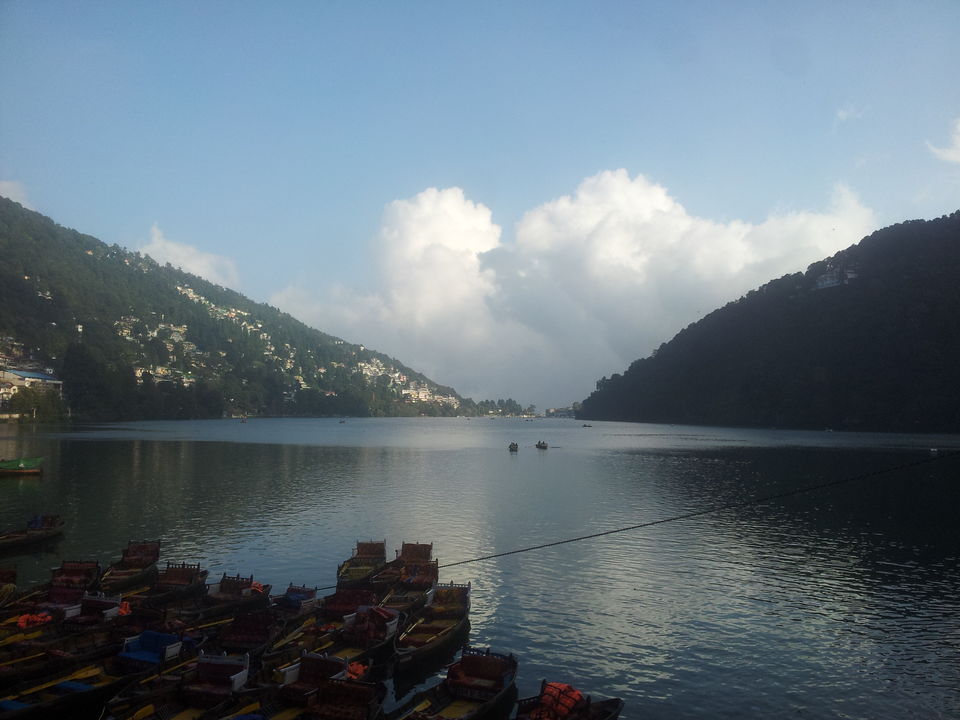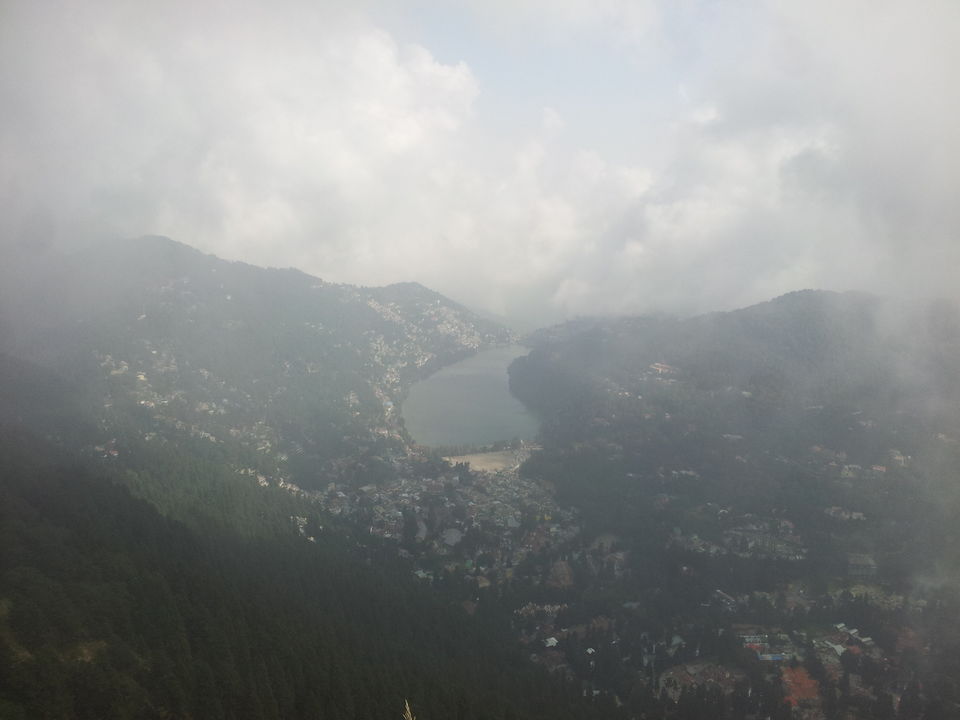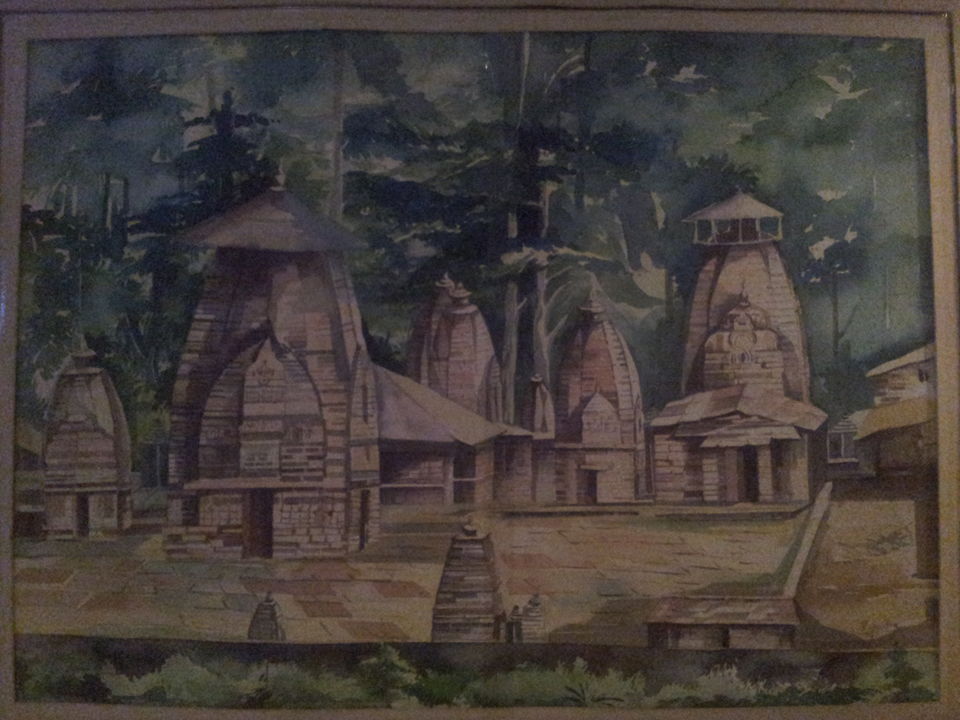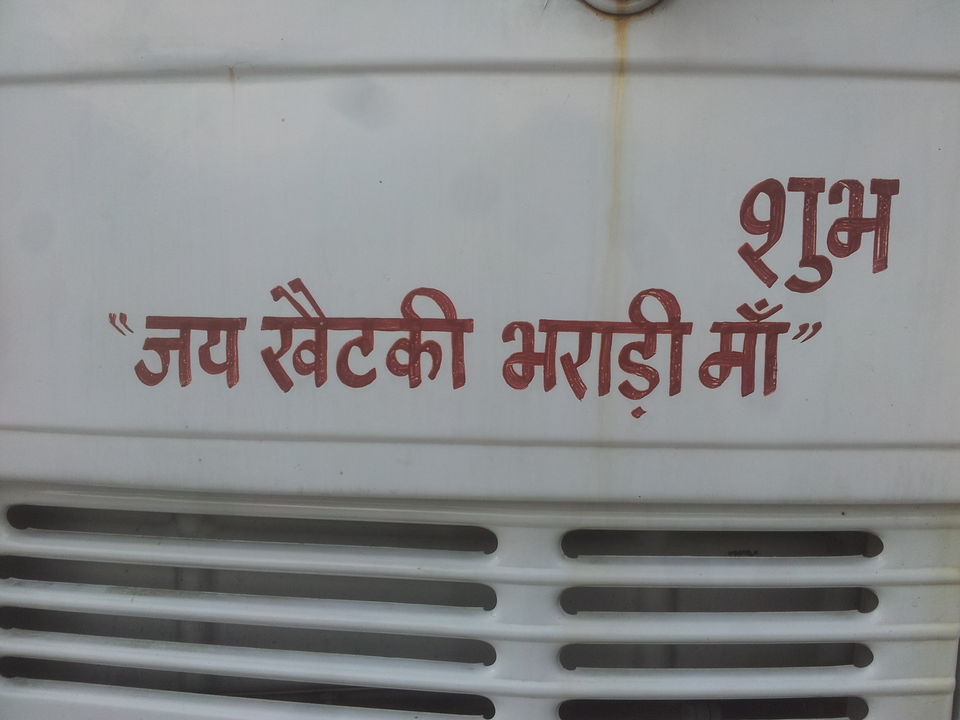 September 2014. I traveled in Uttarakhand after coming down from Himachal Pradesh. I came in through Rishikesh, where I spent around a week and exited at Ramnagar (Corbett) 3 weeks later. I went to Uttarkashi, made a failed attempt to trek to Dodital alone, walked the tallest dam in India at New Tehri, Joshimnath and onward to Badrinath (which is now my favorite place in North India), trekked to Hemkund Sahib, changed several Tata Sumos to go to Kausani, Almora and Nainital.
ROUTE:
Shimla > Chandigarh > Rishikesh > Uttarakashi > New Tehri > Peepal Dali > Srinagar > Joshimath > Badrinath > Govind Ghat > Ghangaria (Hemkund Sahib/Valley of Flowers) > Karnaprayag > Tharali > Gwaldham > Kausani > Almora > Nainital > Haldwani > Ramnagar
JOURNAL:
03-09-2014: I reached Shimla late at night after a long bus ride from Reckong Peo, stowed my rucksack at the cloakroom, ate dinner at a 24-hour restaurant inside the ISBT and got on the last bus to Shimla to roam the dark streets. After a couple of hours, I walked back to the ISBT and spent the night on a chair to catch an early morning bus to Dehradun, which I unfortunately missed. Went to Chandigarh instead and onwards to Rishikesh. Took a rickshaw to Ram Jhula, crossed the bridge and walked towards Laxman Jhula. Exhausted. Found a guest house, ate dinner and slept.
04-09-2014: For breakfast next morning, I went to Little Buddha. While I was drinking Lassi, two Kiwi friends I trekked with in Spiti a week earlier and then went separate ways walked in. Serendipity. We discussed philosophy while we had breakfast. It was hot and humid, so we tasted some thunder. They found the tagline for Thumbs-up quite amusing. We went to a cozy juice bar a short walk from Ram Jhula which had a bansuri and a Native American flute hanging on the wall. We explored Rishikesh. Met for dinner later and decided to hire a scooter next morning.
05-09-2014: It rained. We ditched our scooter plan and went to the 'Beatles Ashram' instead. After lunch we split up and I bought some musical instruments, which I then played the whole day. We met again for dinner.
The next few days: We hung out. Read some books and Osamu Tezuka's Buddha manga comic series which I found at their guest house book shelf. Informative. Entertaining. Some unexpected expletives. We finally rented scooters and drove to Sage Vashist's cave and a 'secret' beach that we found while driving. I drove to Haridwar while they stayed back. Got drenched on my way when it started to pour heavily. We bought sweets for them.
11-09-2014: The Kiwi's left the day before and I got on a bus to Uttarkashi. Stopped at Chamba for lunch. On the way I say a huge reservoir with clear green-blue water and wondered what it was. Decided to come back there later. Reached Uttarkashi at 5pm. Explored the streets and market area. After dinner, I read a little about Dodital where I planned to go by myself the next day.
12-09-2014: Left my rucksack at the hotel, and got on a shared Sumo to Sangamchatti, the starting point for Dodital trek. The road was rocky. We had to get off a kilometer before Sangamchatti and take a detour due to construction work going on above us. A JCB was hurling rocks down on us. At Sangamchatti, I took the wrong trail and walked back down, crossed a bridge and took the right one to go to Agoda. I went up for 30 minutes, and came across a huge landslide. Saw a tiny house in the distance which I thought could be Agoda. I tuned back on my half-hearted attempt for Dodital. Once below, I spent the next hour dipping my feet in the ice cold stream that flowed swiftly. Took a sumo back to Uttarkashi and bought a map of Uttarakhand.
13-09-2014: Got on a bus to Chamba, 10 km from New Tehri, the place with the huge reservoir of clear green water created by Tehri Dam, India's tallest. Found the town quite interesting, peaceful and clean. Checked into a lodge and went out to explore. Spent some time at a beautiful secluded temple that I stumbled upon. I could see the dam from above but it was getting late so I went to the huge sports ground where children of all age were playing football and cricket. Dinner. Sleep.
14-09-2014: Hitchhiked to Tehri Dam. CRPF told me I was not allowed to linger on the dam and asked me where I was going. On hearing Badrinath they waved a bus for me to go as far as Peepal Dali. The day was mostly spent riding the bus, with no time for lunch at Srinagar as I reached just in time for the last bus to Joshimath. A shaky 6 hour ride. Reading was difficult. It was dark by the time I reached Joshimath. Checked into a decent hotel, had thali lunch at a nearby dhaba and a much needed shower.
15-09-2014: Left my rucksack behind at the hotel to shed weight for my upcoming trek to Hemkund Sahib. Walked to the taxi stand and had to wait an hour for the next shared sumo to leave for Badrinath. An excavator had toppled somewhere on a pass ahead, and we had to stop at Hanumanchatti which delayed us by around an hour. I knew I was going to fall in love with Badrinath as soon as we reached. Had no idea Badrinath was also affected during the 2013 floods. Pilgrims were few. Discovered a pleasant little dhaba and orderd a thali meal. Went straight to the temple after that. Small. Clean. Painted in bright red, blue and yellow colors. High up in the mountain in the backdrop, I could see the small hut of a tapasvin. Later, I enquired at the dhaba and discovered that when the whole town goes to a lower altitude during winter, they are the only ones who stay back. Took the pedestrian trail to Mana village, 3 km from the temple. A vertical rock-face jutting out into the sky greeted me at Mana. Sweet little village with some curious balconies. Back in Badrinath I checked out the shops around the temple and bought a rubik's cube. After dinner, I crawled into my kambal for a most peaceful sleep.
16-09-2014: Next day 10:30 AM I was at Govind Ghat to begin my pilgrimage to Hemkund Sahib. Bought a walking stick, which later came in very handy. Gulped down some bananas and chocolates in anticipation of the hard work ahead. It was a steep climb with the sun directly above. I could see the relieved faces of pilgrims coming back down. A nimbu pani wala had positioned himself at exactly the right spot to serve lemonade to thirsty pilgrims. I filled up my bottle. The climb was steep. I crossed an elderly man walking by himself. Slowly but surely. Some pilgrims coming down handed me orange candy when they crossed me which gave me a small boost. I was at Ghangaria in 5 hours. Lunch. Shower. Went up to check the trail to valley of flowers. Closed due to landslide.
17-09-2014: The climb to Hemkund Sahib was steeper than the previous day's. An altitude gain of 1 km with a 20% average grade. 3 hours to the top. Dark burnt remains of garbage was evident as soon I was there. The first thing I did was take a dip in the freezing cold water. Then I went about to try to see the lake from the top of a small hill. Had some snack. Sat by the lake. The elderly man from the previous day had also arrived. He unhurriedly hung his dry clothes on a rope, grabbed a chain cemented into the ground for support and went into the kund, with no sign of discomfort on his face. No shivers. He took many dips. The descent was easy and I saw beautiful dogs with very furry tails. I was hungry after the long day and after snacks at one of the shops, I cleaned myself, went to the Gurudwara and ate to my heart's content.
18-09-2014: The walk down from Ghangaria was a piece of cake. Rajma Chawal at Govind Ghat and shared sumo back to Joshimath. Picked up my rucksack from the hotel, and got on another sumo to Karnaprayag, where I broke the Journey to Kausani.
19-09-2014: Had to take a rickety bus to Tharali, a sumo to Gwaldham, another to Garur and then another to finally reach Kausani at 6PM on a hungry stomach. It was deserted and very quiet. After checking out some hotels, I decided to eat first and check in later. Ate at Garden restaurant, probably best in the area. Behind the restaurant was Hotel Himvadi, with the most fantastic view of the Himalayas, neat cottages and cozy rooms. I was the only one at the hotel and the owner was pretty friendly. I got the room at a bargain, which no one else is ever going to beat. I went out for a stroll, read and slept.
20-09-2014: Woke up early to catch the sunrise but it was too cloudy. Breakfast again at garden. Walked up a kilometer to Anashakti Ashram, where Gandhiji stayed in 1929. I then walked down the highway to a tea garden and factory 5 km from Kausani that I had seen on the way. I got a small tour. Took a bus to ancient temple at Baijnath further down. It was right along Gomati river, which was running low and full of fishes. Spent hours watching people feeding the fishes and the futile attempts of a young Bengali fellow trying to catch them by hand. Good food, exercise, educational and historical sight-seeing, watching people doing silly things, reading and music. What more could one ask for.
21/22-09-2014: Took a bus to Almora. Looked for Kailas hotel, which is run by a 96 year old jolly man and got the cheapest room there. Went up to Nanda Devi temple, and then a sumo to Kasar Devi temple. It had a secluded setting on top of a ridge, tall trees on either side. Next day I got on a bus to Nainital. I spent the day walking up and down along the lake and Mallital. I had been there 10 years ago on an excursion when Mallital was only a piece of land. Much had changed.
23-09-2014: With Naina peak in mind, and a fitting breakfast, I started the ascent at noon. Except for a forest ranger, there was no one else when I got there after 2 hours of climb. It was cloudy but everything was still visible down below. I had a mind to go to Khurpa Tal as well, so I descended down another forest path that the ranger showed me. Floating clouds and thick forest cover made it dark and spooky, which made me descend faster than usual. Once back on the road, I walked to the highway and a generous Maruti 800 driver gave me a ride to Khurpa Tal, where I spent some time by the lake. Hitchhiked again on the way back. Exhausting day.
From Nainital, I went to Ramnagar, the entry point for Corbett National Park and spent an uneventful day there. And then onwards to Agra via Aligarh, which is a story for another day.
NOTE:
If you don't get a direct shared sumo to your destination, take one going in that direction and hopefully, you will get one in another town.
Some rides are very dusty on a bus. Carry a mask and put rain cover on the rucksack.
TRANSIT TIMES & APPROXIMATE FARES (INR):
Rishikesh to Uttarkashi: ~ 6 hours (Bus), 230
Uttarkashi to Sangamchetti: ~ 1 hour (Sumo), 60
Uttarkashi to New Tehri: ~ 4 hours (Bus), 160
New Tehri to Joshimath: ~ 10 hours (Bus), 310
Joshimath to Badrinath: ~ 2 hours (Sumo), 100
Badrinath to Govind Ghat: ~ 1 hour (Sumo), 80
Govind Ghat to Karnaprayag: ~ 4 hours (Sumo), 190
Karnaprayag to Kausani: ~ 3 hours (Bus + Sumo), 140
Kausani to Almora: ~ 2 hours (Sumo), 160
Almora to Nainital: ~ 2 hours (Bus), 100
Nainital to Ramnagar (via Haldwani): ~ 3 hours (Bus), 180
AVERAGE EXPENDITURE (BUDGET TO MID-RANGE) ON FOOD AND STAY (INR PER DAY): 
@Rishikesh: Food - 400, Stay - 250
@Uttarkashi: Food - 250, Stay - 300
@New Tehri: Food - 300, Stay - 150
@Joshimath: Food - 400, Stay - 500
@Badrinath: Food - 150, Stay - 150
@Ghangaria: Food - 200, Stay – 100
@Karnaprayag: Food - 400, Stay - 300
@Kausani: Food - 300, Stay - 500
@Almora: Food - 350, Stay – 250
@Nainital: Food - 350, Stay – 500
@Ramnagar: Food - 300, Stay - 150.