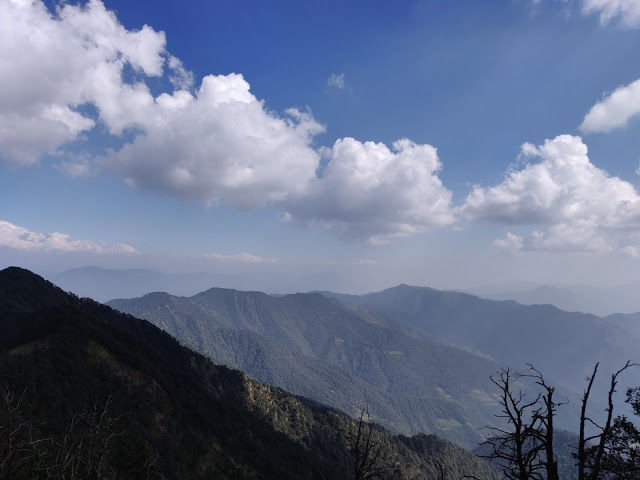 "I like the mountains because they make me feel small,They help me sort out what's important in life."― Mark Obmascik
As I have already written about my love for mountains quite a few times now. So this time I will skip this.
In October, 2018. I had a long weekend. I had three days in hand so I thought why not go for a short trip in Himalayas rather than getting bored at apartment.
So I called up one my friend and asked him to join me. He obliged. We started thinking about the possible places we can visit.
After sometimes of research, We finalized Nag Tibba summit which was 90 Km away from Dehradun.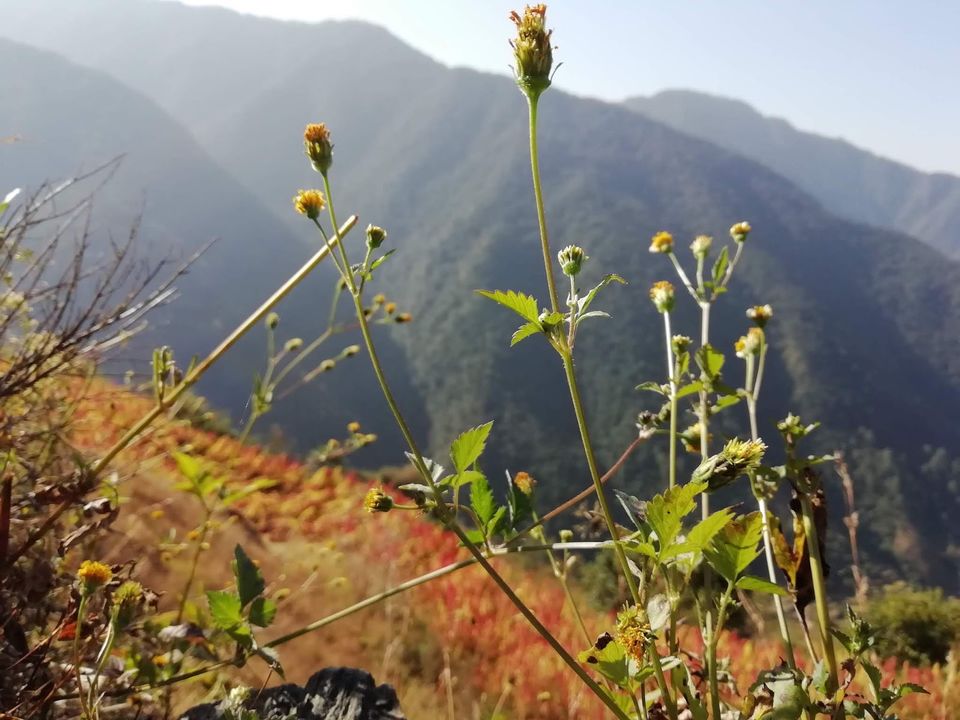 We booked return bus ticket from Delhi to Dehradun.We reached Dehradun ISBT early morning after taking bus from Delhi.
From ISBT, We went to Dehradun railway station to catch bus to Nainbag which is 80 km away from Dehradun.
But somehow we missed the morning bus and had to wait till 1 pm to catch the another bus.Bus started at 1:30 pm and reached Nainbag by 6 pm as there was huge traffic at Mussoorie road.
Luckily we met with another trekking group at Nainbag and hired a jeep till Pantwari which is the starting point of the trek.Till we reached Pantwari, It was already dark so we opted to not go further and take a rest in a guest house instead.
Next day we woke up at 6:00 am, had our breakfast and started trekking by 7 am.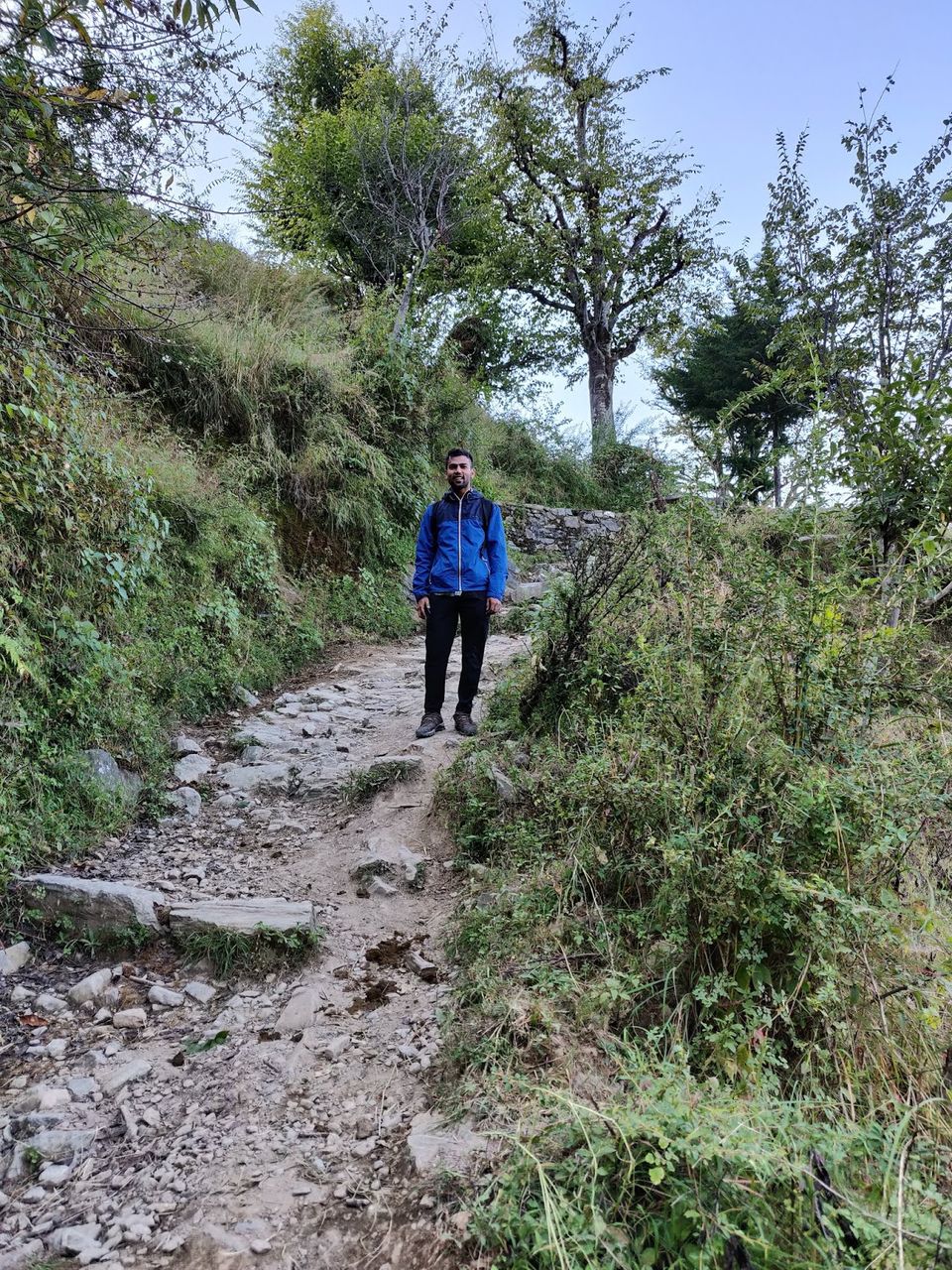 After trekking for 2 hours continuously we finally reached at Goat village which is one the camp site for Nag Tibbar trek.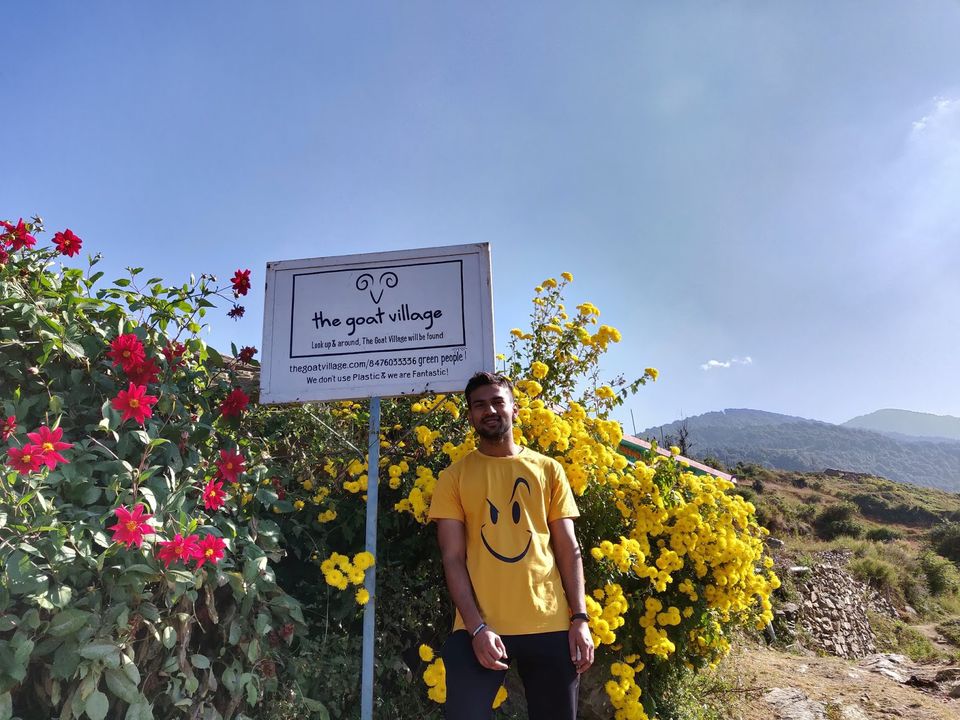 We didn't take any rest there and started climbing further.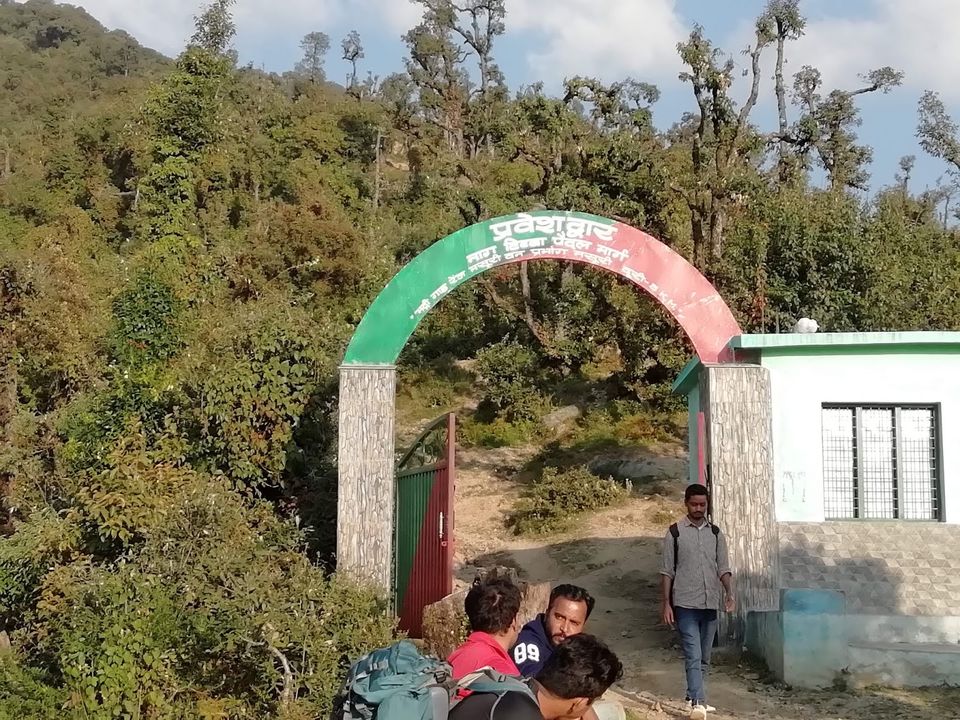 After Goat village we lost the trail as we didn't have any guide which wasted our 45 minutes. But anyhow we got back to the right trail and started ascending. It took us around 6 hours to climb the distance of 11 km. By 1 pm we were at the summit.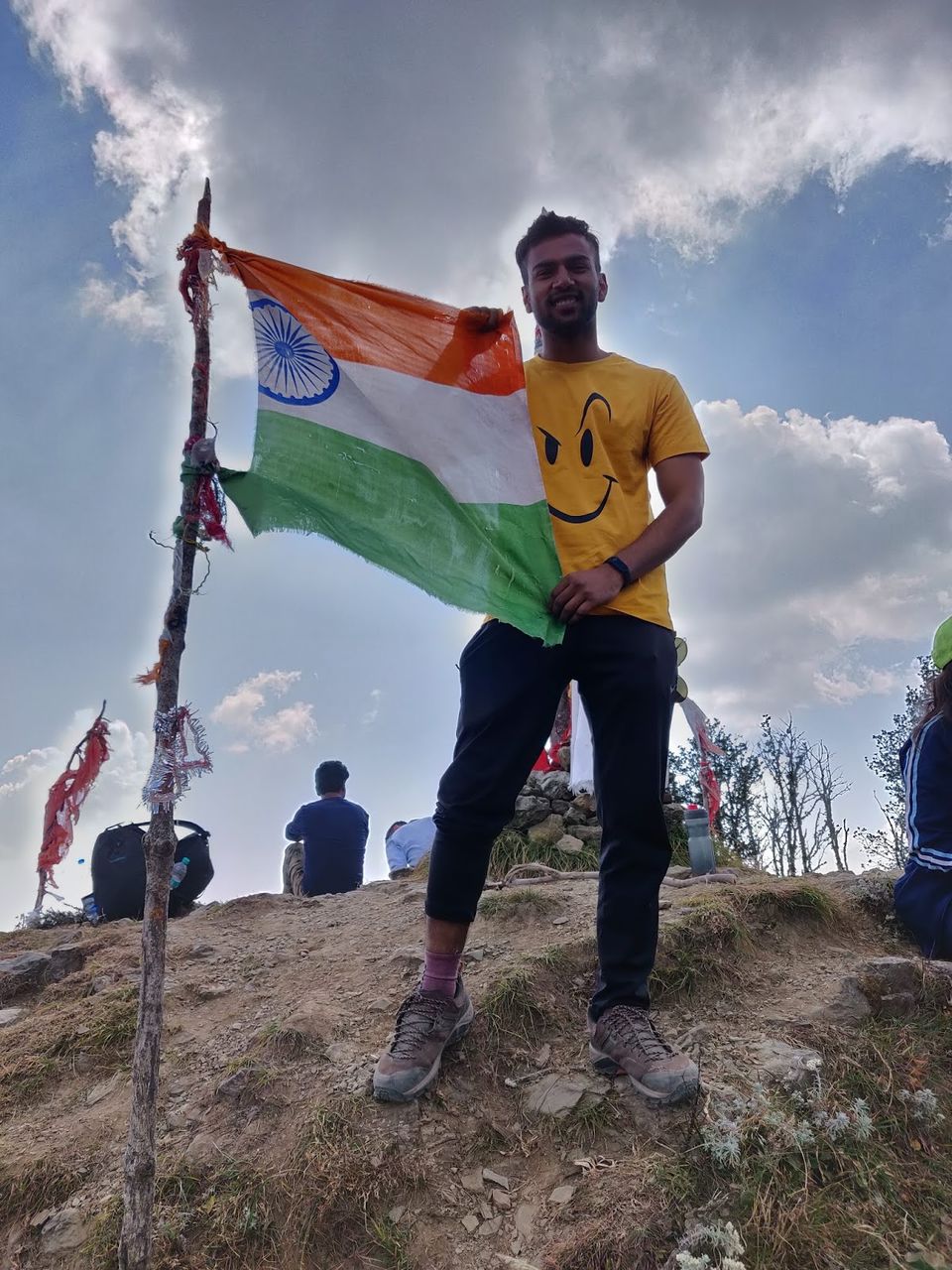 We rested, We gazed at the blue sky and never ending mountains and clicked so many photos at the summit.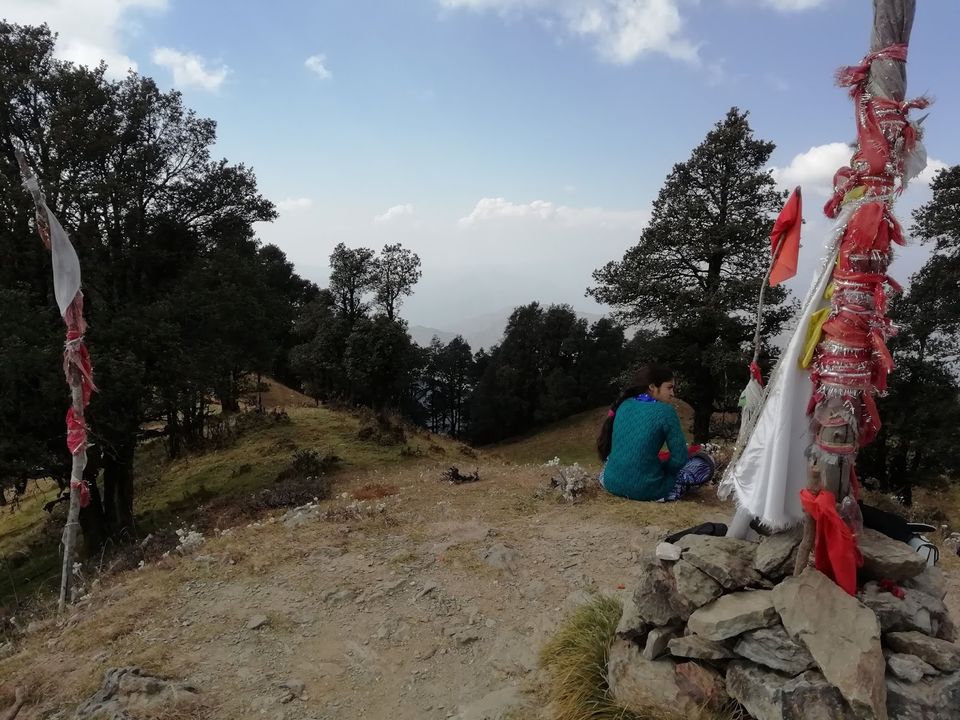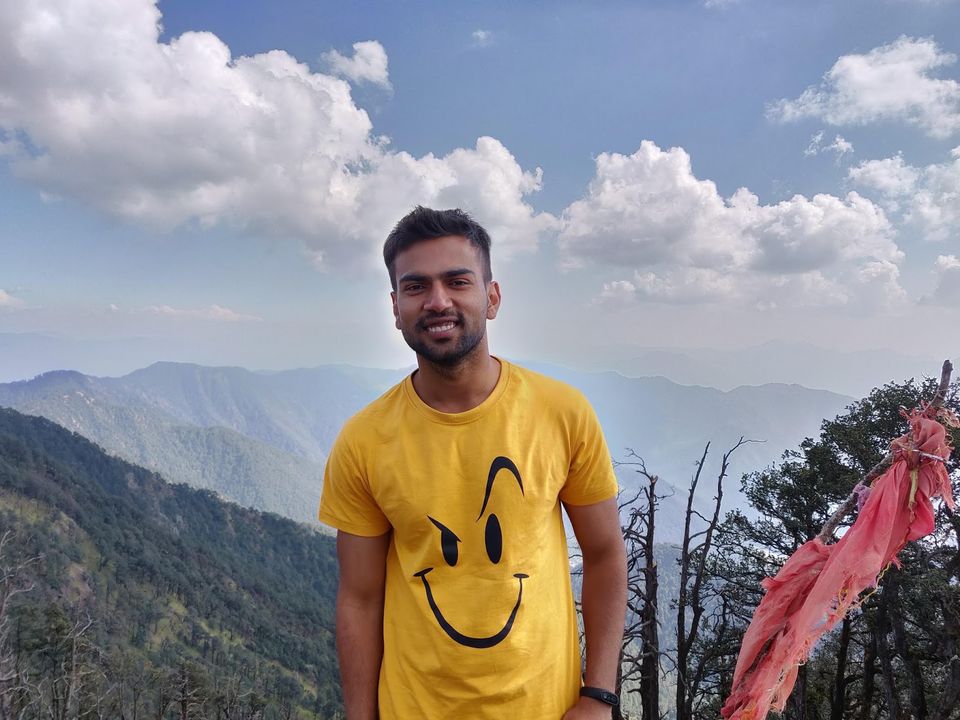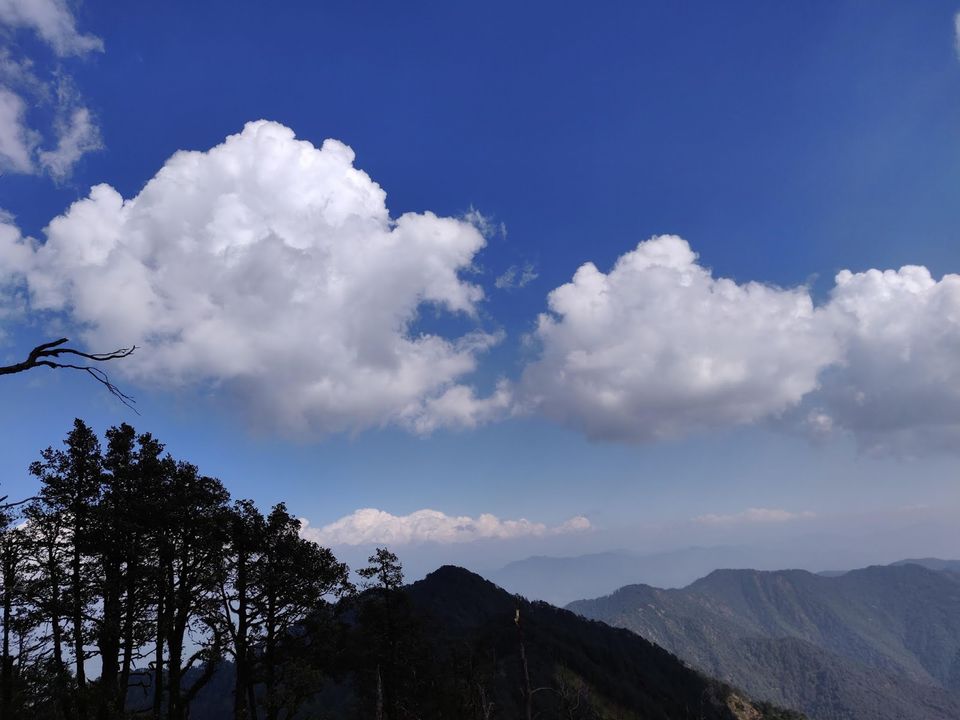 Since we had the plan of descending on the same day so without a further ado,We started descending . It took us almost 5 hours to descend. We had our lunch at Goat village as we were really hungry.
Please carry proper lunch and snacks as there are no shops to buy something on the way.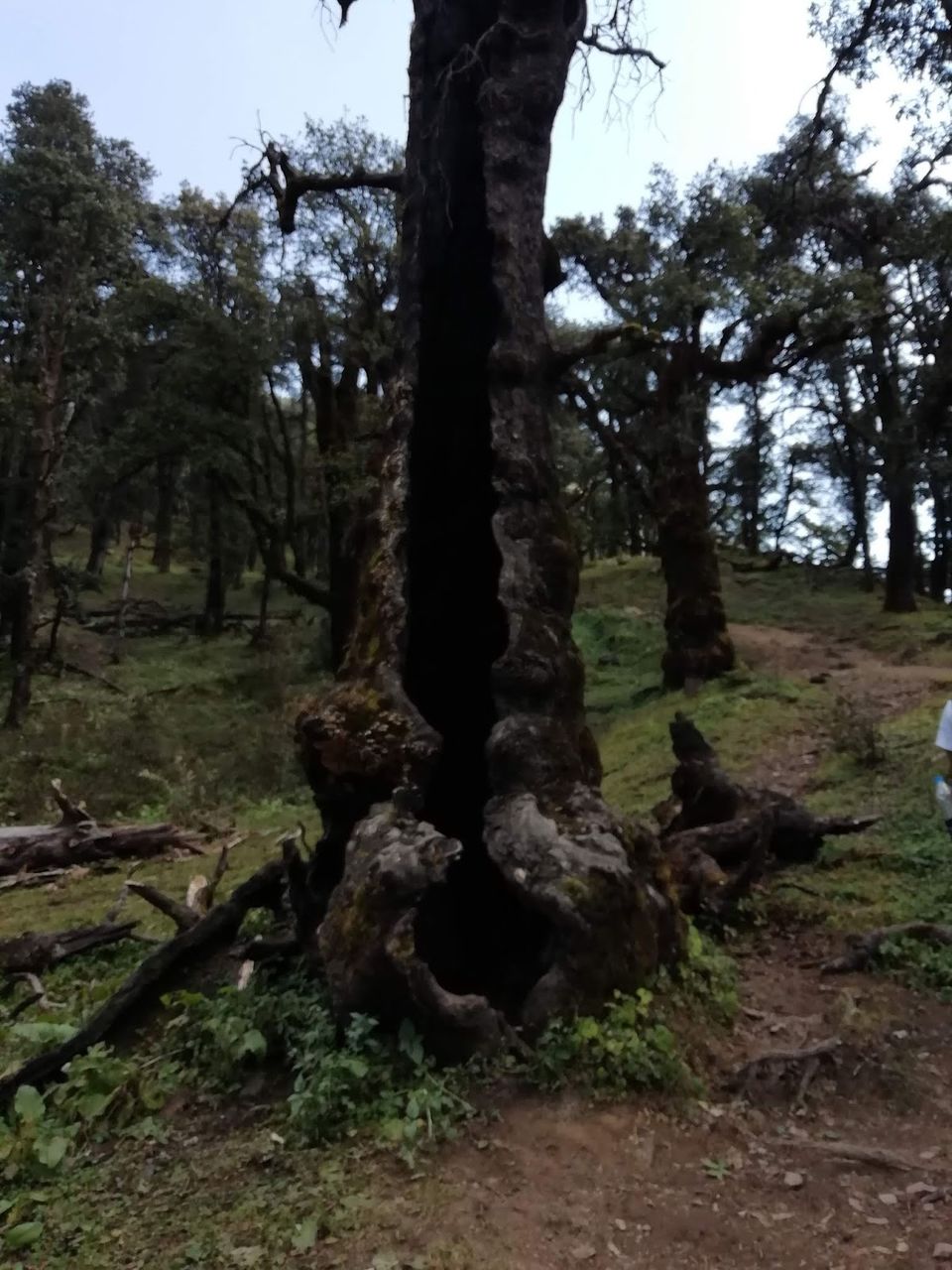 By 7 pm we were at Pantwari village. We stayed at the same guest house for a night. We woke up in the morning and took a shared jeep to Nainbag which charged us 100 INR per head.
From Nainbag, You will find many shared jeep which will drop you at Mussoorie for 200 INR.
And Mussoorie is well connected to Delhi and other nearby cities by bus.