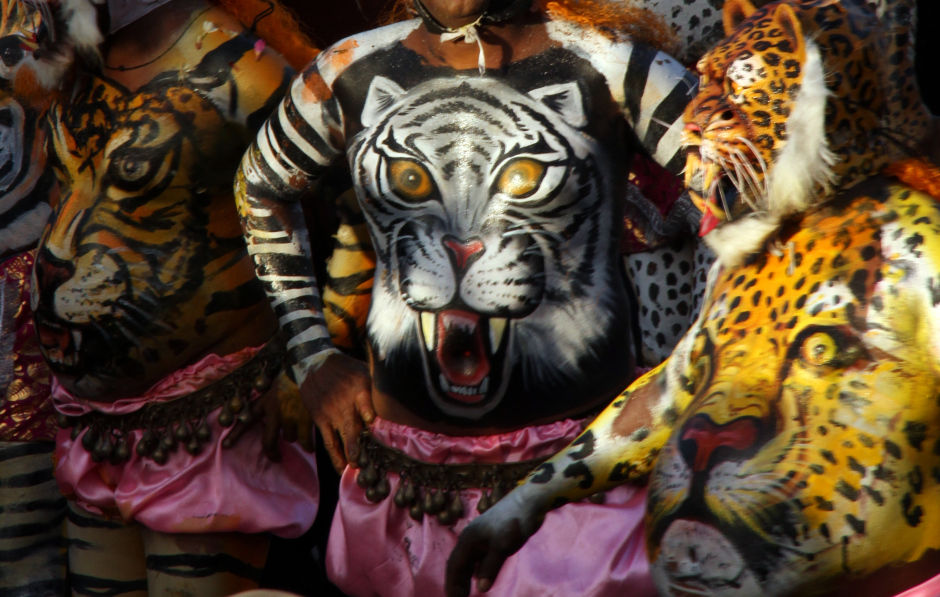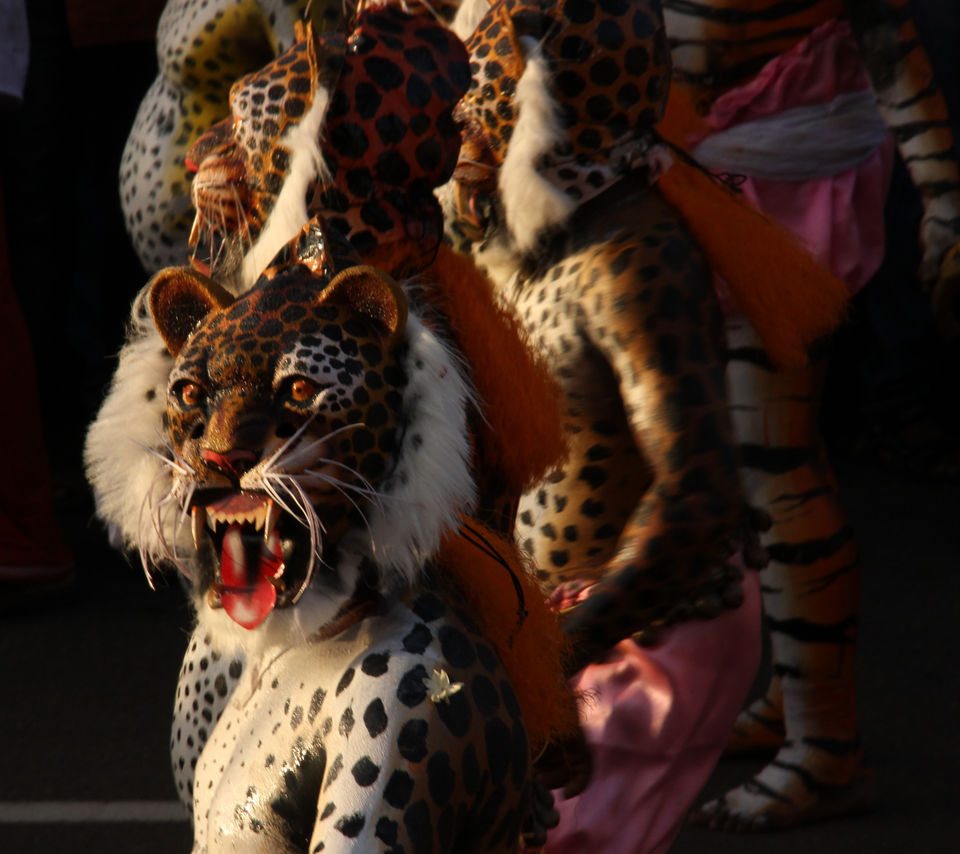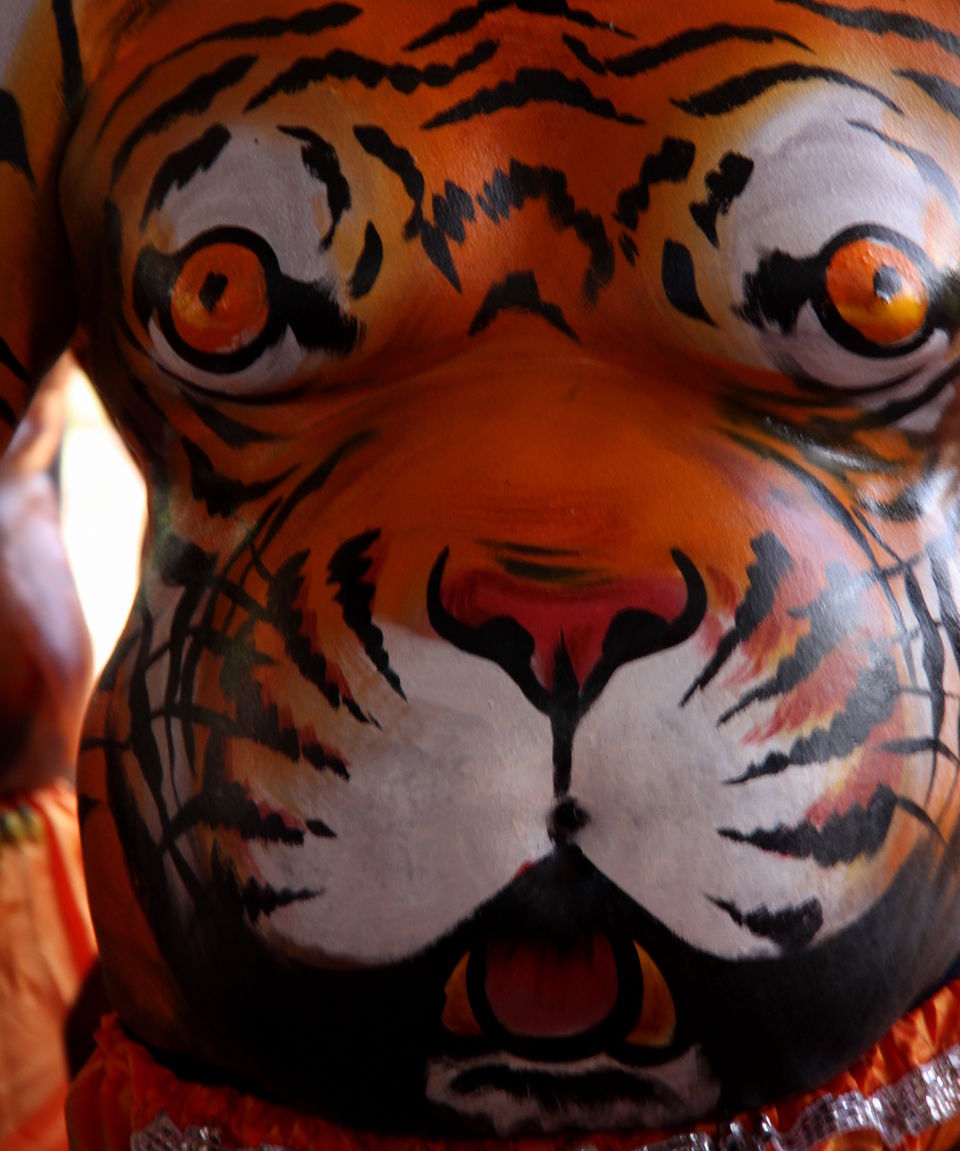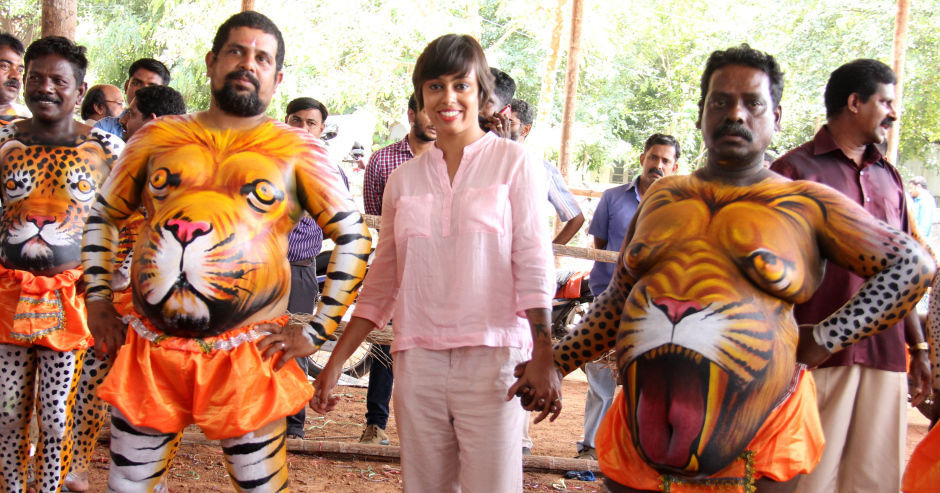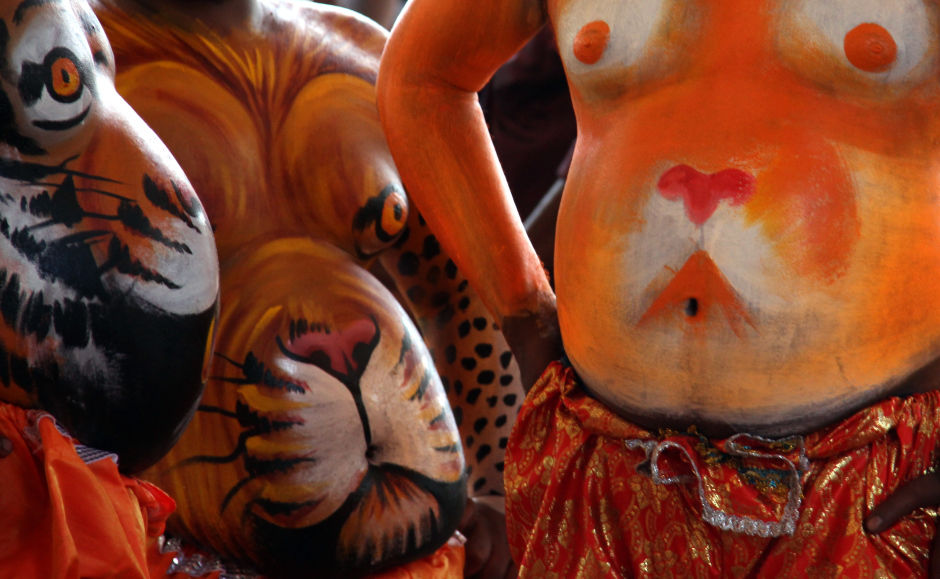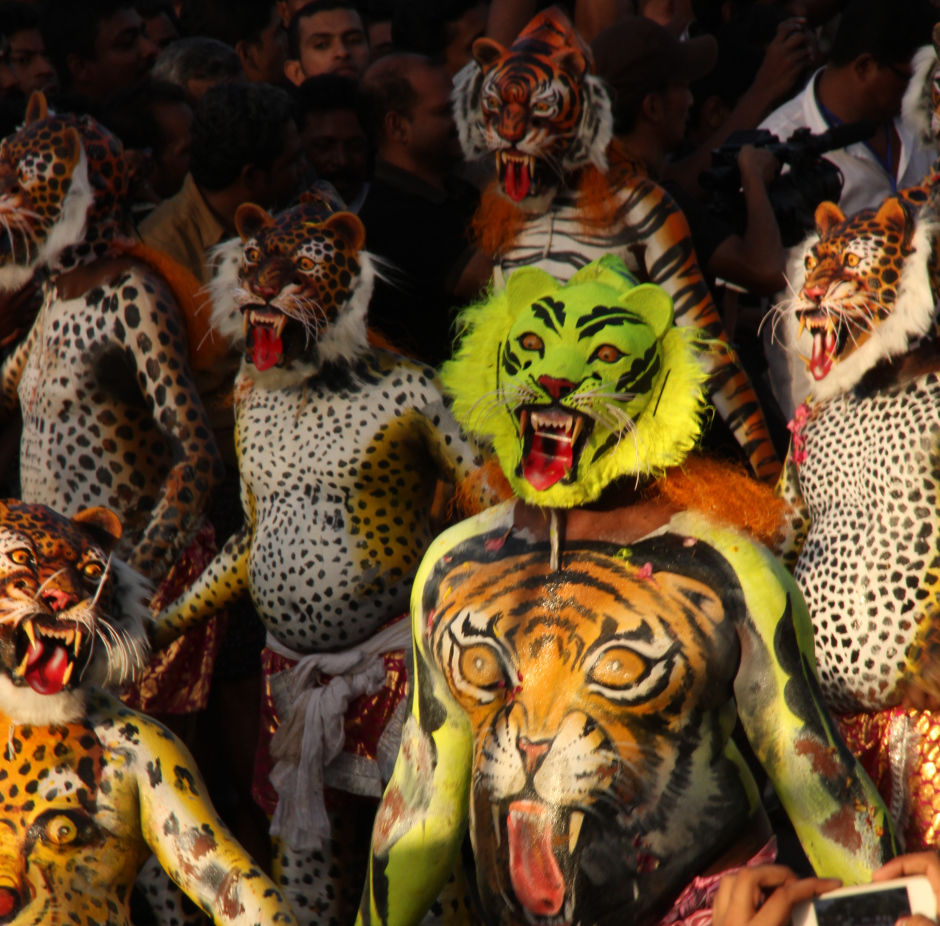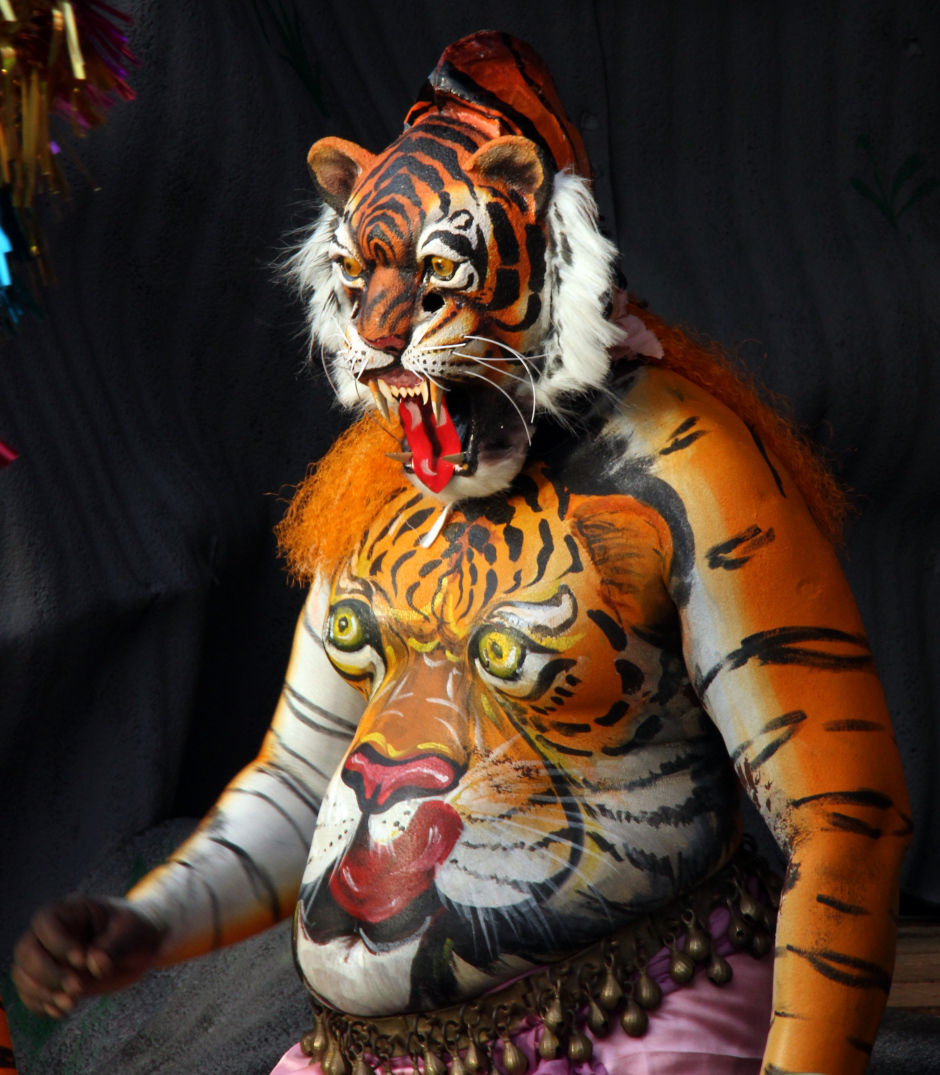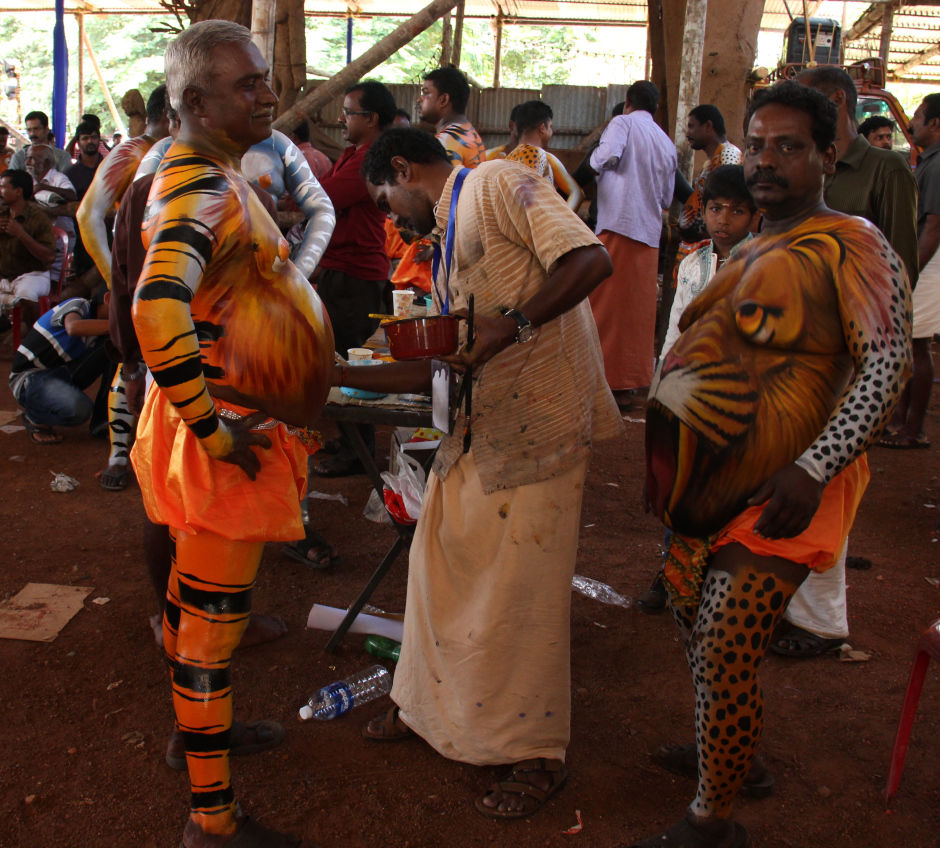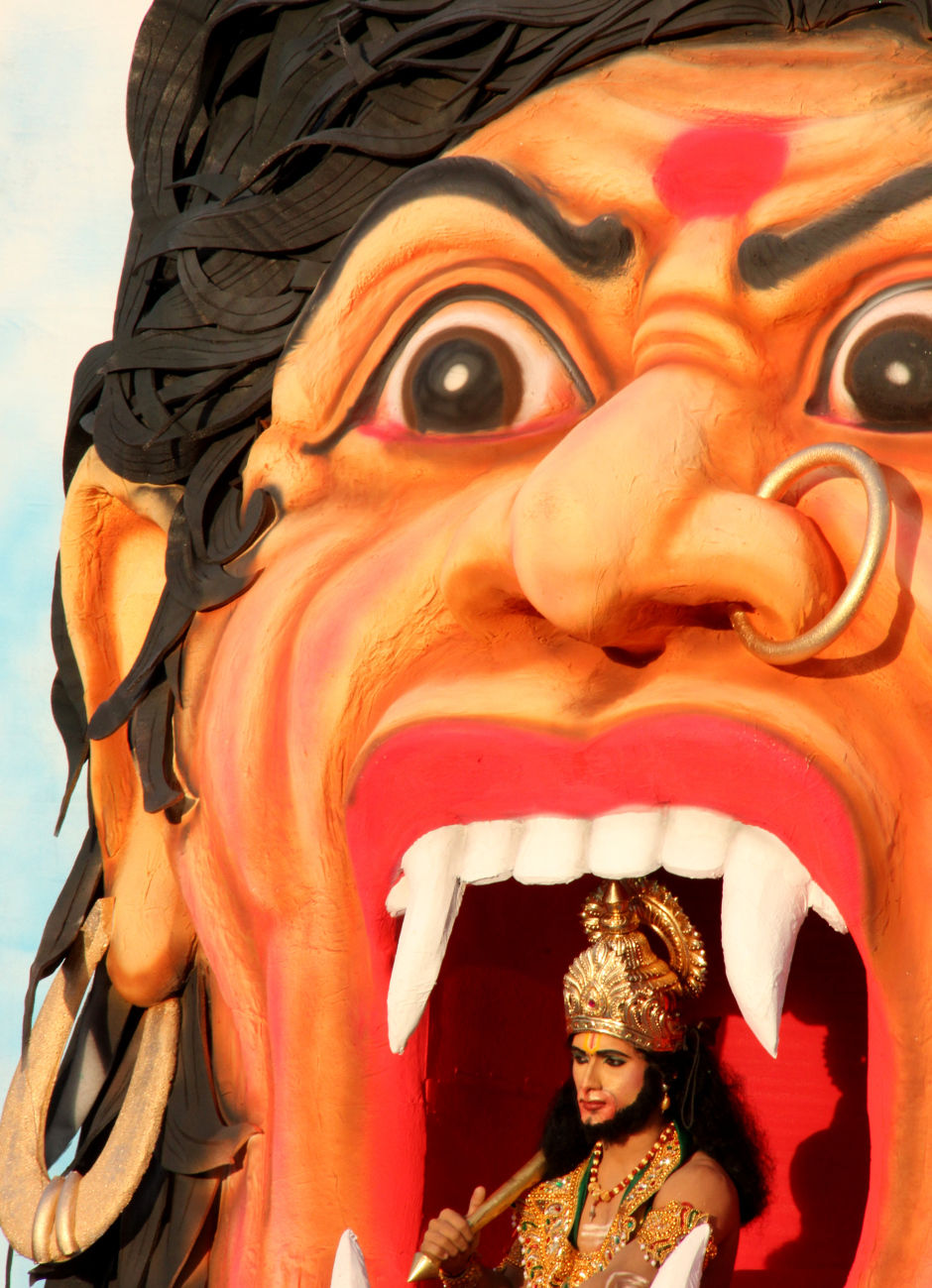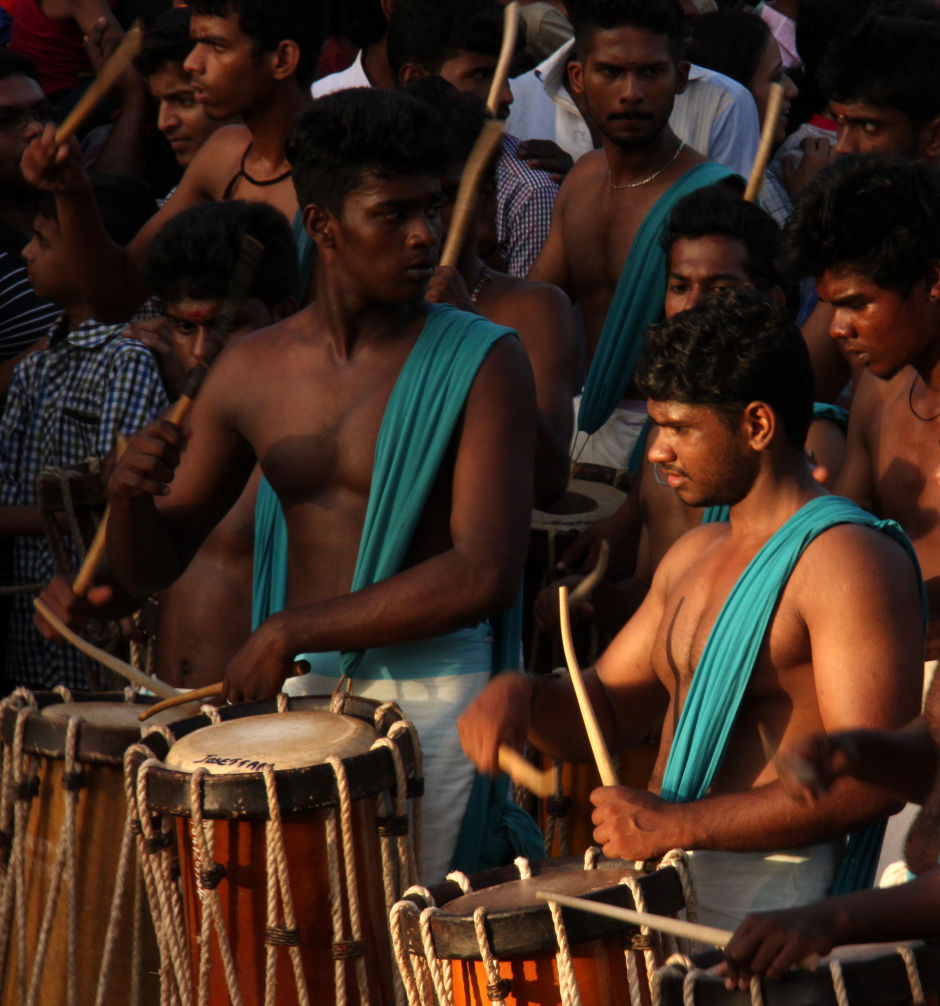 Kerala is one of the most visited states in India but strangely, my foray into God's Own Country happened quite late in my career as a solo nomad. Although I have been visiting Kochi/Cochin for years because of flying, not so pleasant stories about Kerala or its residents from my Tamil Brahmin father deterred me from exploring this beautiful southern state. While Tamil Nadu is the ancient seat of the proud Dravidian culture in India, it is Kerala which is undoubtedly more beautiful, livelier and easy going. 
I personally prefer Kerala over Tamil Nadu and the main reason of my deflection is the magnitude of the state festivals. Spectacular, larger than life and definitely more animated, Kerala's festivals are more folksy, earthy and people friendly than its neighbour's celebrations. Awesome rituals, fascinating history, stunning costumes and folk dance like parades make Kerala's festivals huge crowd pullers and often travel itineraries are based around them.
Boat races, Theyyam, Onam, Puram etc are some of Kerala's biggest celebrations and I luckily happened to be there during the festival season. Pulikali or the famous tiger dance of Thrissur was scheduled to happen a day after my arrival into Cochin and my kind Keralite host rushed around making inquiries for me. A kind, generous man, my host was a gentleman personified and represented the state's amazing hospitality.
Thrissur or Trichur (as it is known in its anglicized version) is around 74 kilometers away from Cochin and is Kerala's cultural capital. Famous for many festivals (the most important one being Thrissur Puram in April-May) Thrissur is a busy, nondescript temple town. It has a rich history of being ruled by powerful rulers like Tipu Sultan of Mysore and Zamorin of Kozhikode and due to its close proximity to the trade route of Palghat Gap, had always been an important commercial hub.
Pulikali was my 1st taste of Kerala's stupendous festivals and it left me wanting for more. Although mentioned as a festival in my post, Pulikali is actually a folk art performed by artists during the annual harvest festival of Onam. Literally meaning "Tiger Play" (Puli=Tiger and Kali=Play in Malayalam language), this art is nearly 200 years old. Initiated by the king of Cochin, Raja Rama Verma, Pulikali was introduced to represent the wild and brave spirit of his forces. Onam is the state's biggest festival and he wanted to celebrate the 4th day of Onam by showing off the might of his soldiers. Thus Pulikali or the Tiger Dance was born and it became so popular that even the Muslim soldiers of the British cantonment stationed in Thrissur celebrated it with great fervour. 
Now, while I do like my men to be fancy, nothing had prepared me for the exoticism of my Pulikali experience. My host introduced me to a Thrissur local, who became my Pulikali guide and the parade of exotic men started from there. Anay, my Thrissur guide was an elephant broker by profession and while showing me around his city, made multi million dollars deals over the phone. I had never even remotely known of such professions to be existing and stared at him open mouthed as he went about his wheeler dealer ways. Anay was a pretty dandy man too and wore the perfectly starched pristine white mundu (sort of sarong skirt), ironed linen shirt and a gold Cartier watch. We zipped around the dusty, busy narrow streets of Thrissur in his air conditioned car, waved at people in a really cool way and I discreetly wondered how it must be to live with an elephant dealer.
Just when I thought that I had met the most fancy man in my life, the adorable, pot bellied Thrissur tigers happened. Hot day and outrageously dressed men are a very potent combination and I giggled like an air head as the Thrissur tigers preened around me. Pulikali or tiger dance involves frolicking, fat men dressed as tigers and the performers go through an intensive preparation for their delightfully bizarre performance. Anay claimed that their frolic usually start from a day ahead when copious amount of toddy (palm wine) is consumed and I guess to proudly display a 9 months pregnant male gut in public, serious fortification is very much needed.
However all the fun comes with intense patience and a tediously long pre Pulikali prep is required before the performance. First of all, the performers get rid of their body hair to create a smooth base for the tiger body painting. A mix of tempera powder and varnish is applied in several layers to create a 3D effect and bigger guts produce better tiger snouts. The entire process of prepping, layering, the details of which get intricate with each coat, drying and adding the final touches (jingling belted bells, masks, tongues, fangs etc) takes at least 9 hours and in a temperature of nearly 40 degrees Celsius, being a Pulikali tiger is definitely a lot of hard work.
Although not publicized, the Pulikali tigers come out after sunset and different troops parade around the Swaraj Ground, showing off their body paint and unique tiger-prey dance steps. Interesting floats also form a part of the parade and the crowd goes crazy over their beloved tigers. That day the festival started around 0630 pm (post sunset) and beating of traditional udukku drums heralded the arrival of the tigers. A thundering roar went through the crowd as the green, yellow, white, pink, purple, red and black tigers jiggled their bellies to the drum beats. It was one of the most bizarre and captivating sights I had ever seen and never before had I found pot bellied painted men so appealing. In anticipation of the swelling crowd, Anay had hoisted me up a vantage point and from there I could see unending sea of black heads stretching in both directions. Pulikali indeed is extremely popular and the police struggled to keep the surging crowd from joining their beloved performers in their dance.
Every year the Pulikali Co-ordination Committee organizes the festival at the same venue (Swaraj Ground, Thrissur) and the unified council has done an excellent job in propagating the folk art among the youth. The best performing troupe gets a hefty cash prize and the winner is judged on the basis of best body paint detailing, interesting float and dance steps. The parade continued till 9 at night and the dancers glistened with sweat, paint and excitement under harsh flood lights. The music became faster, dance steps rowdier and bellies jiggled more furiously as the night wore on and I found it hard to leave the lovable tigers behind. It was only during my long drive back to Cochin that I realized how much I had ignored Anay, the exotic elephant broker because of my tiger bewitchment. It was a hard call to choose between him and the painted men, but I had fallen hopelessly for the eye of the Pulikali tiger.
Dates of Pulikali are based as per Hindu calender and change every year. It is advisable to keep a track of the event date through https://www.keralatourism.org/event/pulikali/40. This is the official Kerala Tourism Board page and is the most reliable source of the festival dates. The performance takes place around Swaraj Ground in Thrissur and usually starts after sundown. Arriving into Thrissur at 5 pm is good enough to enjoy the event at the cost of not getting bored. Apart from the Vadakummnatham Temple, Thrissur hardly has anything to offer and it takes nearly 2 hours to reach there from Cochin. If arriving by public transport, it makes sense to leave a bit early as the buses get extremely crowded with returning revelers. The most spectacular of Kerala's festivals Thrissur Puram is simply mind blowing due to its richness of rituals, elephant round up and performances. It is held every year around April-May and prior hotel booking is advisable as it is a huge crowd puller.