Delhi
The not so deep back-pocket of mine didnt let me through to Trivandrum via flight, sole option I had was to rely on the six wheelers. The optimistic and bustling mind of mine made me catch a bus from the populous Dhaula Kuan area. And the destination- Jaipur.
Sun was unaware that its winter it seemed. In that scorching heat, slowly the bus penetrated the traffic. Meanwhile, I booked a dormitory (courtesy to my not so deep back pocket). Reached Jaipur by 6, and had to walk around 2 km to find the place I had to stay. But the place made it worth the walk. (150 RS per day and extremely amiable)
Glad, I had a fellow Australian backpacker and an Indian as well.  Listening to their stories, was soothing and the journeys she explained made me proud of my decision. I went to sleep as early as possible.
Jaipur is an impeccable city. She is amiable that she will let you leave her only with a grin.
Jaipur
(I been to Jaipur several times, so skipped side seeing)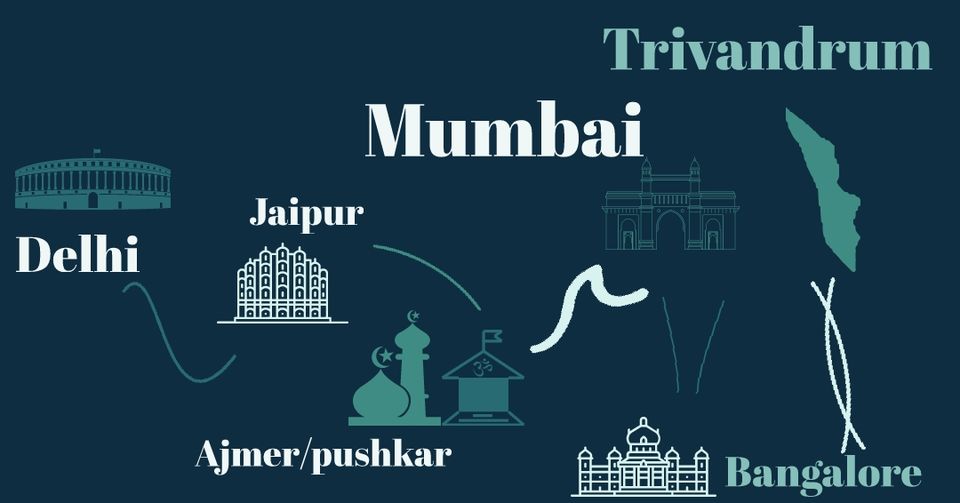 Jaipur to Ajmer
Since everything *was so very unplanned*, and I missed the opportunity to visit Pushkar Mela, I thought Ajmer and Pushkar should be the next destination.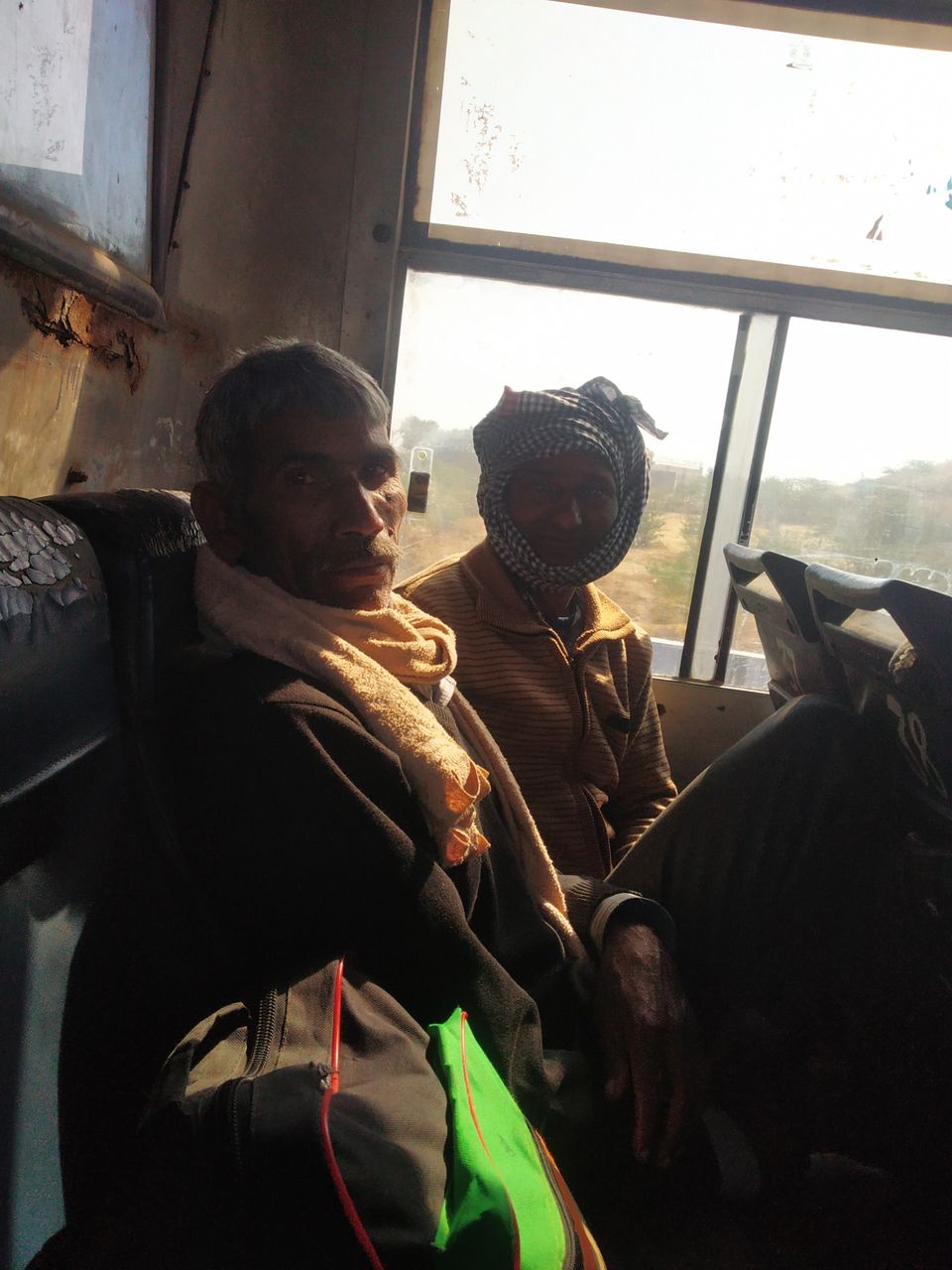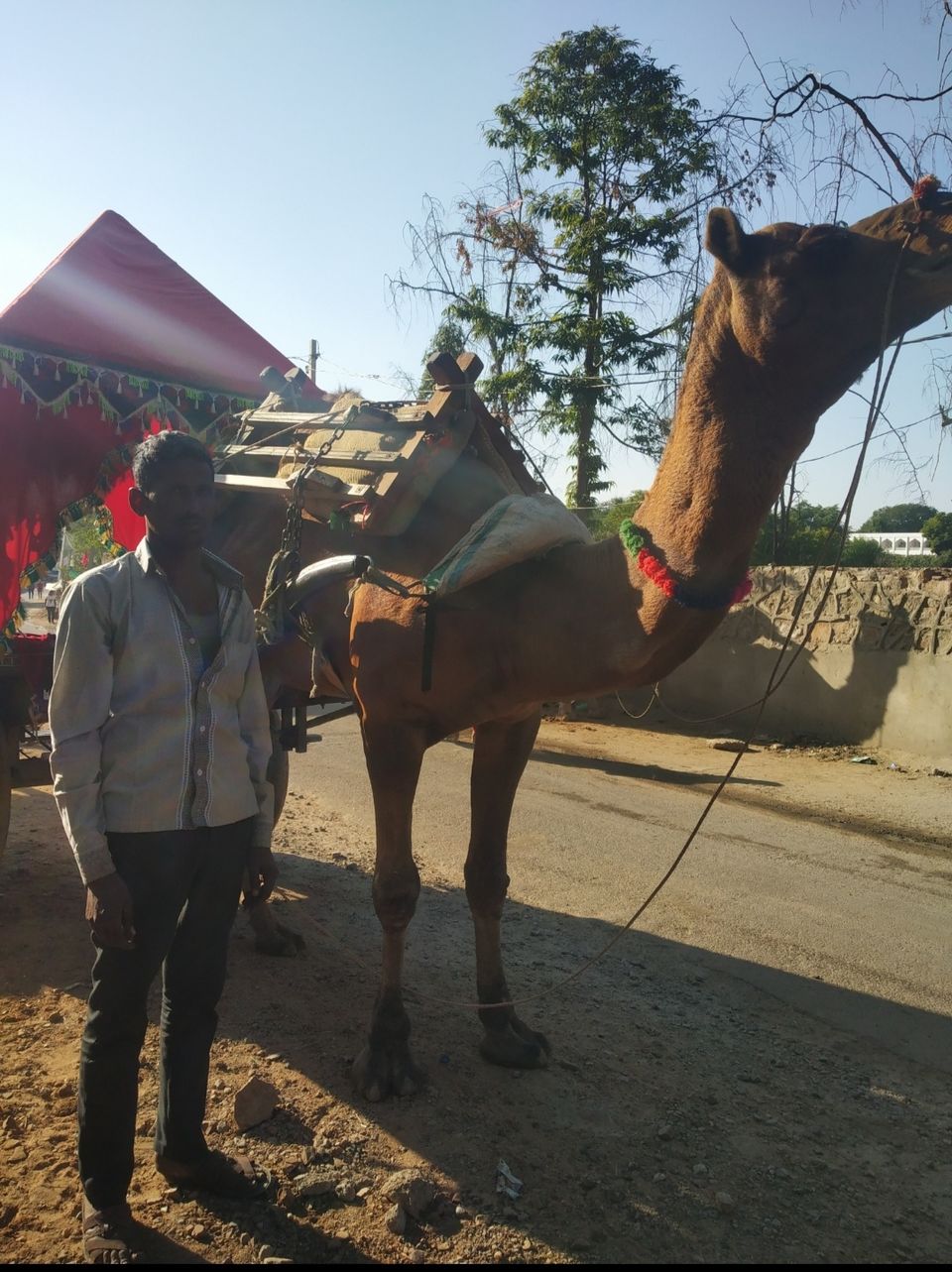 It took around 2 hours. And the very reasons I prefer road and rail are, I see real lives, I meet soulful people, I hear their stories, I say my story. Its a heavenly experience.
Set foot on Ajmer by afternoon.  Heretofore its decided, Pushkar first. Took a bus. Deers on my right side was a bonus view.
I met this camel man, who took me a trip around Pushkar. Astounding is the word.
Left to dargah. And i was blessed to witness the sacred and divine, Qawwali. Was delectable.
I slept in one of the Keralite's home, whom i met there.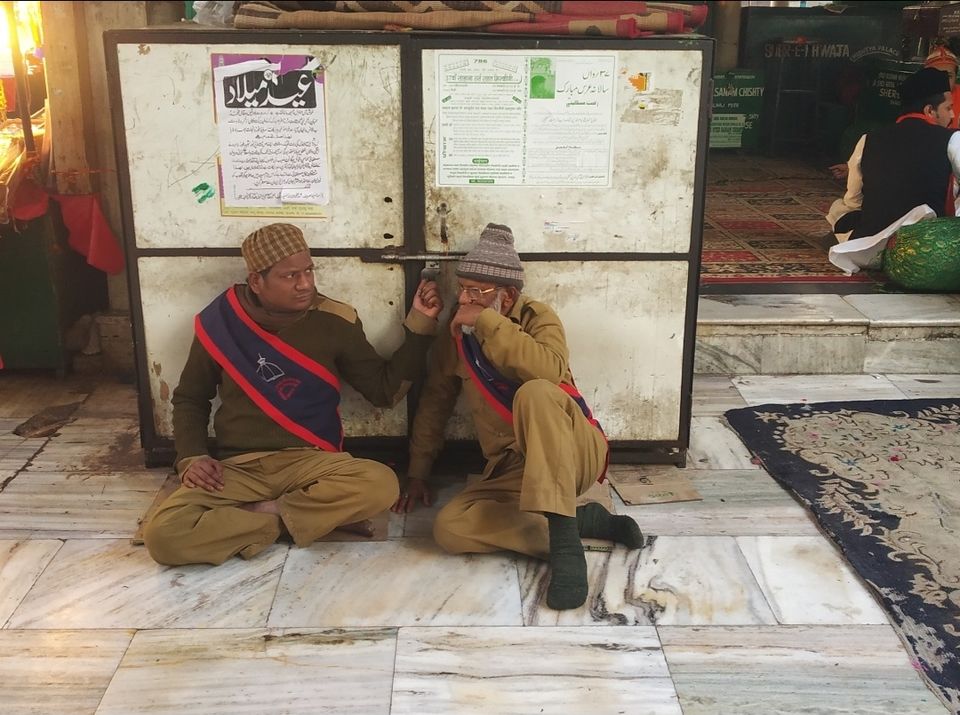 Ajmer
New friend was so keen to not to leave me and made me stay till evening. 
*All you need is guts, everything else would be provided enroute. A lesson i learned. *
After a long day of breathing and sitting on his sofa, I managed to leave by 7.
To Mumbai via train.
You didn't get it. *GENERAL COMPARTMENT*.
Its easy to get a seat for a BTS concert than getting a seat on an Indian Railway general compartment.
But i met this old man. Looked similar to Gandhi. All night he grinned. He was a positivity.
You may not get it, but I feel more courage and positive seeing soulful people. These are the mere roses we get in this worlds of guns and roses, where guns are prominent.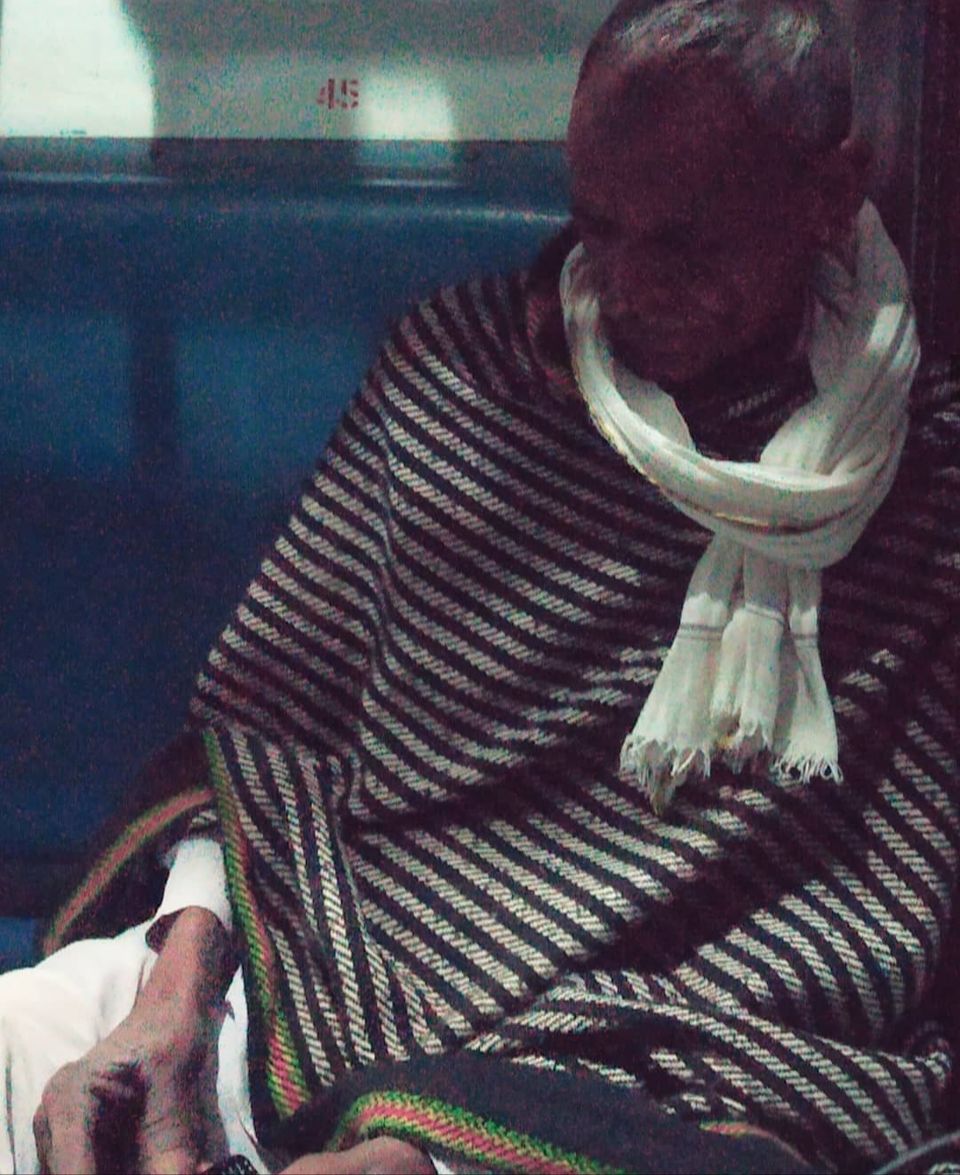 I woke up, he was unseen. It's better not to explain how, or the way I slept. It's not worth reckoning again. To say, barely 350+ people were there, or it felt so.
Mumbai - The city of realisations
Around 12 noon, in midst black and yellow taxis, paav bajis, I walked through the heart of Mumbai. I stood in a busy mumbai street, 100s of people walking all 4 sides,
it prodded in my head "you can take boy out of Bombay, but you cant take Bombay out of boy"
I had a friend there, went to meet him and after sideseeing, he broke my heart by saying he is leaving to Delhi and impossible to shelter me.
I found a better shelter in Lok Manya Tilak railway station. Courtesy to previous night's horrible journey, I slept in 
.0026 seconds.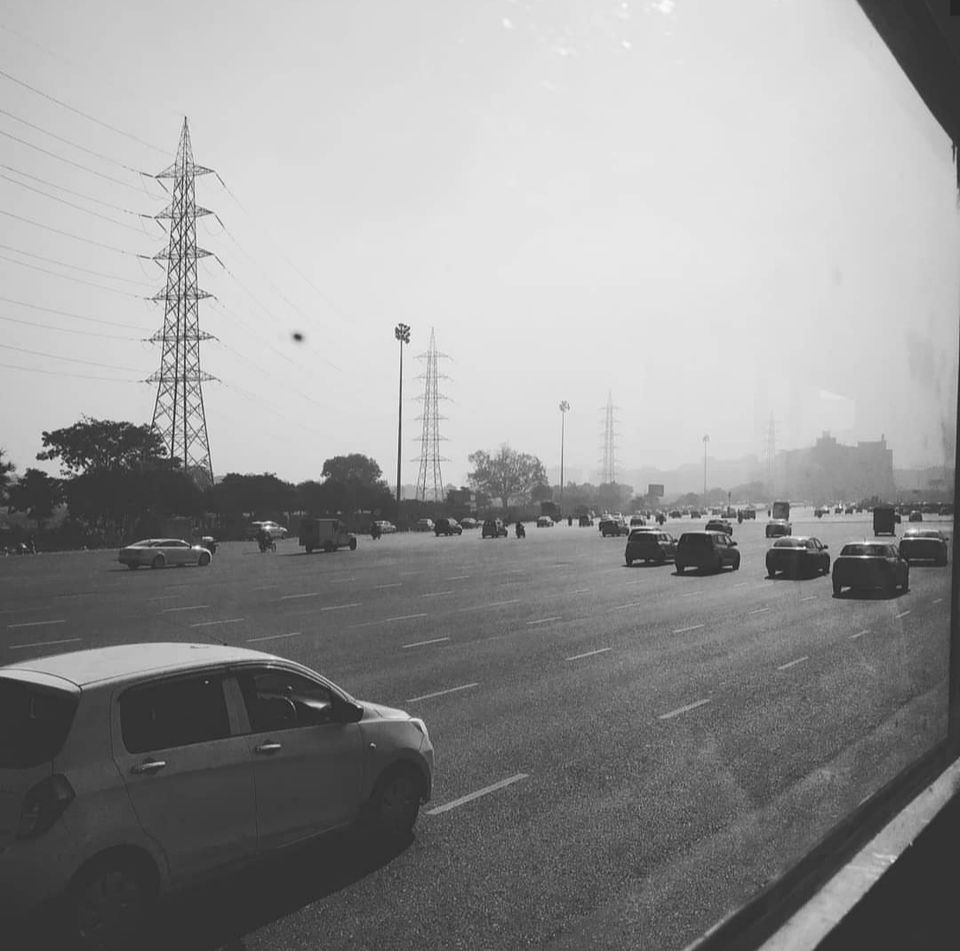 First job was to catch a train to Bangalore. I somehow managed to find a seat again.
*when you realise, even 10cm sq ft area as heaven*.
Had admirable conversation with fellow mates.
Another friend was waiting there for me, back in town.
Been to Nandi hills several times, but the fellow pal of mine hadn't. Took me to there, and in that scenic view, I stood for 15 mins. Hills never fail to excite me.
Through the eyes of hills, we are just Human, mere Human.
Are you in Bangalore? Never miss street food and night life. Banglore is the city where you can bury your feelings alive. Back to sleep again.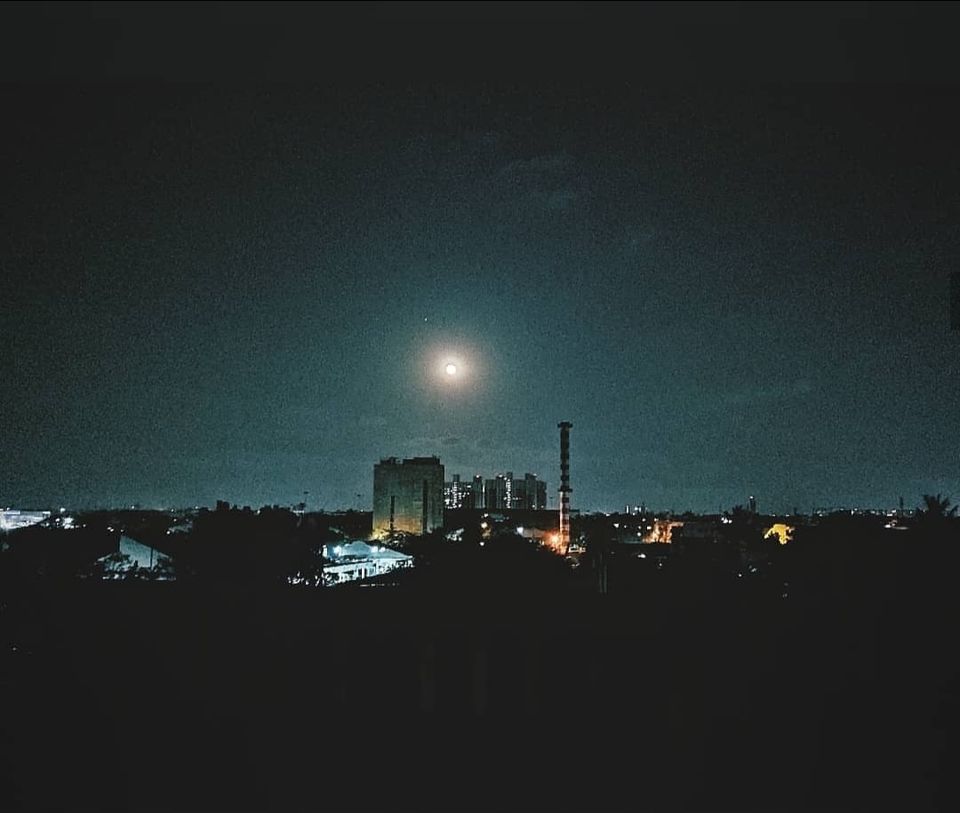 By noon I left to kerala. Trivandrum. My soulful journey's ending was approaching, with a heart of diverse and immense emotions, I was vivacious. I evolved. The decision I took wasn't easy, but risks are to be taken, not to be avoided.
Love
Happy Journey