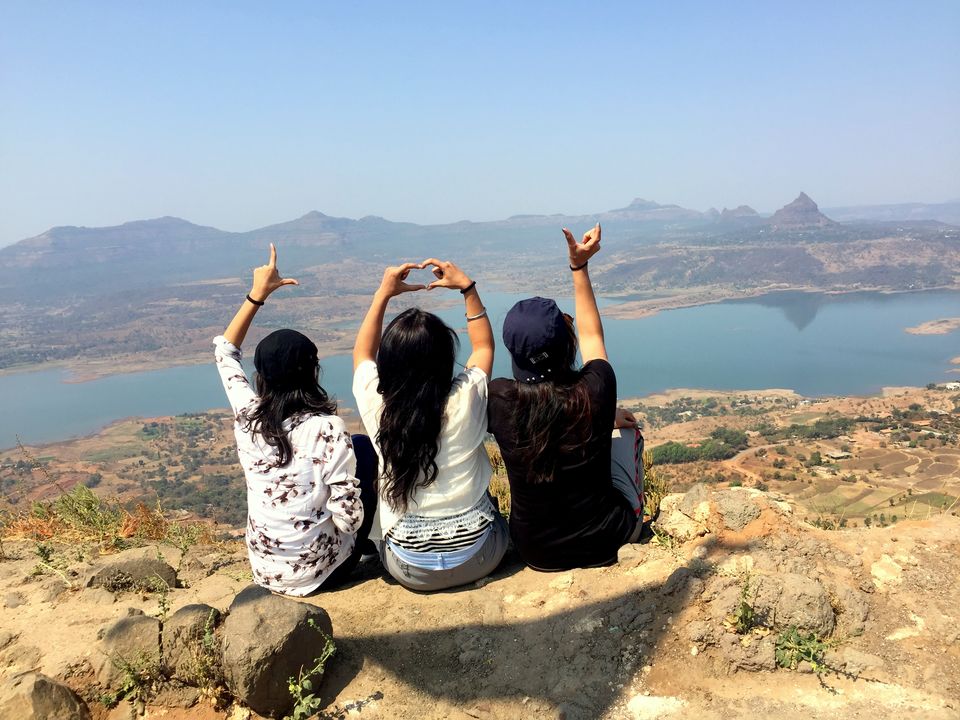 Tikona Fort
It's a hill fort in western side of Maharastra. Kamshet is the nearest station to reach this fort. It's around 60kms from pune. The real Marathi name of the fort is Vitandgad, but it gets its more famous name from the triangular shape it is built in.
After crossing several caves, temples and water tanks on the way, the route brings you to the edge of the extended parapet from where you can take in the fantastic beauty of the surroundings and great view. The trek is a fascinating one yet not very challenging, hence perfect for adventure enthusiasts and anyone can visit it easily.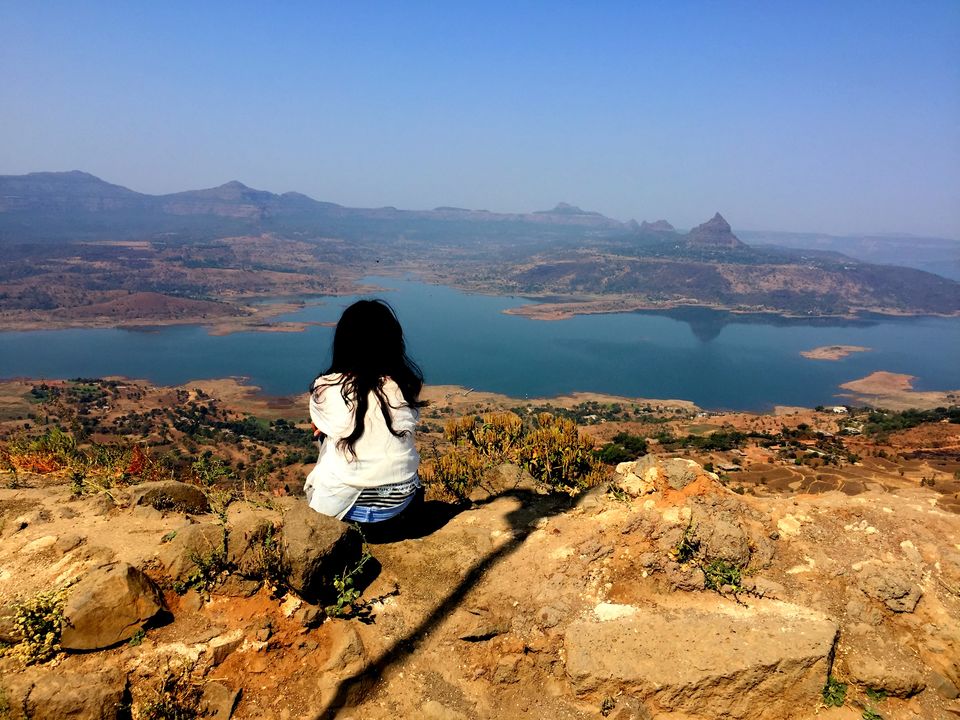 Someone has said very well: It's all about the journey not the destination. It's about the people not the surrounding.
When it's about the weekend, it's a time to explore, eat or chill out with friends in Mumbai.While looking for multiple options near mumbai for weekend gateway, we got to know about the Tikona Fort near Lonavala.
Fort seems look good while surfing and we wanted to plan for same day return so that was something perfect place for us.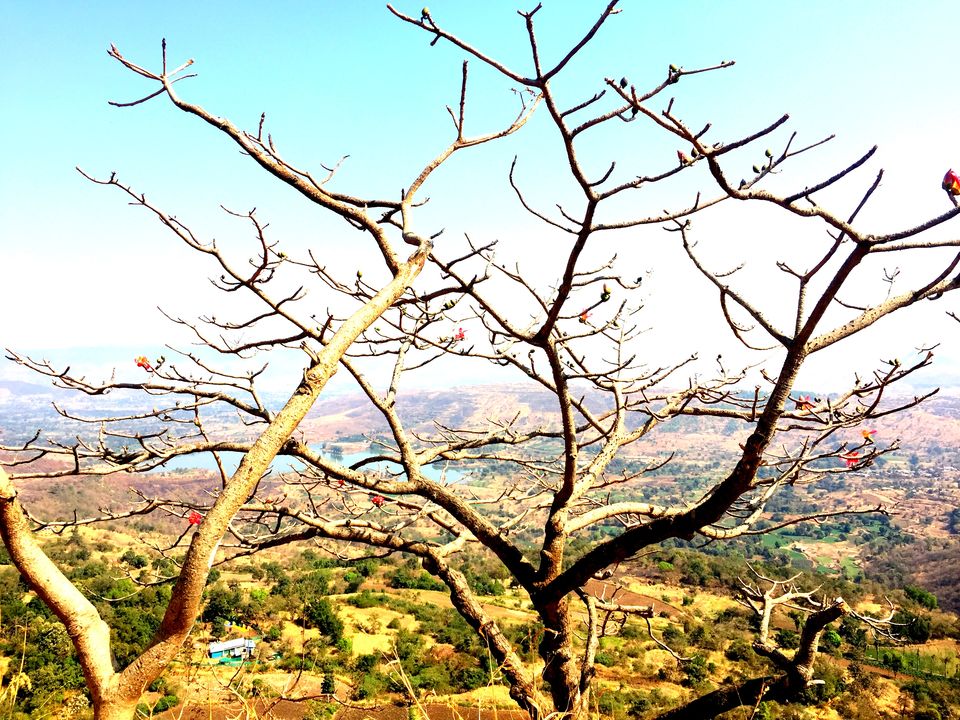 Being a explorer , I always prefer to go for a trek rather than picnic place with freinds, solo or with a group of strangers.
It was whole my responsibility to plan the trip properly to make sure all the new commers in the trip should get the proper time for trekking and we can easily get back to home by the night.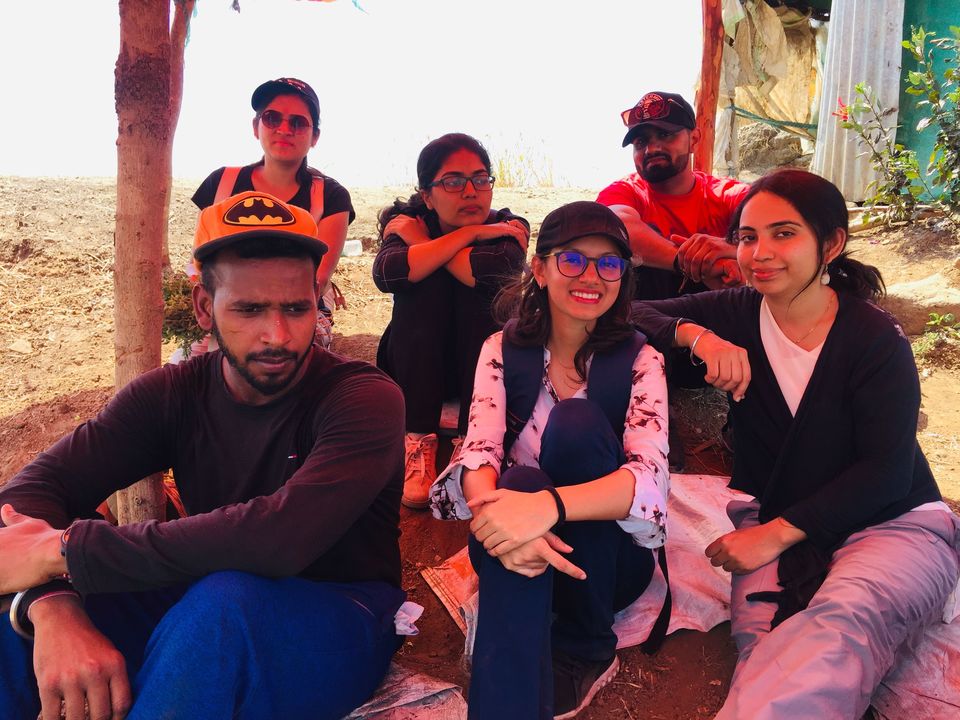 How to Reach
Reaching there is easy from Mumbai and Pune as lonavala is the place between both the cities.
Kamshet is the nearest station to reach this place. It is easily accessible to reach by train from Mumbai and pune.
Trains to take
As we are staying in Mumbai, there were couple of options (trains) to reach Lonavala.
Mumbai to Lonavala
We took early morning train from Mumbai to Lonavala.
There are multiple options available in trains (But make sure you book tickets at early stage) to avoid problem at the last stage. As we wanted to do the trekking in shadow, we thought of starting early from Mumbai.
Indrani and Intercity train are best options for Mumbai people to start off with their day. we took the Indrani express at 5.40 am from Dadar.
Price: Only 80 rs one way to reach Lonavala
It took only 2 hours around to reach Lonavala station. We reach at 7.50 to lonavala.
Lonavala to Kamshet
For reaching Kamshet you need to take local train in 5rs . There is a train at 8.20 from Lonavala for pune, which halt at kamshet
It will take 15 minutes to reach there. There is only one station Malavali in between.
It was around 8.40 and we were in Kamshet.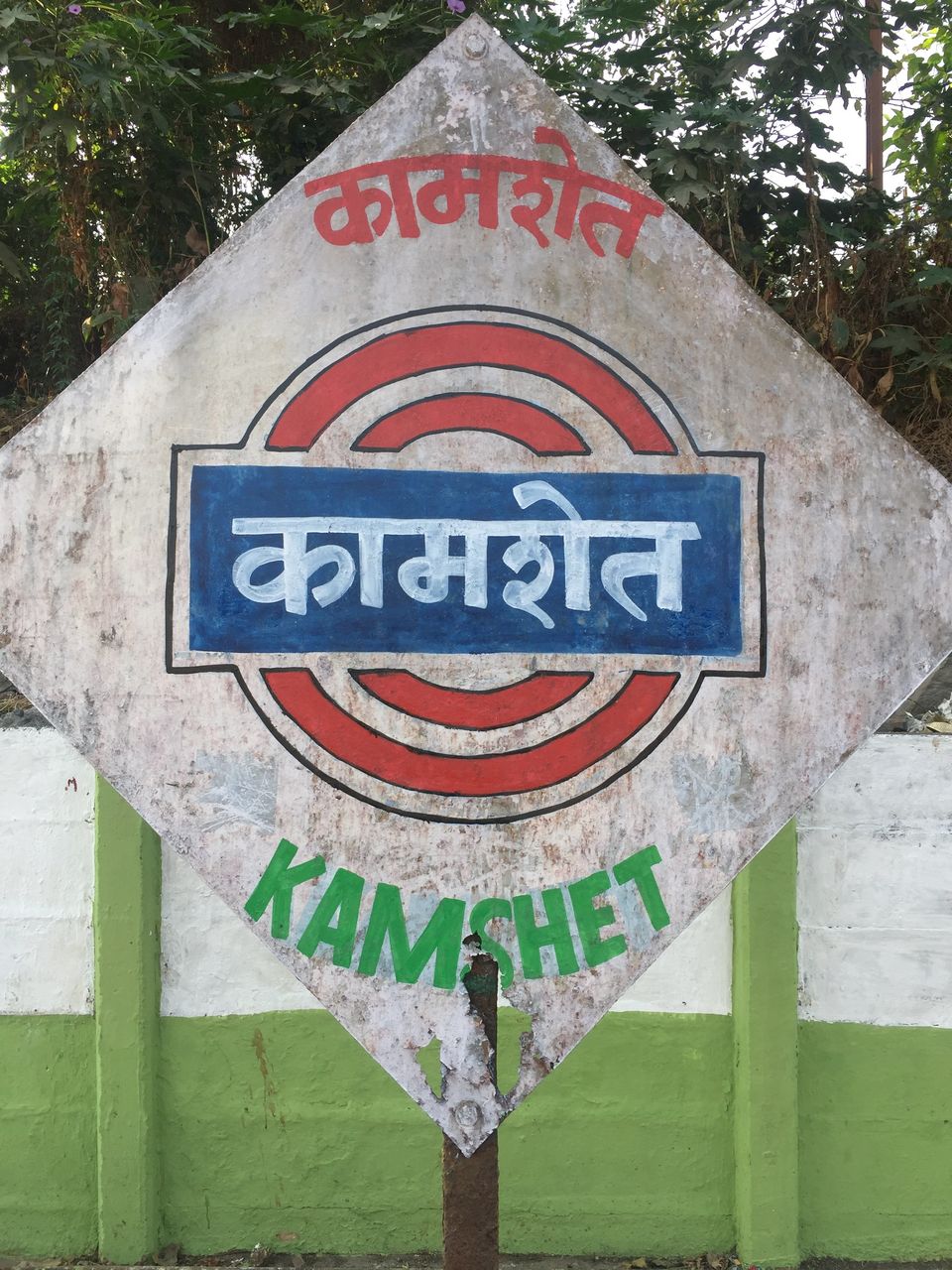 Reaching Base Camp: Tikona Peth
Tikona-Peth is the base camp to start the trek for the Tikona Fort. It is around 25 kms from Kashet. if you are in a group you can easily have booked jeep in advance which can pick you up from the station. It will take around 1.5 hour or more to reach the base camp due to ghat section in between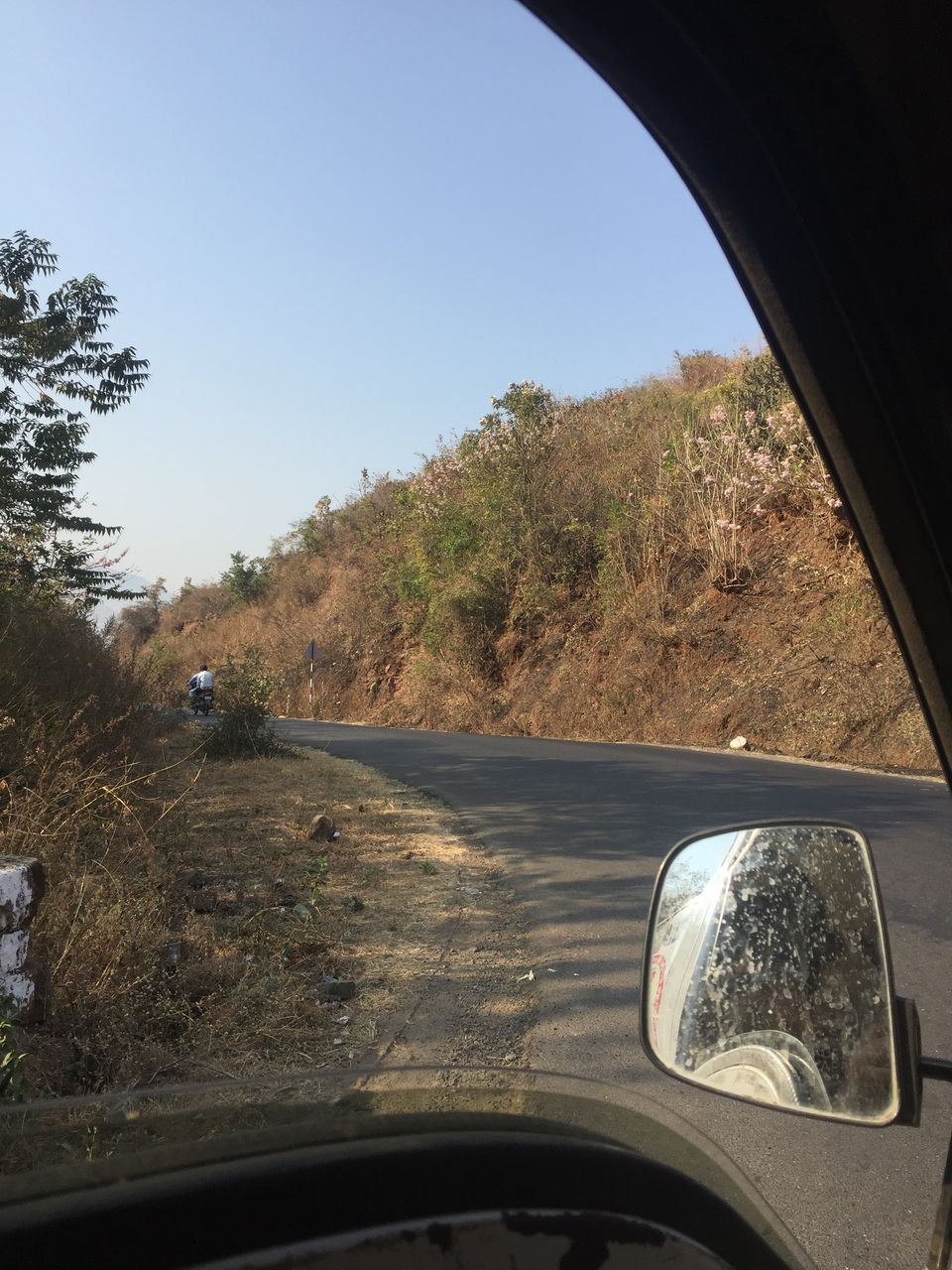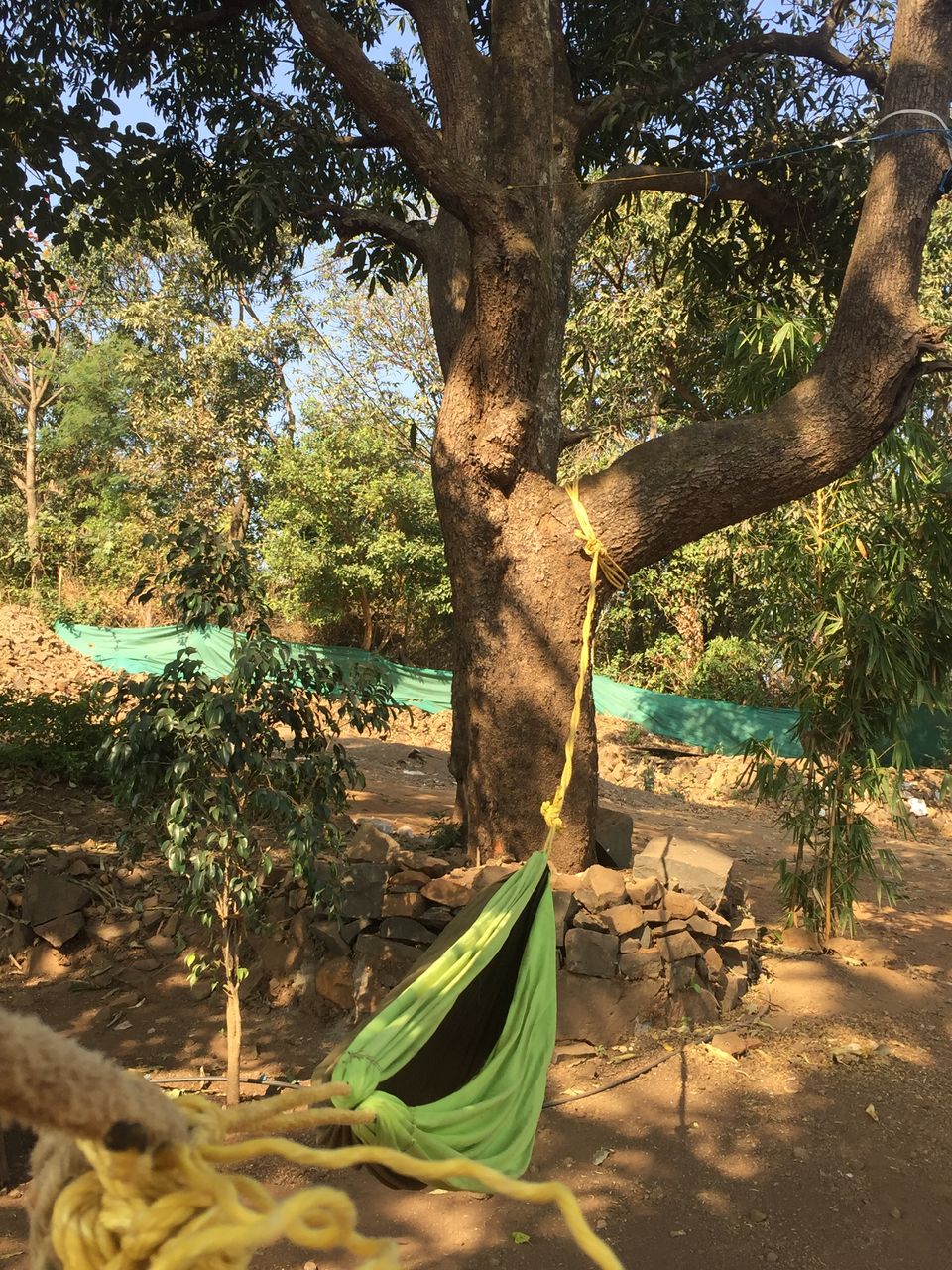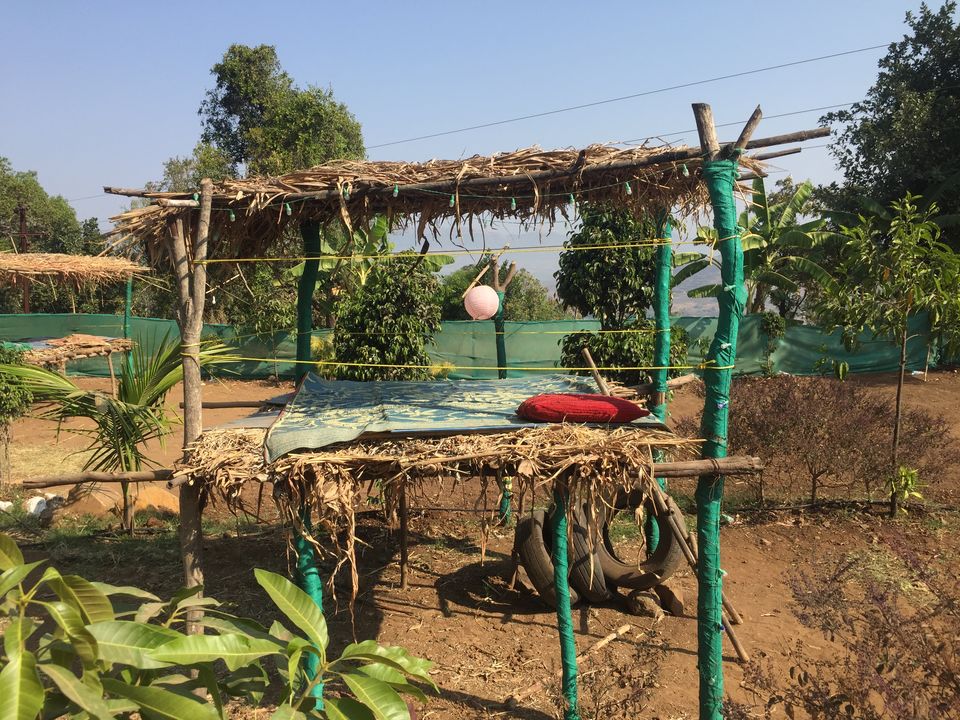 Journey started for trek
Once you are at Tikona Peth, ask the locals/cab guide or base camp people for the Tikona trek route. The hiking trail is around two kilometers away from Tikona Peth village. Depend on the sun rays and speed the average time to reach there is 2 hours only. (including breaks and photos to be clicked )
Being in a group where most of them are not knowing each other, we already have three groups in it. So funny it was like
Start point of a trek
The initial part of the trail is muddy with the small steep ascent.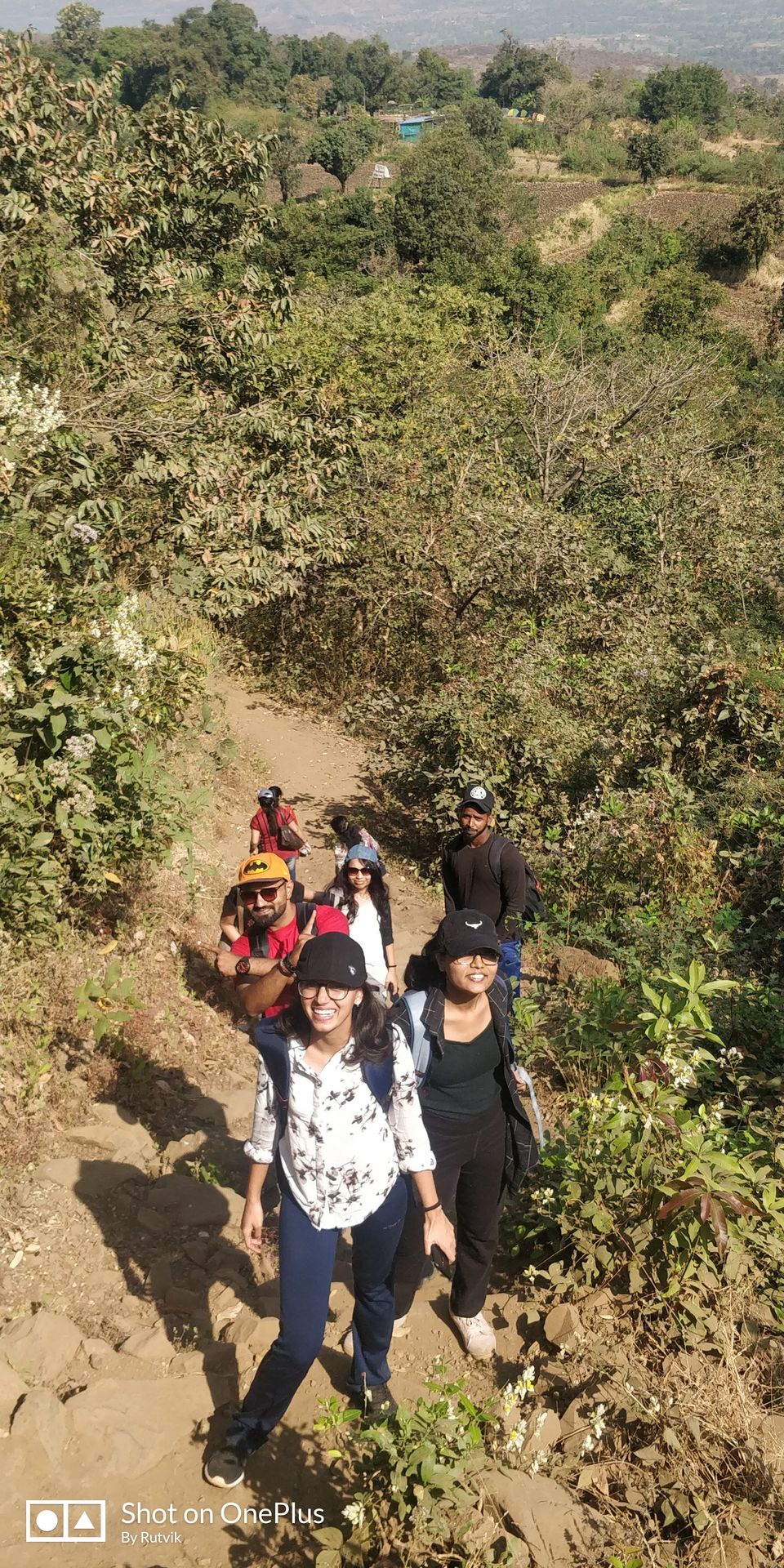 Keep moving ahead, there will be multiple breathetaking points where you can take so many pictures and love the scenes.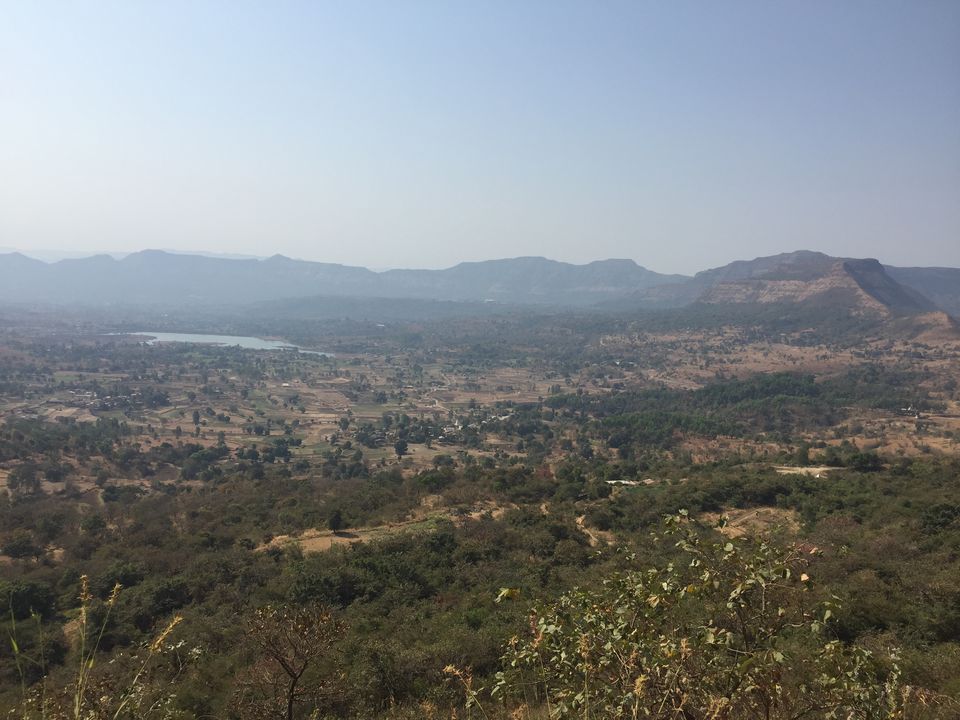 After 20 -25 minutes of trekking, you reach a small cave. From here the terrain is mostly flat. In case of monsoons, the steps are quite slippery .
Also, the steps to reach the place is newly constructed. Height of the steps are more usual than the normal one. It's quite obvious to have strain in your thighs.

These steps can lead you to the entrace gate.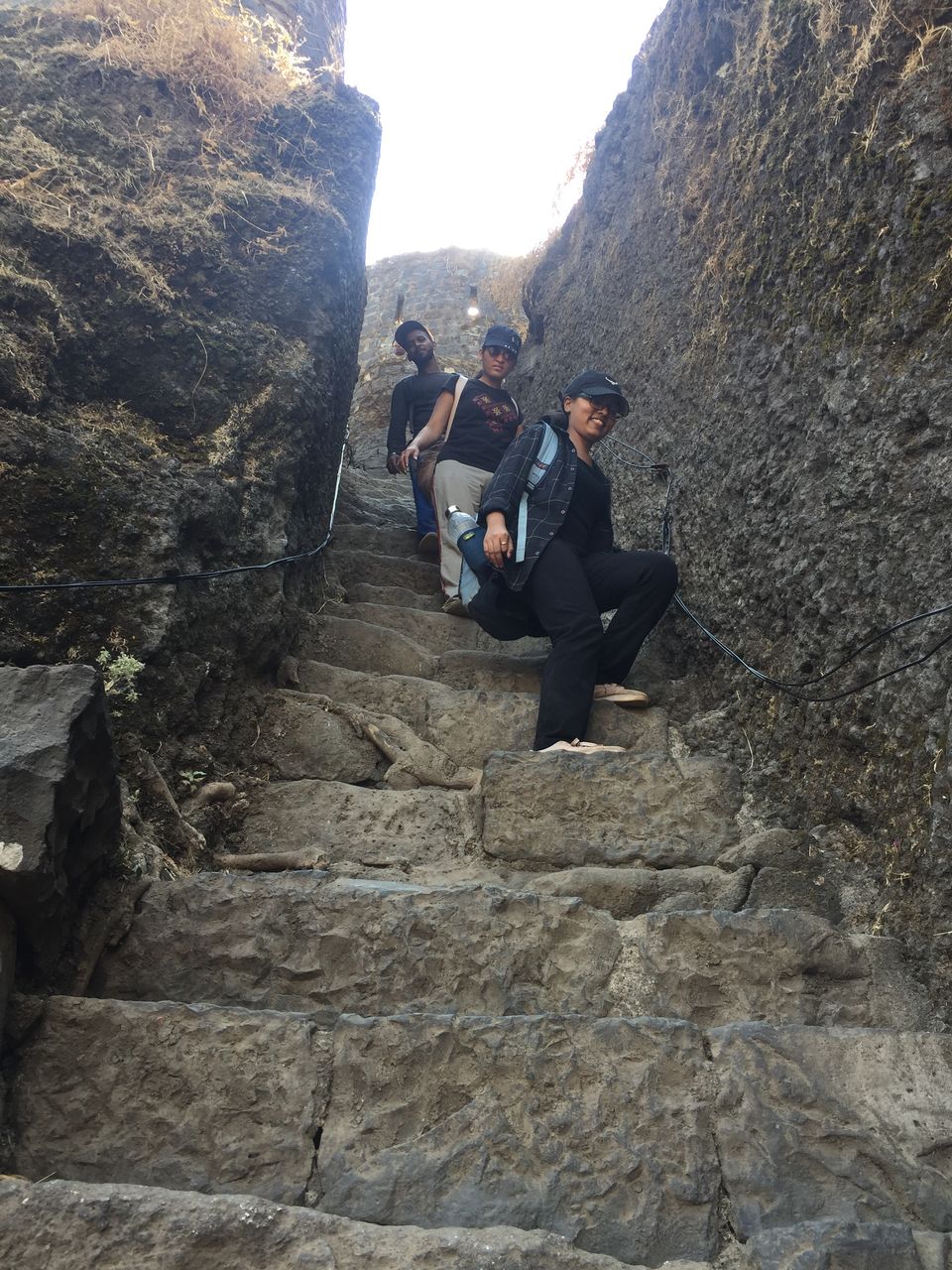 While walking towards the steps you will get beautiful view on your right side which covers whole of a pawna lake.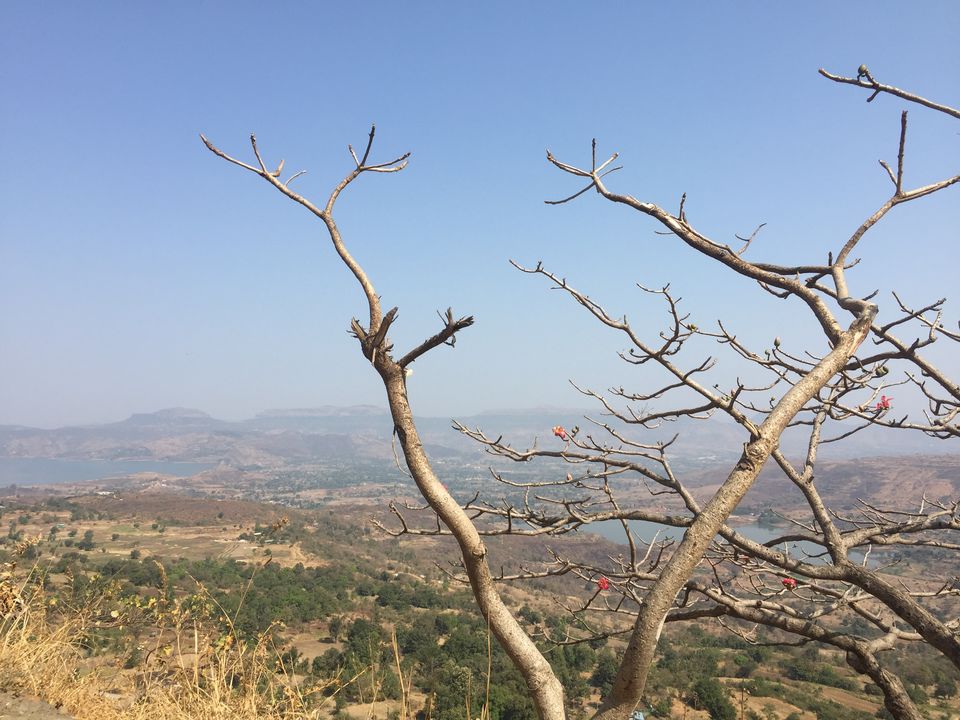 Points between the trek
Veer murti
The point shown in the image below is called as veer murti. One of the best view and trail (though the small one) but amazing one. Also, there are two local person who can offer you the water and cucumber to eat where it ends.
There are around 30-40 steps you need to climb to reach this point.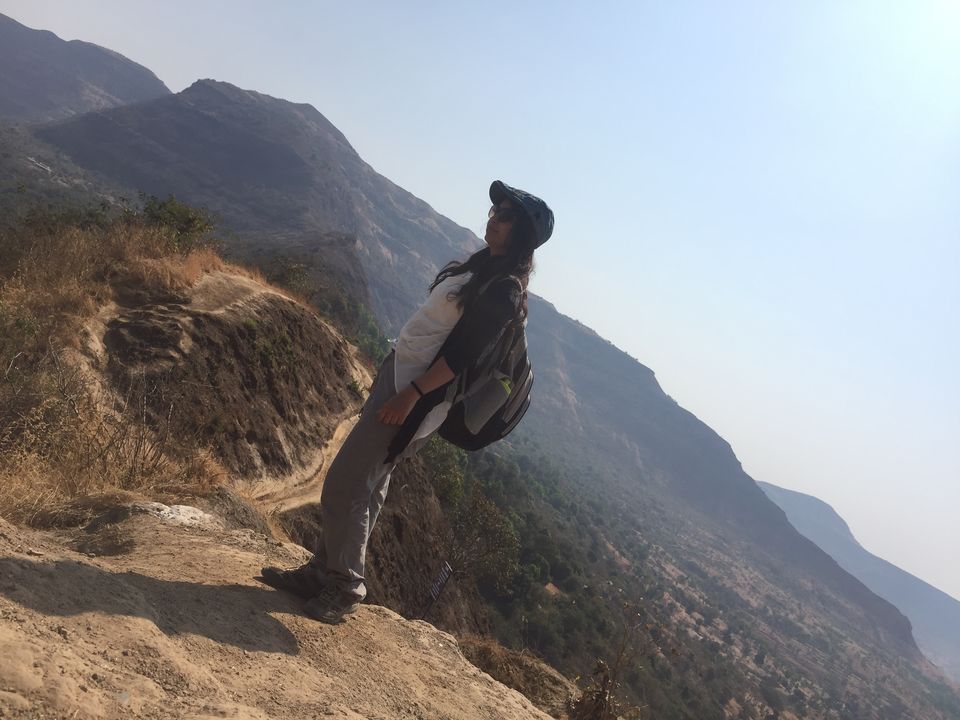 Temple
You will find the Hanuman mandir before you climb the stairs . Take blessing from god and continue your trails.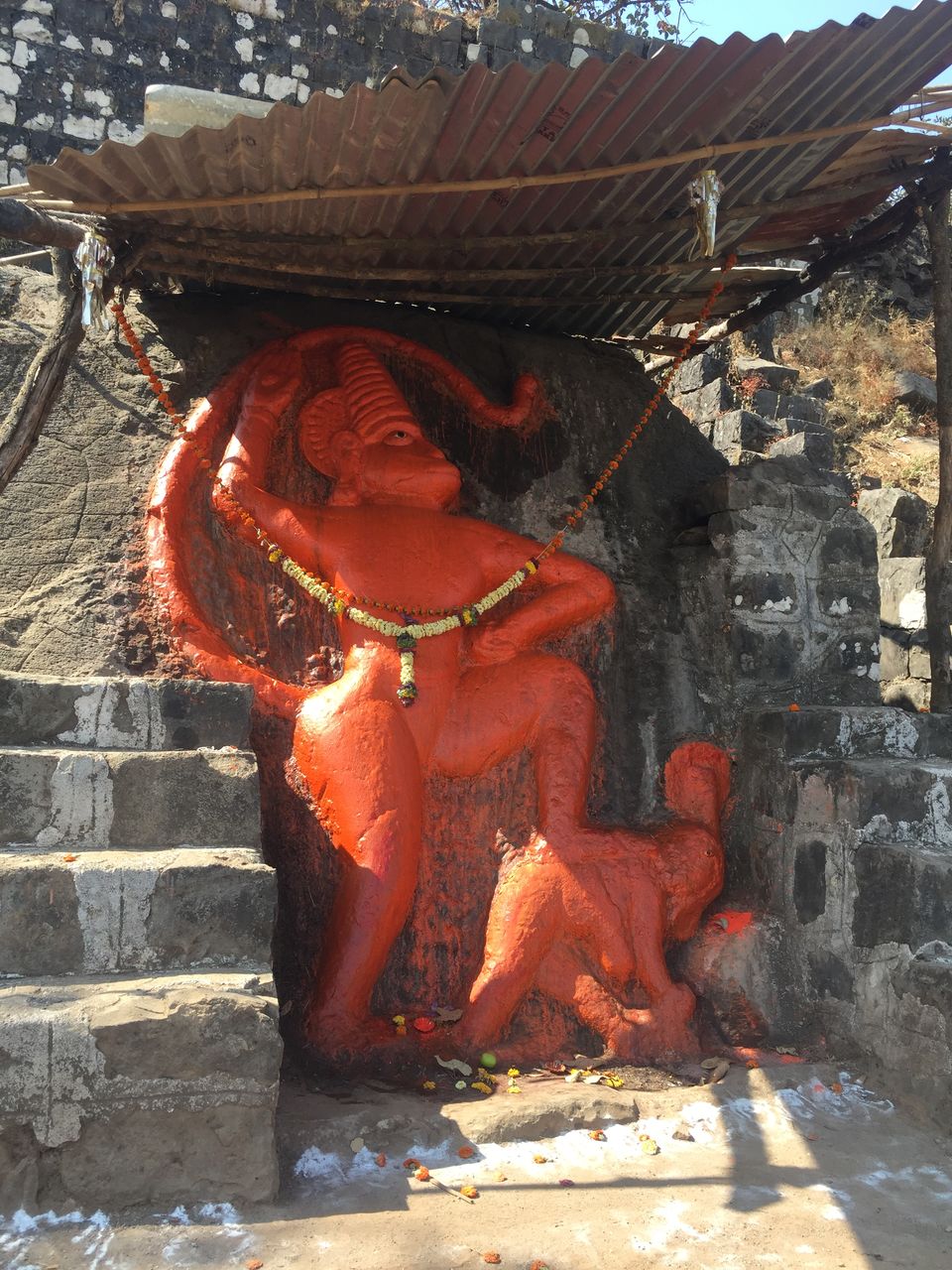 The route
There are multiple type of route you will get in between, some will be steep,few distance is easy and plane added with stairs afterwards.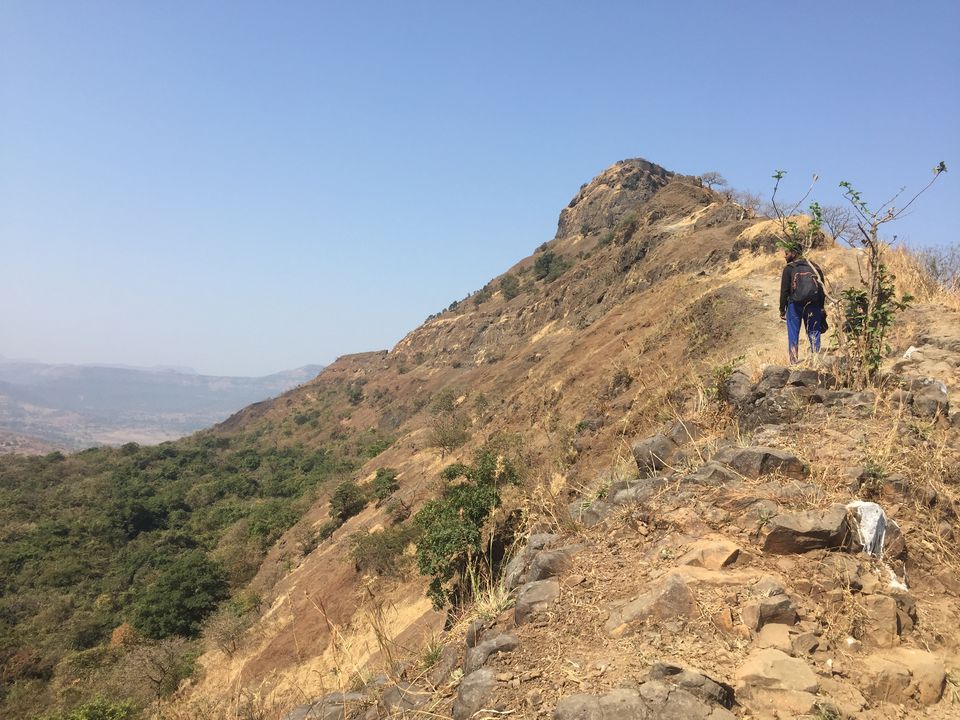 The break point
There are less points where you will get the stuff to eat or drink. Local people provide good Lassi and Lemon water which can easily protect you from dehydration.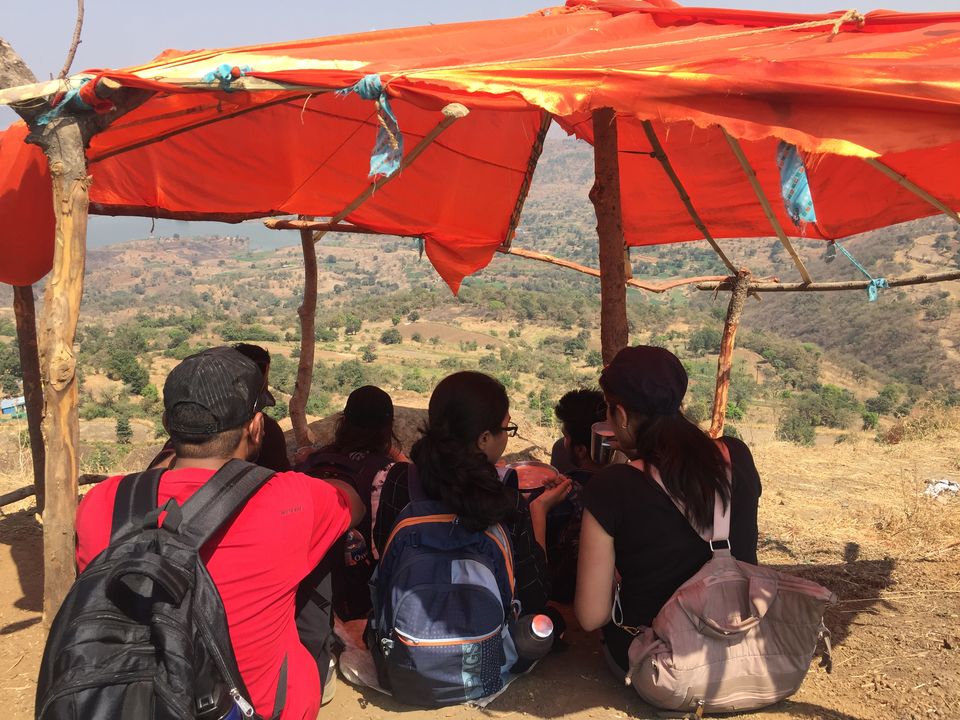 Pictures point
While coming back we had lots of pictures get clicked and it took us only 20 minutes to come back. It's simple easy to come down into the stairs.