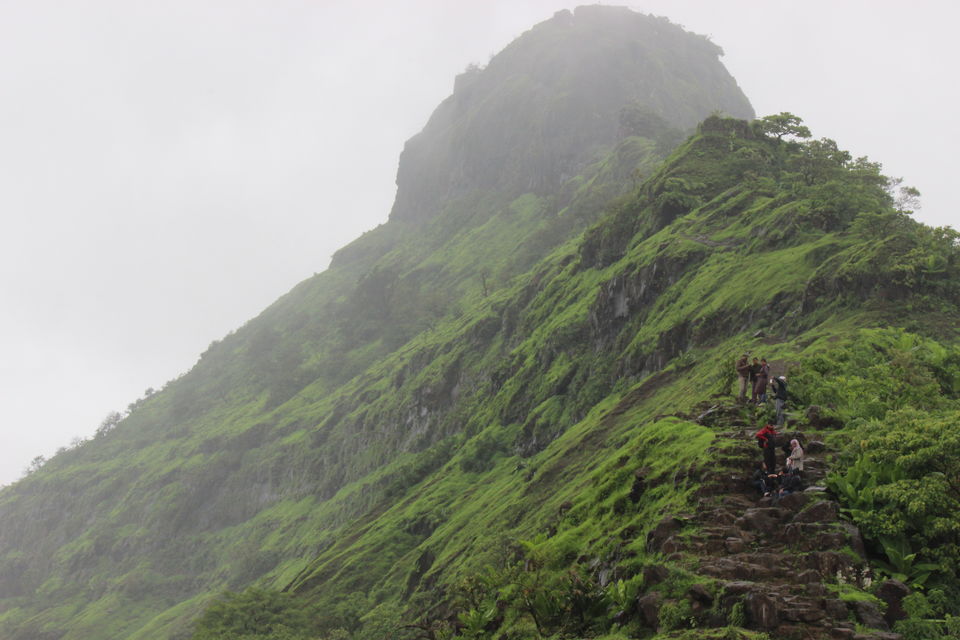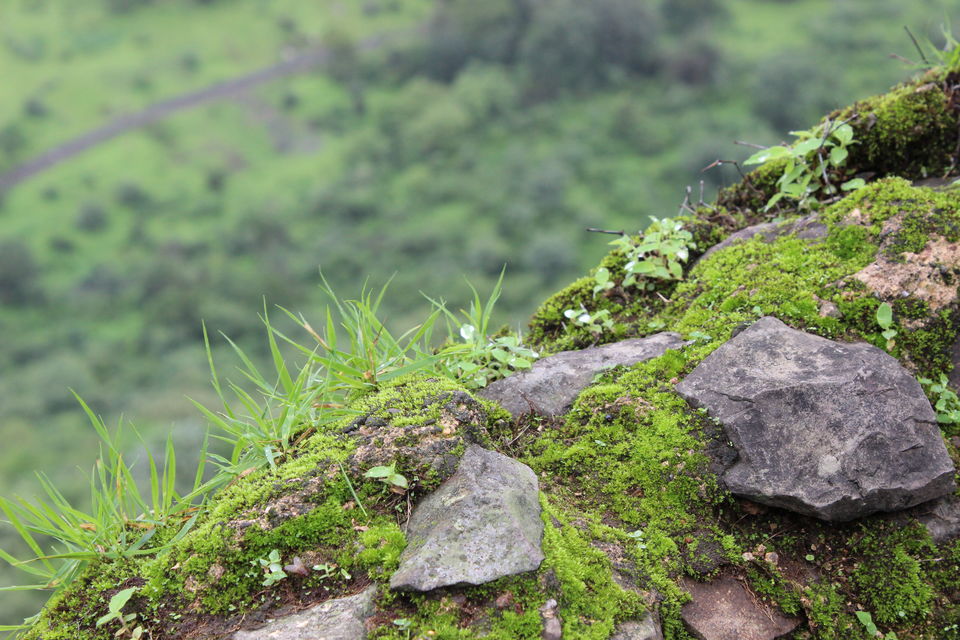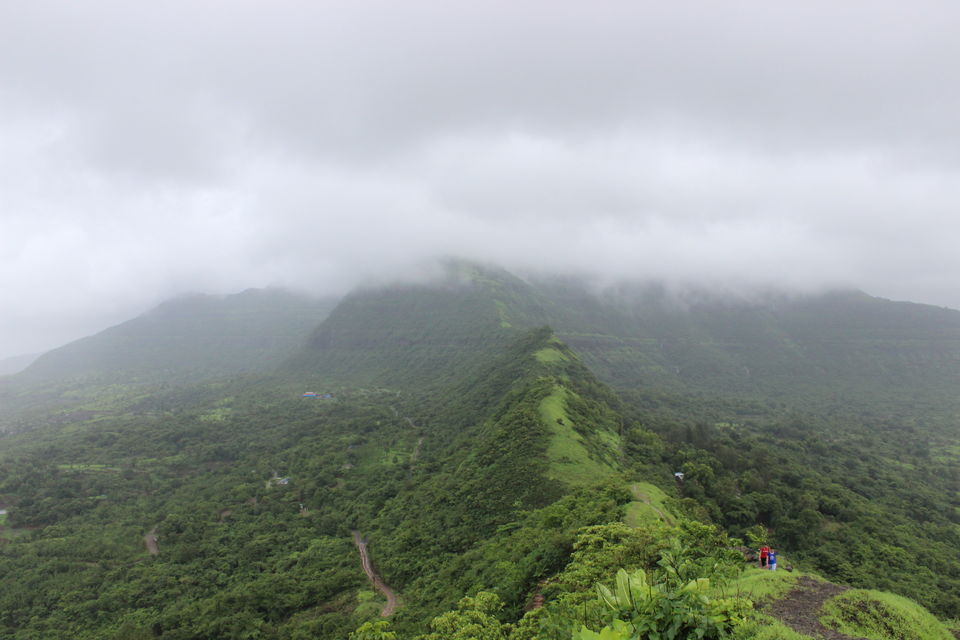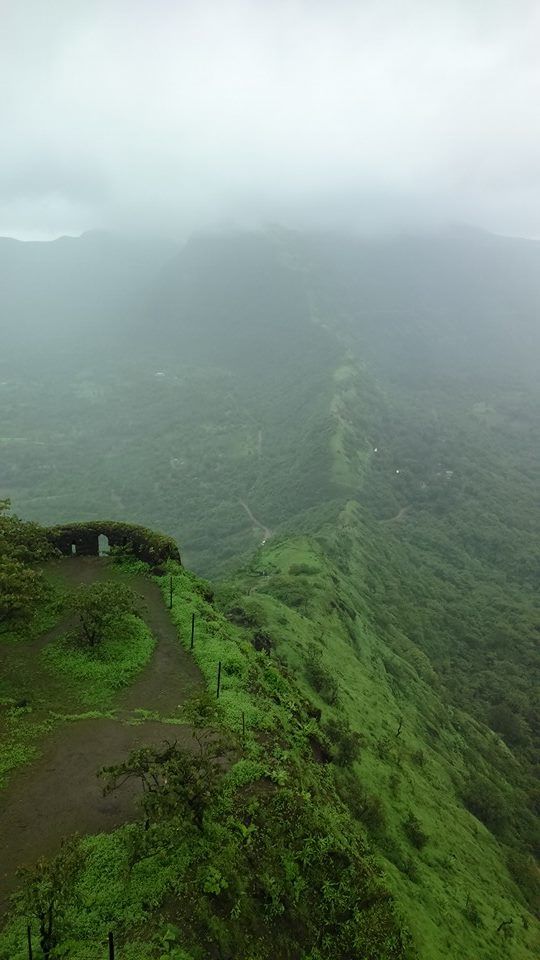 After long discussion with all my friends only five of us decided to go for simple one day trek near Lonavala fort called Tikona. We all were clueless about the fort because no one had been there uptill now.
On a bright Saturady morning of 19th July 2014, we decided to venture out for ourselves and explore he place. We took Pune -Mumbai Express Highway since the fort is located somewhere near Lonavala. Using Google maps as our only source of direction we set out for this exploration. The route to the fort was quite an easy task. After crossing the Lonavala Bypass road we just had to take a left to Pawnagar from the Lonavala police station, to reach the village of PawnaTo find route for this fort was quite easy. after crossing Lonaval bypass road need to take left to Pawnagar from Lonavla police chauki, then you get into village of Pawna. Once we reached here the fort was just 20 minutes away.
This mighty Fort lacks historical information unlike the many other forts present in the country. This fort was one of the prime forts which were included in "Maratha" Empire but the records haven't been filed well enough to prove its significance. This fort through the course of the Maratha regime was captured and seized by the Mughals for a short period of time until it was retrieved later. Like I mentioned earlier, the fort entered the Mughal hands under Adilshah and in year 1647 King "Shivaji" took it in "Swarajya" Maratha Empire. Later in "Purandar Tah" 63 Forts including Tikona went to Mughals but again in 1670 Shivaji broke all agreements and took back many forts in Swarajya. Then until King Sambhaji ruled this fort was a major influence to Maratha's.
Once we started with the trek we came up to one "Machi" which connects Sahyadri hill range and Fort. First entry to the fort is through a very small cave which was called as "Bhuyari Darwaja" which leads to the Guard tower which then opened to the Vetal Darwaja followed by a set of five caves and an idol of Hanuman "Chapat Maruti" killing devil "Panvati". On the way we can find the construction mixture which included lime and sandstone which was used to build the fort. There is a massive stone wheel located within the fort. This big stone wheel was operated with the help of bulls. This fort is preserved and maintained by a local organization "Shivdurg Sanvardhan" and it is a great step taken by them towards preserving cultural heritage. Then we reached the main and most guarded entry to Fort. Guarded by watchtowers and water tanks this entry is a small duct carved in stone with big steps and so is a tough path to climb. Thanks to "Shivdurg Sanvardhan" who put cables there to take help while climbing. After reaching fort one can see the expanse of the hill station and can feel the gush of the wind hitting one's face. That is exactly what I felt. This fort has highest no of water reservoirs which are still good and still holds much water supply. A temple of "Trambyakeshwar" with half destroyed "Nandi's" reminds you of Mughal attacks on temples. Comparatively smaller but yet you'll feel amazing after this experience and will fall in love with the heritage of this place. Overall it's a nice one day trek that I would recommend everyone to take.