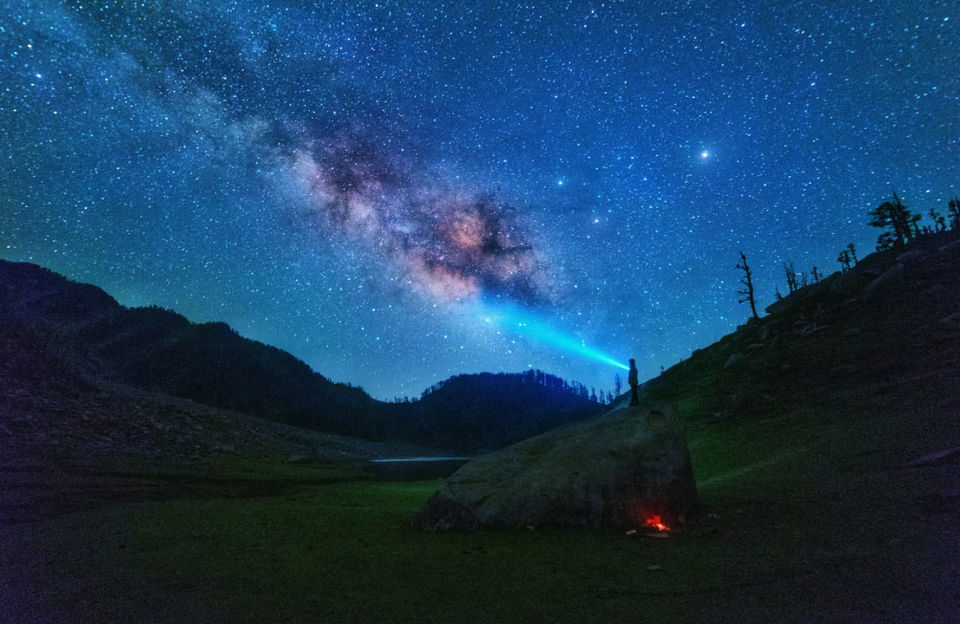 Awesome world cuisine: wood-oven baked pizza, Mexican tacos, sizzlers, pita breads and falafels at super cheap prices,a mountain village that can only be traversed on the foot and has no other way to commute (no cars no pollution)super clean air and amazing scenic beauty, vipassana camps and numerous yoga camps.....how does the above sound ????
.
A complete recipe for detoxification of the body, mind and soul. Away from the daily hustles of life in the lap of Mother Nature.....A backpacking trip to Dharamkot was spritually, mentally and physically so satiating that I would hugely recommend it to everyone ....
.
So we do this often, we travel to a destination as a couple and then go our different ways to explore the place as per our tastes and interest. So my husband is into photography , specially the night sky photography. While he had his plans of photographing the milkyway from atop the Triund, Dharamkot served as a perfect basecamp for the Triund trek and a perfect place for me to chill out as I am not much of a TREKKY person. So while hubby was on his way up the mountain and stayed there overnight for understandable purposes, I had a nice time visiting various cafes and bakery in this food haven, reading books and having random conversations with complete strangers.
.
Yes I forgot to mention Dharamkot has tourists from all over the world and I guess it is not that common amongst Indians yet as we passed by very few Indian tourists...so there are a lot of joints where you could just sit, chill out and have random conversations with strangers which again is a very enriching experience and for me its the biggest perks of traveling...a sneak peek into others lives and perspective broadens your owns!!!
.
The rest of the days I spent in Dharamkot were spent in learning how to make momos, having a few yoga and meditation session, doing a lot of walking and inhaling fresh air...in short having a complete detoxification of mind, body and soul. Mc'loedganj (which now is no different from shimla or manali now) is just a few kilometers from Dharamkot , u can take a walk downhill and reach there for shopping.
Best part about Dharamkot is you cannot take any vehicle up there and hence it still maintains its charm and freshness.
And this was my extravagant grand finale to my food and soul quest in the village underlying the mighty Dhauladhar!!! Mexican tacos at Evergreen Cafe was the most amazing thing I had..perfectly baked and served with butter rice...other must try's Family pizzeria wood over baked pizza and falafel and pita at Buddha Cafe. Also, do not forget to try the special drink lemon, honey and ginger in warm water...its a must have and you will get it almost everywhere.
So the key takeaways for planning for this trip:
1. Travel to Dharamshala in recliner AC buses that you can get from Anand Vihar Delhi. Take a taxi from Dharamshala to Dharamkot.
2. Dont take your own vehicle uphill, as that is the main reason that our hills are getting spoiled.
3. You can get a number cheap homestays, we stayed at Jagatram Niwas. You can get many cheaper option-if you reach there and explore instead of booking in advance.
4. If you are planning for a trip to Mc'loedganj or Dharamshala shortly, goto Dharamkot instead, you will thank me.