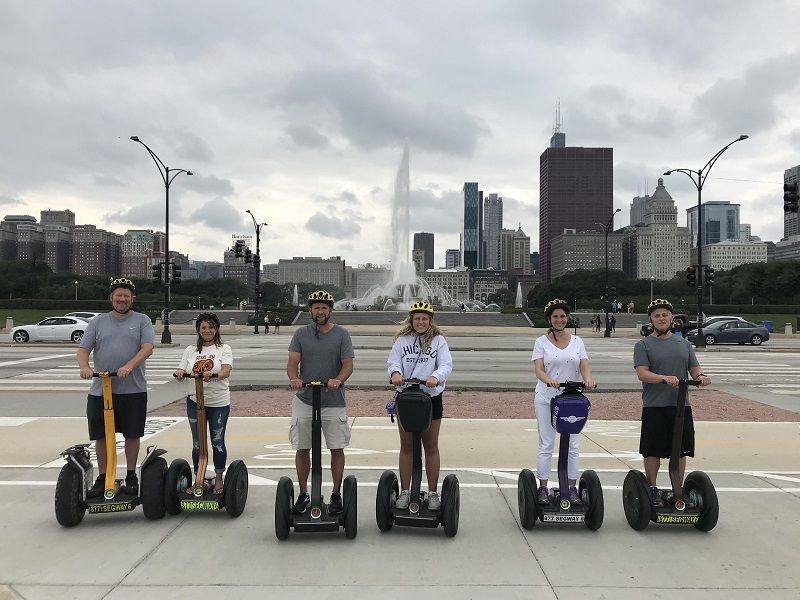 Of course, riding a segway is fun. The fun doubles when you are at the Chicago Segway Tour. Lots of exciting places are there to meet the thirst of your travel. On the other part, riding the two-wheel vehicle creates a fascinating situation. If you can keep balance, the entire trip would be exhilarating. But at times, people are unable to ride the vehicle safely. They fall on the ground, and the situations become horrible. However, getting some precautions can help you out to deal with the problem.
A couple of tips here would make the ride smooth for the first-timers. So, go through the last part of the article. Get the ideas for Chicago Segway Tour with a safe and happy environment.
Riding the two-wheeler
The first issue is to learn to ride the segway. Being a two-wheel vehicle, it needs to get a balance. The travel guide can help you learn the balancing. When you can keep the balance correctly, you can get immense pleasure in the trip. So, get some pre-ideas before you ride on the Chicago Segway Tour.
Safety precautions
When you are on the Chicago Segway Tour, you need to get some precautions too. The precautions require using a helmet, wearing safety gears and right attires. Though the operation of a segway is not tough, without precautions, you might be in trouble. The best idea is to seek support from the Chicago Segway Tour authority or you can use safety pads in different parts of your body too.
Start slow
The entire Chicago Segway Tour is enjoyable. But you need to wait to derive the fun. Never rush before the trip begins. Some of the tourists are too much excited. So, they cannot stop them from rushing at the beginning of the journey. Thus, you need to move slowly when you begin. Start the vehicle slowly until you adjust with the team and paces of the vehicle. Once you are familiar with the speed, you can naturally keep driving the vehicle.
Pay attention
While riding the segway, you need to focus on two aspects. First of all, you need to pay attention to the vehicle, and secondly, you need to focus on the sights you pass by. If you only keep the focus on the driving, this is not possible to enjoy the Chicago Segway Tour. Get some ideas from the tour operator in this regard.