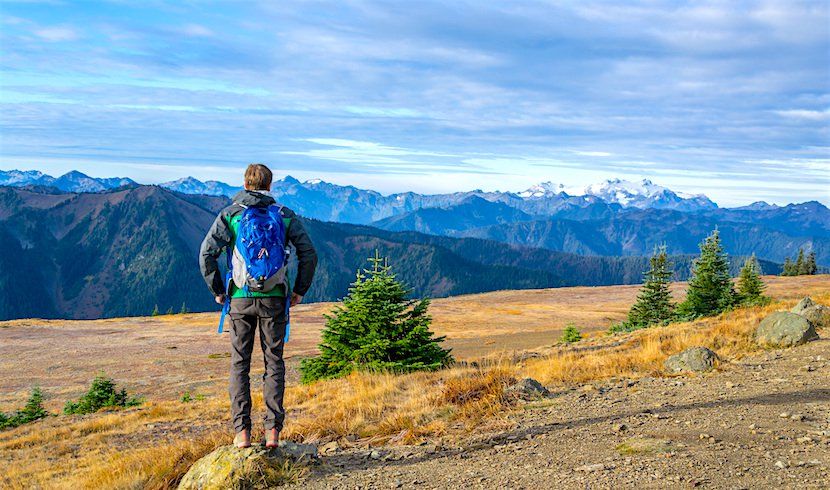 Picking the right backpack is an important part of any trip. Too big, and you'll have too much extra weight. Too small, and you'll never fit anything in. Pick the wrong material, and your stuff will be soaked in the rain. There are so many options out there that it can be very confusing.
I spent a good hour picking out my first pack, and that was also after hours of online research. That research paid off: my backpack has lasted me 8 years so far and still looks and works just as well as it did the day I bought it. I have no plans to switch anytime soon.
There are many backpacks in the world and even more places where you can purchase one. I've tried, seen, and experienced many backpacks over the years. I know what works. So in order to save you hours upon hours of research, I'm going to lay out all the good qualities a backpack should have, so when you find one that matches these criteria, you can simply purchase it knowing it's amazing and going to last forever.
Suitcase or backpack?
I hate suitcases. Despise them. Your luggage is going to get thrown about and piled high on buses in random countries. It will get used and abused, and it's simply hard to walk up hills and stairs with your suitcase bump-bump-bumping everywhere. Suitcases are a pain in the butt.
Suitcases are great for weekends away or if you'll be staying in one place for a long time. But if you are moving around a lot, it is far better to have a backpack. Backpacks are simply more versatile. They're easy to carry up stairs and pack into tight places, and overall, they just make life simpler. I don't need to pick them up when getting on the escalator. I can just walk on. Simple. Easy.
Even if you are only going on a two-week trip, I still suggest ditching that oversized, heavy suitcase. Backpacks just make more sense, which is why this page is devoted to them and not suitcases.
Here is a guide on choosing best waterproof backpacks guide.
Note: If you have back problems and can't use a backpack, a smaller suitcase with wheels and a long handle can be a good substitute. It will still be difficult carrying it up and down stairs, and annoying as you roll it across uneven sidewalks, but there are many companies (those listed at the end of this section) that make fairly good and lightweight travel cases.
How much should you spend?
Backpack prices depend a lot on size, fabric, and brand. Most backpacks cost between $99–300 USD. The medium-sized store brands generally cost around $199 USD. Store brands are cheaper than big-name brands like North Face, Osprey, and Gregory.