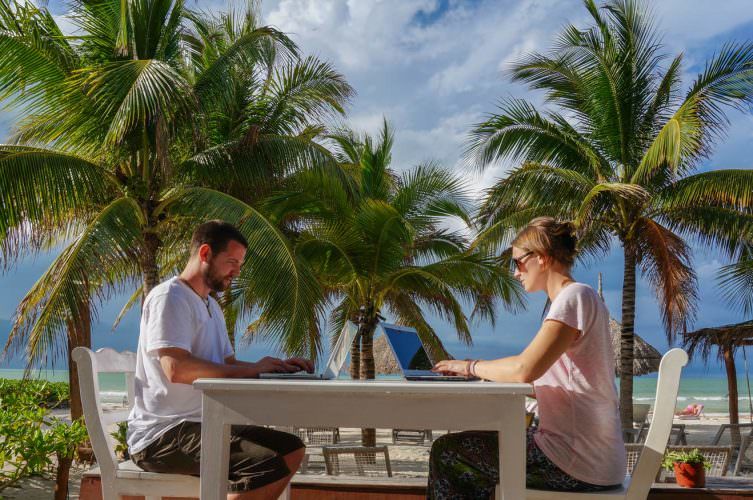 If you're the kind of person that absolutely loves to travel to new places or even travel to the same home away from home that you've been visiting ever since you've first gotten there, you probably know that in this day and age it is possible to live off of traveling.

Traveling is great if you like changing the air constantly and getting the freshest batch across multiple states or even continents. There are some tips that you should consider if you are going to start living through traveling and you will no longer have a stable domicile (or if you will be gone from home the majority of the time). Check out these tips that you would otherwise discover yourself but much slower and at a far larger expense.
Pack light
Yes, this one is a no brainer, but it's important to be mentioned every time the chance reveals itself. Pack light and get a big backpack that will carry all of your goods. Don't stretch to multiple bags as extensive traveling will make it a torture. Check out some YouTube guides on how to pack efficiently so you can store all kinds of things in a single bag without them getting damaged. Also, get one of those bags that opens like a suitcase. It will be a lot easier to get something out even if it's at the bottom. Also make sure to apply the 1 -1 rule which is that every time you buy something new and want to put it in the bag, you have to take something out in its place. This will not only help you maintain luggage at just one bag, but will also help you manage your expenses since you will be much more careful with what you buy.
Get a storage unit
If you're going to travel to the same place over and over, it might be more efficient to just keep a storage unit secure so that you will always have the necessities at the ready without having to constantly carry luggage around. If you spend half your time in a cold place you can use a storage unit to store winter clothes and a few other things like skiing equipment (if you're going to a ski resort) and such.
Cook your own meals and use AirBnBs
The AirBnB service allows you to stay in people's houses for a really good price. The best part about it is htat they come with a kitchen where you can prepare your own food. Doing so is a lot less expensive than going to the restaurant three times per day, and the actually accommodations will cost less too. This will definitely make your trips easier on the budget without taking away from the enjoyment.