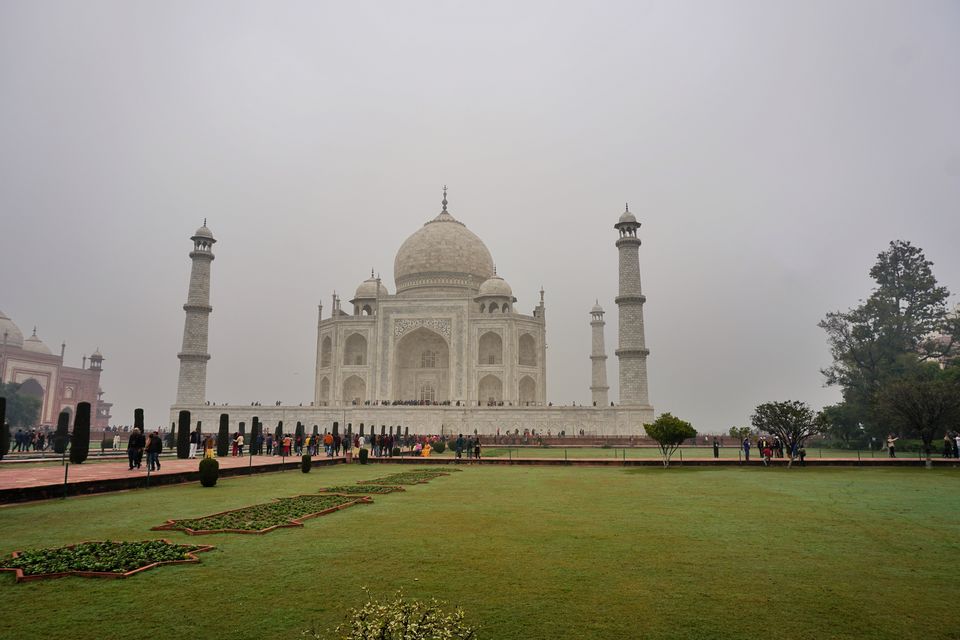 Well it's TAJ MAHAL!
It is very crowded and touristy! How else can it be as it is one of the seven world wonders and what a WONDER!✨
A sheer 30 thousand people visit this marvel every single day and these numbers double during holiday seasons. ✨
Irrespective of the season and numbers lemme give you few tips to make your experience as magical as it deserves to be at Taj:
-Book your tickets online in advance. This saves you at least 30 mins at the venue and you get to choose your entry time.
-You will have 3 hrs from your time of entry and will be charged addition if you extend. Ticket price to see the Taj complex and Mausoleum is Rs.250 for locals and different prices for SAARC and other countries ( I feel it's too low for this spectacle)
-Hiring a local guide will ensure you get the facts right, contribute to their community and will have a photographer at hand to help you with few clicks
-Don't carry any tripod, posters, liquids or food items with you as these are not allowed inside and you have plenty of drinking water fountains at every corner
-It's so huge that irrespective of the numbers you will find patches without people for photos. You just have to look for it. Try different perspective. (Like this one ☝️)
-Sunset and sunrise is the best time to visit Taj. I would say come back during this time so that you already know what to expect and where you would want to spend your second time here with just the ticket for the Taj Complex excluding Mausoleum.
✨
Have more questions? Ask away in the comments below! .