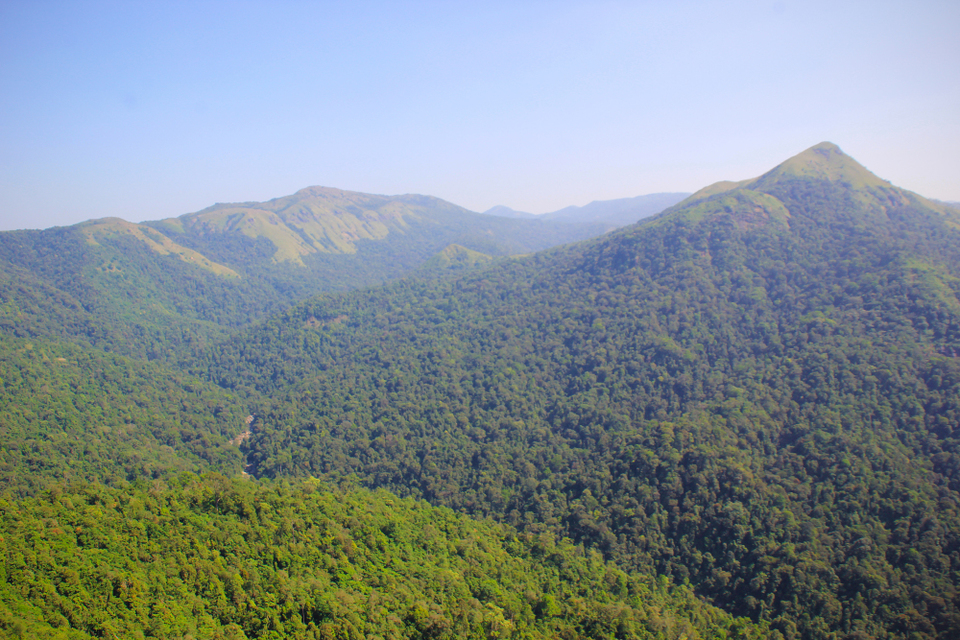 This story is about the time my in-laws came down to Bangalore to celebrate our famous Indian Festival named Diwali with us. They were going to be with us for a little more than 15 days and it went without saying that we would want to take them on a tiny holiday somewhere close-by. I'll admit, planning this trip proved to be quite challenging since my in-laws themselves are quite well traveled throughout India, trust me when I say they have seen the best of it.
So after a lo......t of digging, spade work and maddening the locals I know with numerous questions, I managed to make a plan that I felt would be suitable for my in-laws. It went something like this -
No. of pax - 4

Duration - 2 nights 3 days

Budget - Since we were with the parents, we decided not to have a budget and just go with the flow. Just for info - Stay + Fuel + Toll + Food + Local Spice & Tea/Coffee Shopping for 4 can cost close to INR 20,000

Season - Beginning Winters, Peak Season, Day - 31° Night - 16°
City of Departure - Bangalore, Karnataka

End Destination - Sakleshpur, Karnataka

Mode of Transport - Car : Honda City

Driving Distance - Bangalore to Sakleshpur - 225 kms Including detours to visit 3 other spots - 300 kms

Food Preference - Pure Vegetarian in Pure Vegetarian Restaurants, very easy to find in these areas
The Route looked like this...

Although I spent a week talking to people, reading blogs & every possible article I could find on the internet and only then adding the most recommended spots to my plan; it didn't seem enough. There were things I wasn't aware of and hence wasn't prepared for. Here are 5 facts I would like to point out to those of you who want to take this same route that we did -
1. Google is deceiving, so keep room for alterations

The information I found after scouting almost all of the relevant topics was half baked, the maps are misleading and the pictures that I saw of some of the locations were highly glorified. So if you know / find any locals before you leave or even after you reach, inquire whether these places are worth going to. Hotels usually have packages that they will promote, but home-stay owners & restaurant staff will have real information to give you. If you are self-driving (which you will have to in these parts) please ask for directions along with following the map. The locals definitely know better than Google.

2. Some Monuments have an endless flight of stairs, so have a backup plan if you're not up for it

You have to walk up 700 stairs to reach the magnificent Bahubali Statue at Shravanabelagola. They try to sell you socks claiming the rocks will be hot, but I didn't really find it necessary. Similarly, there are about 200 steps to the top where Manjarabad Fort is located. Luckily, my in-laws are in great shape for their age and their determination is so strong that they managed it all with very little discomfort. Although, at Gomateshwara (Bahubali) you will find dolis (small carriages) to carry you up in case one can't do it themselves and it'll cost you about INR 200-300 per head, but you won't find such provisions at the fort.

3. Home-stays located in Estates & Farms are as good as staying in a Jungle