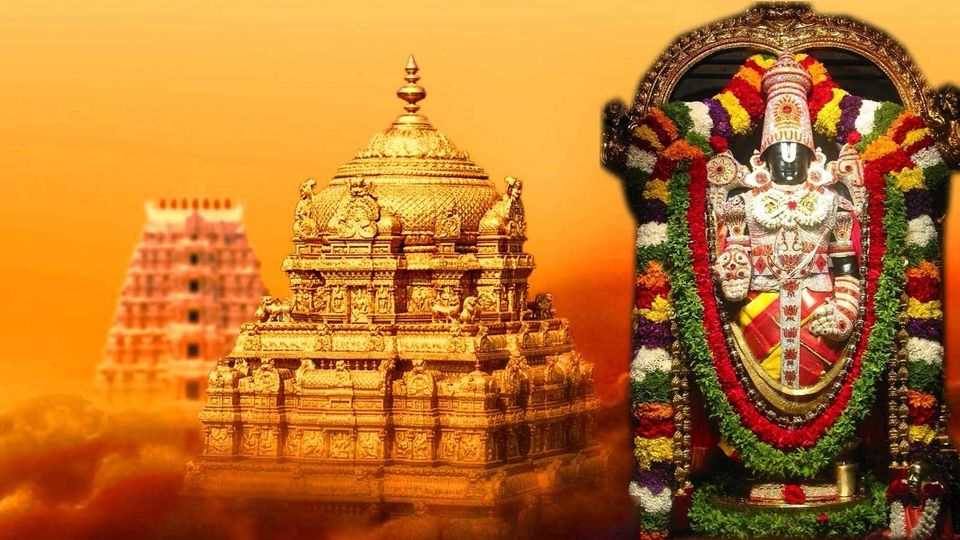 Tirupati, a famous city located in Chittoor district, Andra Pradesh and needless to say popular Tirupati Balaji temple is the center of attraction, one of the richest temple in world and a place of historical significance, located on the top of a hill called Tirumala and town is at foothills. There are seven peaks in Tirumala hills which are considered seven hoods of Adishesha, majestic serpent on which Lord Venkateshwara is seated. The pose is expresses as 'Ananta Sayanam' which means beautiful sleep. Apart from sacredness, Tirupathi is well known for natural scenic splendors. The road driving to towards Tirumala is awesome, One can enjoy the twists and turns, lush greenery, thick forest surroundings, sizzling blow of breeze and refreshing scenery. There is no word to describe its beauty or any attempt would dampen its amazing beauty. One should have to feel the essence of Tirupati. The temple town is an Awe-inspiring tourist spot and always busy.
Sri Venkateshwara Temple: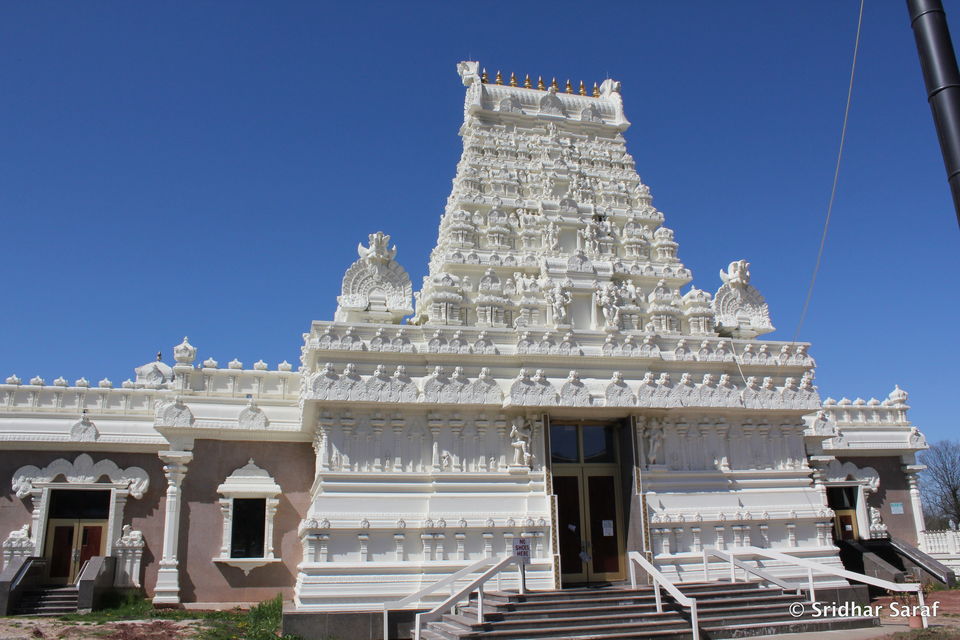 World famous Tirupati Sri Balaji temple, is crowned as richest temple in world, proudly situated on the southern banks of lake Sri Swamy Pushkarini, on top of Tirumala hills, built on 12th century. An ancient temple is considered as master piece of Dravidian architecture, dedicated to Lord Venkateshwara in the form of Vishnu. It is considered a place of moksha which enshrines the golden idol of Lord Balaji which is ornamented with finely decorated magnificent crown. This royal temple is further enhanced by beautiful cupola and a splendid Gopuram. Highly sacred and pristine pilgrim remains abode of several saints and renowned in several vedic scriptures. Its tranquil and peaceful to visit.
Sri Swamy Pushkarani lake: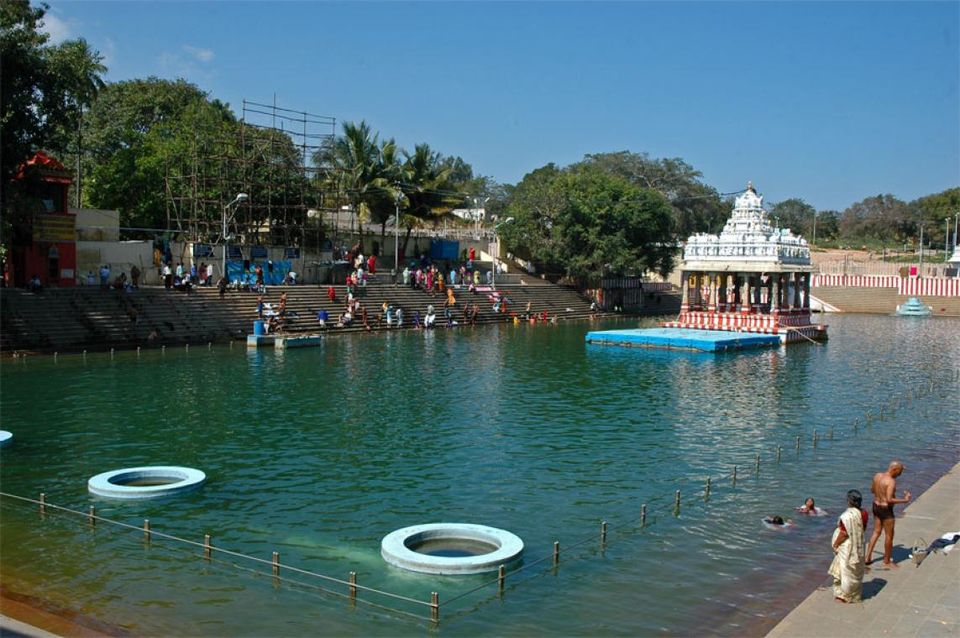 A holy lake situated within the premises of Sri Venkateshwara temple. It holds much religious significance and devotees believes that Lord Venkateshwara, almighty of Vaikuntha takes his bathe with his consorts. The Garuda, cupola of Lord Balaji is believed to brought this lake water, hence the lake is considered sacred and redolent. Purity of this tank water shares its credentials with one of the most sacred river Gange. So an ablution in this tank is considered acordant and fortunate which brings prosperity to devotees. It is assumed to cure diseases and free from sins.
Sri Govindraja Swamy temple: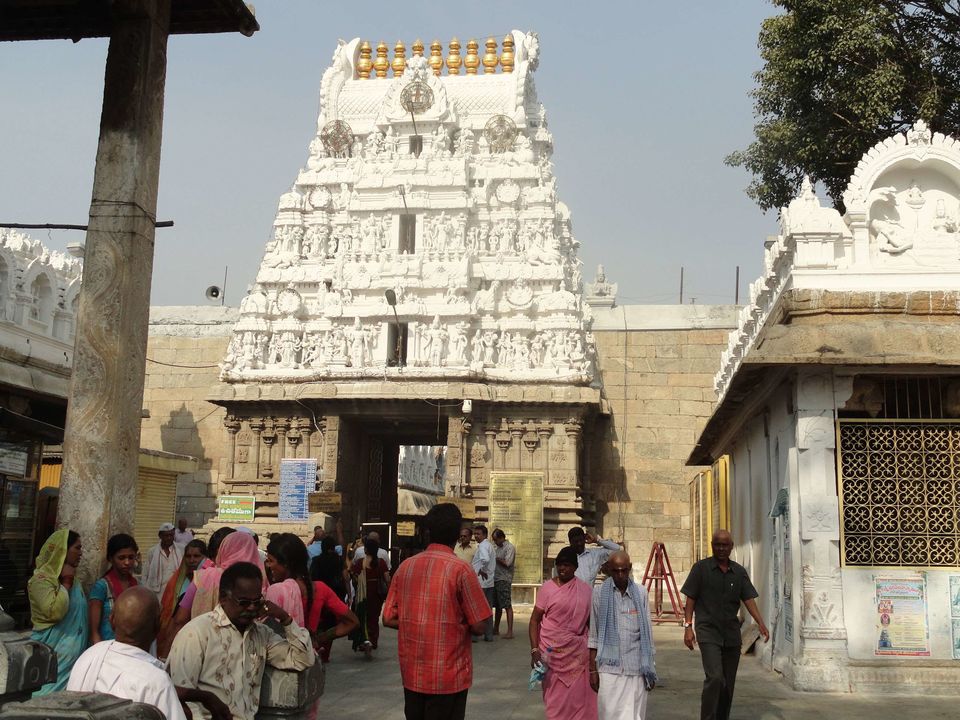 It is second most visited shrine after Sri Venkateshwara temple. Presiding deity is Lord Krishna, incarnation of Lord Vishnu. There are small shrins inside the temple premises dedicated to Lord parthasarathy. Goddedd Andal and Lord Venkateshwara. An impressive gopuram adds its lure.
Konai Waterfalls: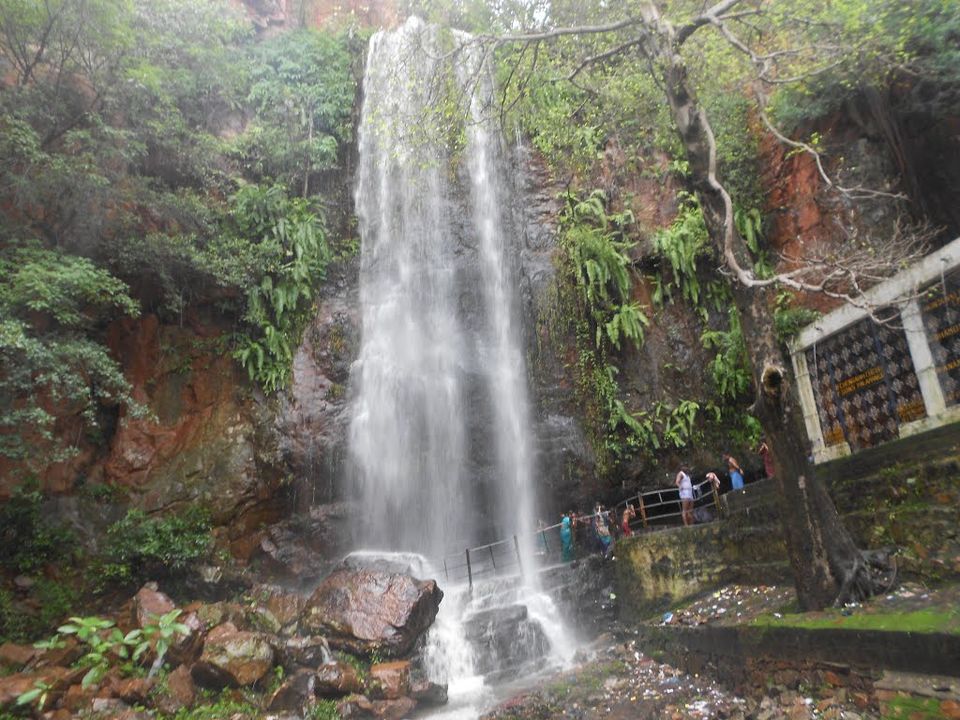 A wonderful waterfalls located on Chennai-Tirupati road, around 90 km from west Chennai and 76 km from Tirupati. The highest waterfall in Andra pradesh, measuring 270 feet, streams down from the rugged mountain top. The water is rich in minerals and flows through herbs and exhibits medicinal properties. It is declared as biosphere reserve by Indian government as it is rich in fauna and flora. One can even enjoy film shootings. Excellent place to chill out.
How to reach Tirupati?
You can plan your visit to Tirupati from cities like Chennai, Bangalore and Ooty.