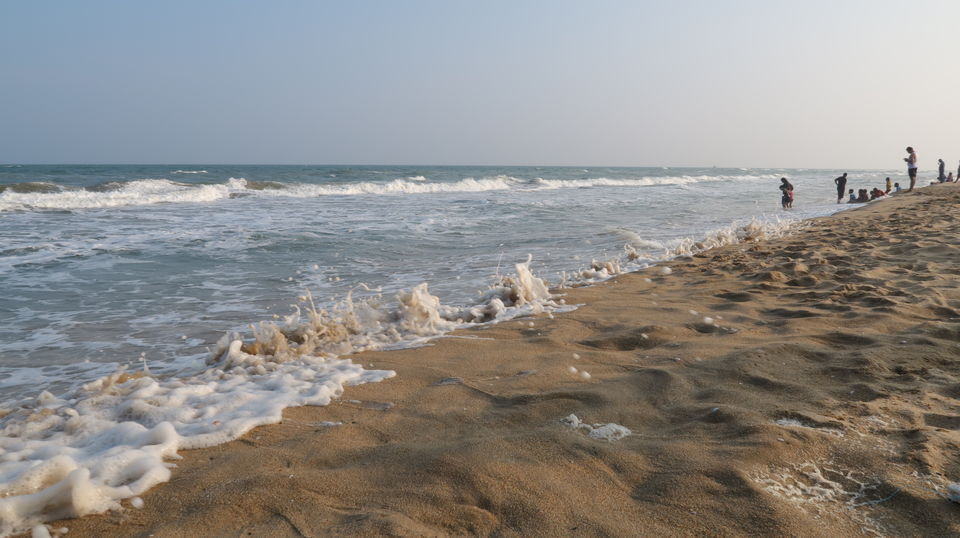 With nowhere to go out Covid-19 had made all of us a bunch of couch potatoes; eating, working, & sleeping literally by being at the same room, everyday. The heart and mind, needless to say were in agreement that a trip was long due. This erstwhile French colonial state Puducherry is where we all zeroed down to come for Christmas holidays. Even the very thought of just getting in a car and moving out of the city got excitement running through all.
The Struggle to Wake up Early is Real!

Although plans were to have an early dinner were there I don't think dinner at 11 pm really can be termed as early. Especially with plans to be on the move by 3:30 am. And while excitement before any trip is common it also adds to anxiety. Which, in my case, didn't let me sleep at all through the night. I tried hard enough but the slumber just wouldn't step in when you most needed it! The alarm would then awaken an already awakened me, with eyes burning and head spinning. Since time was of essence I dragged myself out of bed, zombie-walked to each room and started waking up rest of the folks. Since our bags were already packed we just zipped up our bags & wallets, whipped in our phones, strapped up our masks before driving out at 4 am in the loneliness of the night.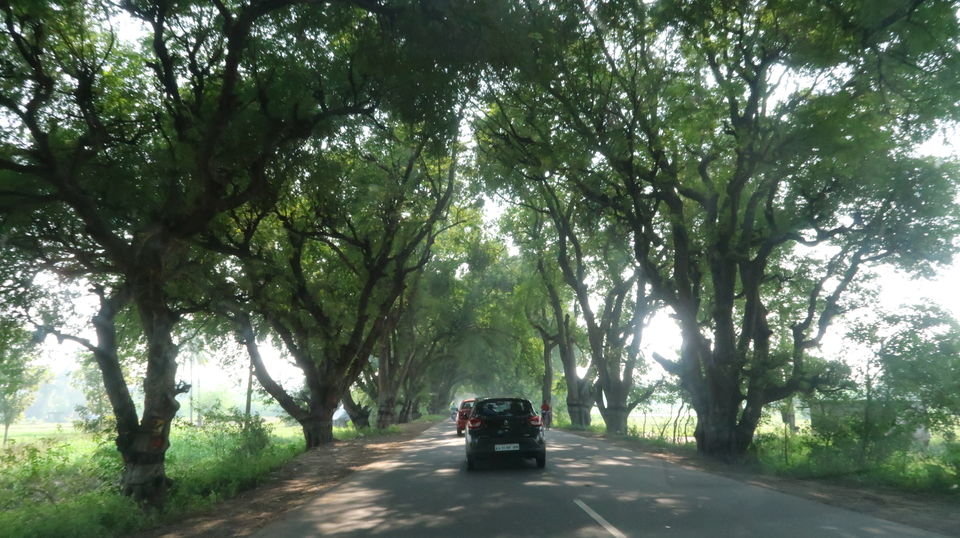 Cruising on the Electronic City flyover after filling the car's tanks we soon entered TN after crossing the toll booth. Folks were dying for some early morning breakfast though most of the highway restaurants were yet to start-off for the day. After few futile attempts of checking into couple of restaurants we were finally able to halt at one of the A2Bs, which without much surprise was brimming with travelers, everyone anticipating that first shot of chai-kaapi to bring in that kick. Idli, dosai, vada all soon followed in filling in for those hunger pangs. As the dawn broke the number of visitors thronging A2B only spiked up, most had to stay content by waiting before any table cleared up.
Cruising Through Village Outfield
Back on the road with a merry belly we upped our speed so as to cross Ambur as early as possible. Being a Christmas holiday period there were scores of folks heading out on a much deserved vacation. The gradual dawning on a cold December morning filled in the warmth that we were yearning for. The sight of villagers tending to their livestock or crops in the early hours was equally pleasant to the eyes. We took a deviation towards the right on the Krishnagiri Trunk road, a road that would take us through a 2 lane road via numerous villages. Needless to say we were crossing bullock carts and villagers basking in the early morn sun by the roadside. This road did slow us down a bit but the views all around were ever so refreshing & rewarding. This trip after such a long hiatus was worth every sight.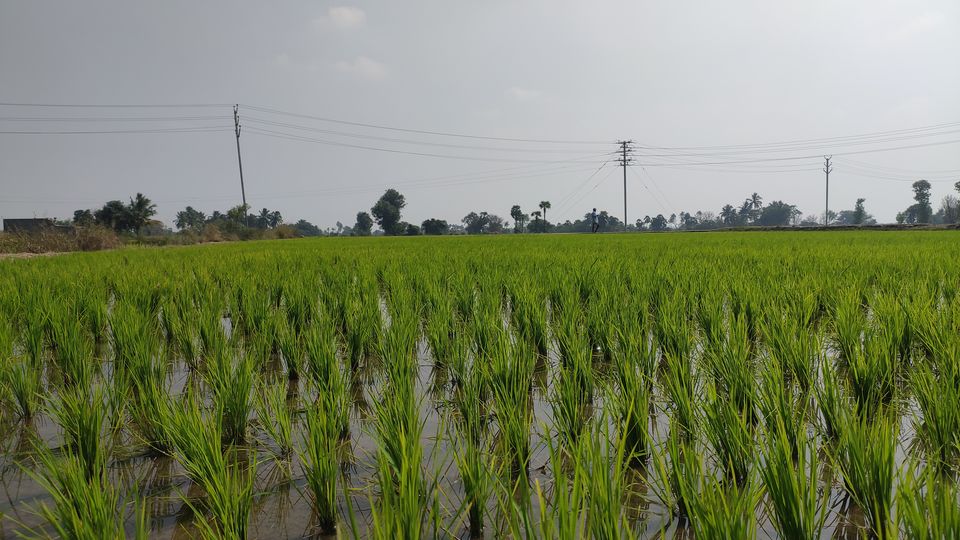 Continuing on the Vellore Ring road --> Chetpet road & over the Cheyyar & Sankaraparani river we are now very close to our destination after we've entered the Gingee-Tindivanam road. This part of the world is quite dry with huge boulders dotting the landscape. Detailed route map can be found here. Excitement was now palpable.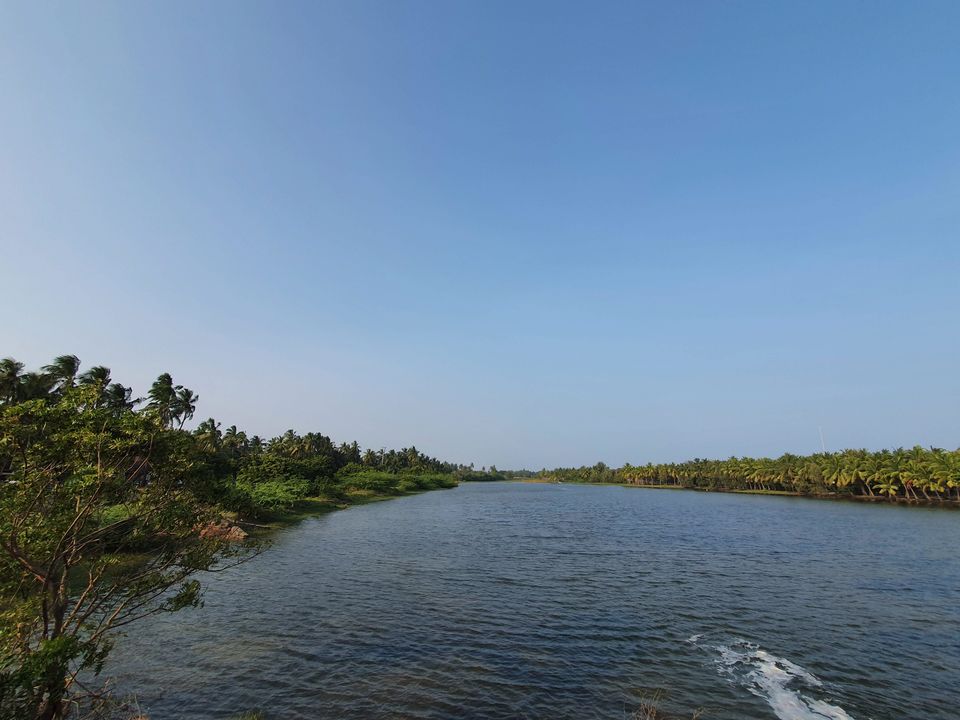 Welcome to Puducherry! Our food deprived bellies just won't take it more, we were literally scavenging for any restaurant that was open. Went around the Auroville but couldn't find anything of our liking. Headed out a bit after a bit of asking around we landed up at Tanto Pizzeria. This place was swarming with domestic, foreigners alike with its expansive outdoor seating arrangement. We had to wait for our turn before a tables gets vacated. And once seated a flurry of orders ensued! We were eagerly anticipating pizzas cooked on woodfire, Tiger Prawns platter, and some sea-fish name of which I forgot. The food was below average; the prawns tasted kind of raw and so did the fish. The pizzas were at max okayish. And if the below par food wasn't good enough we were slapped with quite an extreme bill. Well, that didn't go as per plan...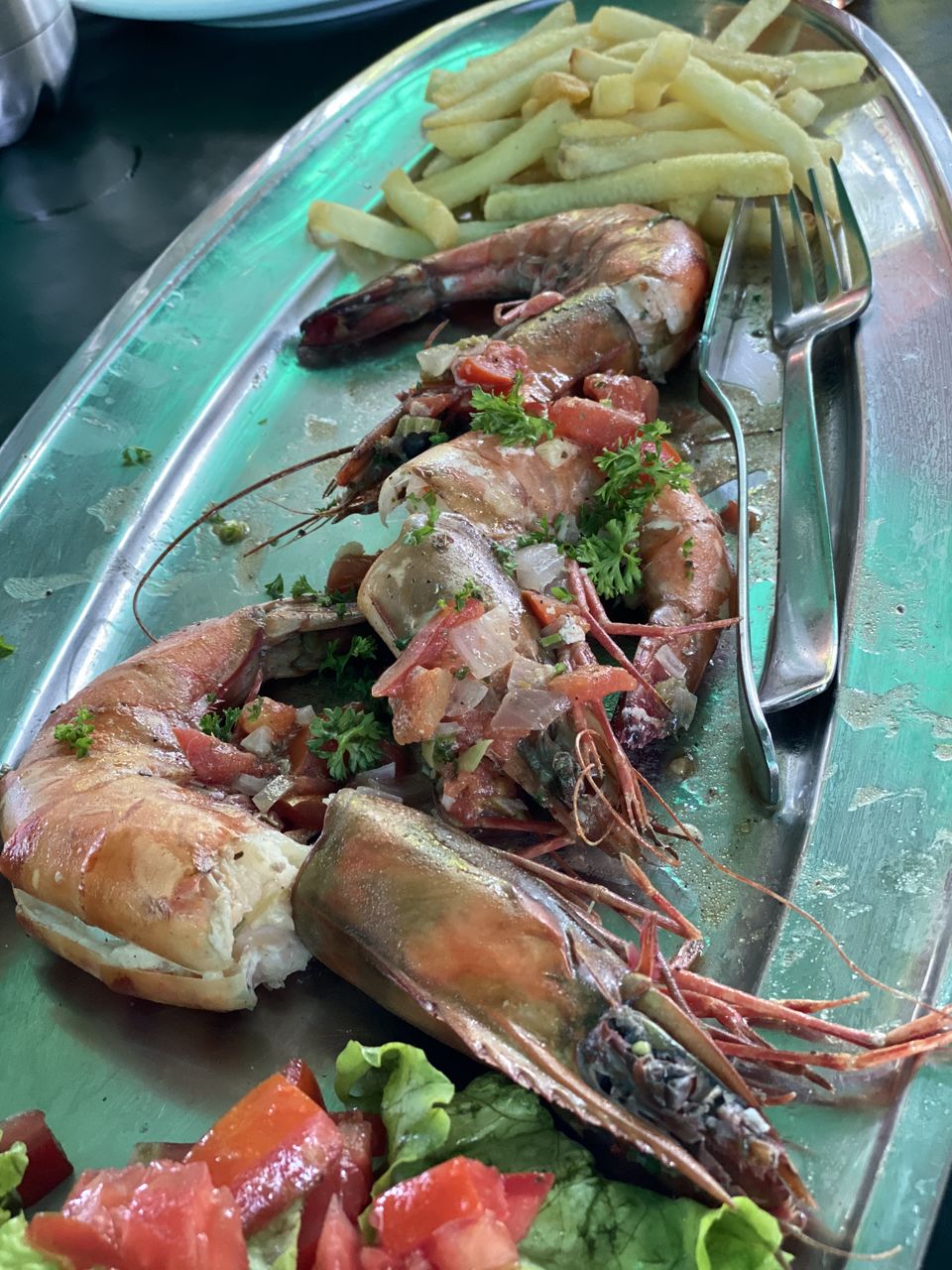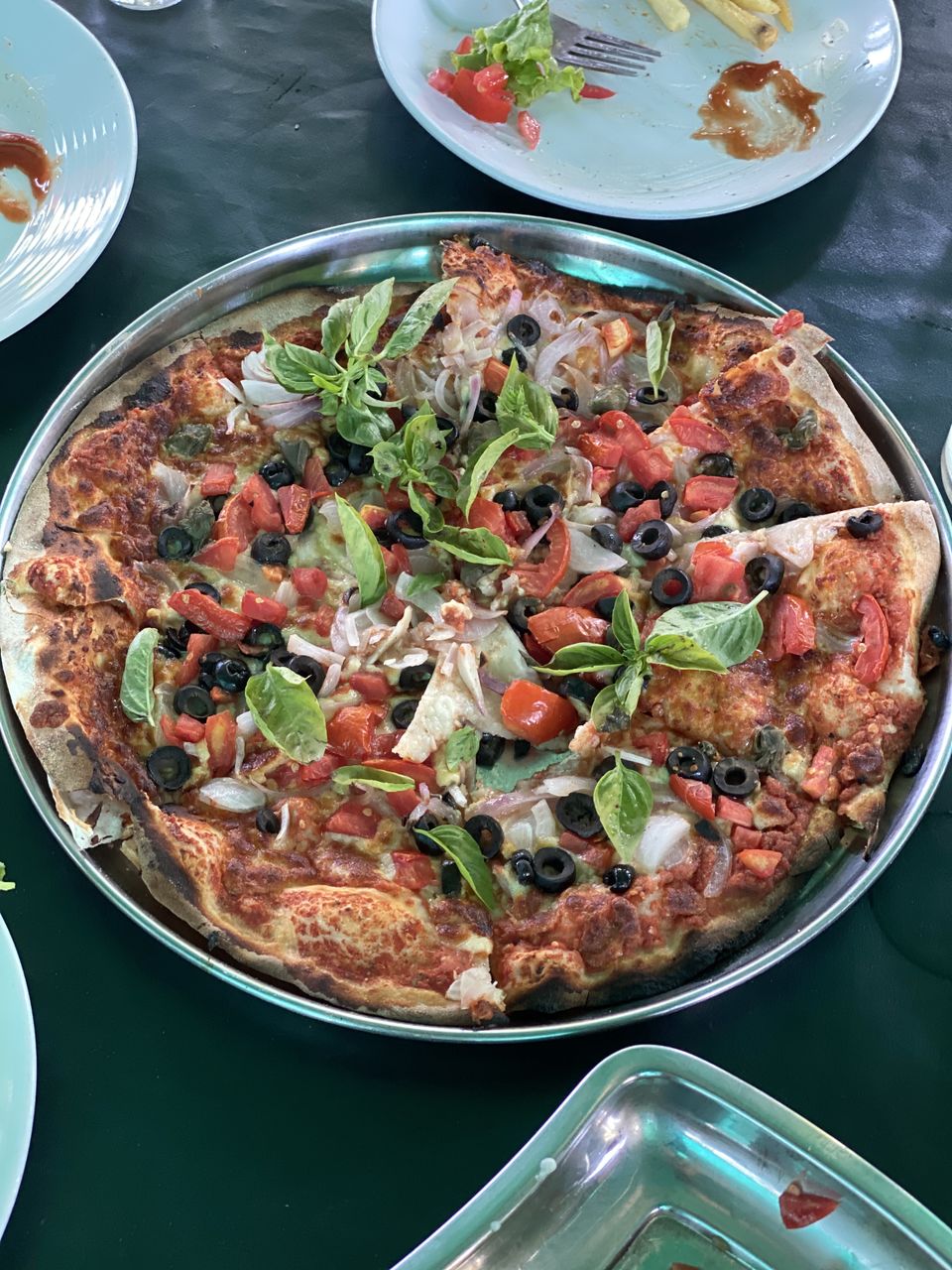 Food didn't workout as thought of; we were quite clear on our heads that seafood will rule this trip. We move on from our first disappointment towards our pre-booked resort. To our realization the resort was well tucked away from the humdrums of the city and the usual crowd that throng the beaches here. Well, the resort finding did take a bit of efforts, hidden in the remote interiors of a village. Seaviews Beach Resort was finally located after maneuvering through lot of narrow gullies. First impressions? Hmm I was expecting a resort, this ones more like a guest house!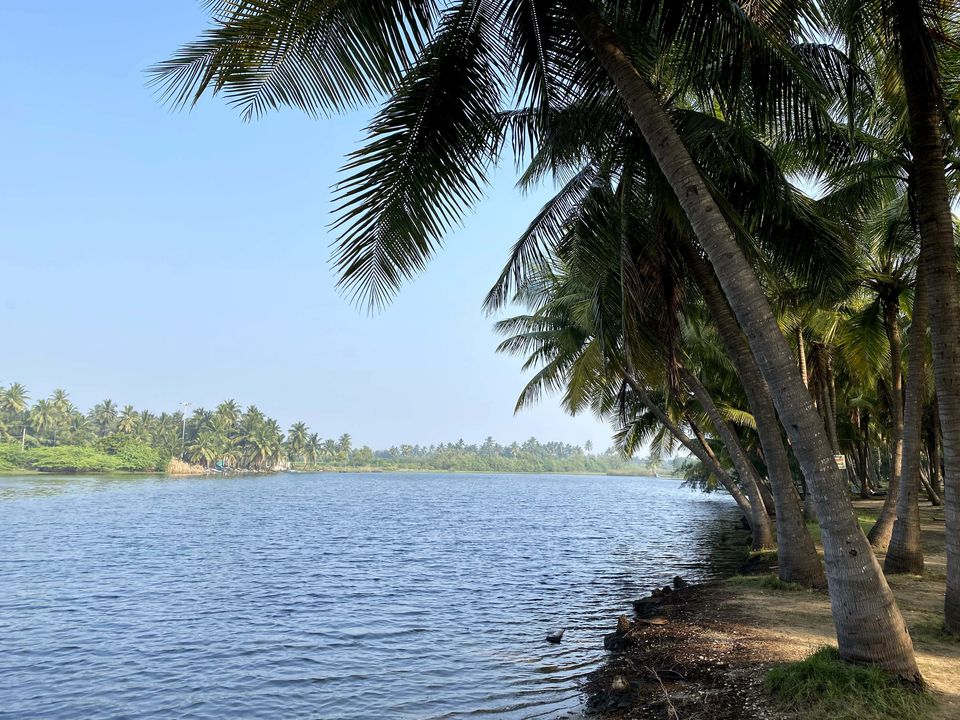 The 'resort' definitely didn't sweep me off my feet. Rather, gave a feeling if this is really what we booked. The rooms were average with an AC that took its own sweet time to cool things up, there were no other facilities. Well, on the brighter note the beach was a stone's throw away. Or, we were actually kind of staying on the Chinnaveerampattinam beach. Speaking of which time to hit the ever inviting waters before the sun sets. And while our rush of blood can't wait to feel the sand and water brushing through our feet we were surprised to see backwaters right in front of the beach entrance. Now that's a double bonanza.
This was our first holiday for most of us. The COVID nuisance ensured we were locked up all inside our homes. Hence that feeling of stepping on those slippery sands and then plunging into the tranquil, cool waters of Bay of Bengal was nothing less than ethereal. All of us couldn't contain our excitement; this bout of fresh air was due long. And the fact that the beach was quite clean with scanty footfall kind of gave us our own private space.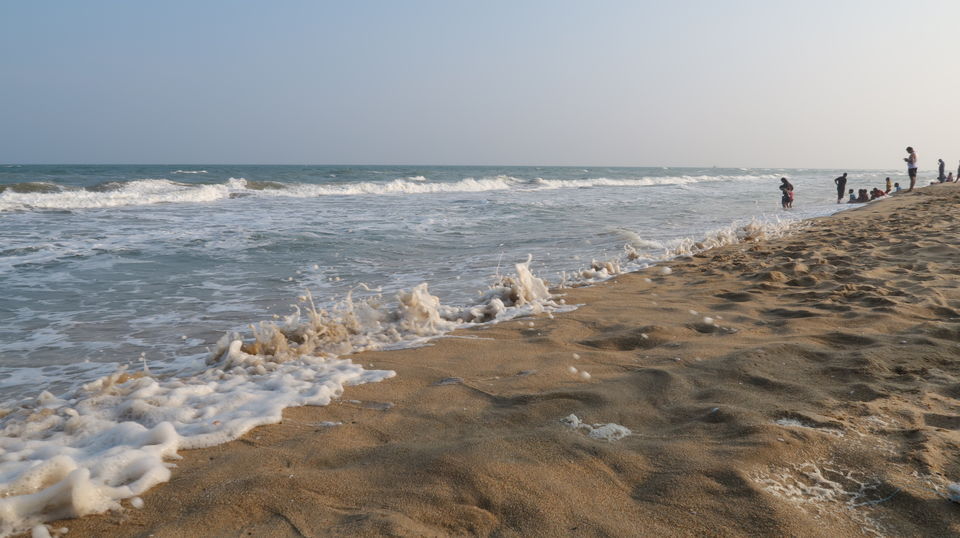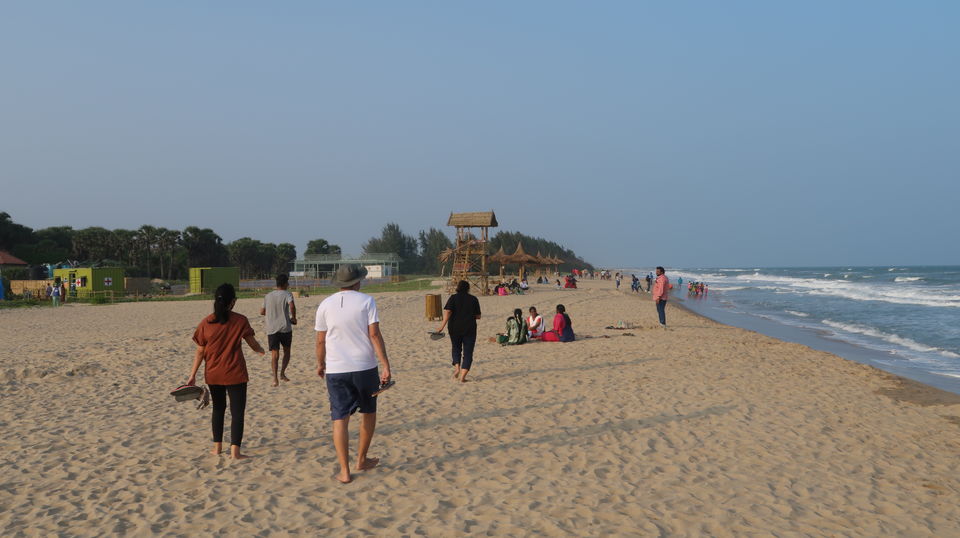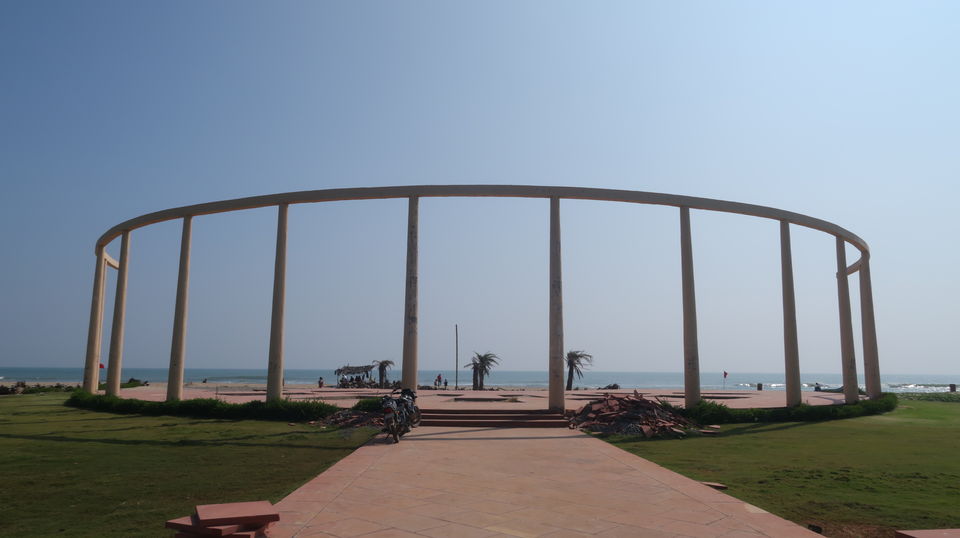 As the sun bade way we returned back to our guest house (yeah, I refuse to call it a resort) and preparations for the evening began. We decided to go to the city to get booze and food, and this is where the complications are; driving back towards the city through some real narrow, un-lit alleys. And while returning we did struggle with dark corners all around. We made merry through the night, this gleeful feeling of togetherness along with some 'good spirits' to accompany this riveting night.
More Beach, Please!
Waking up to a vivacious sun we got ready for another day of beach-frenzy. Of course, before we step out we had one of the finest breakfast of dosai, idli-vada, and some lip-smacking chutney that'd just whet your appetite. Food is of-course one of the best thing about Pondi & Tamil Nadu, they just know their dosai, idli-sambars, and chutneys the best.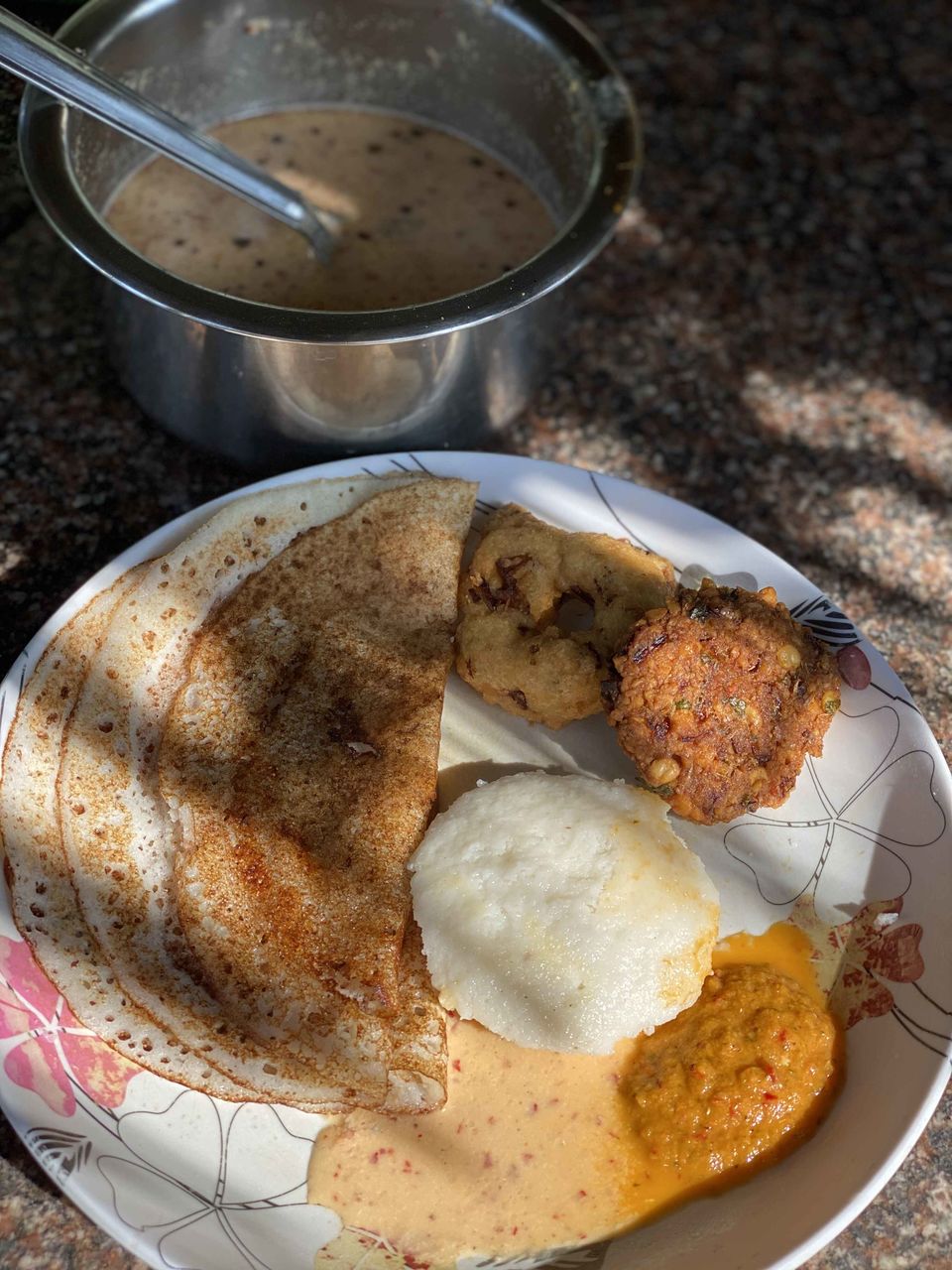 The fact that the beach was at a shouting distance meant we can go anytime we want and without the trouble of a massive crowd overwhelming the shore. And that backwaters (Chunnambar river) was a calming treat to the eyes, with coconut trees lining up its banks afar. And we found these stalls on cart that were selling freshly caught fried fish and prawns, generously lathered in bountiful of masalas. I kid you not the cravings that we were having for sea-fish since the trip began was appeased right after the 1st bite. The day had just started and we were busy belting fishes one plate after the other standing under the cool canopy of the coconut trees. Our taste buds have been ruined, there's literally no way food standards can go down now below this.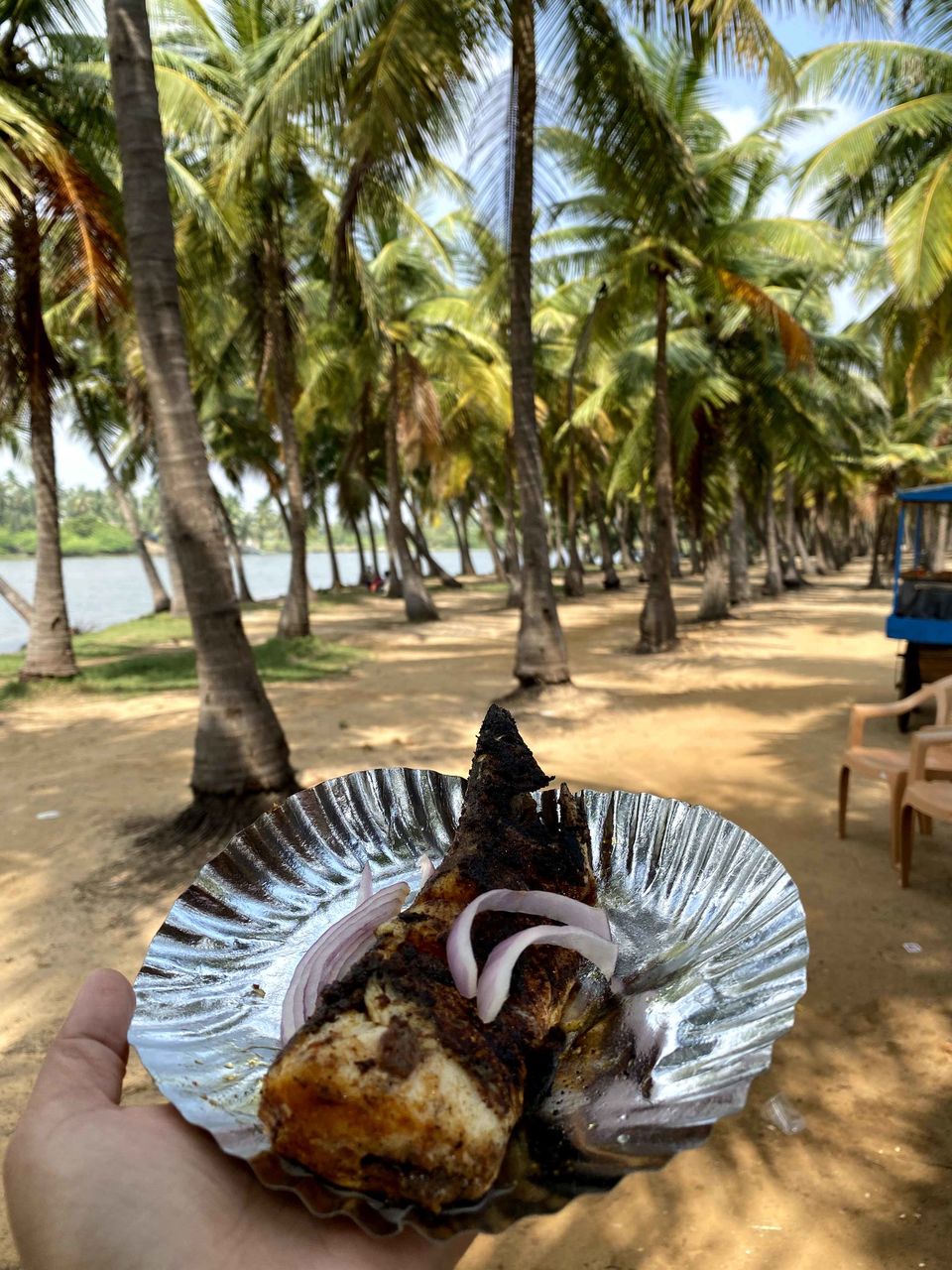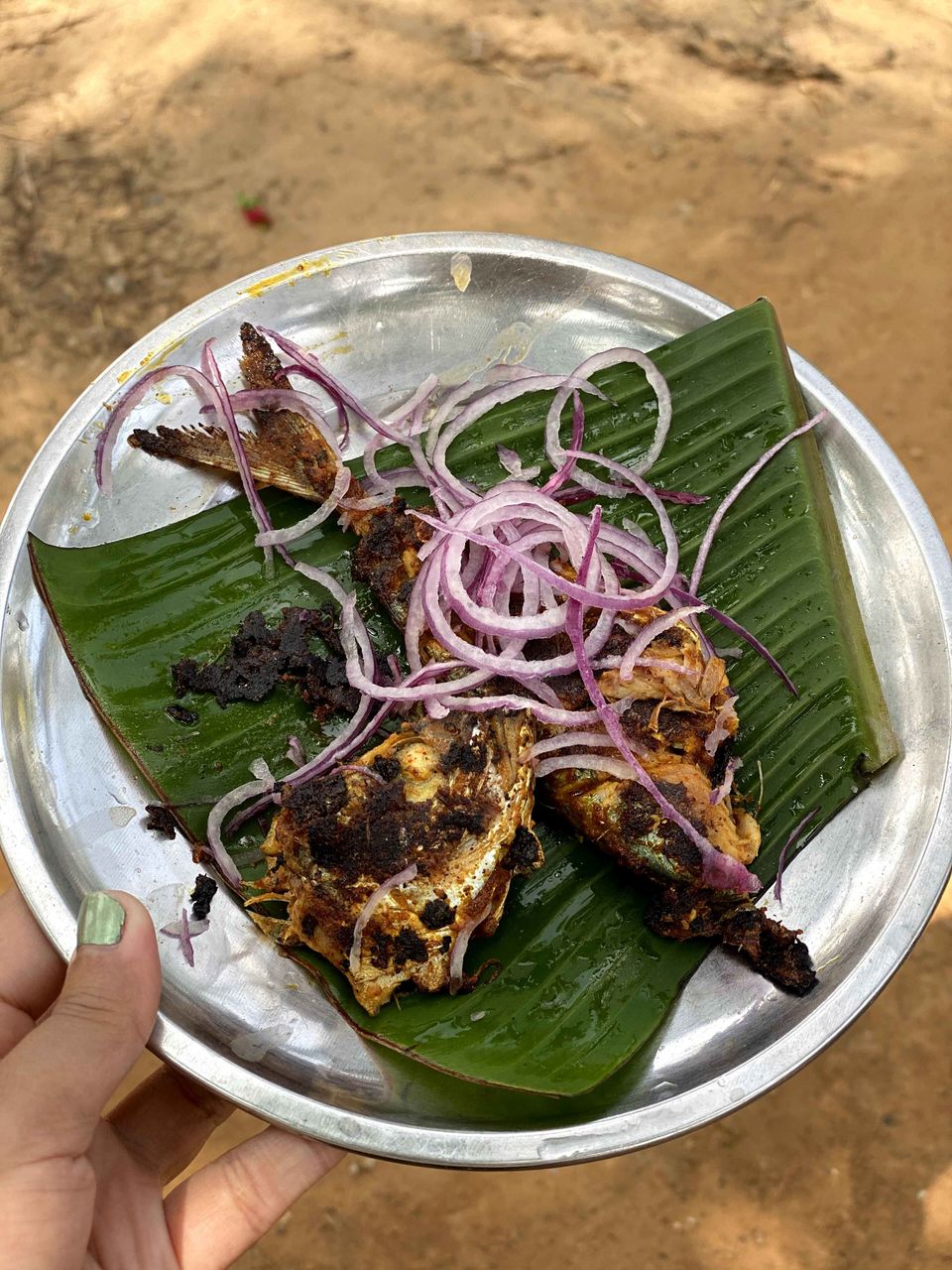 Back on the beach and straight into the waters. The water was warm and not turbid; ideal to just take a dip and jolly around. All the initial worry of a tan and smothering handful of sunscreen by the folks evaporated immediately I guess! Almost 3 hours of being a water baby it was time to head back to our guest house and plan the 2nd half of the day in Puducherry. Not before we have one final round of that spicy-tangy, goodness of tava fried fish and prawns. In the second round everyone just went overboard and went on a rampage, ordering multiple items of each fish and prawns. To an extent that the lady managing the cart was finding it difficult and Sujju had to give her a helping hand in frying the fish. Now that I'm reminded of the taste of that savoring fish fry I can't continue writing without having some now, let me quickly step away for few mins and order some on Zomato!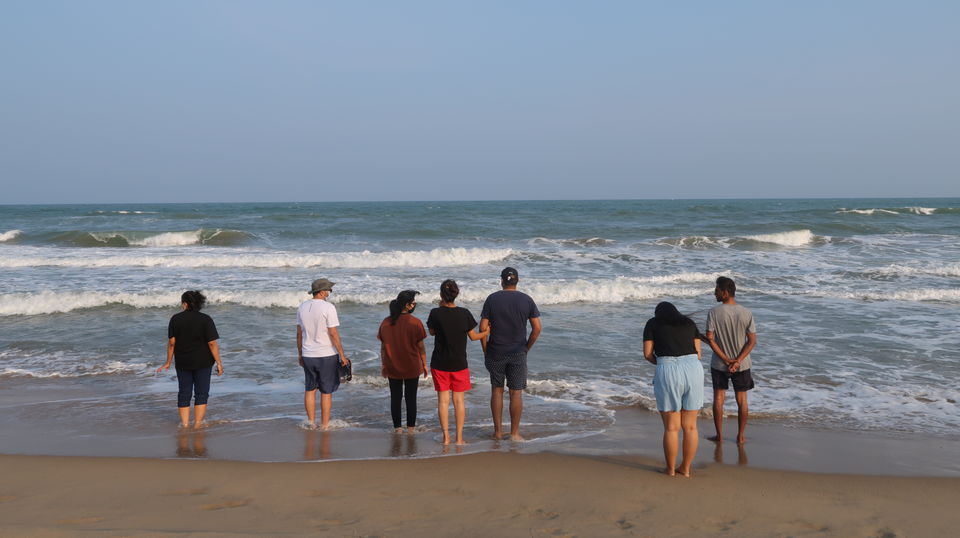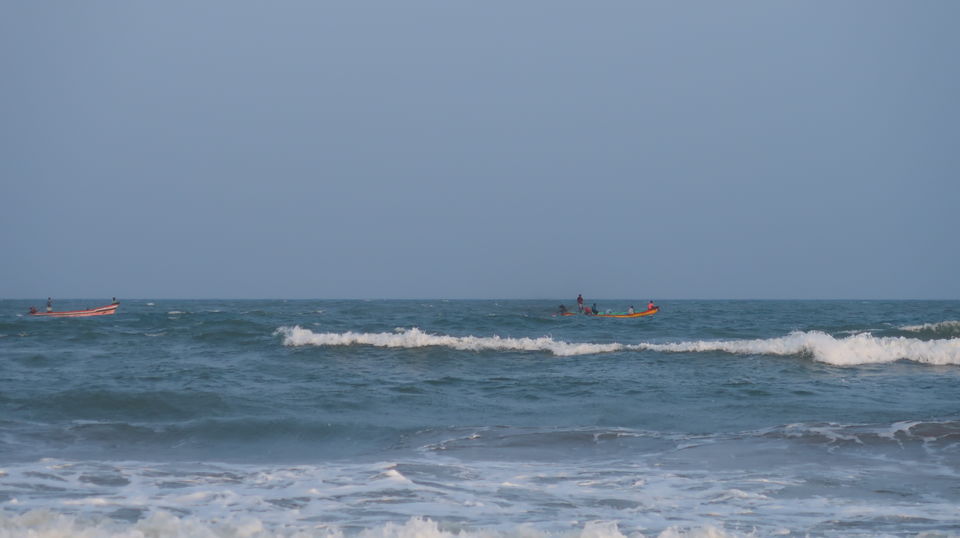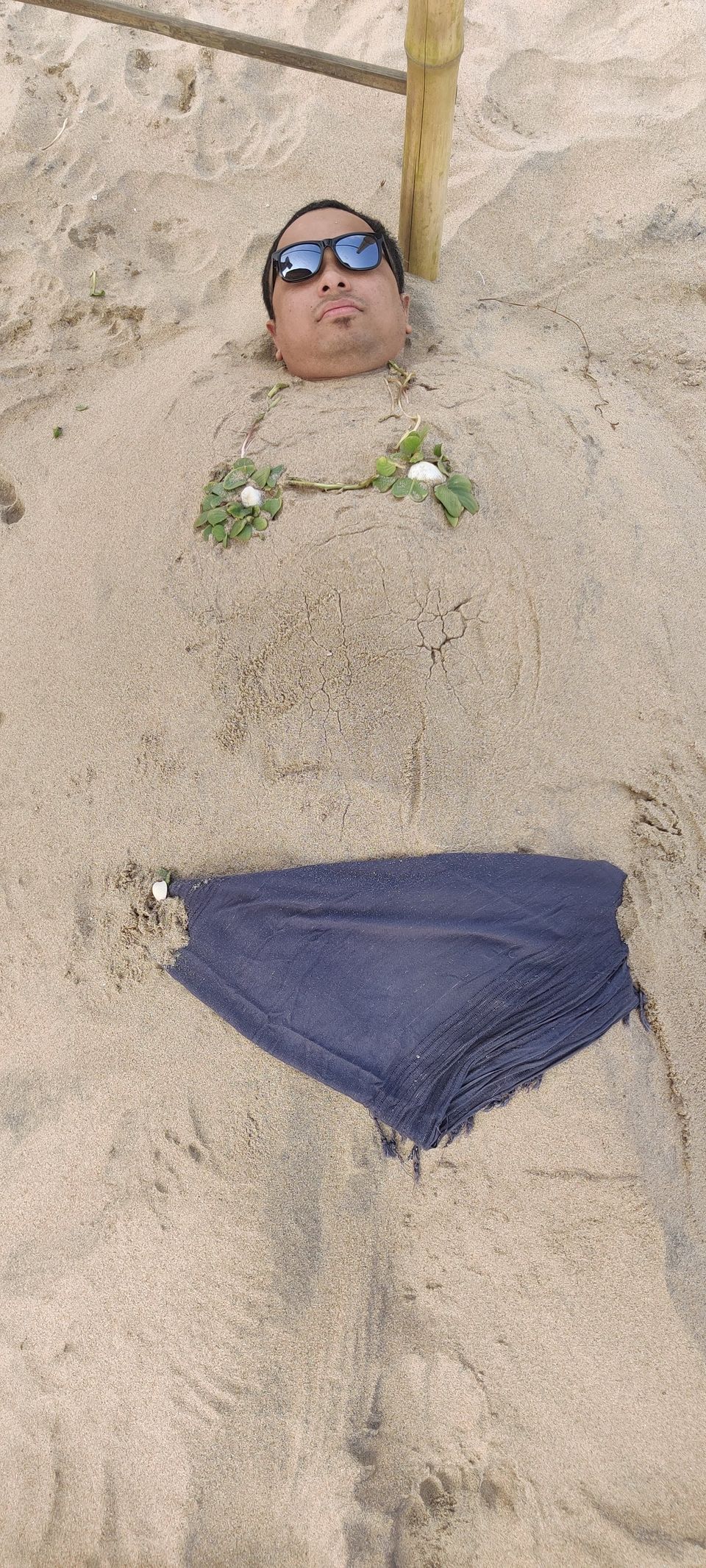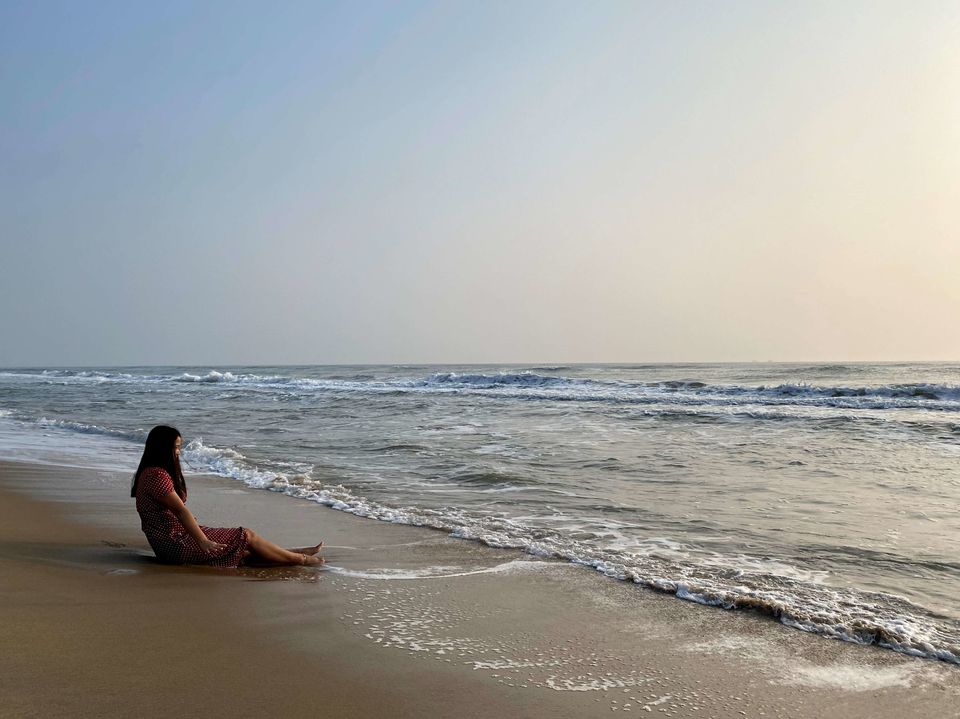 A brief rest followed by a shower and we are ready again to explore the vibrancy of the Promenade. Promenade is one of the most famous spots in Puducherry and is a pleasing spot to take a casual stroll on the beach side or just sit there and gaze at the endless waters. Back on the road and the traffic has definitely swelled up on the roads by evening, plus with the fact that its a Saturday and lot of tourists have poured in from Chennai, Bengaluru, Hyderabad and nearby towns. And the beach front was definitely buzzing with scores of people enjoying a breezy evening. We also meandered down those many lanes dotted with beautiful sprightly colored buildings mostly made by the French in the yesteryears. Some of these are now Govt. buildings, many others are converted to hotels, pubs, upscale bakeries and restaurants. All the yellowish-red pics that you see on social media are mostly taken around here, but make sure you come here when the daylight is strong. For we came in the evening and we didn't have much luck with good lighting. You can spend hours roaming in these aesthetic alleys, click pictures, savor onto some croissant or pastries.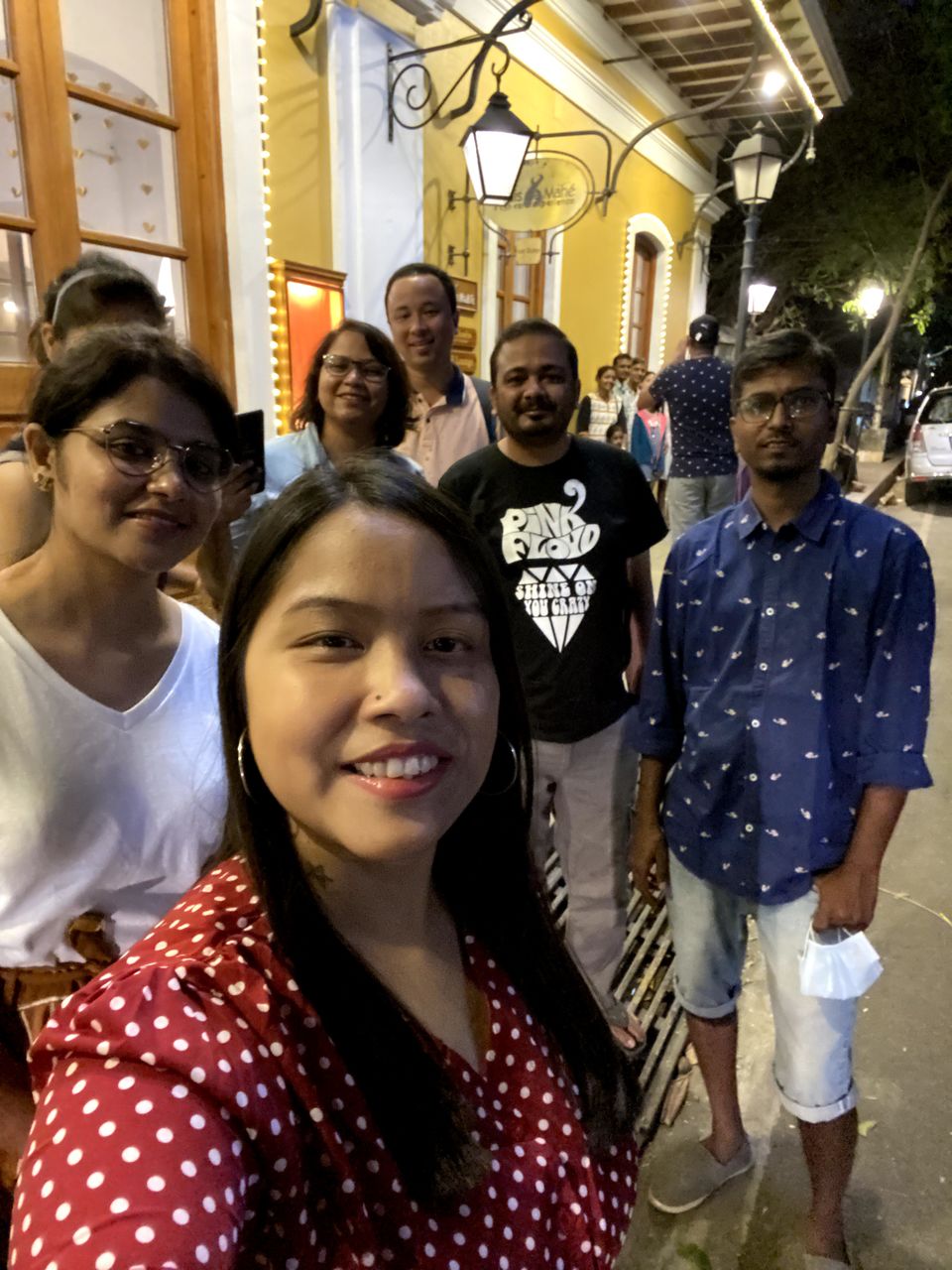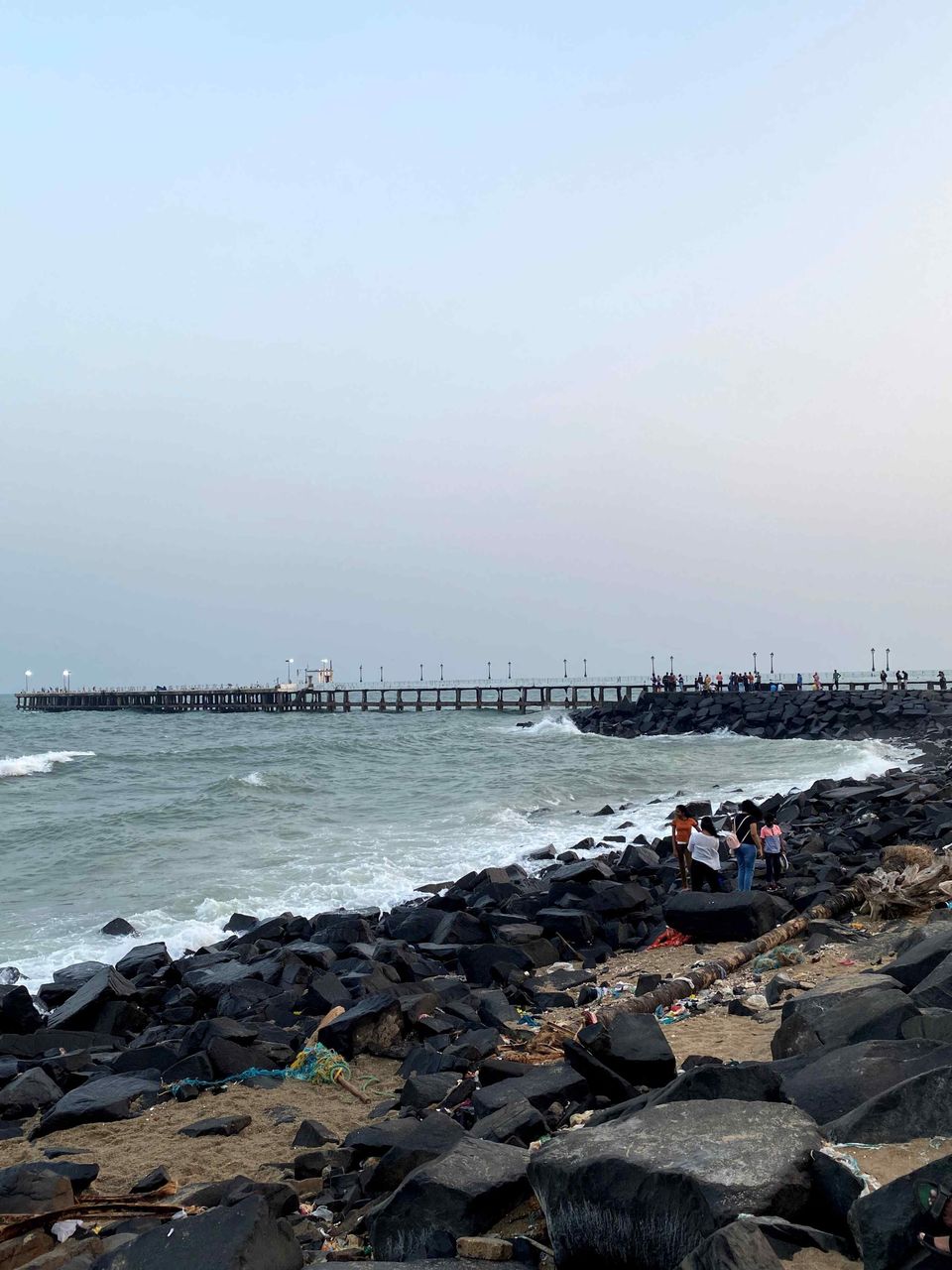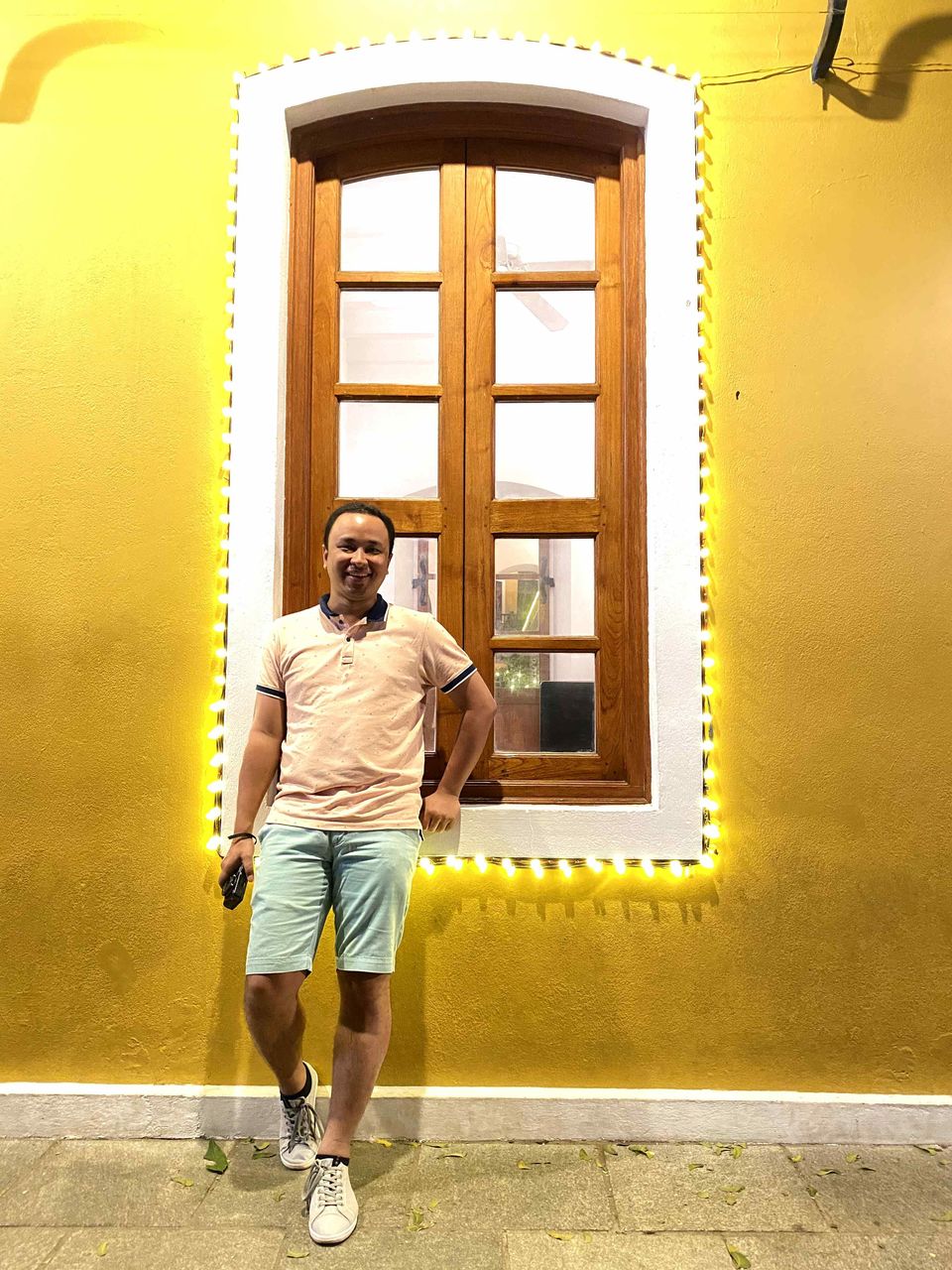 We decided to have our dinner at Le Chateau, a fitting end to our 1st trip after many months. We devoured on some patisseries and pastries in their café which is at the ground floor, followed by a lavish dinner at their rooftop restaurant. And the affair with seafood continued here as well, with generous orders for squid, tandoor prawns, kingfish, crab-meat, some chicken items... phew, one of the best meals we had. Anyone visiting Pondi must have a meal here; the arrangement is very comfy with a sea facing view and cold breeze brushing through your hair all the time. Some ice-creams back on our way and this evening was truly a good one.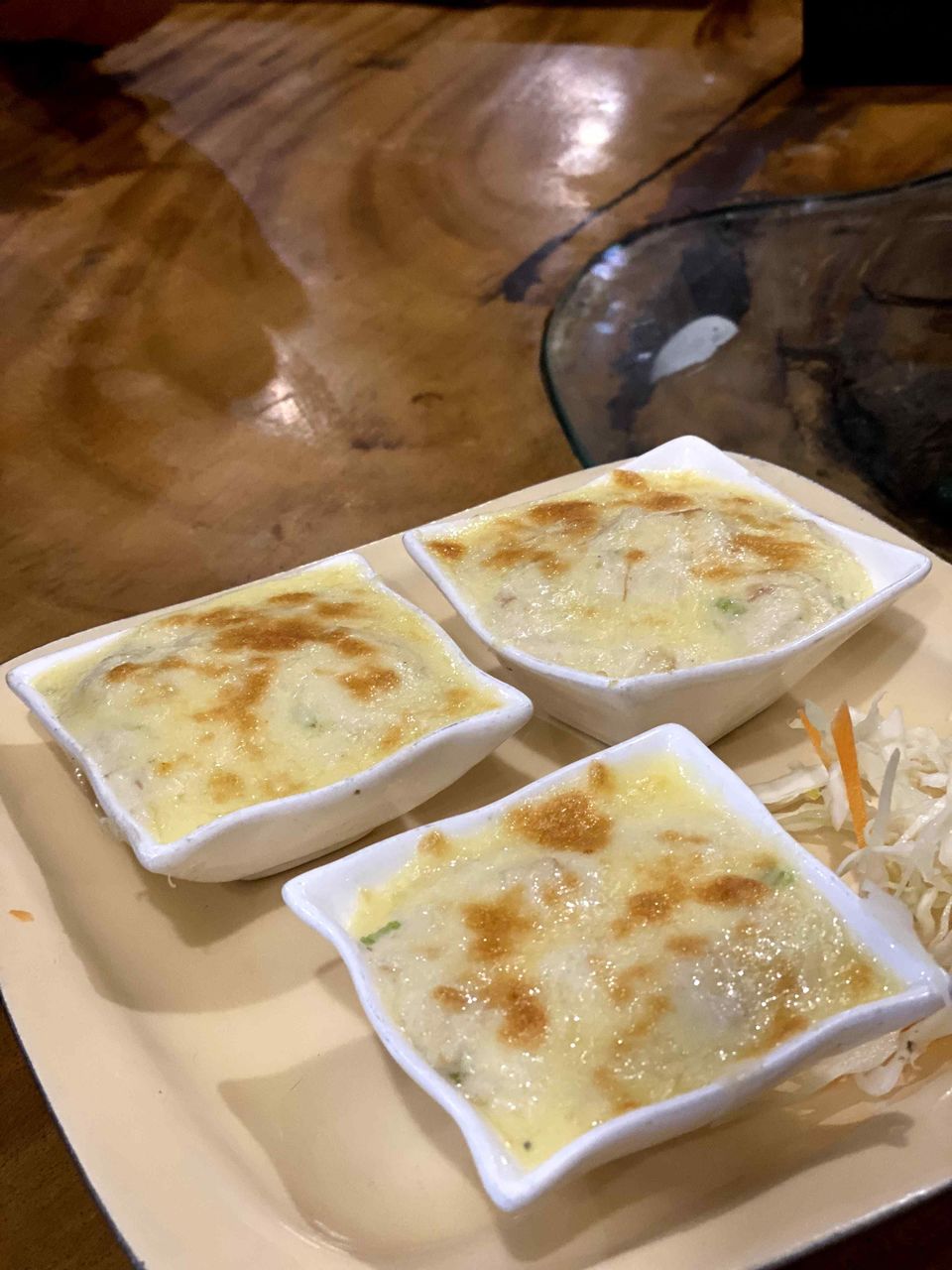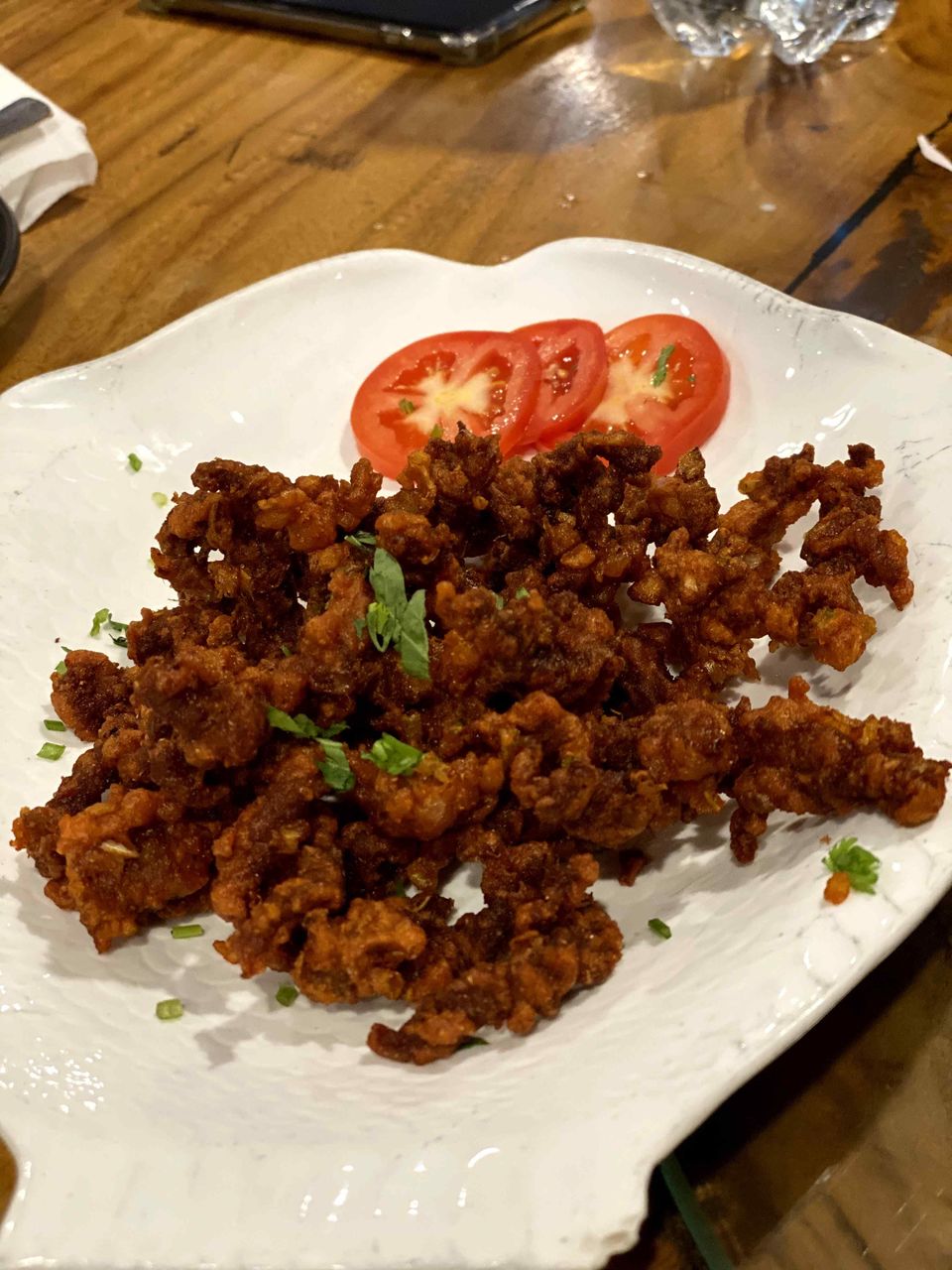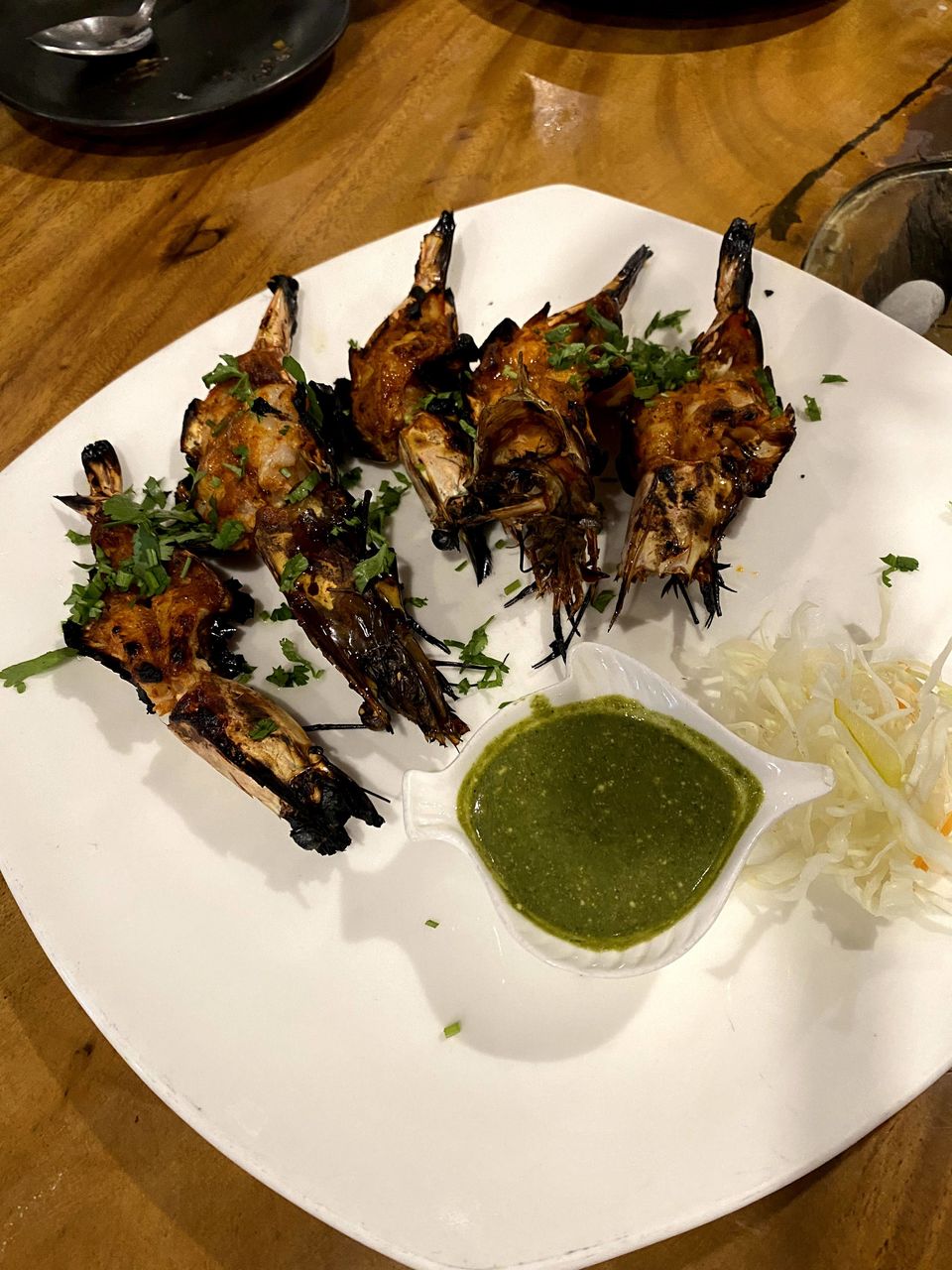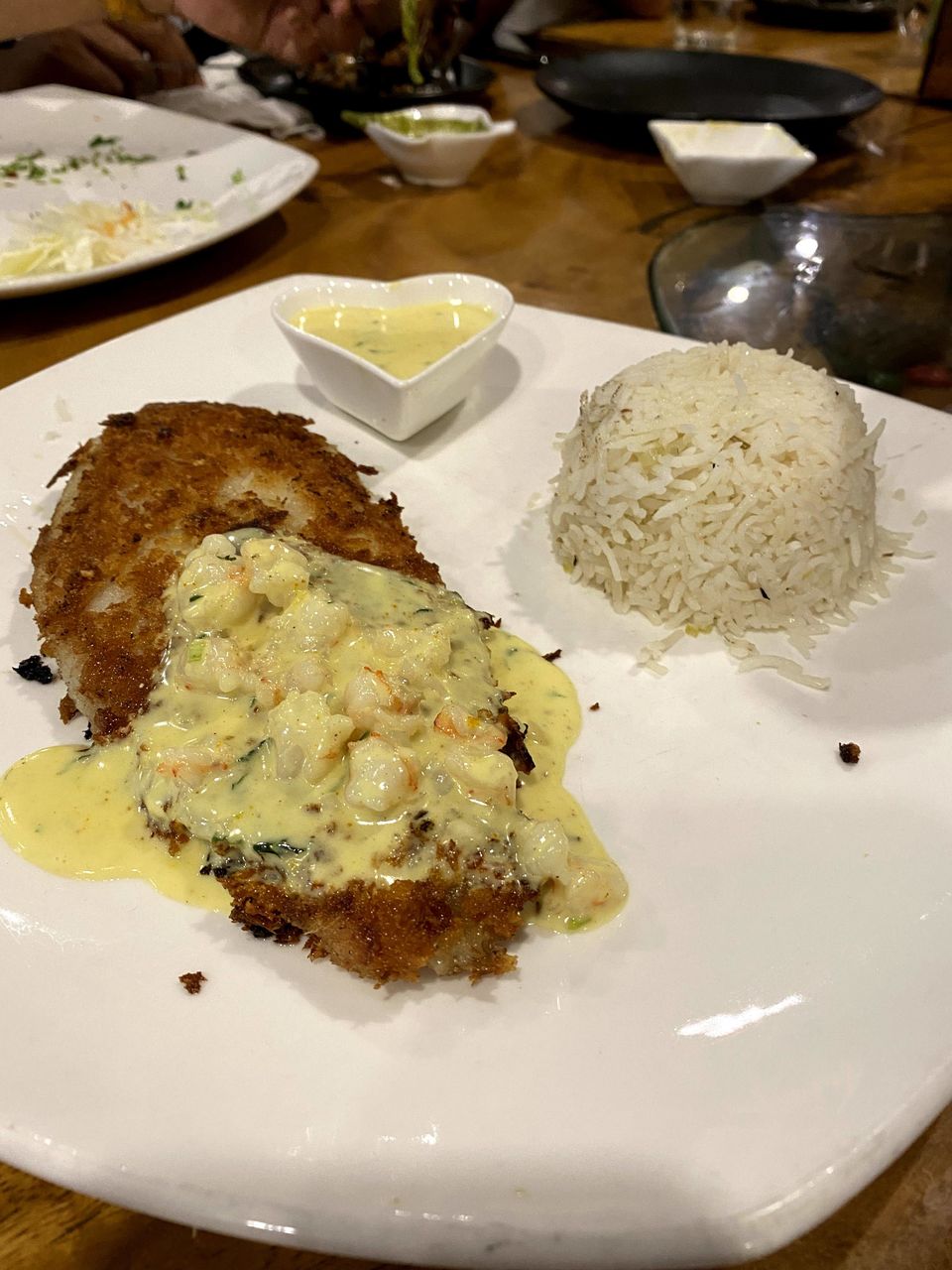 Take Me Home, Country Roads
It's time to head back. But not before one final stride on the beach, and a walk on the beach in the early hours seeing the sun just rise up is a calmness that can't be described. We still had couple of beers left (we were too tired and full to drink those up after reaching our rooms last night) but took a wise call to not carry them along. An early morning start with a plan to have a nice lunch at Ambur. We had just exited the city and crossed the toll that we were asked by the awaiting cops to side our cars. They'd frisk all the cars to check for any alcohol that may be taken out. A very good decision indeed by us to leave back those 2 bottles, else would have ended up paying a hefty penalty along with the bottles getting confiscated. The roads were straight, wide and was a pleasure cruising along.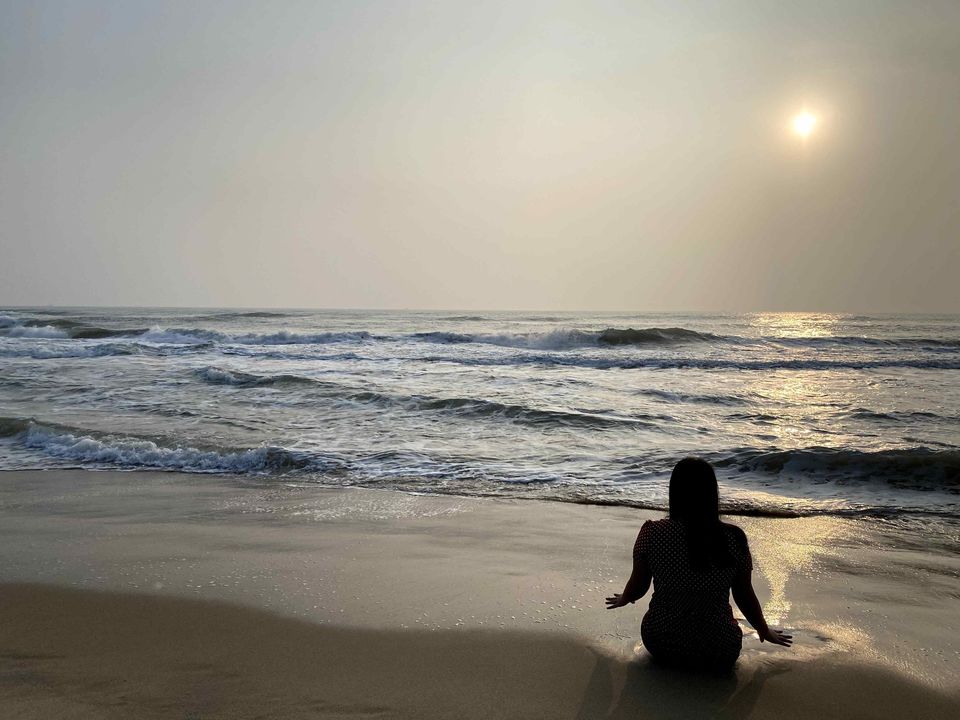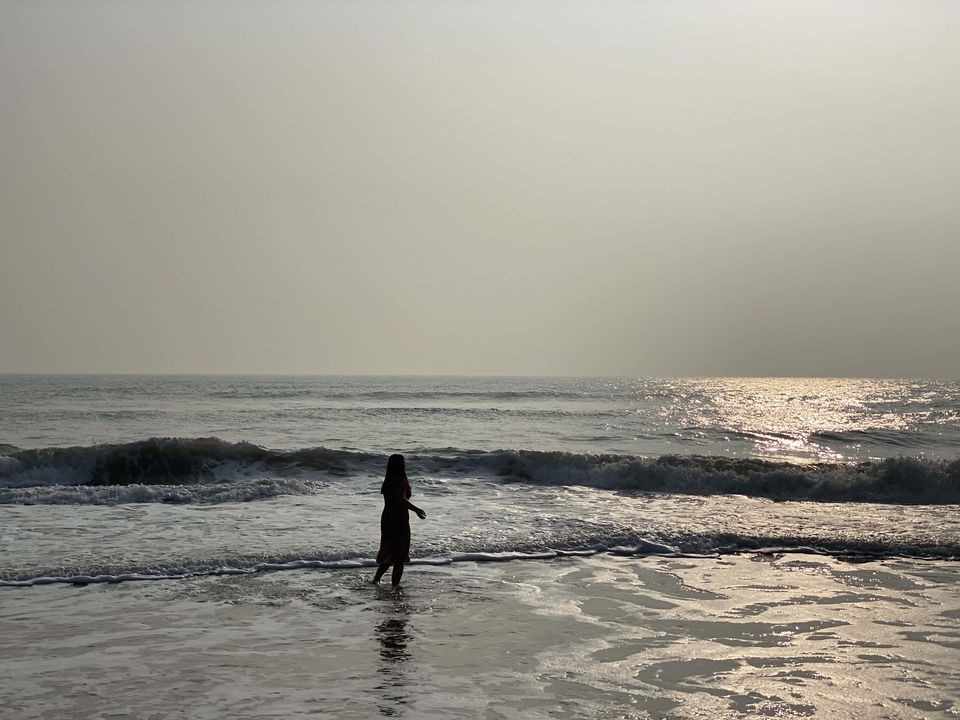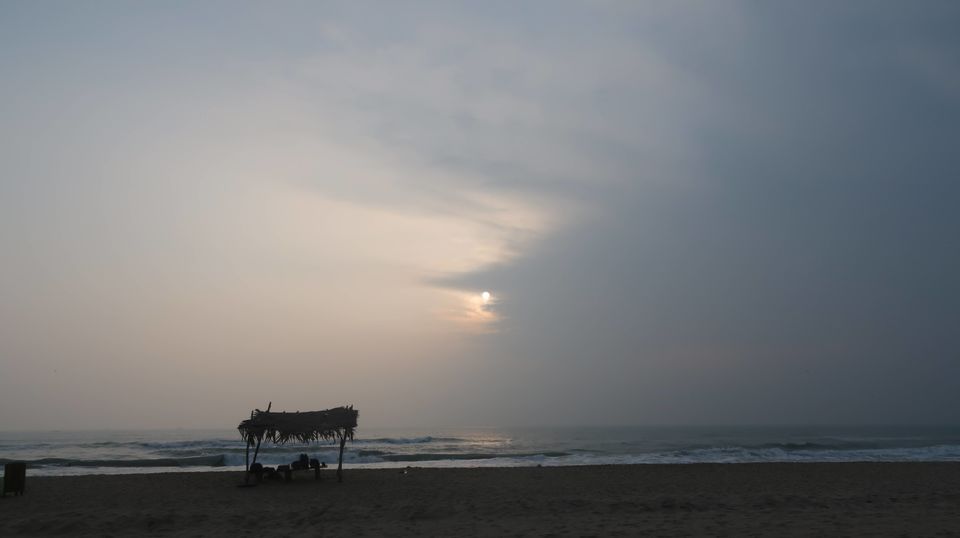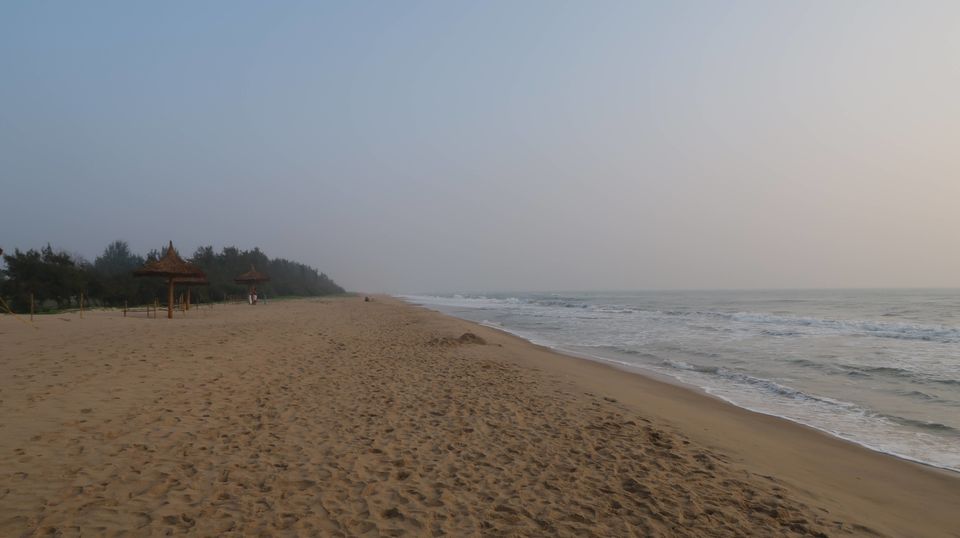 Breakfast calling, and we were on the lookout for a decent, hygienic restaurant to gobble on some piping hot food. Surprisingly, there's hardly any good restaurants for miles before you even come across one. We finally found one decent eatery, and damn the breakfast here just blew our brains. We ordered for liberal amounts of dosai, idli-vada, poori-sabji, & kaapi. I had become a big fan of the Tamil Nadu side sambhar, coconut & tomato chutney by now, no one else makes them better. Here, just take all my money!
From here on we retrace our route to which we originally took to Puducherry. We'd make a stop at Gingee to have a quick tour of the Gingee fort (details in a separate post). We took around couple of hours exploring Gingee fort (we could only explore the King's fort though, would certainly return to explore the Queen's fort which is on the opposite side). For a December it was quite hot, humid and dry out here. The road till Ambur was again a scenic drive, cutting through numerous agricultural fields & rural settlements. Once near Ambur we were meticulously looking for the original Star Briyani amidst the multitude of Star Briyani's and similar restaurants that have mushroomed in Ambur. Ambur style of Biryani is quite a popular one and the one we were stepping in was the origin of this sumptuous Biryani. 5pm is altogether late for a lunch and quite a few popular side items weren't available now. Luckily enough though the Biryanis were available. And in comes mutton & chicken biryanis, along with host of sides, like mutton veja, tandoori, mutton ghee roast. Taste so good that we even took parcels of the Biryani just in case if we feel hungry at night after reaching home.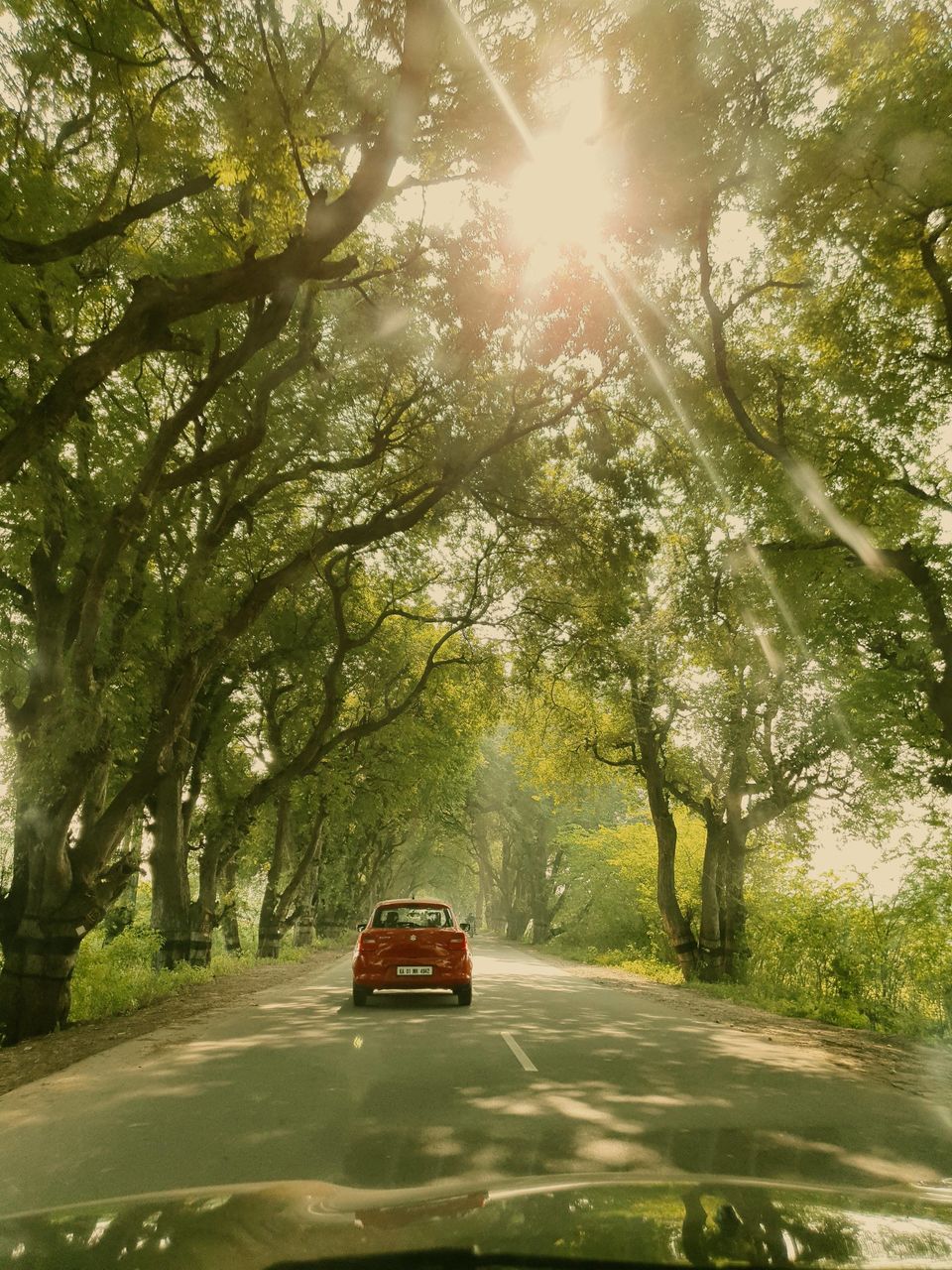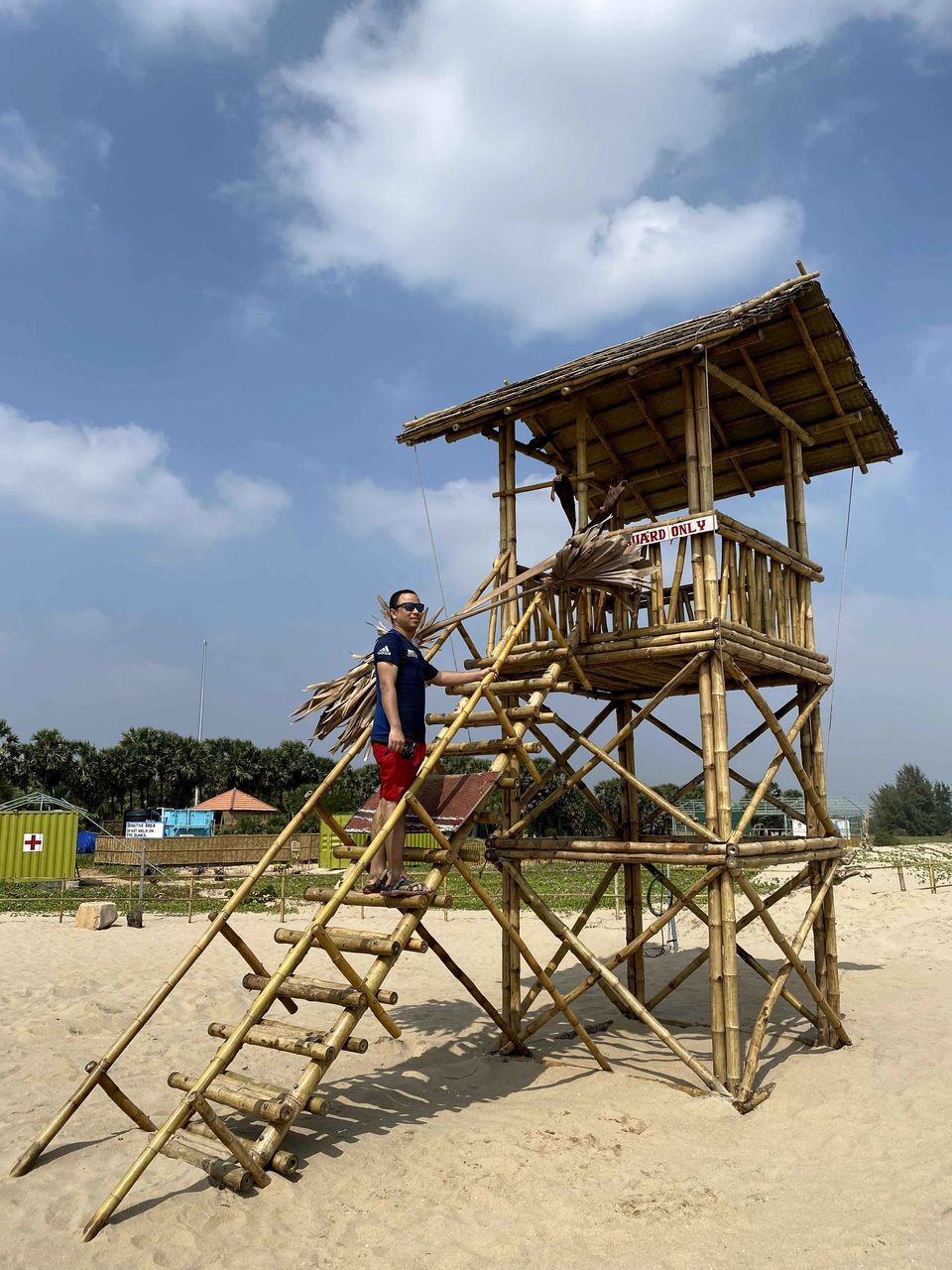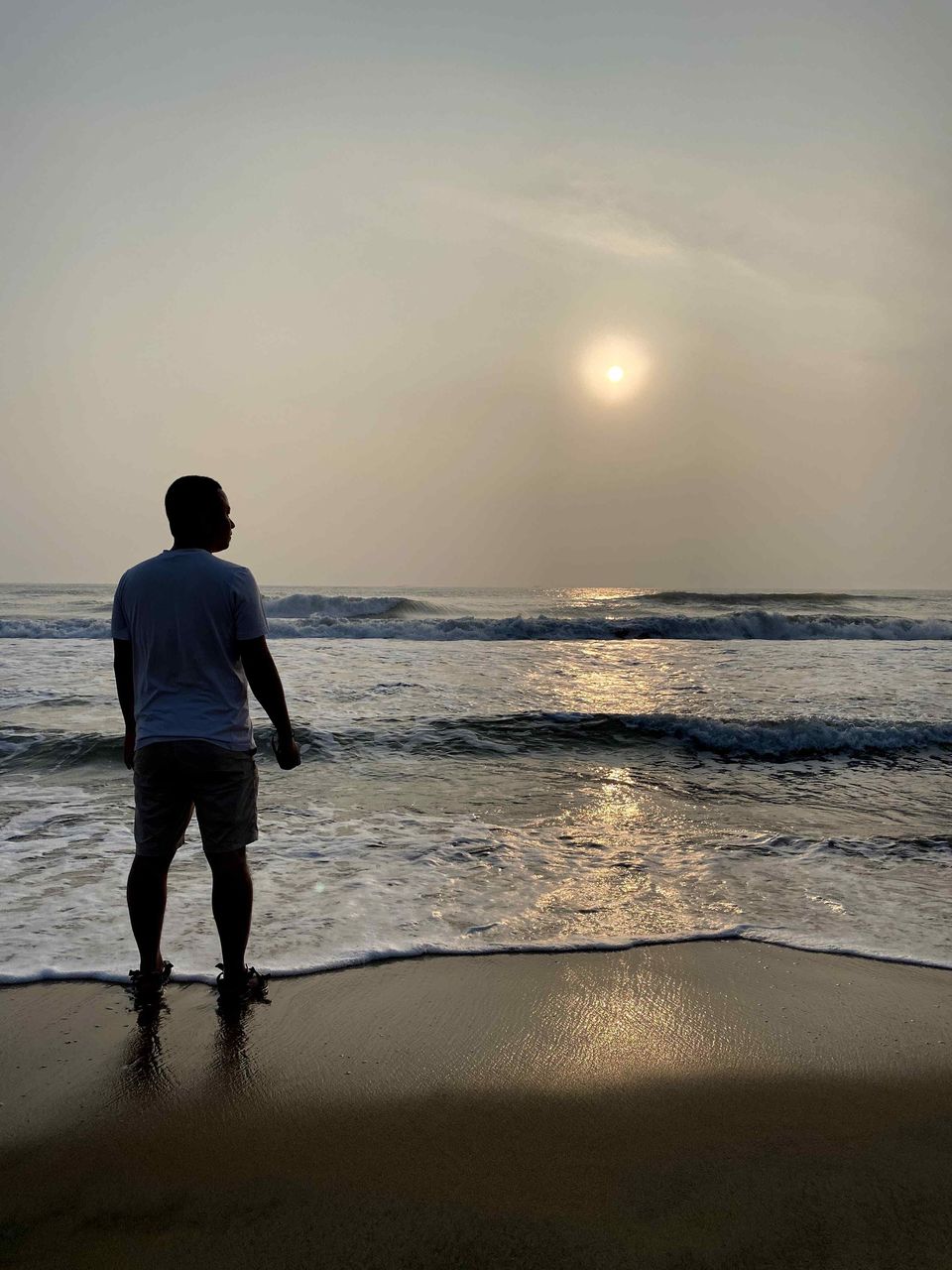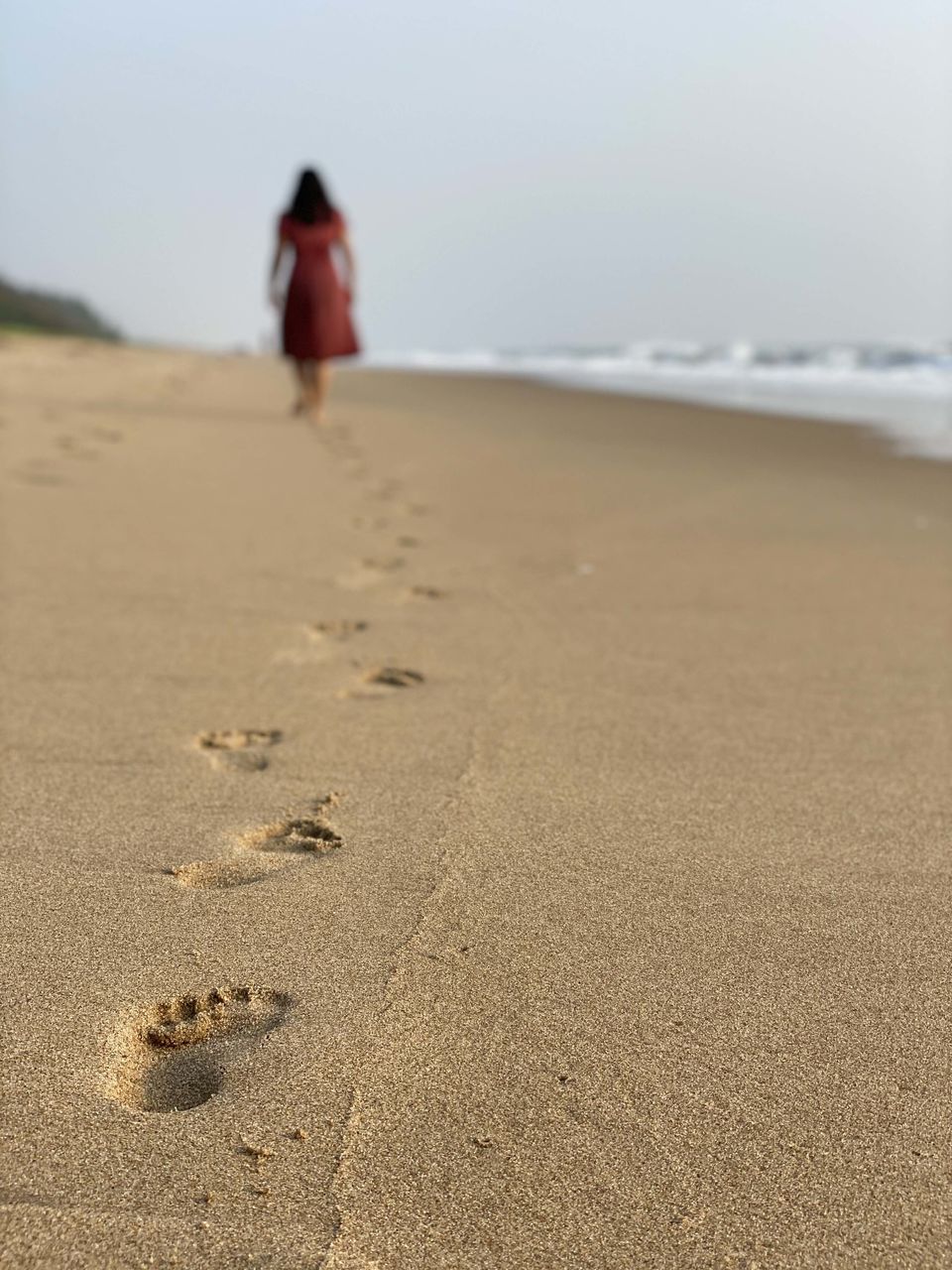 By the time we hit the road back it got dark and driving on a 6-lane highway at speeds above 100 ensured we had our eyes glued on to the road and stayed alert. The highway had enormous traffic with the holidaying folks plus the lorries, trucks all vying for a space on the road. Revenge tourism was at its peak, being here on the highway felt like somewhat being on the ORR on peak work-days. Once we crossed the Hosur toll-gate we are now very much in Bengaluru and a sad realization of holiday being over. Rama dropped us to our homes, stayed back for dinner before driving out at midnight. Ey Monday, I'm ready for you now...