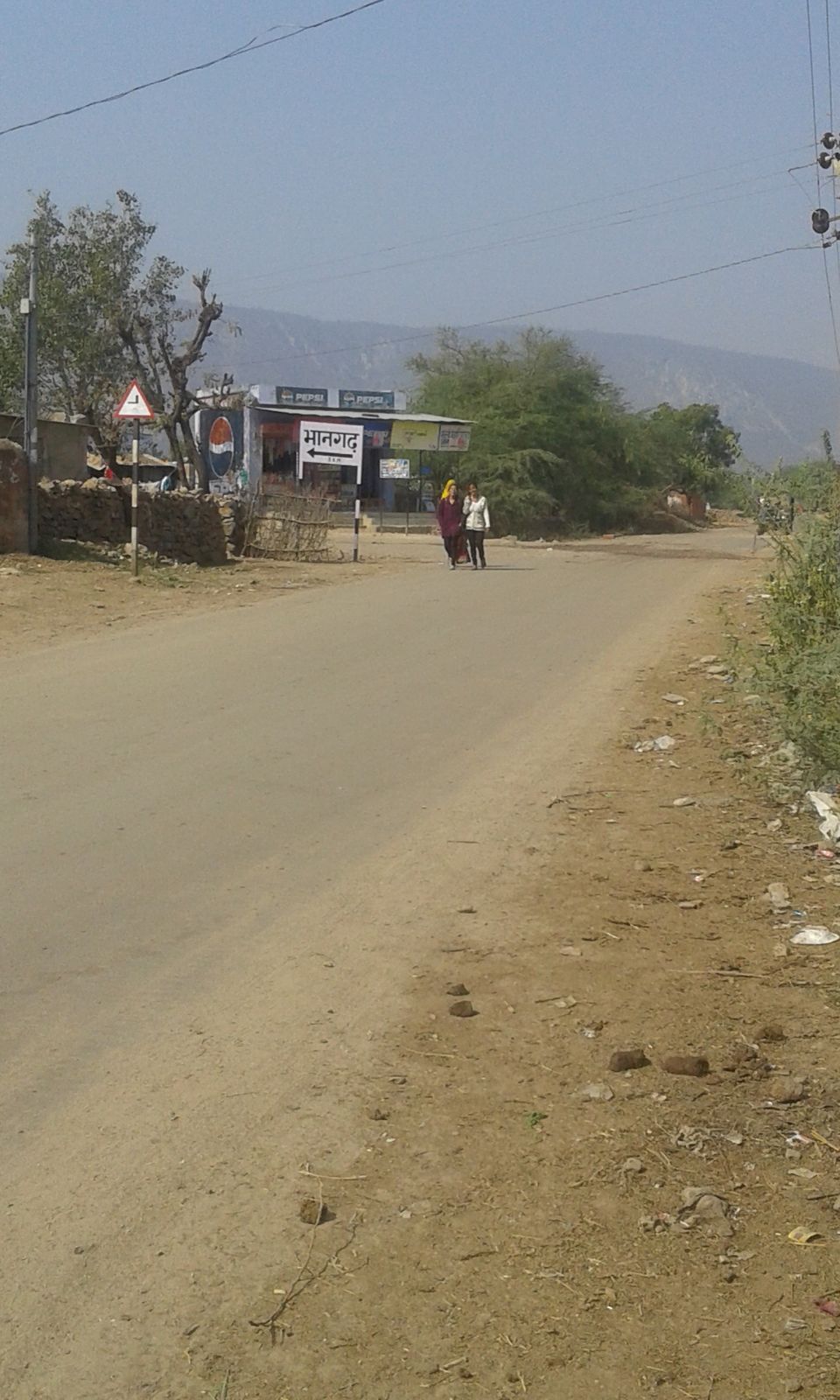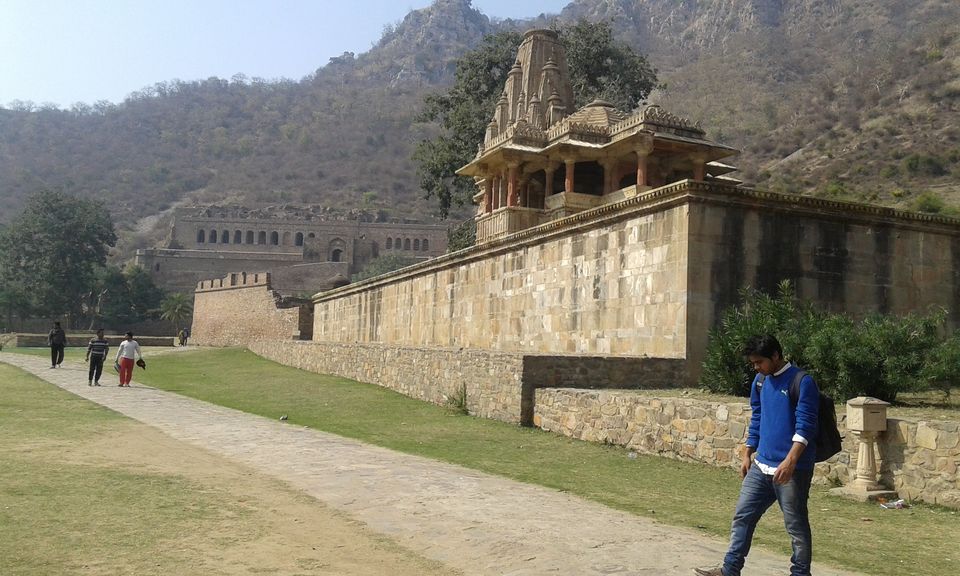 Bhangarh fort is the most haunted fort, place in India situated near Aamer, jaipur, Rajasthan and also counted as fifth most haunted place in the world.
The story associated with the place is that Rani Roopmati was too beautiful and said to be her throat is so pristine that one can see water flowing under her neck as she drinks it.
The king of the place got impressed by her beauty and made her queen but later on she got the eye of a TANTRIK ( who practice dark magic). After being part of mockery, he cursed her and her kingdom to get fell soon and her soul would haunt the place forever until someone born there.
Later within a year the place was attacked and destroyed by foreign powers and rani performed sati pratha along with her lady companions and from then her soul haunts the place. Nobody is allowed to go near the fort after sun set.
The place when I entered I got feeling of something that is lost and forgotten and as i was entering to many ruined rooms there was a basement going downwards and I got a very serene negative feeling that i Backed out like something watching us. well its could be illusion of mine anyways, one should visit the places which are still in their originality and ruining.
So, to reach there I followed tour itinerary of 01N/02D.
New Delhi- Jaipur- Bhangarh- Jaipur- New Delhi/ Gwalior
Day 1: Depart from new delhi, 10.30 a.m.( Kashmiri gate bus stand counter no.7) for jaipur bus, delux coach (Rs. 400 each, 61/2 hr).
Day 2: Reach narayan circle (06.30 p.m.), hire a publiuc auto(Rs.70) to go to ram circle in the hotel booked earlier through Ibibo. Enjoy dinner at Indian spice or nearby dhaba( highly recommended), with specially ordering papad masala, gatte ki sabji, butter roti and gulab jamun, later ice cream from a road cart and stroll light traffic street. Overnight at hotel.
Day 3: After a full breakfast, c/o from hotel to reach narayan circle having glimpse of the famous sites and infrastructures along with wide streets of Jaipur on the way by auto-ricksaw ride. From bus ticket station, get ticket for night bus journey to new D elhi or gwalior for same day( Rs. 476)
From local bus counter, get ticket for Dausa( 1 hr journey) leading to outskirts near Aamer.
From Dausa, take another bus ride for bhangarh. ( ticket charges are very less for women travelers).
Reach Bhangarh, a very exterior place resembling an original traditional village. Do carry some fruits.
Bhangarh fort is 3 km from there with no public transport, ask for some lift or else walk
Rest, chill at local food stall for cold-drinks, cigarettes etc. (2.5 km).
(2.5 km).

Start excursion the fort having temples without statues or idols of god, the fort , the tomb having remaining s of the time period etc.
The excursion could take max of 3 hours and return to ram circle within 05.00 p.m.
Enjoy hot coffee and brownies at nearby central mall and later visit local markets where try pyaz ki kachori, or rajasthani thali of dal bhatti or simply dahi bhalle etc. stroll to local parks , enjoy fresh aroma of the surroundings, temples.
Return to ram circle ( 9.30 p.m.) to catch bus. get pack some Mac D burger and french fries for bus.
Overnight in bus ride and depart from the dark past you witnessed
.