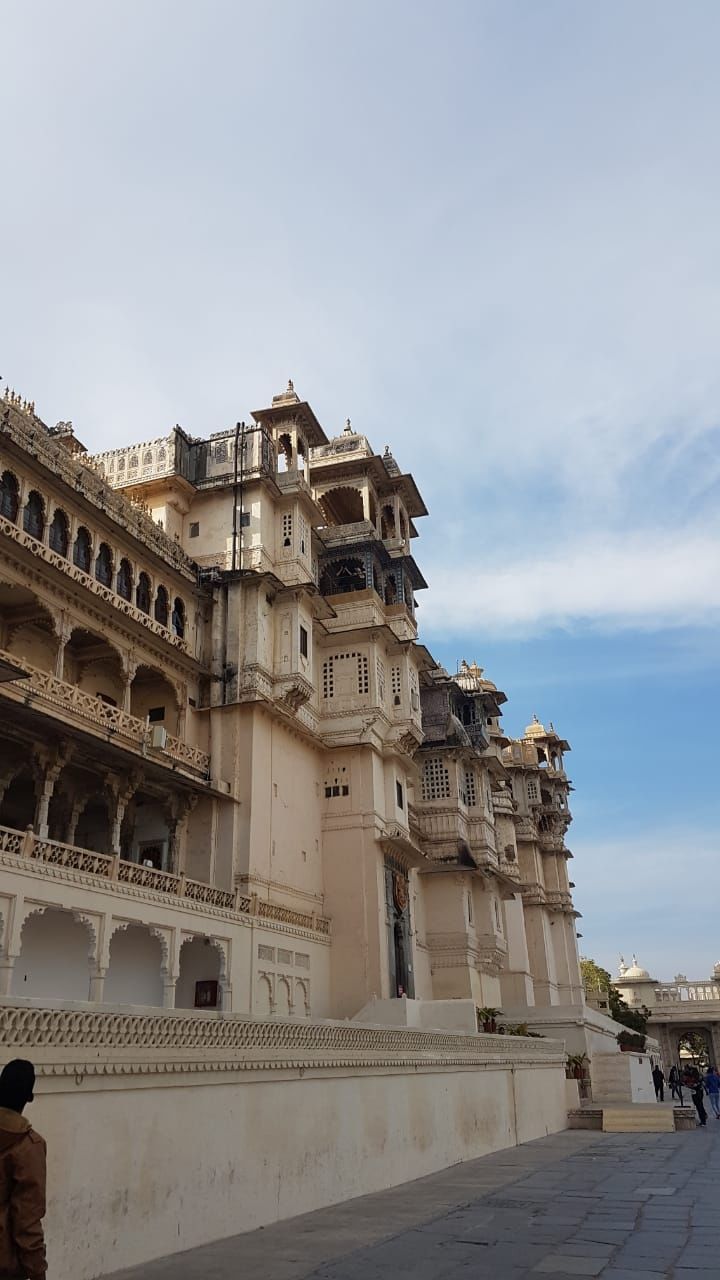 8 States
#7470kms
#32Days
#kovai_Thumpers_Motorcycling_Club.
#BOBMCRIDERMANIA
#RM2019
#AANDO
The much awaited ride started with my favourite #WesternGhats, along with our club moderator Madhu Sudhanan anna, we reached Thalamalai, which is a lush green dense forest, had a wonderful stay... Next day we started towards Tumkur, where we had to join with our club owner Sherin Samuel Eta...Road to tumkur was good, we opted state highways,not the four lanes... Interior Mysore and Mandya region is a treat to watch, so much of water and agriculture all the way along the roadside...After tumkur, the three of us started towards Bijapur ( Vijayapura) northern part of Karnataka... Had a minor repair in my Rocky boy, got it repaired at Hospet #RoyalEnfield Service Center... Resumed our ride and after reaching Bijapur, we were welcomed by a large Dome structure which is Tomb, largest of its kind in the world... The next day started towards Aurangabad... The #Ellora_Caves was mind-blowing with its single largest monolithic structure of the world, which is a #World_Heritage_Site of #UNESCO...Then had the opportunity to climb the Daulatabad Devigiri Fort, India's very own Eagle's Nest! Leaving Aurangabad we reached Indore,which showed us the glimpse of cold conditions we are about to face...Then we headed towards #Udaipur... Had an exotic stay near Lake pichola with a view of city palace at cheaper rates... After two days of stay at Udaipur ,left to RM Venue which was 20odd kms outside the city... The event had an electrifying atmosphere, Bullet clubs from all over India gathering at a place is always exciting... 1500 bullets at one place!!! Three days of a kick ass event... Kudos to India Bull Riders to pull out such an amazing #RM2019 #AANDO #BOBMCRIDERMANIA...After the event brother's who accompanied me had to head back home... Then started the Solo Adventures! Starting from Udaipur, reached Jodhpur and got a stay at 250 year old Haveli, which had an amazing view of the #MehrangarhFort... It looks impeccable in the night... Started towards Jaisalmer the next day and found a Mysore brother riding on the same way, had a chai chat and we headed towards #Sam_Sand_Dunes, the Dune Bashing and camel ride was something spectacular along with the sunset... The next day was the circuit ride, leaving to Longewala War memorial, which is also the border of India, had a emotional experience looking through the memorial... Our Soldiers guarding our border at scorching heat and extreme cold, is a site that every Indian must watch, so we can know how luxurious our lives are... Saluting each and every soldier in my sight, we started towards Tanot Mata Mandir, which is maintained by #BSF only such temple in India... The stretch is fully over the #Mighty_Thar_Desert riding through this beauty was once in a life time experience, dunes all along the road side, a sight to watch for... The next day started alone and earlier to Radhanpur (Gujarat)... After Radhanpur, started towards bhuj, via Ekal Mata Mandir, after some 80odd kms on the village roads reached the place, as I was instructed, kept riding through a path for about 1kms only to find the vast #White_Desert and finally found the place where the land and sky meet...Which was just the beginning of #The_Great_Rann... Reached bhuj by eve and stayed at Amit T place... He was very helpful and planned for my next day's ride... Taking his guidance, left earlier by 7 in the morning, where its freezing cold! Had a circuit ride, the first of it was #KalaDongar The Black hills, from where you can see the entire White Desert...Then started towards #White_Desert... After some talking with the BSF guards, the allowed me to take the bullet into the White desert, its full of rock salt bed and nothing, pure white and light blue sky will kind of make it much more beautiful...Again started to Lakhpat Fort, which was once a famous port... Then from there reached India's western most point #koteshwar...Rode all the way back to bhuj, the second breakdown inside the town, Amit had come to the rescue and got my Clutch wire changed... That was very helpful of him... The biggest dilemma was the next day's ride... To reach Vadodara was the initial plan... Started early by 8 , reached Vadodara around 3 , devils mind started to work, why not stretch it to Mumbai? Finally reached Thane around 9 in the evening, which was 833kms in a single day! Need I mention about traffic in Mumbai!? Took some rest and left late by 10 on next day morning, had my Bullet serviced and left to #Sholapur... The next day started to Hyderabad... Stayed at Aashiq Ilahi place for the next 6 days... Had a wonderful time with them...With bundle of memories created, finally started towards Bangalore via #Gandhikota... After some rusty roads around 100kms , reached the place and found the austonishing view of #Grand_Canyon_Of_India! Left to Bangalore and had a rest of two days at my friends place, which I needed the most! Meanwhile our club brothers were planning for a ride to yercaud... So left to Salem and had stay at birthday boy Sakthi SaRan place, had home food after a month! Then left to #Yercaud... Had a great time with my brothers and rode back to Coimbatore with them! Yes that was 32nd day!!!
A special mention To My #Rocky , without him this would've been impossible!
#Bullet500Love  ❤️😎🔥
Thank you all for the support :) :)
Next RM is at Nepal 🔥😎
Love is #KTMC Kovai Thumpers Motorcycling Club