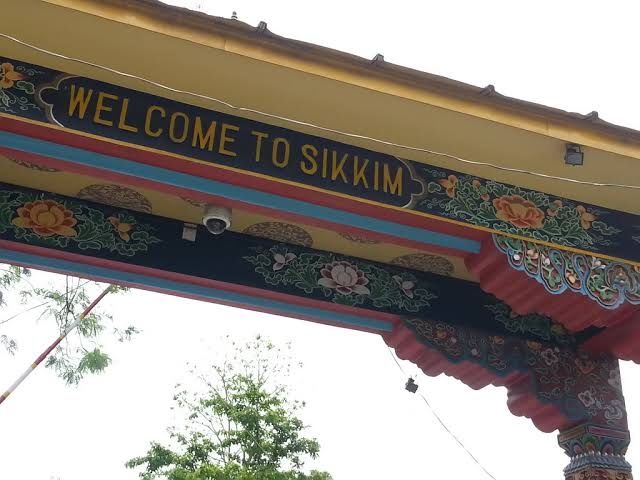 Boarded the train in the morning with friends and had an luxurious lunch in the train brought in by 3 friends from home. They were nicely packed in 8 containers for each one of us and thanks to my friend for being systematic otherwise it becomes really chaotic to have home food in the train. We crossed the Farakka Bridge about which almost all us were quite excited.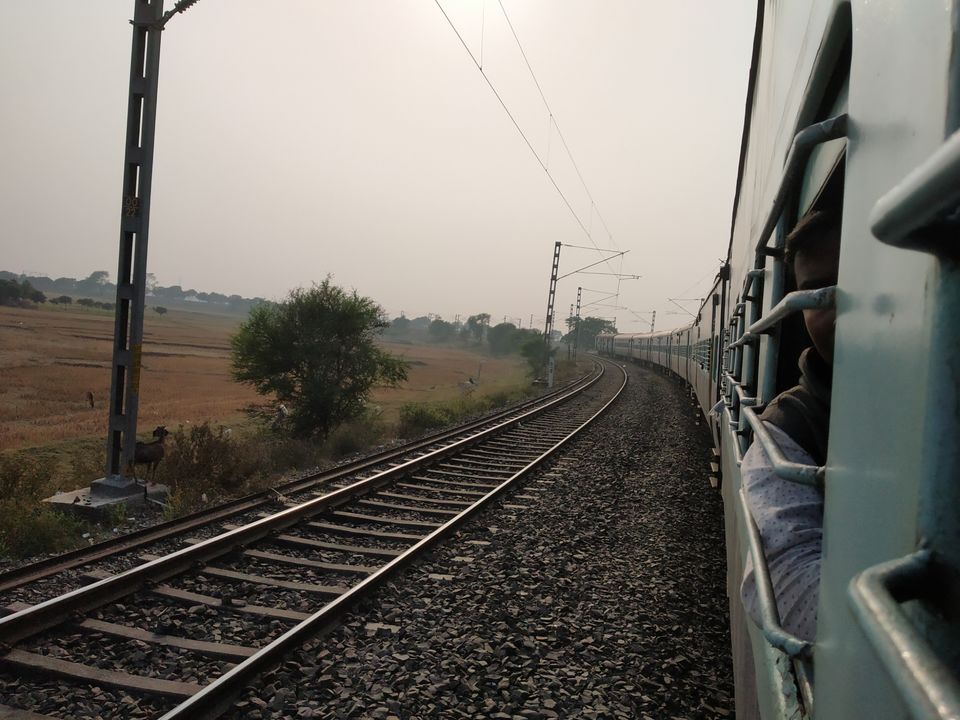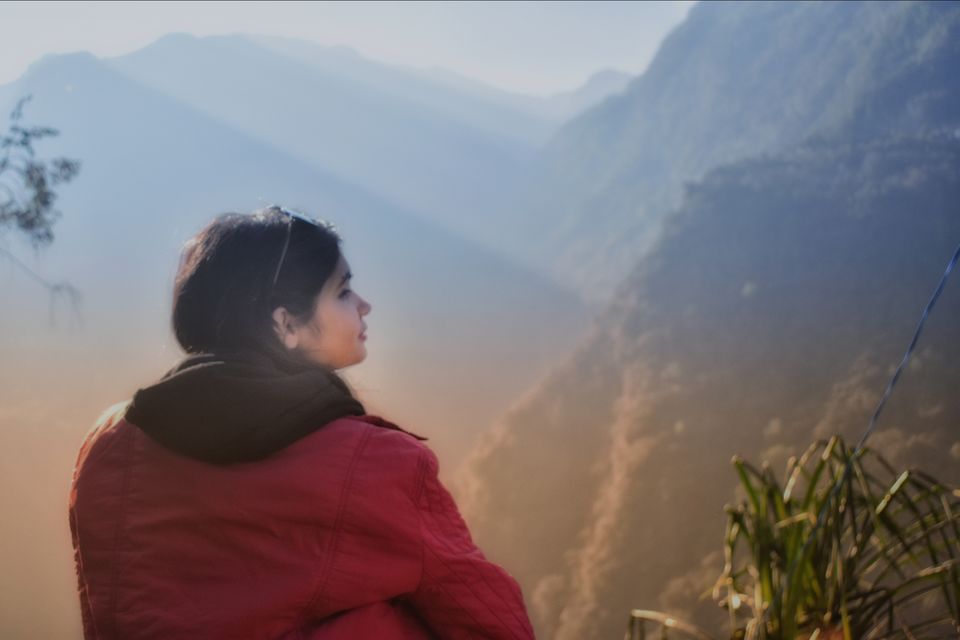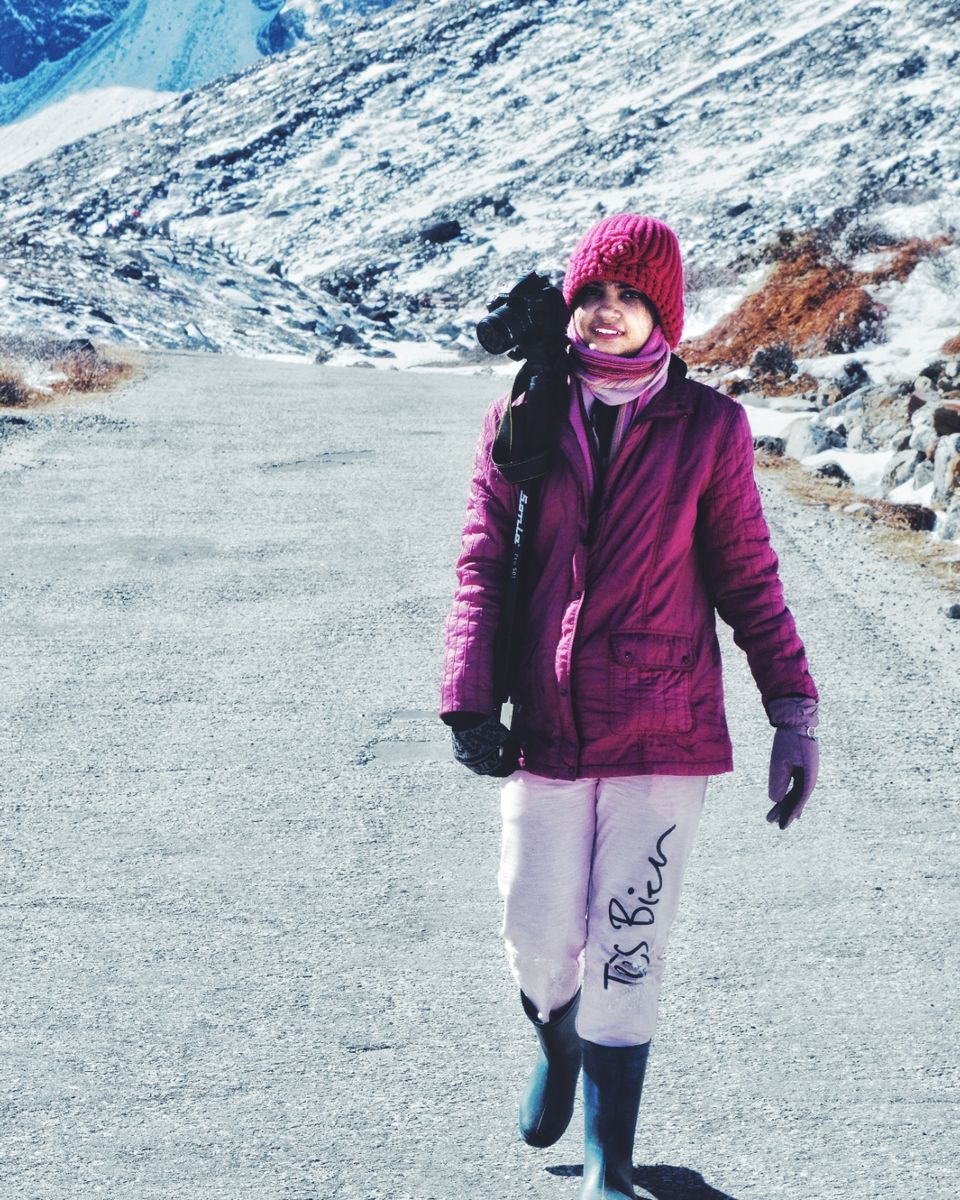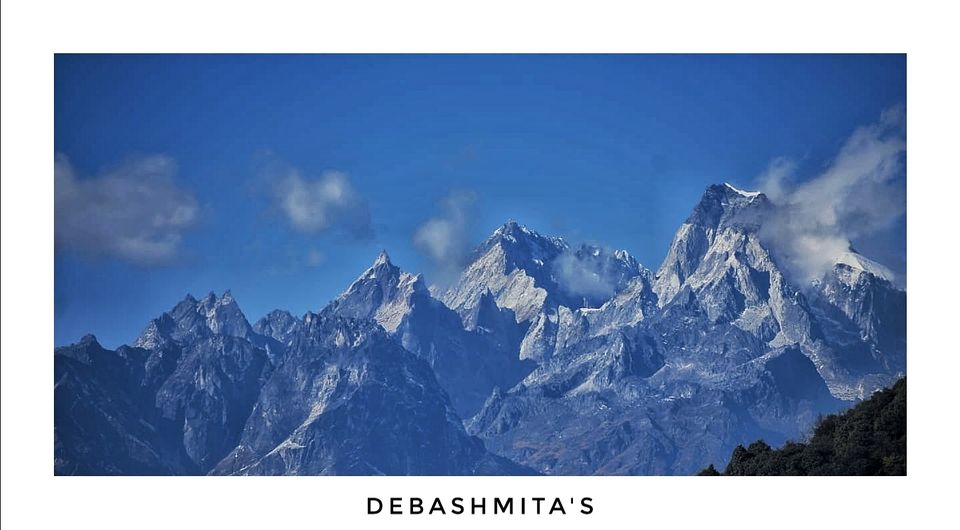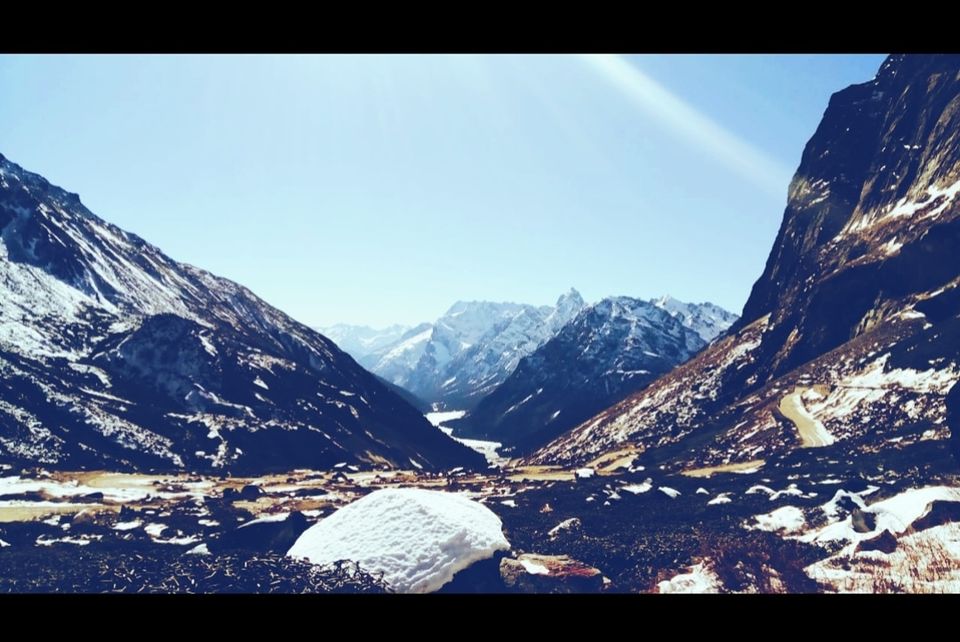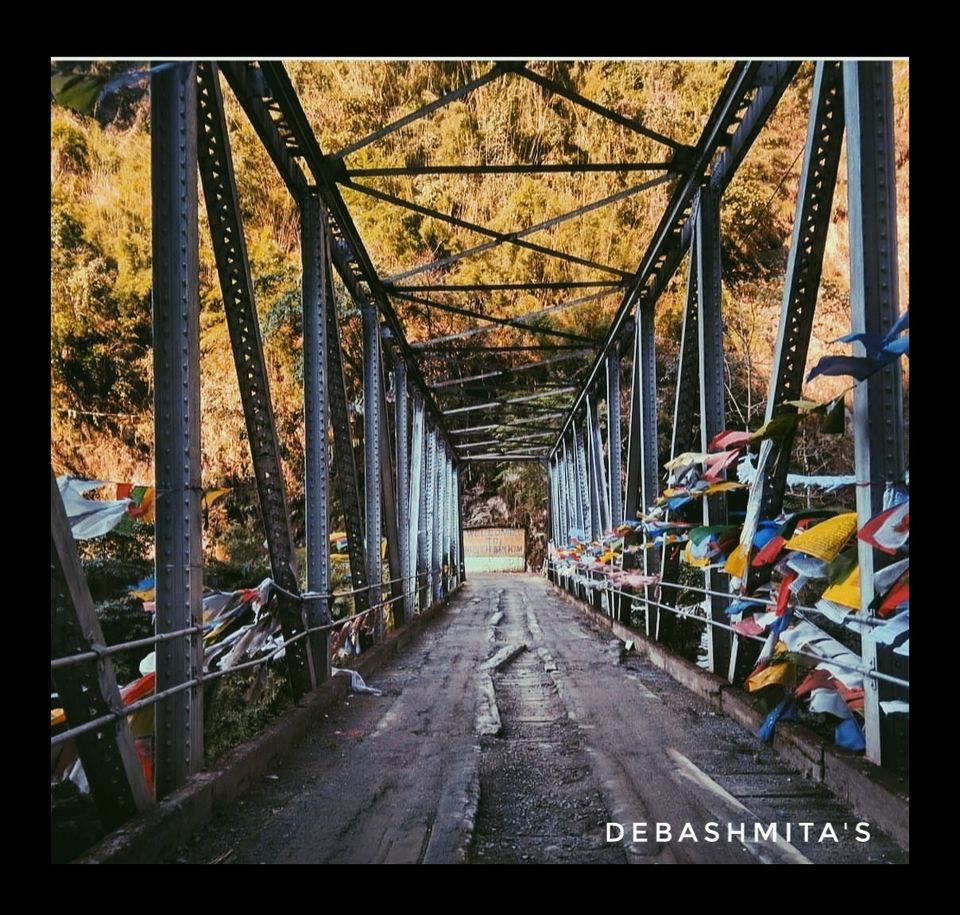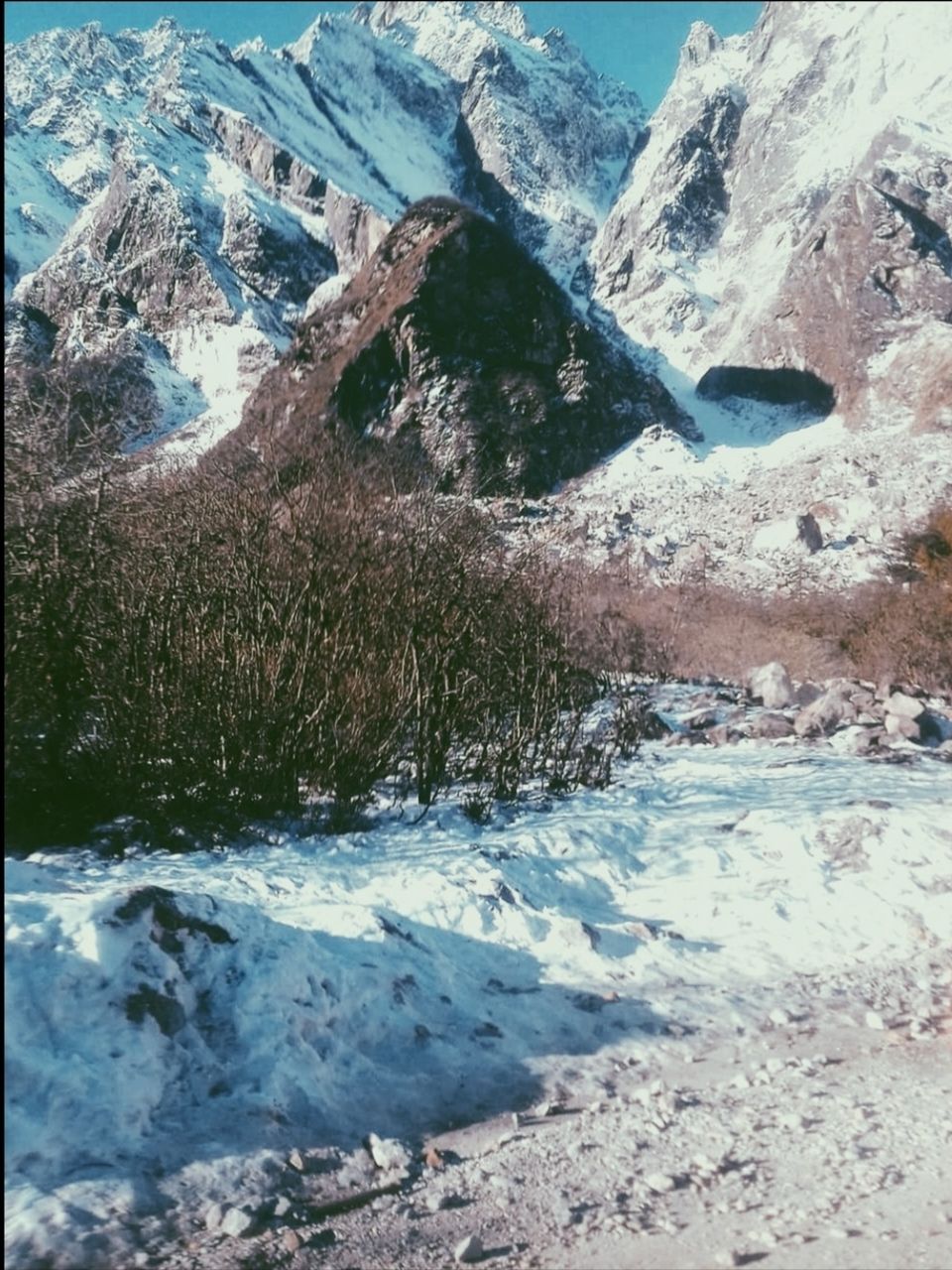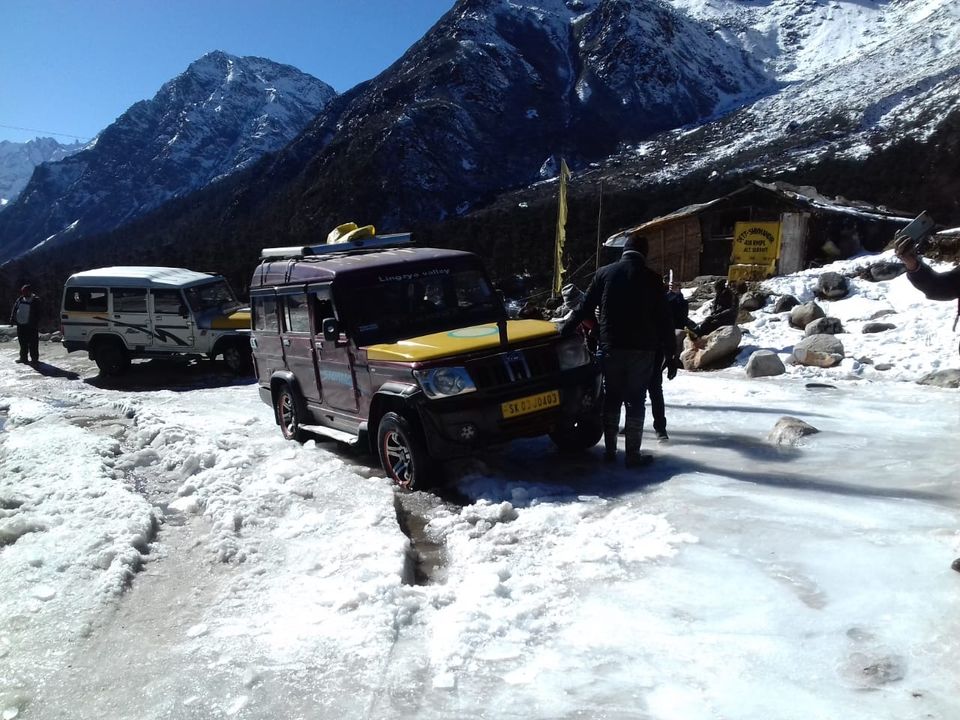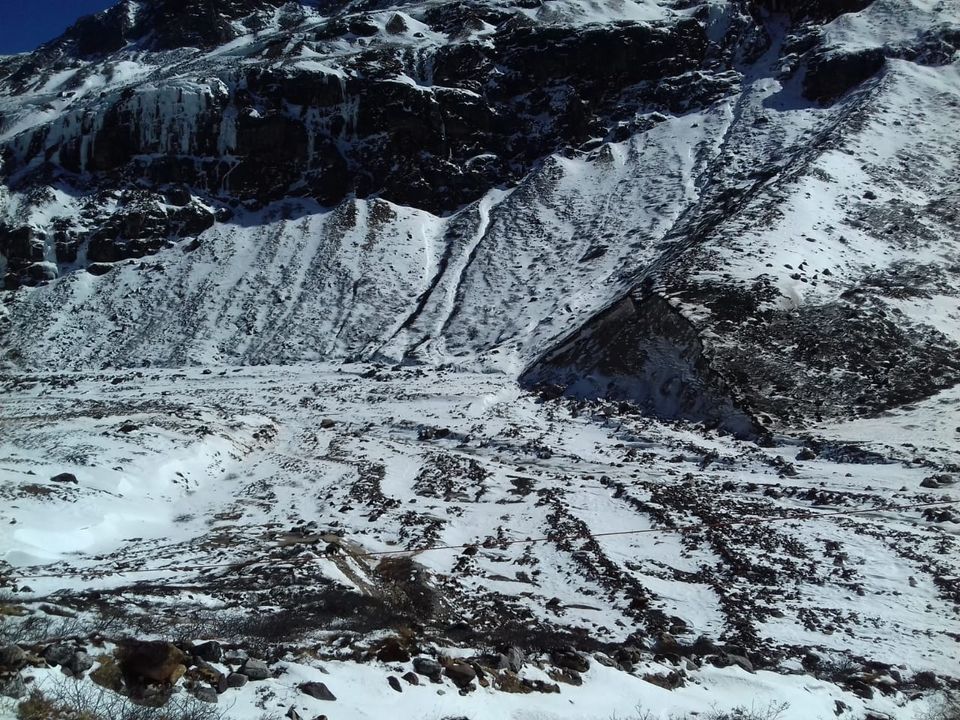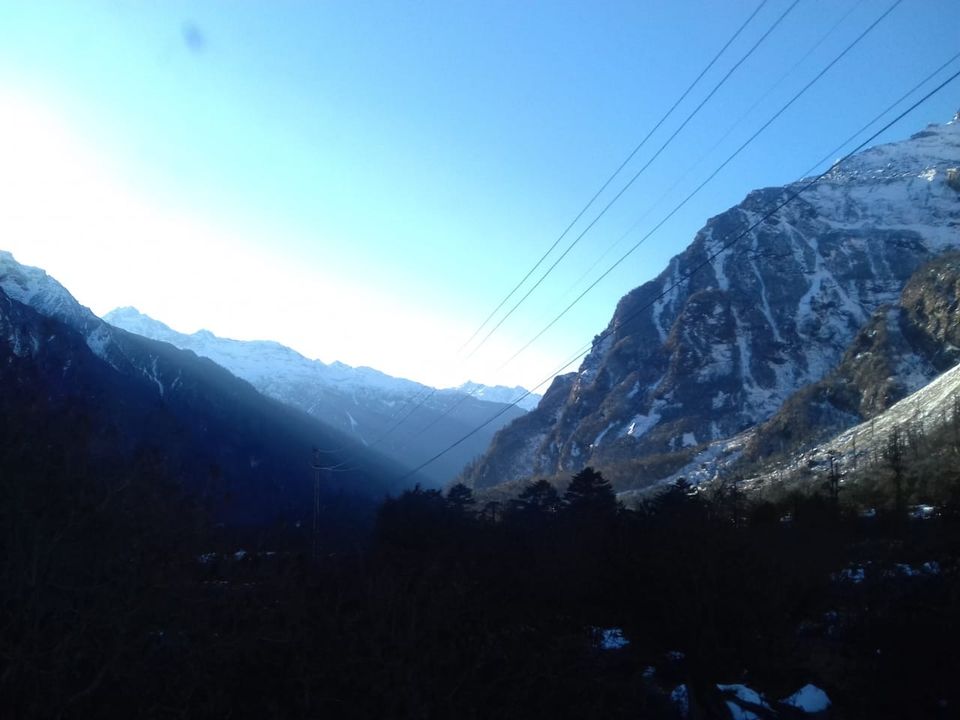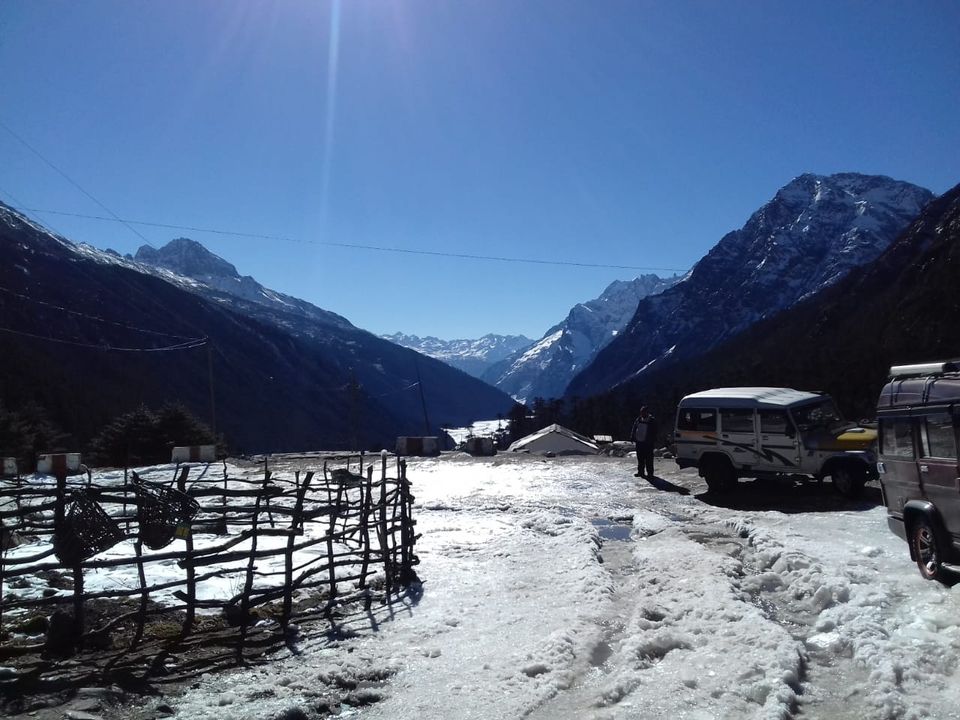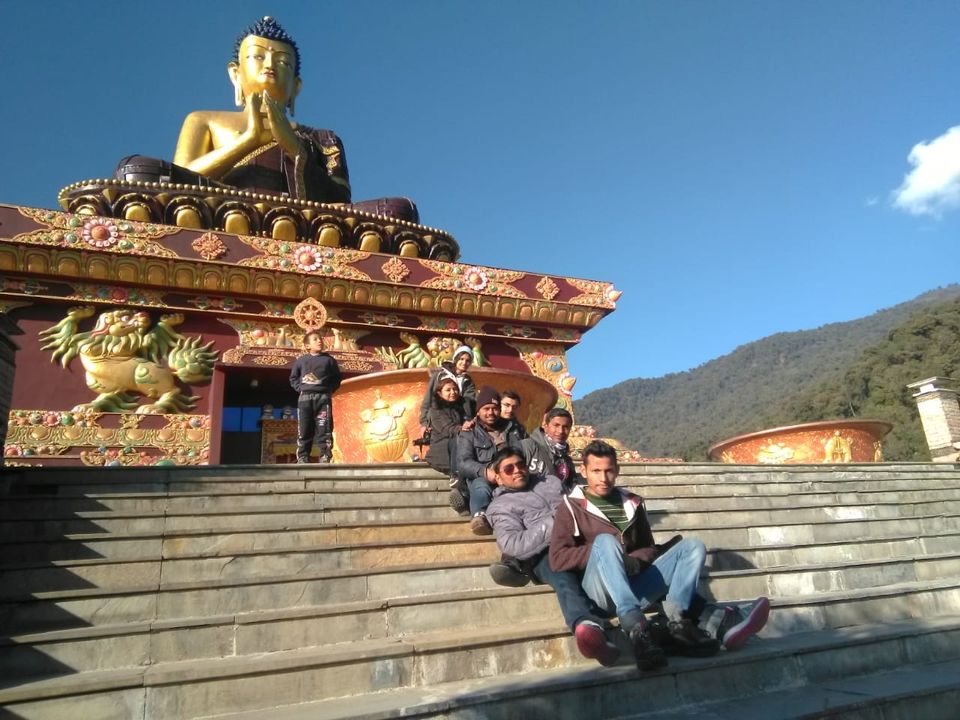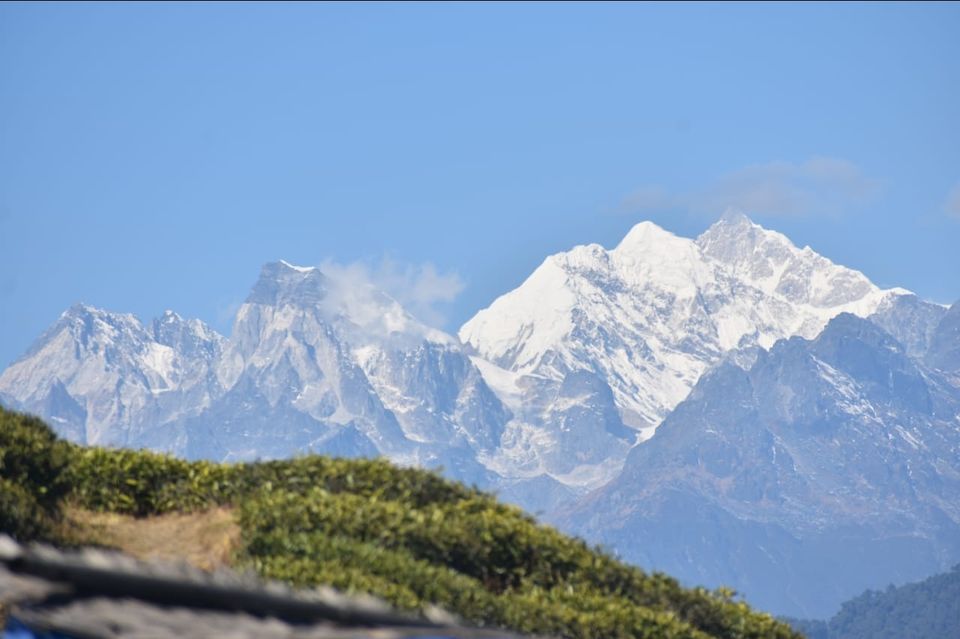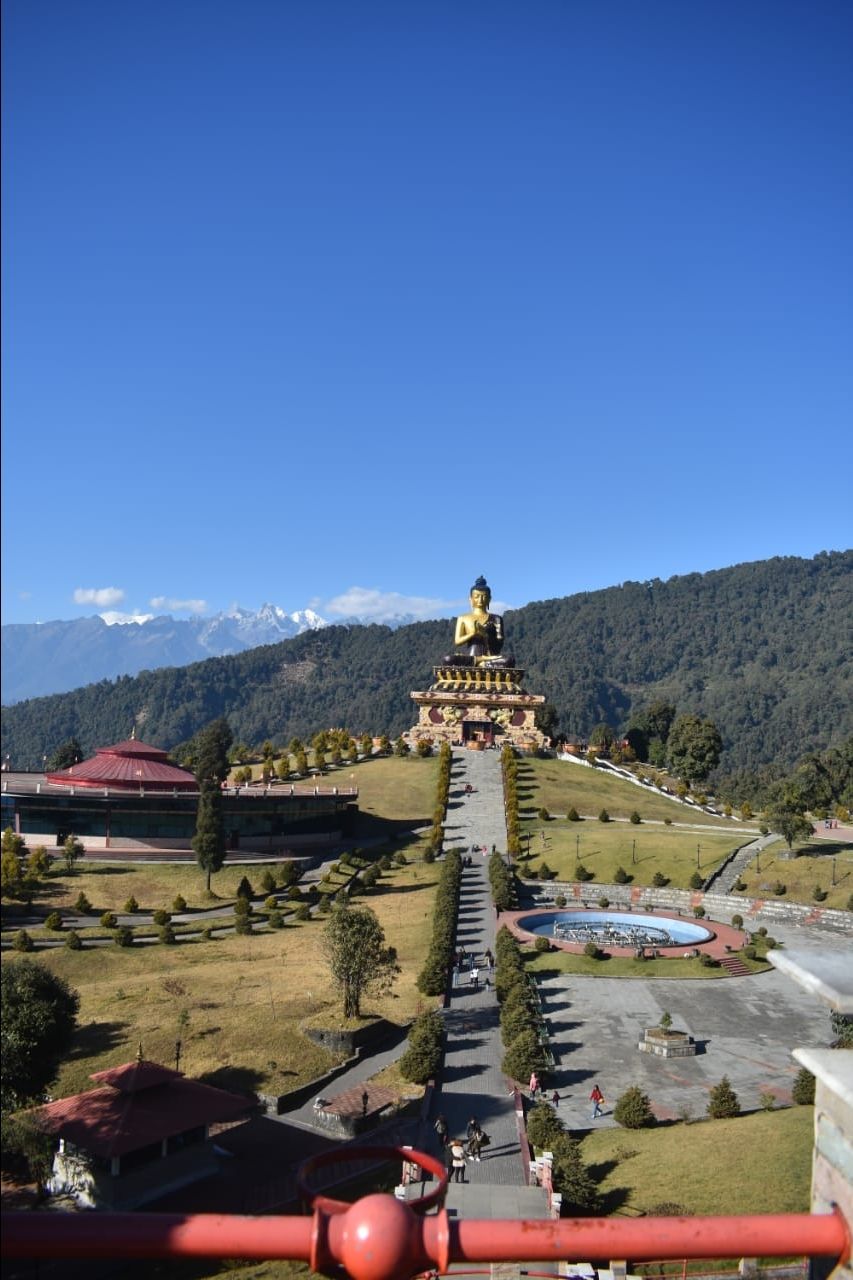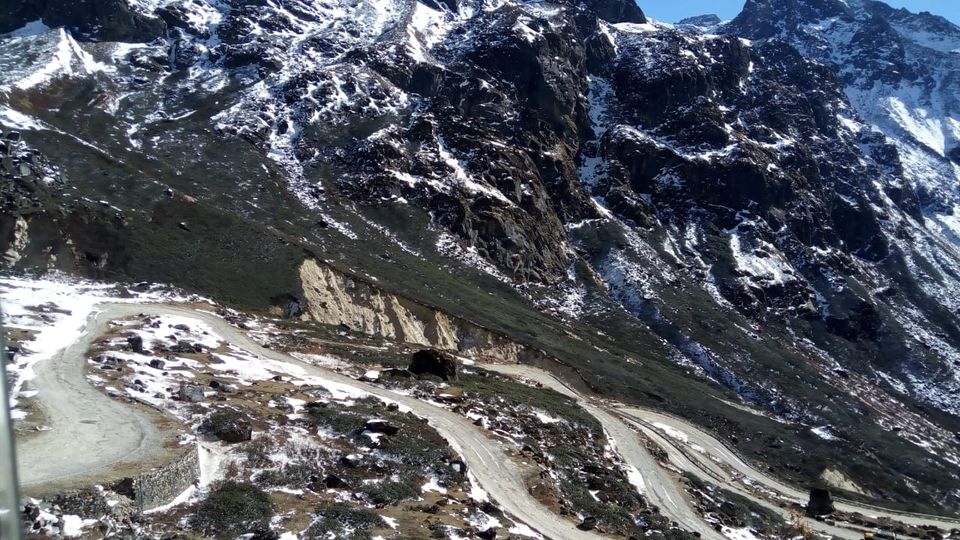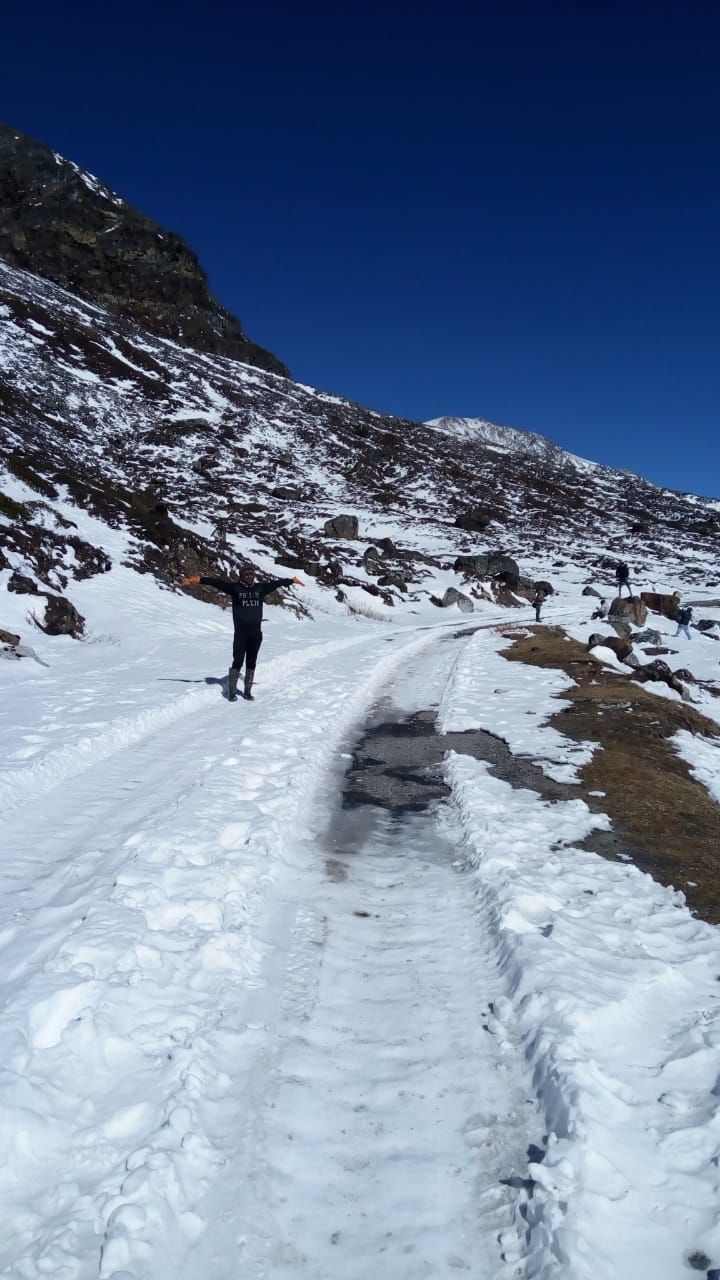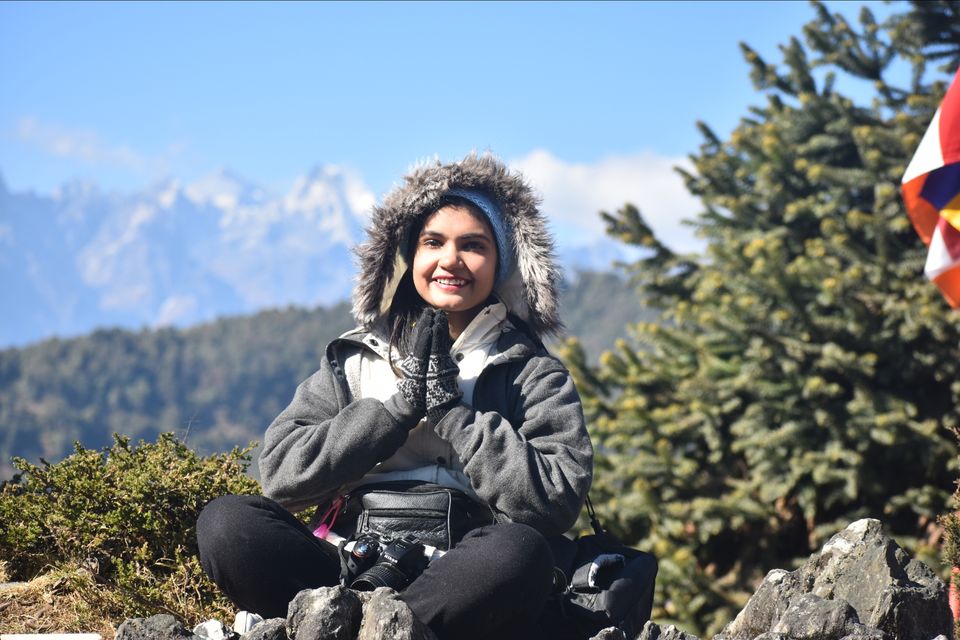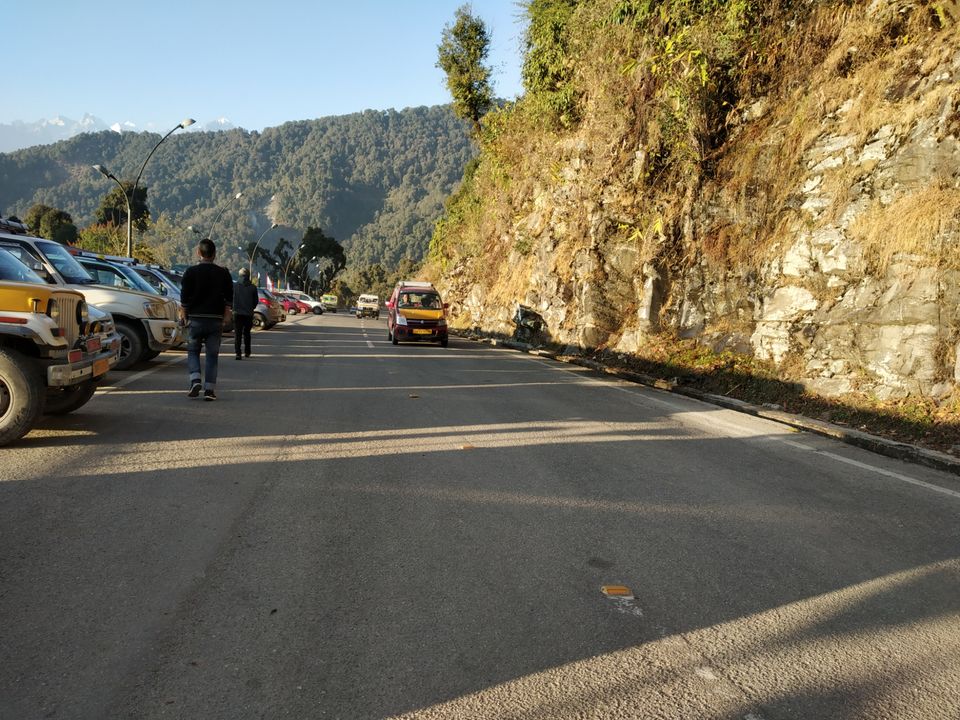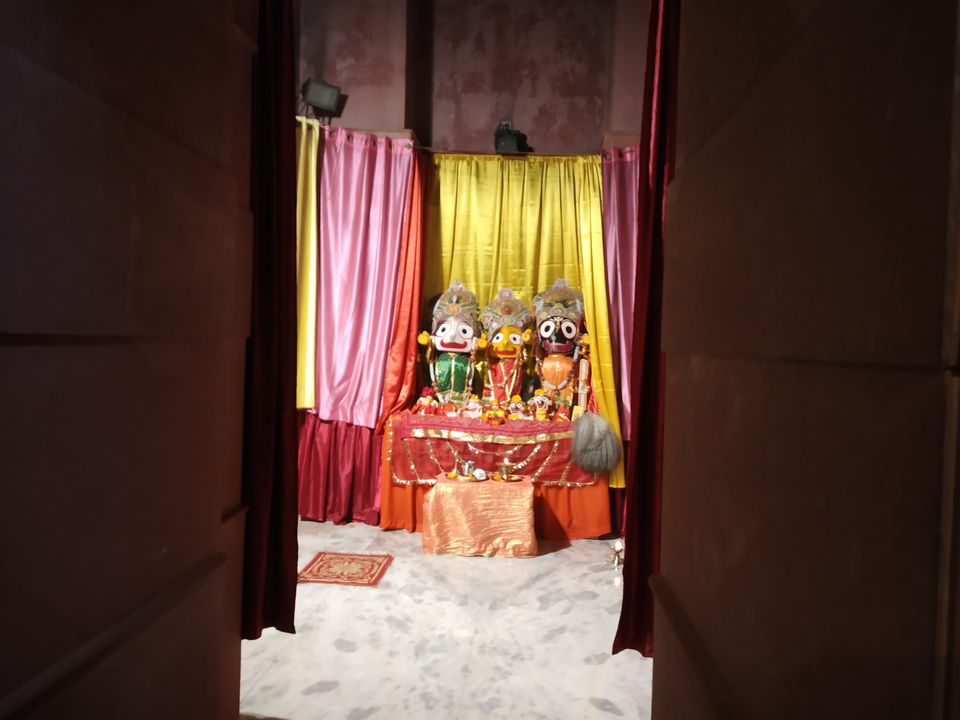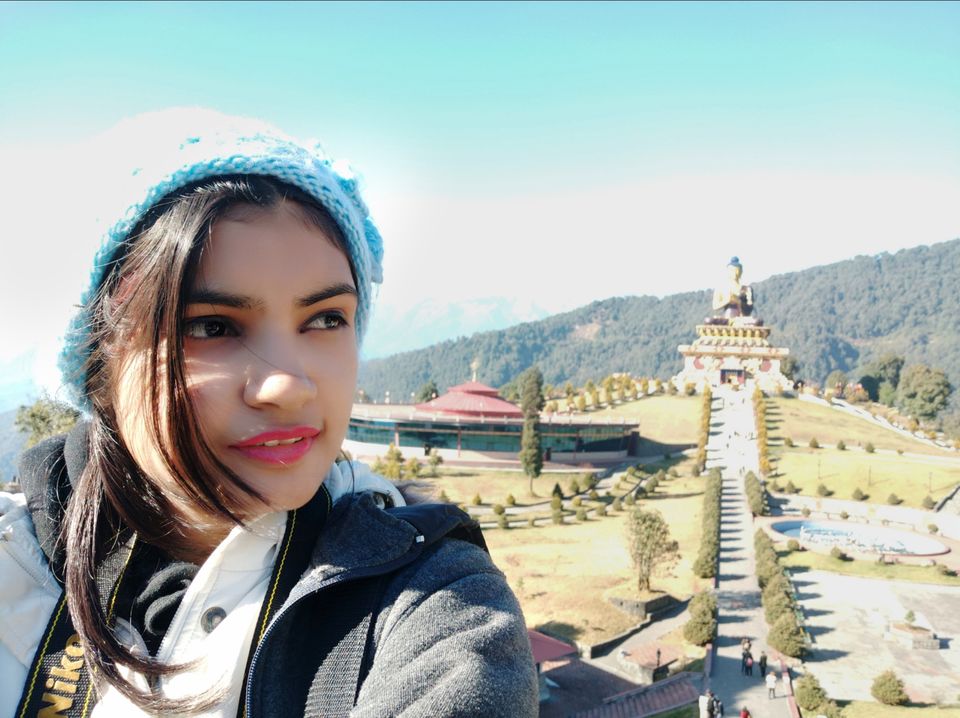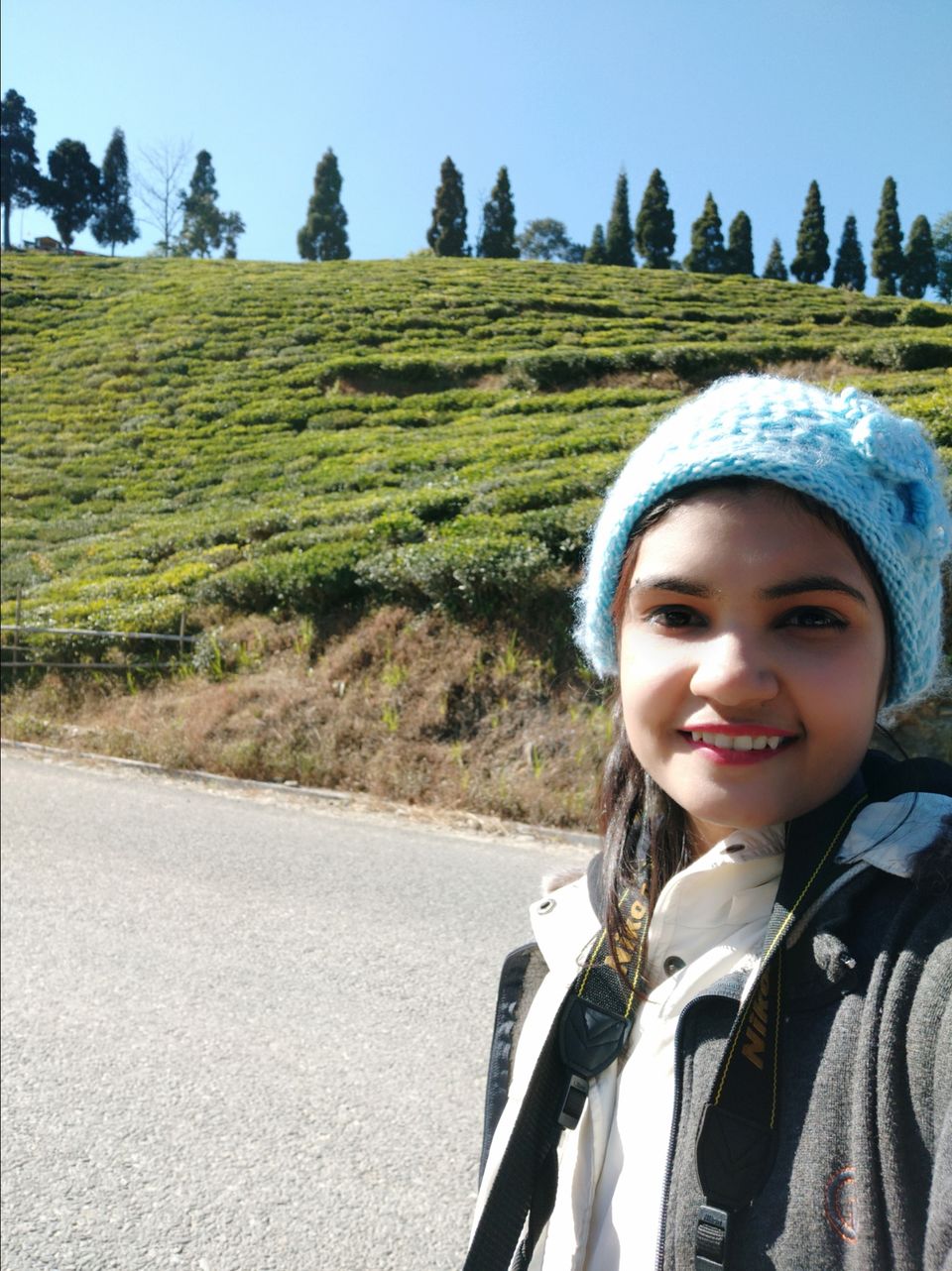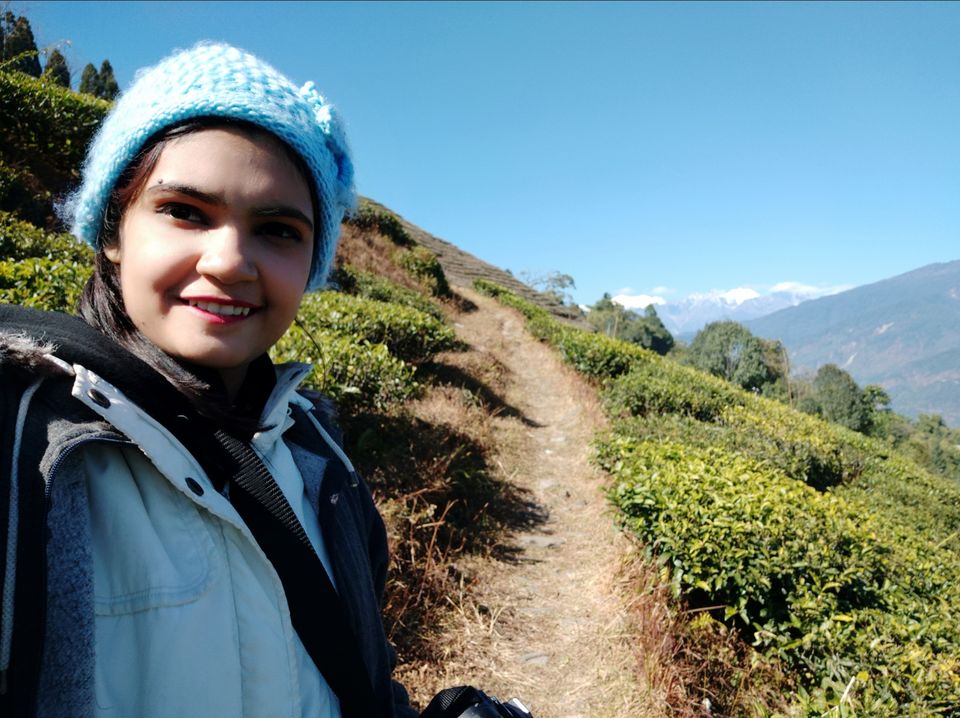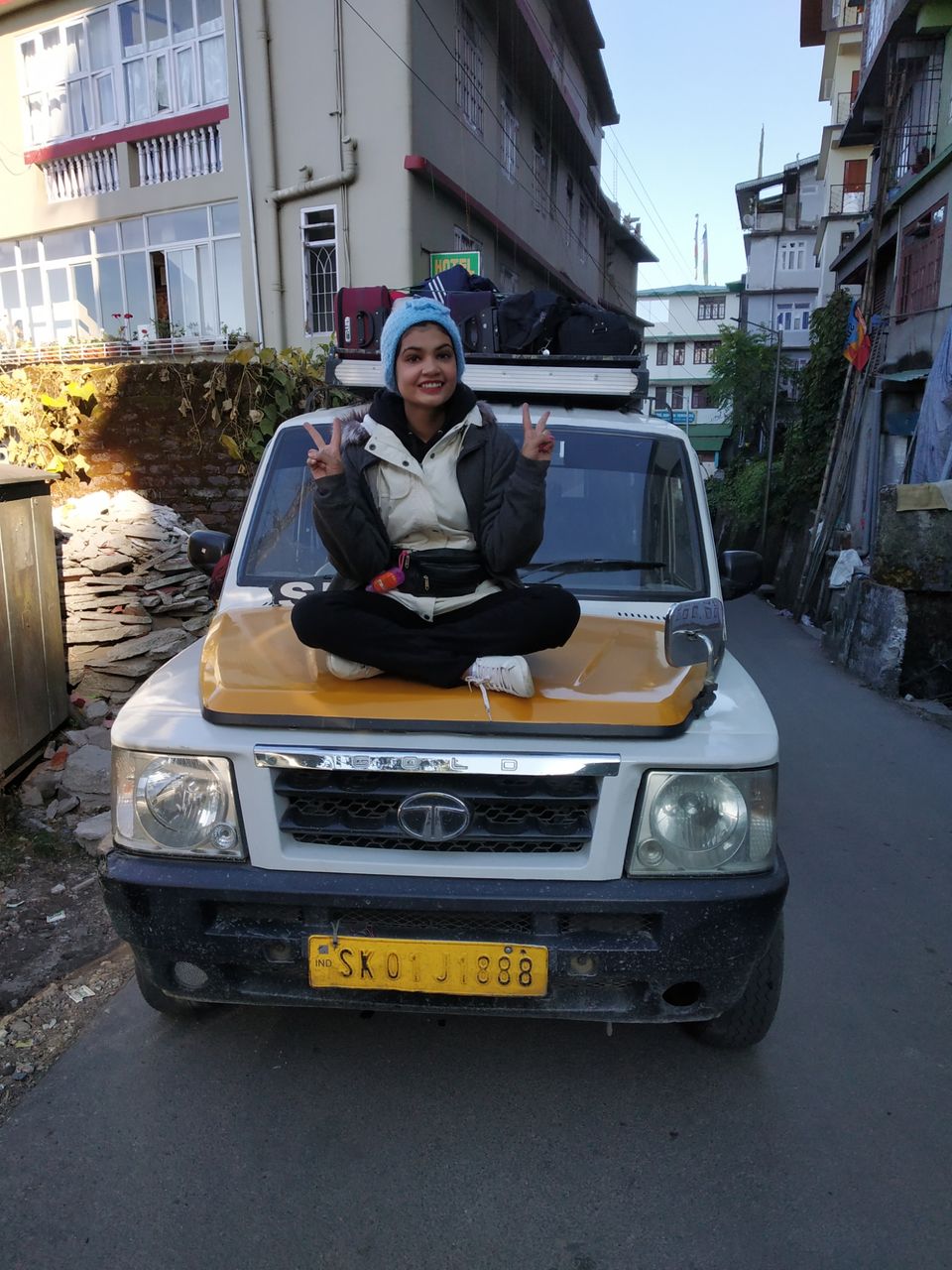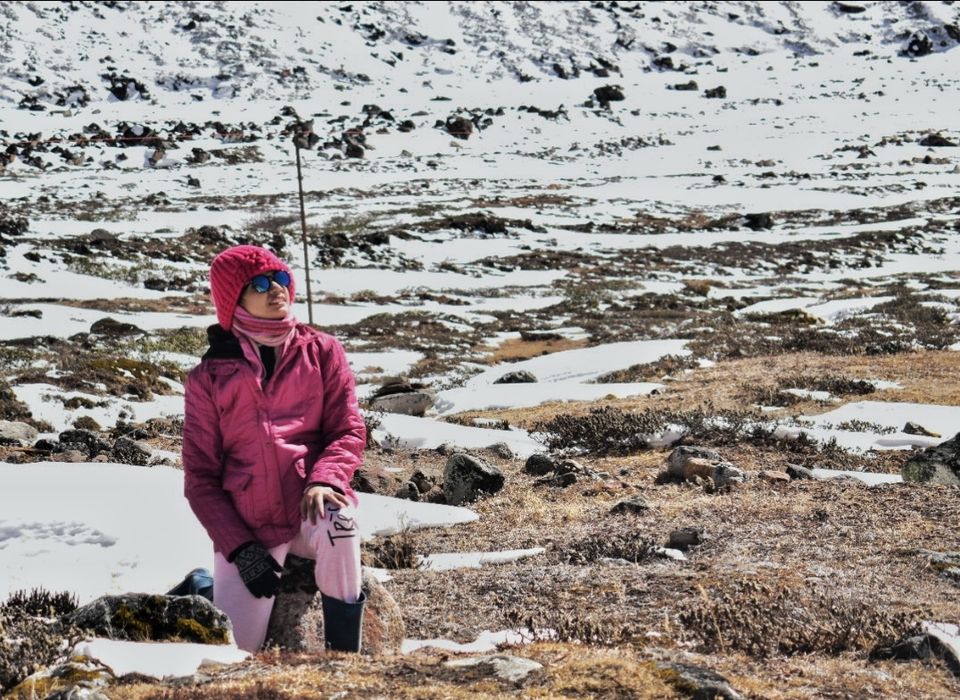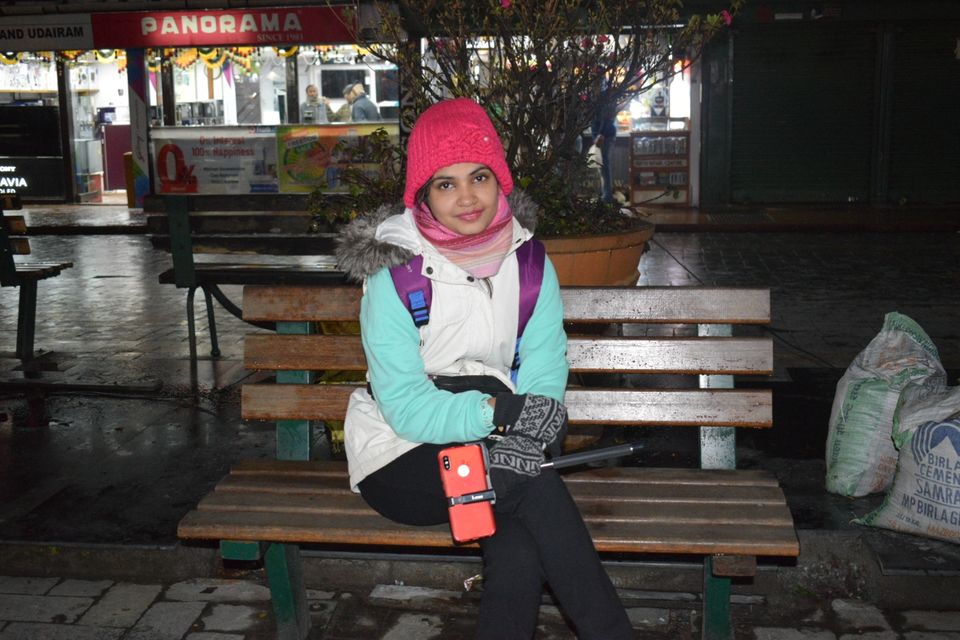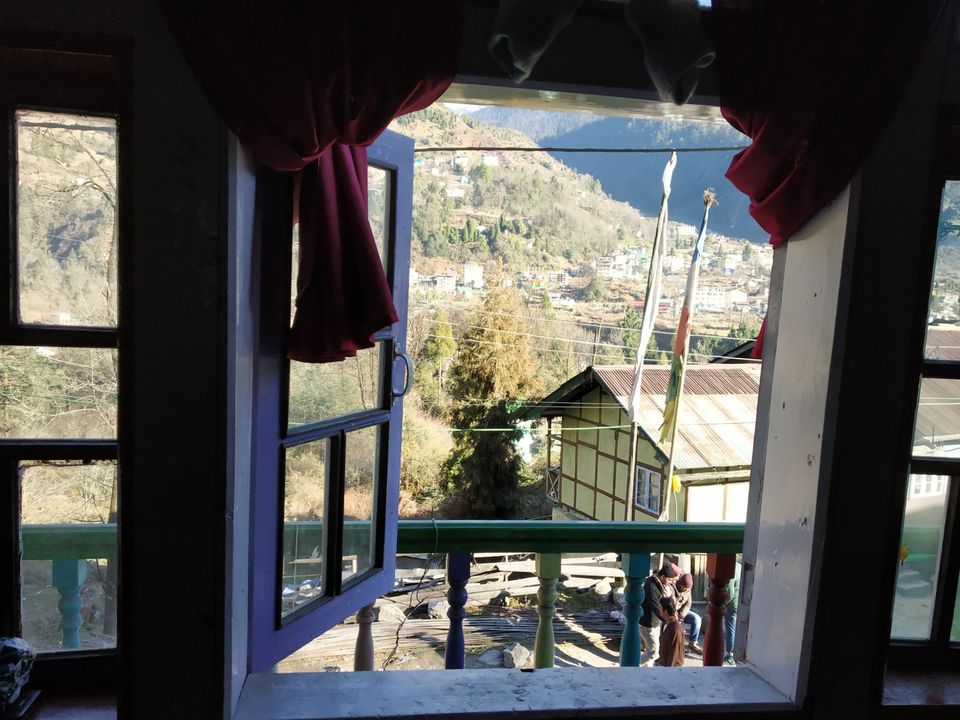 After a fine dinner at relatives home we slept well to preserve our energy for the most astonishing things coming up our way. We had an early morning bus which was booked one day before. After a 4 hours journey with a 10 minutes tea break in between we reached Gangtok. We had a super lunch (one would not realise being away from home and what else than fish can make a Bengali happier?). I and my friend were excited about going out right after the lunch as it was just the start of the trip but it started raining heavily so we could only spend time having a local wine called Zong. In the evening after having a gala time we marched to MG Marg a famous shopping point in Gangtok. We purchased quite a lot of things which we would have probably needed for the rest of the trip (chips, snacks as they are expensive in higher altitudes).  Also you get only momos and noodles to fill your starving soul, so pack your snack pack accordingly!
By the time we reached Lachung, Orchid Homestay, we were tired and almost freezing. It was -2°c there and we were shivering till the time we were welcomed with hot tea...we all covered ourselves with whatever woollens we had and took an attempt to examine our poor memory of constillations that we had read in geography. It was an interesting sight at the sky from our varandas. Gazing at the twinkling elements in the sky we were almost lost in our thoughts of how beautiful things actually can be.
It was soon time for dinner and we were served hot rice, egg curry,sabji,Dal etc. At the end of this delightful dining we were left with a challenge to touch the water! It was freezing as the temperature had already fallen to -6°c by now.
Oh how I shivered the whole night and can see the faint sunrise from my window. But I do not want to leave this warm blanket and challenge my body to adopt the cold outside!- my heart said. My Brain was at a confused state but convinced my heart to head out for the sake of the beauty of the paradise. Snow covered peaks and sunrise- isn't it one of the most amazing combinations! To top it up hot tea and a lot of muddled up thoughts. I was already in love with what I was witness all by myself! Yes it was that time which we had longed for since the inception of the plan. Rolling over snow, playing with the snowballs and giving a lot of poses in the white glittery background. We hired boots and gloves from the inn itself and got it for only INR 50 only.
The zig zag roads and a beautiful picturesque...I literally felt like I am watching a movie or am I surrounded with awestrucking paintings!
I will fail to describe the beauty of the road with every attempt.
We reached Yumthang valley and had bread and jam. Drank brandy because it was mandatory for survival. Hearts felt blessed to be there now because it is all covered with snow and permits are not being granted now because of heavy snowfall.
Soon we left for zero point- 0 km to India! Yes it is the Indo-China border and is 15300 km high.
We returned to the homestay by the time it was lunch. We were to head towards Lachen, Gurudangmar. But we were soon hit by a sadder part of the trip post lunch. The driver said that Lachen has been closed because of landslide. It took everyone's sigh and the plan had to be changed.
We came down to Gangtok in the evening and plan to head towards South Sikkim the very next day with heavy hearts. Gurudangmar...we will explore you! Maybe not this time but at least once.
The driver woke us up and we packed our stuffs in hurry as we were already late. Our itinerary today was to visit Ravangla,Namchi and then return to Siliguri. We didn't expect that we would get snow in the southern part as it was already 4 days of the snowfall. We were lucky to be surrounded by snowy hills and roads. Seemed Sikkim was treating us generously. We reached Buddha Park by noon and spent blissful time there. After having lunch we headed to Namchi (Char Dham). We were amazed by the scenic beauty and I totally agree that "It is Paradise on Earth". We crossed Baichung Bhutia Stadium while heading to Char Dham. Hindus long to visit the Dhams in their life and here all the four main Dhams can we visited all at one visit.
We were tired after the whole day drive and were asleep in the car.
When you are in Siliguri, how can you not visit the market. Yes, I am talking about Hong Kong market- one of the most talked about shopping hub. You can bargain to whatever price you actually believe the thing to be worth of, and it is mandatory as the shopkeepers would claim any desired amount for the cheapest of things.