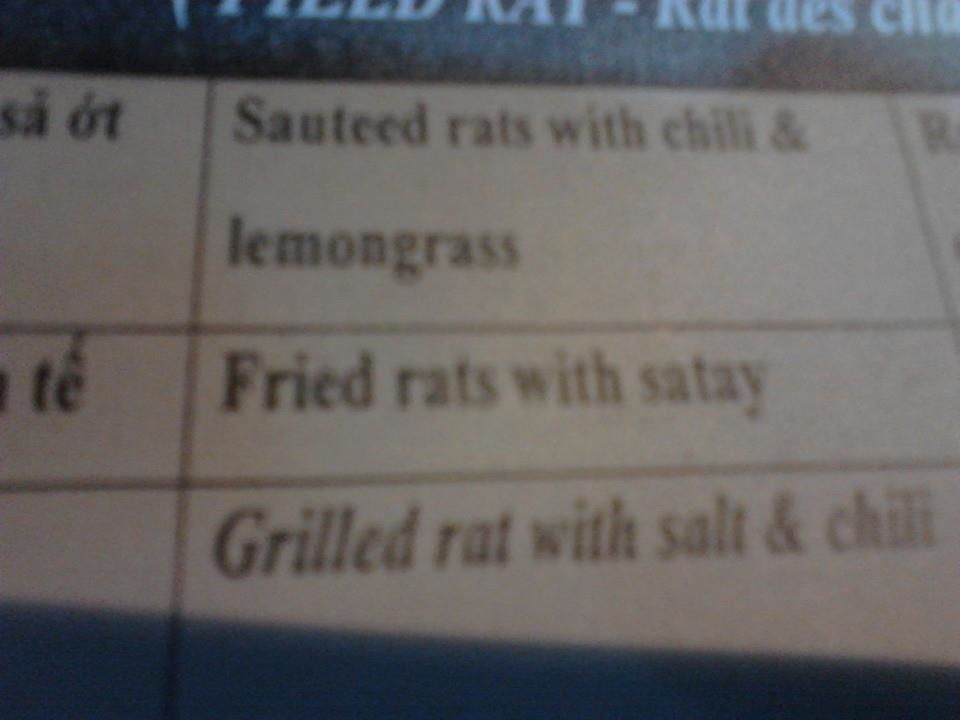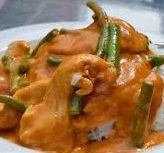 "So long as you have food in your mouth, you have solved all questions for the time being."—Franz Kafka
It was raining heavily while I and my colleague Anjal, was looking at other group of tourists on the same boat sitting on red plastic chairs, water dripping from noses, wondering why we bothered with the sun-tan cream this morning, the boat driver vainly covers my head with a limp of newspaper as I'd been sitting at the back of the boat, like all the cool kids do. After exploring some tiny canals in the Mekong Delta I have arrived in Can Tho, I squelch my way in from the rain to the riverside shelter to find some hot food.
A elderly Vietnamese old man look at us and greets to his restaurant on the wharf and asks us to try Chef Special and I nodded my head "a sign of yes" even Anjal nodded her head "a sign of No and ordered from the menu!!!, The old man knowing that I am interested in today's special sparks up a barbecue while his wife starts slicing mangoes as starters for us.
He grabs some meat from the tub and puts it onto the grill with sprinkling some sauce on it. That gorgeous smell of cooking meat reminded me "DO YOU SMELL WHAT ROCK IS COOKING" and fills the restaurant hut completely, and my colleague sniff approvingly, her nostrils twitching like a pride of lions that just got a whiff of an antelope.
Anjal interrupts me and asks what I'm eating—I have no idea what it is, and I'm not bothered. It looks like a tiny flattened chicken for a Pandi curry (Pork curry) boy from Coorg.
Finally my chef served me a slice of lime and some salad and hands over a tumbler of Pomelo juice before attacking my meal. The grub is everything I'd hoped for—the spicy barbecue sauce oozes off from the tiny bones as I tear the meat from them. I make a bit of a scene gobbling up every morsel and then smugly licking my greasy fingers in front of a restaurant full of envious onlookers who found their roof for not getting drenched.
Anjal again looking at me in jealous."What was it?" she asks me.
"Not sure….." I say, it by licking my fingers and with a burp.
I then noticed that, the chicken served on my the plate doesn't have any wings, however, got four legs. I was amazed and it was interesting, being a chef myself wondered how tasty it is without wings.
With slight uneasiness and to know more on how well it was cooked, I ask the other Vietnamese man in the restaurant next table what kind of meat it was that I've just ate greedily. He looks at the meat in the tub, and the bones on my plate, and in his halting English tells me...
"Rat. You had rat curry. its the local delicacy. is it good?"
"Ummmmmm (with a very long pause)….yeah. It tasted…. just like chicken."
Anjal looks at me smirks and breathe a sigh of relief before proudly sipping to the Tiger beer!!
I realized the menu lying next to me which I did not take time to go through and went with meal suggested by the chef "Today's Chef's Special"