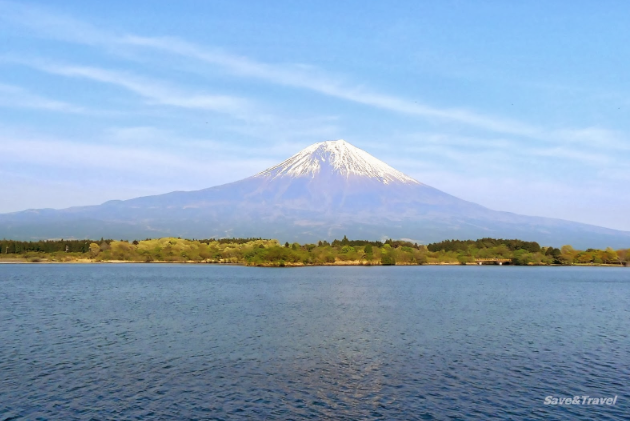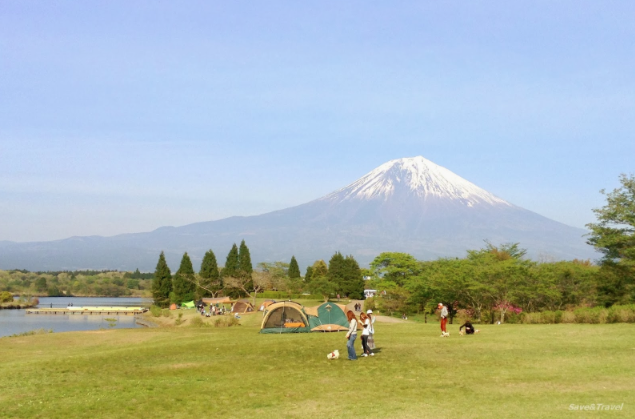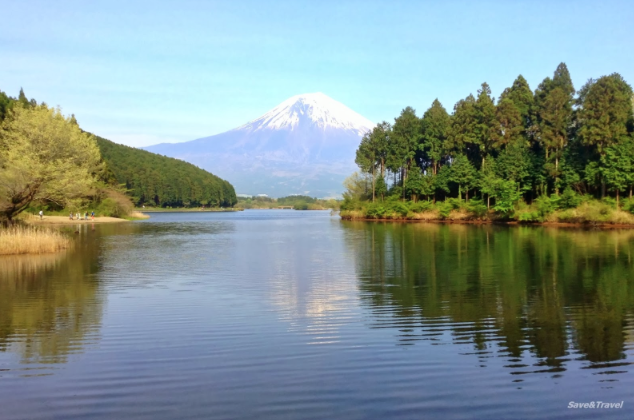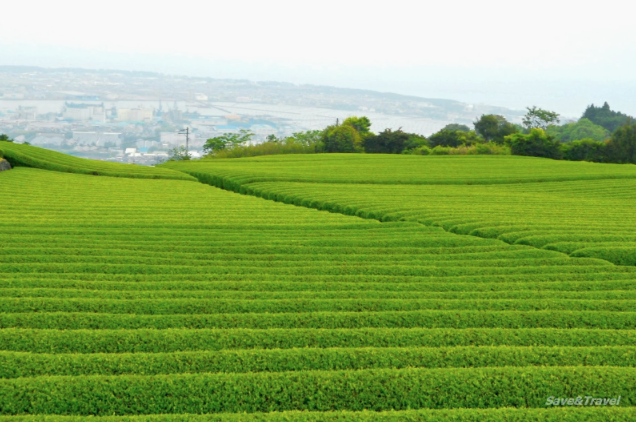 In Shizuoka Prefecture,  green tea is becoming one of the colors of spring. Yes, they have such vast green tea fields in Shizuoka that they boast No1 tea production in Japan every year. So today, we first went to explore their Green Tea plantation on a hill. Although the area is not as big as other tea plantation I've visited (Cameron Highlands, Bandung, Hangzhou), but what sets them apart is the quality of their green tea production. Then at late afternoon, we went to Fujieda city, it is the center of Shizuoka Prefecture, Fujieda city has a long and narrow land area running from north to south and is rich in flowers, trees and clean water. Here, we went to a Japanese Garden to experience the Tea Ceremony inside a Hyogetsu tei (Tea room).
Asahina district of Fujieda City is one of three places that produce a high quality premium tea called "Gyokuro". You can enjoy the highest quality Gyokuro and finely powdered Matcha green tea with Japanese seasonal sweets in the calm atmosphere of the tearoom "Hyogetsu Tei". The entrance fee of 1000 Yen includes the tea ceremony. The surrounding scenery makes one will feel the peacefulness of an authentic Zen garden. In Japanese tradition, architectural spaces designed to be used for tea ceremony (chanoyu) gatherings are known as chashitsu (茶室, literally "tea rooms").  There is a replica of this Chashitsu in this garden as well.
After driving an hour away from Machida we turned right from the national highway to Gotenba - one of the area where you can view and get close to the famous: Mount Fuji. Mt Fuji is known to be elusive for almost the whole year, luckily during our springtime trip, Fuji-san was proudly showing itself the whole time.  We spent our whole day in the presence of Mt. Fuji from Tanuki park in Shizuoka. Lake Tanuki (田貫湖), is located in Fujinomiya, Shizuoka Prefecture, and is part of the Fuji-Hakone-Izu National Park.  There is a pretty man-made lake whose water reflects an inverted image of Mt. Fuji.
In West Tokyo First we visited the largest pedestrian crossing - Shibuya. Shibuya is famous for its scramble crossing. It is located in front of the Shibuya Station Hachikō exit and stops vehicles in all directions to allow pedestrians to inundate the entire intersection. Went window shopping around, and comparing prices of garments, it seems still more expensive here than in Singapore. Our next stop was Harajuku area, along the way we pass by a Gay Parade. We were dropped along the Harajuku station, and we walk towards the Yoyogi Park. After the park, we walked towards Takeshita-dori - opposite Harajuku Station, Takeshita-dori is a narrow pedestrian only street packed with young fashionable people and lined with fashion boutiques and cafes. That afternoon, we went to Shinjuku area, to have a panoramic view of Tokyo while on top of the Tokyo Metropolitan Government building - top view of city from 45 flr. The Tokyo Metropolitan Government Building (東京都庁, Tōkyō Tochō) in Shinjuku is often visited by tourists for its free observation decks which provide good panoramic views of Tokyo and beyond. The 243 meter tall building has two towers, and each houses an observatory at a height of 202 meters.