*trip costs are excluding flight tickets
At Narita Airport we took a shuttle bus towards Tokyo Station.
It took us quite long to find our way through Tokyo Station (and to find the right ticket machine) and since everyone was really tired from the long flight, the many many stairs in the station were not quite enjoyed by the group. We took the right metro towards Akihabara, and got out at iwamotocho station (a station across the street of Akihabara Station). In the dark it was quite difficult to find our hotel, but a nice local showed us the way.
The next day: First we went to Asakusa to look for our Samurai workshop. We didn't find it instantly since we had to walk through the Senso-ji Temple, which is one of the busiest temples/markets in Tokyo. After a while we walked into two guys, who were found to be our Samurai teachers!
The training was fun, we got to wear traditional clothing and some of us were allowed to "kill" the teacher himself.
Afterwards I bought a "love-prediction", a pink folded paper which would tell me whether I would find love or whether my relationship would stay the way it is.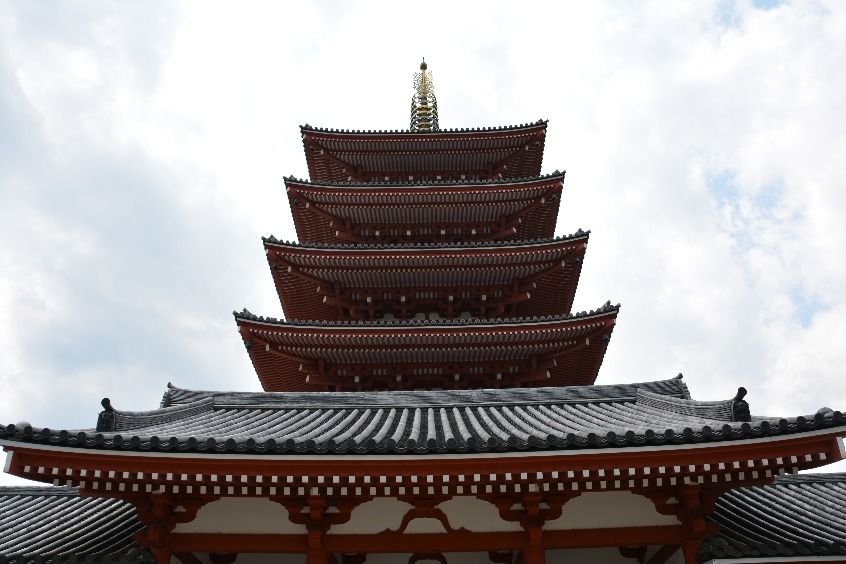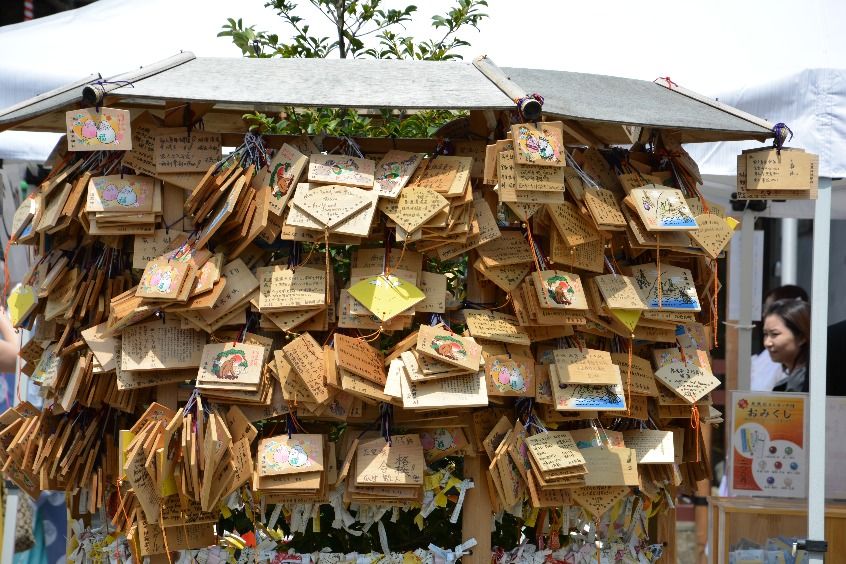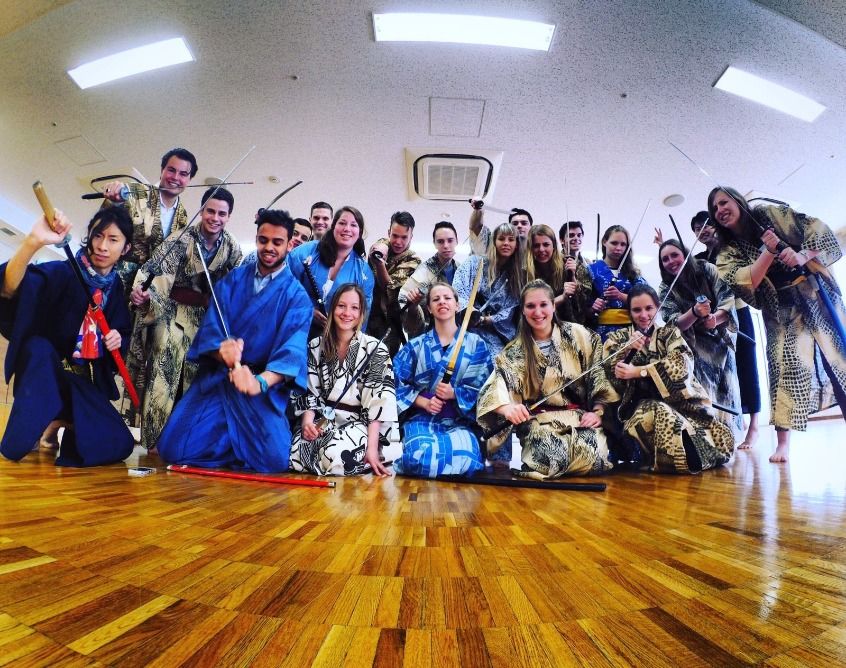 We went on to the Hotel New Otani, in which we had booked a traditional tea ceremony. We got to taste a "sweet" (wagashi), learned how to thank god for our tea, and ofcourse had some green tea.
No one in our group was a fan of this tea, and neither was my family when I brought a few bags home, but I certainly advise you to try this when you are there since it is a national delicatesse.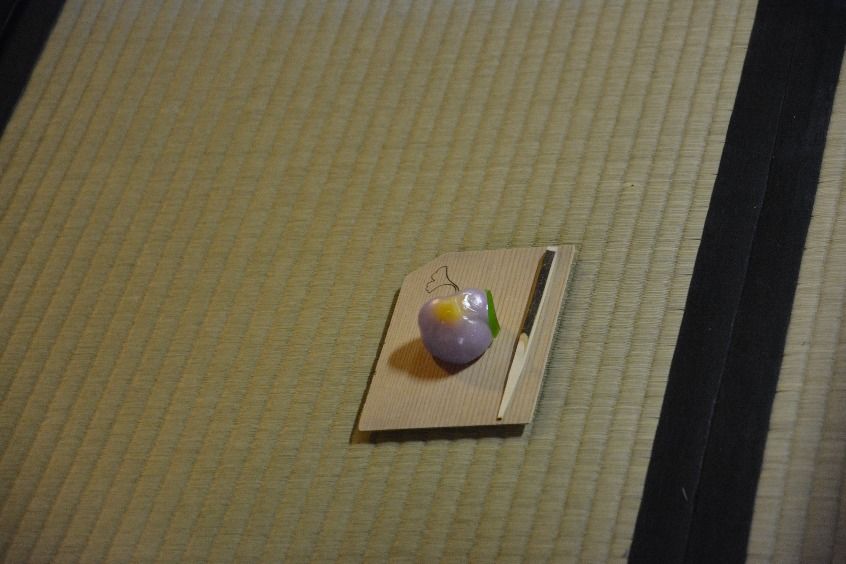 In the evening we went to the Shibuya crossing, which was really great. We were quite hungry since we hadn't eaten since just after the samurai training so we started walking through Shibuya. A few found Genki Sushi (with trains that bring sushi as soon as you order it via one of their ipads), and we went to an other sushi place, which was awful. I didn't like it because it was an on-going "train" of sushi and the food could have been on the rails for hours, and it also tasted like that. So, don't be mad at me, but I went to the MacDonalds with a friend and went to bed.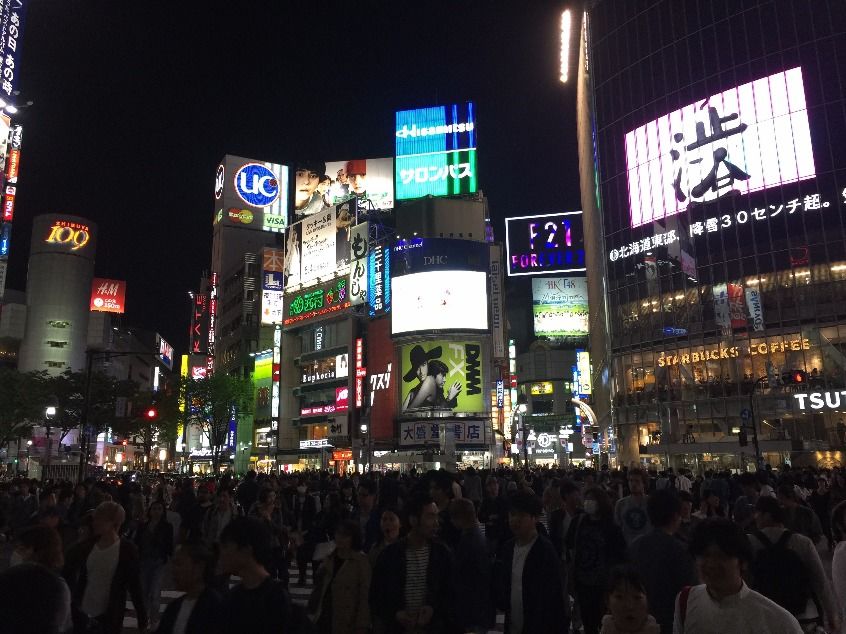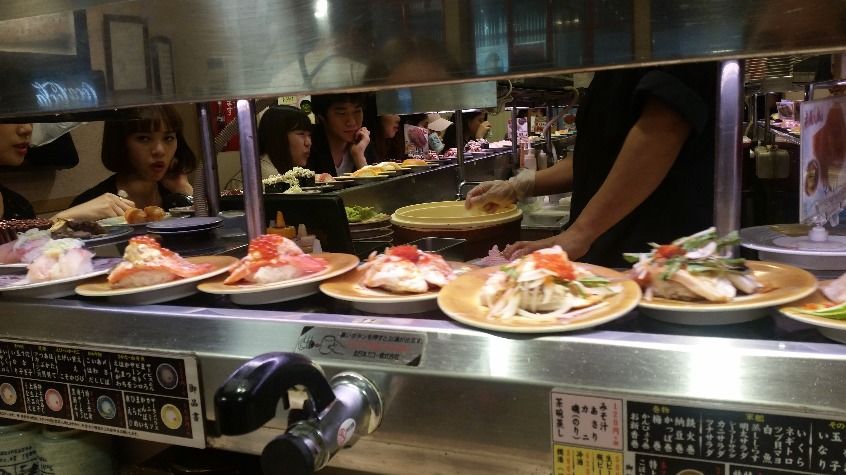 The next day, we went to the koishikawa korakuen garden, the Tokyo Dome, Tokyo University, and some of us went to a baseball match in the dome!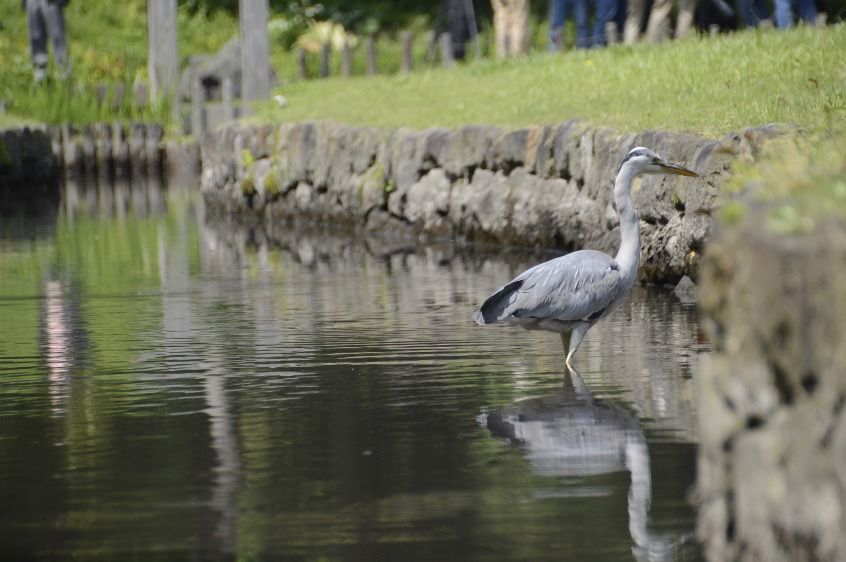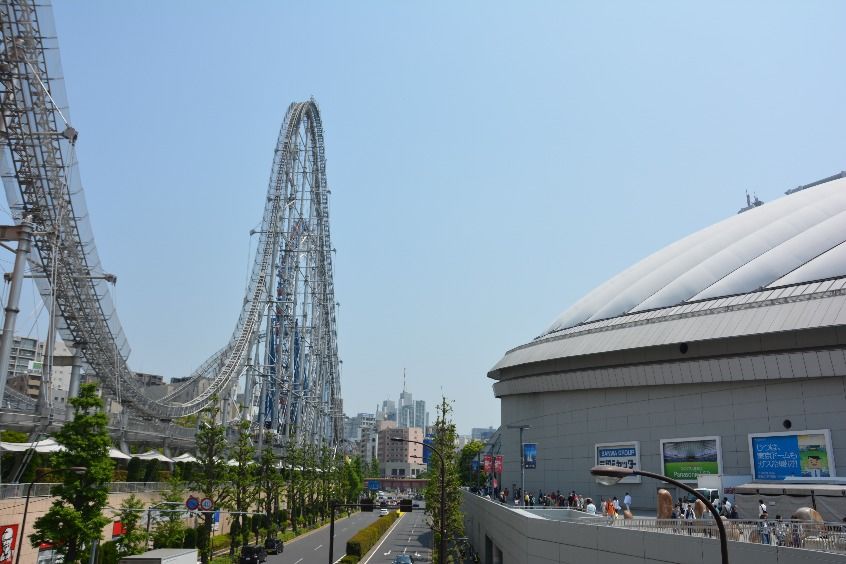 Sky Lounge Stellar Garden, The Prince Park Tower Tokyo. With a diet coke on the menu for 10 euros or a mojito for 16, we didn't hesitate long and chose the beverage with most alcohol in it.
"We're only going to be here once!"
We ate somewhere (I just, 3 years later, found the name of the restaurant: Shibadaimon Tashi Sushi) in the neighborhood. It was quite expensive sushi, but reaaally big and delicious. I ordered California rolls and spicy tuna!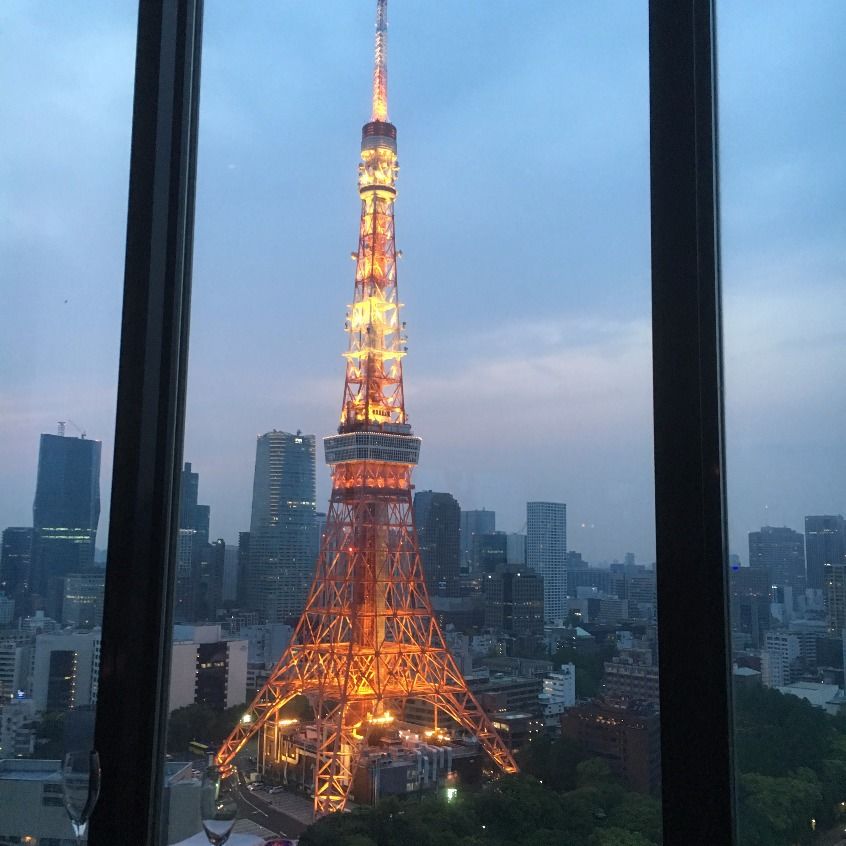 We were in Tokyo in the Golden week - the birthweek of Buddha. A lot of things were free and it was quite calm in Tokyo, since a lot of people went outside of the city to visit relatives. Also at the Meji Shrine there was a festival with actors and dancers. Unfortunately this was all not understandable for us since they talked Japanese. It did look really cool though!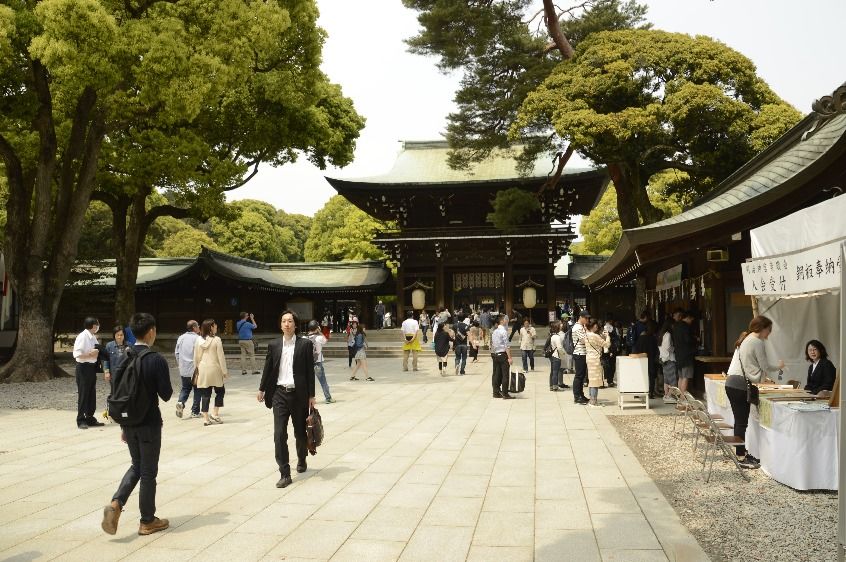 In Shinjuku you can find the golden gai, godzilla, and lots of tall buildings with restaurants on every floor. The Golden Gai is a neighboorhood filled with 200 small (read: only 5 people fit into one of these) bars. We found one with a self-named 'sake sommelier', who let us try a few.
How to find a place to eat? Enter one of the buildings, take the elevator, and get out on a floor that looks nice. Ask if they have room for you and your friend(s), and if they don't just move up a floor! We had dinner on the rooftop of one of these buildings, and there was a really nice foodcourt.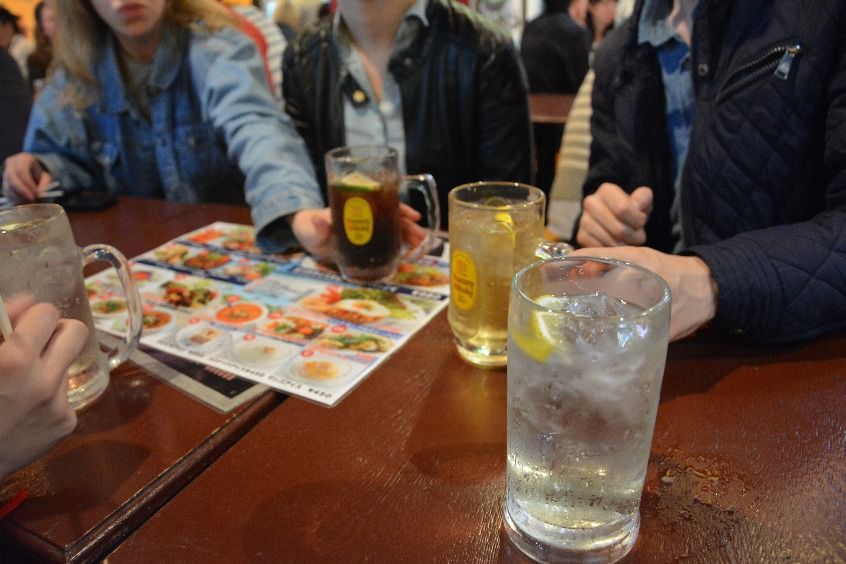 On the last day we went to the Ueno Zoo (which was free that day), learned calligraphy, and had dinner at Genki Sushi (amazing!!!)