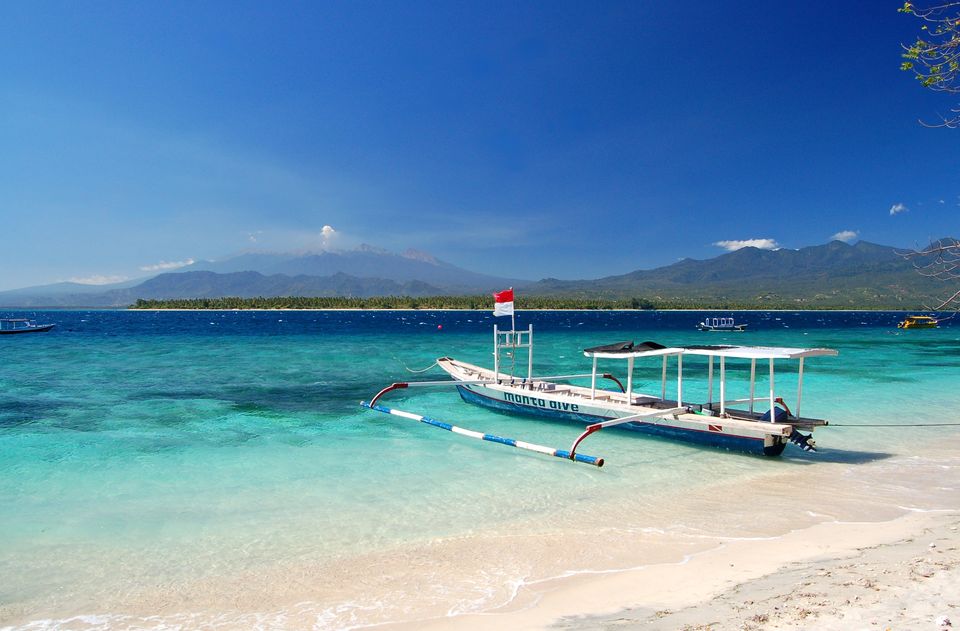 Counted as the first resort area in Bali, Sanur Beach and its surrounding areas are blessed with abundance natural beauty. The beautiful beach area remains rich in history and retains much of its laidback ambience from its earlier days to attract different type of crowd in comparison to the livelier scenes you will find in Kuta and Legian. Sanur is a home to many small connected beaches that are serene and naturally rich with a pleasant paved path where locals and expats enjoy morning joggings against the rising sun.
You will also see wonderful and world-class resorts and hotels at its coastline. Not to mention some amazing historical landmarks like Le Mayeur Museum that is located right beside the beach art market and ancient and mysterious Blanjong inscription that is well hidden behind the modern traffic and lines of restaurants and cafes. Choose cheap Bali honeymoon tour packages from India or cheap Bali honeymoon packages from India and you will get a chance to explore some of the most beautiful and fascinated destinations that are sure to make your dream come true for wonderful holiday experience.
Sanur Beaches
The beautiful and long coastline of Sanur covers 8 km of area from north to south between the coastal border of the Gianyar Regency and the mangrove forest in southern Denpasar. You will see a number of beautiful small beaches along with paved footpath that connects all these coasts and provides a great morning jogging track and scenic cycling routes. Mertasari Beach at Blanjong, Semawang Beach near Jalan Danau Poso, Pantai Karang or Reef Beach, Segara Ayu Beach, the Main Sundhu Beach with Grand Bali Beach are some of the best beaches to see in Bali.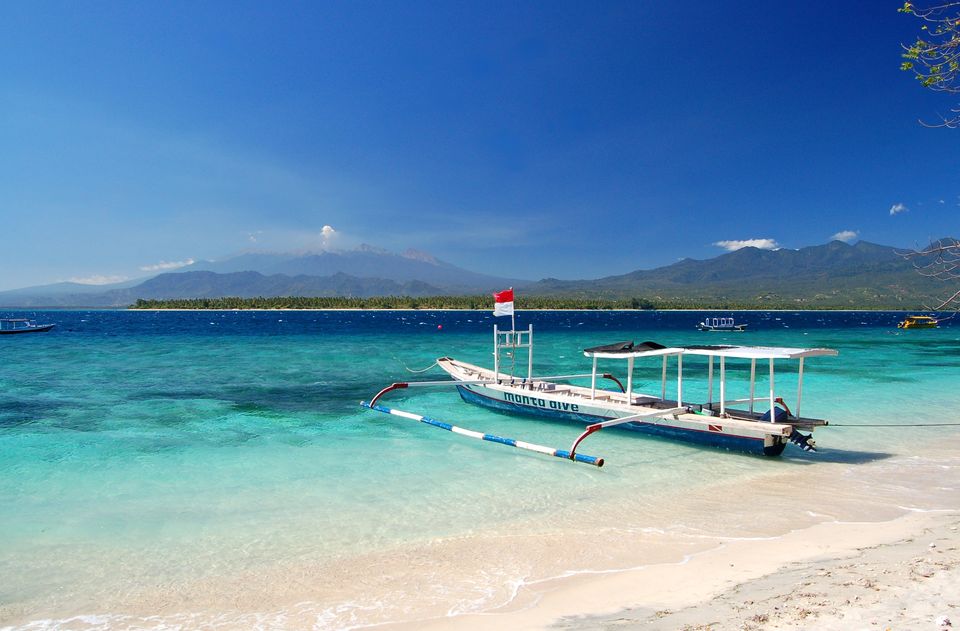 Le Mayeur Museum
Called as a hidden treasure right on the main Sanur Beach of Sindhum behind the array of art and souvenir stalls, Le Mayeur Museum is famous for housing artwork and personal history of painter Adrien-Jean Le Mayeur De Merpres – a Brussels-born artist – impressed by Bali and the shores of Sanur. This museum houses five rooms with the main building housing the couple's former living quarters, profuse with classic Balinese elements and sculpted stone walls as well as red terrazzo floor tiles.
Looking - honeymoon packages bali at affordable rates smart holiday shop
Bali Seawalker
It is one of the best adventure and water sports activity for those who wish to enjoy Bali's depths teeming with tropical marine life. It provides a safe and fun time out for families; where pontoon is anchored five minutes offshore from where you can go under the waves from a ladder with a specially designed helmet to walk freely on the sand bed to view beautiful reefs with colorful fish. You will enjoy seawalk with certified and experienced guides.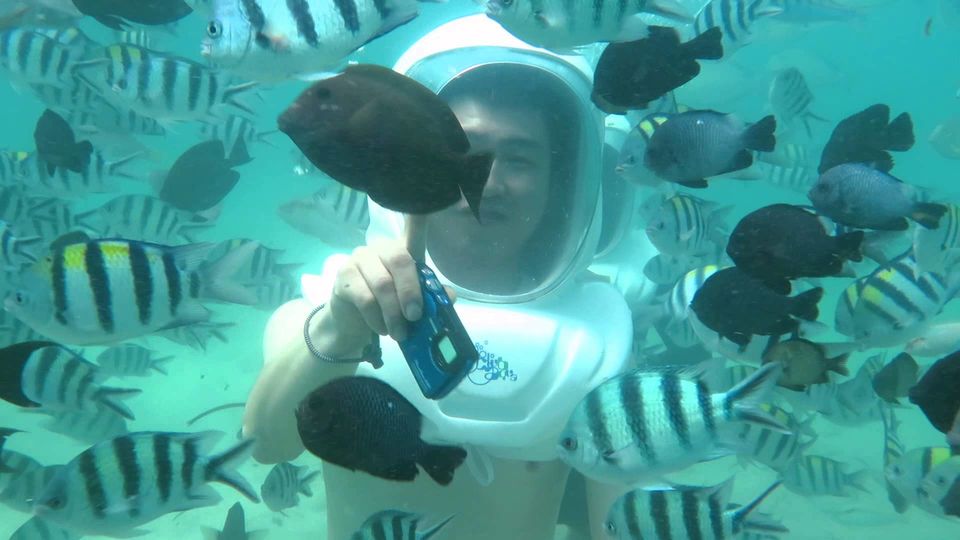 Sharks in Bali
Bali Sharks or The Serangan Shark Island Project is a private nature conservation initiative – embarked on a mission to save black tip and white tip reef sharks along with providing tourists and visitors to Bali with the first environmentally-friendly tour of its kind in Indonesia.
Turtle Conservation and Education Centre
Sea turtles have become a protected species in Bali with major conservation efforts propping up around Bali. TCEC or Turtle Conservation and Education Centre is set up on Serangan Island is one of the main conservation centers. It serves as a hatchery, nursery and sanctuary for turtles accidently caught by fishermen. It is also open for public that offers an educational day out. It is also ideal for family.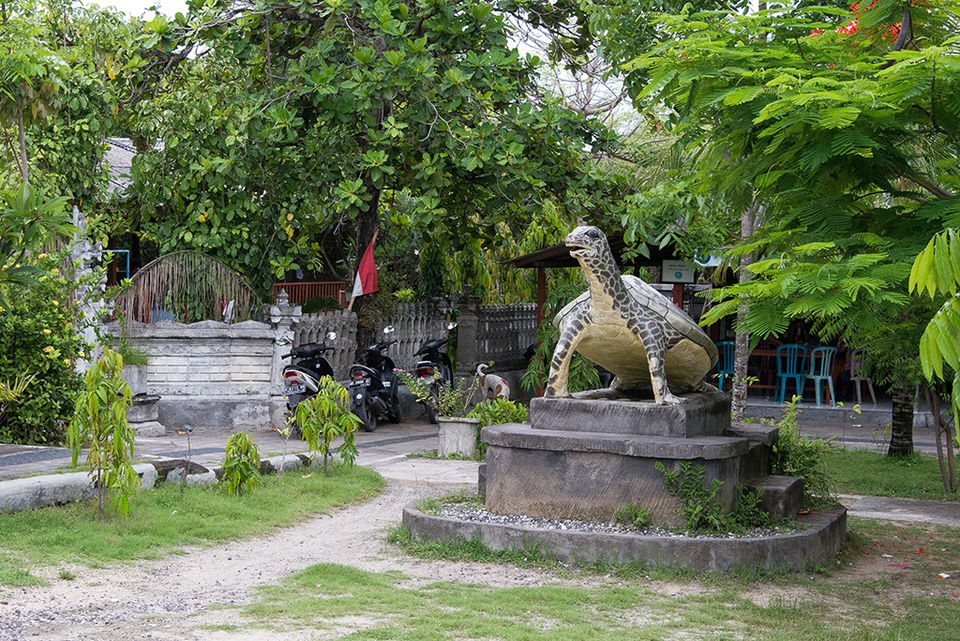 Blanjong Inscription
If you want to know more about the rich history of Bali, then don't forget to explore Blanjong Temple or Pura Blanjong – a sub-village area within the intern village on Sanur's South that houses one of Bali's oldest known artifacts in the form of a stone pillar with Sanskrit inscription. You will see sandstone statues too. The beautiful temple is counted as a national cultural heritage site that welcomes visitors down an alley just off Sanur's Jalan Danau Poso.
Bali Orchid Garden
The beautiful Bali Orchid Garden is famous for flower lovers and gardening enthusiasts. It is amidst the rows of local garden shops along the Bypass Tohpati Road in north of Sanur – comprising a variety of lush open-air collection and stall selling tropical flora. This garden is the only of its kind providing tours and inside you will encounter a world full of natural colors.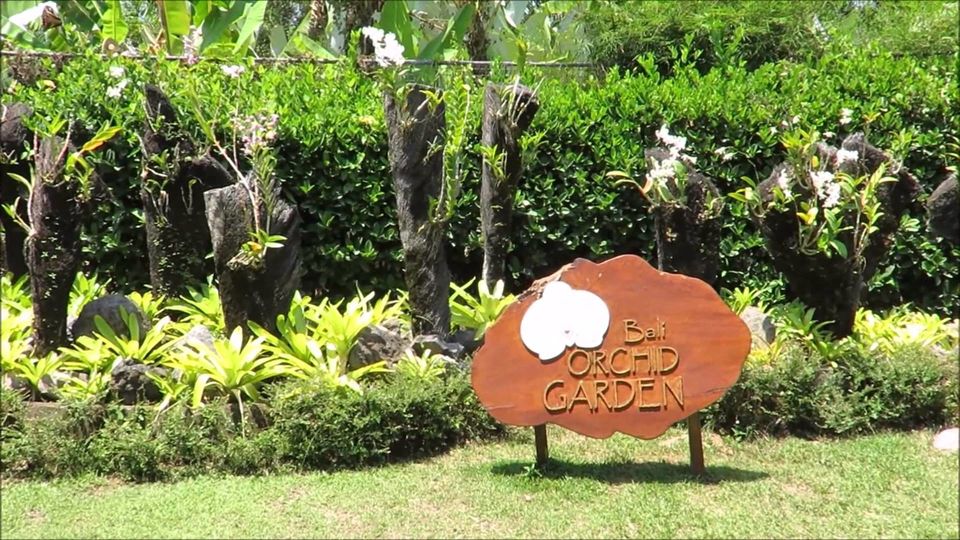 Taman Festival Bali – Ghost Town
It is quirkiest place and an abandoned theme park that saw only a slight of its heyday in 1997. It is considered as Ghost town as some of the locals say that long abandoned places are eventually inhabited by spirits of the unseen world.
Bali Kite Festival
Taking place around the windy season of July and August with confirmed dates according to the weather conditions, it is one of the major provincial calendar highlights that presents unique cultural scene on par with the preceding the Bali Art Festivals. It is celebrated at Padanggalak Beach on the northern end of Sanur that has a vast stretch of black sand and a grassy field. You will see thousands of traditional kite troupes and youth groups from Bali transport their gigantic kites to the beach using large trucks with wingspans ranging between 5 to 10 meters.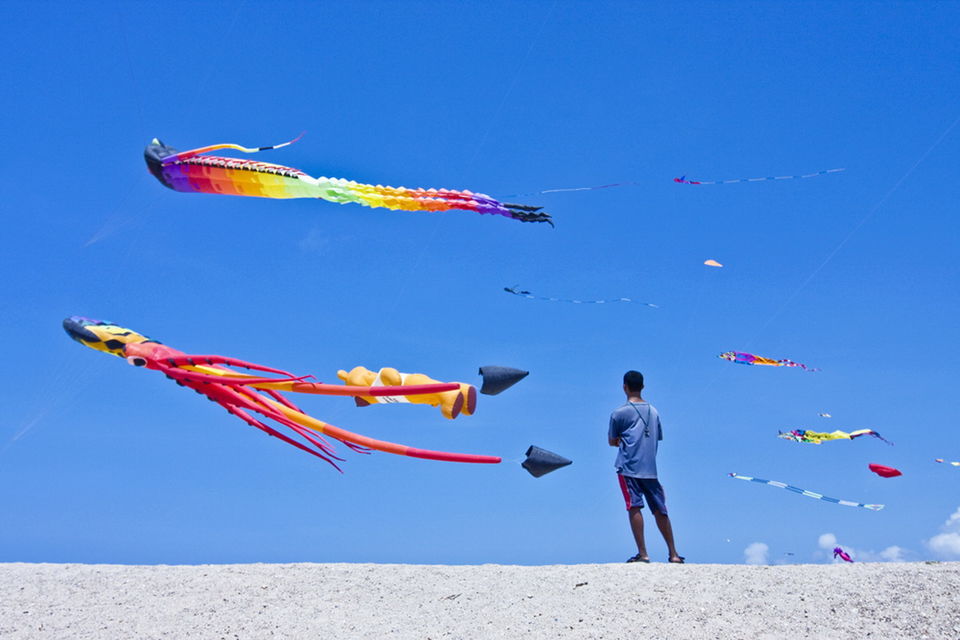 Griya Santrian Gallery
Located within the Griya Santrian Boutique Hotel in Sanur, it is an open-air gallery hosting art exhibitions, book launches and art happenings in the city. It is one of the most reputable galleries of its kind in the Sanur Area – showcasing various paintings and sculptures from artists – mainly focus on classical gallery.
You will also see a number of other wonderful attractions in Sanur and surrounding areas. You have to choose the right and cheap Bali honeymoon tour packages from India that are sure to make your dream come true to explore something more. Smart Holiday Shop makes your dream come true by offering you the best and cheap Bali honeymoon tour packages from India.
More Information Visit - http://www.smartholidayshop.com/bali-tour-packages.html