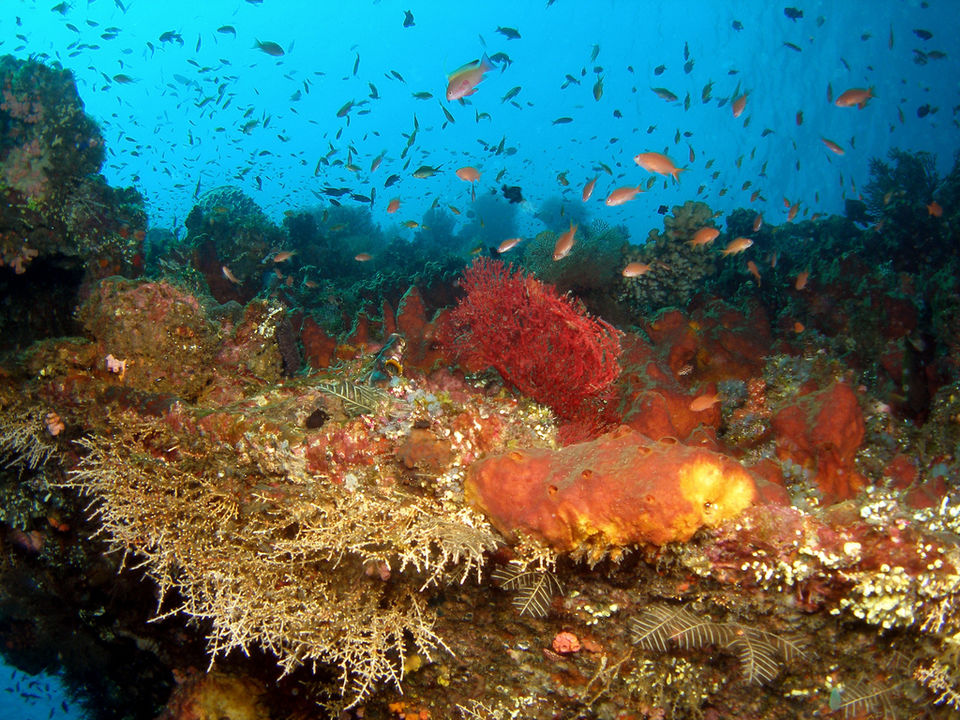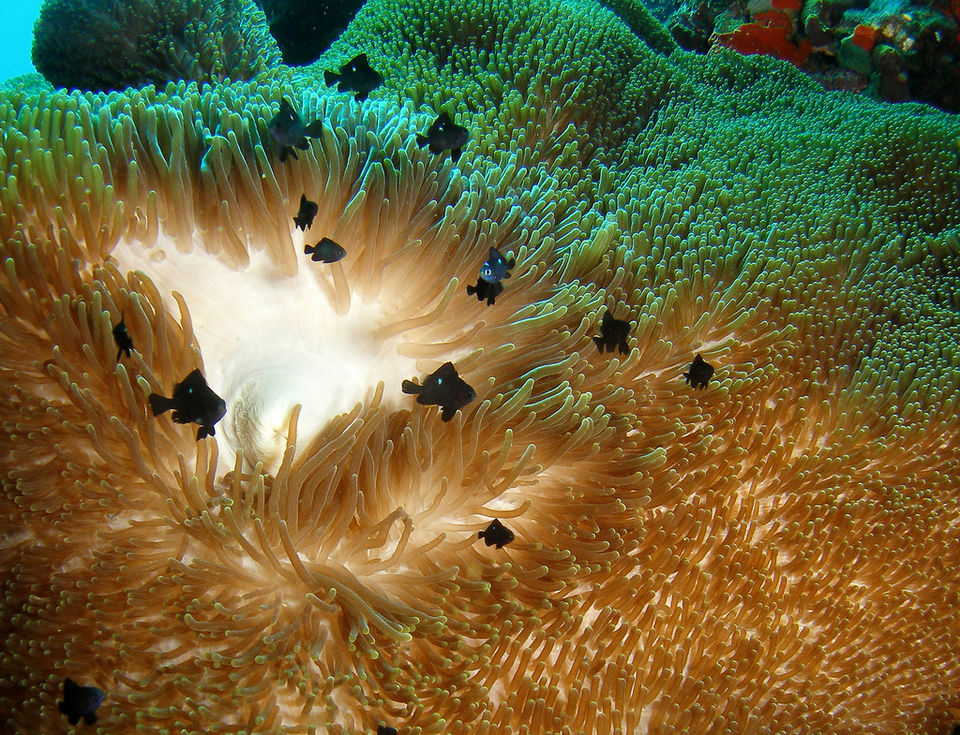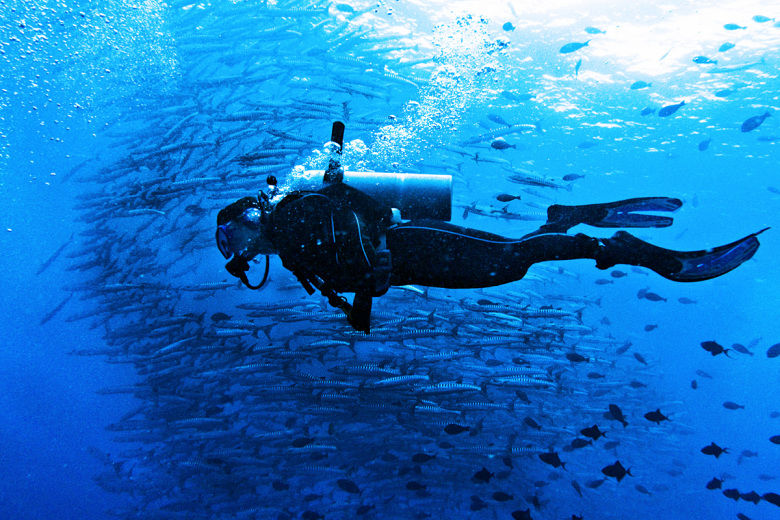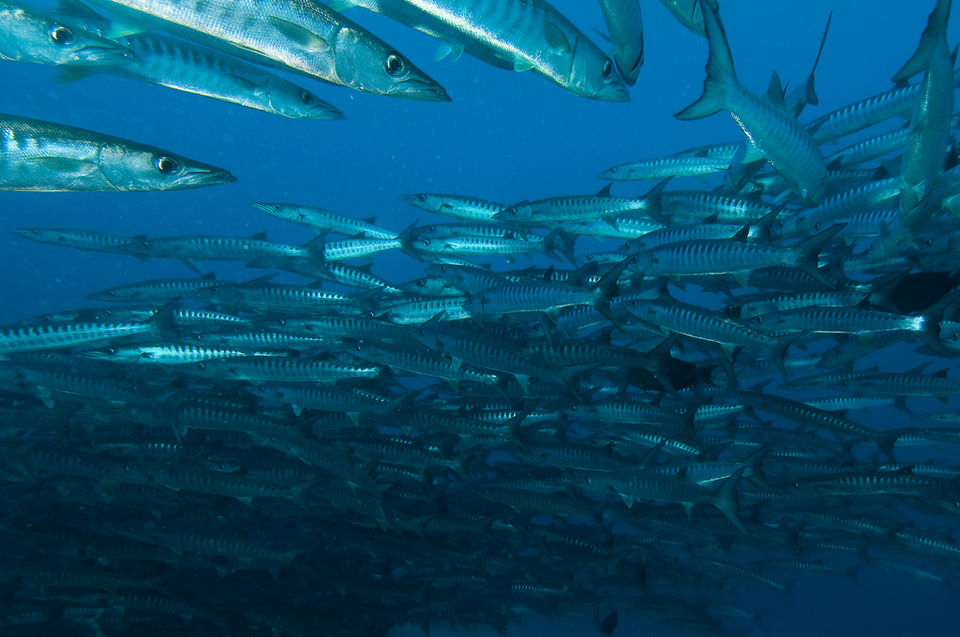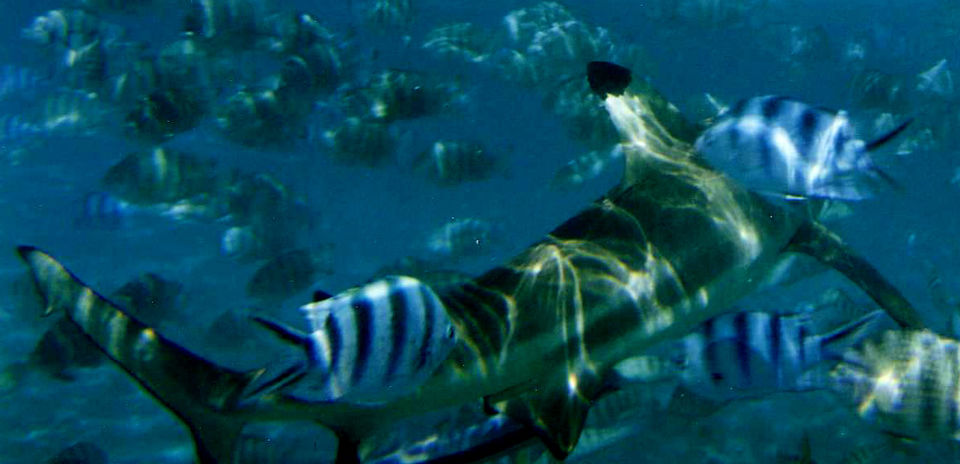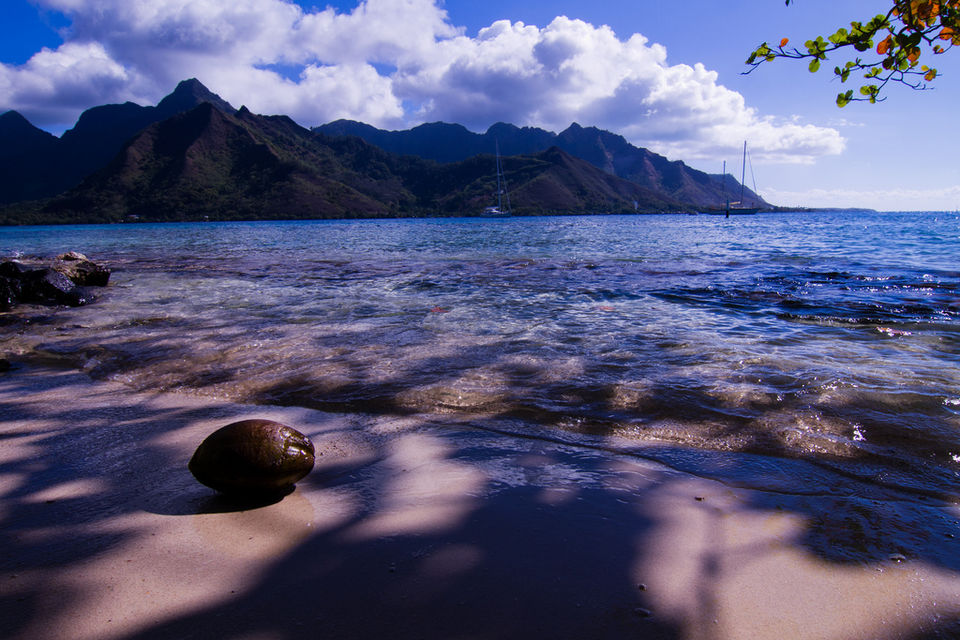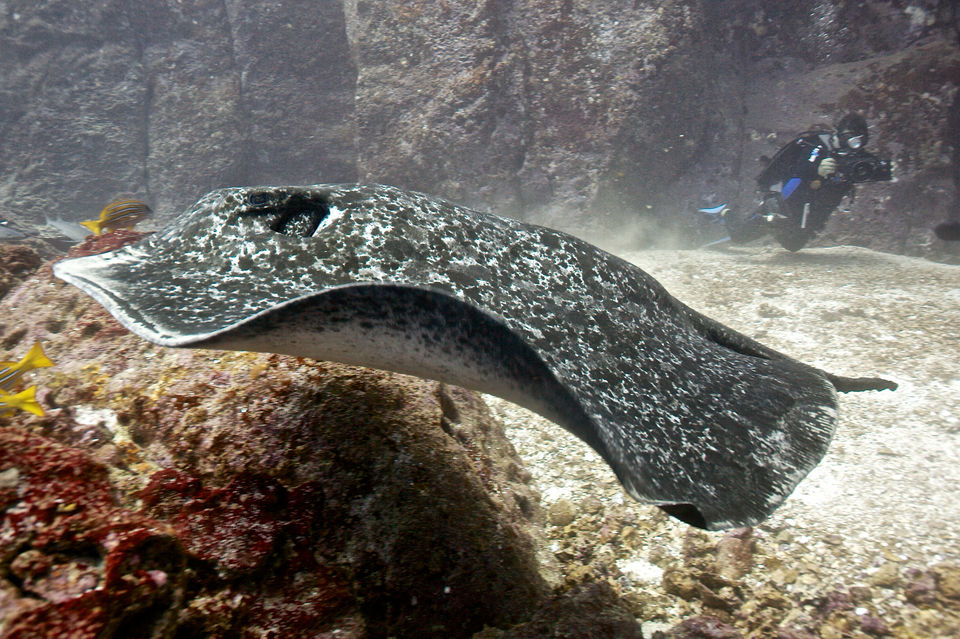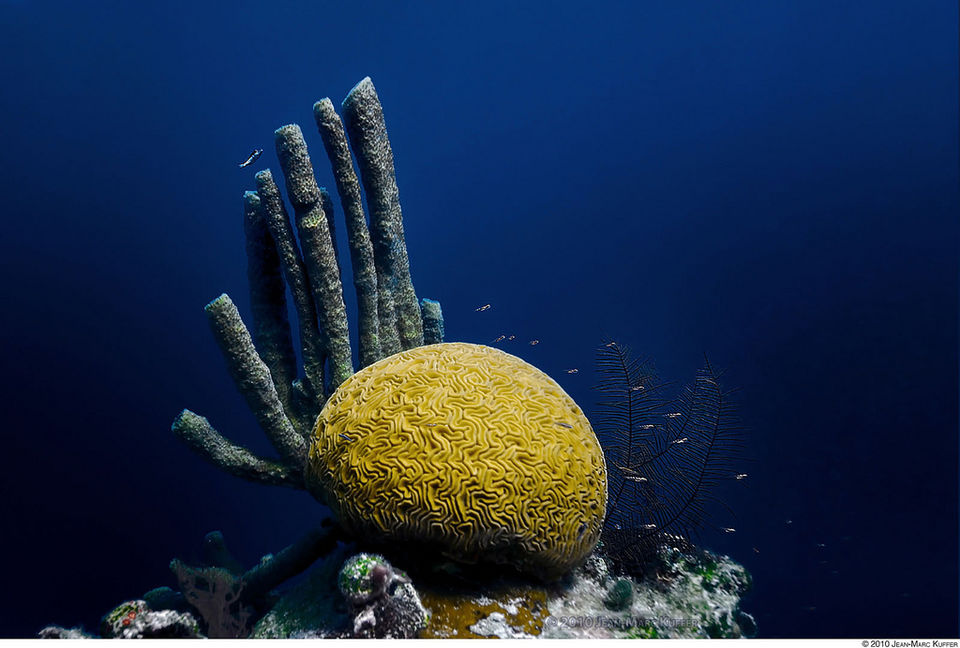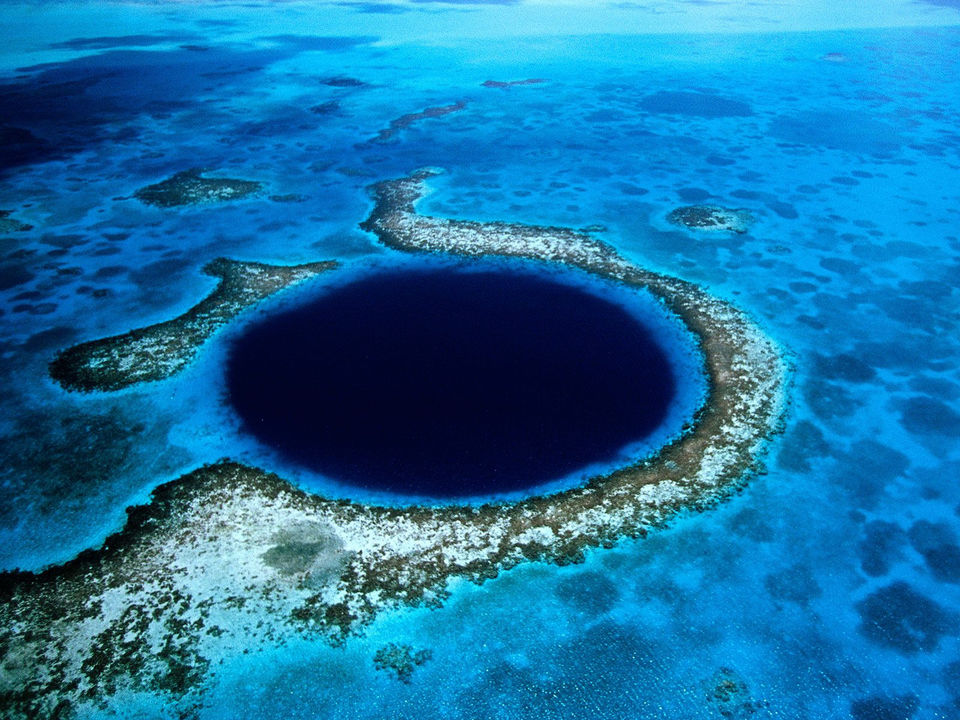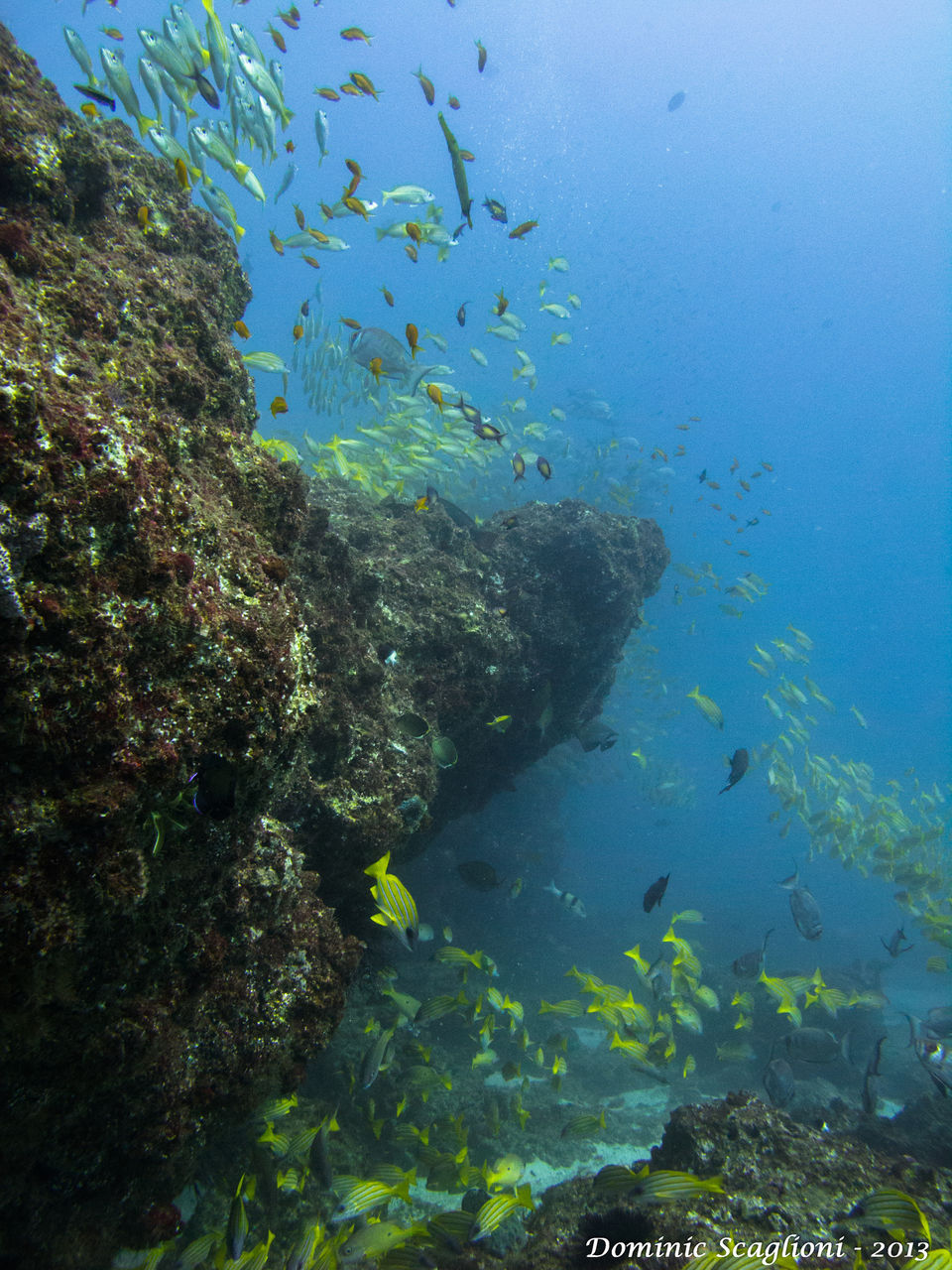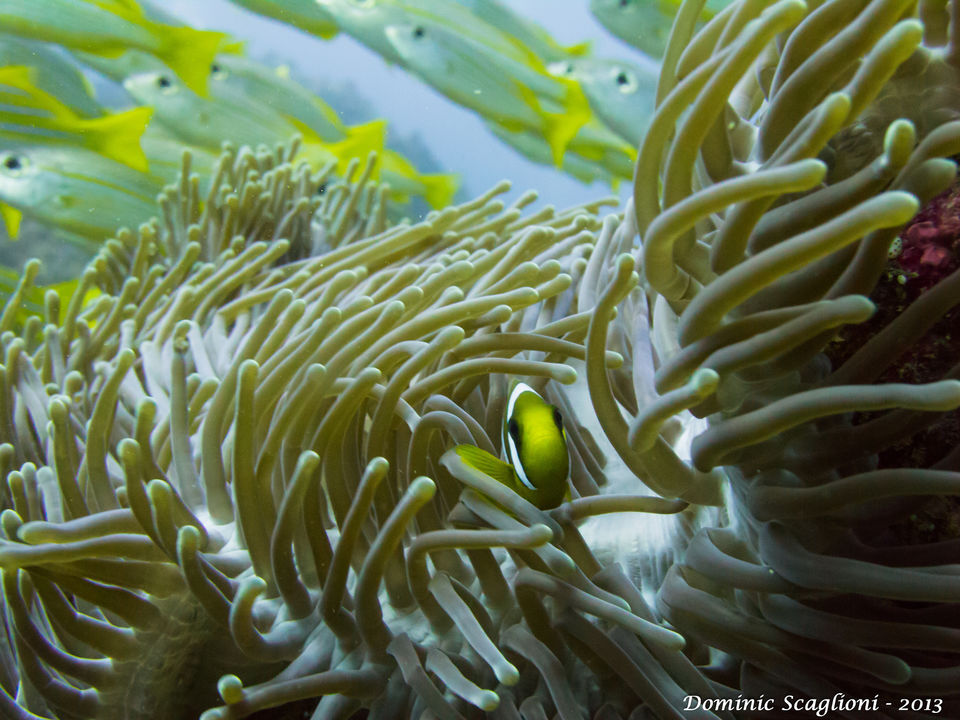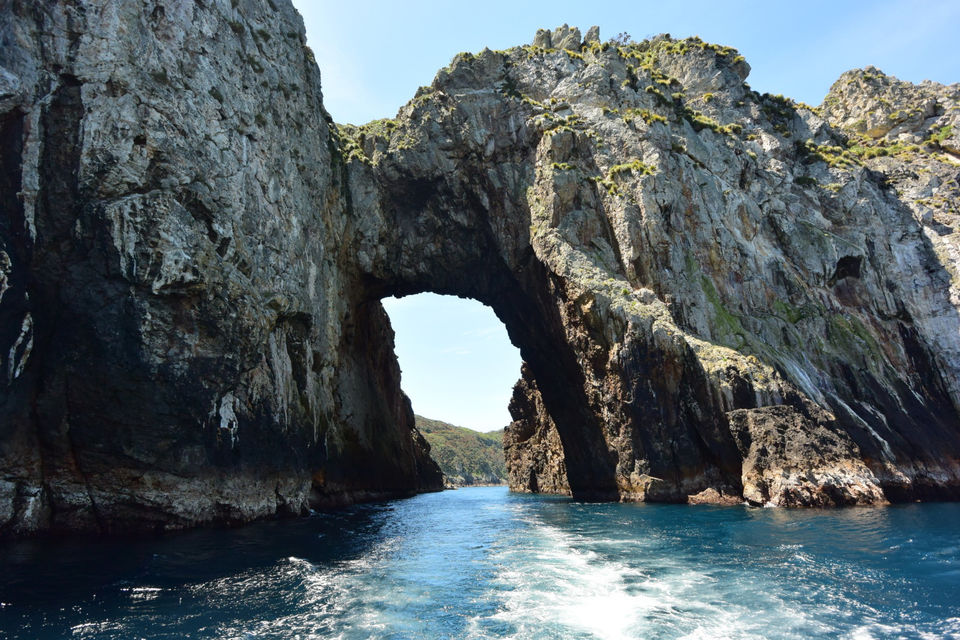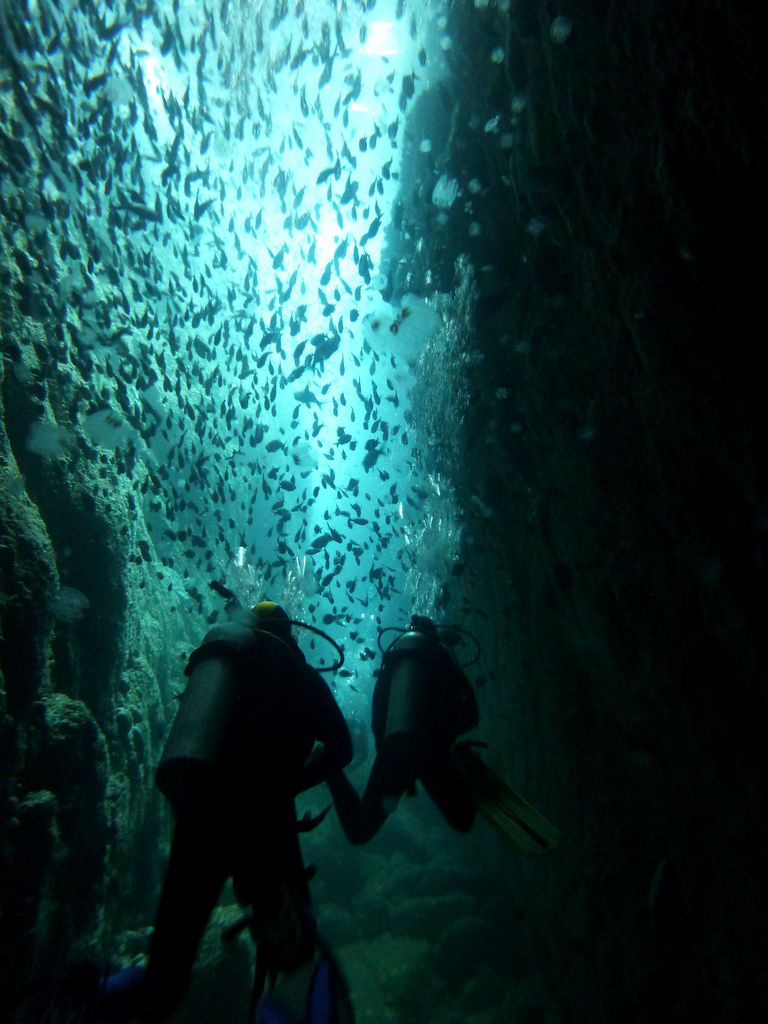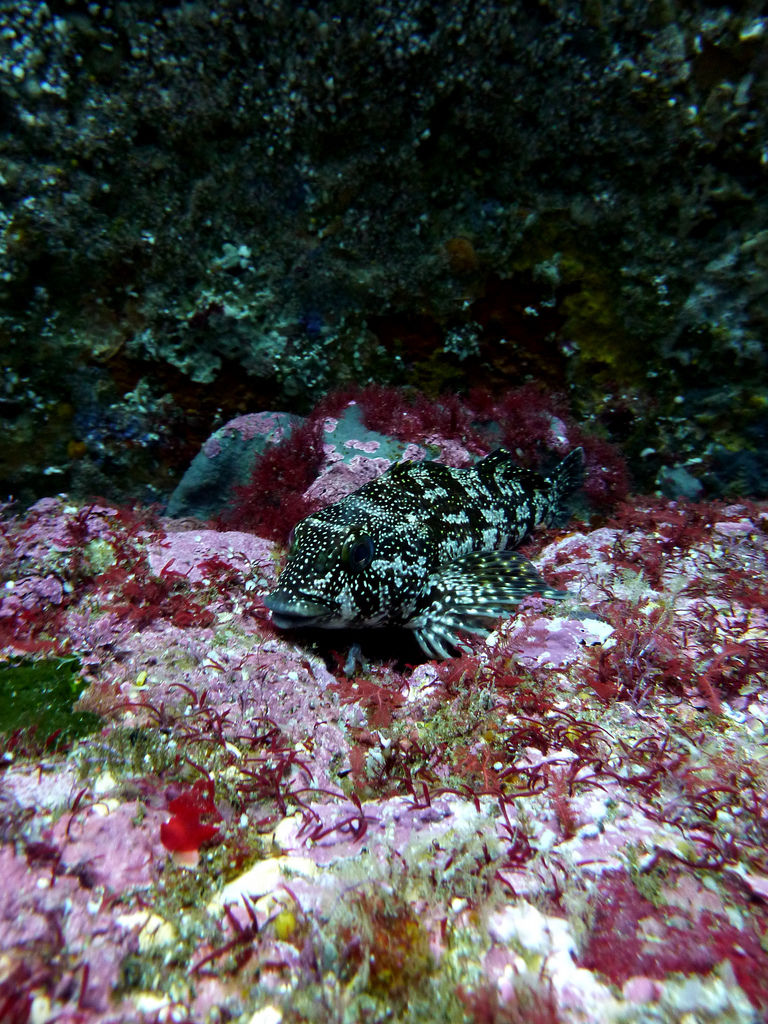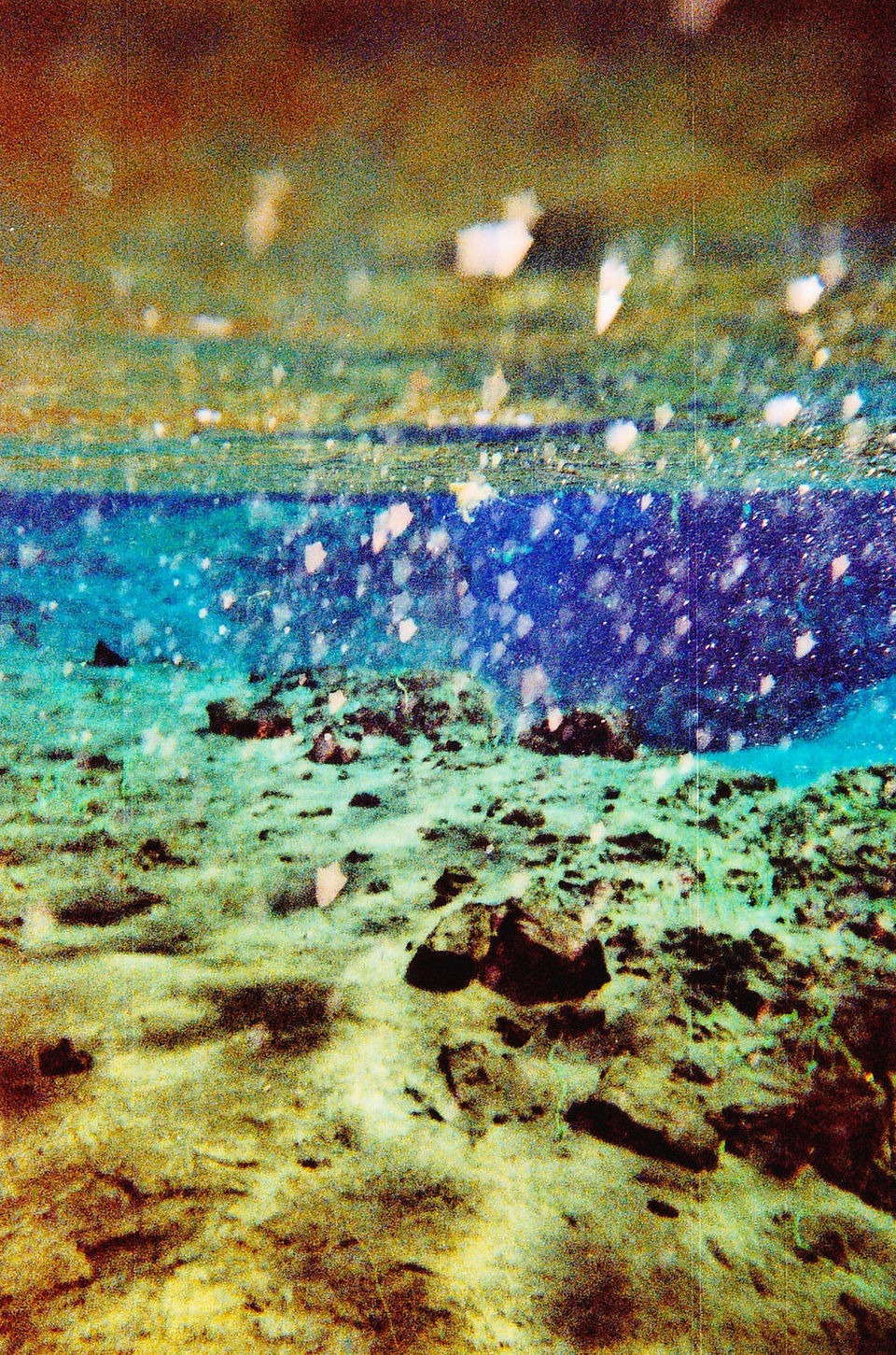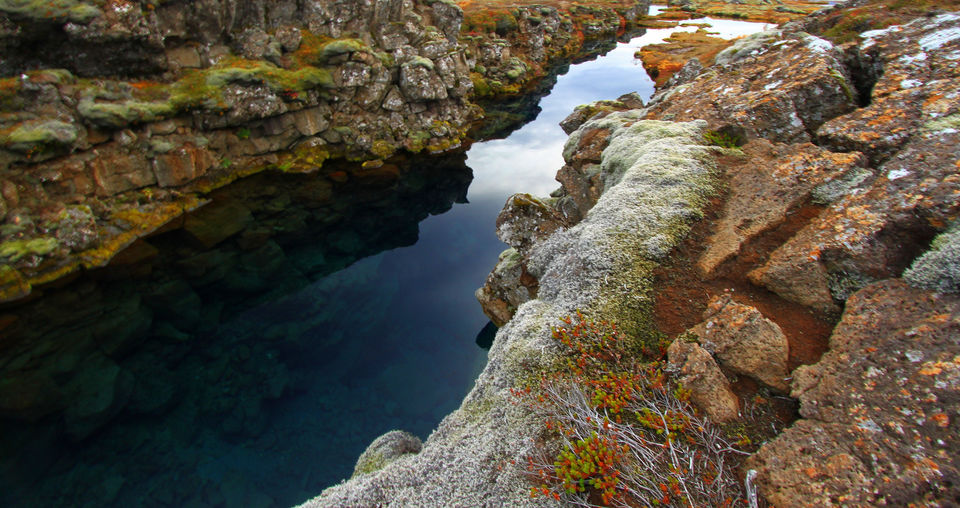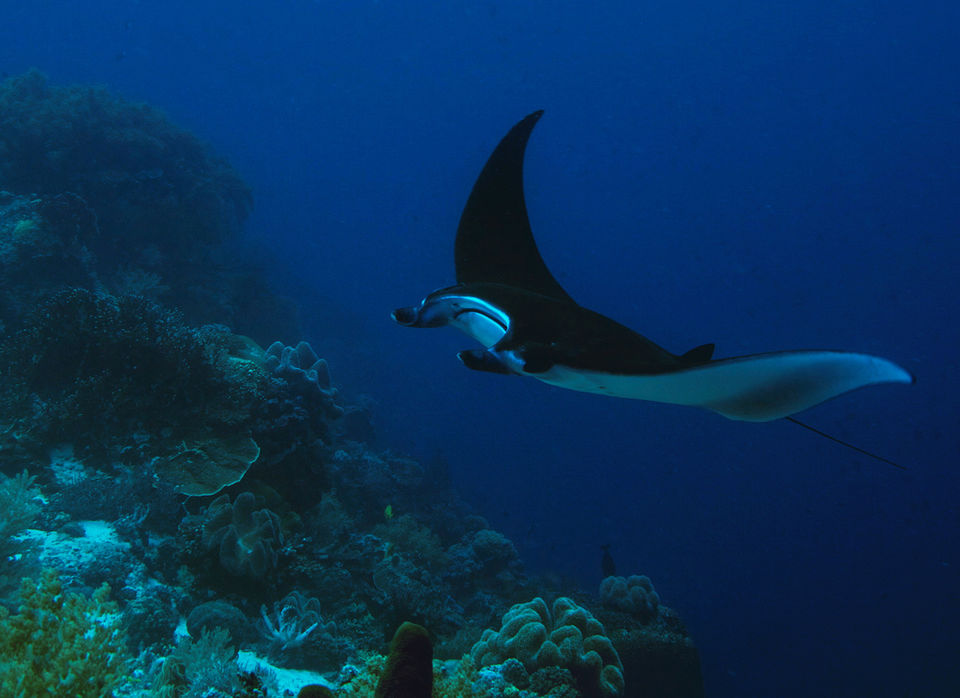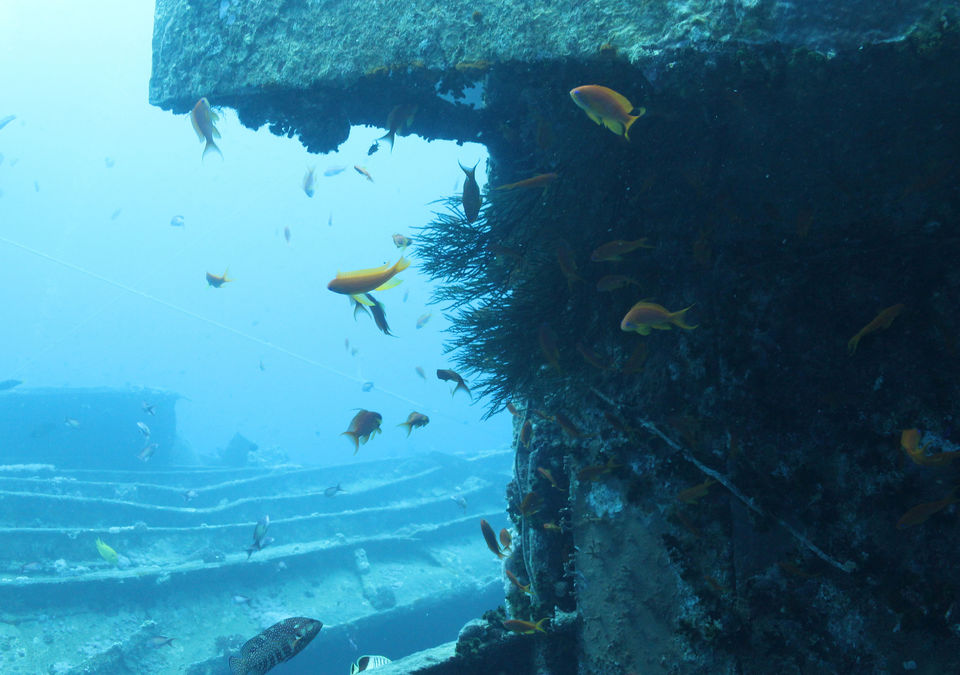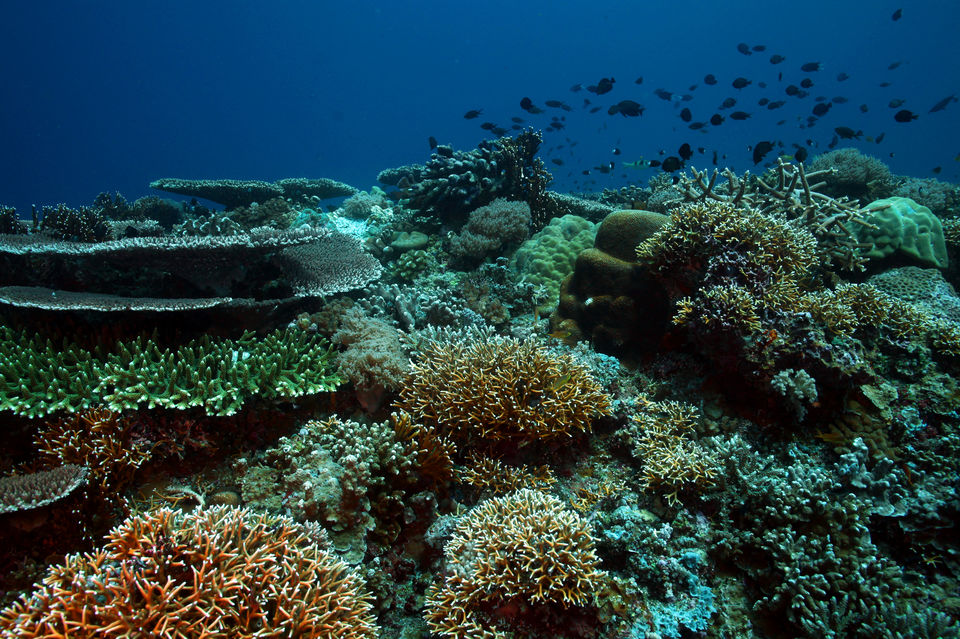 Most of us who love to travel hope to stumble across secret worlds where we can let our imagination take flight. We can build characters and stories of love and war, of small achievements and big heartbreaks. But there is something about underwater worlds that can really fuel the imagination to surpass itself. You can find Atlantis, weave tales about the sinking of the Black Pearl, relive Spongebob, create a better story for the little Mermaid, dream new battles for Poseidon, shiver at the thought of Kraken – there is something incredibly fascinating about the colourful and mysterious worlds underwater.
1. Barracuda Point, Sipadan, Malaysia
Depth: 25 to 40 metres
Visibility: 30 metres (excellent)
Experience level: Advanced
Pic: Chen Wu
This is for people whose imaginations are accompanied by balls of steel. This particular diving spot is known for barracuda tornadoes, named so for the obvious reason that you can see in the pictures: it looks like a tornado made of barracudas. And barracudas, if you didn't know, are not known for their gentle, docile natures and their inclination to work towards world peace. They're more into ripping what they can find into pieces, instead. Almost all instances of divers being bitten by barracuda, however, have been due to poor visibility according to experts, so you'll be safe as long as you don't try to touch the really big ones. Probably. There are also hammerhead and reef sharks and turtles. I'll leave this one to you because I'm more into coral reefs, pretty coloured fishes and clams.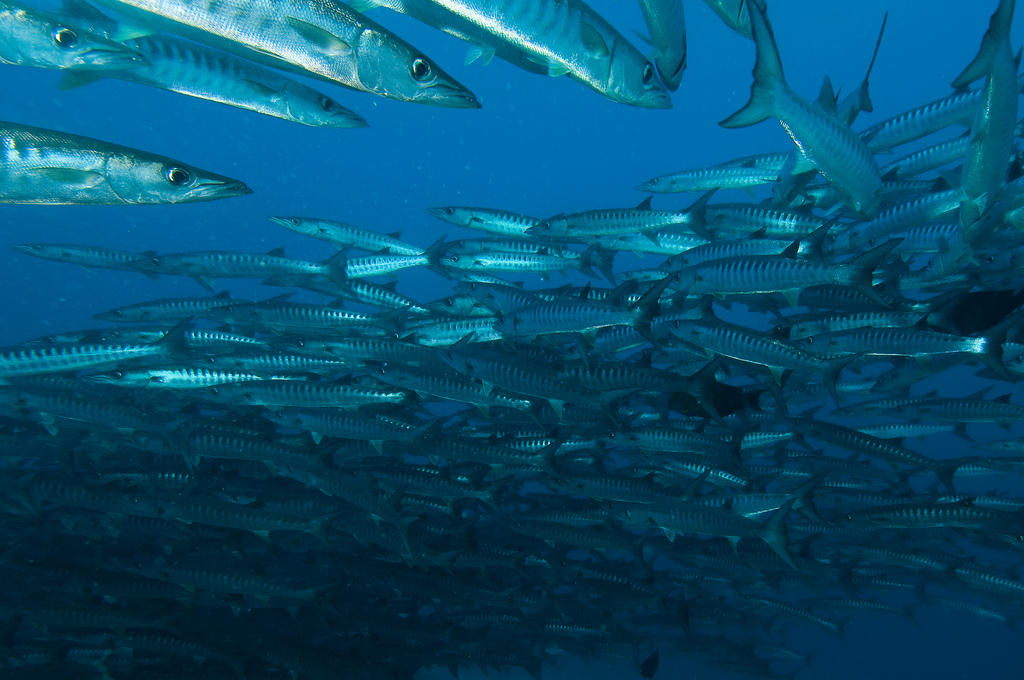 Pic: Barry Peters
2. SS Thistlegorm, Red Sea, Egypt
Depth: 16 to 32 metres
Visibility: 25 metres (very good)
Experience level: Advanced (because depth is over 20 metres)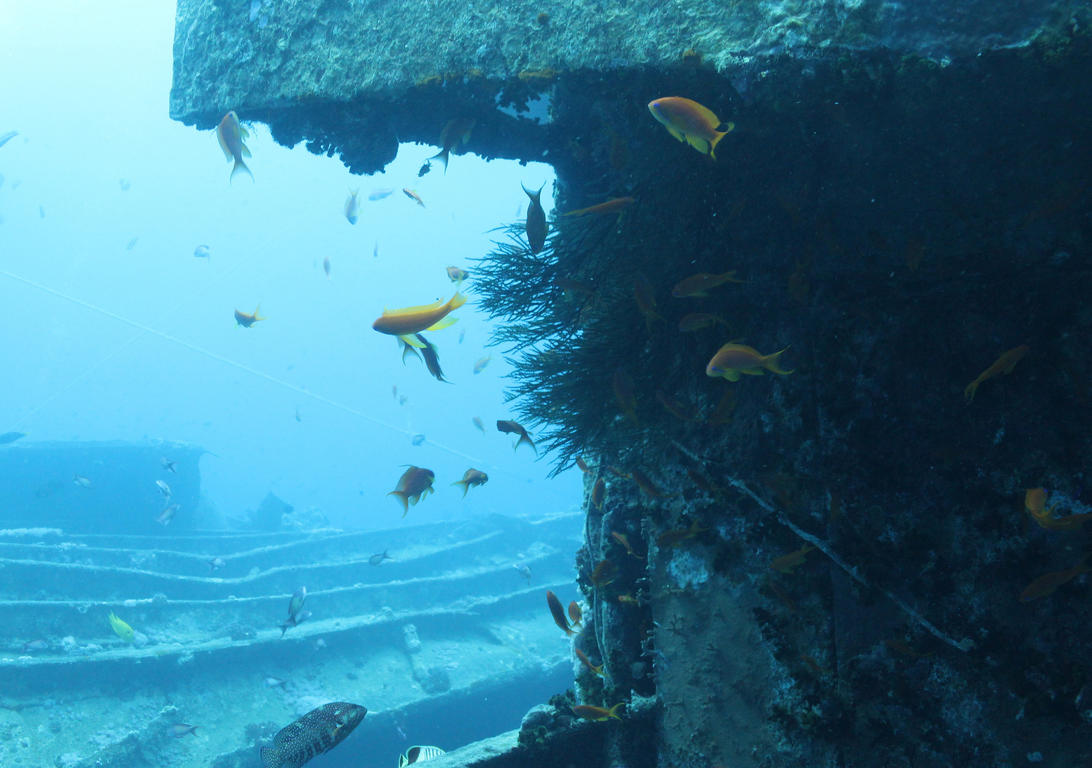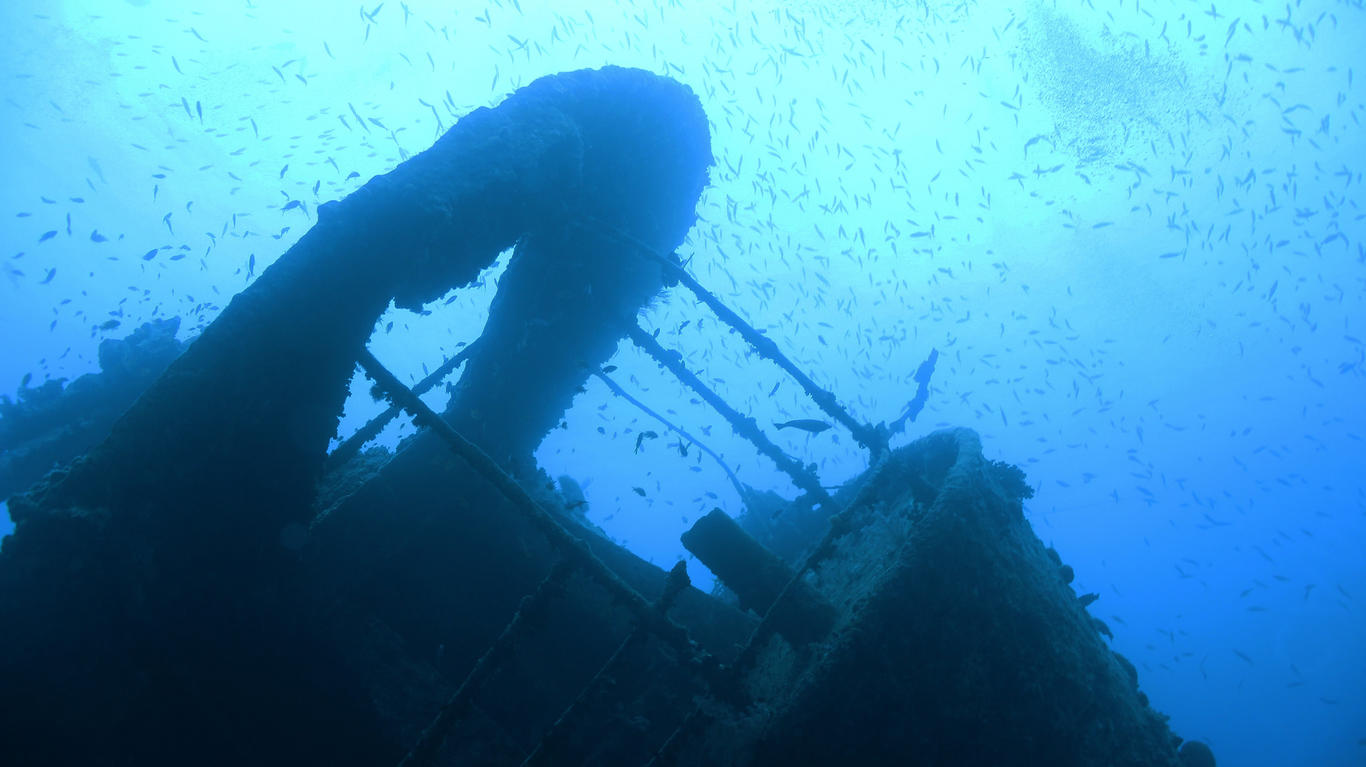 Pics: HannahHawke
From one kind of bloodcurdling to another, more macabre but less frightening kind; this wreck is one of the best spots for those who like sunken ships. The SS Thistlegorm might have a funny name, but she was a serious British Merchant Navy ship, and was sunk over 73 years ago after only a bit more than a year of seafaring. The wreck is now disintegrating because of natural processes including rusting, though, so you might want to hurry up on this one. The day I get something better than my beginner's scuba certification, I'm doing this one. Look out for the funny-looking crocodilefish, too – you could spot them here.
3. Bora Bora, French Polynesia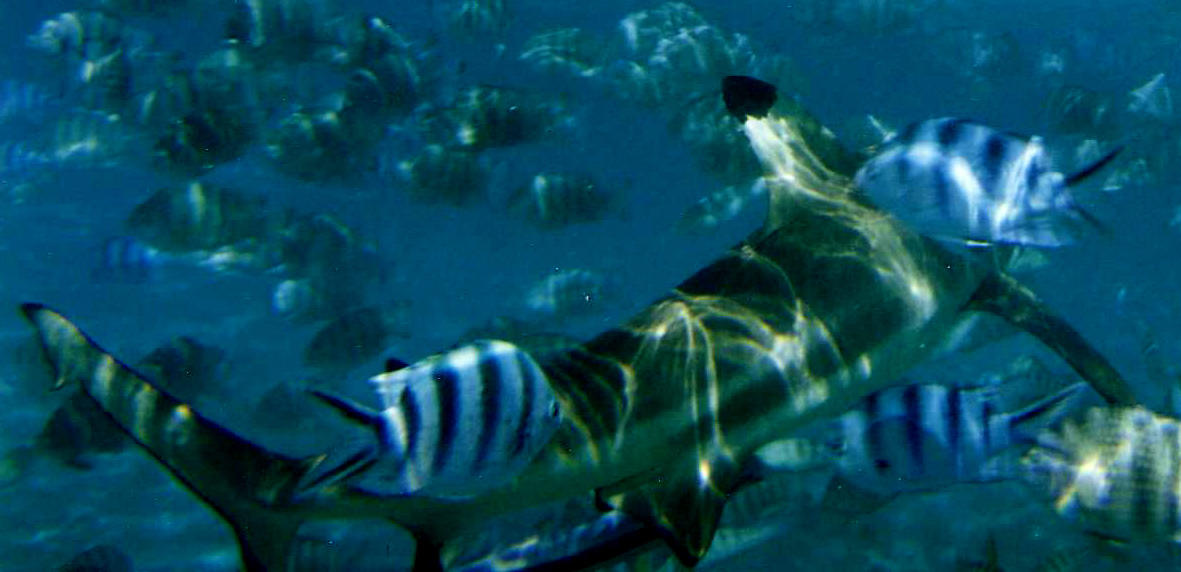 Pic: Erik Charlton
Bora Bora, to me, is the place to which Mills & Boons heroines – yes, I used to read them, though the moments of poignancy were unexpected and I read them mostly for the hilariously awful sex scenes – go for their honeymoon after bagging the rich, handsome and insufferable men the authors invariably create as heroes. But Bora Bora, despite the rather childish name, is also an excellent diving spot. Apart from the underwater beauty, you can also get fairly up close and personal with multiple kinds of sharks. I doubt this was the kind of intimacy Mills & Boons had in mind, but it's probably a lot more exhilarating. There are multiple spots at Bora Bora for all levels of expertise, from five to up to 40 metres' depth. Visibility, however, is almost uniformly excellent.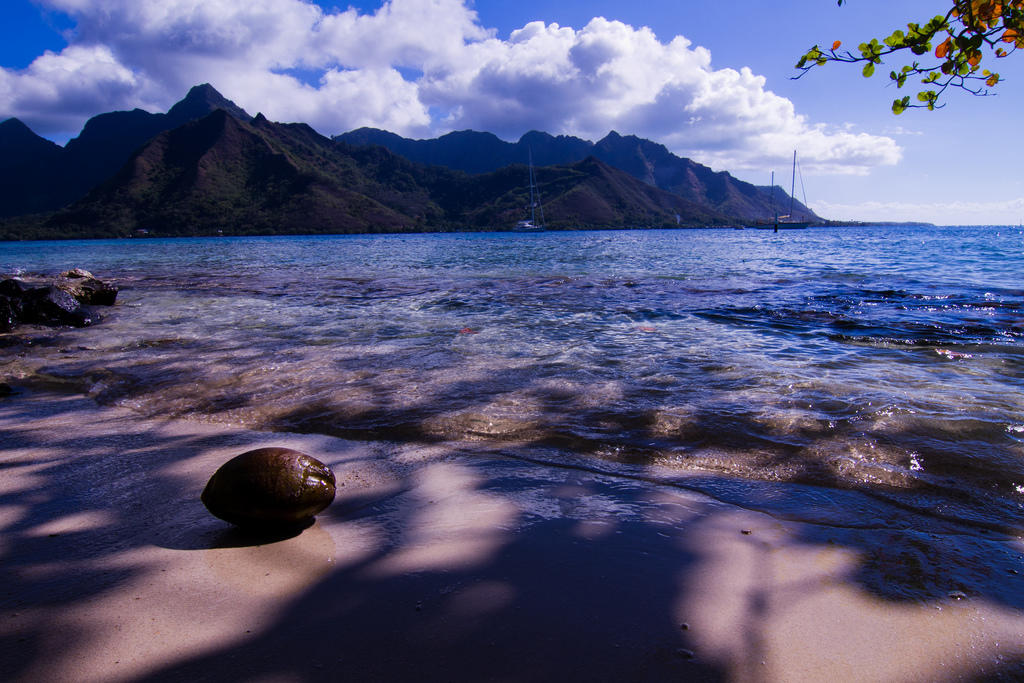 Downtime after diving won't be painful, either. 
Pic: Marc Caraveo
4. Cocos Island, Costa Rica
Cocos Island has over 20 fairly popular dive sites, so it's a diver's paradise, for almost every level of expertise. There are shallow dives with almost perfect visibility, vertical walls for those who want a challenge – in fact, if what you want is to live on board a ship and just dive different sites all the time, this is an excellent destination. Scalloped hammerhead sharks are the biggest draw here, especially since they can be found in big groups. There are also different kinds of rays here, so marine life is absolutely brilliant.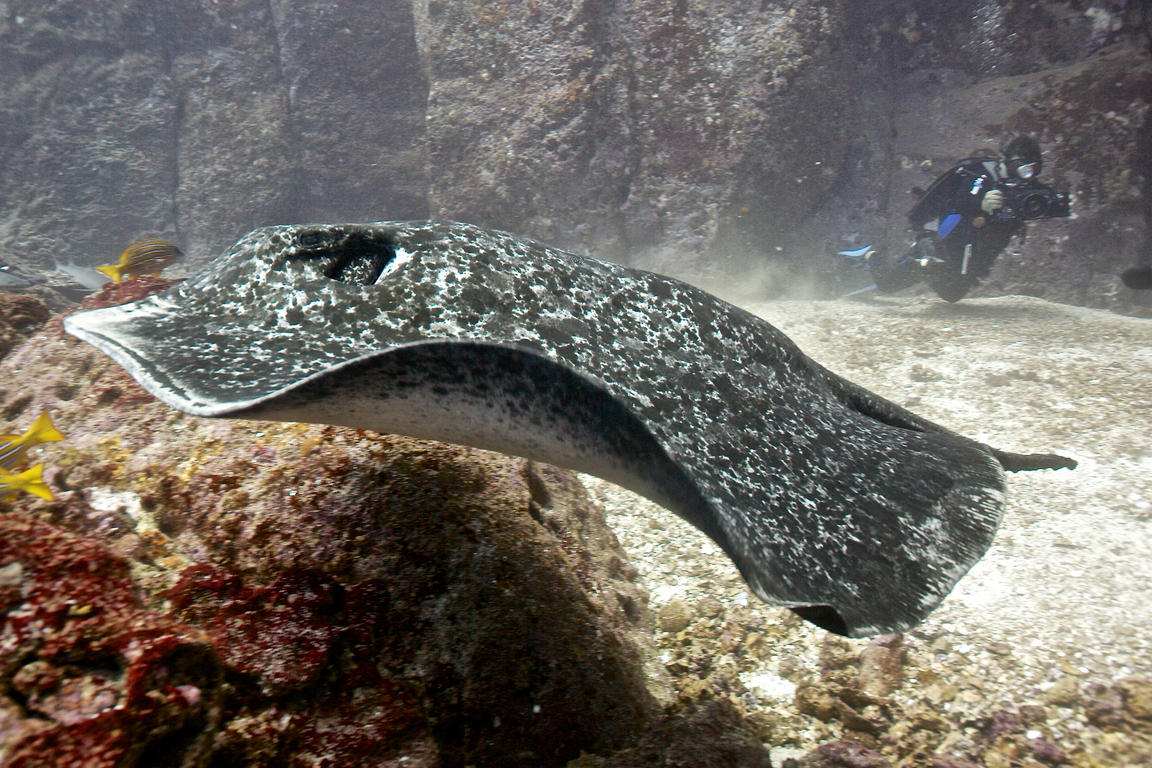 Pic: Gerald Schoembs
5. Great Blue Hole, Belize
Depth: At least 40 metres to see stalactites
Visibility: Very good
Experience Level: Advanced (deep diving)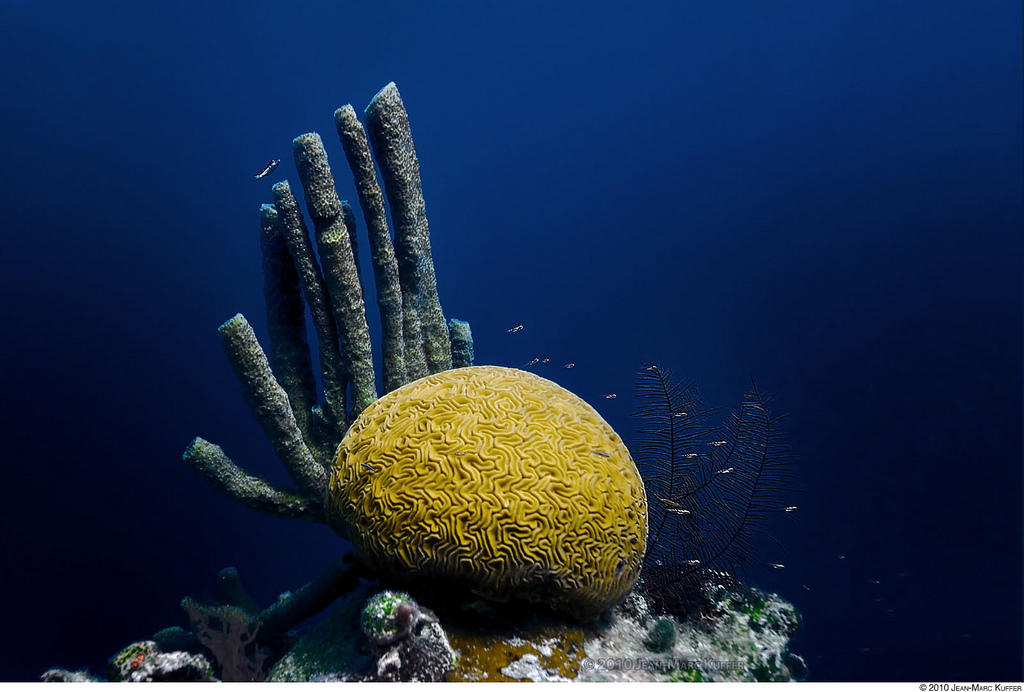 Pic: Jayhem
The Great Blue Hole is a remarkable natural phenomenon. It's a submarine sinkhole that's unmistakable from the air, off the coast of Belize. It's over 124 metres deep and 300 metres across, and is one of the best diving spots in the world. The best part about blue holes: transparency that will let you see the stalactite formations. There might also be a few sharks, but blue holes are not very conducive to marine life, so expectations need to be recalibrated. The Great Blue Hole is in the middle of the Lighthouse Reef, which is also excellent for diving and has loads of marine life. The reefs, in fact, are usually considered more spectacular than the blue hole, though the blue hole is more brag-worthy as a deep dive.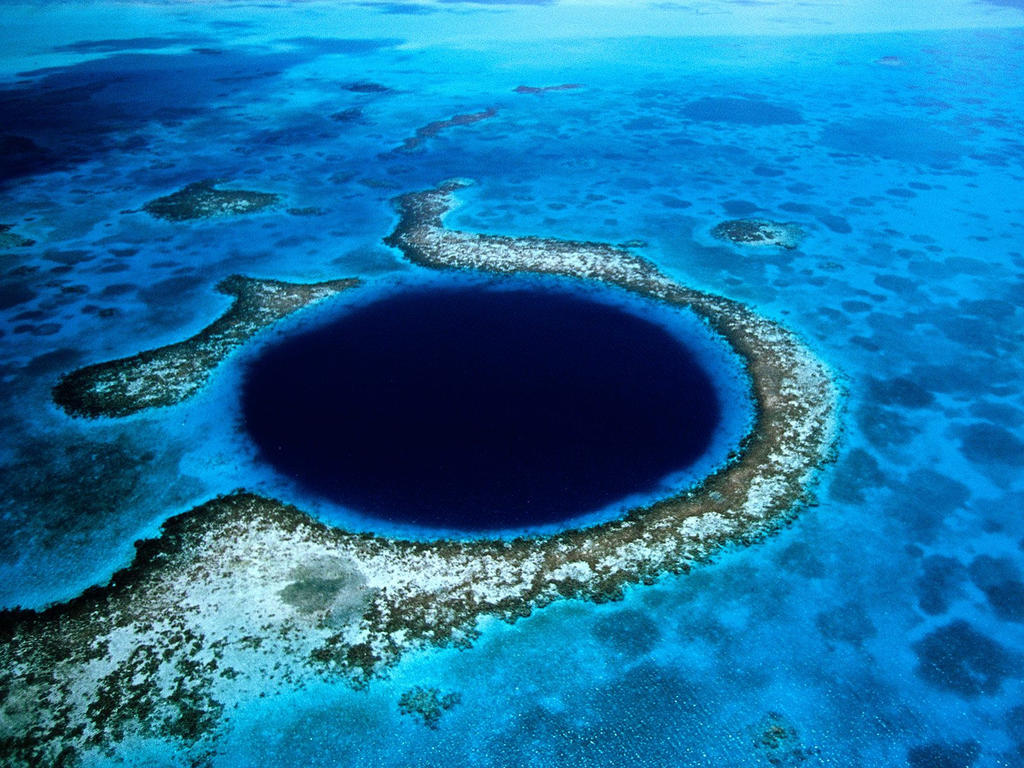 Pic: Eric Pheterson
Depth: 20 metres (on average)
Visibility: Excellent (up to 30 metres)
Experience Level: Varies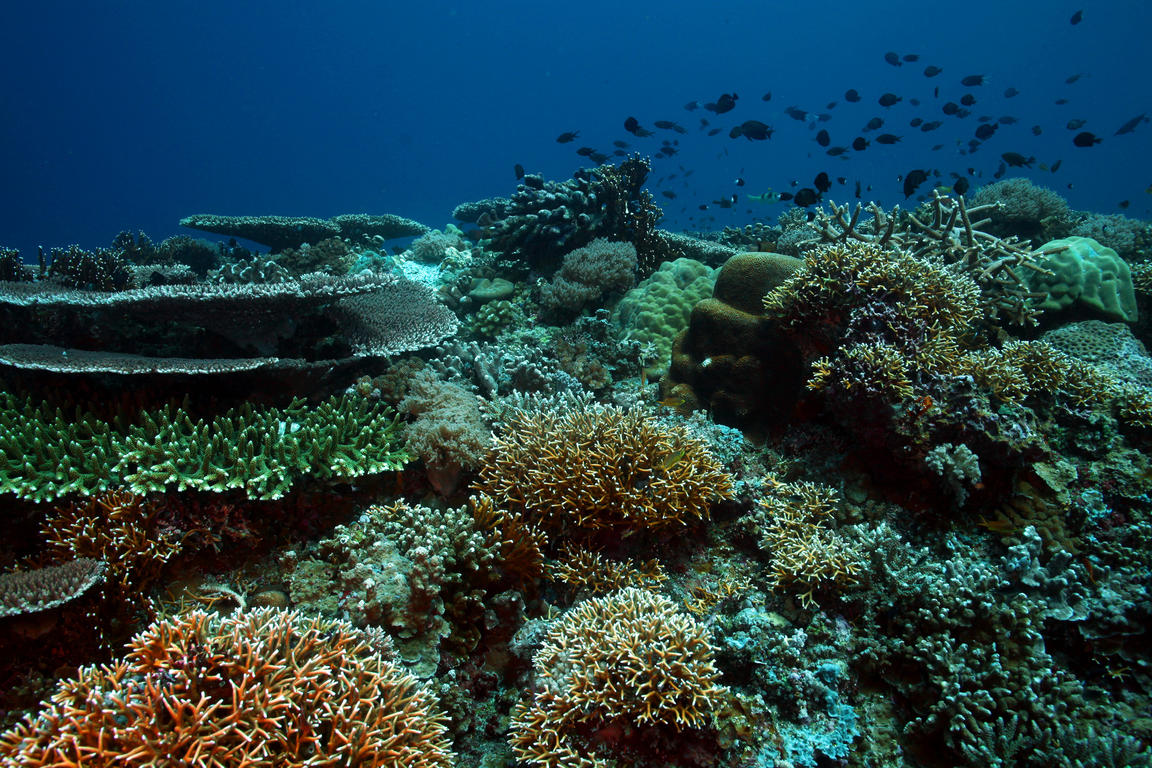 Pic: q phia
This dive is for serious divers, because it has to be a liveaboard dive, but it's apparently worth it and incredible. Underwater terrain, amazing colours, marine life – just take a look at the pictures and tell me it isn't amazing! It's the kind of dive where no matter which direction you look, you will see the spectacular. Whale sharks, the gentle giants, are one of the biggest draws as far as marine life is concerned. The density of marine life means that you're guaranteed to spot more species than you can name.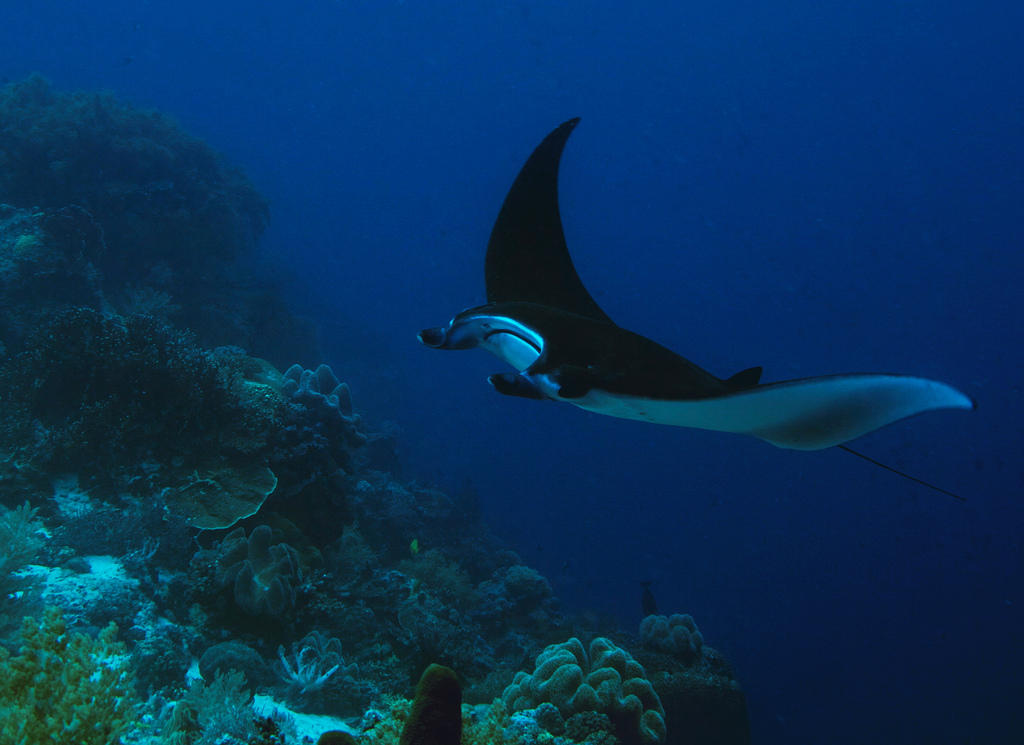 Pic: Jayvee Fernandez
7. Silfra, Þingvellir, Iceland
Depth: 18 metres (deepest part of the popular diving spot)
Visibility: Up to 100 metres
Experience Level: Medium to Advanced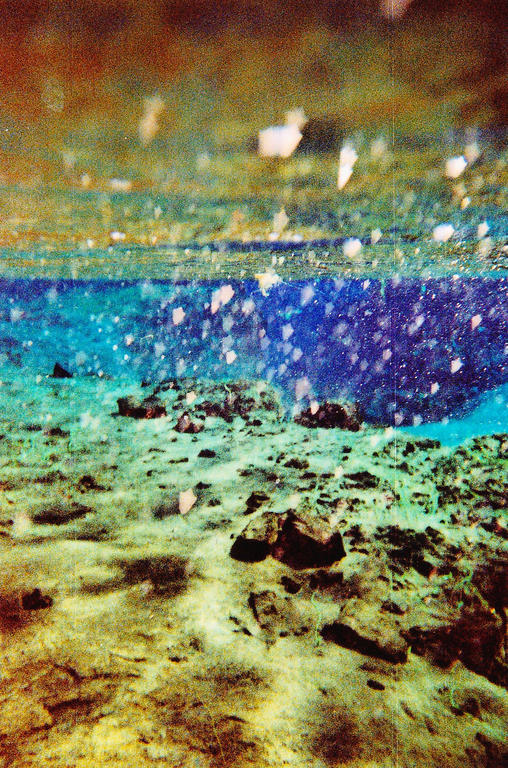 Pic: Richard PJ Lambert
This is one of the most remarkable dives in the world, mostly because this is a crack between continents: North America and Eurasia. You can just snorkel or dive and touch both continents. How cool is that! As far as the dive itself is concerned, the visibility is one of the best parts of this – it's beyond excellent, often called the best in the world. It is also glacial water, and is extremely cold, but you'll be in diving gear, so it'll be fine. There isn't much in the way of fish, but the troll hair and the algae will give you some spectacular sights. At its deepest, it's about 63 metres deep, and for that, you need to be an advanced diver.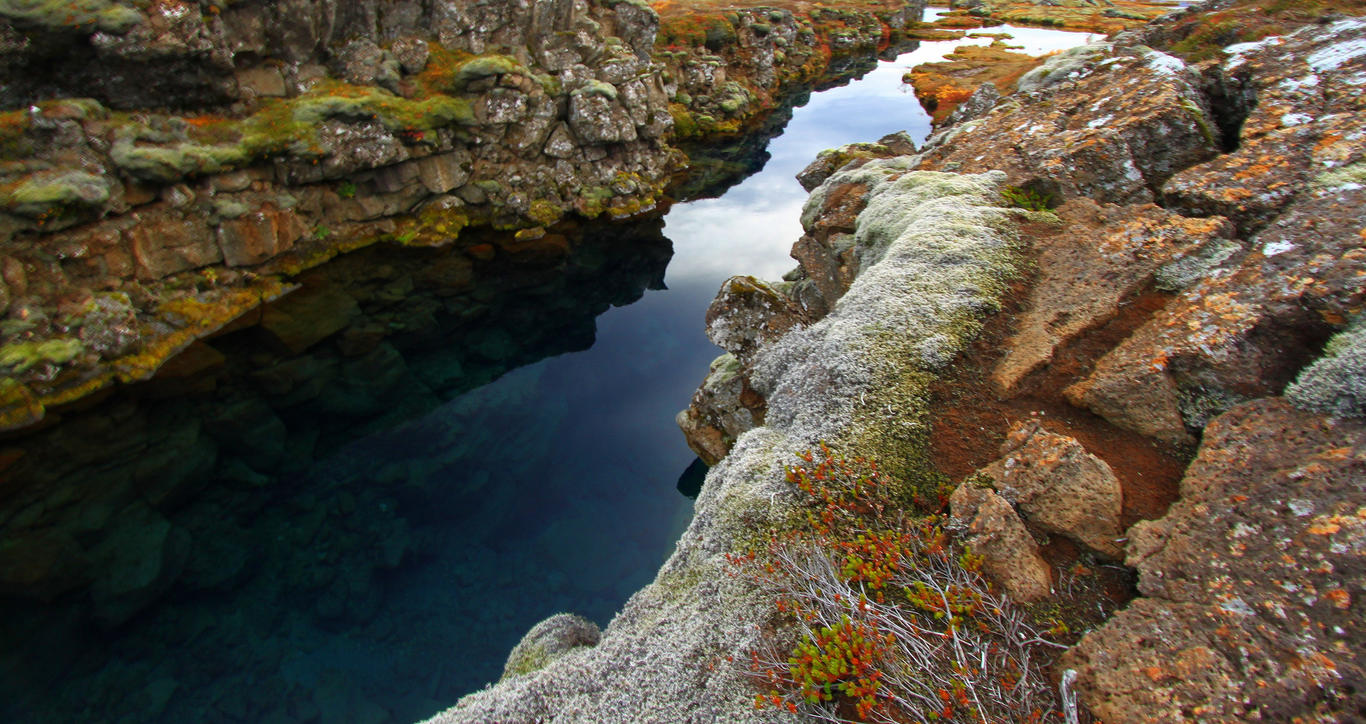 Pic: Sigurdur Bjarnason
8. Poor Knights Islands, New Zealand
Depth: Varies
Visibility: Usually very good
Experience Level: Varies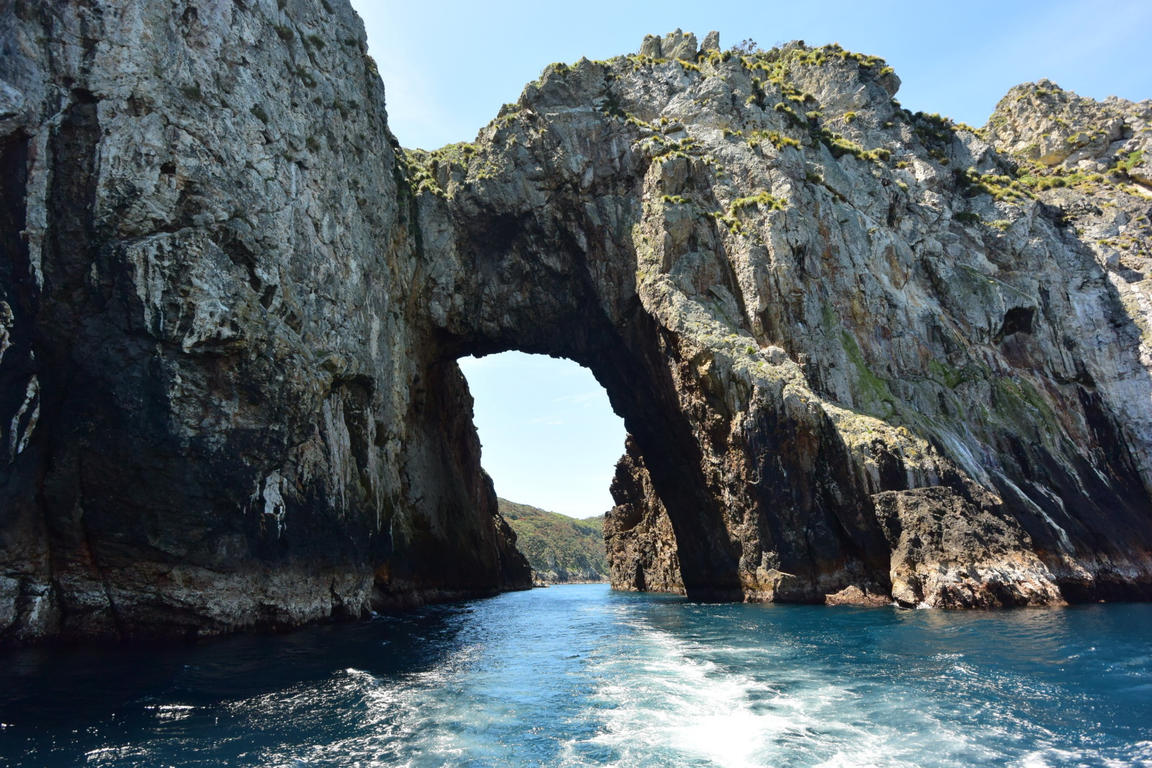 Pic: Steve Shattuck
These uninhabited islands are a nature reserve and known to be one of the best diving sites in the world for diversity (125 species) and awesomeness. There are lots of coves to explore, and even if you don't dive and would rather snorkel, Poor Knights Islands are perfect for that, too. The caves and arches are also spectacular, with sheer cliffs throwing out a challenge that you and I will probably never be able to meet. But this is one of the most diverse and beautiful dives in the world, without question. Middle Arch is good for people of almost every level of experience, and the diving depth for the Middle Arch is around 20 metres. Bernie's Cave is right next to Middle Arch and has huge anemones. Northern Arch, on the other hand, is for more advanced divers and is a lot deeper.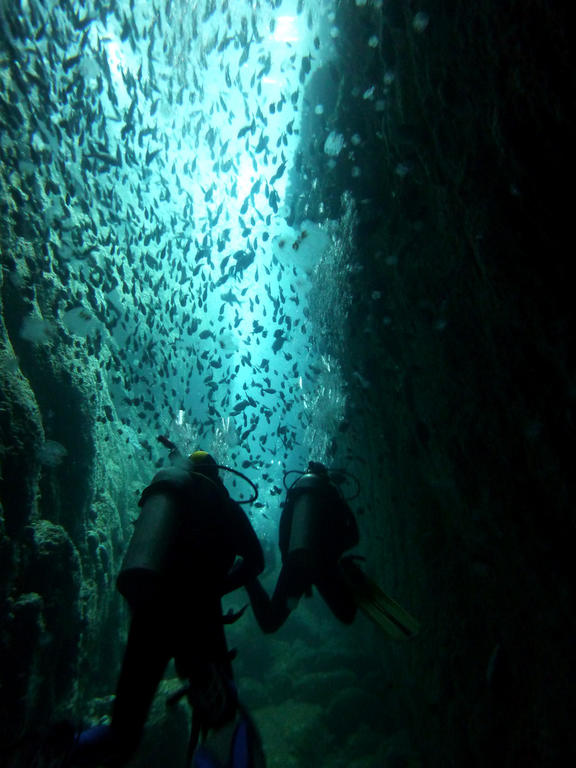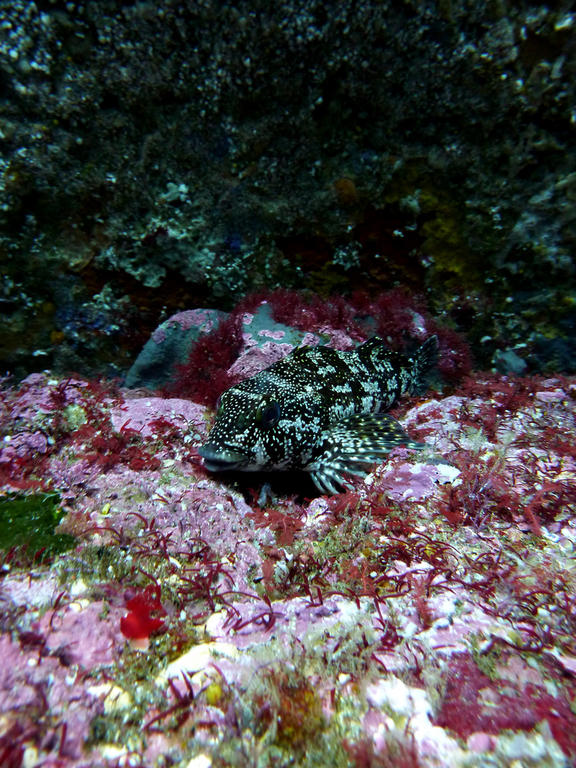 Depth: 10 to 25 metres
Visibility: 20 metres
Experience Level: Medium to Advanced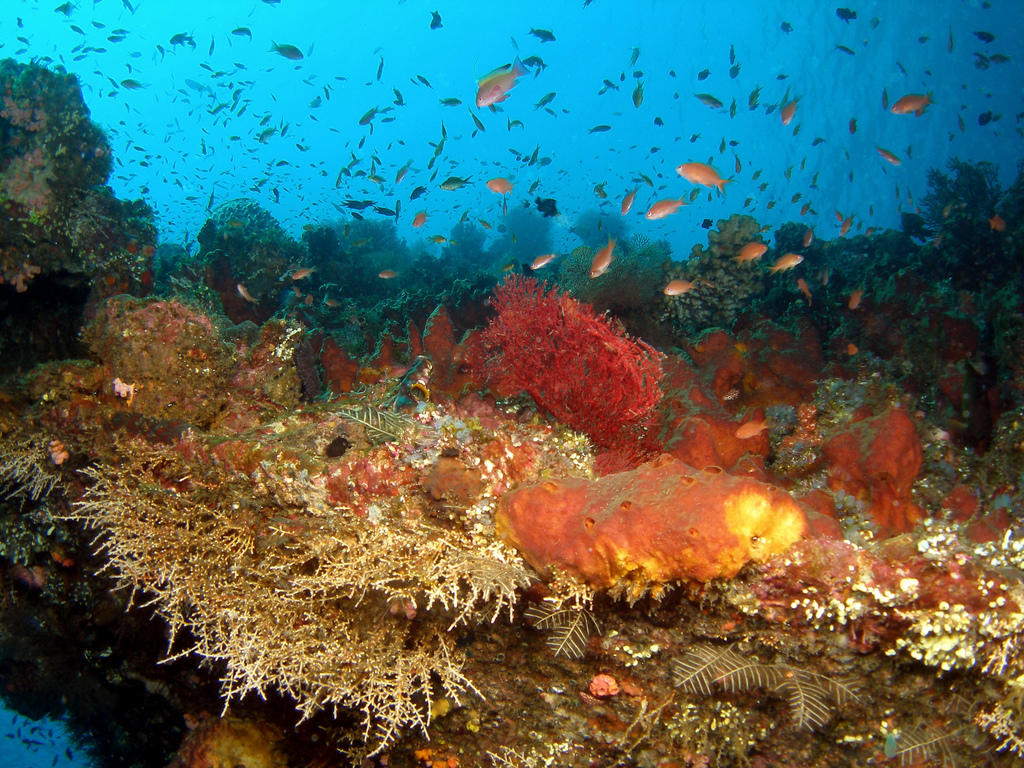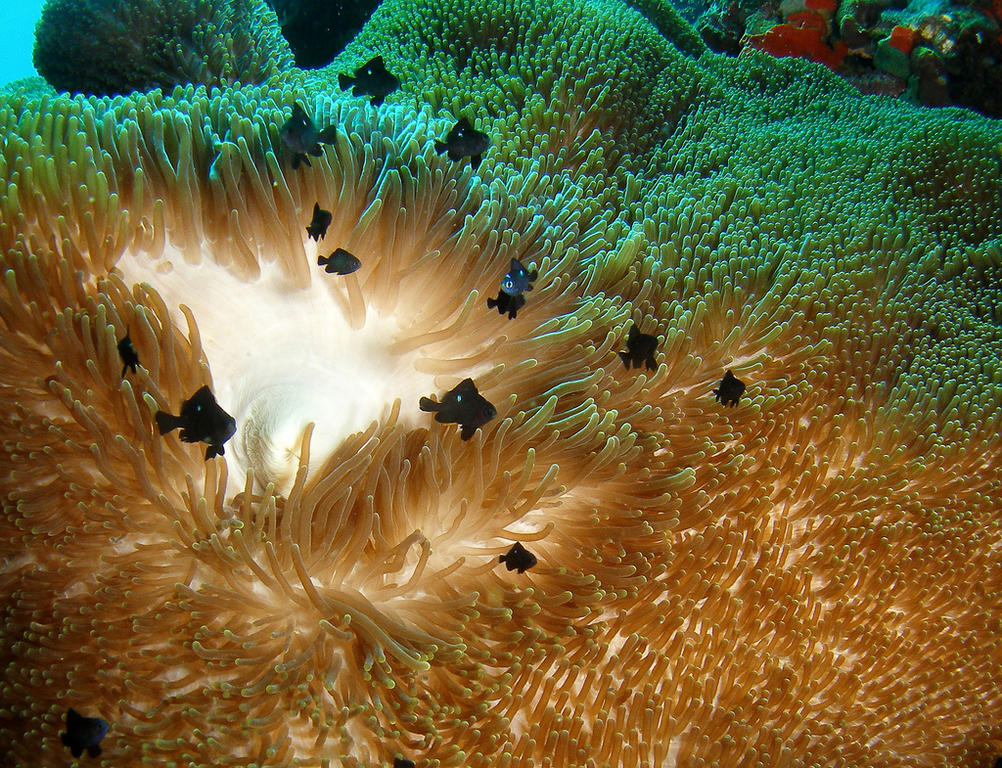 There are loads of dive sites in Bali, but the wreck of USS Liberty, a World War II cargo ship, is the most famous. If Bali makes more sense for you than Egypt and you want to explore a wreck, there you go. It's known to be a good place for night diving, and it is an extremely popular site since you don't need to be an expert with tons of experience to do it, so you have to get in early if you don't want to fight other divers for your booty.
Depth: Up to 30 metres
Visibility: 10 to 30 metres
Experience Level: Advanced recommended
The northern section of the Manta Reef has what have been called 'Manta Pinnacles'. They're basically walls, ledges and so on that rise from the seabed, and they give mantas lots of hiding spots, making it very likely that you'll spot the graceful and rather scary looking creatures that the reef has been named after. The topography itself is worth diving for according to experts. Currents are usually dependable, but there are occasional surges that can dry up your diving plans. You're almost definitely going to see mantas, but even if you don't, the corals will definitely wow you.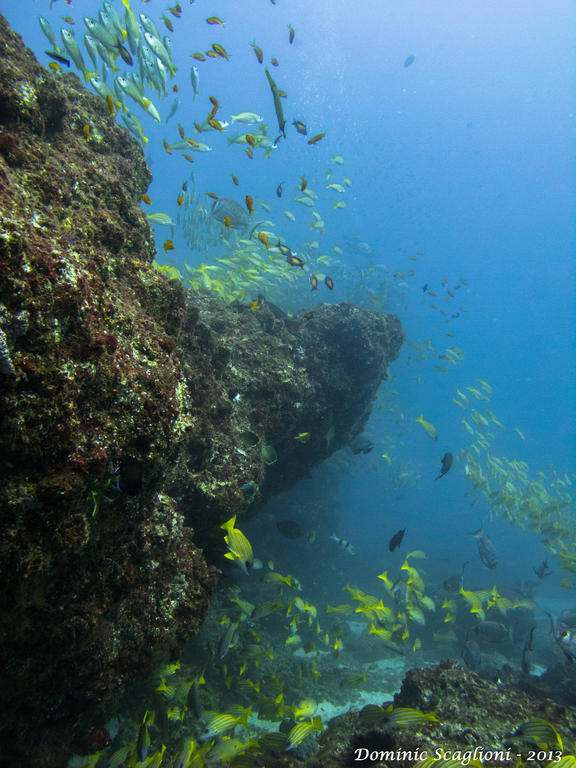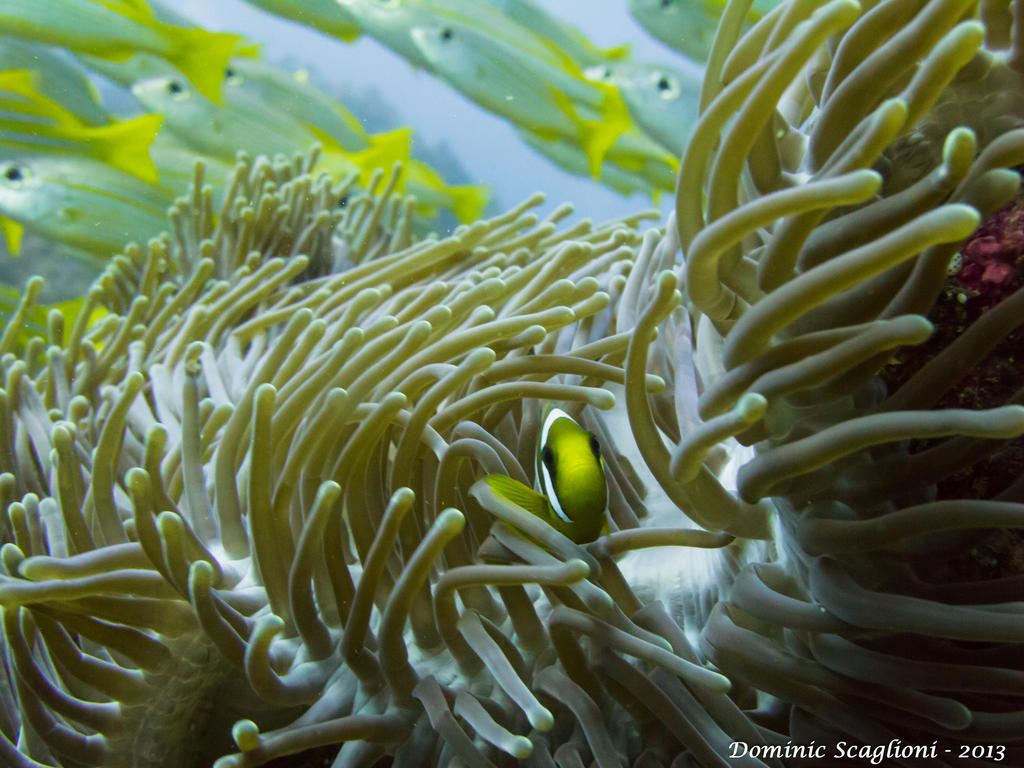 Pics: Dominic Scaglioni 2