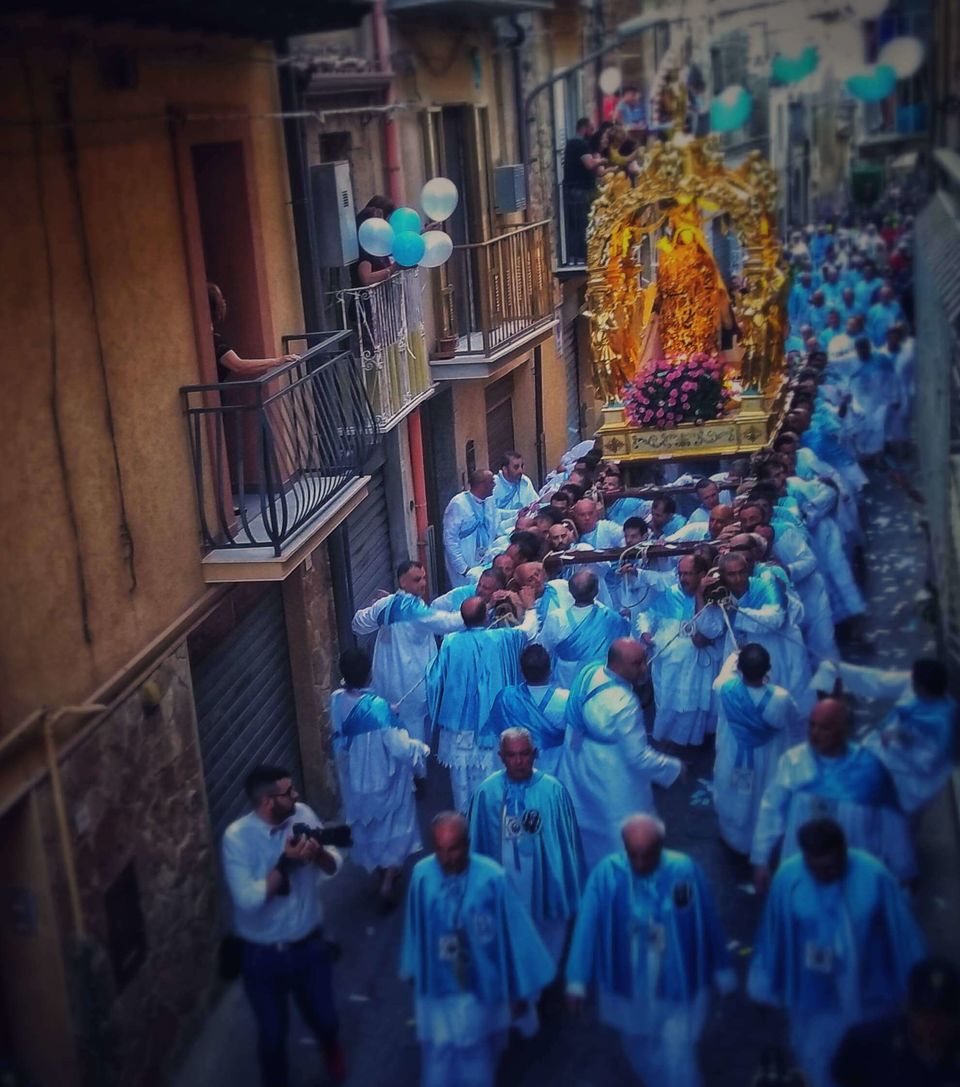 "This heart of mine was made to travel this world"~ I never really had a list of must visit countries in the world, in my life! I only knew I wanted to travel the World, one country at a time. Everything else just followed with it! Be it forming a bond with a family in one of the remote villages in Central America, teetering in the unknown or gorging delicious food under the dancing northern lights or witnessing a cultural festival that would blow your mind away and much more.
Experiences in my opinion is what helps in making sense out of life. If you just learn, you are well educated but if you experience, you are mindful. All these experiences are not only indelible but they've banked my life with ample of wealth which now I call my savings. These savings not only help me enhance my life, but I know will always be there for when I need them, to reminisce those precious moments that contributed in my personal growth as an individual.
Without further a due here are my top 10 must have experiences from my favorite and must visit countries in the world.
Living with a Mayan Family in Aguacate, Belize
If you have been following my blog, you already know that Belize has my heart! Southern Belize has a charm of its own which is unique. I was ecstatic like a kid as I made my way to the South after having ventured the North, unaware of the fact that I was about to discover a hidden gem. Aguacate was on my list for a lot of reasons. I wanted to learn about Qechi-Mayan culture, eat their traditional food and explore the village. Check out my living with a mayan Family in Aguacate blog for details on my adventure.
Living in a thatched hut, refreshing bath in an outdoor minimal shower, washing clothes out in the river, watching river flooding the only bridge connecting two villages, a small blue hole, delicious food and amazing memories. If in Belize this is a must do to get away from the chaos, connect with nature and people truly, thus making it one of my top 10 experiences in life and Belize one of the top 10 must visit countries in the World!
Experiencing the magic of the Northern lights in Tromso, Norway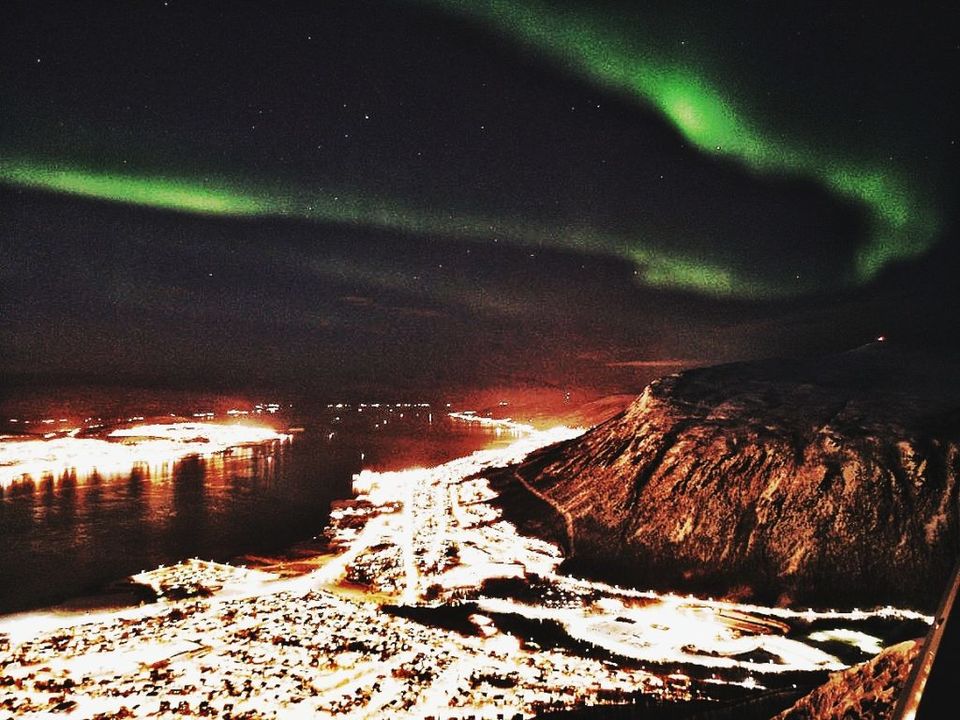 Tromso a small village in Norway, became my instant favorite. Famously known as the Paris of the North, it's a small city wrapped in snow, embellished with old wooden houses spread over the island looking absolutely pristine. As you approach Tromso, the sight of a small frozen land and glaciers surrounded by water is bewildering at first but as soon as you step out of the airport you feel like you are in the Garden of Eden. It definitely felt like nirvana, but the unforgiving weather snapped us out of it.
Northern lights in Tromso is something everyone needs to experience in life. March proved to be a perfect time to see the Northern lights. We sat in an open space surrounding the bonfire enjoying the magical show of the northern lights dancing above us! If in Tromso during march, expect to see northern lights every other time on your way, from your cabin, on the mountains everywhere! You can read more about this amazing Northern Lights expedition on my Norway blog.
The main reason behind going to Sicily was to attend the Madonna della Visitazione. If you are in Enna on 2nd of July, on the occasion of the Madonna della Visitazione procession, expect to wake up at 7 am at the sound of the 101 gunfire in honor of the patron saint of the city. The statue of the Madonna, which during the year is kept in its multi-colored marble niche inside the Cathedral, is carried in procession along the town. It is entirely covered with gold and precious stones and is kept inside a large sixteenth century Vara (reliquary casket), carried on the shoulders of 118 barefoot confreres, gli ignudi (naked ones).Madonna Della Festival
The procession starts with fireworks near the cathedral and a gun salute. With a number of people bringing the Madonna statue covered with gold out of the church. Here, you'll see the explosions of joy that characterise all the religious celebrations in Sicily! Making it one of my most intimate and favorite experiences.
La Tomatina in Bunol, Spain
The madness of grabbing the ham hanging at the top of a greesy pole, while people are buzzing on sangria, a small street and giant trucks pouring tomatoes, the tomato swamp and dodging those sneaky tomatoes while protecting your face is the Tomatina extravaganza in a small village of Bunol in the vibrant country of Spain. This year I had the opportunity of checking it off my list and should definitely be on your list!
Being a part of a Ghanaian wedding in Accra, Ghana
This year was all about making new friends, bonds and celebration. I got the opportunity to visit Ghana for a friends wedding. Since I didn't know anything about Ghana other than it being in Africa, the wedding was a perfect way of getting to know the culture, tradition, food, country and all of it! Here's a video of my experience as I always fall short of words to describe this one, making it another one of my most amazing experiences in one of the must visit countries in the World.
Living with an Irish family on their Farm in Wexford, Ireland
Ireland is one of my favorite countries in the world, thus making it to my list of a must visit country in the World. Hook Peninsula to the South East is indeed a gem of a place! Calming, soothing and relaxing are the right words to describe the vibe of it. Driving through windy road under tree canopy, hidden beaches, lighthouses, farms, dilapidated fortress, crumbling Abbeys and an expansive view of the sunset by the beach is Hook Peninsula for you! The highlight of my stay definitely was the Farm stay in Bannow Bay, which is an experience you must have if in Wexford.
Wake up to the sound of cattle grazing, rooster screaming, tractor hovering to keep the cattle on one side of the field, dogs lazying around, kids riding bikes on their private beach, coffee with freshly squeezed milk from the farm and much more! All right things to get your day started on a bright note. You can read more about it on my Ireland's ancient east blog.
Getting enchanted by the Geyser land in Yellowstone, Montana
Located in the North of Wyoming, exploring the Yellowstone National Park felt like a dream come true. Geyser Basins, Wildlife, Waterfalls, Geyser Eruptions, Scenic drives, Dirt roads, Hot Springs we got an opportunity to witness all of it. Perched on top of a Volcanic hot spot, this park spreads into Montana and Idaho. I was overwhelmed to be here and anxious at the same time thinking about how much we had to explore. You can read the detailed itinerary of the Yellow Stone National park and the things you can do here.
Idaho, Wyoming and Montana have a different charm of their own, embracing is the key to truly enjoying these places. This trip exposed me to the true essence of the abundance of the landscape, wildlife and sweeping vistas thus soaring the love for road trips, travel and experiences to a different level!
Strolling through the abandoned villages in Tuscany, Italy
On my birthday trip to Tuscany this year, I was staying in an Airbnb (Castle Fontai) located near Roccelbegna Village which had a population of around 100 people or less. And where Castle Fontai is located, had only 5 people in the area. This was a revelation for me! This has been happening across the country where around 2500 villages are at a risk of turning into ghost communities as they experience people abandoning or leaving the houses.
People usually leave to go to bigger cities or different country. The only hope for these villages facing depopulation was greater support for rural industries and farming, and encouragement for tourism. However, foreigners flock to the small number of well known areas such Umbria, Sardinia etc while ignoring many other parts of the country.
Some of the villages are pinning their hopes for regeneration on attracting the migrants and refugees from poverty-stricken countries in Africa and Asia. It was saddening because as I browsed through every village in Grosseto, all I could think of was how every one of them made an effort into making it a small little heaven for themselves. Every village is a story and you need to visit them to truly experience Toscana Lifestyle. You can read more about it on my blog things you need to know before planning your trip to Italy. Italy is rich in culture, adventures, nature, people, food and all of my favorite things in the world, thus making it one of the must visit countries in the world for me!
Driving to the Arctic Circle after midnight in Alaska, USA
Arctic Circle is the point of maximum seclusion I have ever experienced in my life. Surrounded by nothing but darkness, while you celebrate crossing the northernmost point on the frozen Dalton Highway is an exhilarating experience. The 14 hour long drive from the city on the Dalton highway, with no gas station or a soul nearby could get a bit scary but that's what makes it one of the must do thing in the beautiful state of Alaska. You can read more about it on my blog preparing for winter trip in Fairbanks and exploring the winter wonderland.
Hiking the Taktsang Dzong (Tigers Nest)
Bhutan is a kind of a place that just makes me want to leave everything and lay in the bountiful lap of the mountains and cover myself with the surrounding calmness as I breathe the soothingly fresh air. Adding to the bliss is waking up to the magical view of this beautiful temple right in front of you tugged in a handsome mountain. The hike is a tedious one, but worth every bit of the pain you go through. You can read more about it on my blog on Bhutan itinerary.
Hope you enjoyed this listicle of my top 10 experiences in the must visit countries in the World from my travels so far! These are some of the experiences that have taught me, helped me grow and develop a perspective of my own. Experiences that showed me a completely different world outside of my 9-5 job. Traveling always leaves you feeling enriched with the knowledge and awareness that most degrees and universities fail to give the satisfaction of, because you have to make your own experiences!
What are your most amazing experiences? Please drop them in the comments below.