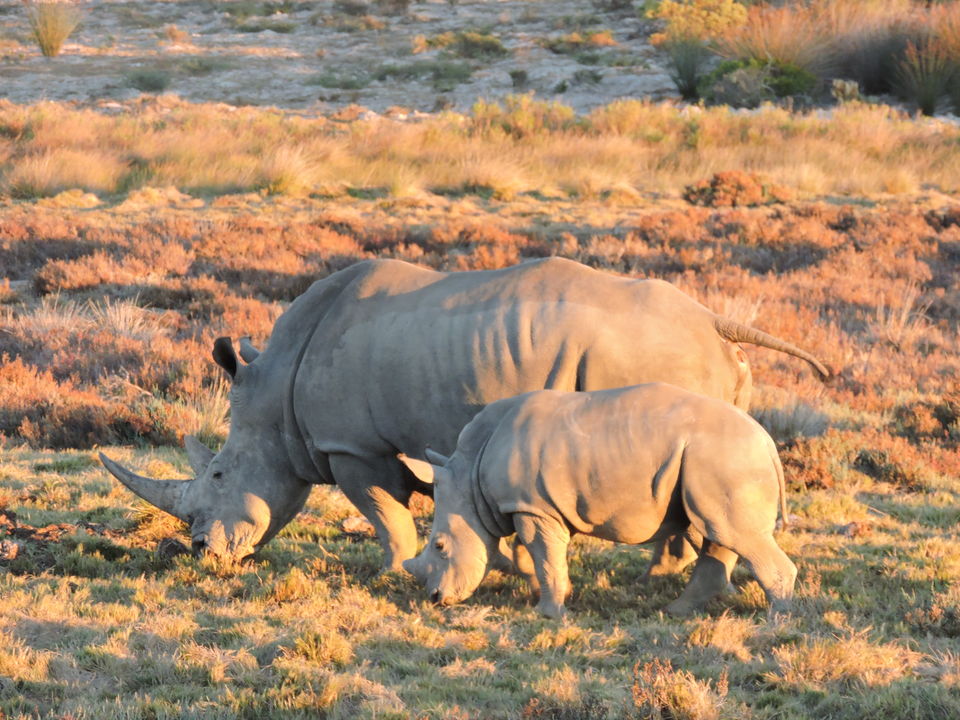 I went to South Africa in April 2018 along with my wife for 10 Days, it was beginning of off peak season in Africa, and we rented a car and drove around the Garden Route for 10 Days. It was a wonderful trip, we loved the country, and never I had such diverse experiences all in 1 trip. Also, I must admit after being to now almost 50 countries, no country offered such unique experiences in such a convenient way, and they were great value for money too.
1. Wine Tram in Frranschoek
After spending the night in beautiful resort of De Zalze in Stellenbosch, we drove to Frranschoek to experience the wine tram. Frranschoek is home to tons of vineyards, and they all are beautifully lined up to be explored by this tram, they were around 10 Vineyards in total and we could go upto 6 Vineyards of our choices and chose to have wine tasting sessions as well as meals there. Every vineyard was unique in its own perspective in terms of kinds of wines they grow, theming and restaurants, some even had vegetable gardens. Never had I enjoyed my wine in such beautiful locations and the food accompanied by it just adds to the flavor.
2. Game Drives in Garden Route Game Lodge
Garden Route Game Lodge is a wildlife reserve, in simple words, its a gated wildlife luxury resort, where they have kept BIG 5 i.e. Lions, Elephants, Rhinos, Leopards and African Buffalo. The resort have private chalets with beautiful views of the Savannah and all the necessary amenities such as spa, lounge, pool, games room and restaurants. So here you have assurance of seeing the BIG 5 as they are definitely there and could be tracked by the rangers using their skills, and also the feel of a national park as it is spread over 1000's of acres. We really enjoyed the game drives, as rangers explained everything in detail from the language to African culture, and surprise was the break they took in the middle of safari to serve you some fresh hot snacks along with liquor of your choice, we were truly pampered here and since it was off season, it all came at the fraction of the price.
3. Shark Cage Diving in Hermanus
This was our most anticipated experience since we were planning the trip. And though we were already told that there is no 100% guarantee of seeing the sharks, we always had our hopes high. So when we reached the point, we were first taken on boat, then given all the instructions in our wetsuits, and then in the group 6 was taken down in the pacific ocean in a cage with blood soaked meat all over plastered to it, and there came down the white sharks striking hard, it was so damn terrifying, and though the experience last only about 10 minutes, it was more than enough. For me, shark cage diving was more thrilling than sky diving.
4. Driving along the Garden Route
This was not a particular day experience, but rather the whole drive was so beautiful indeed, you get to witness beaches, such rugged landscapes, wine regions, metro cities and sometimes wildlife on the road. There is no way you can go to South Africa and skip the Garden Route.
5. Exploring Cape Town
Cape Town is regularly listed in the top 10 cities of world and its totally worth it. It offers beautiful beaches, artisan markets, African museums to study the culture and heritage of this rich country and amazing restaurants to eat in. We definitely feel you should keep 2 days just to explore Cape Town.
6. Bungee Jumping at Boulders Bridge
I never did Bungee Jumping before, because I thought I would jump off the highest bridge in the world only, and this dream also came true in South Africa. And though the rush is only for seconds, the feeling of accomplishment is superb, especially when you want to chicken out after seeing down from the bridge.
7. Peninsula Drive from Cape Town
Apart from Garden Route, another drive that was high on my bucket list was Peninsula Drive from cape town, where you drive along the coast entire time, and you get great views of the ocean, plus roads are curvy and fun to drive at and on the way you explore Boulder's beach famous for penguins, Camp bay, Bohemian towns and Cape of Good Hope National Park
8. Ostriches and Caves in Oudtshoorn
As the name suggests, town of Oudtshoorn is home to number of Ostrich Farms, where we get to play with them, and even ride on them. Also we explored Cango Caves, imagine there were even caves in South Africa, which was another wonderful experience for us.
9. Addo Elephant Park
So this is a huge National Park, just 50 kms off the town of Port Elizabeth, and this is a national park, where you can drive in your own car, or stay in wildlife lodges inside the park, take guided game drives or hire a guide from the park gate who would sit in your car and help you spot more animals plus educate you more about the flora and fauna of the park. My wife loves elephants and we were able to sports dozens of them, so this was well worth it.
10.Jukani Wildlife Sanctuary
This wildlife Sanctuary is particularly home to Big Cats and you can find all the big cats such as Tigers, Panthers, Leopards and Lions here. They are caged, but taken well care of and given good diet, so if you miss spotting them in Game Drives, you can definitely see all of them here. We also visited Monkey land, but didn't enjoy it as much as Jukani.
South Africa is a huge country and you must plan your trip according to your preference of experiences. Some people might find these experiences a bit touristy or life endangering, but these were some of the finest experiences of our life.
Do let us know about your best experiences in life and ask us any questions regarding our South Africa Trip.