Despite not being the ideal destination for gastronomists, Berlin has witnessed a major culinary paradigm shift ever since the fall of the Wall. Fancy restaurants have popped up in almost every notable street of the city and a relatively affordable cafe has showed up somewhere in the corner to cater to those with a bit of a financial crunch. When it comes to food, there is a little something for everyone in the German capital and to that end, here is a list of its ten best eateries.
1) FACIL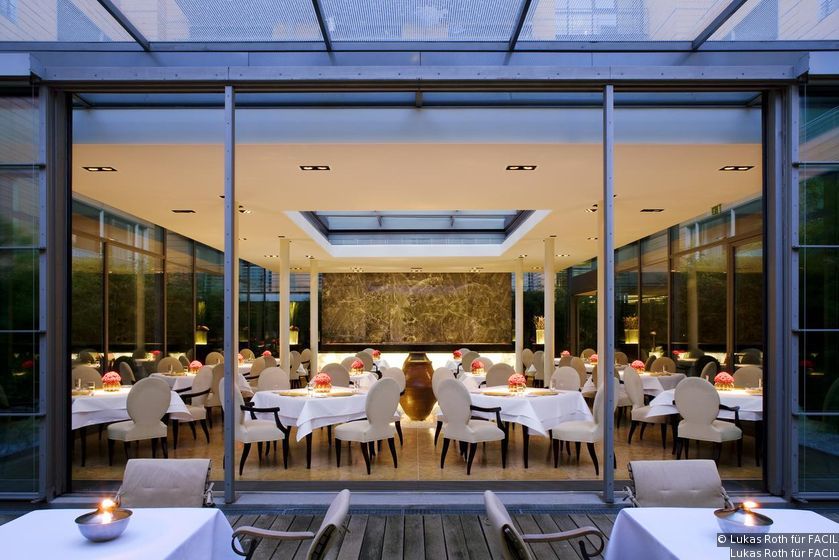 With two shining Michelin stars, FACIL is a luxurious and serene restaurant in the heart of Berlin's bustling Postdamer Street. This gourmet dining spot serves some of the best cocktails, seafood and veal in town. Make sure you go for their 8 course tasting menu because it comes paired with splendid wine and complimentary chocolate to wrap up your meal. And keeping the restaurant's claims in mind, the food is farm fresh and does melt in your mouth.

Location: Potsdamer Straße 3, 10785 Berlin.
Opening Hours: Monday to Friday: 12:00 - 15:00; 19:00 - 22:00; Closed on Saturdays and Sundays.
2) Lutter und Wegner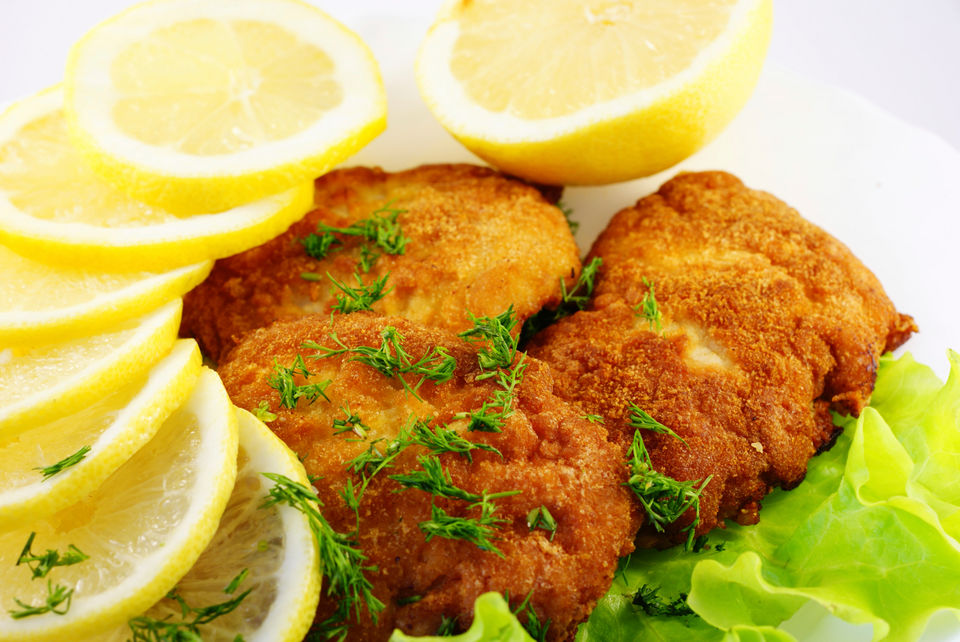 A traditional German/Austrian restaurant and perhaps the most popular in Berlin, Lutter und Wegner whips up some divine veal and chicken schnitzels along with delectable black pudding and apple strudel. The local wine is the icing on the cake. While the ambience of the establishment is cosy and homely, the presentation of the food is very much akin to five stars. With impeccable food and outstanding service, this eatery deserves every one of the many awards it has been showered with.
Location: Charlottenstraße. 56, 10117 Berlin/ Bellevuestraße 1, 10785 Berlin.
Opening Hours: Daily: 12:00 - 01:00/ Daily: 11:00 - 01:00.
3) Tim Raue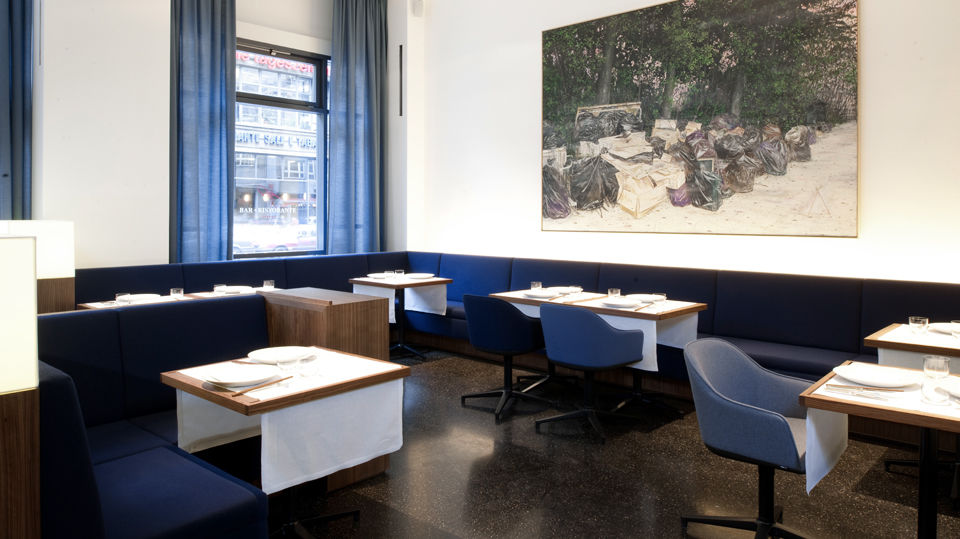 For some beautiful Southeast Asian food that comes embellished with a couple of Michelin Stars, look no further than Tim Raue, one of the most frequented lunch places in Berlin, especially for their four-course menu. Their signature dim sums, Wasabi langoustines and peking duck are otherworldly and the desserts are somewhere in between tart and luscious - a lethal combination. You can carry the chocolates that are served to you at the end of your meal.
Location: Rudi-Dutschke-Straße 26, 10969 Berlin.
Opening Hours: Tuesday: 19:00 - 22:00; Wednesday to Saturday: 12:00 - 15:00; 19:00 - 22:00; Closed on Sundays and Mondays.
4) Ristorante A Mano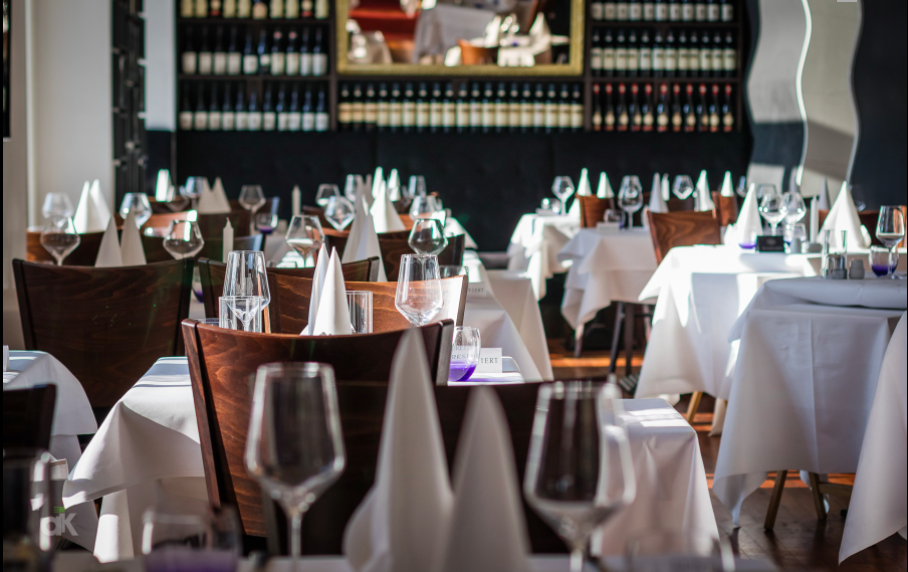 A luxurious restaurant that serves Italian and Mediterranean fare, Ristorante A Mano is like paradise for gastronomists. Opt for their pesto gnocchi, the spaghetti and meatballs, cream of potato soup and mango panna cotta for a tryst with heaven. The servers are warm and efficient and the ambience is breezy with wooden floors, pristine white linens and massive arched windows. Given the fact that a meal for two should easily come for approximately 50 Euros, A Mano is a pretty affordable dining spot in Berlin.
Location: Strausberger Platz 2, 10243 Berlin.
Opening Hours: Daily: 12:00 - 00:00.
5) The Bird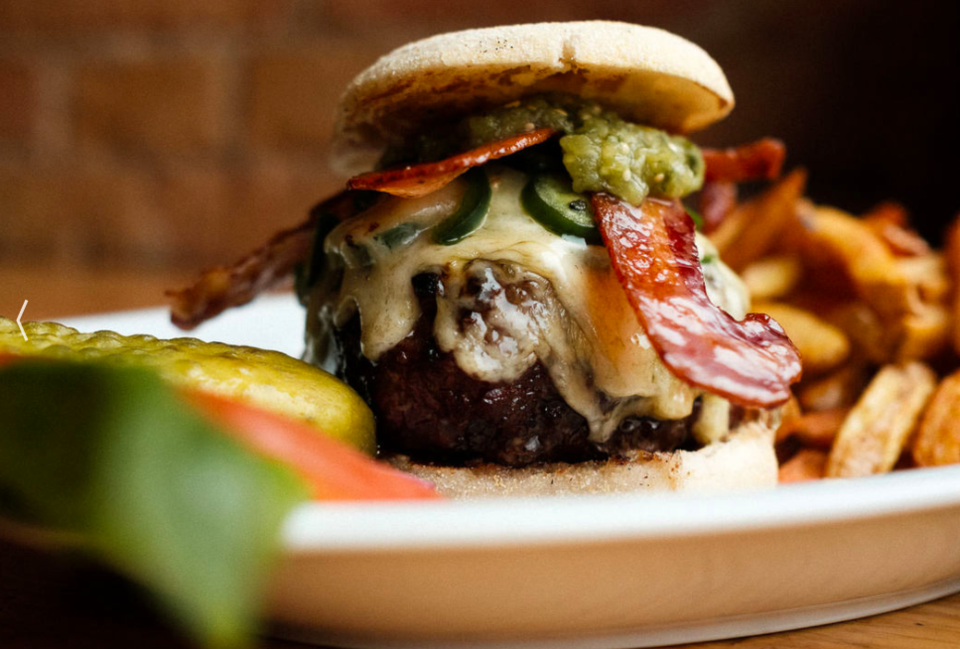 Who would have thought that one of the best restaurants in Berlin would be a typical New York-style steakhouse. The Bird is known for its juicy burgers that come with a large helping of house fries, all of which can be washed down with a huge mug of beer. Everything on your plate is freshly prepared from scratch every single day. Yet another plus: you won't have to spend more than 40 Euros on a meal for two.
Location: Am Falkplatz 5 | 10437 Berlin.
Opening Hours: Monday to Thursday: 18:00 - 00:00; Friday: 16:00 - 00:00; Saturday and Sunday: 12:00 to 00:00.
6) Flamingo Fresh Food Bar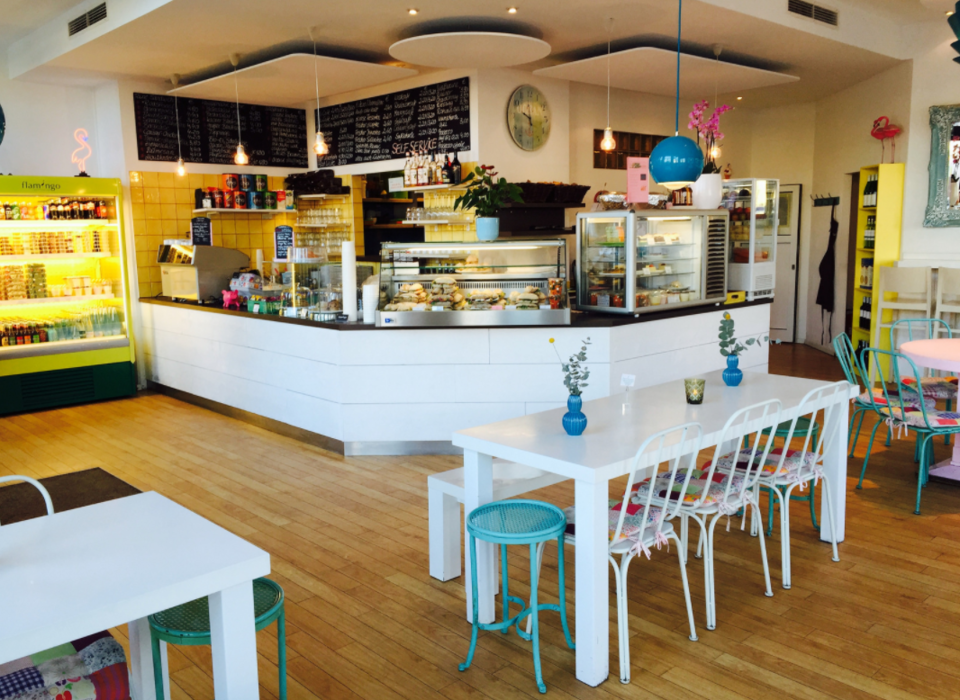 For cheap and 'fresh' food in the form of sandwiches, pastas, salads, soups, cakes and plenty of breakfast options, head straight to Flamingo Fresh Food Bar. There's also a decent selection of tea, coffee, juices and wine on their daily changing menu. Flamingo is a colourful and pleasant food joint that is very close to the Brandenburg Gate and is perfect for travellers looking for a quick bite. The servers are helpful and friendly.
Location: Neustädtische Kirchstraße 8, 10117 Berlin.
Opening Hours: Monday to Friday: 7:30 - 18:00. Closed on Saturdays and Sundays.
7) Café Einstein

Cafe Einstein is a Viennese style cafe that is associated with the best pastries and coffee in town apart from being known as the setting for an important scene from the movie Inglorious Basterds. A lavish old fashioned coffee house, Cafe Einstein also serves full meals like schnitzels, pasta and a beautiful pumpkin soup. The servers are fast and offer excellent recommendations.
Location: Kurfürstenstraße 58, 10785 Berlin.
Opening Hours: Daily: 08:00 - 00:00.
8) The Barn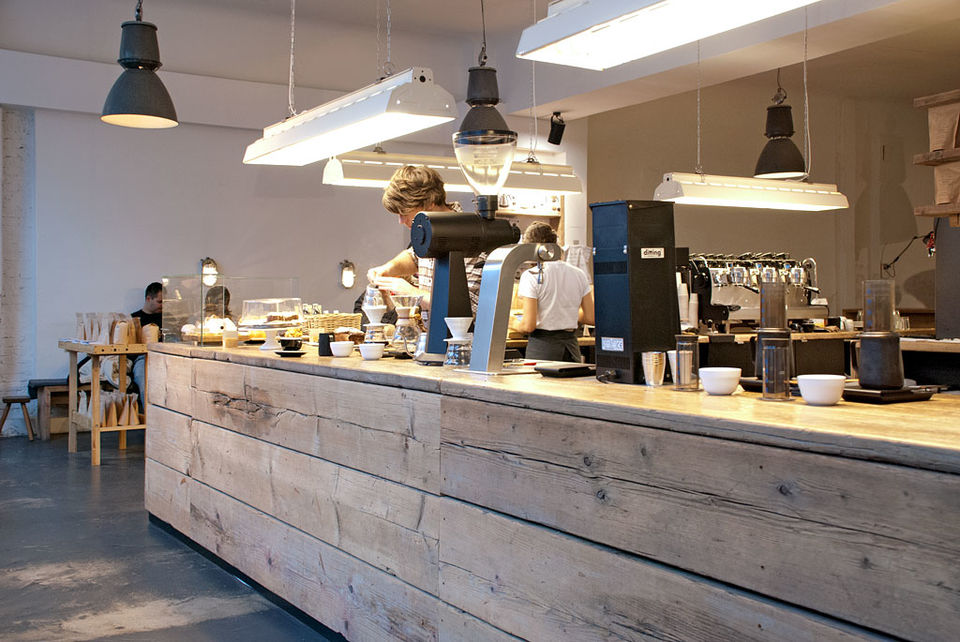 The Barn Cafe is nothing short of an institution in Berlin owing to the wide variety of freshly brewed and high quality coffee that it proudly offers. Despite having a tiny selection of food in the form of sandwiches, croissants and carrot cakes, it has innumerable takers because of its millennial-friendly ambience and helpful staff.
Trivia: Their coffee beans can be found in breweries in New York, Dubai, Vancouver, Paris and parts of Japan.
Location: Auguststraße 58, 10119 Berlin.
Opening Hours: Monday to Thursday: 08:00 - 17:00; Friday: 08:00 - 18:00; Saturday and Sunday: 10:00 - 18:00.
9) Distrikt Coffee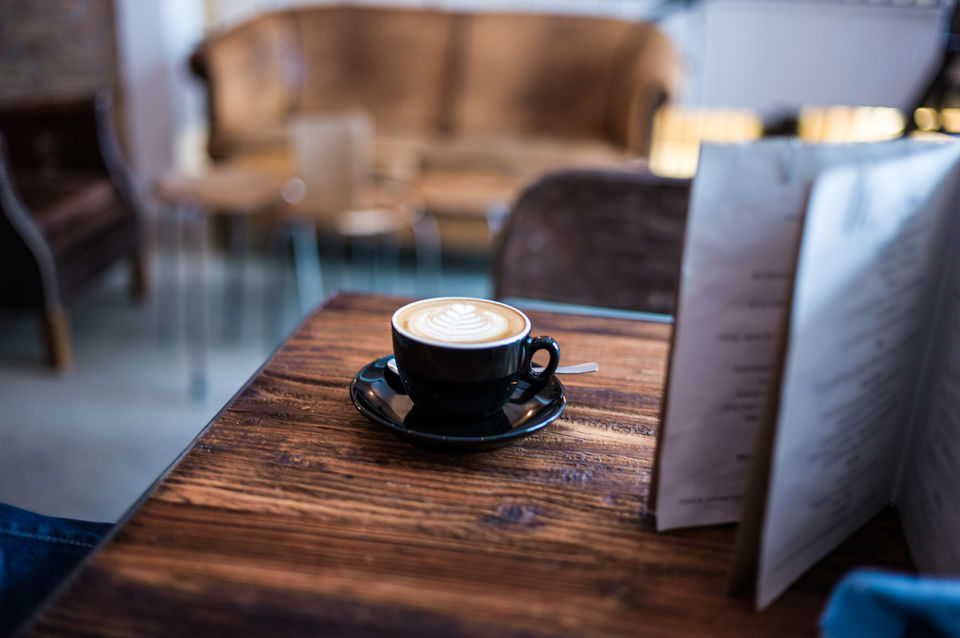 For a wholesome breakfast and a hearty cuppa in Berlin, hop over to Distrikt Coffee and you won't be disappointed. Their sandwiches, eggs and pancakes will make you crave second helpings and the free WiFi will ensure that all of your food pictures and stories go up on Instagram on time. The interiors of this place mimic the fare and exude a very hipster vibe- think wooden tables, steel chairs and brick walls. Vegans can rejoice as Distrikt has Acai bowls and smoothies up for grabs.
Location: Bergstraße 68, 10115 Berlin.
Opening Hours: Daily: 09:30 - 17:00.
10) Silo Coffee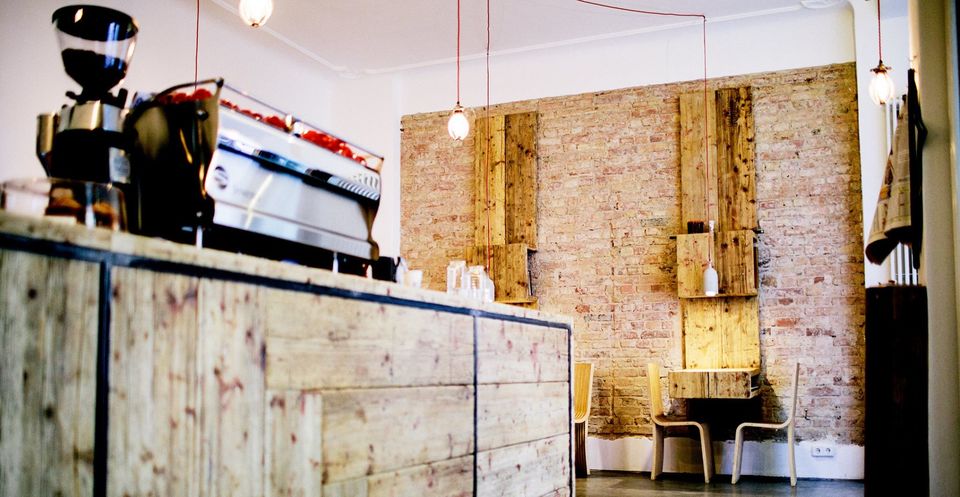 Silo Coffee is undoubtedly one of the prettiest cafes you will ever see with its wooden and brick interiors, white washed walls and bright lamps. The food looks equally pretty and tastes delicious. Notable names on the menu include poached eggs, avocado toast, hummus and the good old espresso. It is the ideal spot for a healthy brunch in Berlin and has plenty of vegan/vegetarian options.
Location: Gabriel-Max-Straße 4, 10245 Berlin.
Opening Hours: Monday to Friday: 08:30 - 17:00; Saturdays: 09:30 - 19:00; Sundays: 10:00 - 19:00.