Singapore is an ideal tourist destination as it is a city that offers everything that one expects from a holiday. This city offers comfort, luxury, great food, beautiful views, great infrastructure, adventure and entertainment. In short, there would never be a dull moment when you are in Singapore. While Singapore is known for its architecture, glamour and beauty, one of the major highlights of this place is that it is high on adventure. There are several adventurous activities that you would be able to enjoy in Singapore. Here we have presented 10 best adventure activities that one can try in Singapore.
Indoor Sky Diving
Sky diving is a true daredevilry sport where you jump from a moving plane, thousand feet high above in the sky. If you have always wanted to try this sport but could not do it as you are afraid of heights, Singapore gives you the chance to do it with iFly Singapore. iFly is an indoor sky diving place where you jump into wind tunnel and get a experience similar to actual ski diving. The wind tunnel is made of acrylic glass and is 56.5 feet tall and 16.5 feet wide. The wind conditions in the tunnel can be controlled as per the requirement and experience of the diver. The best part of indulging in diving here is you get to view the Siloso Beach and South China Sea while diving. If you do not have any experience, you do not have to worry as you would be given the necessary training before jump into the tunnel. Moreover, it is perfectly safe too.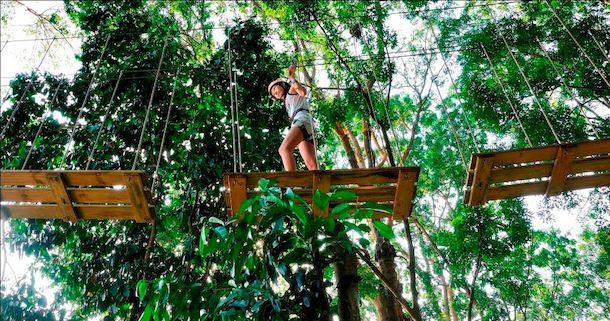 Forest Adventure
You really need not go to an actual forest to experience a forest adventure. Singapore's Forest Adventure is a theme park where you can enjoy some great adventure activities. Perfect for people of almost all ages, this theme park offer tree top courses that are fun and challenging too. You get the opportunity to climb huge trees, walk through bridges, wobby logs and trapezes and even enjoy a Tarzan swing. The different tree courses you will find here are the grand course (for adults), the kinds course (for children aged 5-10) and mini course (for those who do not qualify the height requirement for the kids course). While the Forest Adventure is thrilling it is also extremely safe too. You would be wearing safety gear while you are on the tree top. Apart from this, our instructors are stationed nearby to help you if you are stuck in any kind of difficulties.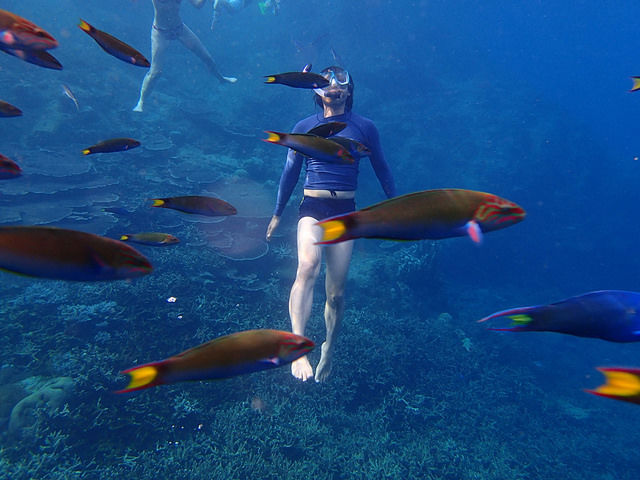 Scuba Diving
Singapore is an island and is home to some really beautiful beaches. Moreover, as it is close the coast, it is also a great place to go scuba diving. So, if you are a water sports adventurer, you would really enjoy scuba diving in Singapore. There are several scuba diving centres in Singapore. Hence, if you are a beginner or have never tried diving, you can get the required training for the same. While there are several scuba diving sites in Singapore, one of the best and the most popular diving place in this city is Palau Tioman. While the beaches of this place are extraordinary, the underwater experience in the crystal clear water, amidst the coral, will definitely blow your mind. Palau Redang is also a great place to go scuba diving as it is known to be diver's paradise. If you are planning to go to Singapore for your next vacation, do not forget to explore the coral reefs and the marine life of beautiful Singapore.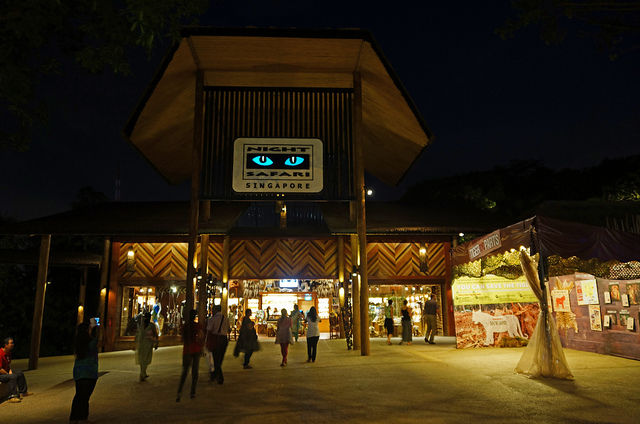 Night Safari
While most countries or cities have zoos and national parks, Singapore is probably one of the few cities where you can enjoy a night safari. Unlike traditional zoos, the Singapore zoo does not close down as the sun sets. On the other hand, you get to see the nocturnal animals in their natural settings. The national park is flooded with natural moonlight so as not to disturb the life of the animals in any way. You can choose this special safari adventure tour to have a unique experience in the city.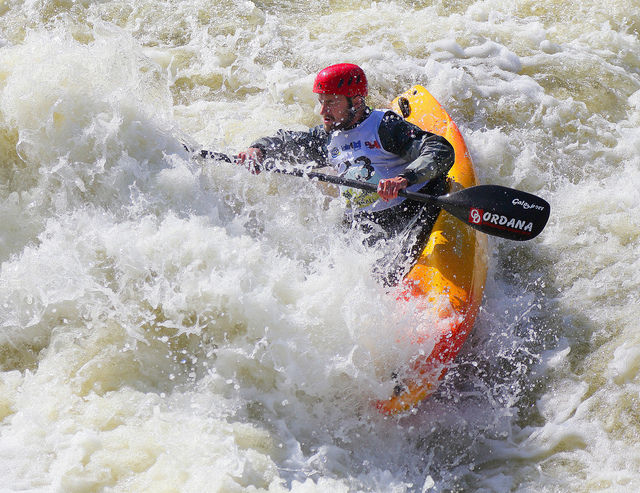 Kayaking
Singapore is not just about high rises and chic structures. Its natural side is extremely beautiful too. One of the best ways of enjoying the natural beauty of the place is by indulging in kayaking. Palau Ubin is one of the best places to go kayaking in Singapore. You will be guided by professionals and would get all the kayaking gear at the centre. Apart from enjoying the sport, you also get the chance to learn about the ecosystem and see different species of birds including kingfishers, eagles, herons, hornbills, egrets, etc. Moreover, if you are lucky, you will also get the opportunity to view dolphins and otters too. The half day kayak tour would not only be exciting but also a relaxing one.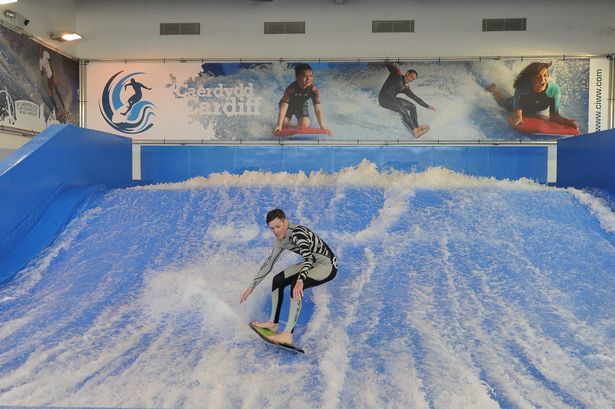 Indoor Surfing
If you want to try surfing but have never tried it, Singapore is a great place to start as here you can experience lot of indoor surfing opportunities. These places have created ideal conditions for surfing, and plus they are completely safe. The waves are monitored and can be controlled as per the proficiency of the surfer. You would be guided by professionals who are experts in the field. This activity is open for both kids and adults, and hence a perfect way of spending the day with your family.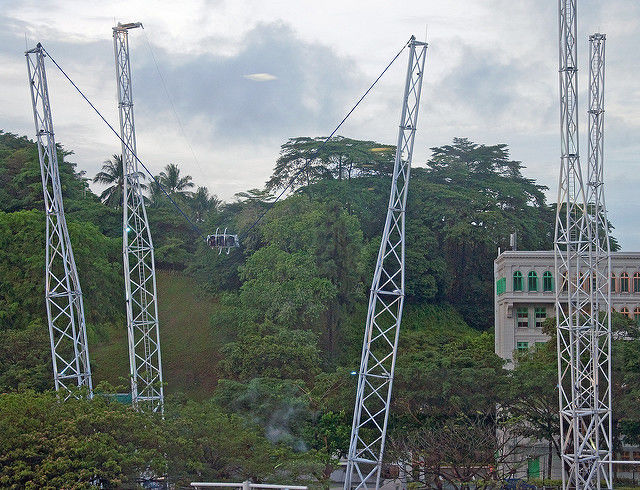 Reverse Bungee Jumping
Adventure enthusiasts may be disappointed to know that bungee jumping is officially banned in Singapore. However, there is no reason to be disappointed, really, as the city provides an amazing replacement for the same with reverse bungee jumping. Located in Clarke Quay, the reverse bungee jumping is done with the help of a G-Max reverse bungee jumping machine (an open air capsule) in which three people can be strapped at a time. The machine propels 60 meter high at the speed of 200 km/hour and sways from side to side for at least 7 times. While only people with a minimum height of 1.1 m can try this adventure sport, one must know that it is not for the faint-hearted. However, if you love the feel of the adrenaline rush, you must go for it.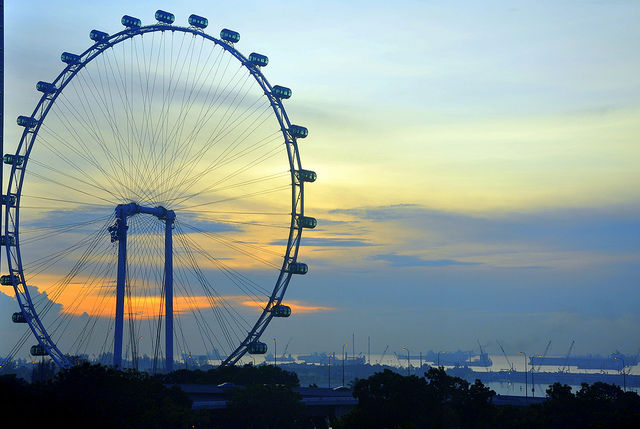 Singapore Flyer
If you love riding on the Ferris wheel, do not miss the opportunity to ride on the Singapore Flyer, which is one of the largest observation wheel in the world. It is one of the most unique ways of seeing Singapore. The Singapore Flyer has 28 capsules and each capsule can hold 28 people at a time. You can ride this 165 meters tall wheel for 30 minutes and get the chance to see an aerial view of Marina Bay area, tropical rainforest garden and many other facets of the incredible city.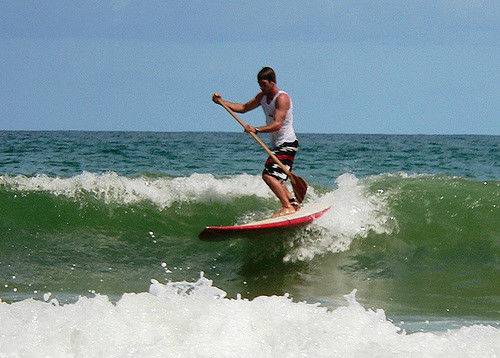 Stand-up Paddling 
Singapore is the ideal place to try stand up paddling. If you are not aware of this adventure sport or do not know how to do it, there are several schools and organizations that teach this amazing sport to tourists and locals alike. While you can go alone to learn this sport, you can take along your entire family and make it a fun family time. Moreover, if you are on a holiday in Singapore, you would be worrying about all the added calories due to the delicious Singaporean cuisine and no exercise. If so, trying out stand-up paddling is a great way of working out, shedding out those extra calories and staying fit.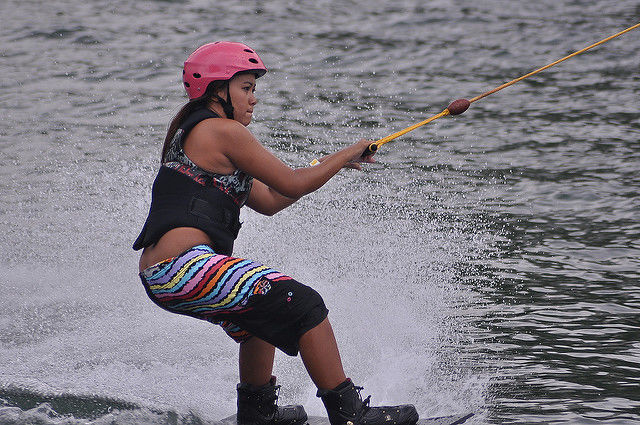 Cable Skiing
No, we are not talking about ice skiing. Cable skiing is a water activity available in East Coast Lagoon area of Singapore. Here, you are tied to an overhead cable which pulls you towards the banks of the lake at the speed of 20-58 km/hour, while the water splashes around you. While it is quite an exciting activity, it is inexpensive as compared to other water activities.
All in all, it can be said that Singapore is great for adventure lovers. Apart from the regular adventure activities, you would be able to indulge in activities that you have never have thought about. With these activities, your Singapore tour would definitely be a memorable one. Nevertheless, if you want to go to Singapore, you would probably need to get a tourist visa, depending on the country you belong to. You can visit www.singaporevisa.ae to know more about the Singapore visa