From Misty Hill sites, exquisite beaches, ancient monuments, golden desert, to one the best wildlife sanctuaries. There are a plethora of things, activities and incredibly pleasant experiences which make India a must visit destination. Tourists from all around the globe love touring India with friends, family, colleagues, or with their "special someone," but solo traveling is something which is must be experienced at least once in a lifetime as it creates a way to explore far enough and meet your soul. You get to meet new people, explore new places, discover yourself, overcome your phobias, and enjoy the real freedom of being yourself.Moreover, to help you in this here we are with the list of "Top 12 Indian Destinations for Solo Travelers".
So, pack your bags and start a journey to explore far enough and to meet your inner soul.Moreover, to help you in your goal of meeting your soul here we are with a list of Top 12 Indian Destinations for Solo Travelers to spend some quiet time with yourself.
1. The Himalayan Paradise Kasol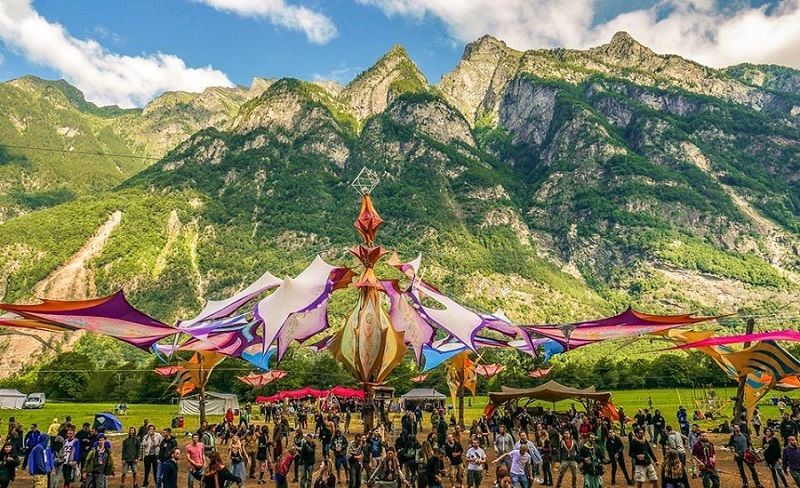 On the bank of the river, Parvati of Parvati valley in Himachal Pradesh lies this well-known hippie Paradise, Kasol. Scenic views, chilling atmosphere and far enough to escape from the hard-pressed and uncertain world.Peace starts from the Parvati valley this what Hippies around this space think.It's a well-accustomed place for mountaineers and trekkers likewise.It's a gateway to for Kheerganga trek a holy place where Lord Shiva is supposed to have meditated for 3,000 years.The best place to get Peace of Mind and enjoy the natural panorama with the sense of purity to your soul by the refreshing atmosphere of the region.Even a single visit to place can change the complete way of your thinking that's how much inspiring is this place this is why Kasol is on 1st position for Top 12 Indian Destinations for Solo Travelers. If you are not here yet, then I must say you are missing the true spirit of natural peace and beauty.
[ Click here for Kasol Holiday Packages ]
2. Queen of the Hills Shimla

Shimla is the ideal getaway if you need to spend some time alone in the Himalayas. It is a fantastic Himalayan Hill destination with engaging locations, Hill Resorts, and markets that can make your trip refreshing and help you celebrate every moment of your journey. So, if you are traveling to Shimla solely, incite wandering along the Mall road, experience the best architecture with the mix of Indian - British artistic touch.People around this place are amiable, and destinations are scenic with a real sense of peace.
[ Click here for Shimla Holiday Packages ]
3. Adventures Manali Valley

Manali can provide you the absolute most memorable experience that you can remember for many years to come as you can have your own eat, pray, and love journey in Manali, which is a retreat for a solo explorer. Manali tour packages are very sought after, particularly in the summertime due to their incredible scenic beauty and cold Himalayan weather. Moreover, Traveling Manali might be the greatest possible alternate to be in full pleasure, ecstasy, tranquility, and comfort.
[ Click here for Manali Holiday Packages ]
4. Leh-Srinagar Highway
For adventuresome mount-biking, you can explore Leh-Srinagar highway, which is India's most famous tourist destination in the present day. It surrounds the most scenic panoramas and gives a breathtaking thrill exposure to the bike riders who want to travel to a peaceful place and spend some time alone. Leh-Srinagar is a perfect escape for all the backpackers and Hippies as it gives them a much-needed boost. All you need for an inspiring trip is a backpack, a bike, and a camera and you are set to explore the one of the most adventures highway of Leh and Srinagar all on your own.
[ Click here for Leh Ladakh Holiday Packages ]
5. River rafting in Rishikesh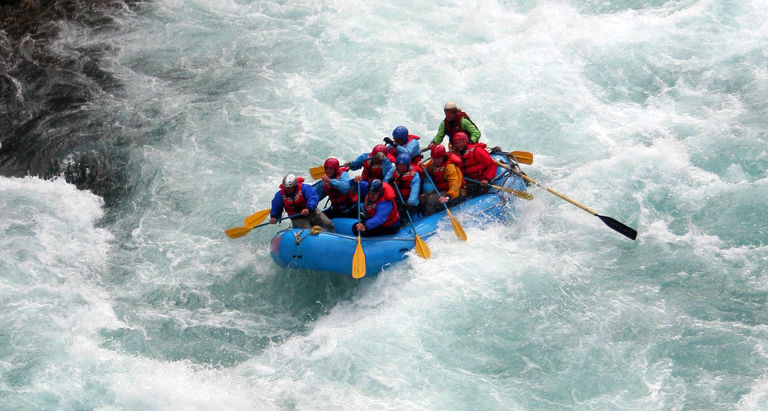 Rishikesh is one of the most remarkable adventure camping destinations in India, which first came to fame when the famous band Beatles visited here in Maharishi Mahesh Yogi's Ashram. It is the excellent getaway for solo tourists who are interested in adventure sports activities like river rafting, cliff diving, bungee jumping, trekking, kayaking, rock climbing and a lot more to explore. Rishikesh is also known as the best destination to practice meditation, yoga, Ayurvedic Spa, and other traditions of Hinduism.
[ Click here for Rishikesh Rafting Packages ]
Also Read: Top 12 Indian destinations to explore from January till December.
6. Elegant Tawang Monastery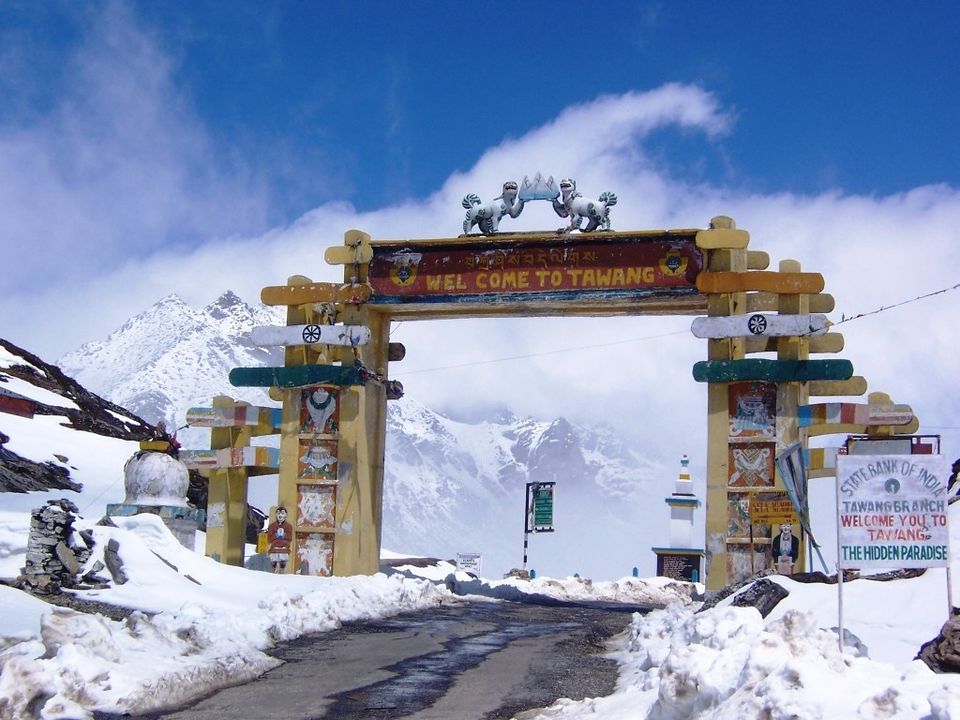 The elegant Tawang Monastery is surrounded by snow-capped mountains and quiet streams and lakes in the Indian North-Eastern Himalayan region of Arunachal Pradesh. It is one of the biggest and most beautiful monasteries in India that attract backpackers, hippies and solo travelers from all over the globe and offers various trekking and camping possibilities. One can experience inner peace and get a chance to rediscover himself at this peaceful destination, which offers a distinct culture of the Monpa people.
[ Click here for Tawang Tour Packages]
7. Khajuraho Group of Monuments
The temples of Khajuraho are on the list of UNESCO World Heritage Sites in India and is known to be a prominent place to connect with our great history, architecture, culture, and tradition. The temple of Khajuraho reflects the rich historical culture of Chandella rule through their beautiful sculptures architectural splendor and displays the creative masterpieces of the period. The peaceful temples of Khajuraho and its sculptural grace are something you should see at least once in your life. Out here, you can find inner calm in the stillness of the temple and acknowledge the great work of art by our ancestors.

[ Click here for Khajuraho Temple Tour Packages]
Also Read - India Yoga & Meditation Tours – Gift of India to the world
8. Beaches of Goa

Goa a tiny emerald land on the west coast of India is famous for its pristine beaches. Swaying palms, white sands, also sparkling waters: the three essential elements that attract 4 Million visitors annually to Goa's balmy shores are plentiful in this tiny, glorious slice of India hugging the country's western coastline and bounded by the Arabian Sea. A prime honeymoon destination, where couples let go and enjoy themselves.
[ Click here for Goa Holiday Packages]
9. City which never sleeps Mumbai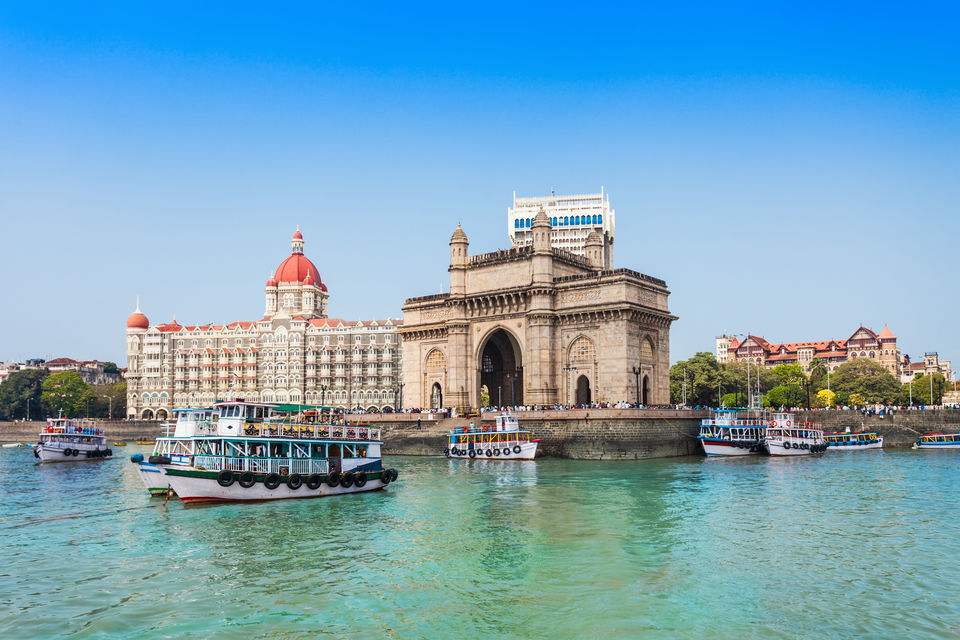 The "City which never sleeps"-Mumbai has many charms in and around. It has big fashion houses, Bollywood, theatres, nightclubs, stock exchange, famous religious temples, beaches, heritage sites, and much more to explore in this city of dreams. You can never feel lonely or bored in this town as there are many classy restaurants, cafes, shopping Mall, and art galleries too to make your journey memorable.

[ Click here for Mumbai Holiday Packages]
10. Backwaters of Alleppey
Alleppey recalls us of magnificent backwaters, exotic beaches, picturesque canals, and stunning lakes. It is one of India's leading romantic destination, visited by infinite of honeymoon couples each year, but this doesn't mean it less engaging for solo travelers. The backwater cruise in the houseboat, dance exhibits, music festivals, food, and retreats offering variations of Spa and, make Alleppey one of the most explored holiday destinations for solo travelers.
[ Click here for Alleppey Holiday Packages]
11. City of Lakes - Udaipur

'The most diversified and most romantic spot on the continent of India' was how the first annalist and champion of Rajput culture, Col. James Tod, famously described Udaipur in 1817. Parts of the fabled lake city have altered beyond recognition since Tod's day, but the castles where he did so richly think by the Maharana of Mewar continue to entrance everyone who sets eyes on them. Framed by a distant backdrop of rolling desert hills, they rise from the waters of Lake Pichola like some exquisite orientalist fantasy.
[ Click here for Udaipur Holiday Packages]
12. Darjeeling - Eastern Himalayas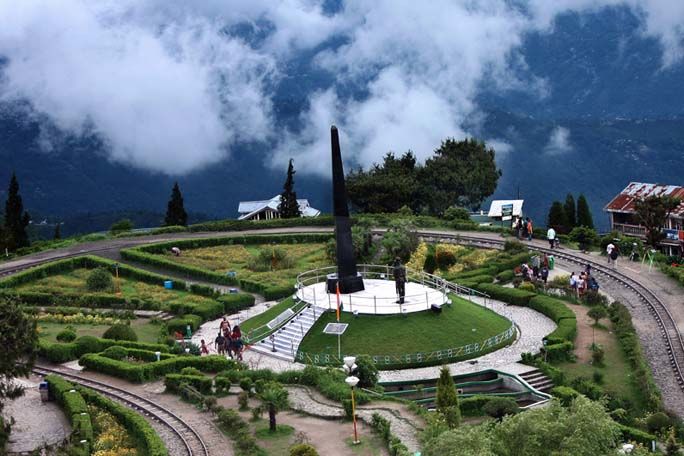 Darjeeling is a lovely city surrounded by circling hills of the Eastern Himalayas, tea gardens, lakes, and Kanchenjunga mountain range. It produces the most famous tea in the world and also hosts some of India's most celebrated resorts. For a solo explorer, this place is no less than a paradise just take an escape with your camera, start walking on the roads of this great hill station, which is located at the height of 2134 meters higher than the sea level, and capture some of the panoramic scenes of Darjeeling city. At last the sunset and sunrise of this spectacular town is a just mind blowing experience.
[ Click here for Darjeeling Holiday Packages]
With so many amazing Destinations that offer a great atmosphere, great companionship, and convenient accommodation options, the travelers from all around the globe visit here to explore this incredible India all on their own. So, pack your bag, take a train or flight, experience the adrenaline rush, and do something exciting. After all, it's your solo journey, and you are free to do whatever you want.
So finally our list of Top 12 Indian Destinations for Solo Travelers ends here. Hope it will help you to explore far enough and to satisfy your wanderlust.
-----------------------------------------------------------------------------------------------
Note - If you are planning your trip to India then you can book best of our India Holiday, Vacations, and Tour Packages here at Acchajee Travels . Along with this, you can also book cheap flight tickets and Best hotels regardless of the fact that you are at any location of the world as we at "Acchajee travels" gives you the facility to book cheap flight tickets and hotel anywhere in the world.
-----------------------------------------------------------------------------------------------