Most of the locations in New Zealand are not too far from the Ocean. Volcanoes, beaches, geysers, mountains and forests are all at reasonable distances. Such abundance of nature in the country makes it an inexpensive destination to explore if you plan accordingly. Finding cheapest air tickets may be a tedious task, but it is not impossible. This will help you cut down on your budget while booking your holiday package to New Zealand. To help you further, here's a list of top 15 things to do in New Zealand for free.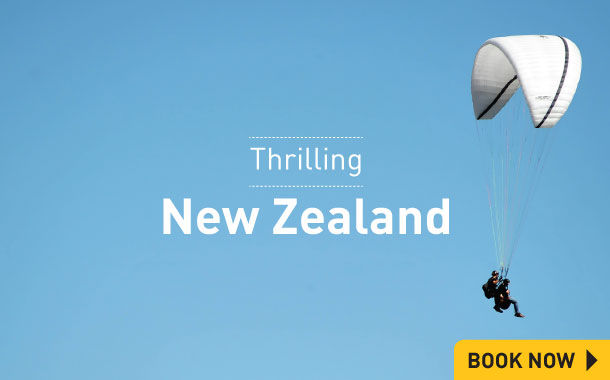 1. Visit the Auckland Art Gallery and take a look at some of the most beautiful art pieces of the country while getting to know a bit about the history of New Zealand.
2. Hike to the top of Mt. Eden which is an active volcano in Auckland and view some beautiful landscapes on your way.
3. Go to the historic site of Waitangi Treaty Grounds in Paihia, Bay of Islands and discover the rich kiwi history from a close distance.
4. Explore the bubbling mud pools of Rotorua in Kuirau Park. The place smells like eggs butt a mud bath her can do your body a world of good.
5. Abandoned gold mining caves overlooking the Karangahake Gorge Historic Walkway are located west of Auckland. You might just discover something new if you have a keen eye.
6. Get to the top of Mt. Victoria to enjoy a complete view of Wellington. Apart from a stunning view of Wellington, you may feast your eyes with some outstanding views on other sides of the mountain.
7. Visit 'Te Papa' which is New Zealand's most renowned museum and contains some important pieces of the Kiwi history. The museum is located in Wellington.
8. Go sand-boarding in the dunes of Cape Reinga in Northland. This can be done without spending a penny and is a lot of fun.
9. Coromandel's hot water beach is great during summers and is located west of Auckland. The beach has clear blue water which is great for swimming.
10. You wouldn't need to pay tones of money at a hotel spa. Just head on to the hot thermal springs at Taupo's Natural Spa Park.
11. Make your way up the world's steepest street in Dunedin. It may be a difficult task but it's surely an adventure and an achievement.
12. Go hiking to the peak of Mt. Cook, which is New Zealand's tallest mountain. This also happens to be one of the best hiking trails in the country.
13. Go for dolphin and seal watching in Kaikoura. Watching the dolphins plunge into the water and looking at the gigantic seals performing their daily routines is quite an experience.
14. Visit RE-Start Mall in Christchurch, which is a mall made up of scrap shipping tins which were brought in post the Christchurch Earthquake. You may be left wondering how this feat was achieved.
15. Don't miss the one of a kind black pebble beach in Kaikoura as you will not see another beach like this in the entire world. The beach is full of black pebbles which are unique only to this beach and give the beach an interesting look.