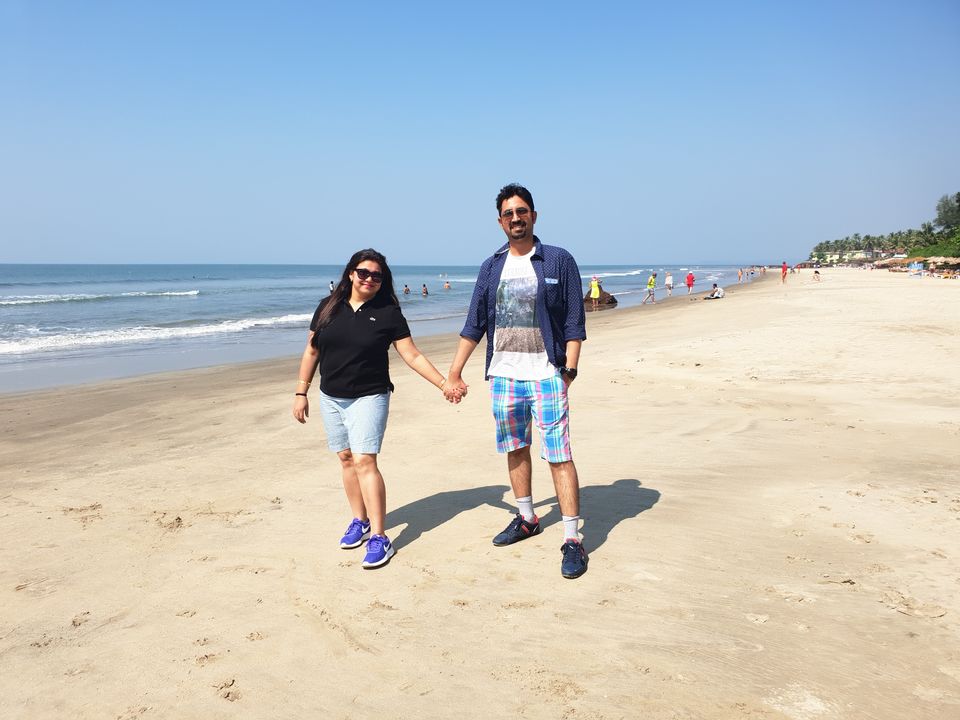 "My Dream is to have a house on the beach , even just a little shack somewhere so I can wake up , have coffee , look at the Dolphins , be quiet & breathe the fresh air"
– Christina Applegate
Goa & Beaches aren't two different words anymore for whenever you utter or listen someone say 'Goa', the very next moment you visualize yourself enjoying on a wonderful beach with a drink of your choice besides you .
And standing true to the hype , Goa does has got some truly beautiful beaches however , sometimes abundance of good things becomes a problem too.For instance , if you are on a standard 3 or 4 day Goa Vacations, then the idea of covering each & every beach isn't that great since it then becomes more of a target to achieve, thereby taking away the fun element .
Hence it becomes all more important to single out some relatively lesser known but must visit Goa beaches beforehand .Here's my experience about two such picks :
Having visited Goa earlier too , this time we were pretty much clear that this trip won't be about tick marking the maximum number of tourist destinations that we would be covering. No, rather we planned to shortlist least number of spots to visit and then just enjoy hanging there .
And hence , for beaches too, the list was restricted to very few. No more Baga or Calangute or Anjuna or Miramar per say . And among the listed few also , We found that  two beaches certainly stand out if you are really looking forward to visit Clean, Clam , Neat , Serene & Beautiful ones .Read the complete  details including Location , Travel Tips, Clicks & Live Videos from both the beaches here :
All about Two of the Cleanest & undoubtedly among the Best Beaches of Goa !
.................................
I hope you found the above article useful & informative. You may love to read similar informative & personal experience based Europe Travel Blogs here :
An Incredible Journey through Europe !!
Namaste & Take care till my next post .