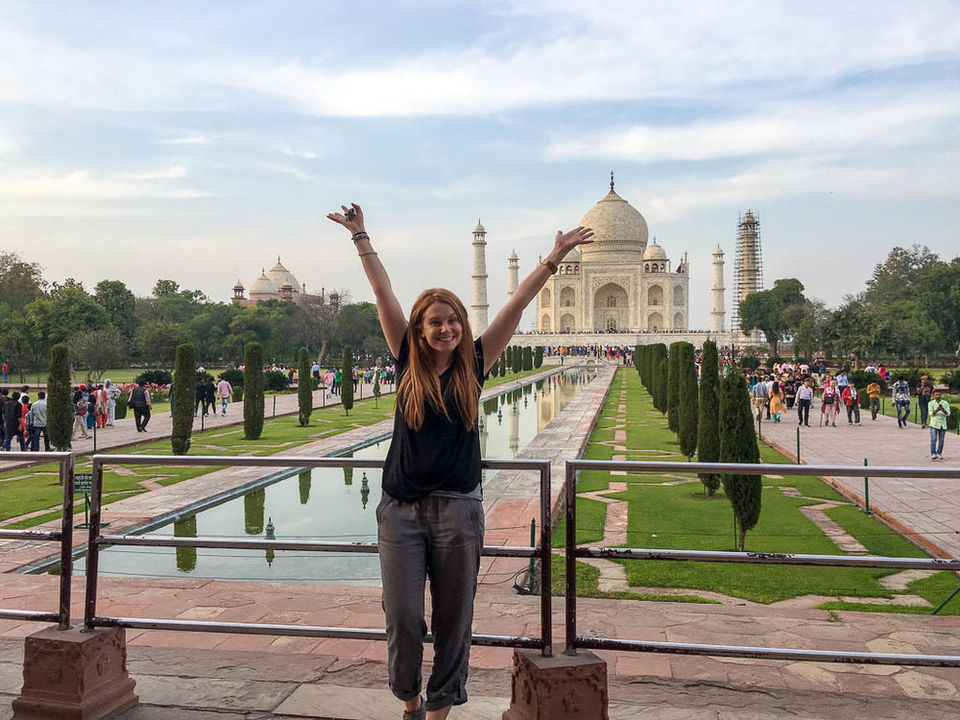 The land that hosts one of the wonders of the world – Agra has a lot to offer to an avid traveler.
It is also a place that has many historical monuments that will mesmerize us and force us to think of all the intricate carvings and designs that were created so many years ago. From the obvious Taj Mahal to Fatehpur Sikri and much more this place has to offer, making same day Agra tour a clear possibility.
The expertise with which all our ancestors got these magnificent structures made, with the precision and lasting strength is definitely something to be in awe of. The top four places that you must visit when in Agra are:
Taj Mahal
Situated on the banks of the river Yamuna this magnificent structure made of ivory white marble is the shining star of India that attracts lakhs of travelers year after year. Built by the Mughal emperor Shah Jahan in the year 1643 this beautiful structure still charms all the eager wanderers with its beauty and magnificence. Designated as the UNESCO World Heritage Site Taj Mahal is a must visit place if you are in or around Agra. You can easily do a same day Taj Mahal tour by car.

Buland Darwaza, Fatehpur Sikri
The highest gateway in the world, Buland Darwaza translates into 'Gate of Magnificence'. An architectural marvel made of red and buff sandstone beautifully embellished with white and black marble. A symmetrical structure topped with elevated, dome-shaped pavilions. The 15- storey high gateway serves as the entrance to the south side of the city of Fatehpur Sikri. The Persian inscriptions marking King Akbar's victory over Gujrat are sure to take your breath away.
If you plan on making a same day Agra tour then this place needs to be on the list of places to visit!
Agra Fort
Another gem stone of India, the Agra Fort which served as the residence of the many emperors of Mughal dynasty until the capital was changed from Agra to Delhi. It is adorned by beautifying Persian carving across the walls and ceiling is bejeweled with mirror work, also known as Sheesh Mahal. Just a simple candle light at the Sheesh Mahal produces eye-catching and mesmerizing effects. No doubt this place makes for a visit.
Guru Ka Taal
A very important pilgrimage place for the Sikhs, Guru ka taal was built in memory of the ninthGuru Shri Guru Teg Bahadur Ji. Originally it was built as a reservoir to store rainwater for the dry seasons. Guru Teg Bahadur is said to have agreed to voluntary arrest here. Therefore in his honor, Guru Ka Taal was built in 1970's. Though only eight towers could survive the test oftime, they adorn the structure along with the elaborate stone carvings.
Agra has lots to offer to a traveler, even to those who have chosen to travel many places in theshortest time period with same day Taj Mahal tour by train. If you are in or around Delhi, Agra is a must visit place for sure and it will truly leave you wanting to come back again.