Ski resorts around Geneva are the best choice if you are planning for a remarkable ski holiday. Every winter, hundreds of skiers take advantage of the popular destinations that are scattered on the French-Swiss border. From here, skiers can access some of the best ski resorts around Geneva, only a short transfer distance from the Geneva airport. This makes it the perfect destination for anyone planning a ski weekend, short ski break or even a longer ski holiday.
You can fly direct from most major airports in Europe, including the UK and the US. Once you arrive, there are several companies that provide ski transfer from Geneva. They will transfer you and your ski equipment including your entire luggage to the ski resort of your choice or your accommodation.
Here are some ski resorts near Geneva for your remarkable Ski holiday.
1. The Champion - Chamonix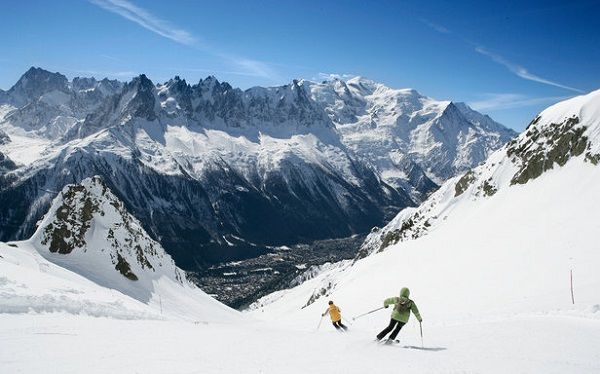 Chamonix is a lively large Swiss town that provides a rather challenging skiing. About an hour's drive from Geneva Airport, Chamonix is located in the shadows of the 4,808m Mont Blanc. Chamonix is more than just a ski resort, it is more of an all year round valley town with a huge summer tourist trade and remarkable winter skiing.
Chamonix boasts a good number of shops and bars, as well as a casino and a train station. Because this area is more of a town rather than a ski lodge, access to the skiing slopes is a little bit awkward. The main lifts are at Argentiere and Les Praz. The pistes above Argentiere are ideal for advanced skiers while the areas of Le Tour and Les Houches offer ideal skiing for beginners and intermediate skiers.
2. Creative S;opes at - Courmayeur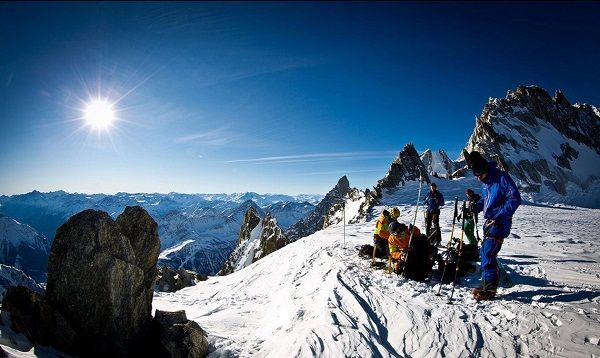 Courmayeur is a quaint Italian resort with some great hotels and accommodations lying in the Italian Aosta Valley to the south of the Mont Blanc Tunnel. The ski area although not very big, is just large enough for a memorable short visit. It is ideal for beginners and intermediate skiers although there is a piste route that experienced skiers will enjoy.
The Courmayeur is famous for the Monte Bianco cable car that offers stunning views of peaks such as Monte Rosa and Matterhorn. You will also have access to the Saussurea Alpine Botanical Garden with its high altitude plants and spectacular alpine pasture.
From Geneva to Courmayeur is about one and a half hours but the scenery and atmosphere more than make up for the extra transfer time. You will find a good selection of bars, restaurants and après-ski clubs on the main pedestrian street of the Via Roma.
3. Marvellous -  Megeve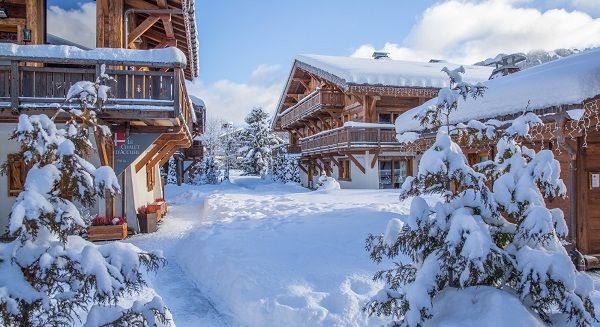 About an hour from Geneva, Megève in the southeastern part of France offers snow parks, downhill runs and cross country trails.
Megeve is best known for its 400km Evasion Mont Blanc pistes spread out across several resorts. Very popular with skiers and non skiers alive, Megeve has a vibrant center with a friendly après scene and ski clubs. Megeve is best suited to intermediate and expert skiers looking to enjoy a remarkable cruise. Megeve has an undeniable charm although it comes with a bit of a price tag. If you are looking for a romantic ski getaway, there is no better place to be than the Megeve resorts.
Megeve features a lot of luxury hotels and a really extraordinary collection of Michelin starred restaurants and beautiful shops lining the quaint streets of the resort.
4. Morzine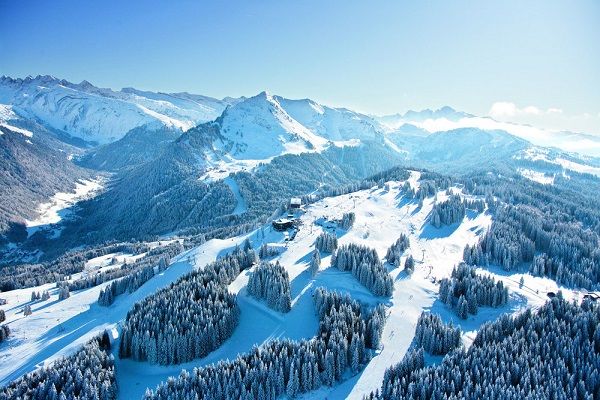 Morzine is about an hour drive from Geneva airport and boasts a wide range of affordable hotels and luxury chalets ideal for a short term skiing holiday. Morzine gives access to the world's largest ski area, 'Portes de Soleil' which has an exciting après ski scene as well as plenty of restaurants and bars.
Between January and March is the best time to visit Morzine in order to ensure the ideal skiing conditions.
Morzine is ideal for beginners, intermediates and experienced skiers and will also appeal to the non skiing crowd and families (Morzine was awarded the Famille Plus label and the Top of the French Alps label - TOTFA) because of its low altitude and alpine pasture which is rather spectacular during the summer.
The above are just four of the resorts near Geneva that is ideal for a ski weekend or a short ski holiday. Whatever your plans are, you are sure of a memorable experience at any of these resorts.