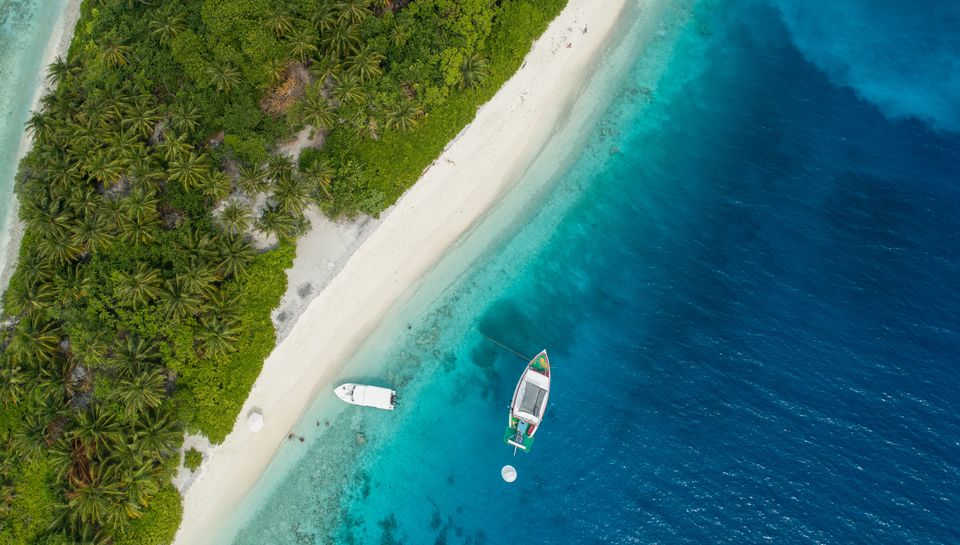 Spanning across over 100,000 square miles of stunning blue sea, the Bahamas is a collection of islands to the east of Florida, United States, and north of Cuba. With its award-winning beaches, private coves, diverse wildlife and well preserved historical sites, the Bahama's 16 main islands are the perfect destination for all types of travellers and holidaymakers.
It has a hot tropical climate with average temperatures of 30c to 32c during the summer months. The sea is warm all year round making it ideal for swimming and enjoying water sports.
Whether you like to be out at sea or having fun on dry land, there are an enormous range of activities to keep you entertained during your time in the Bahamas. Here are just five of the top recommended things to try while exploring these beautiful islands:
Go out on a boat
Going out on a boat will give you the opportunity to travel between islands and explore multiple destinations in a single day, which is particularly helpful if you are only staying for a short vacation. Join a guided tour or if you are experienced at sea, you can use Borrow A Boat to find a vessel for yourself.

There are plenty of options for a Bahamas Yacht charter, whether you are looking for a fully staffed luxury super yacht or a simple monohull sailing yacht, whatever vessel you take out to sea you are guaranteed beautiful views and the chance to see diverse marine life.
If joining a boat tour it will most likely include lunch, snacks and drinks and stop-offs at some of the hidden gems on the different islands that you might not be able to easily access from land.
Visit the Forts of Nassau
The Bahamas has a long history of invasions, beginning in 1492 with the arrival of Christopher Columbus. Sometime in the 18th century the islands became a haven for pirates, with the legendary pirate Blackbeard having been known to frequent the country.
In the capital city of Nassau the forts that were used to defend the lands still stand tall, these include Fort Montagu, Fort Fincastle and Fort Charlotte. Fort Charlotte is the largest of the three and was built by Lord Dunmore in 1789, it has an impressive moat, a drawbridge and some dark, dingy dungeons too.
Guided tours are now offered around the grounds and give an in depth insight into the invasions that took place in previous eras. By trekking uphill to see each of these forts you will see some really spectacular views and be able to take many Instagram worthy photographs.
Snuba diving
Snuba diving is a combination of snorkelling and scuba diving, it allows for more sea exploration than snorkelling but requires less equipment and training than the full scuba session. The Bahamas is one of the locations in the world to try this activity.
Snuba is offered at the Sandals Royal Bahamian, but there are other local operators that will take you out for a session.
Rather than having an oxygen attached to your back like you would scuba diving, your group will go out with a Snuba raft that floats holding two oxygen cylinders. Each diver has an air hose with regulator and a weight belt to help them to swim below the surface.
Without the weight of a tank, the experience is more relaxing and is open to younger participants than is generally allowed with scuba diving. Look out for the island's colourful marine life, you may even spot Barracuda, Spotted Dolphins, Lionfish or some Starfish.
Atlantis Paradise Island Water Park
The aquaventure park is great for kids and adults alike. Set across 141 acres, the playground features twenty million gallons of water with waterslides, rolling rapids, wave machines and a children's play fort.
There are also a number of differently sized swimming pools for those who would prefer a calm swim. For a more luxurious experience you can book an Aquaventure cabana, where you can relax with food, drinks and even a nice cooling fan.
Just don't forget your sandals or flip flops as the play area floor can get extremely hot in the Caribbean sunshine.
Shop at Port Lucaya Marketplace
Lastly, no trip to the Bahamas is complete without a spot of souvenir shopping at the Port Lucaya Marketplace, which is located in the city of Freeport. The marketplace is an open air facility with at least 40 store fronts and is walking distance from the local beaches.
Lucaya's boutique stores sell everything from designer jewellery and watches to perfumes and leather handbags. If stopping for a bite to eat then there are 11 restaurants to choose from and a diverse range of cuisine on offer.
The area comes alive again at night time, with 7 bars serving drinks and live Bahamian music and bongo drums played out on the street in the evenings.