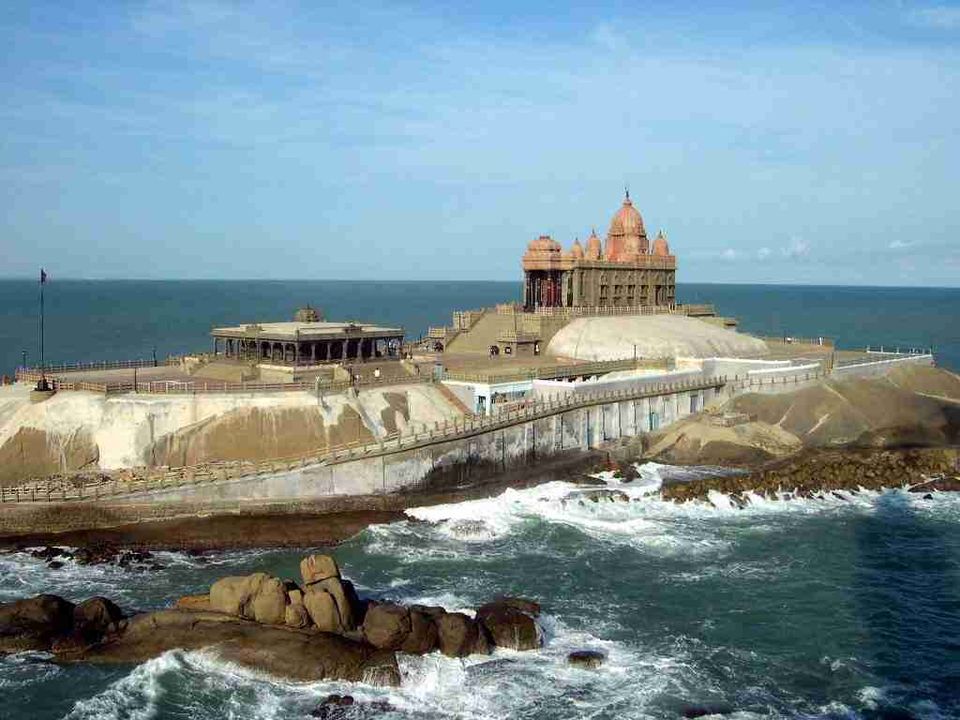 If you are one of those people living in the busy cities of the north, jostling with the scorching sun, and yearning for a beach vacation, you have come to just the right place. We understand how important it is today to take out time for some vacations from our busy routines. And as much as we would want to, not everyone can afford to have a vacation in places like Bali, Maldives, Thailand, and Singapore etc, which are the ideal spots for a beach vacation. India is a peninsular country, and has ample options of beaches you can explore.
These might not be as good as what you can find abroad, as clear water beaches are a rarity in India, but we have a perfect substitute for it which can be experienced not very far; in the southern belt of India. With pre booking your cheap flight tickets, you can reach southern states to have a perfect beach vacation. In States like Kerala, Karnataka, Tamil Nadu, you will find plenty of beaches, where you can go to, for basking in the sun. These places might not be as exciting as Goa beaches, but are perfect for a quite holiday, that can be had in a low budget as well.
Given below is a lot of top 5 beaches of South India you should visit, for a perfect beach holiday in a low budget.
1. Radhanagar Beach (Andaman Nicobar Islands) – These tiny islands are the very few places in India where you can experience clear water beaches. Apart from visiting the beautiful beaches on this group of islands, you can also get to experience water sports like scuba diving and snorkeling over here. With cheap flight tickets to Andaman and Nicobar islands, this has become the most preferred tourist spot among Indians. A large group of people today choose to visit southern states or island places to enjoy a family vacation, as it not only gives them a totally different experience, but also provides great locations in affordable prices.

2. Yerada Beach, Vishakhapatnam (Andhra Pradesh) – Apart from the states located in the southern most part of India, the ones with links to Bay of Bengal, also have a few very beautiful beaches. Yerada beach in Andhra Pradesh is a few of the clean and calm beaches you can find in the state. This is not the one that is popular for parties or adventure sports, but the one which is visited for natural beauty and serenity. So if you want to go someplace where you can hear the sound of the waves and not to be disturbed, book cheap flight tickets now, and fly down for the perfect beach vacation.
3. Muzhappilangad Beach, Kunnur (Kerala) –This is a drive in beach, and the only one of its kind all over Asia! You will nowhere find a drive in beach in Asia apart from this one in Kerala. April is considered as the best time to visit this beach, as this is when the locals organize a festival here which involves multiple events like car stunts and other competitions which are loved by enthusiasts from all across the country. This beach provides you with a 4KM drive from Thalassery to Kannur, parallel to the NH 17. If you too want to experience the drive in on the beach, along with witnessing multiple other activities, book cheap flight tickets now and fly down to where the beach awaits you
4. Mahe Beach, Pondicherry – This French colony is home to a few of the most beautiful beaches of the south. Here you can find your lost peace and tranquility, as this is one of those quite beaches which is known for the sound of the wave, shades of the trees and the all other truly beautiful things. This should be your choice for a beach vacation if you are looking for nothing but serenity. This beach is only 22 KM from Kunnur, so even if you are not in Pondicherry, but somewhere in South, reaching here should not be a challenge. However, for those in the north, east or west, all you need is cheap flight tickets and you can then have a great time over here.
5. Covelong Beach, Chennai (Tamil Nadu) – If you are the one who prefers going to beaches which are bustling with activity and are not very quiet, then this popular Chennai beach will certainly impress you. This is a common spot for tourists as well as locals. The beach begins to get lively as evenings come in. This also offers you with exciting water sport options like swimming, and surfing. Watching sunset from here is also something people love to do; here you can also spot fishermen collecting fishes in the net. Book cheap flight tickets now to get great deals.
Conclusion - In south India you can visit multiple states bordering the sea, therefore there are practically hundreds of beaches for you to visit apart from the ones mentioned above. States like Andhra Pradesh, Kerala, Karnataka, and Tamil Nadu can provide you multiple beaches. You will first have to decide on what kind of beaches are you wanting to visit - the calm and quite ones, or the exciting and adventurous one. In Places like Pondicherry, you will not spot very exciting beaches; here you should go for peace and natural beauty.
Beaches that are located in popular locations should be your choice for an adventurous beach vacation. To visit southern states you should book tickets in advance to get cheap flight tickets. Beaches like Mahabalipuram Beach, which is a UNESCO site, or Kanyakumari Beach, and other beaches, which have not been included in this list are also great places to visit for a beach vacation. As we said, you first need to decide on what kind of experience are you looking forward to. That is what will be the key factor in determining the places you visit. The list of options is very long, and confusing, so first you make up your mind. Our rankings are there for your reference.