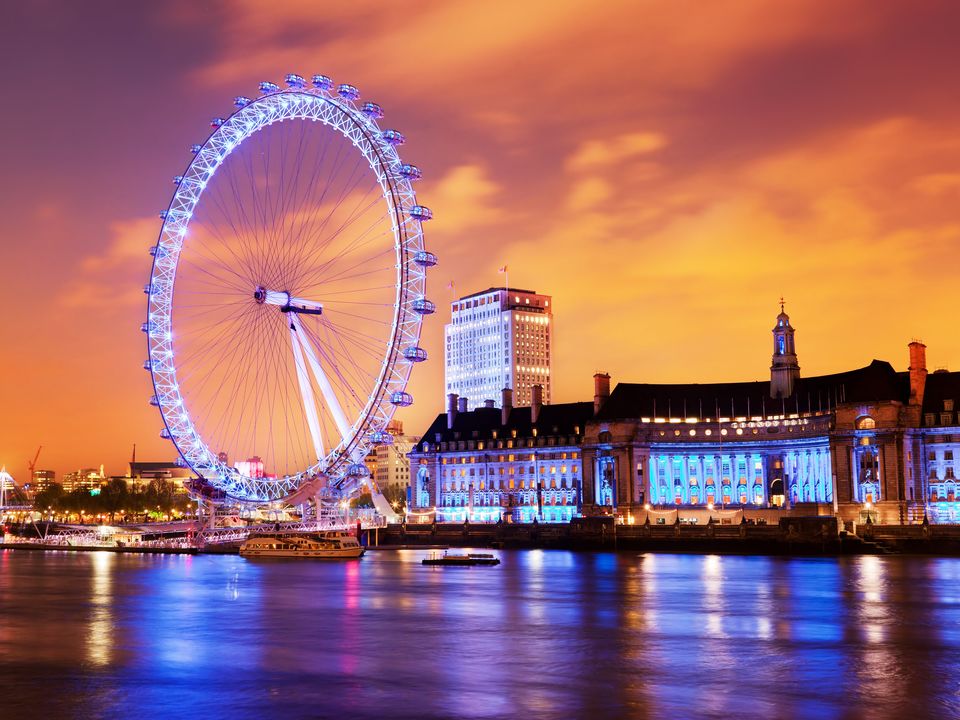 London is the favorite of travelers, irrespective of where they stay on the planet. If you are planning a London visit, but are limited by time, here is your checklist of London tourist attractions that you can visit on a day trip.
1. Stonehenge
Located 87 miles (140 km) from London, Stonehenge is a UNESCO World Heritage Site in Wiltshire, England. It is home to some of the top monuments dating back to 3000 BC to 2000 BC. Get a sneak peek into the prehistoric culture. You can efficiently manage to visit the place on a day trip from London. Bus and flights both options are available.
Flight distance: 77 miles (124 km) | Flight time: 39 minutes
Top Airlines: Compare fares offered by American Airlines, Finnair, British Airways, and Virgin Atlantic to book cheap flights to London Heathrow.
Driving distance: 87 miles (140 km) | Driving Time: 1 hour 46 minutes
2. Windsor
A one-hour drive can take you to Windsor. Take a walk through the British history visiting Windsor castle. It features an elaborate visitor route. Gain access to the State Apartments, St George's Chapel and other top attractions of London. The place houses treasures from the royal collection. Finding accommodation wouldn't be difficult, the site has got top hotels like Park Plaza County Hall London, Park Plaza Westminster Bridge London, Fraser Res Prince Of Wales, and Purley Place Apartments.
Driving distance: 27 miles (43 km) | Driving Time: 1 hour 02 minutes
3. Oxford and Stratford
If you are on a romantic vacation, these are desirable places for you. The area sits away from the cosmopolitan capital's hustle and bustle. The cobbled streets have seen the childhood of one of the all-time great English author, William Shakespeare. Visiting Stratford-upon-Avon might answer some of your queries regarding celebrated novels of the renowned author. You can afford to miss the most famous on the planet - Oxford University.
Driving distance: 7 miles (11 km) | Driving Time: 22 minutes
4. Leeds Castle and Cliffs of Dover
The place has contributed significantly to making London one of the top filmed cities in the world. The castle has been shot in movies like Kind Hearts and Coronets (1949), The Moonraker (1958), and Waltz of the Toreadors (1962). English forests and parklands surround the jaw-dropping building which has been translated into an art-rich museum. The interior of the castle comprising a Dining room, Banqueting Hall, Library, Thorpe Hall drawing room leaves visitors spellbound. Nearby sits the famous Cliffs of Dover.
Driving distance: 43.9 miles (70.65 km) | Driving Time: 1 hour 9 minutes
5. Brighton
This is a seaside resort that attracted around 7.5 million day visitors in 2015-2016, according to a report by BBC. From the beautiful bohemian market-streets of The Lanes to Victorian-era seafront hotels to cultural, music and arts scene- Brighton houses anything that this cosmopolitan city has to offer. This is the perfect weekend getaway for you for which you don't need to struggle for getting plane tickets to London.
Driving distance: 52 miles (84 km) | Driving Time: 1 hour 42 minutes